Protecting your laptop, tablet, and phone is clearly important, and there are a lot of choices, but if you want to do with with Aussie ingenuity, there are some great brands worth checking out.
No matter where you go, there's a good chance you're carrying a bag. It's one of those things so many of us rely on to protect our bits and pieces, and whether you use one for a laptop or something much smaller, bags are our go-to protection mechanism to keep everything together.
Like the things they hold together and protect, they come in all shapes and sizes, and they hail from all corners of the globe, but while much of what we carry tends to come from outside Australia, there are a few locals vying for attention.
Making it in this world isn't easy, and competing on the world's stage typically calls for points of difference, and something that makes them stand out. Fortunately, that's something Aussies are known for.
From an assortment of headphones that test your ears — an initially uniquely Australian idea that kicked off the area from three brands, Nura, Nuheara, and Audeara — to audio and video technology powerhouses such as Rode and Blackmagic, Australian ideas and designs tend to stand out for creativity and ingenuity.
It is the mark Aussies leave on the world with great ideas, and it can be found in other areas, too, such as the luggage we use to protect our technology.
While you might think of any old bag from any old store, Australian luggage makers are thinking about their wares differently, and it's showing up in Aussie gear you can find the world over.
Everyday bags with an everyday Aussie style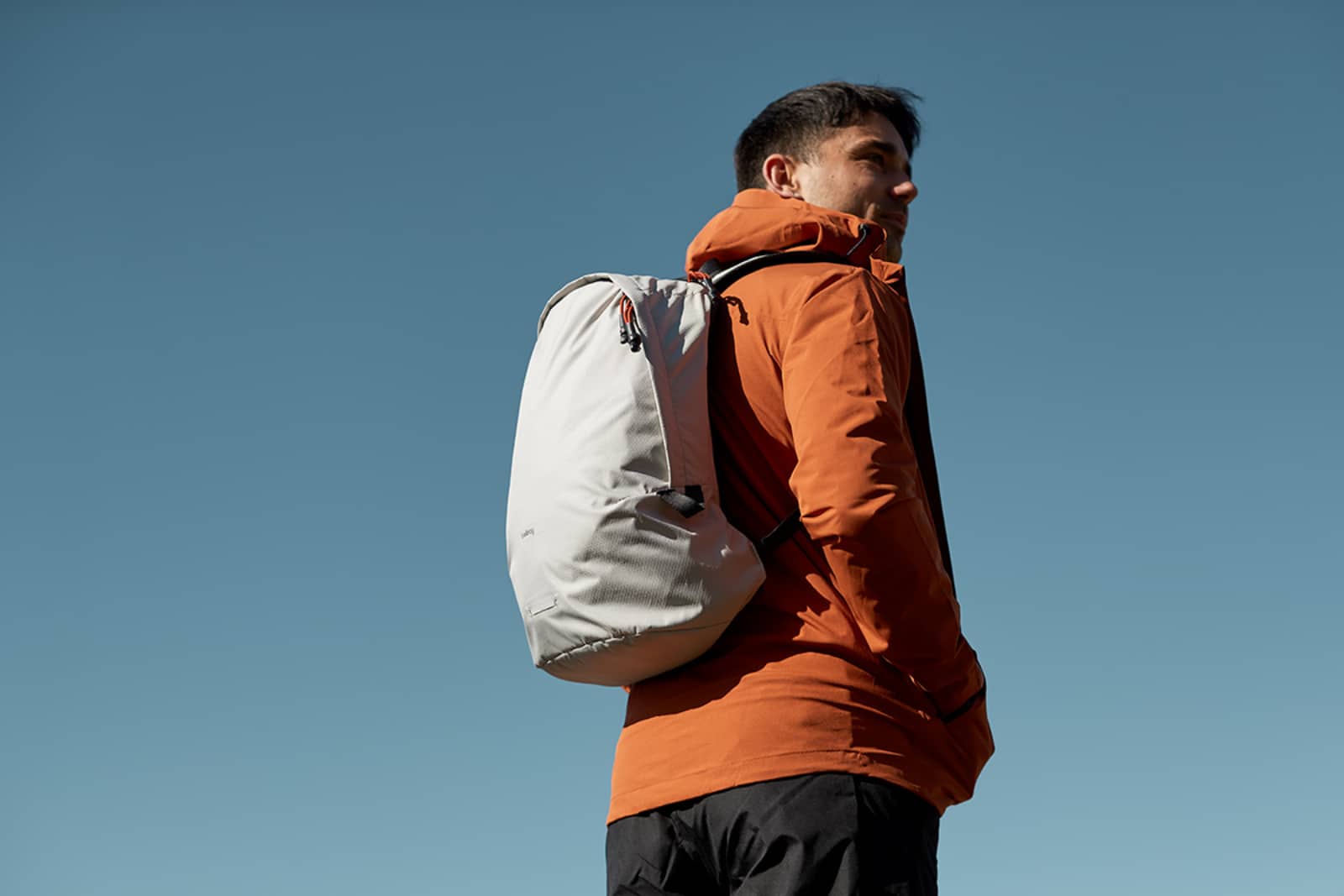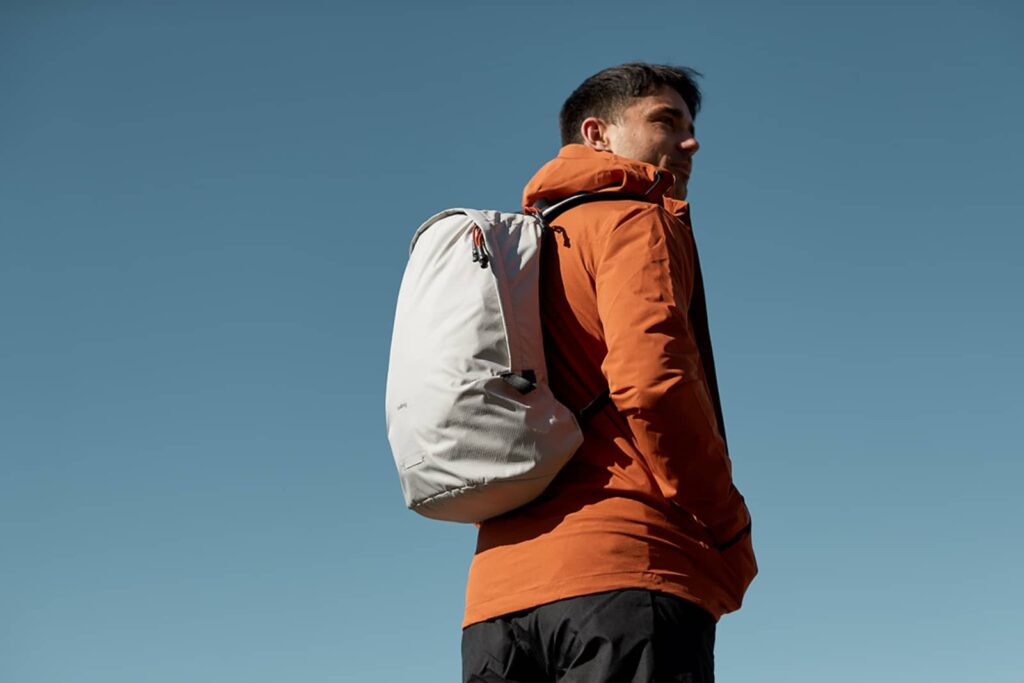 Bright ideas can be found in bags of all shapes and sizes, though this category is also a fairly general bag that many people rely on. You might know the everyday bag all too well, especially if you transit from work and back.
It can store anything and everything, though these days will more often than not have a dedicated pouch for laptops, often sized to 13 inches in a smaller style, or 15 and 16 in a bigger one.
Everyone makes an everyday bag, and yet these aren't created equal.
In Australia, where there are several innovators in the space of bag design, the ideas behind what makes their bags different often come from standing out, with a design that isn't the same as everyone else
Before tech expanded our carry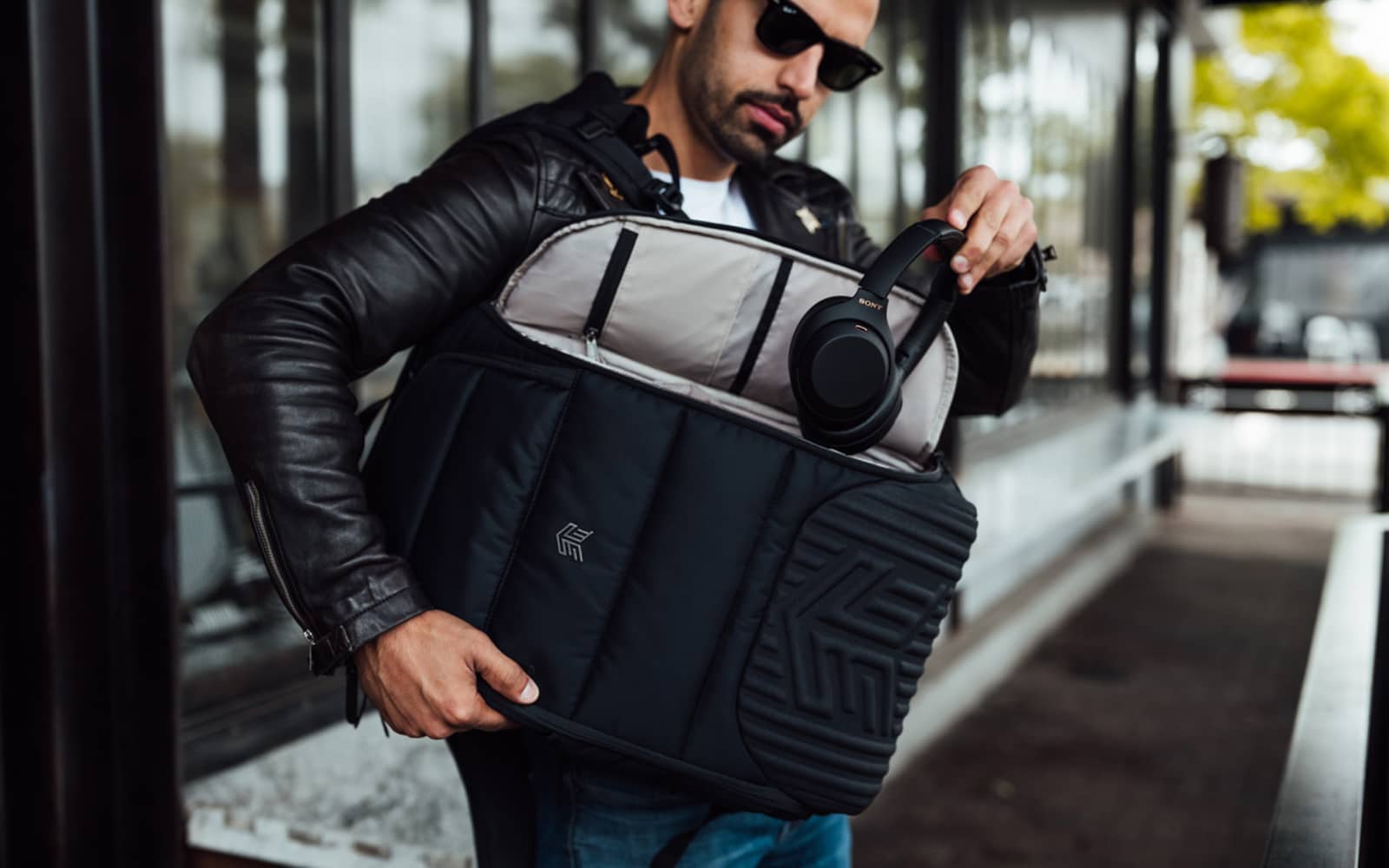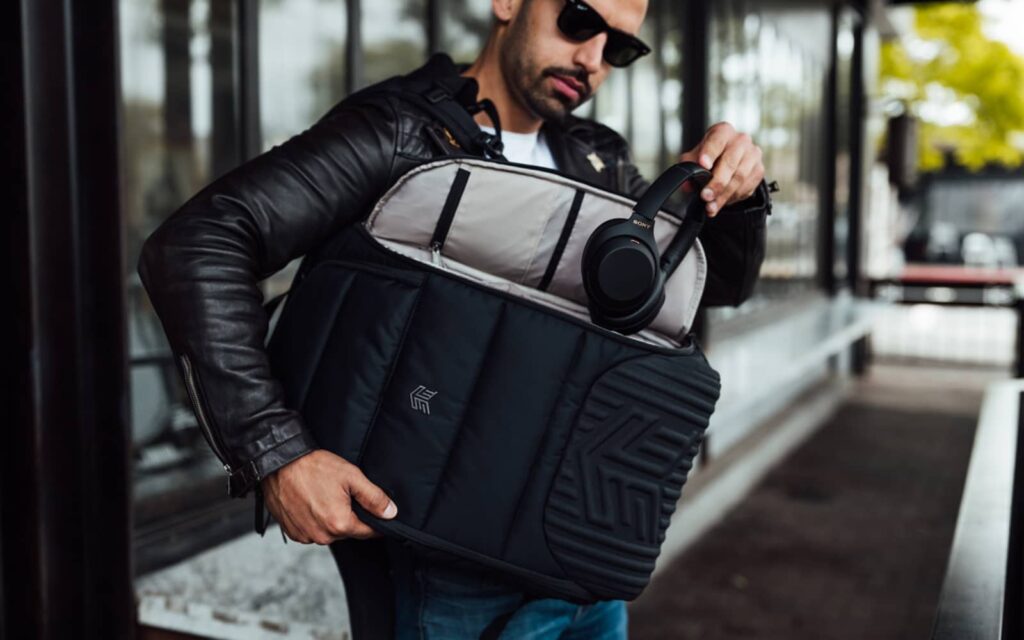 "The origins of STM begin with the age old innovation story: if you can't find what you need to make your own life easy, make it yourself," said Adina Jacobs, Co-founder of STM, one of Australia's more widely known bag brands.
"Almost 25 years ago when this all began, tech was just a laptop, there was no cloud, and the only laptop bags around were black, rectangular and boring, with no thought around protection of the device, carry comfort or organising anything else," she said.
"We have always designed our product from the inside out, whether it's a backpack, an iPad case or a charger. Our first consideration is always 'how does the person use their devices, how do they fit into their day', followed by 'what else are they carrying with them' and 'how can we enhance the use of the device, and make things easier for them'."
The bags are built to protect the gear we rely on, with sections made for technology and more, with some, such as the Dux (below) including flaps to open and fill with stuff.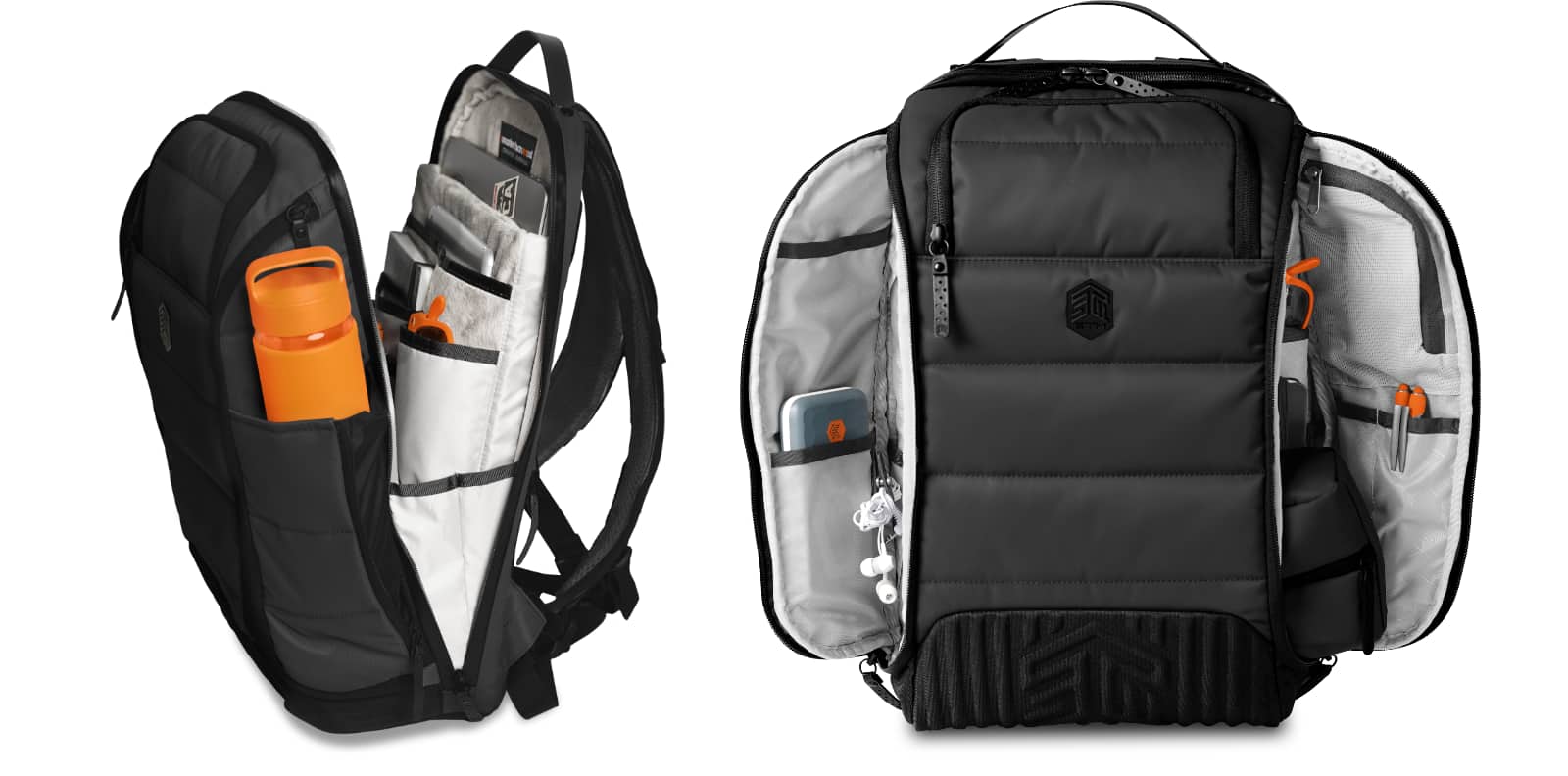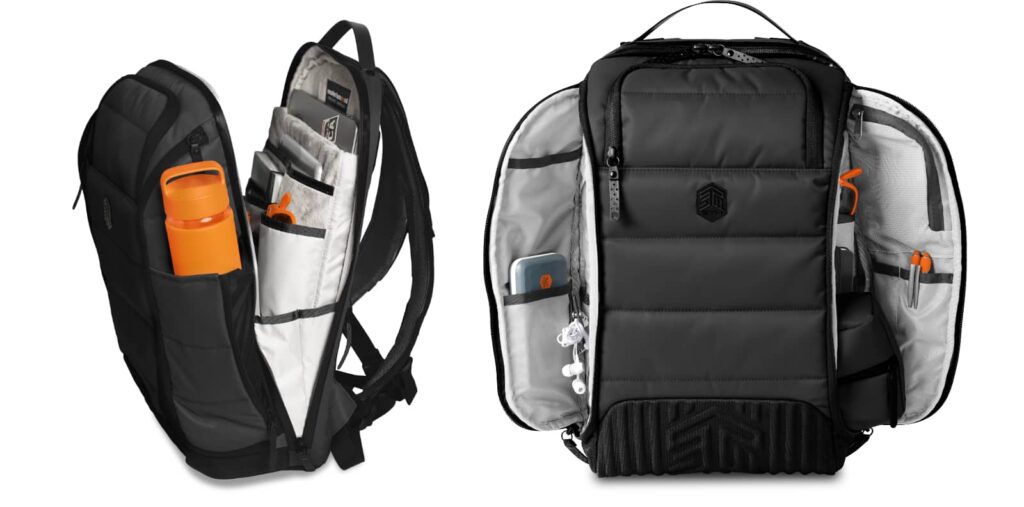 It's an approach Jacobs says is called "thoughtful design", and why STM's name breaks down to "Smarter Than Most", with an idea that the core of what you need is protected without it having to look bland and boring and basic.
And it's an area Jacobs isn't alone in.
You only need to look at the variety of what sort of luggage sits on shelves of retail and online stores to see what luggage makers are trying to do differently, and trying to stand out.
Features litter the everyday bag, with lighter and more water resistant materials, pouches not just for a laptop but also other devices, zips less prone to breakages, and sometimes designs that can actually be ridiculously hard to cut and break, the latter of which can help prevent theft in some places.
How expanding the carry impacted the everyday
Some ideas even help you transport more than what the everyday bag is known for.
Depending on the size and design, you may find a way to pack in a lunchbox or bento of sorts without having any stray liquids make a mess of the inside of your luggage. While it's not a category of many everyday bags and messengers, it is something we're beginning to see from designers, as the everyday bag takes on new designs and meaning.
"Everyday" can mean a lot of things for a lot of people, of course, and it can inspire designers to move beyond targeted bags, which has been much of the focus for some creators, inspiring some to change how we carry throughout that "everyday".


"Bag brands have traditionally targeted specific activities and worlds – think outdoor hiking, business travel, or school. This makes it easier for a brand to quickly orient for product, content and community development, but it also constrains our modern desire to move fluidly between worlds, creating friction through our day," said Andy Fallshaw, Co-Founder, CEO, and Head Designer at Bellroy.
"When we began work on Bellroy, we wanted to transcend these constraining boundaries. So in 2009 we launched the world's first 'Carry' community," he said.
The idea became "Carryology", a publication that explored bags beyond Bellroy's own, and essentially looks at how we carry and take things with us through out life, work, play, and so on and so on.
"Carryology was a way we could explore a more fluid concept of how we carry things with us through all the activities we might transition between in a day. When we can move seamlessly between work and play, near and far, new possibilities open up," said Fallshaw.
That exploration helped Bellroy develop more categories out, with Fallshaw noting that its intent became woven throughout its range.
"You can transition from a rain-soaked bike commute into a buttoned-up work meeting without missing a beat," he said. "We've had to innovate formats, materials and features to bring this vision to life, but the more we progress in our journey, the more freedom and possibilities we open up for our audiences."
Everyday became accessible to everything, with a style and approach that Australians have helped deliver to the world.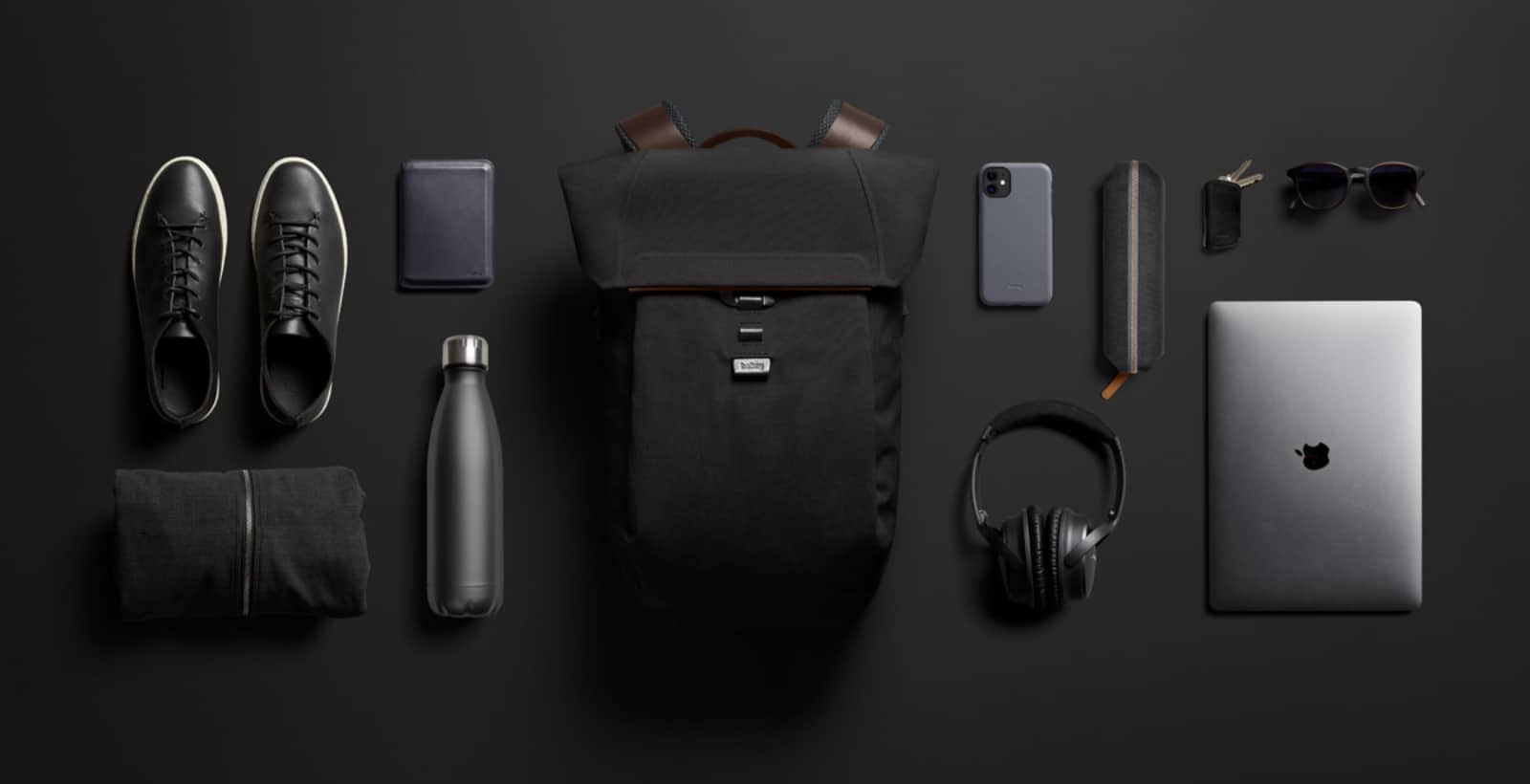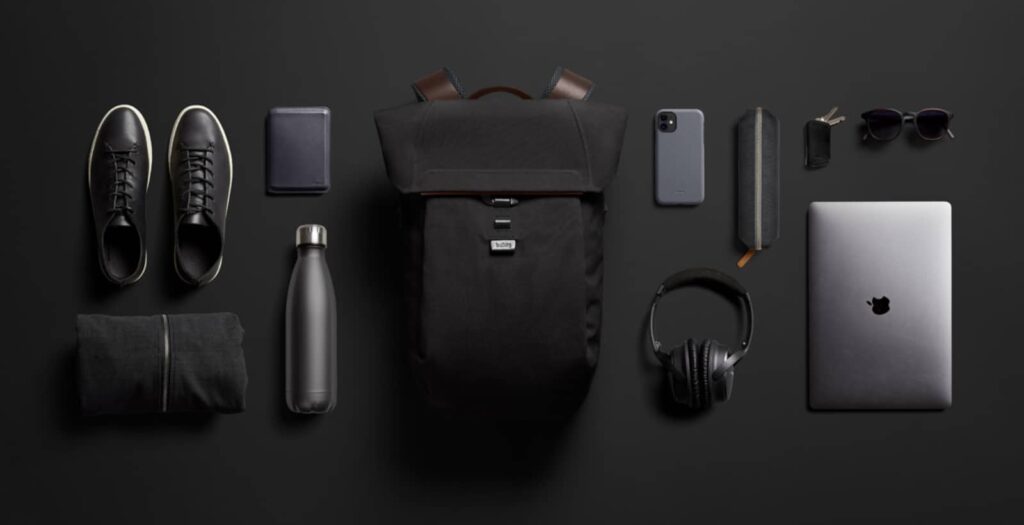 Protecting big cameras with small Aussie names
It's not just in the everyday luggage that sees Australians inspiring and changing things, but also in some of the more specific bags and packs that require special needs.
Beyond the ubiquitous nature of the everyday, there are specialty bags needed for those with big gadgets, expensive gadgets made of metal and plastic and silicon and glass.
The cameras that some of us still bring with us in our carry aren't made to survive in the regular everyday luggage, and may need some extra padding. Expect pouches with more fabric and compartments that can be shaped and divided, plus a degree of durability and water resistance is always a bonus that's well appreciated.
Camera bags are a different area entirely, and one that sees a variety of makers try different things. Big compartments, small compartments, and lots of places to store lenses and bodies and laptops and such, though bags clearly aren't the same.
Building camera bags for the street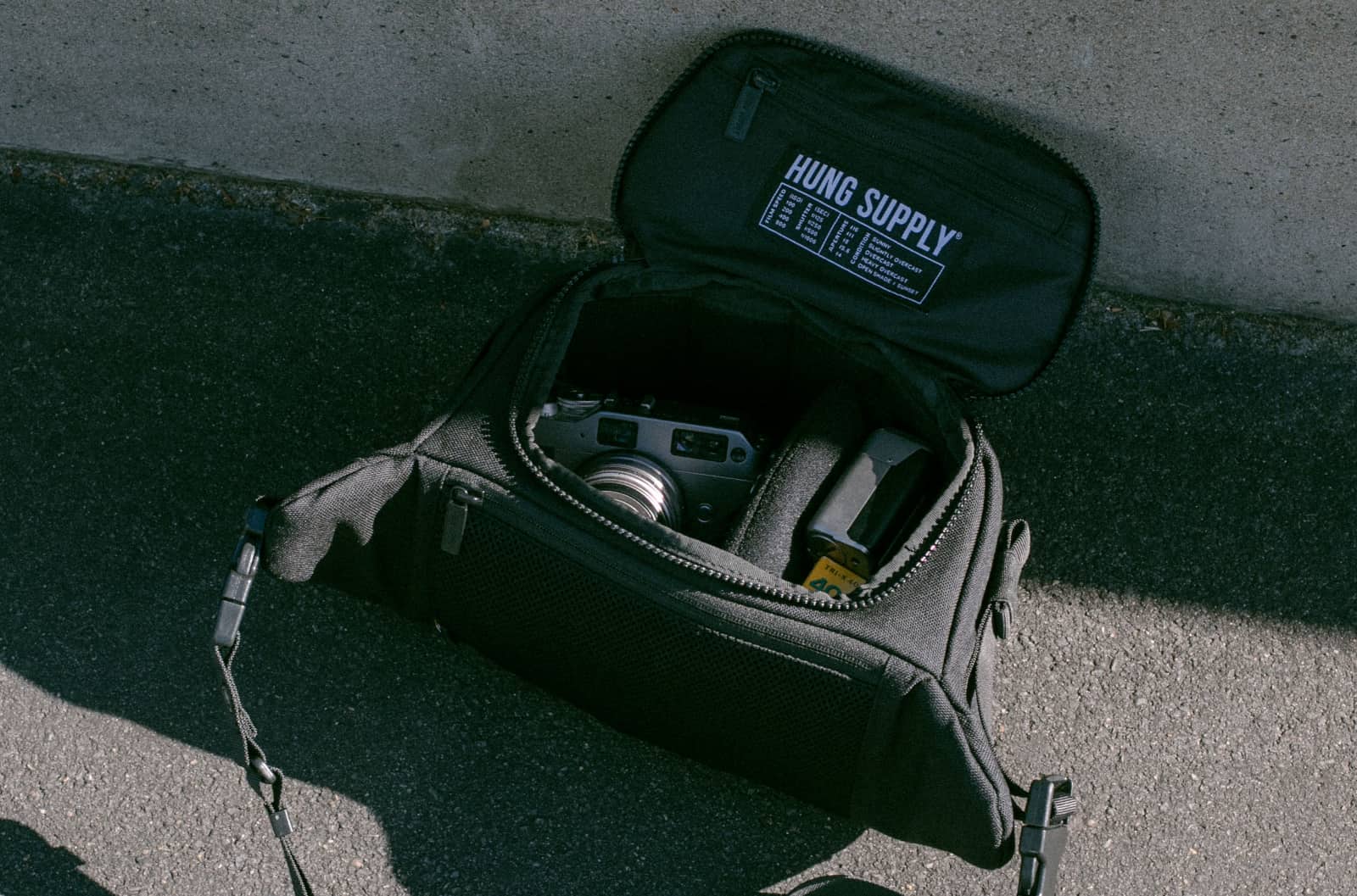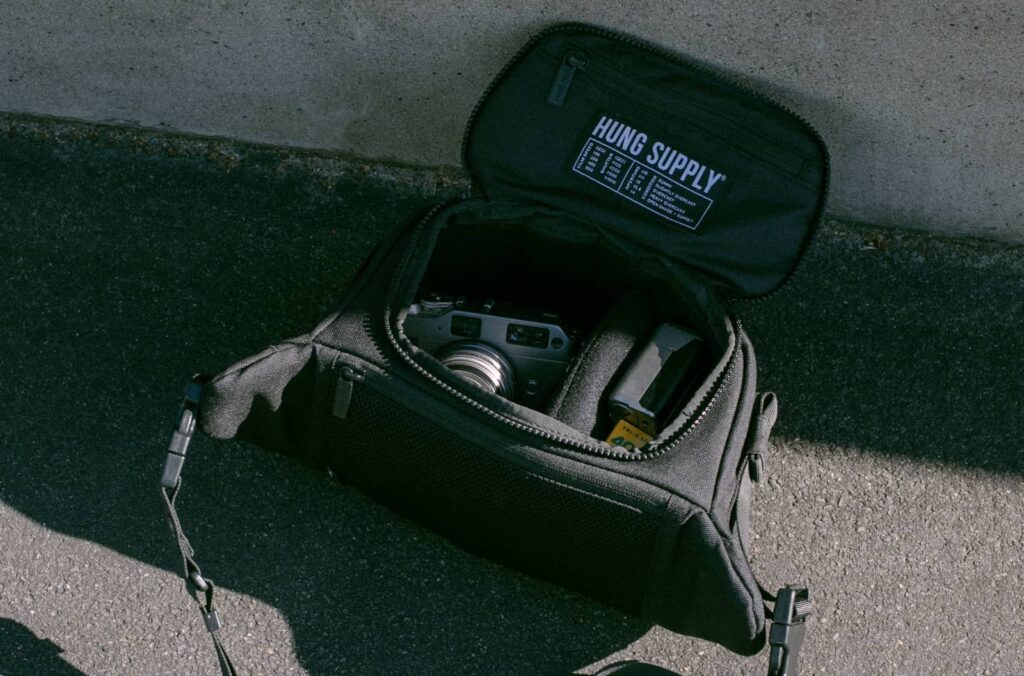 Born in Sydney, Hung Supply is one of those brands you mightn't have heard of, but could be the next option you think of when going out with a camera and a few lenses.
It started as a simple sketch on a kitchen bench, but Hung Supply's founder Lincoln Jubb had an idea for a camera bag brand that creatives could have and love, and use when they were out and about.
While camera bags can often be big and clunky, despite holding a lot, Hung Supply would look to the crowd that didn't want that back part, but wanted something to match their lifestyle.
"I wanted to create products that my friends would use, whether shooting analogue, skate, live music or street," said Jubb.
"Having no idea where to start, I threw myself in the deep end, working late nights, long weekends, extra jobs and every spare moment to bootstrap this crazy notion."
The result is a camera bag made for the street, lacking the same look as typical photographer luggage, either appearing as a compact bag for your body, or a larger sling with padding inside for your gear, plus some accessories to keep attached. It's a style that sets apart Hung Supply from the regular style of camera bag crowd.
Camera bags made to keep with you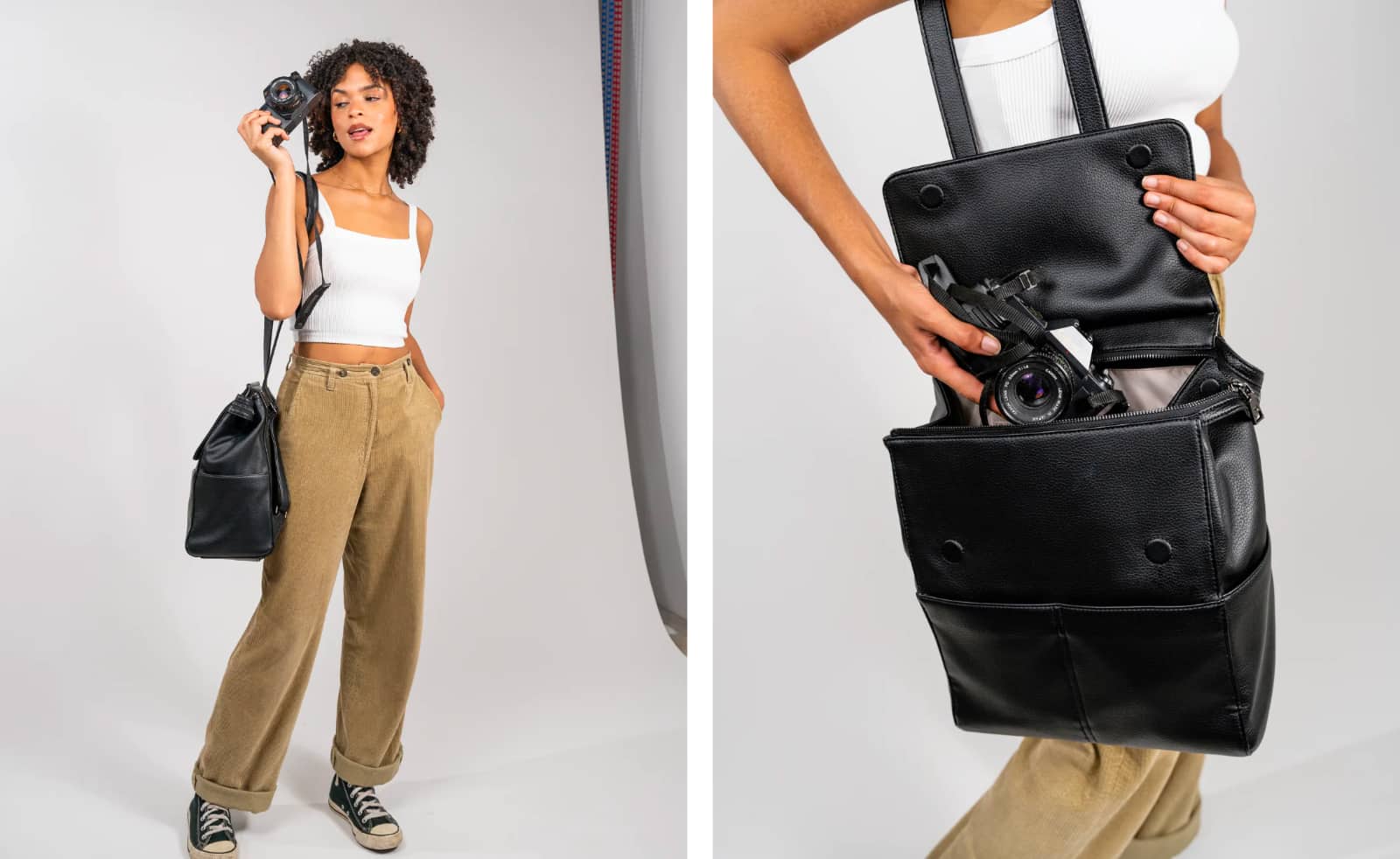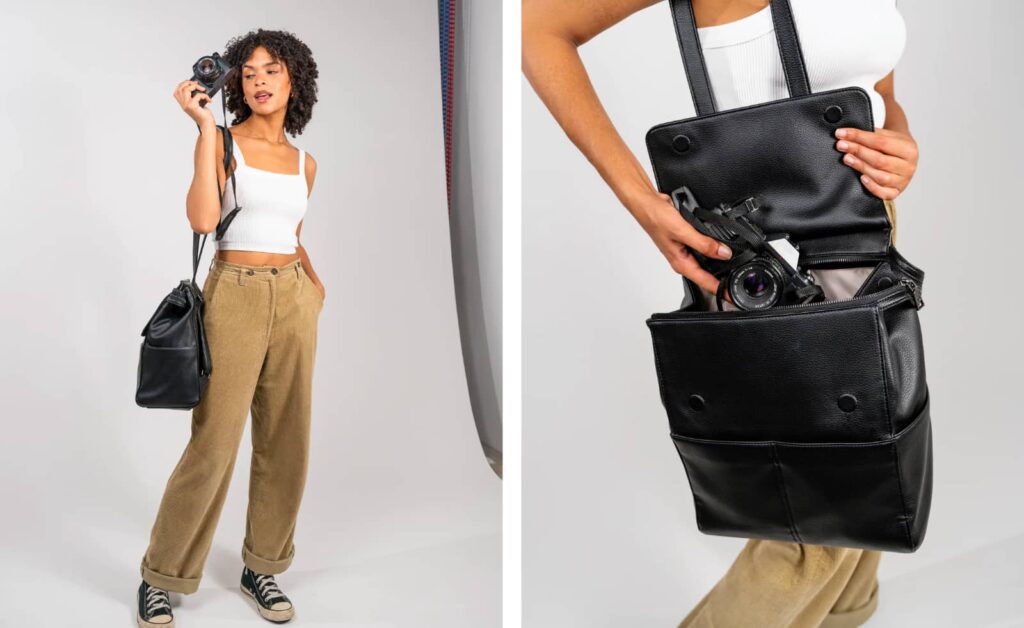 Camera bags made differently aren't just a single idea from one Australian. While Crumpler may be one of our more widely known exports, there are others, and Taz + Tez is focused on making camera bags to be elegant and stylish, something few camera bags are designed to match.
"Taz + Tez was founded when my sister and I noticed a gap in the market for a stylish camera bag. The majority of camera bags on offer were ugly, and the few that were stylish weren't functional and didn't provide enough protection for our expensive gear," said Tara Slocombe, Founder of Taz + Tez.
"As avid photographers and travellers, we wanted a stylish bag that we could take travelling with us that would encourage us to take our camera out," she said, admitting that "using ugly bags meant that we tended to leave the camera in the hotel more often than take them with us".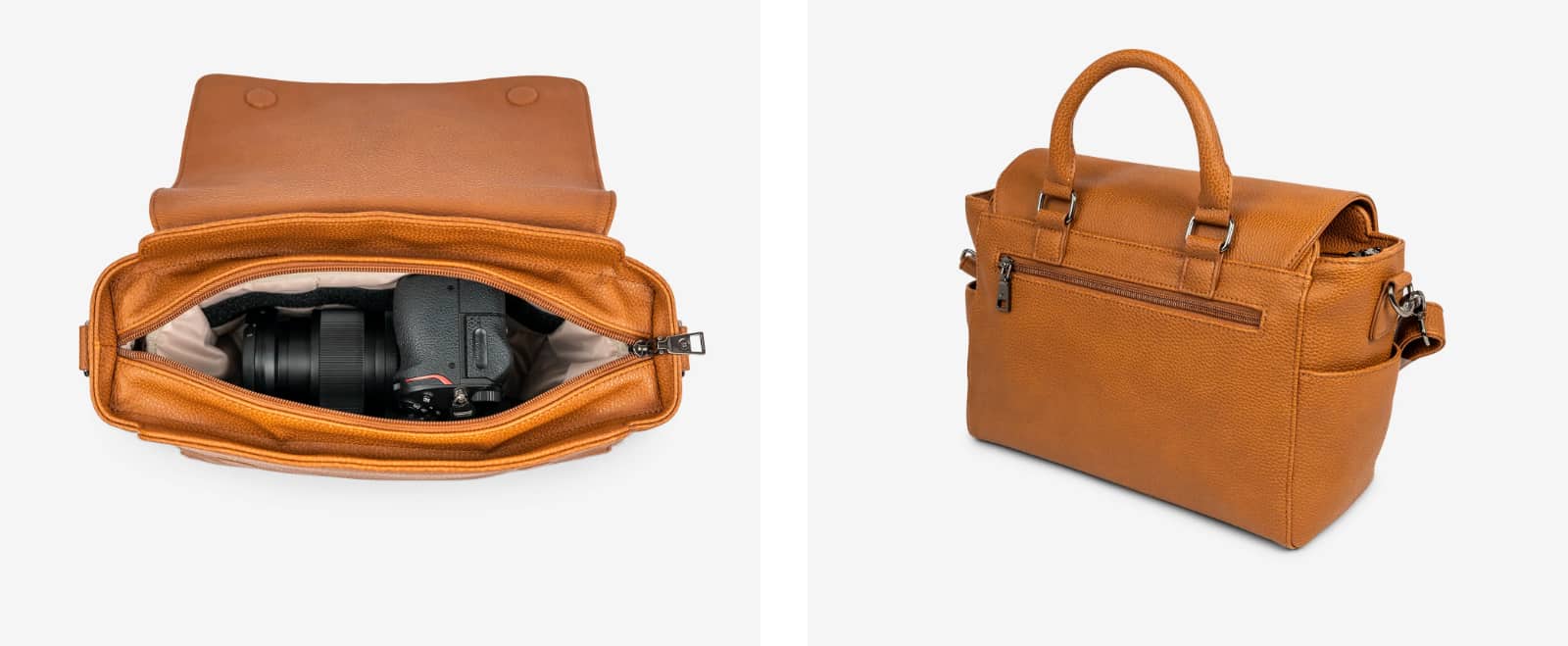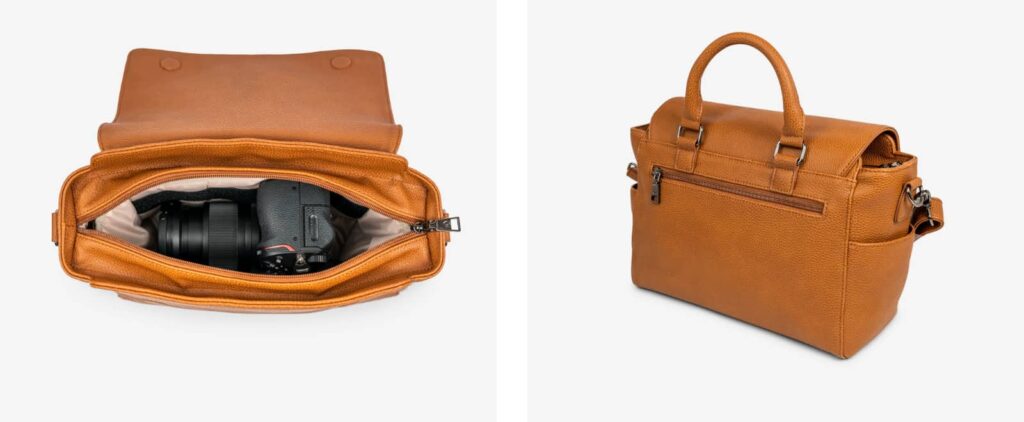 "Having a camera bag that didn't look like a camera bag also made us feel safer and less of a target for theft when travelling alone," said Slocombe.
These points of difference gave birth to a style of camera bag that appears different, and less like the traditional camera bag. The outside relies on vegan leather which is lighter than real leather and comes with the benefit of not harming animals, while the inside is padded to keep camera gear well protected.
It's all of this that allows Taz + Tez to differentiate itself from the regular camera protecting luggage out in the world, and makes people look up and say "I'd love to be seen in that".
Meanwhile, the brand further differentiates itself with charitable donations, naming each bag after an Australian animal from the variable charities it supports.
Bigger bags from little Australia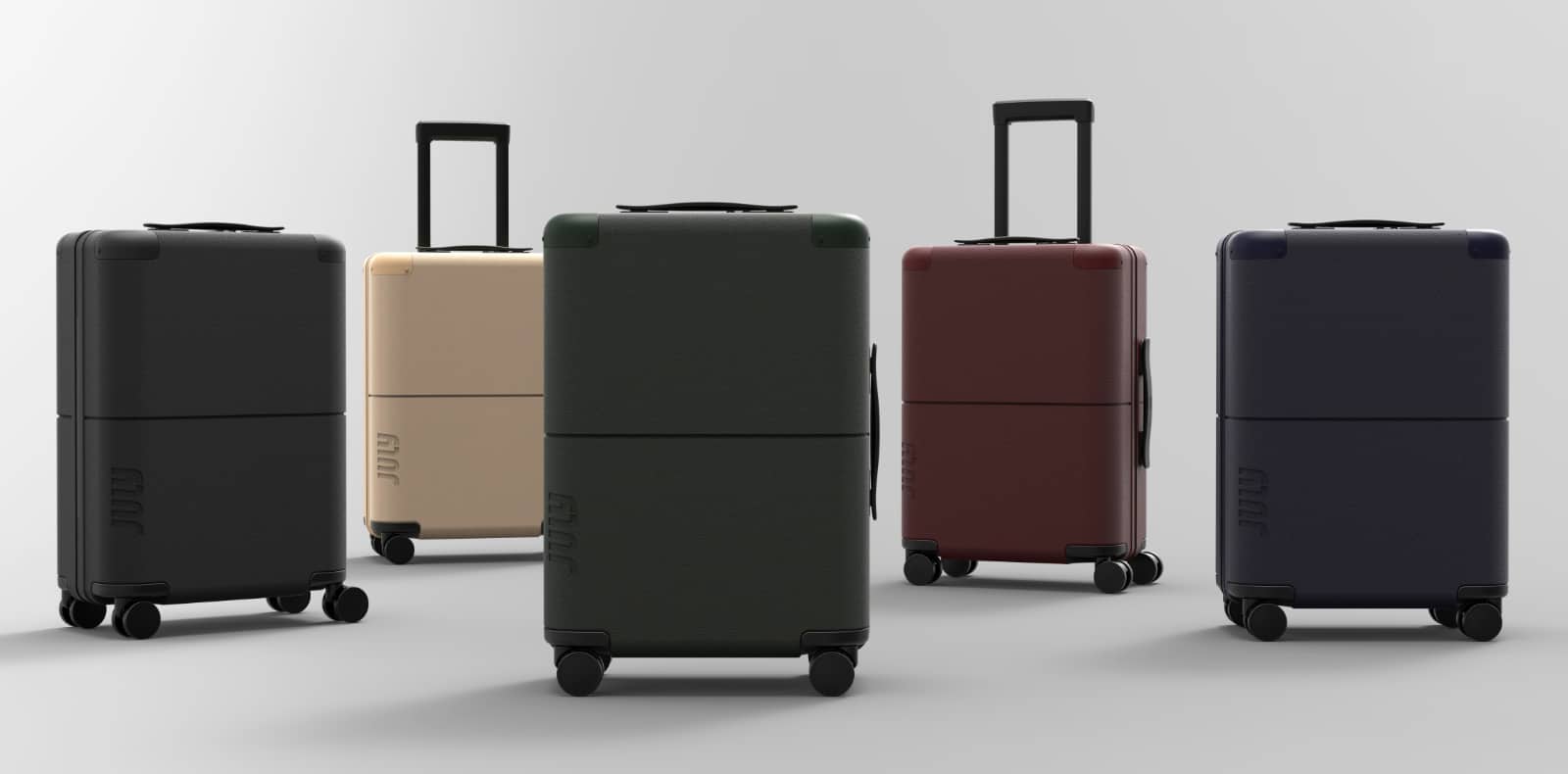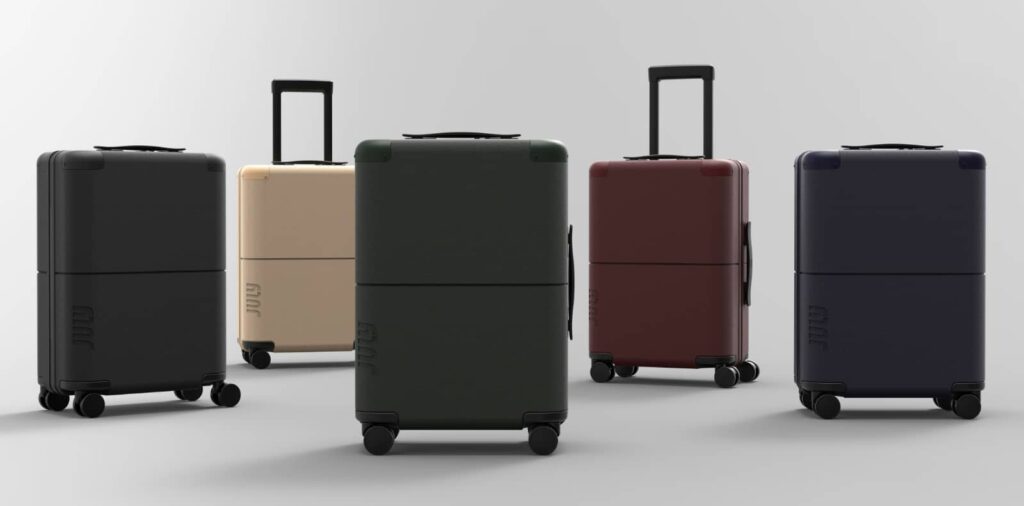 Then there are the big bags, and these aren't typically for the day to day, unless you're travelling all the time.
For most people, a holiday or a business trip means to bring out the big bags, and that's an area we don't see many local players dabbling in. But there is one named after a time of the year you might want to skip Australia's winter and make your way somewhere warmer.
The luggage brand July was founded as a way to fix what its founders call "a broken industry", with travel bags typically fitting in one of two categories, being either cheap bags or expensive luxury choices.
"We're frequent travellers and so it was also fixing a personal pain point – we couldn't find a suitcase that met our needs, so we made it ourselves," said Athan Didaskalou, Co-Founder and Chief Strategy Officer at July.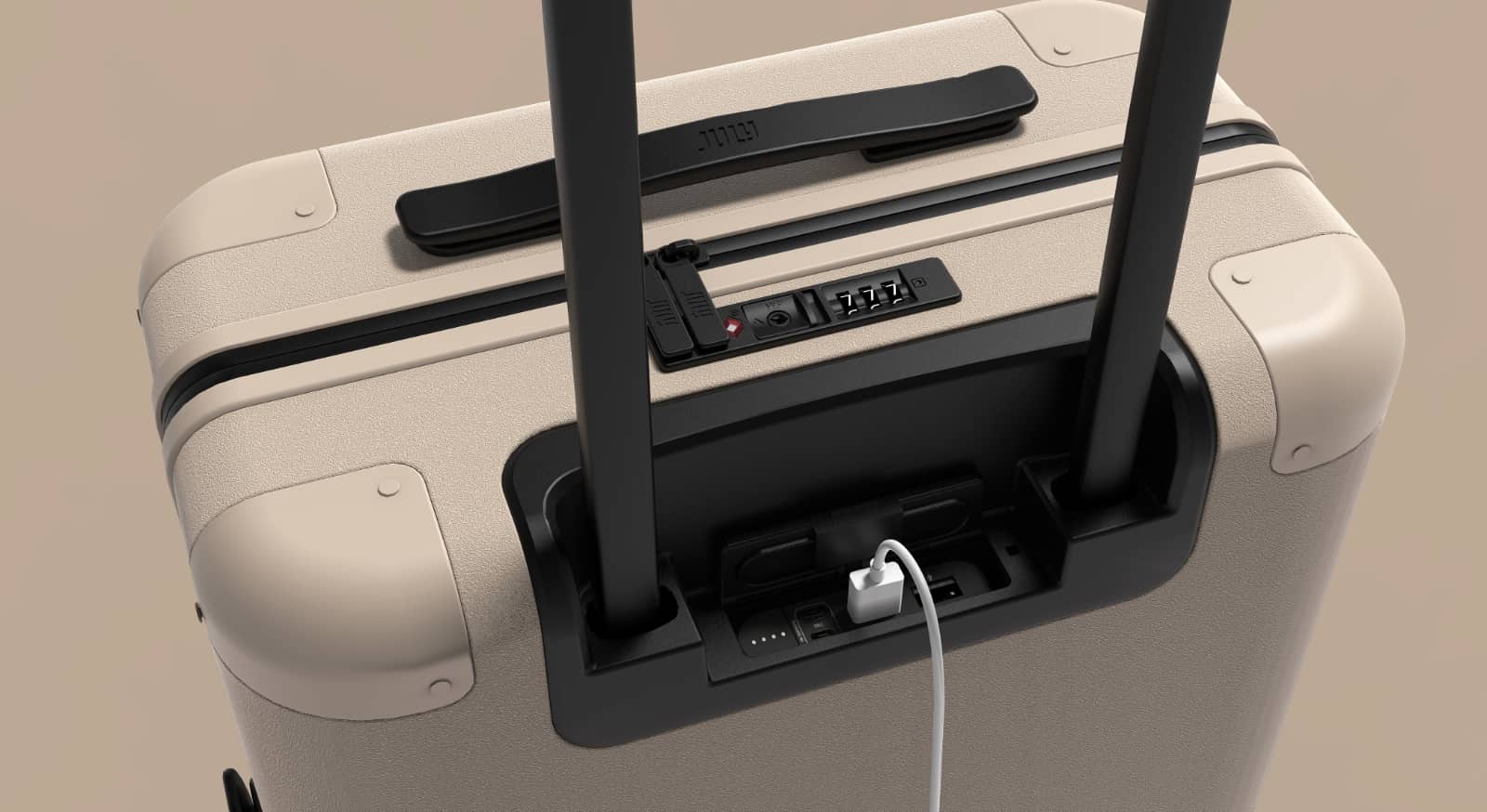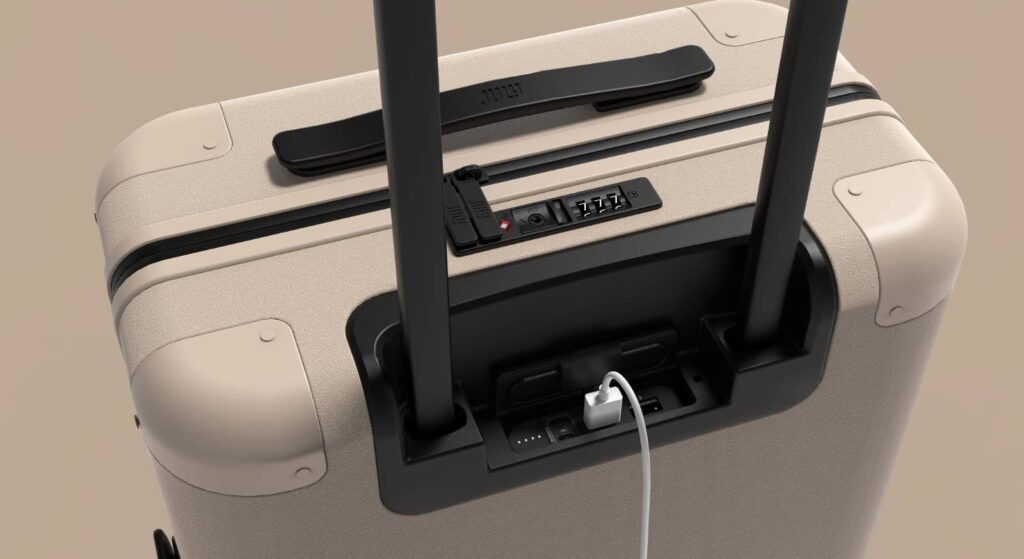 "We did so much research when we started plans for July, including reading thousands of suitcase reviews to find out the key pain points for consumers. Wheels were by far the biggest issue, and we couldn't find any on the market that would be good enough quality for our case," he said.
"This gave us only one option: designing them in-house," said Didaskalou. "We actually spent almost half of our initial budget on creating the wheels as they were such a priority for us."
While small in focus, building a unique wheel system has allowed the company to fix one of the biggest problems of luggage, reinforcing the addition with a lifetime guarantee for the wheels themselves.
Meanwhile, the bags come in a large amount of colours, and offer features such as a hidden odour-proof laundry bag, a strap to keep items down and make use of all the space in the case, and a built-in phone charger handy for when you're stuck in an airport.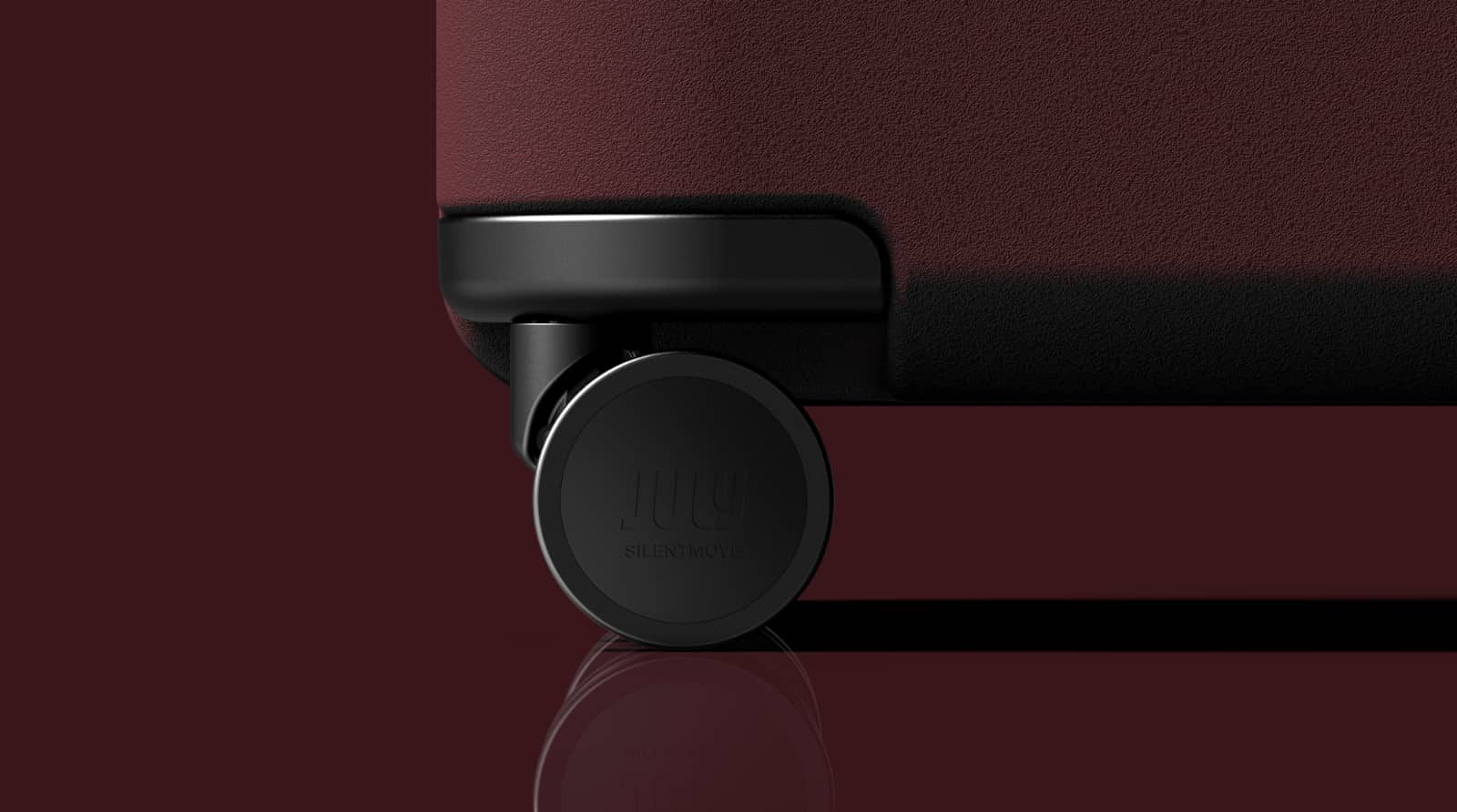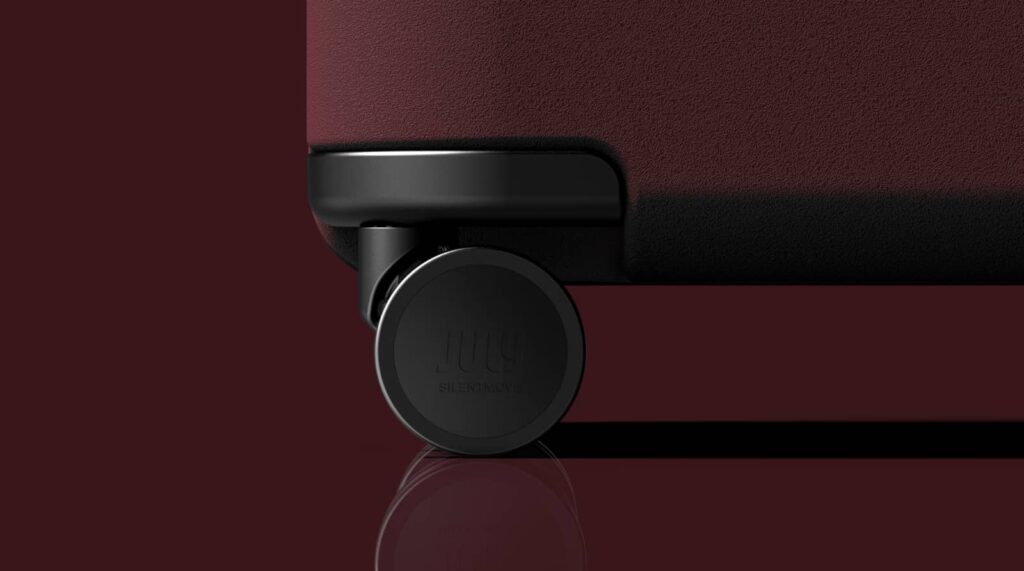 New ideas and brands aplenty
While Pickr spoke to a variety of bag brands across Australia, there are others that we didn't get a chance to spend time talking to.
Those include Upcycled, which has come up with a unique approach to recycling, using old tyres to make bags and belts, while another brand Evol is focused on minimalism in its everyday efforts.
A push for fashion and style mightn't be on the cards for every maker, but Louenhide is another option focused on just that, while Status Anxiety offers up some style across bags of many types, including options to protect cameras.
And that's before mentioning some of the larger players, such as Crumpler and Caribee, the likes of which are more widely known from our spot on the planet, and making a dent into what people carry regularly, as well.
The next time you're shopping for a way to carry your gear, you might just see one of these names and think how Australians are doing it differently, and how it could change how you carry, too.