If you're buying for someone who just bought a new home, they may not be buying much for some time, housing prices and all. But you can surprise them with something nice made for their home all the same.
Gadgets and technology are geared at who we are as people, but they can be about more than that. They can be about connecting our homes to that world, helping to make that world a little more automated, which can in turn make things easier, too.
That's the world of the "smart home", a buzz word that reads more as "internet-connected home", and offers the ability to connect pieces of technology you didn't know you needed with the internet, effectively improving life at home, and even while you're away.
Being a fairly new concept, the smart home can seem like it's expensive, awkward, and hard to gauge, but there are two aspects to it that are very easy to get into, and they're also ways to improve life at home: sound and security.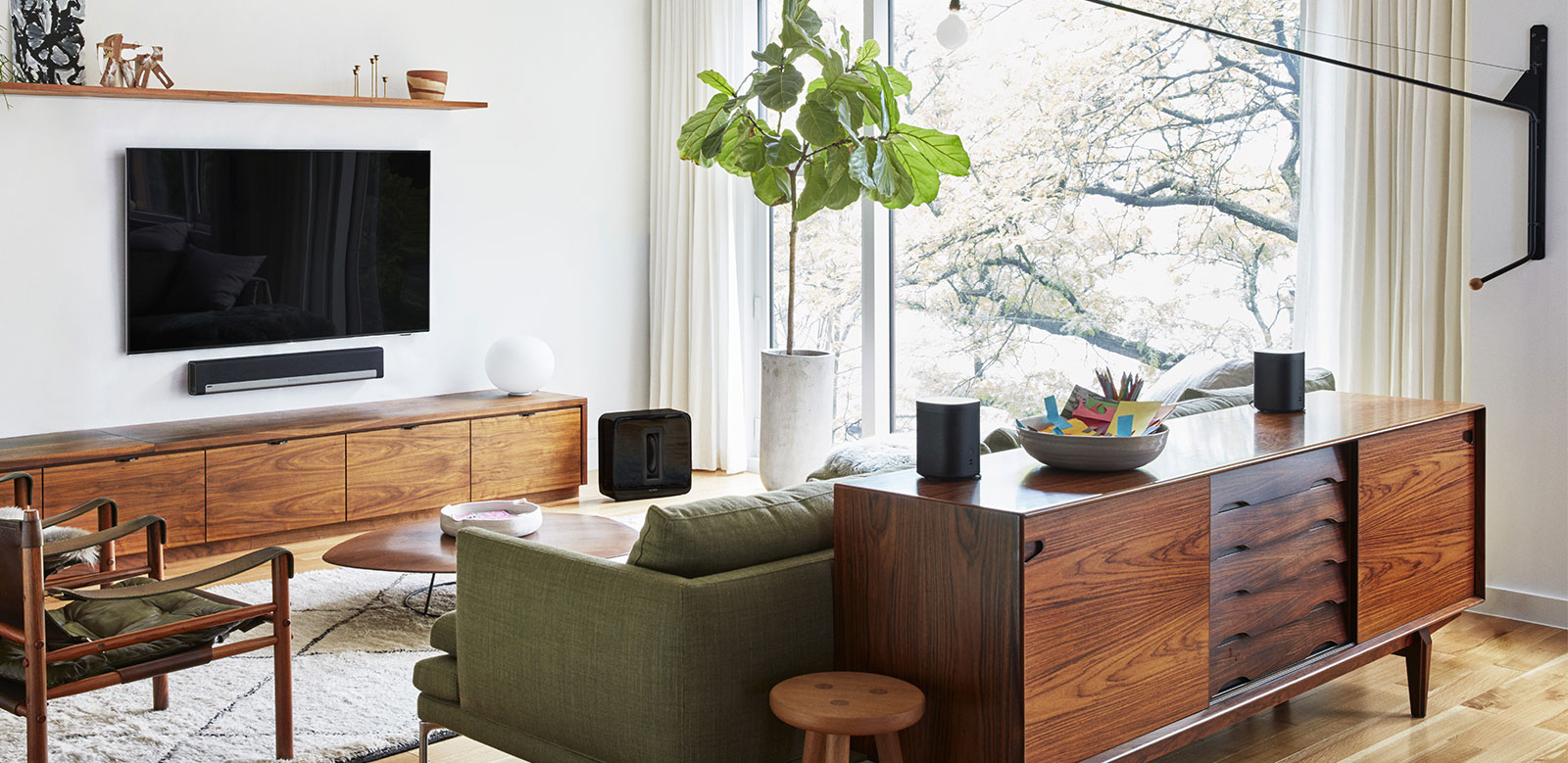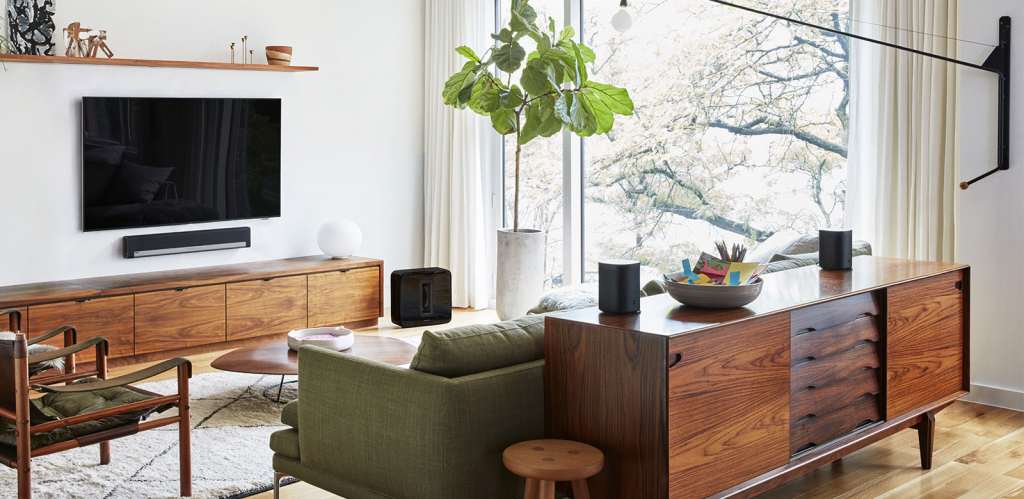 Sound
We all have sound in our lives, though admittedly some of us have more than others.
In the smart home, sound is a way of providing a background music for anything and everything, accessing your music files from back in the day, or using a streaming music service like Spotify or Apple Music to play music whenever you want it.
Smart speakers are made for the smart home, and they can control devices around the home using actions and routines, but they can also just let you listen to your tunes.
The hard part is working out which you want, with the choice coming down to price, sound, and smart platform.
Amazon Echo Dot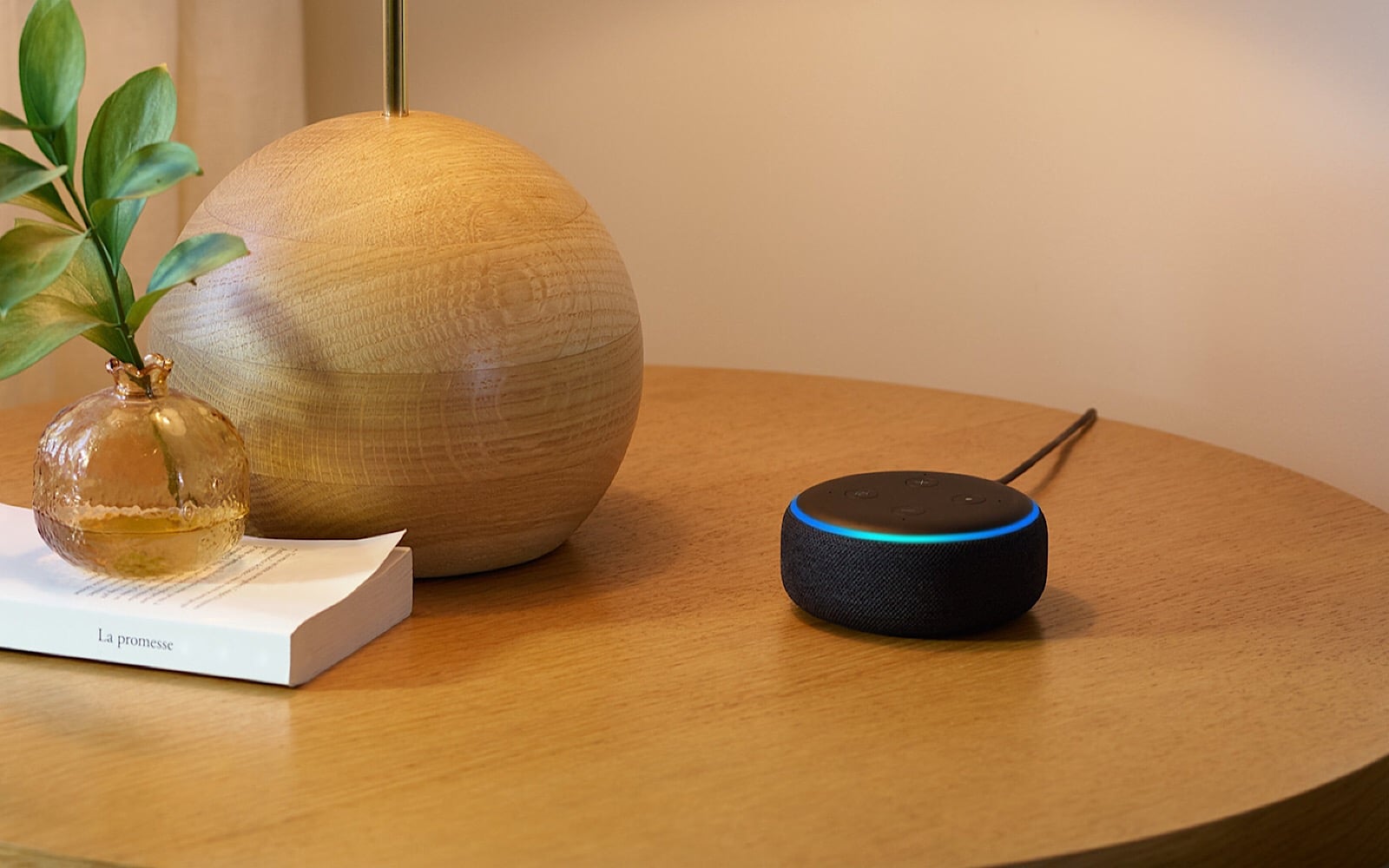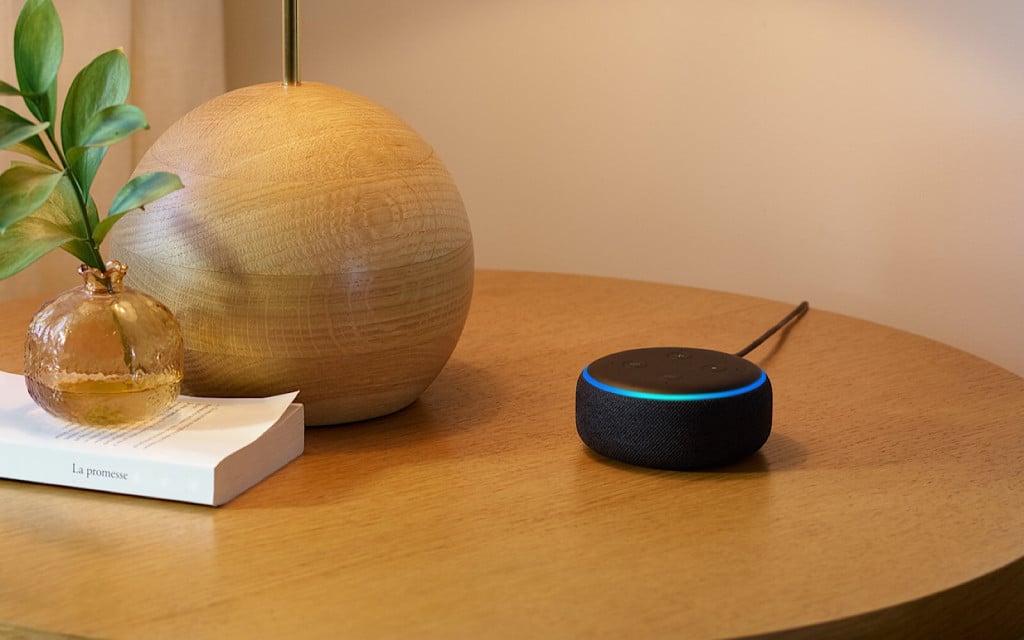 Price: $79
One of the least expensive ways to get into a smart speaker is Amazon's Echo Dot, a small hockey puck of a speaker that offers a microphone inside of a minute speaker, and can answer commands.
It's the smallest of Amazon's Alexa platform, which talks to devices around your home, and is ideal for Spotify, Amazon's music service, and if you have a plan to buy other Amazon gadgets.
Google Home Hub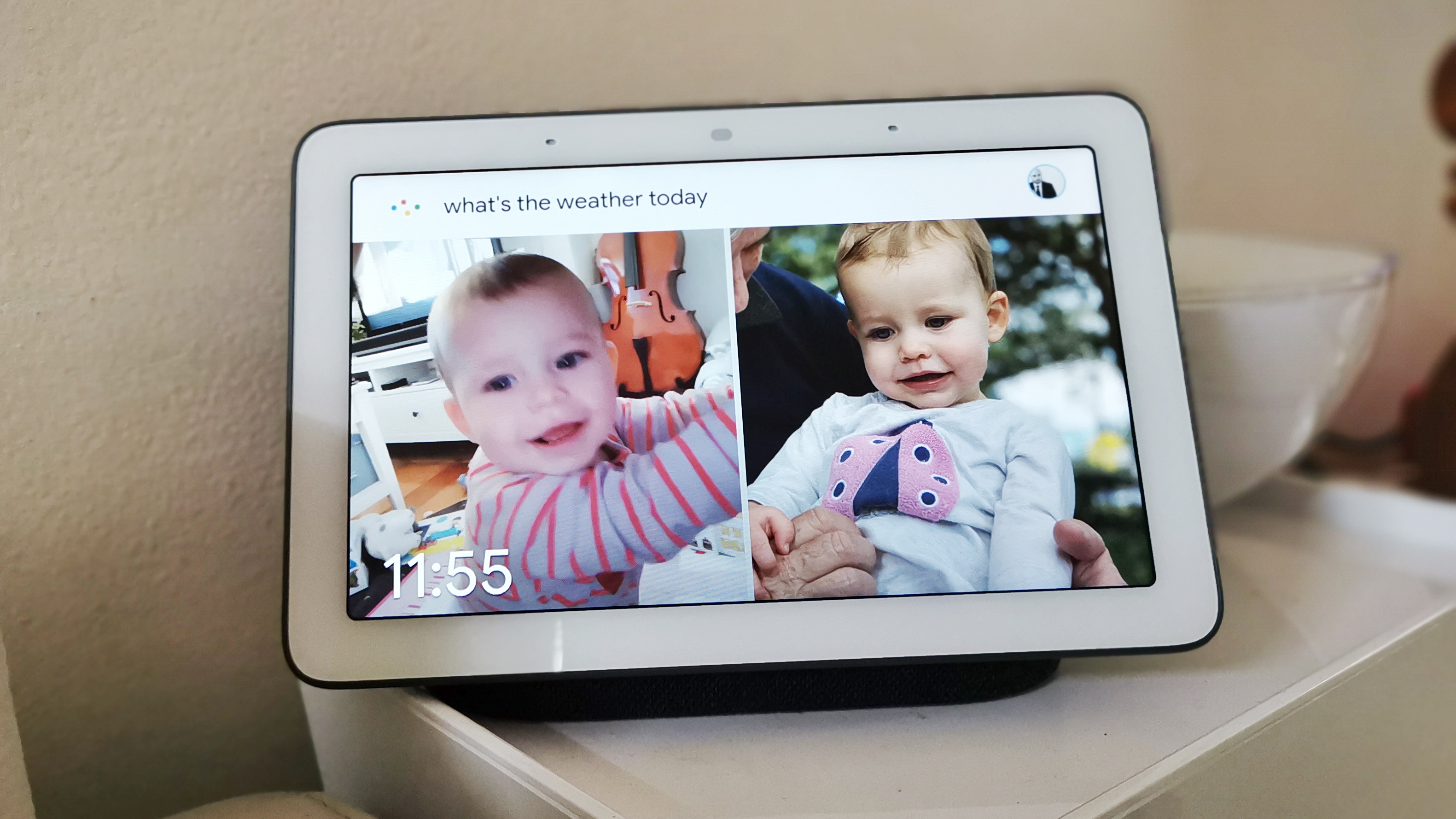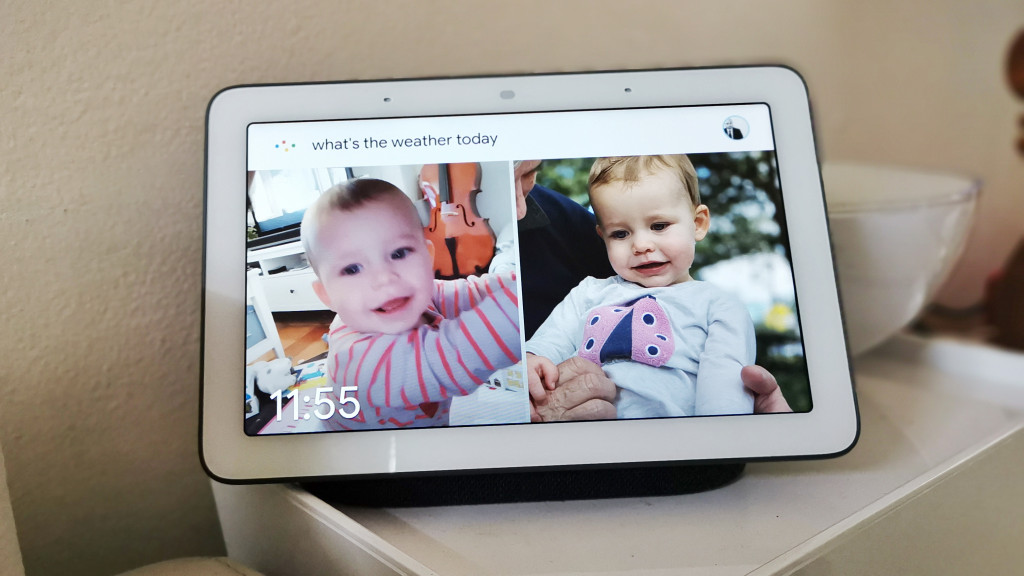 Price: $219
Not the smallest, but easily one of the coolest, Google's Home Hub sits on the Google side of things, offering Google Assistant integration, which Android users will already have built in.
Most interestingly, the Google Home Hub feels like it's one of the best introductions to a smart speaker, simply because it offers a screen to show what it's doing, when it's doing it. The Home Hub is also one of the best evolutions of the digital photo frame, so all the time you're not using it as a speaker, it sits there showing your photos looking pretty.
Apple HomePod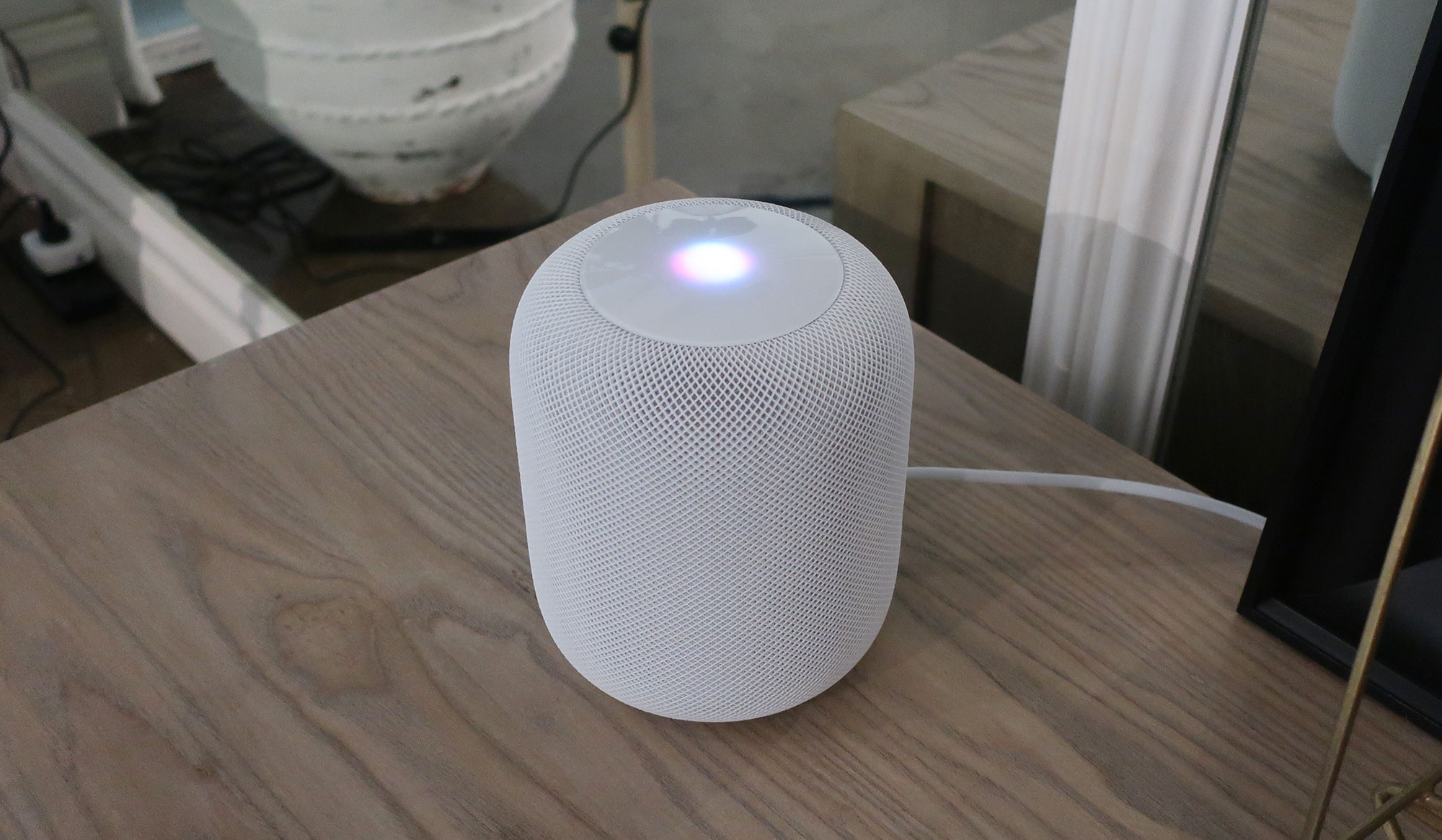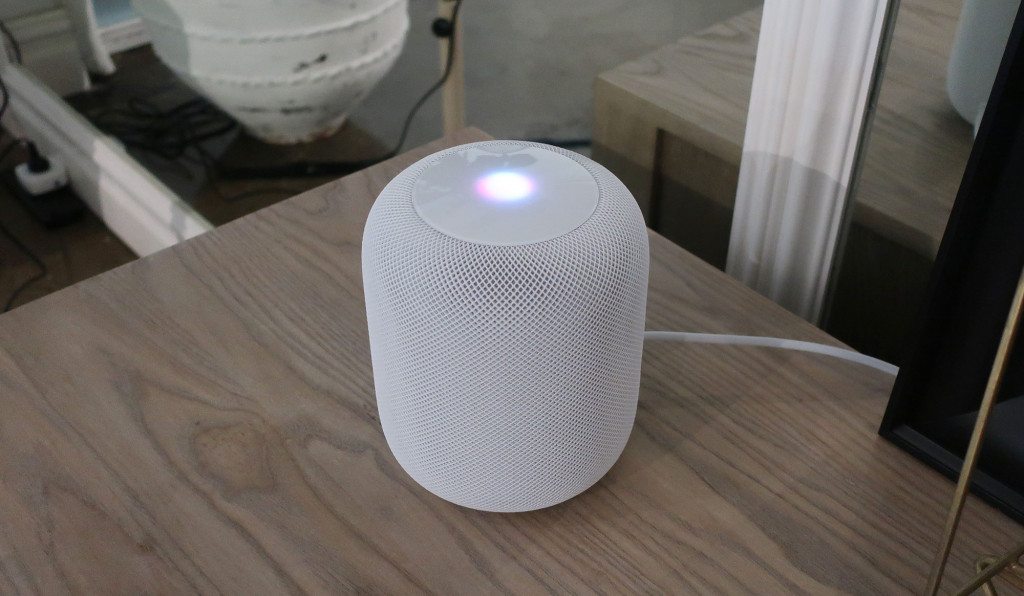 Price: $499
There's still yet one more platform outside of Amazon and Google, but it's one that hasn't really come to see its full potential.
Built specifically for iPhone owners (and only iPhone owners) who use Apple Music (and only Apple Music), the Apple HomePod is one of the best sound smart speakers around, but also one of the more limiting.
We're not kidding by what we wrote in the previous paragraph: you have to have an iPhone and an Apple Music subscription to use this speaker, as it won't talk to anything else.
If you have that, you're good to go, and it's one of the best smart speakers we've ever heard. For its fairly diminutive size, Apple gets the HomePod churning out the sound, and it's now works with other HomePods in a multiroom configuration.
But it does come with limitations, and if you're buying for someone with an Android and Apple Music subscription or an iPhone with Spotify, know that this speaker won't work. If you need to do some research, quickly ask what sort of phone they have, and what their Spotify account is, and they should correct you on all fronts, shortly before telling you not to buy that sort of thing for Christmas.
Sonos One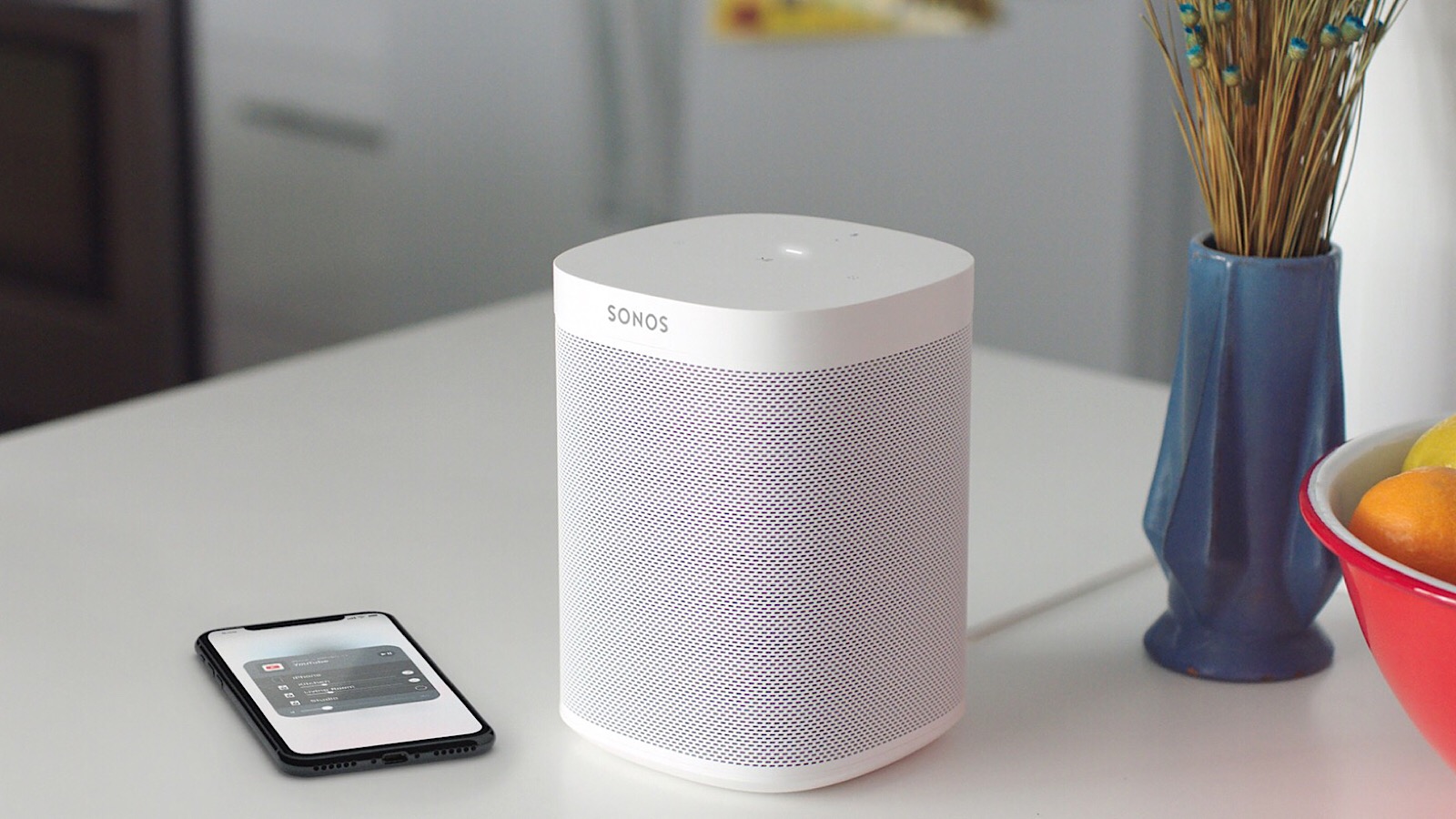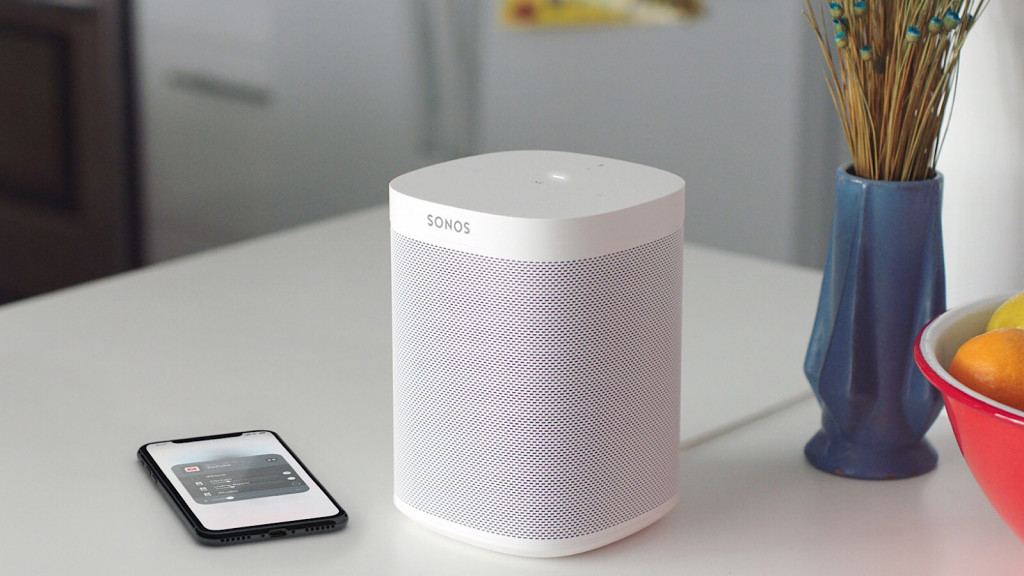 Price: $299
If you can't decide between something controlled by Google or Amazon, consider something that will eventually have support for both: Sonos.
One of the best starting points for a truly sound-connected smart home, the Sonos One is an Amazon Alexa-connected multiroom speaker that supports Apple's AirPlay 2 and has Google support on the way, but more importantly, it links up to other Sonos speakers for proper multiroom.
That means you're not really intent on buying one, but more like "one for each room", connecting the speakers up so they talk to each other around your house. Think of this like a segue to the ultimate party, where all the speakers play the same sound as you walk through your home.
Alternatively, consider it as a great way of waking up the kids, with an alarm system playing classical to wake them up from their slumber, twenty minutes before the death metal kicks in forcing them to wake the hell up.
Security
The other area that makes the smart home a little easier to connect with is security. After all, who wouldn't want to protect their home?
As such, these gadgets will help a home owner get their property a little bit of security, always reporting back when something happens.
Ring Video Doorbell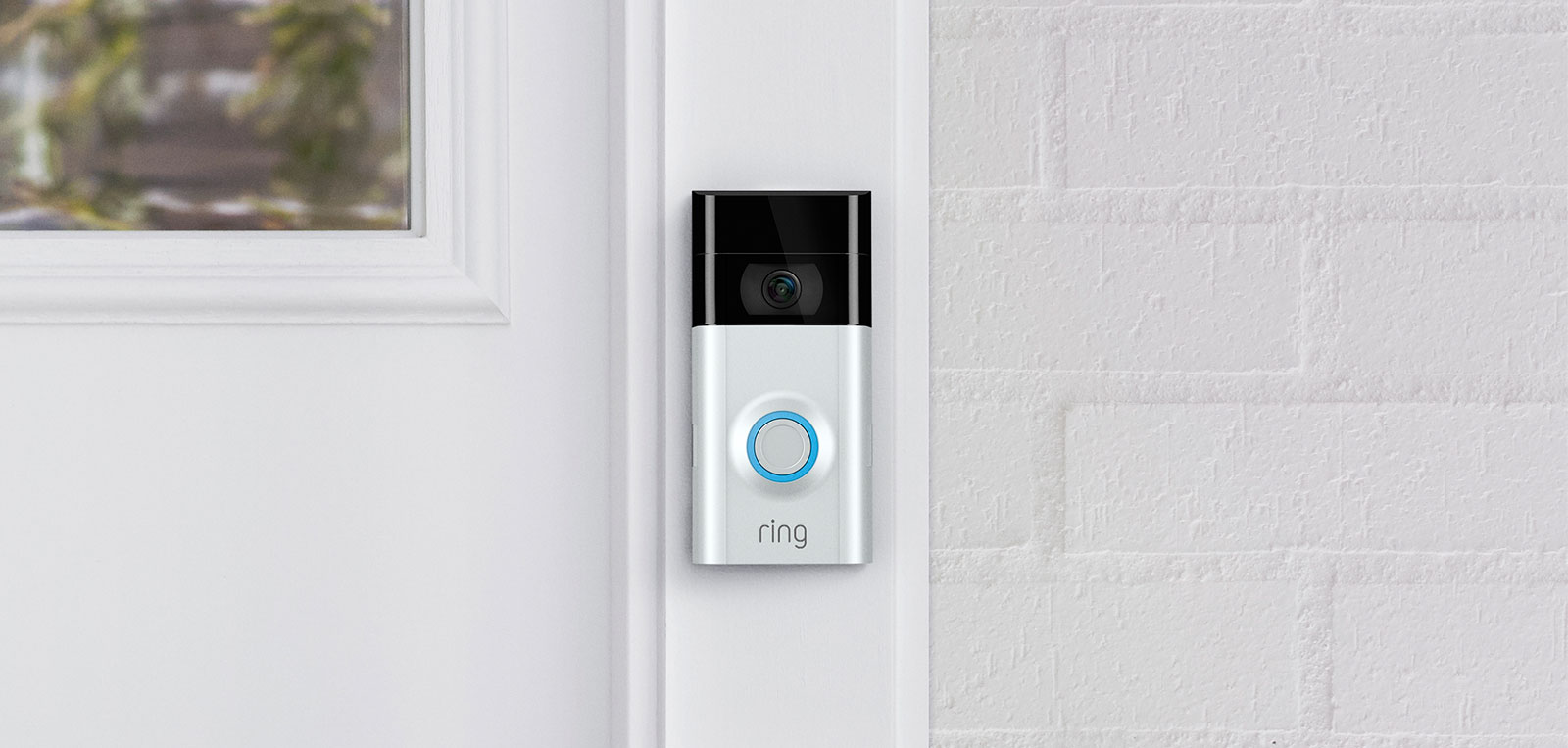 Price: $149
A great start to protecting your home, the Ring Video Doorbell is a battery powered doorbell that notifies your phone whenever someone is at the door.
This model only captures video in 720p HD, but that's enough to let you watch people coming, and even talk to them through the app, allowing you to get eyes on anyone as that approach your door, even before they press the– ding, dong!
Kwikset Kevo Electronic Deadbolt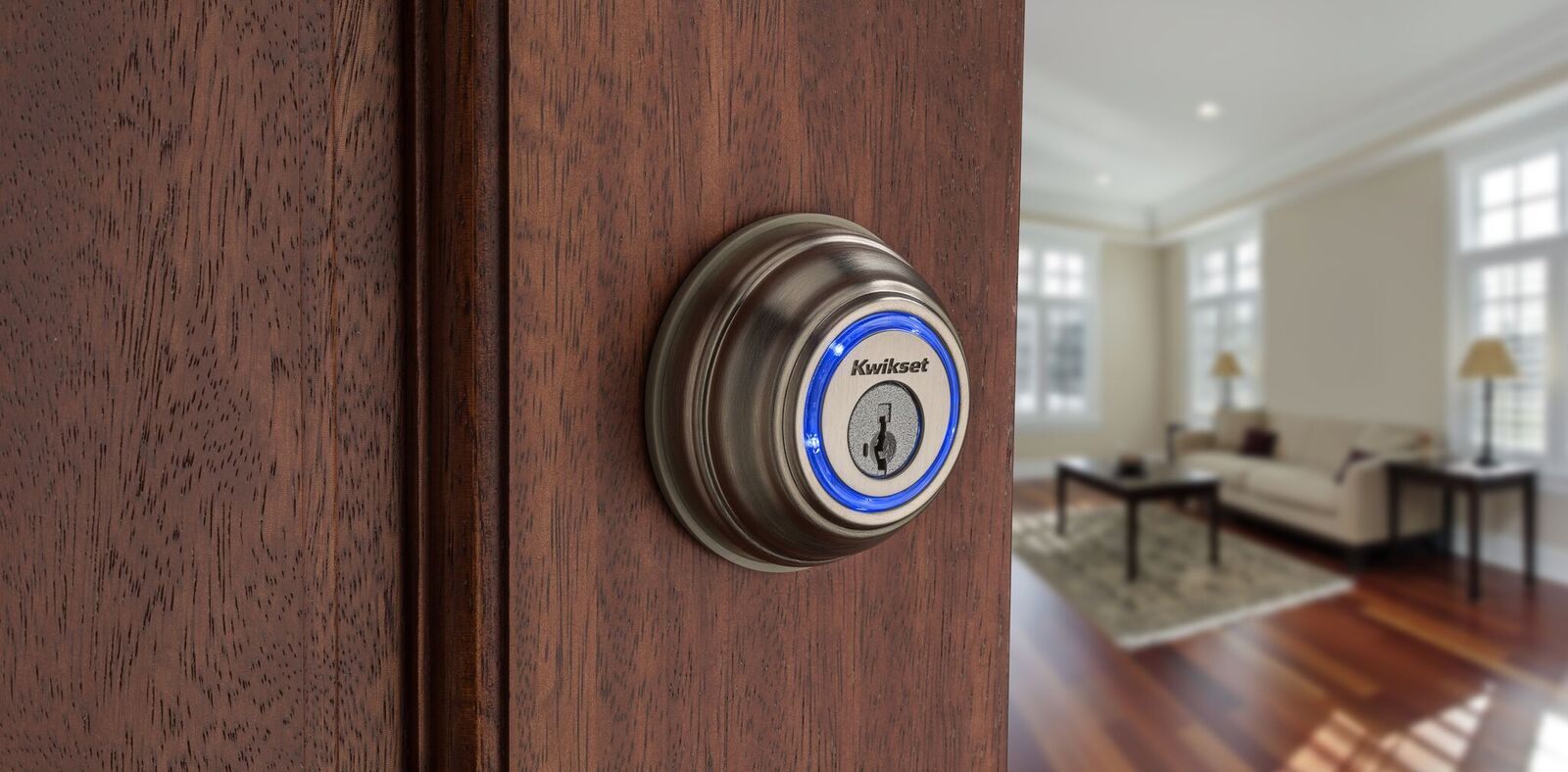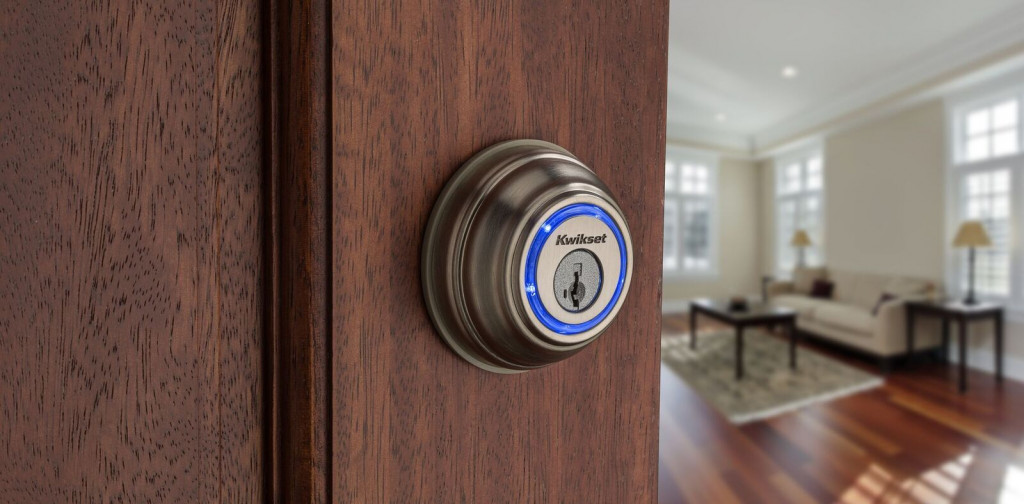 Price: $299
The home of the future is totally connected, and that's not just with speakers and appliances, but with the lock on your door, too.
Kwikset's smart door lock is just one of many you can find, but it's also relatively small, offering a Bluetooth enabled door lock that can be opened using your phone.
One of the coolest parts of this phone-controlled door lock is the fact that you can give out a "key" to a guest staying with you through their phone, and revoke it when they're done. Plus, there's a real key slot in case you need it, like your phone has run out of battery because, well, that happens.
Arlo Pro 2 (two camera kit)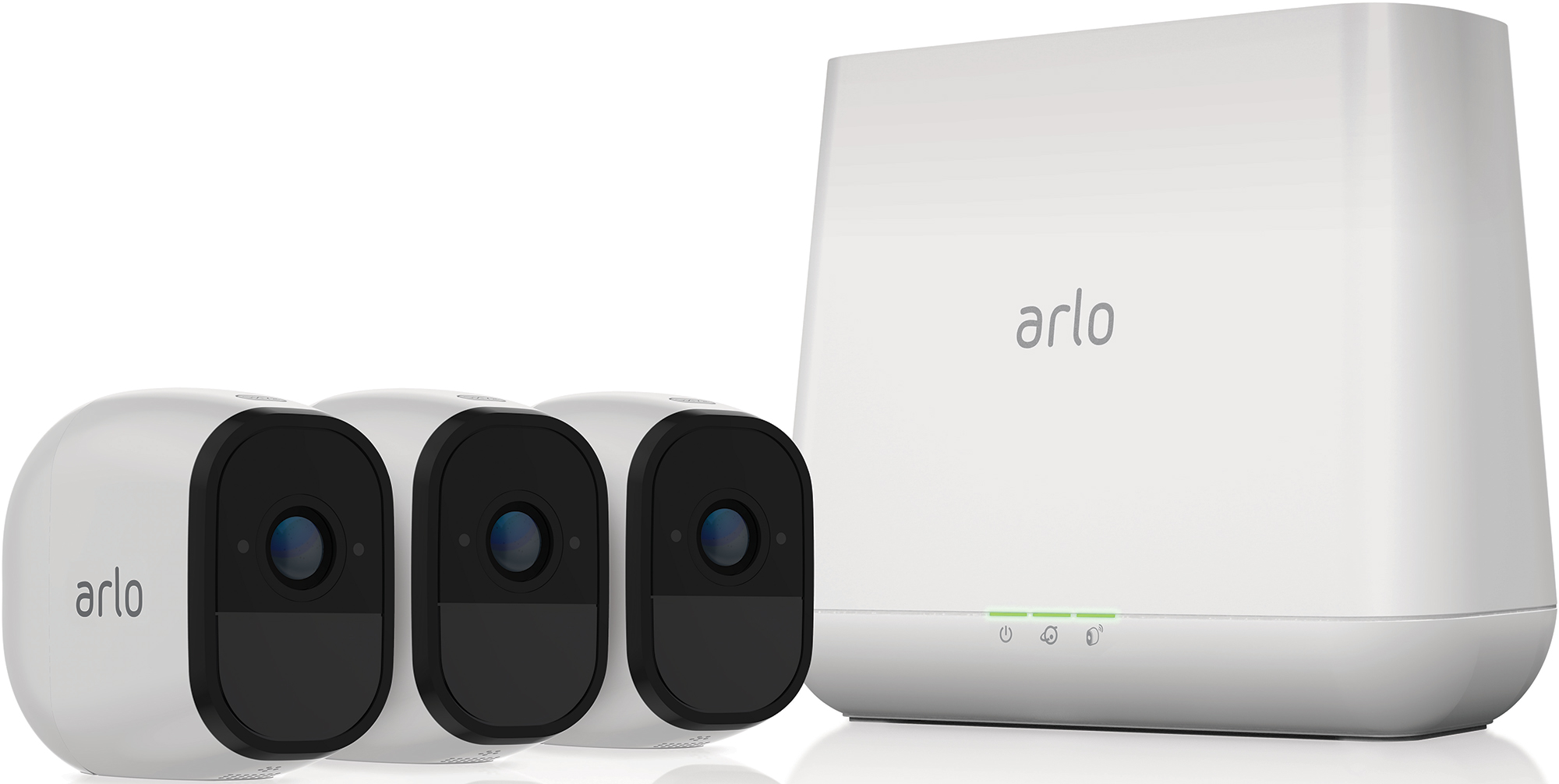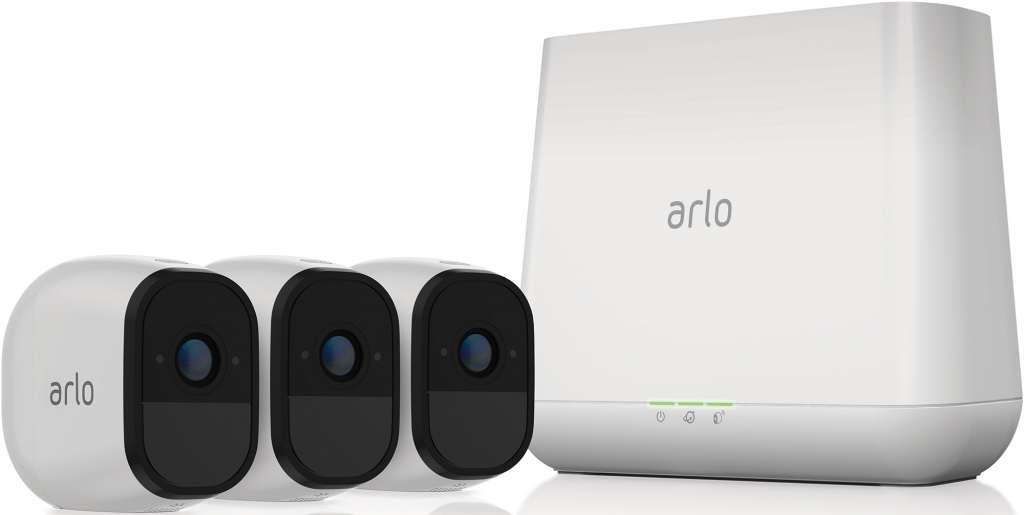 Price: $699
Formerly of Netgear, Arlo is proving itself to be one of the most capable networked security systems, and it's one that is growing to do more.
You can connect it to both the Amazon Alexa and Google Home smart speaker systems we wrote about in the sound section, and it has an ecosystem of products. There are LED lights to throw people off, a baby monitor, and a highly portable version of the Arlo, too.
But while that's all well and good, our favourite part of the Arlo is that it's both highly water resistant and comes with such a great rechargeable battery. It's so water resistant, it has survived storms and still captured information, sending alerts and notifications to our phones.