With kids about to go back to school, it's time to start thinking about the computer they'll be using. Will it be a laptop, a tablet, or even something that could do both?
These days, it's easy to find a computer for your kids, but what do you pick? And how long will they last?
This year at Pickr, we're looking at all of those things, explaining the difference between machines at the various price points and helping you get to the bottom of what is the best pick for your price point.
While many guides will focus on machines for various budgets, we know that there is more than one type of student out there, and while a $300 machine might be great for a 7th grader, someone getting closer to middle and end of their school run might need something with a bit more grunt, so we're looking across the categories.
One thing we won't do, however, is subject kids to 15 inch screens unless there's a very good reason. The fact of the matter is laptops are easier to carry when they're 11 to 14 inches, and anything larger can be a little too hard on the backs of the young and not worth the effort.
That's why you won't see many 15 inchers or higher in this guide because we don't think it's worth it.
With that out of the way, let's start with the budget models, made for kids who are just starting out and don't need much more than the ability to take notes, surf the web, check emails, and occasionally play Minecraft.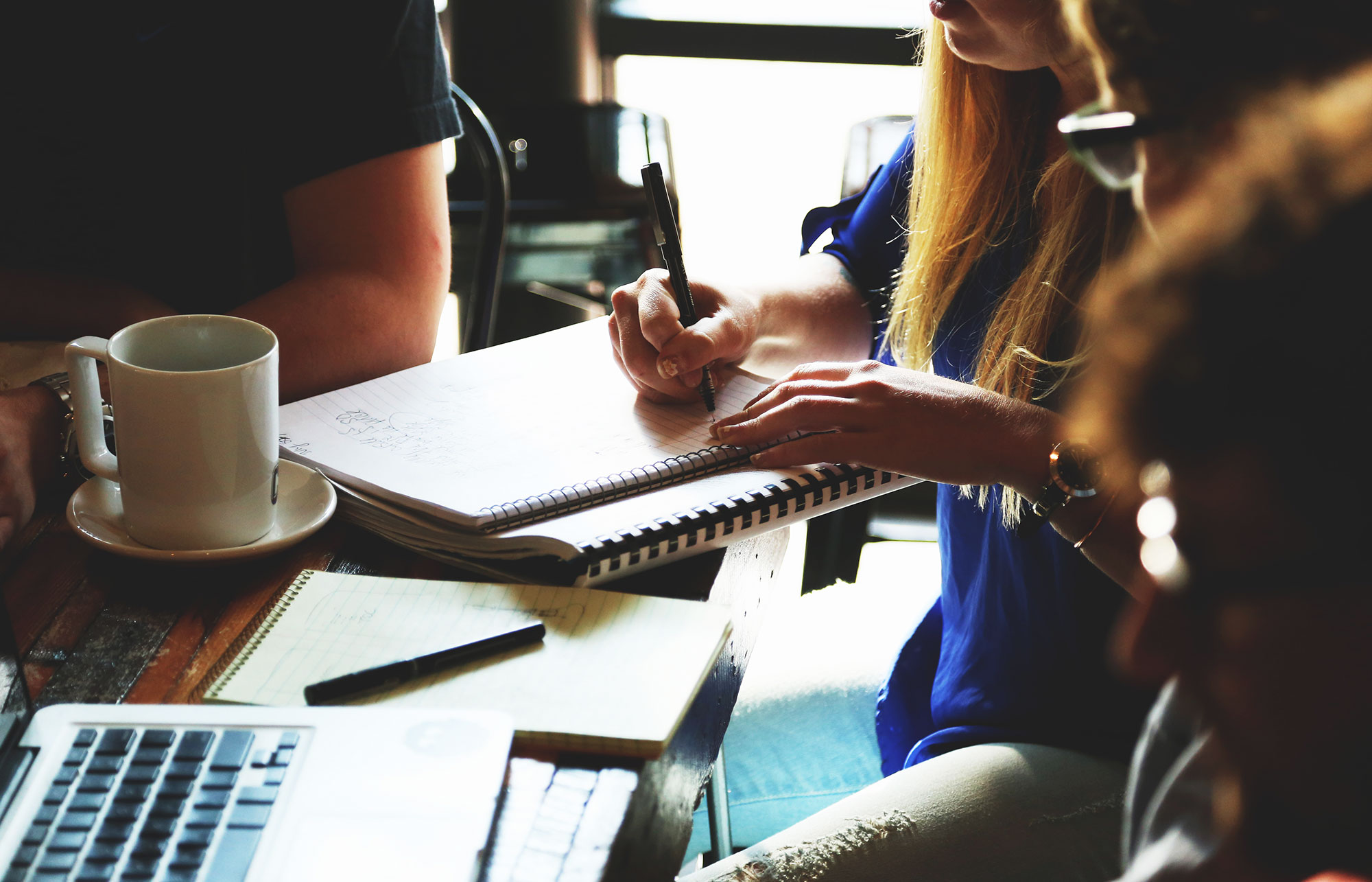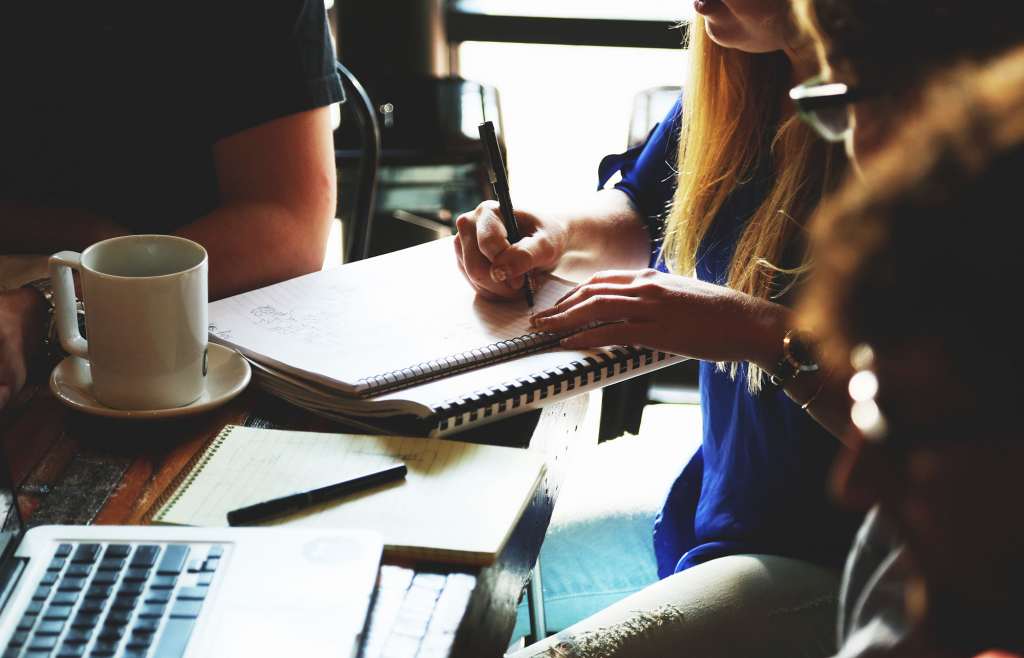 Up to $300
There used to be a time where you had to spend over $500 to get something usable in the computer world, and even when you spent that money, there was a very good chance you had just bought an awkward carry-on of a thing: a 15 inch laptop that was too big for backpacks and put too much strain on your neck, but it was all you could afford because notebooks were expensive and yet big screen laptops for some reason weren't.
My my, how times have changed.
These days, you can pick up a machine on the cheap for under $300, with prices as low as $248 for what amounts to more machine than most of what you found in those 15 inch behemoths from before.
And the size is much smaller, making it easier to get used to.
Pretty much everything in this section of the back to school guide is build with the same specifications and same intended design, and that means they all could come with a free 12 months subscription to Microsoft Office, so check the ads or talk to a salesperson to find out whether your machine qualifies.
HP Stream 11 (11-R007TU, 11-Y009TU)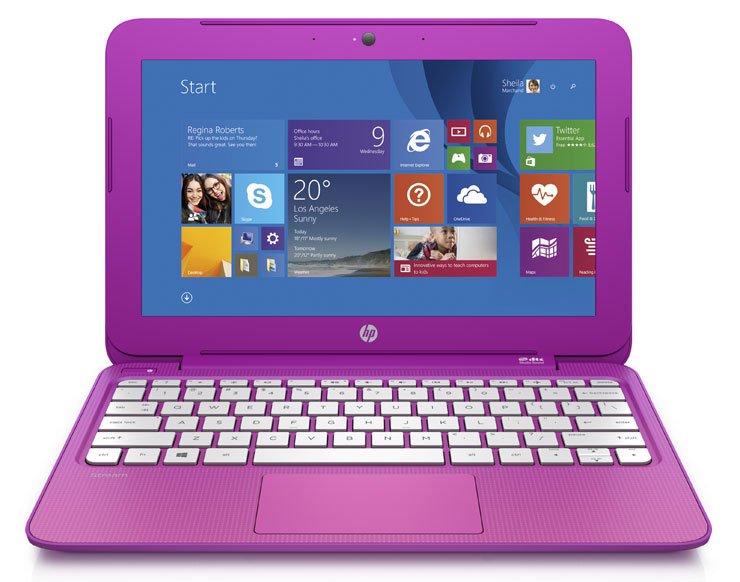 Price: $248-280
Available at: The Good Guys, Harvey Norman, JB HiFi, Officeworks
One of the original machines made to cut down costs and bring Windows to a budget computer, HP's Stream takes an 11 inch laptop, adds a splash of colour (either blue, purple, or pink), and uses a fairly budget set of specifications making it just enough for school work.
An Intel Celeron isn't the fastest thing around, and the 32GB storage isn't much, but there is a microSD slot inside so you can upgrade the storage in much the same way you would a smartphone not made by Apple.
Add to this an HD-friendly 11 inch screen and a computer made to be small, light, and easy to recharge, and you have a surprising little workhorse that should last a year or two, or at least until your kids work out that they don't just want to be office workers and want to engage in more creativity later on.
Lenovo Ideapad 100S 11.6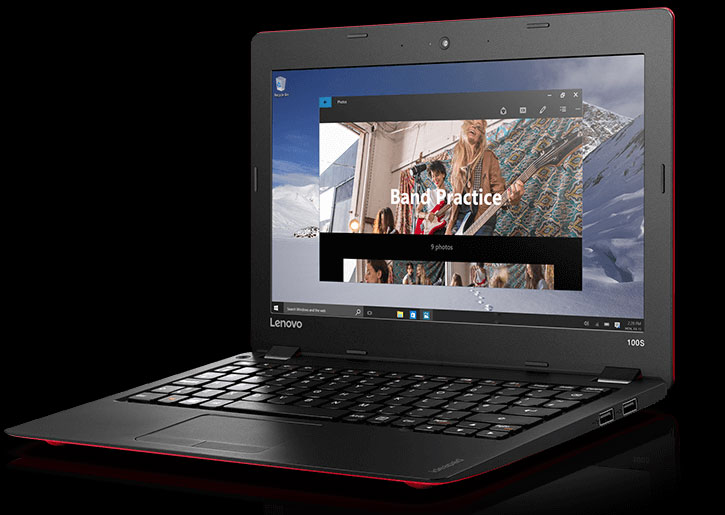 Price: $249-299
Available at: The Good Guys, JB HiFi, Harvey Norman, Lenovo
Another model just made for school work and productivity, Lenovo's Ideapad lacks a touchscreen too and goes with most of the same specs — 32GB storage, microSD upgrade slot, Windows 10 — but changes the processor to one of Intel's more battery optimised Atom Z3735F quad-core chips.
The difference between an Atom and a Celeron isn't really anything these days, though if it includes an Atom, you might get a skerrick more battery life, but it's not likely to be much.
Essentially, go with this one if you like a tighter keyboard and a more classic colour scheme, because that's about all the difference is between the Lenovo and the HP.
Dell Inspiron 11 3000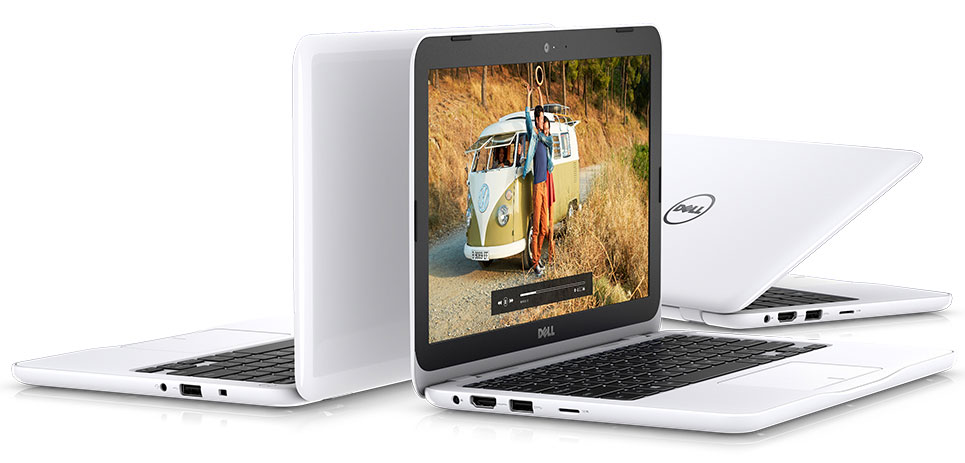 Price: from $299
Available at: Dell, JB HiFi
Even Dell offers one of these similar bodies, and as you can imagine, little about these small 11 inch machines ever changes, with an Intel Celeron chip, 2GB RAM, 32GB storage, and a microSD slot to upgrade things if need be.
In essence, it's the same machine as the previous options, except it's made by Dell and comes in different colours. It might have louder speakers, though that would be just about it.
Up to $600
Spend a little more and you'll find productivity isn't the only thing you can use a computer for, with possibly a little more creativity and control.
Many of the computers in this section will borrow from the template and schematic of the machines in the previous section, but throw in a touchscreen making them perform more like tablets, too.
You may find the occasional extra grunt here and there, but when you spend in this category, think of a productivity system with a little more friendliness to multimedia.
HP Stream x360 11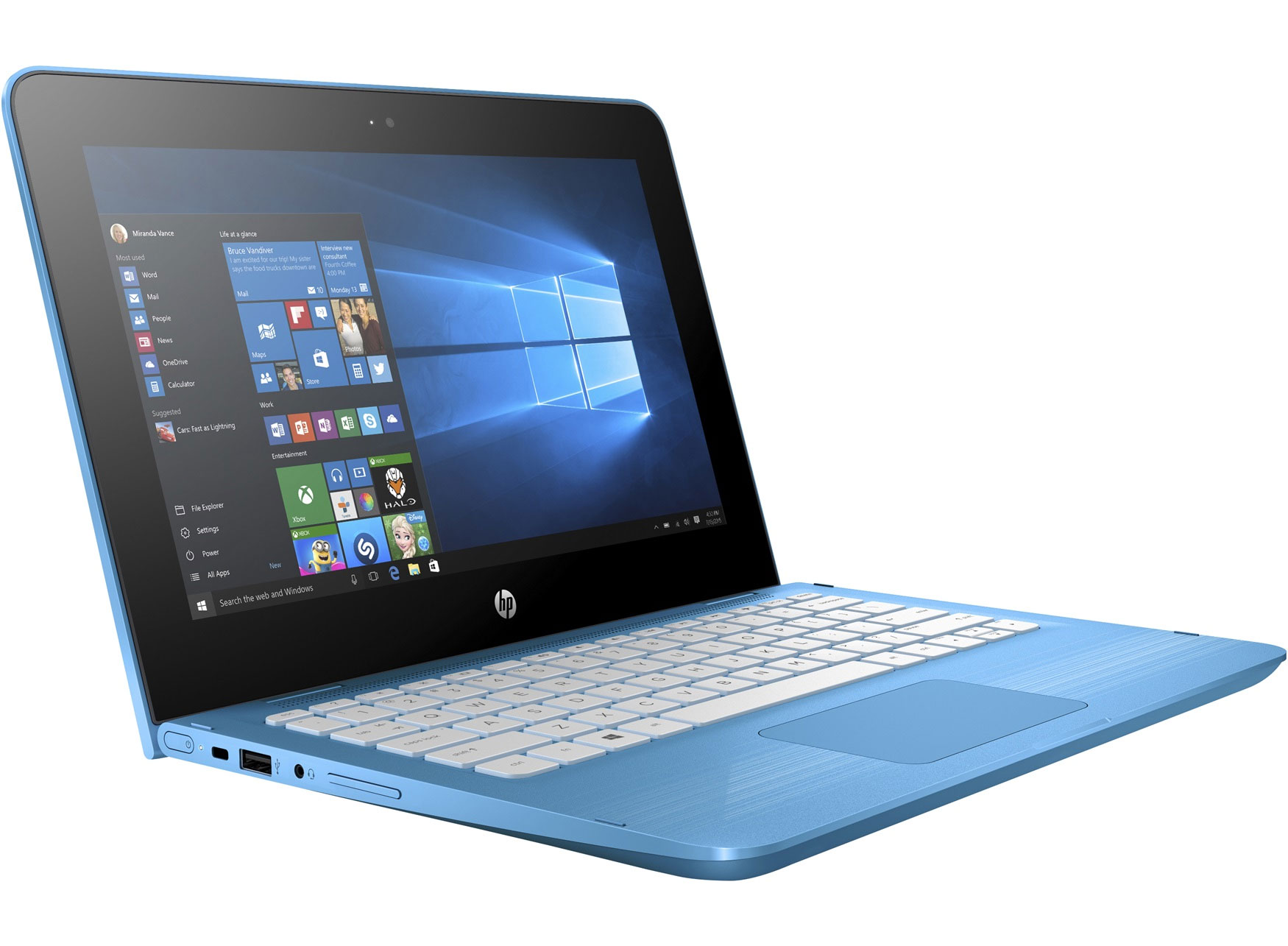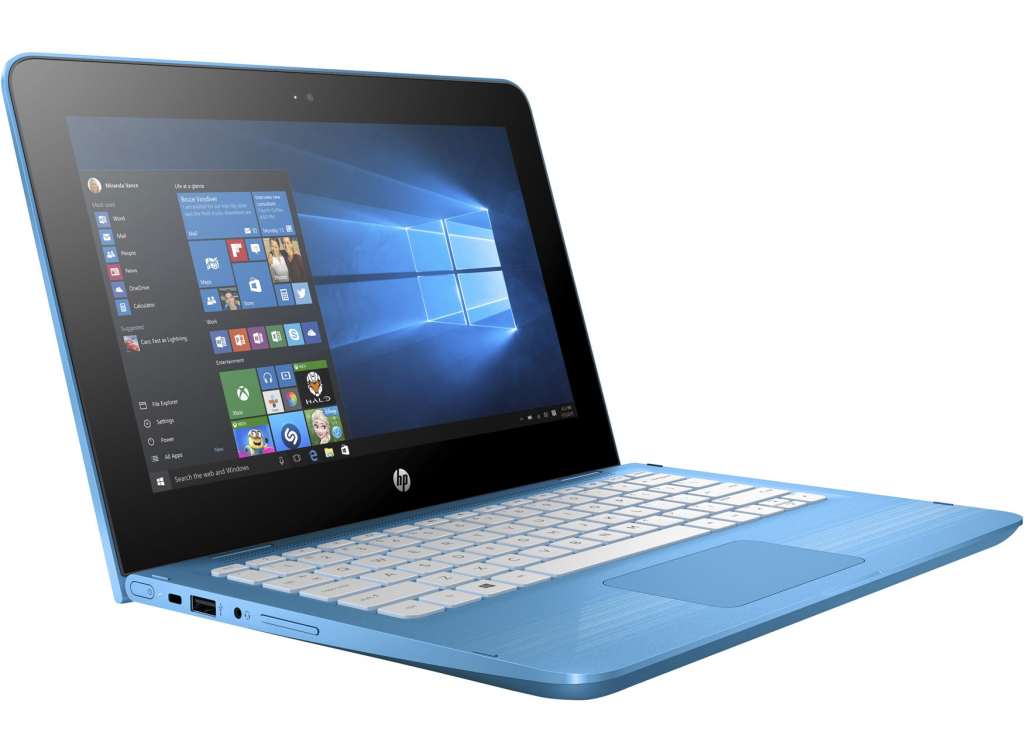 Price: $349
Available at: JB HiFi
The slightly more impressive version of the Stream, this offers up a 2-in-1 design making it both a laptop with a keyboard and a tablet, made this way with a special 360 degree hinge that has become synonymous with hybrid laptops.
Almost everything is spot on with its laptop-only Stream sibling, with an 11.6 inch 1366×768 HD display, 32GB storage, microSD slot to expand it, and 802.11ac WiFi, but what has changed is more memory, sitting at 4GB instead of 2GB.
We're undecided on this one, though, simply because inexpensive tablets and laptop-tablet-hybrids always have such low-end screens, with nary a viewing angle that makes it usable like a tablet. We'd check this one in person before plonking down the cash.
Asus Transformer T100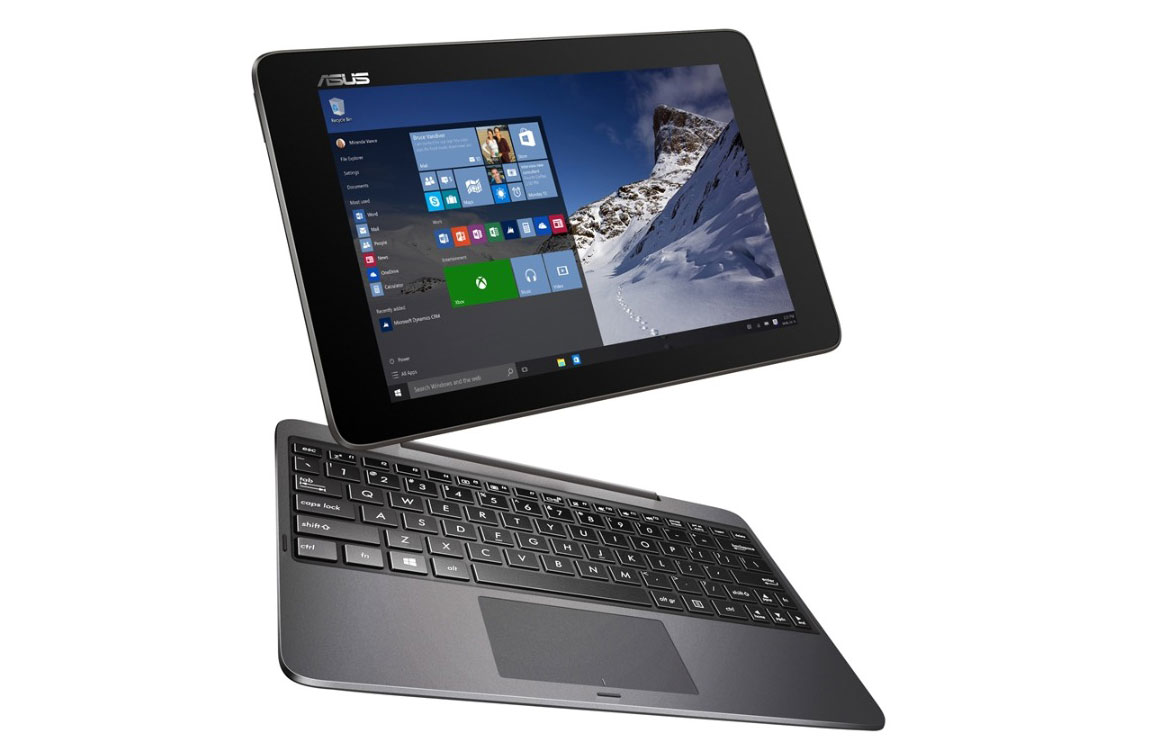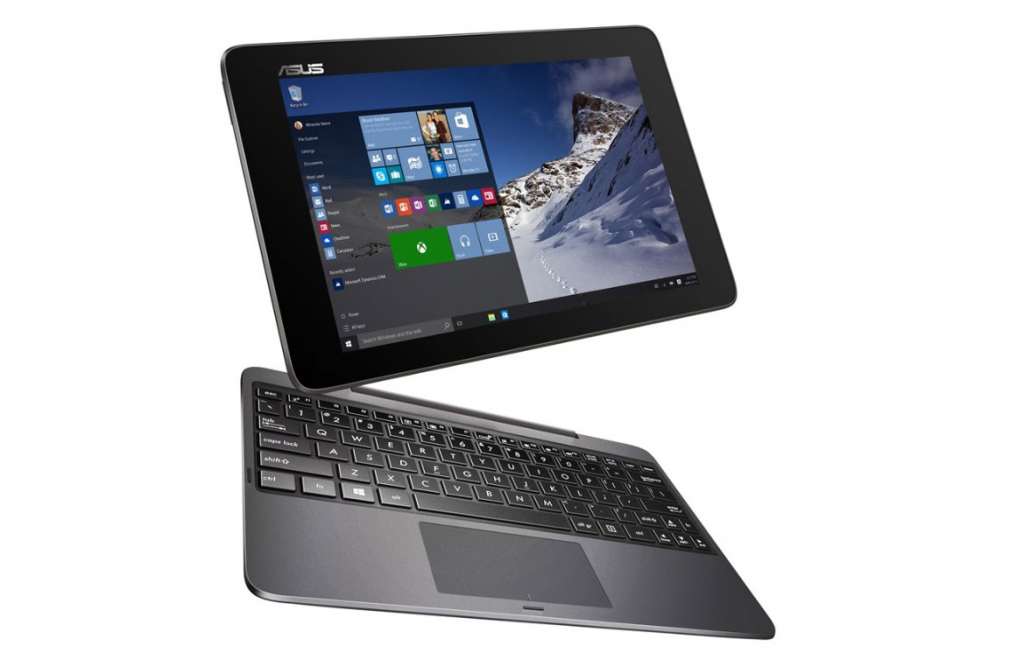 Price: $499
Available at: The Good Guys, Harvey Norman
A bit of a mainstay in the laptop world, Asus' T100 has proven itself as a solid little laptop-tablet hybrid for years, delivering a laptop with a screen that can be detached from the body and used by itself as a proper tablet.
As great as this machine is, the drawbacks are that it's getting a little long in the tooth, and that the specs aren't that different from what can be found inside the sub-$300 models, making it likely that you're paying more for a tablet you may not need.
Dell Inspiron 11 3000 2-in-1

Price: $599
Available at: Dell, JB HiFi
Despite the practically identical name to the model in the sub-$300 price bracket of this guide, Dell's $499 variant not only offers a touchscreen and a 180 degree hinge, but a little more in the way of guts, too.
That means the processor gets an upgrade, the RAM is increased, and the storage jumps up from 32GB to 128GB, making it more like an actual computer you could do things on.
Up to $1000
Now we're getting into more powerful territory, where computers aren't just productivity systems, but useful for other things.
While you can technically do some image editing and development work on computers in the previous categories, if you have a student that is serious about creative roles or wants to do something that requires more than just Microsoft Office and/or a web browser, these computers are the starting point, leading right into the more expensive category coming up next.
HP Pavillion x360 11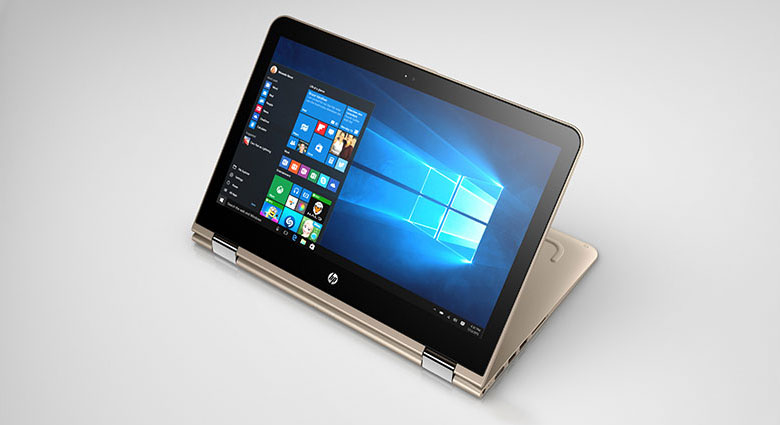 Price: $899
Available at: Harvey Norman, JB HiFi
Part laptop, part tablet, this is one of those 2-in-1 machines that delivers more than a basic processor, with a Core i3 from Intel's latest generation, the 7th gen technology known as "Kaby Lake".
Add to that 8GB RAM, 128GB storage, Bluetooth, WiFi, a card reader, and speakers from Bang & Olufsen and you have a decent little hybrid package.
The only real issue we have is the display which is stuck as an HD-only 1366×768 resolution at the relatively large size of 14 inches.
Microsoft Surface Pro 4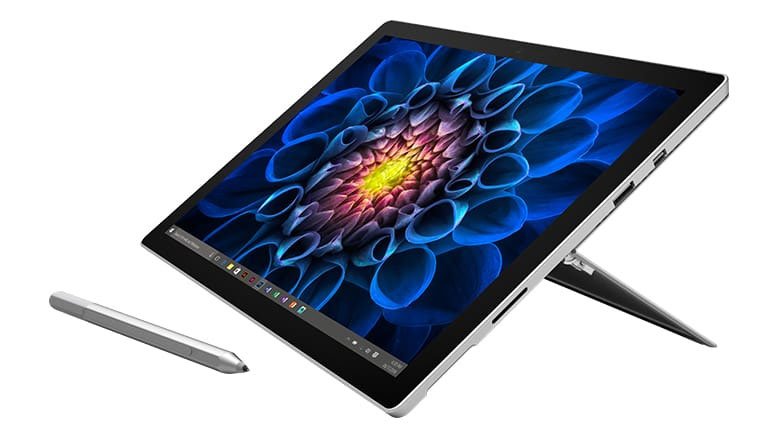 Price: $999
Available at: JB HiFi, Microsoft Store
Microsoft's take on the tablet, the Surface Pro 4 offers a mobile variant on the Intel Core technology making it a portable machine with room to move.
A slightly different display is offered here, providing a 12.3 inch screen with a unique 3:2 aspect ratio more like that of carrying a paper clipboard, and that's handy too since you can use Microsoft's optional Surface Pen with the tablet to write and draw.
One thing of note is the keyboard, because the Surface Pro 4 does not come with one. Rather, you have to spend an extra $150 on a magnetically-attached TypeCover keyboard, so be sure to factor that in.
Lenovo Yoga Book Windows
Price: $999
Available at: JB HiFi, Lenovo
Made for the student that doesn't want to carry much at all, this is the Windows version of the Android tablet we checked out last year, delivering a computer that not only includes an unusual and unorthodox touchscreen keyboard, but supports a pen interface to let you draw and take notes on top of the keyboard while the computer digitises them for you.
A unique system, this runs a fairly efficient quad-core Intel Atom processor and offers up to 13 hours of battery life, not to mention a thickness that is ridiculous.
Your only quibble with this one may be the keyboard which is an acquired taste, so to speak.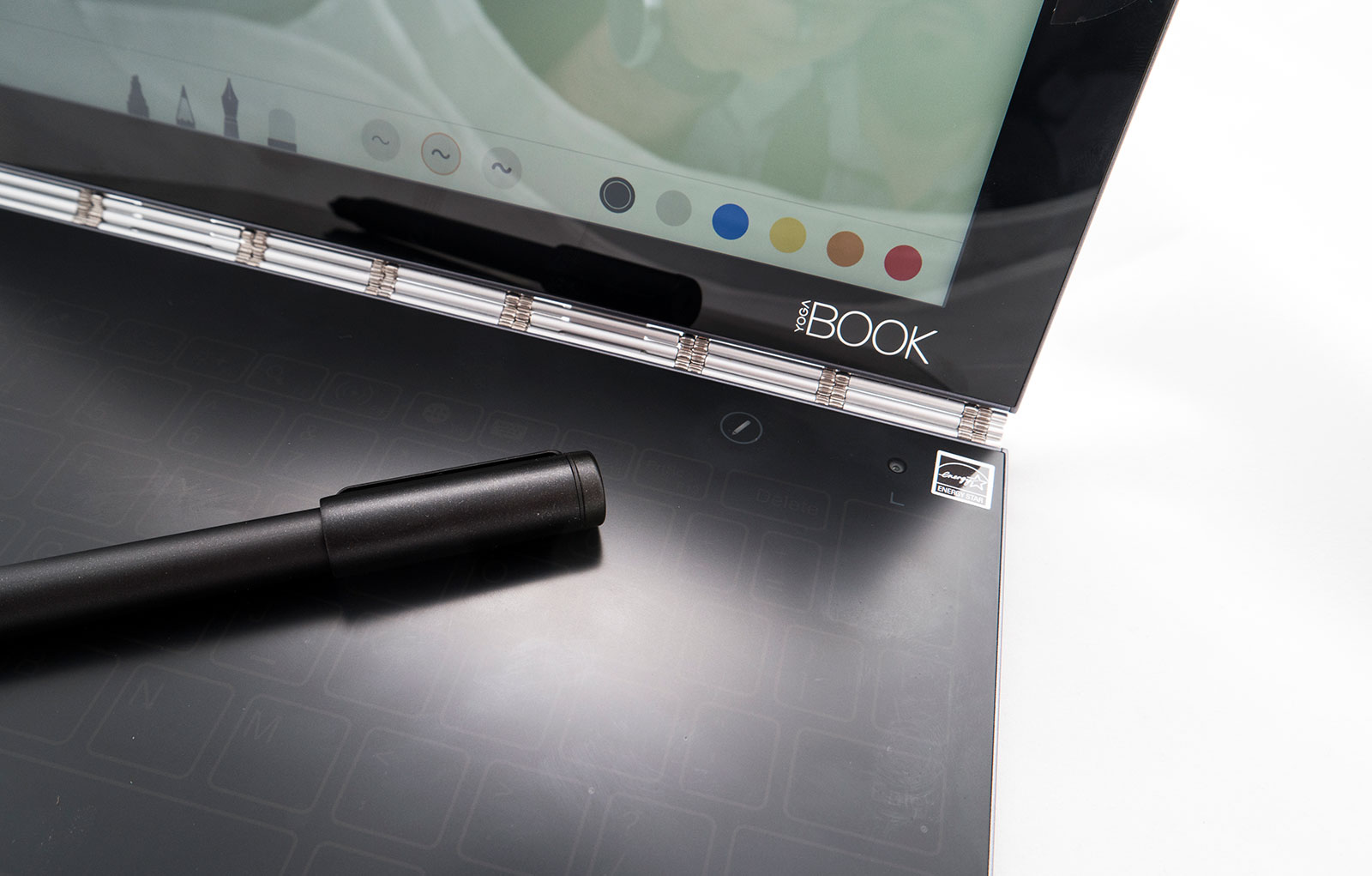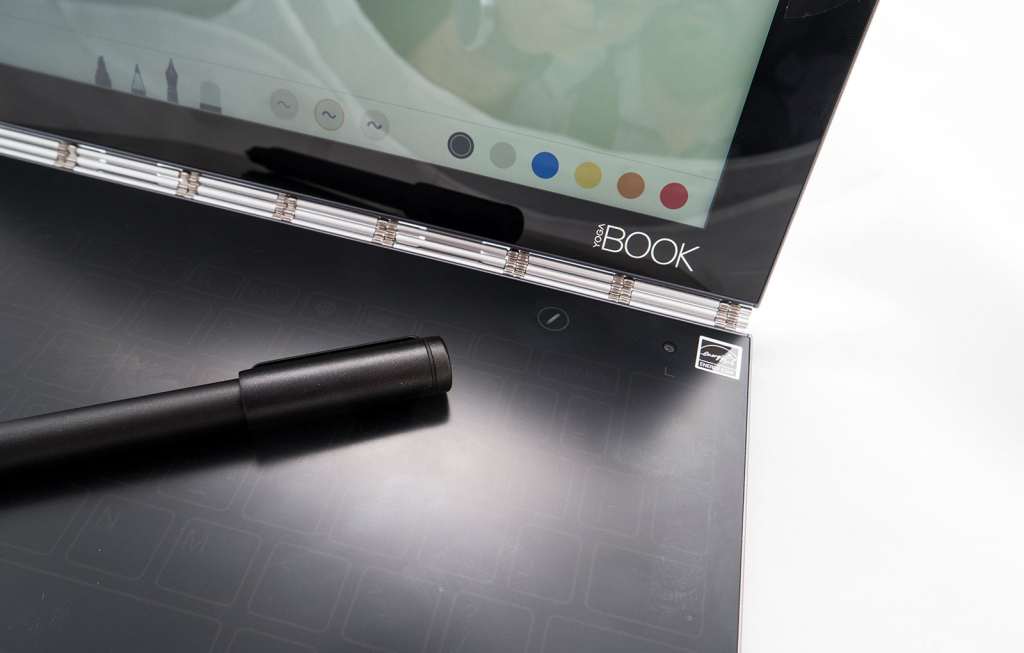 Up to $2500
Once you go into the expensive territory of over a thousand bucks, computers can generally be used for more than just the basics.
If you see terms like "i5" and "i7", you're looking at a system capable of more than mere productivity, and if. you see the name "Nvidia" on the box, there's a dedicated graphics chip inside, which suggests it could be good for creative work and even the odd game here and there.
This part of the guide gets a little expensive, but we'll explain our reasoning and who these machines are for in each model, just in case you needed that sort of justification.
Lenovo ThinkPad Yoga 11e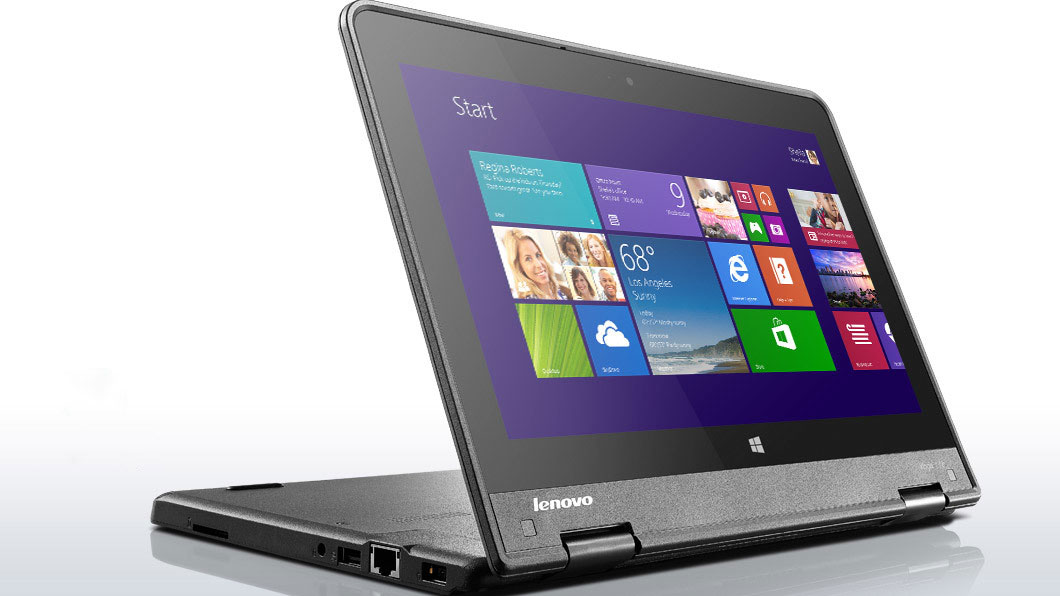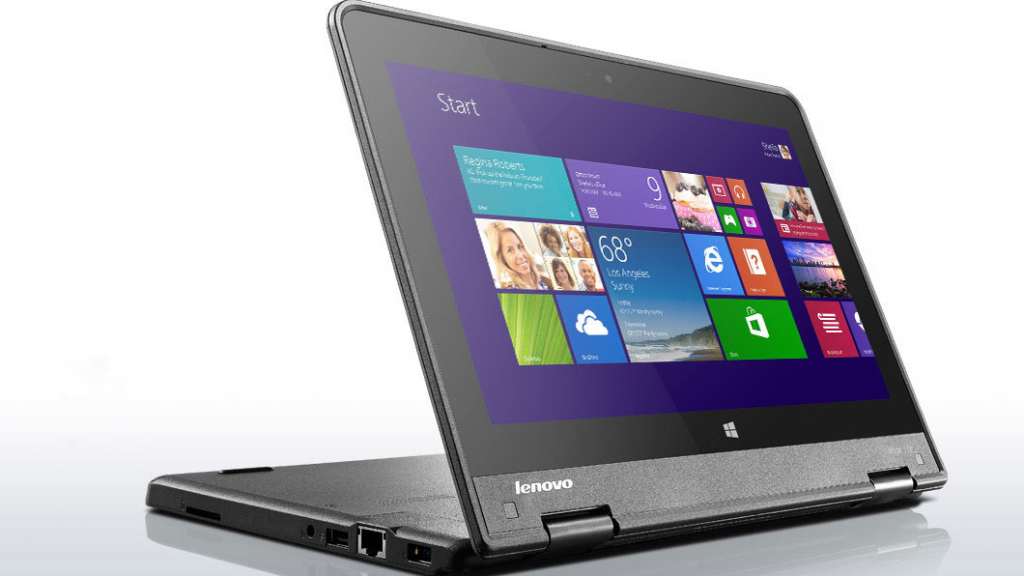 Price: $1249
Available at: Lenovo
A rarer style of machine, the Yoga 11e isn't special because it's not high powered or because it has a 360 degree hinge and a stylus. No, those things would make it fairly ordinary in the PC world.
Rather, the 11e is special because it's made for the education world. Specifically, it's made to be abused.
Tested against military specification, it can survive drops, falls, and other things that would normally kill pretty much any other gadget, phones included. It even boasts drop resistance up to 90cm, giving you almost a metre to drop it from.
While the specs inside certainly aren't high powered, and really aren't far from where a $600 laptop might sit, you buy this one specifically if you thing the person you're buying for won't be kind to a computer, because this has been designed to survive.
Razer Blade Stealth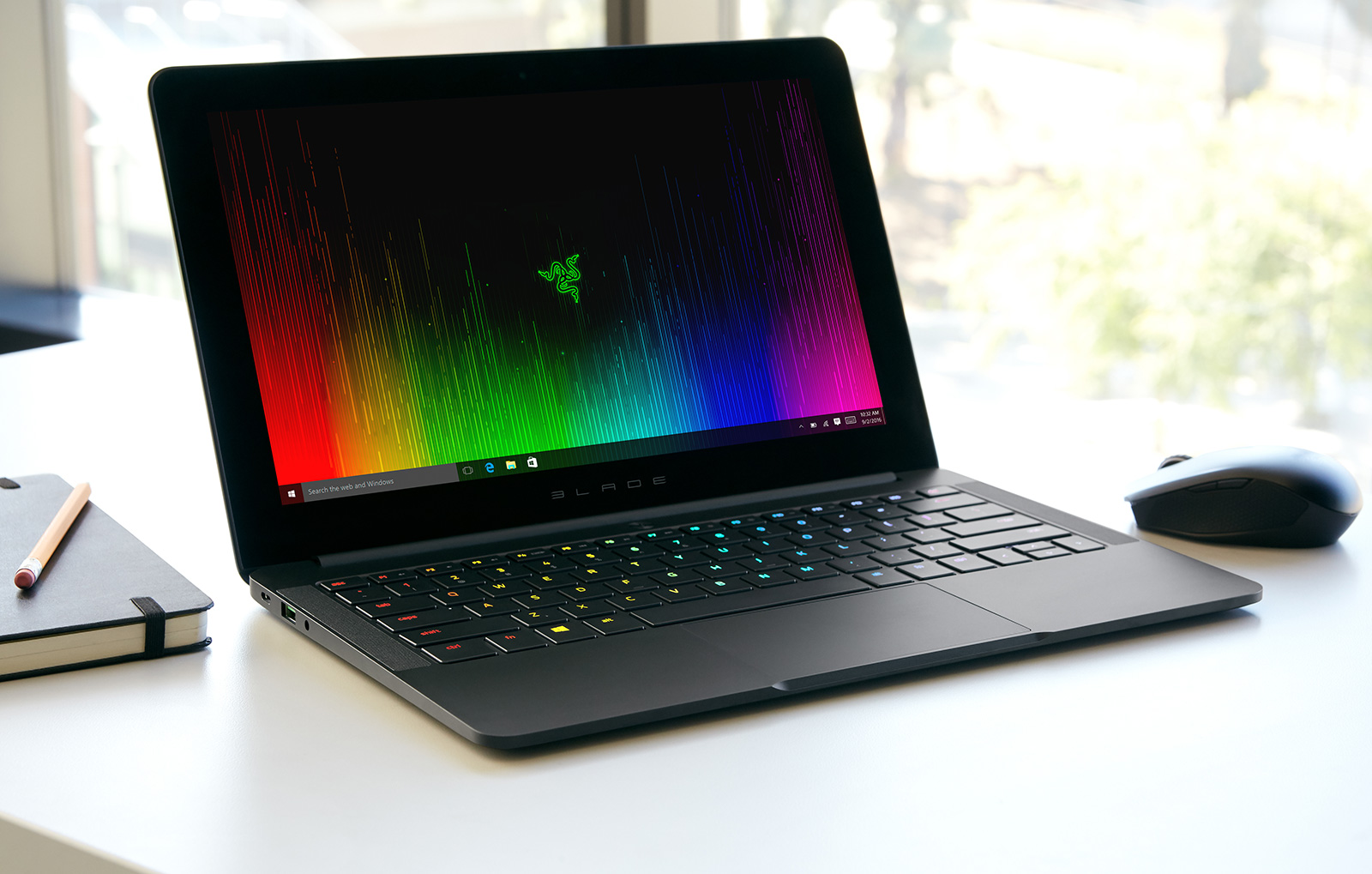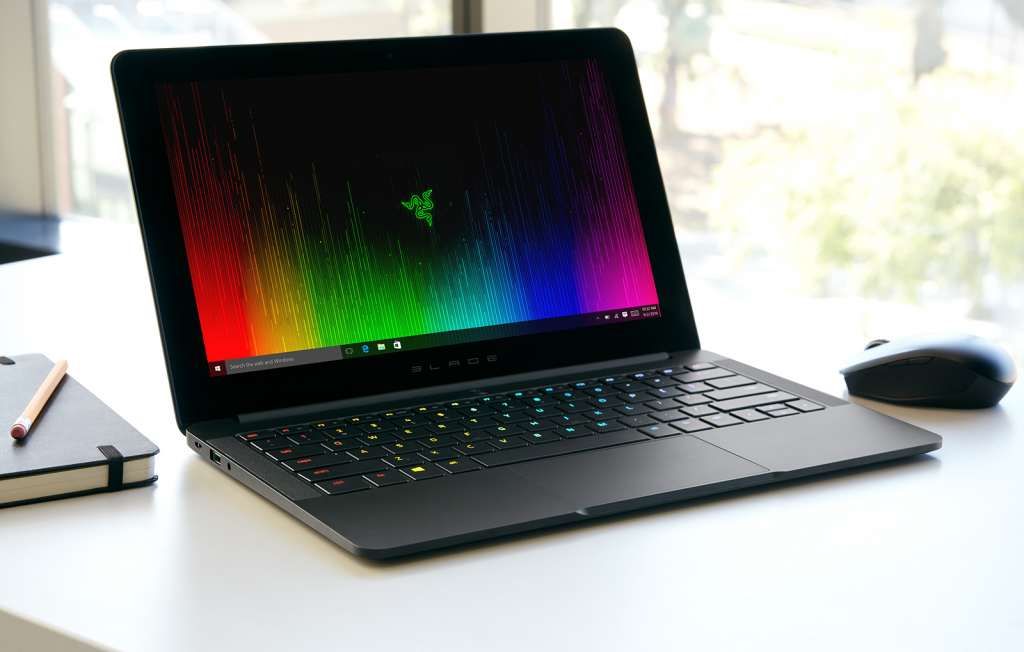 Price: $1499
Available at: Razer
A super-slim machine made for activities that need the grunt, Razer's Blade Stealth (QHD) delivers a new fast processor, fast memory, fast storage, fast WiFi, fast USB and HDMI ports, and is generally just, well, fast.
Made to take Windows in a super slim size, Razer's Blade Stealth comes from a company known for making high-end gaming machines and is dabbling in something for the every day, making it suitable for work, school or otherwise.
Samsung Galaxy TabPro S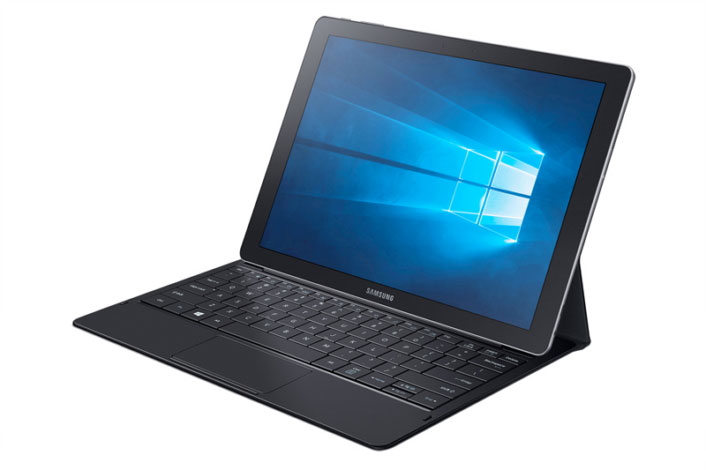 Price: $1499
Available at: JB HiFi, Microsoft Store, Samsung Store
Is there a student in your life that has a Samsung phone? The TabPro S could be the suitable lightweight laptop for them, delivering what is basically a 12 inch tablet inside of a special case that has the keyboard attached.
While the branding is the same between Samsung's Galaxy TabPro S tablet and the Galaxy S phones, what makes the devices properly connected is the fingerprint sensor on the phone, allowing the TabPro S to be unlocked using the phone's fingerpront sensor, giving you that extra bit of security.
Outside of this, the specs are more made for work, though thanks to some solid Intel processing power, you can get a spot of creative work done here, too, and it's in a super svelte package that looks sophisticated, too.
Dell Inspiron 15 Gaming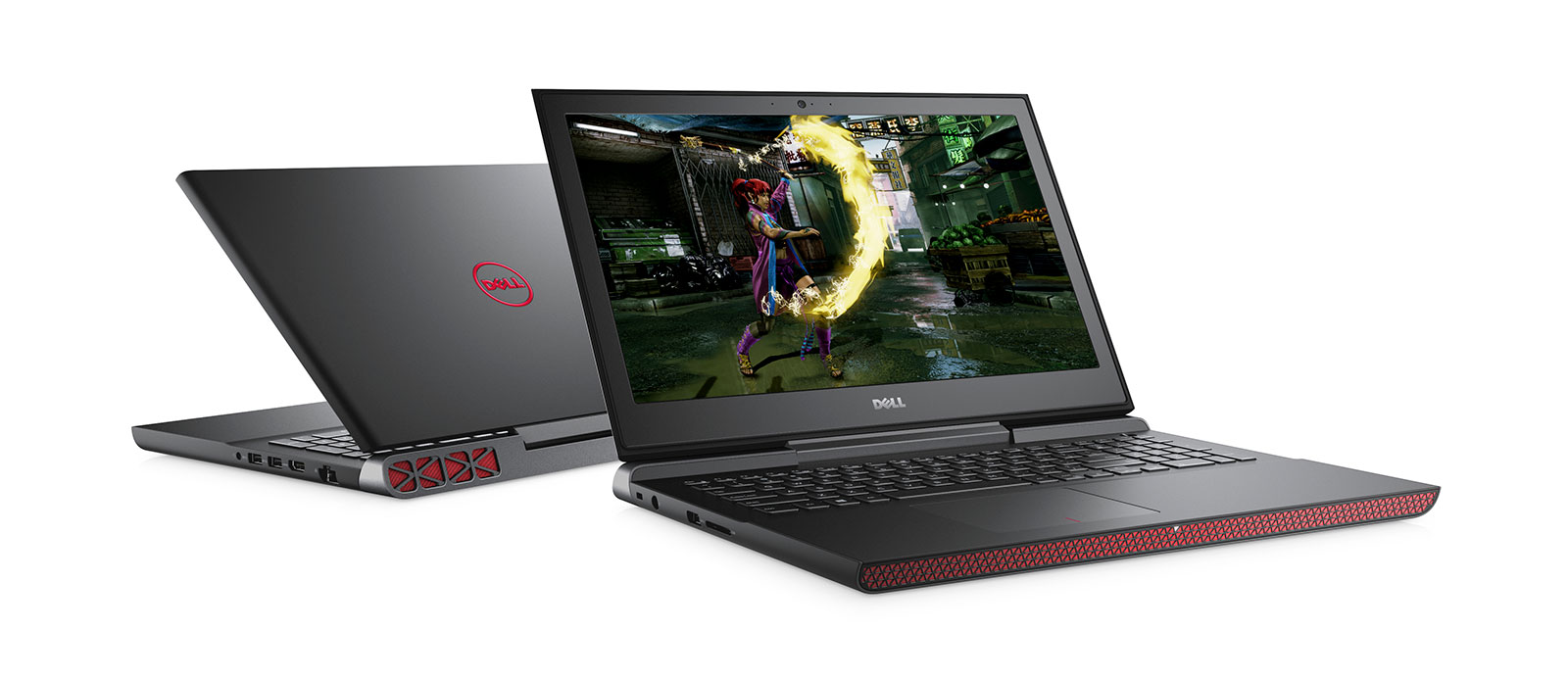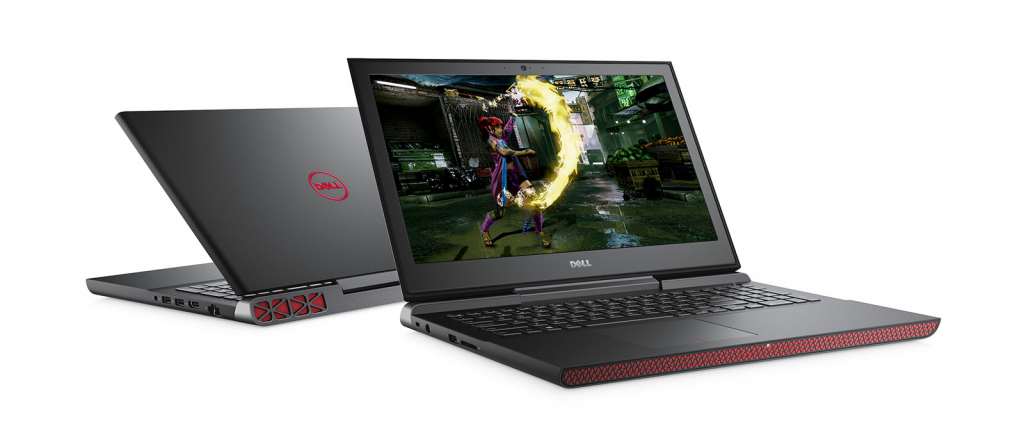 Price: $1699
Available at: Dell
Dell's not-quite-Alienware is a cut-price version of a gaming machine, delivering more than enough grunt for mobile gaming with a 4GB graphics card from Nvidia (960M), Intel Core i5 processor, 8GB RAM, and 1TB of hard drive storage.
The only 15 inch machine on this list, we've included it simply because of the price and what's inside, delivering a machine that would be good for gaming and game programming, as the two go hand-in-hand if you know someone keen to get into that side of development.
Otherwise, the graphics here would be solid for other creative fields, including animation, video editing, and photo manipulation.
There is one obvious downside, and that's size and weight, because 15 inch machines are friendly to neither.
Apple MacBook Pro 13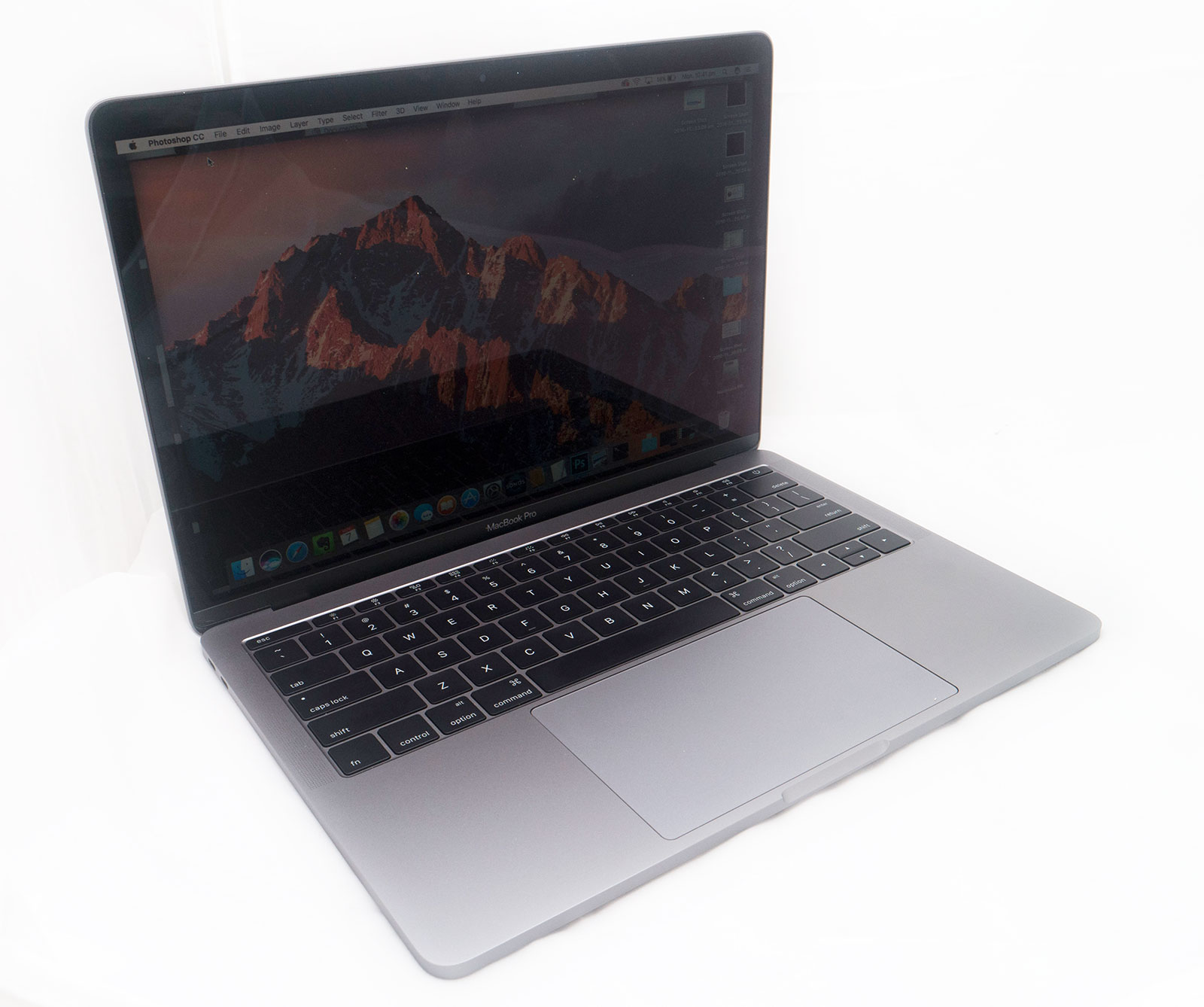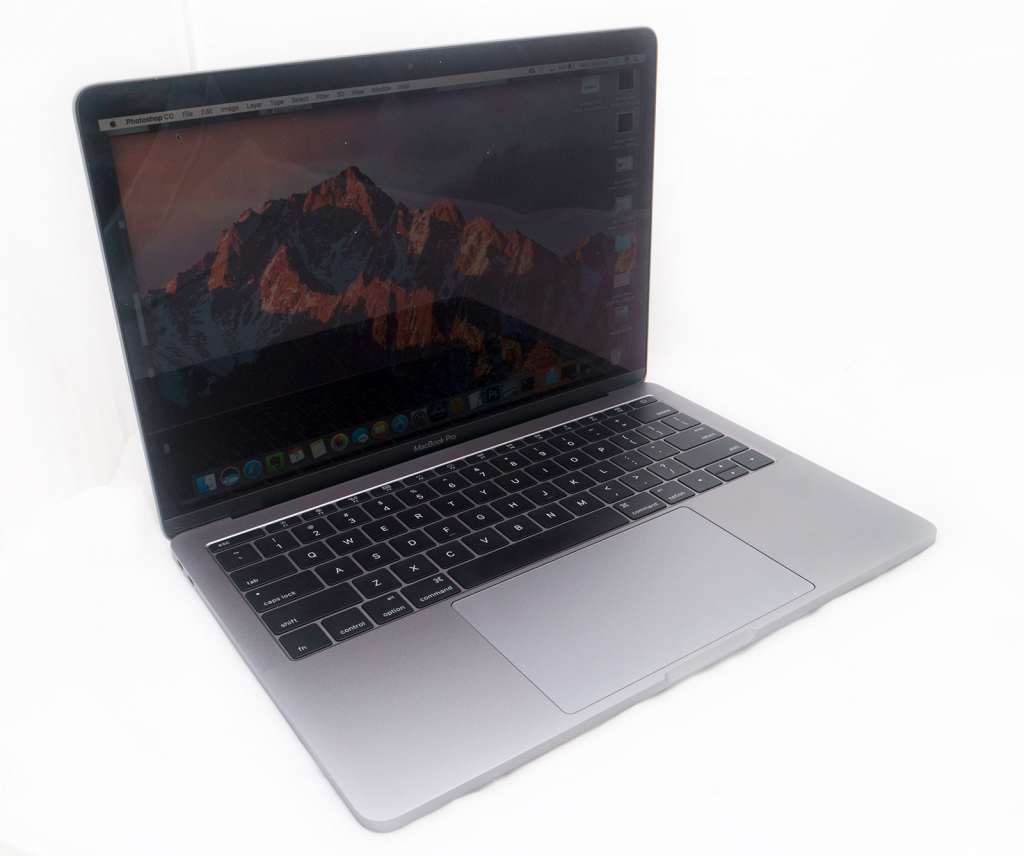 Price: $2199
Available at: Apple, JB HiFi, Harvey Norman
Apple's reintroduction of the MacBook Pro isn't made for everyone, but people who know they prefer a Mac and want a little bit of grunt will find the MacBook Pro to their delight, especially with its thin size and excellent screen.
While it lacks a dedicated and discrete graphics card, our review model was more than capable at handling most of the graphical tasks we have on a regular basis, working with the likes of Photoshop and Illustrator better than you might expect, making this one ideal for the arts and then some.
Microsoft Surface Book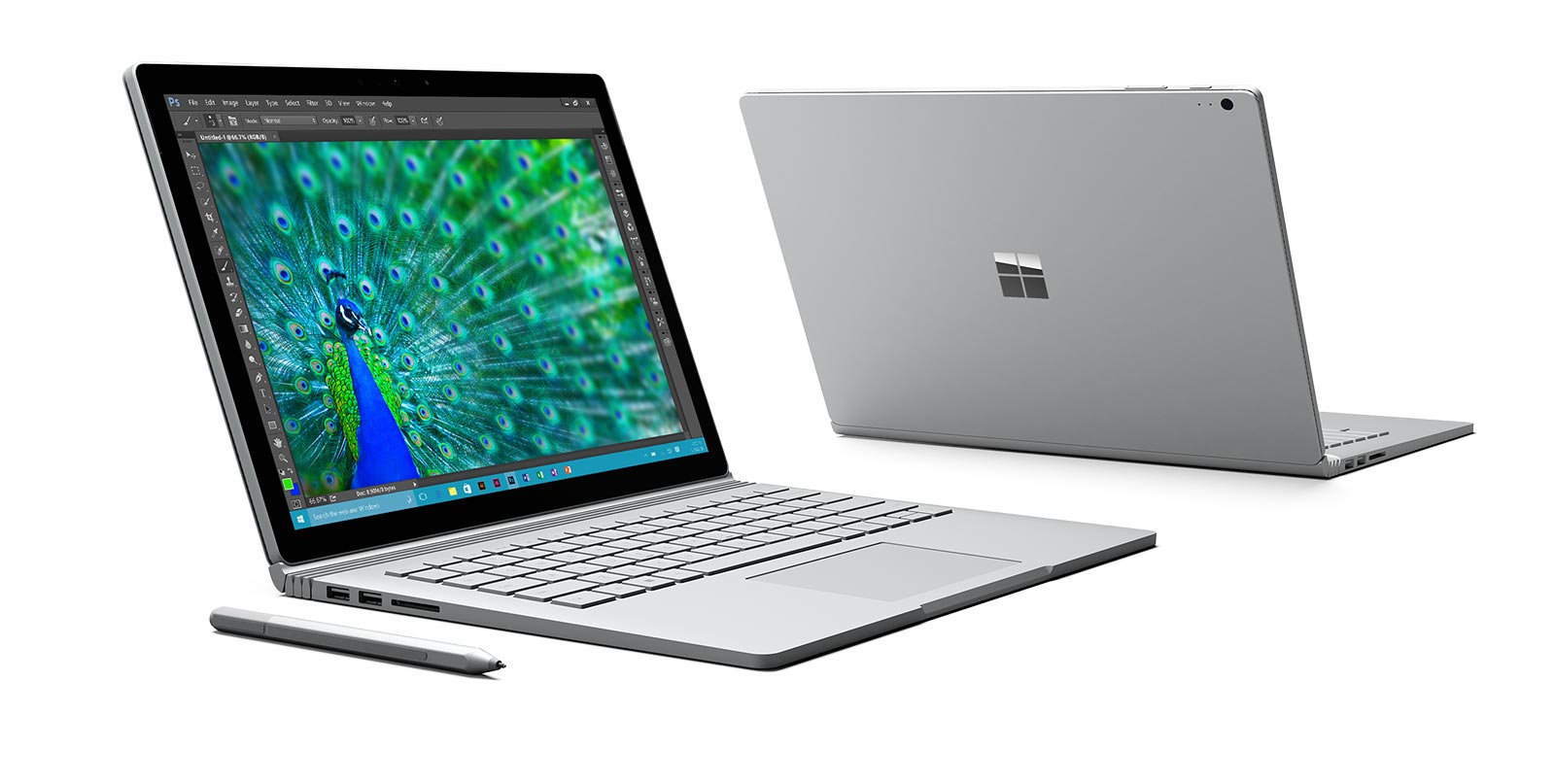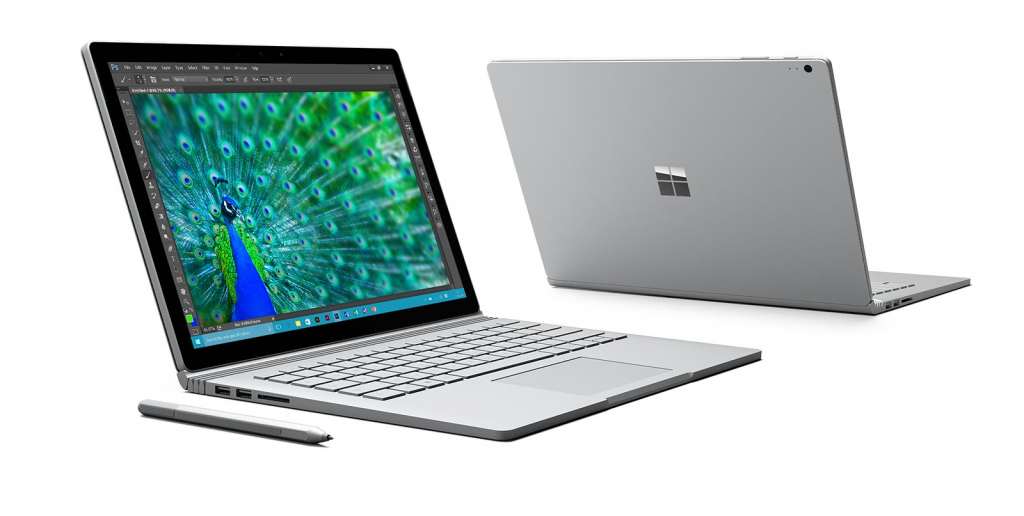 Price: $2299
Available at: Harvey Norman, JB HiFi, Microsoft
The expensive Surface tablet is more than just mere tablet, offering both a 13 inch portable touchscreen computer and one with a keyboard section.
While the entry price point is high and doesn't include a dedicated graphics card, what makes this model stand out as a possible choice for students is the included pen, which provides creative folk the chance to get their work done with a pressure sensitive stylus working directly on the screen.