Huawei's phone aspirations might be gradually put on hold, but that doesn't mean it's game over. In fact, the latest product will team it up with a legend of sound.
Depending on how much you know and love audio, there's a good chance some brands will leap off the page at you.
You probably know Bose. You probably know Bang & Olufsen. You definitely know Sony, because everyone knows Sony. You might even heard of plenty of others.
However there's a good chance you mightn't have heard of Devialet, a brand that has gradually been changing sound, ever since its "Phantom" speaker arrived a few years ago, and has been turning heads in the audiophile space. Granted, not everyone's an audiophile, and that's fine. Convincing people of the importance of high-resolution music isn't always easy when high-res isn't easy to find where you are, especially if you're in Australia.
But if you love audio, there's a good chance you've heard of brands like Devialet and including Devialet, and the sort of waves they make in that space.
It's not a brand that is entirely popular or incredibly well known, and it doesn't have a whole heap of products that most people will recognise, but over the years, the French audio experts have been teaming up with other companies to gets its understanding of sound in more gadgets, and to gets its name out, as well.
Recently, we've seen Devialet work with Belkin on a unique style of speaker, and this week, there's another company collaborating with the makers of the Phantom.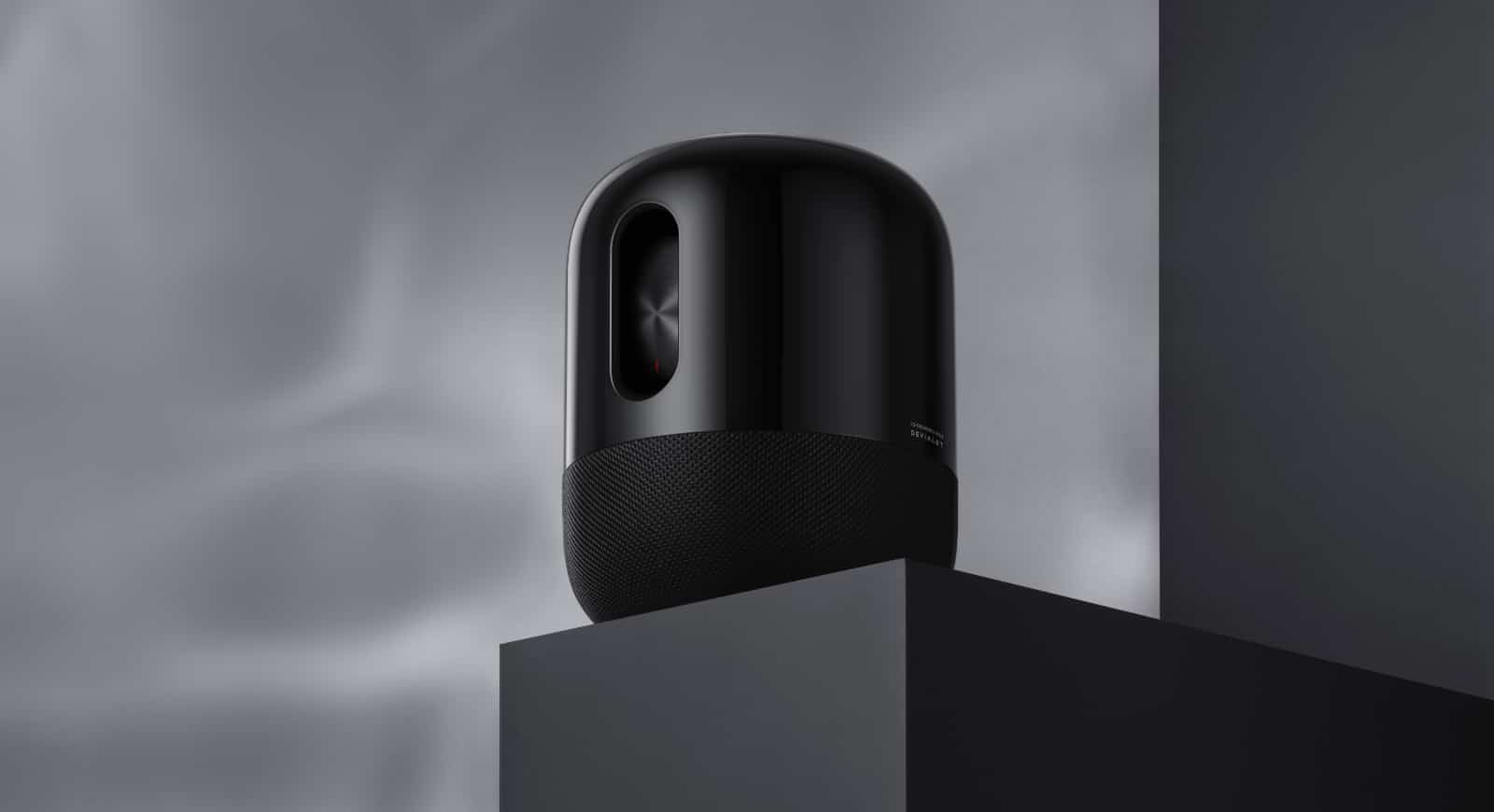 Huawei has chimed in as that company with a product built for sound that it calls the "Sound". Apt name given what it's built to deliver, with the result being a pudgy cylinder of sound not unlike the Apple HomePod or the Amazon Echo Studio, but with Huawei working with Devialet to make it that much more interesting than just another speaker.
For the Sound, Huawei is paring a four inch 40 watt woofer and three full-range 5W speakers, flanked on each side by two passive radiators to keep vibrations in check. It's a design you might have seen before — Devialet calls it "push-push", but we're pretty sure Bose used a configuration like it with the Music Monitor speakers several years ago, too, with the aim being keeping distortion and reverberation low.
This is matched with with Devialet's Speaker Active Matching technology, a patented approach that processes a signal to match a speaker using a microphone, effectively tuning the speaker in real time. Shortened to "SAM", it's basically Devialet's approach to real-time tuning, something you can find on the Apple HomePod, as well as select speakers from other brands which may use a similar mic-enabled approach.
It joins Devialet's "Space" technology, which basically uses an algorithm to create a larger sound for a space, delivering a surround sound stage from one speaker.
Connecting to the speaker happens over Bluetooth with LDAC supported, which means higher resolution files should be something that works here, complete with 24-bit 96kHz support, though there's also WiFi, NFC, and a 3.5mm auxiliary jack for old school wired control. The top of the speaker is where the controls are, with volume and function controls, plus a quick mute.
Huawei has confirmed to Pickr that the speaker doesn't include assistant, with the focus on the Huawei Sound being a HiFi speaker, meaning neither Google's Assistant or Amazon Alexa will work simply by talking to the product.
We do have a price, though, with the Huawei Sound arriving in Australia for $329 locally. We're told it will hit Australian stores now, appearing online and at Huawei's specific experience stores, plus at Mobileciti shortly.