Quick review
Sennheiser IE 200
The good
Detailed
Great choice of tips including foam
Braided cable is always nice
MMCX cable means you can change the cable out
Compact
The not-so-good
Need to be pushed pretty much inside to get the bass, otherwise they can be bright
No microphone
No intra-aural flanged eartips
A detailed experience in sound often comes in headphones not always sized for maximum portability, but the truly compact Sennheiser IE 200 show that detail can be tiny, too.
Design and features
Built to hang over the ear with a hook you can mould, the Sennheiser IE 200 earphones will give off the impression that you're a professional, and that's kind of the idea.
The earphones are minimalist for sure, using a simple in-ear design connected to an MMCX cable you can detach, and arrive with a long enough cable and a 3.5mm jack ideal for either a dedicated media player, phone with a headphone DAC dongle, or something larger like a computer. Dealer's choice, really.
You'll get a combination of small, medium, and large tips in the box, with silicone and memory foam options, and there are essentially two positions for these to land on the earphones themselves, which Sennheiser helps determine how much bass you'll hear.
Otherwise, these earphones are essentially intra-aural canal phones with a 7mm driver on each side and a closed sound. They come in a little pouch that's very pocketable, too.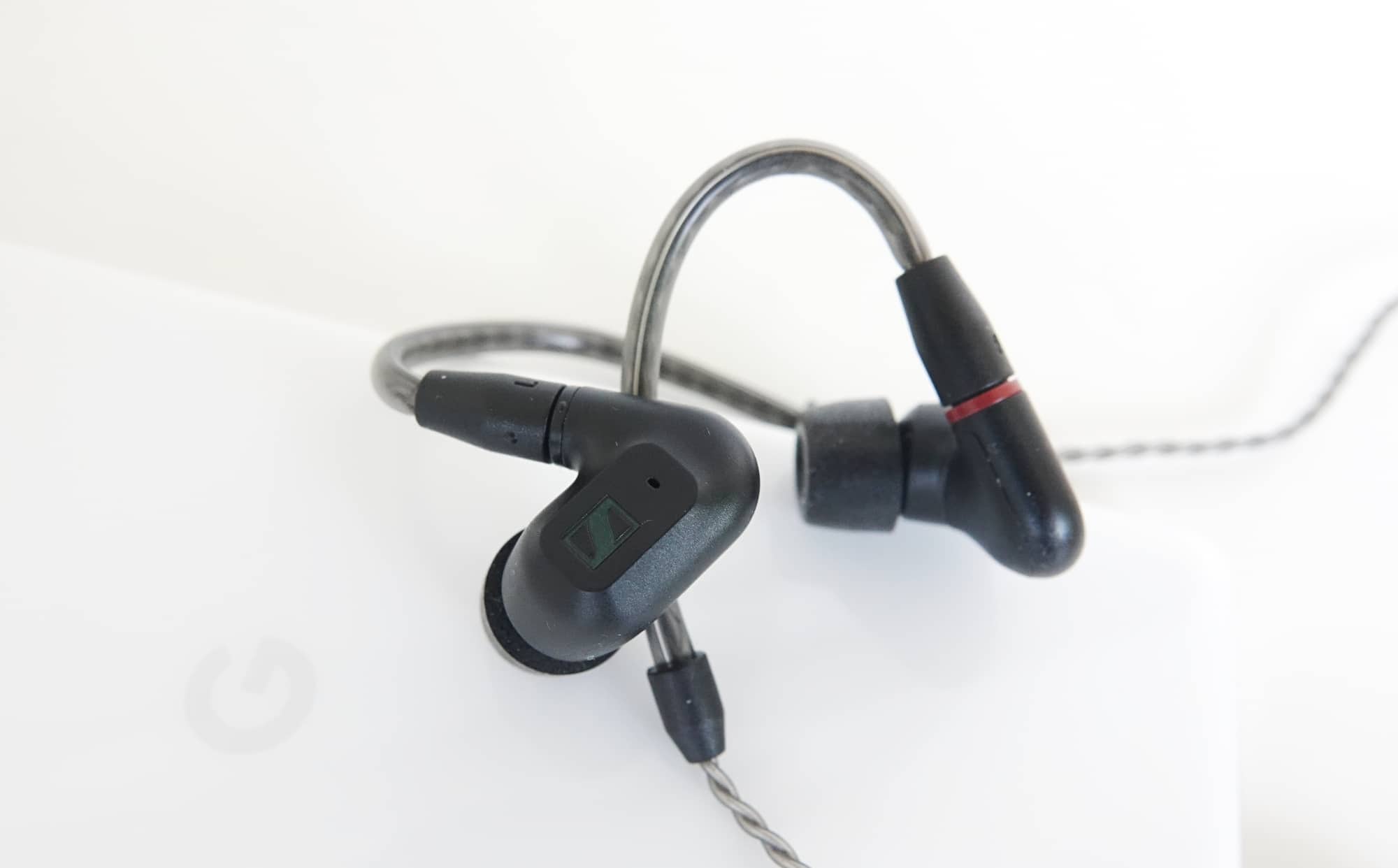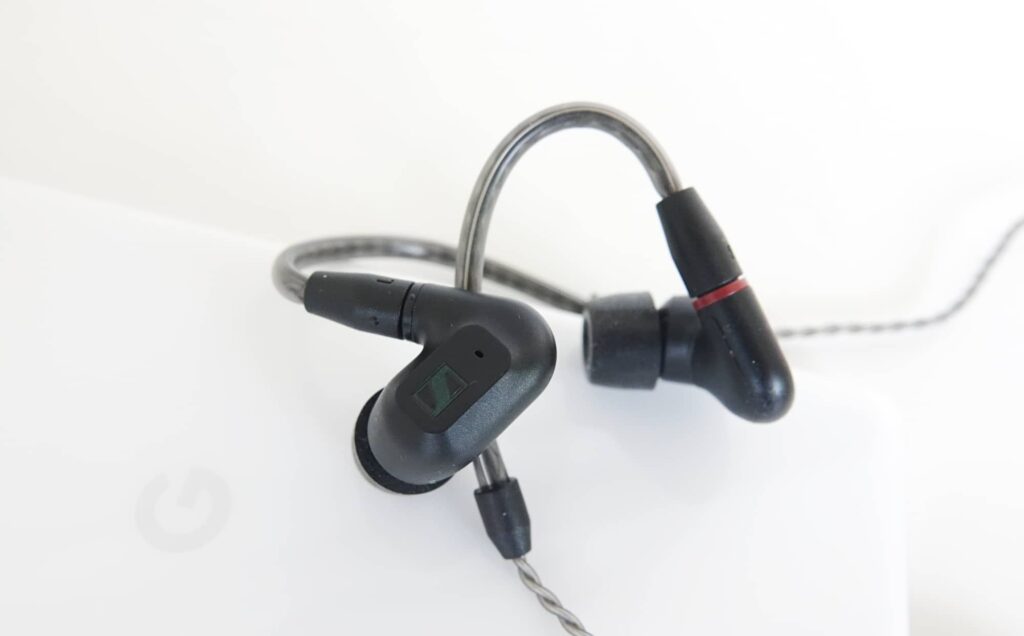 In-use
This in-ear styled design makes the Sennheiser IE 200 more like a proper pair of intra-aural earphones, a style not everyone has really encountered, and they demand to be inserted like one.
Basically, you need to jam them in, and let that choice of tip make a difference.
Fortunately, you get a few of those, with both silicone and foam tips found in the box in a nice little pouch.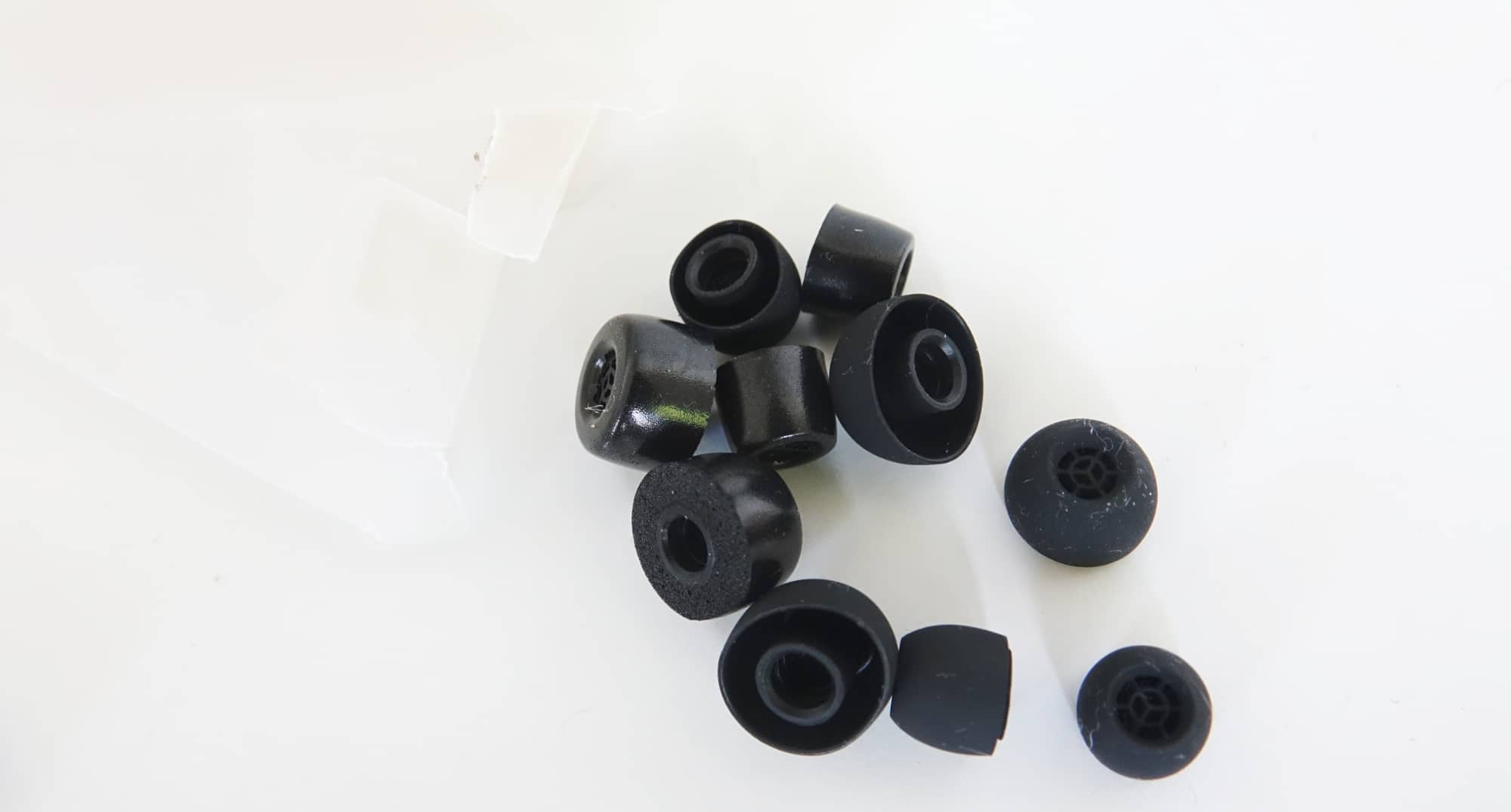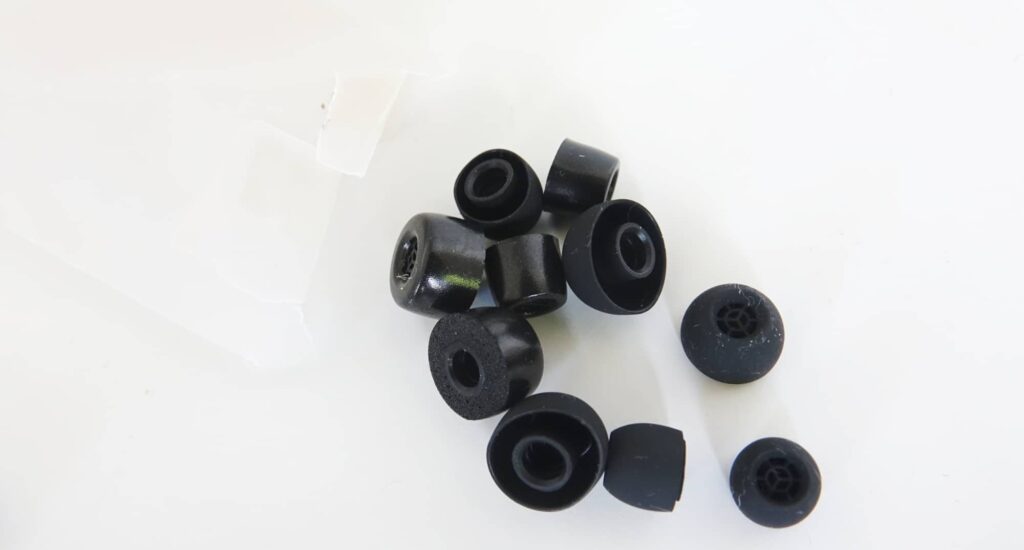 Unfortunately, neither makes the jam-it-in fit any easier, and makes us wonder why Sennheiser didn't see fit to include a flanged design, such as a bi-flange or tri-flange tips to hold on and provide more isolation. It's the sort of thing you might expect with any other IEM out there, and yet is missing in action here.
So jam it in is what we need to do. I guess we're jamming it in. Nudge us if we look silly.
Performance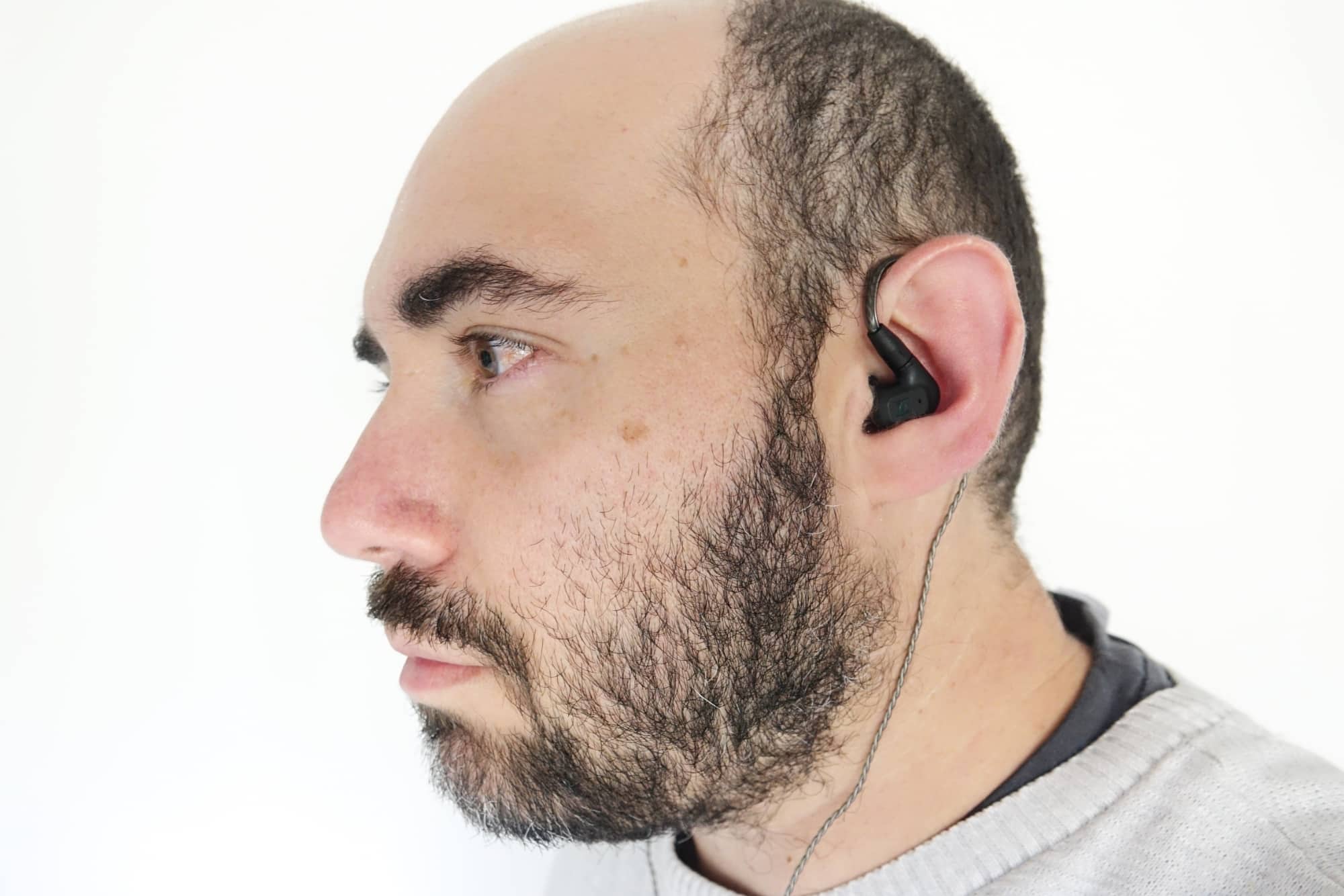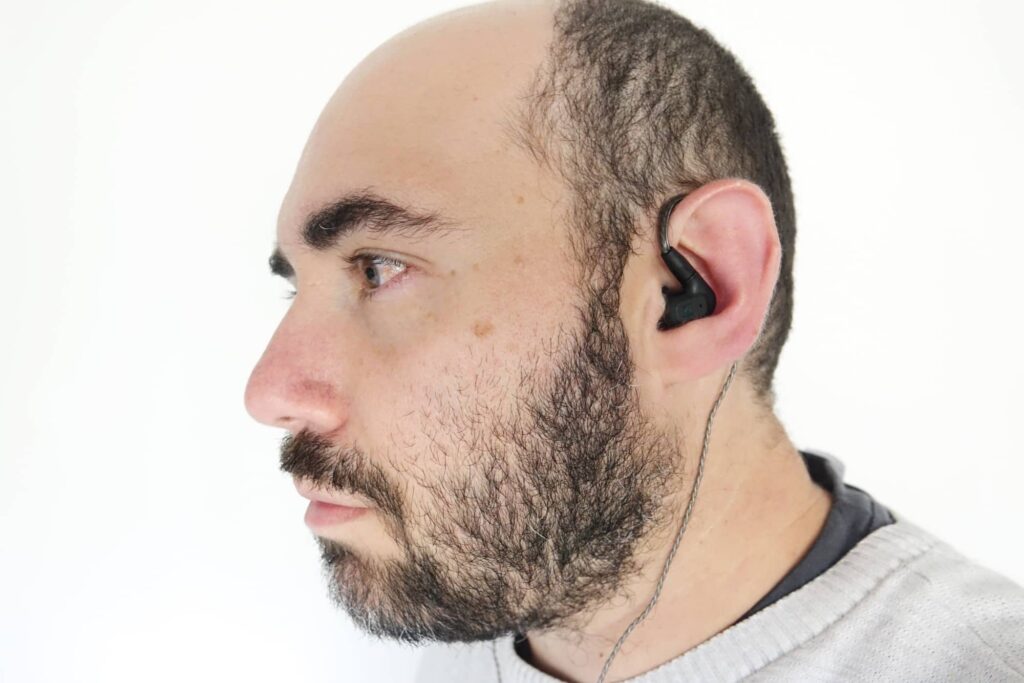 We don't look that silly, but frankly, these aren't the silliest earphones out there at all. Not by a long shot.
Once they're in, the Sennheiser IE 200 are fairly compact, as each side blocks a reasonable amount of your ear holes and delivers sound.
Testing with the Pickr Sound Test, we found the Sennheiser in-ears to be brighter than expected and not quite the same as another pair of Senny monitors, the HD 25, which have become one of our main benchmarks since our review.
Take the sound in electronic, which delivers on highs, mids, and lows, but you really need to push them in to get the punch. The drop in Tycho's "Glider" is there without forcing them into our canals, but it's nowhere near as pronounced, and until you push them in, that earthiness grunt you're looking for is conspicuously absent.
It's a similar vibe in pop and R&B. With tunes from Carly Rae Jepsen and Ariana Grande, there's a solid sound but the heft of the punch isn't felt until the earphones are thrust all the way in, sometimes a little uncomfortably.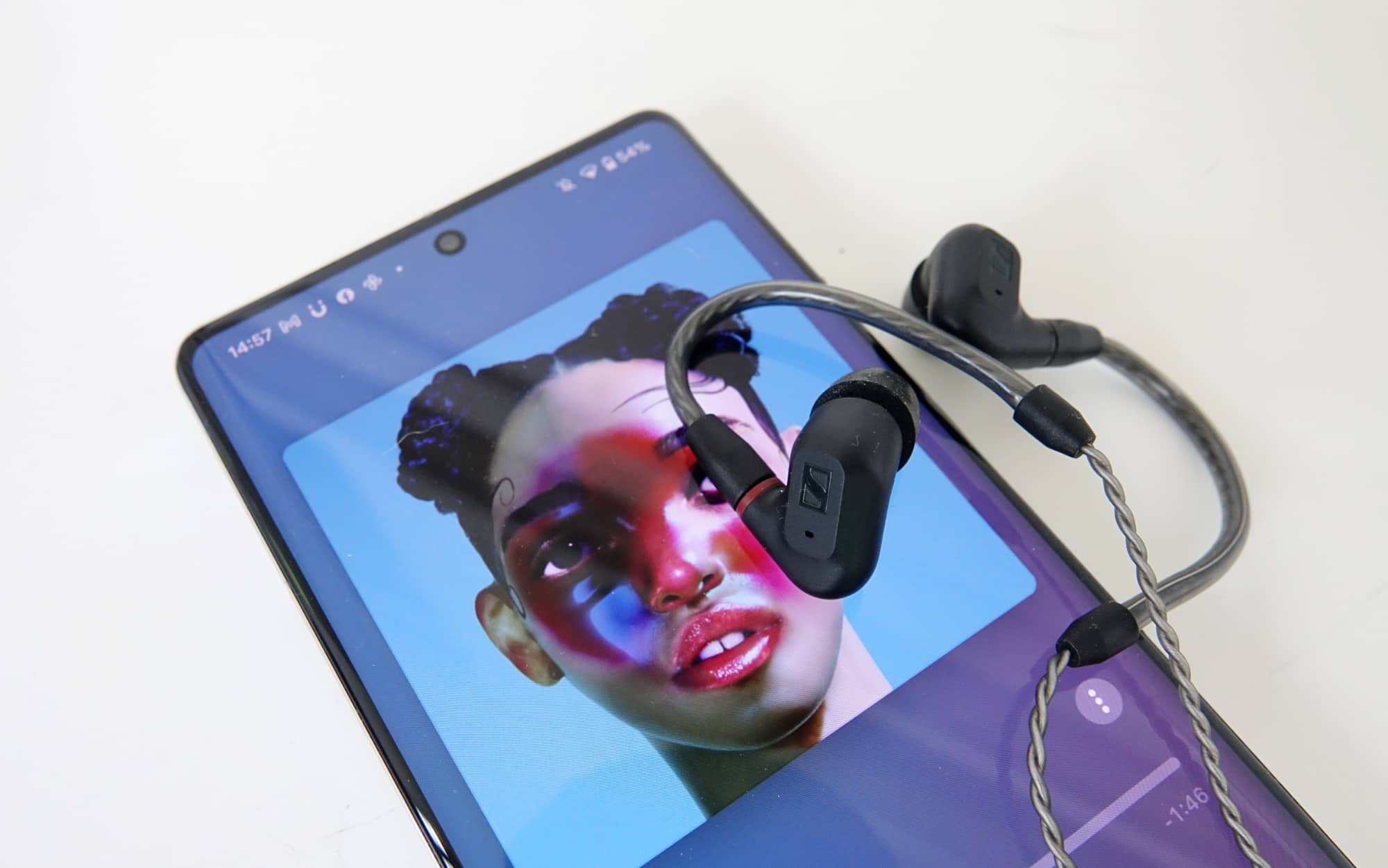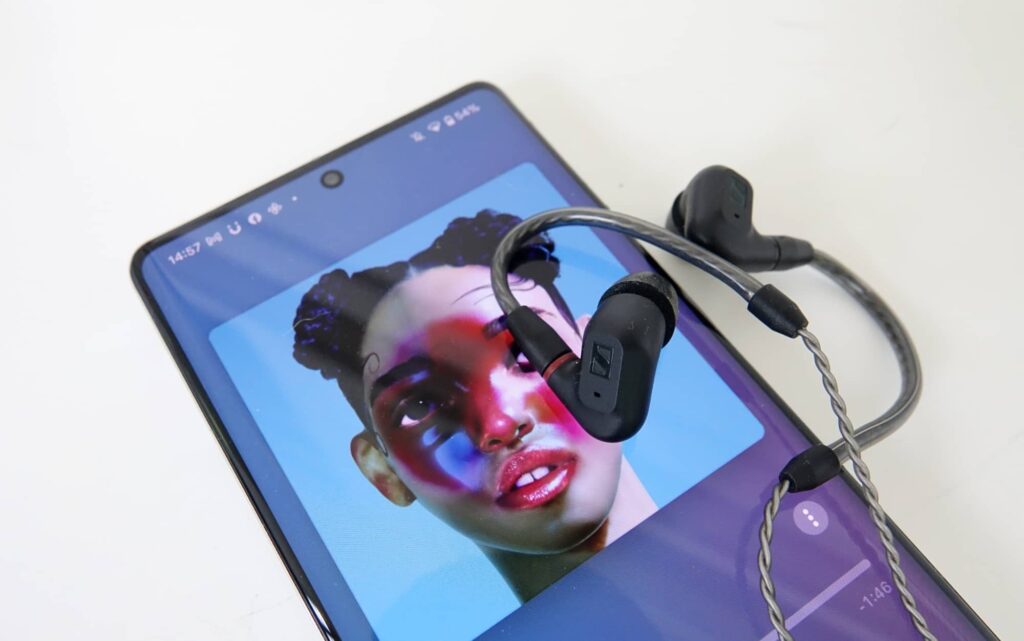 In fact, no matter what we played — soul, hip-hop, rock, and so on — if there was an emphasised push to be heard, you needed to do the same thing with the IE 200s to make that dent. Even using the THX Onyx DAC to drive things, we didn't see the bass we expected.
Sennheiser's design suggests you have two positions for the low-end delivery, which can determine how much you hear, but even at their lowest, we didn't feel the bass was staggeringly different.
Rather, we found we needed to push them in to feel the bass, otherwise these earphones will be a touch brighter than expected.
That's not a bad thing, mind you, and in certain types of music, it can also be preferable.
When listening to the jazz of Dave Brubeck and some delicate classical, the lack of an over-emphasised bass means you're getting a detailed sound that's still quite enjoyable.
We still feel these could have a little more tuning applied to those lows, though. While these are close to being balanced, the bottom end feels restrained unless you like the earphones hugging your ear canal from the inside out.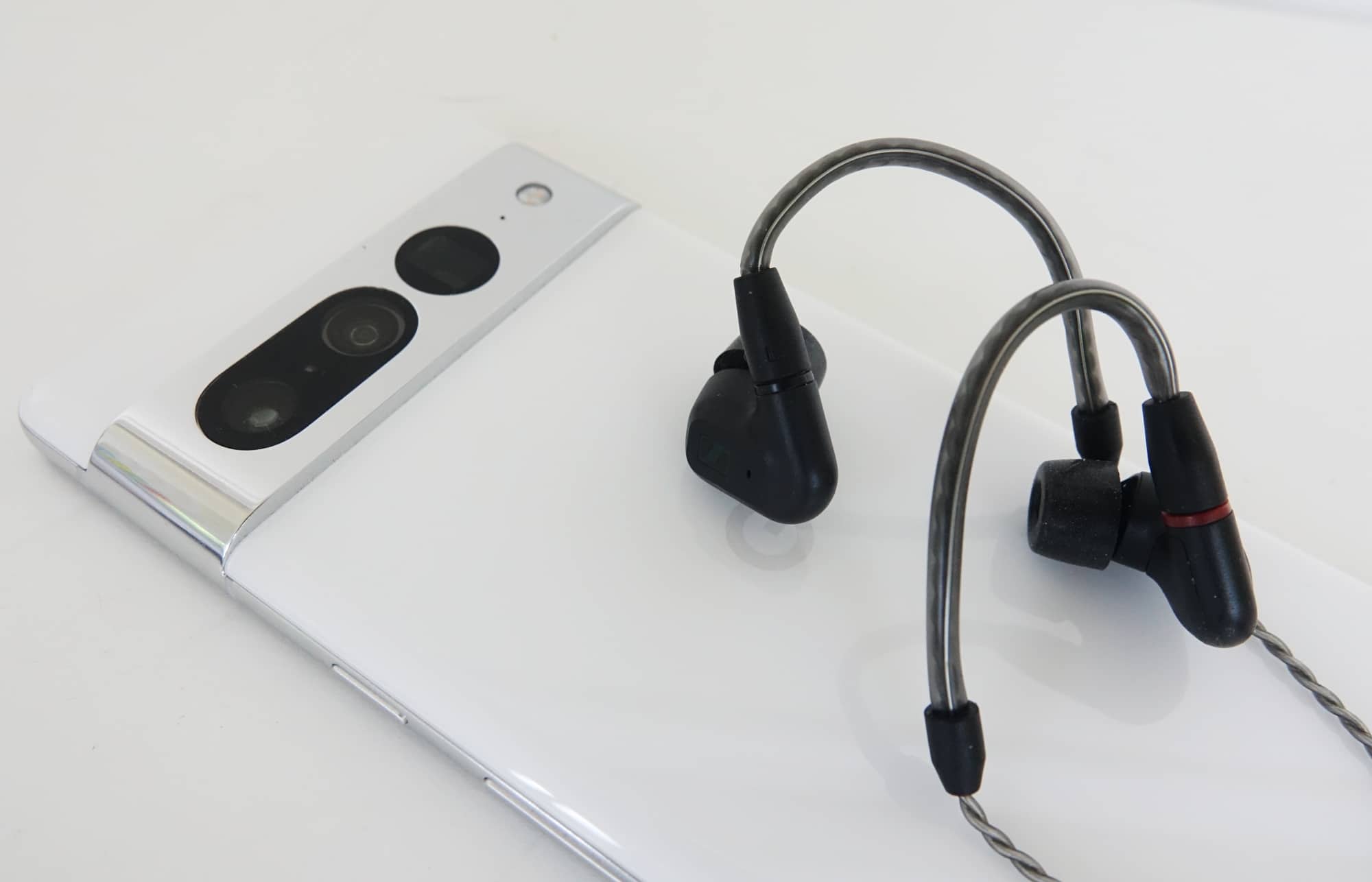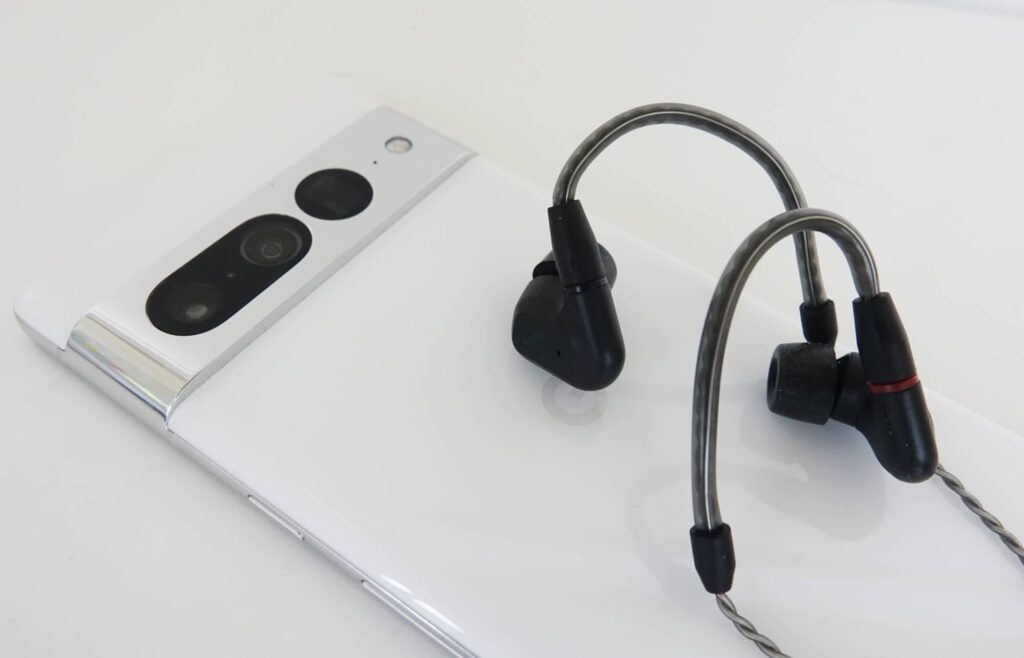 Value
There's also the matter of the price, and at $239.95 in Australia, we're not sure Sennheiser has hit value, especially when compared with the HD 25.
By comparison, the HD 25s cost $349, but can be found for a good hundred less at street price, and sound a whole lot better, offering more balance overall.
The Sennheiser IE 200s don't stray too far from their $239 price locally, and really only offer one benefit: size. They don't sound anywhere near as good, and lack the microphone just like their HD 25 sibling, but they are far, far more portable.
You can slip these in your pocket and just get a move on with your life.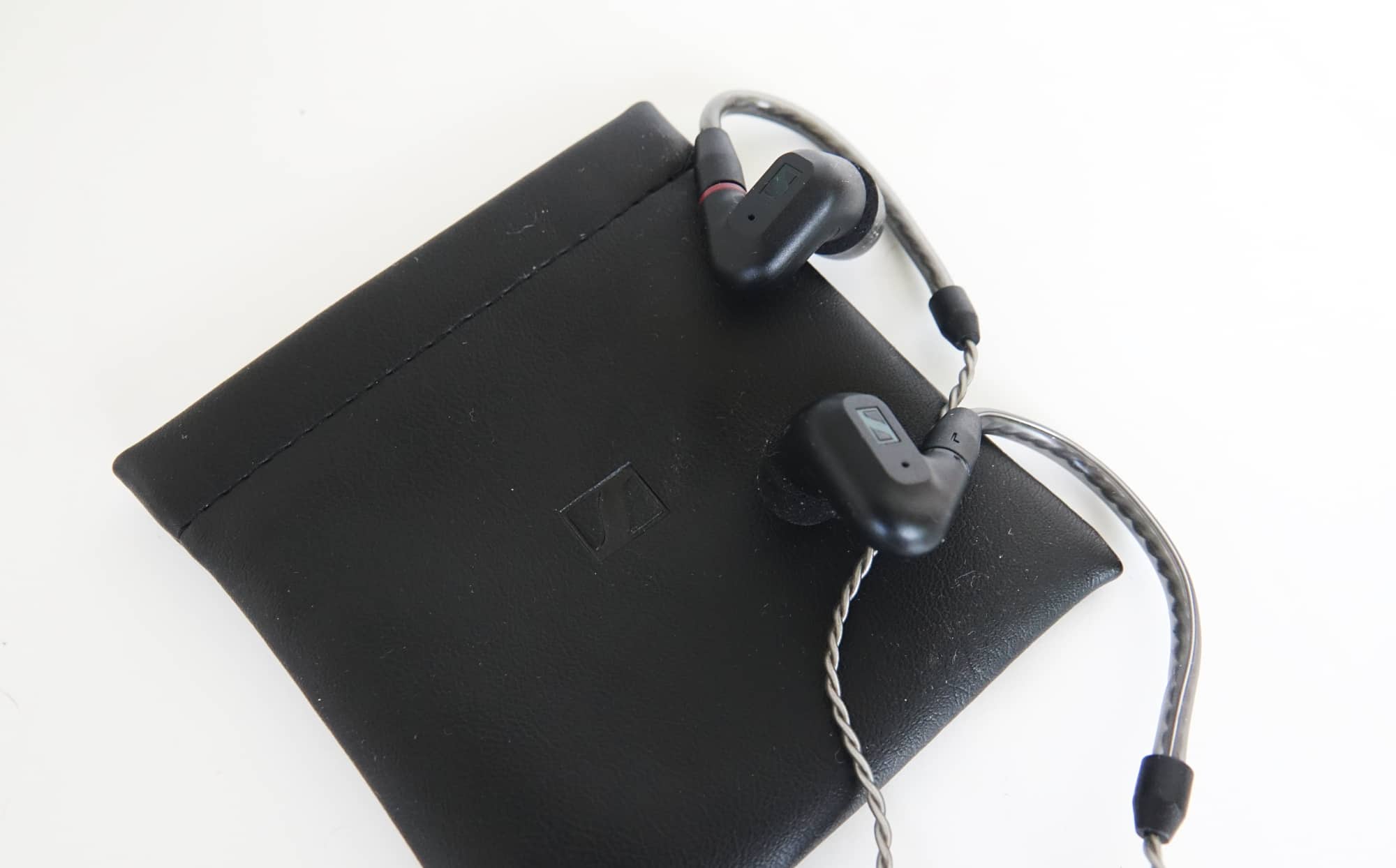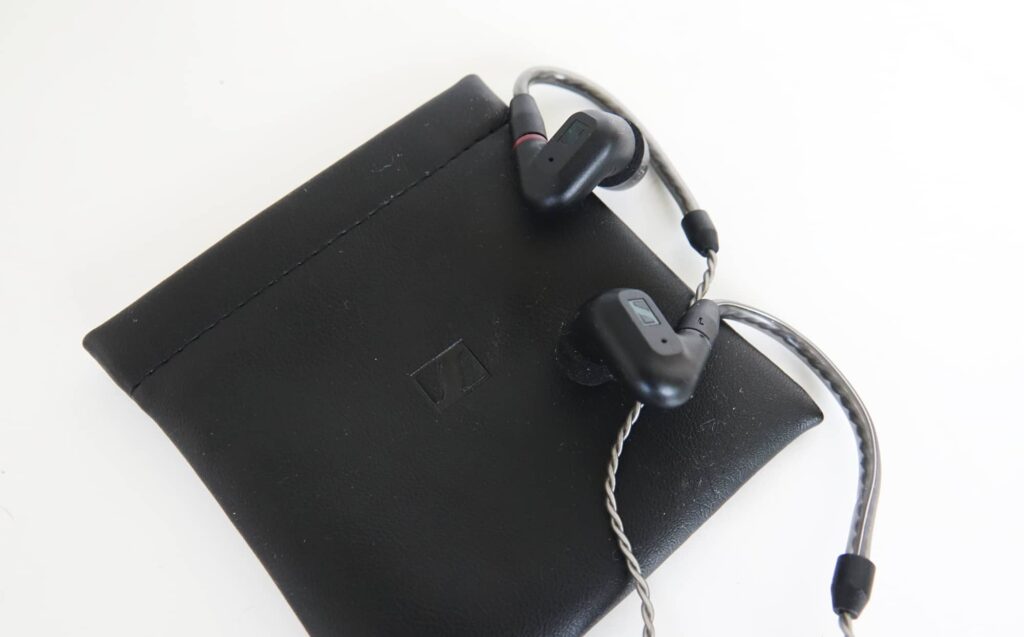 What needs work?
That price tag certainly makes the IE 200 just that harder to justify, and not helping it is the absence of a microphone.
It just beggars belief that in this day and age with phones being the primary use case that Sennheiser would skip out on the mic, especially on a wired pair of earphones.
We get it, mind you, kinda sorta anyway.
The Sennheiser IE 200 are in-ear monitors meant for sound, and that means smartphone usage takes a bit of a back seat. It makes more sense with the mic-less HD 25, which are also made for sound and sound mixing, such as with DJs, but the compact nature of the IE 200 also makes this argument less convincing.
Sennheiser should have included a microphone in these earphones. It would have just helped things. There should also be either a Type C and/or Lightning converter in the box, you know, because people have phones, tablets, and computers to use these things with.
The inclusion of MMCX connectors means you can, of course, just detach the earpieces from the cable and find a cable that does have a microphone, or even opt for one of the few Bluetooth MMCX cables if need be. But we still think Sennheiser should have included that mic in the first place. It just makes so much sense.
We'd also love to see something made to emphasise that need to push the earpieces in, such as a bi-flange or tri-flange earphone tip.
To Sennheiser's credit, you get a combination of foam and silicone tips that is much more generous than most earphone makers out there. But given how much you need to push these in, we reckon a more professional bi- or tri- tip would have made sense for inclusion, as well. It's the sort of thing we'd expect in a pair from Shure or Etymotic, and it should be here, too.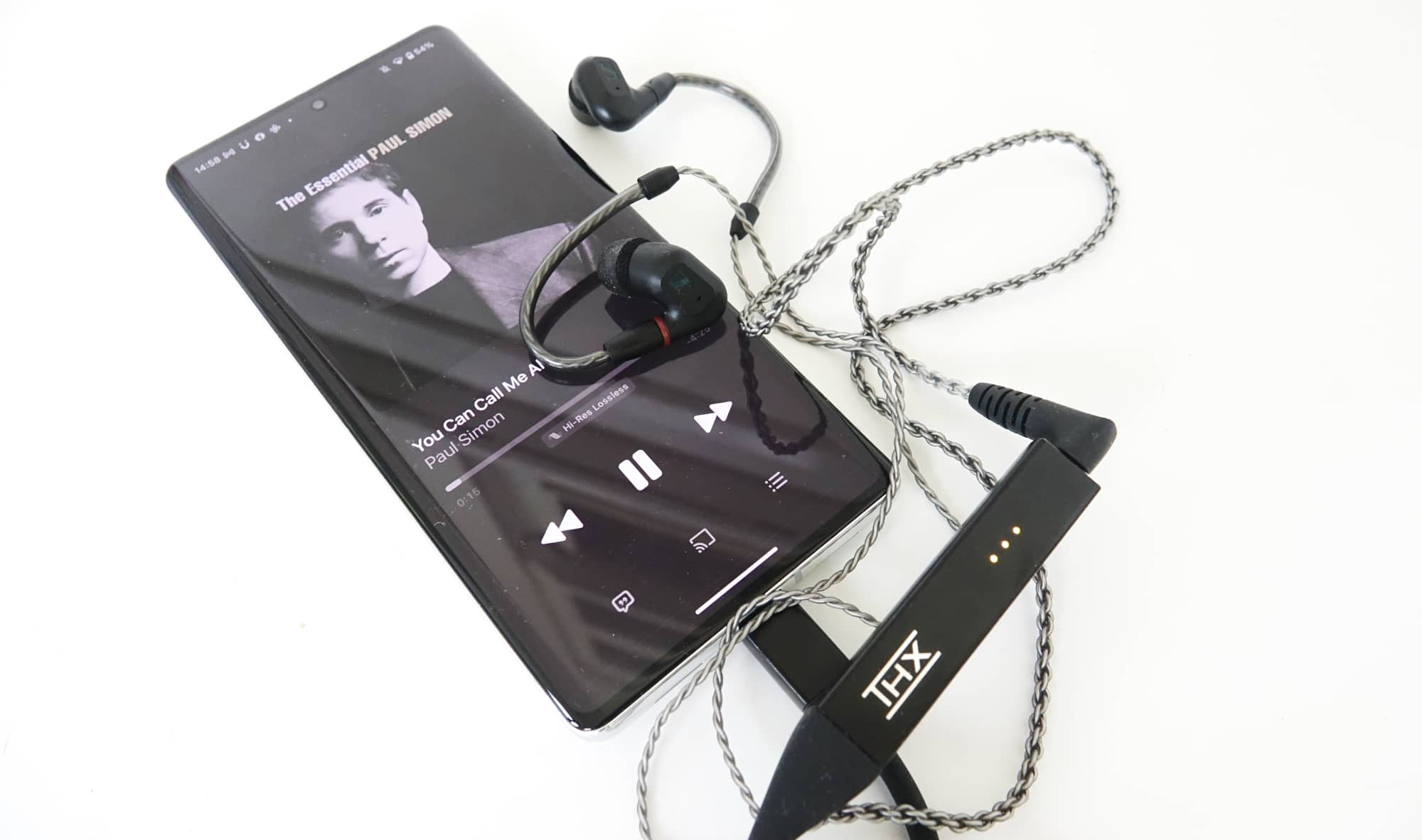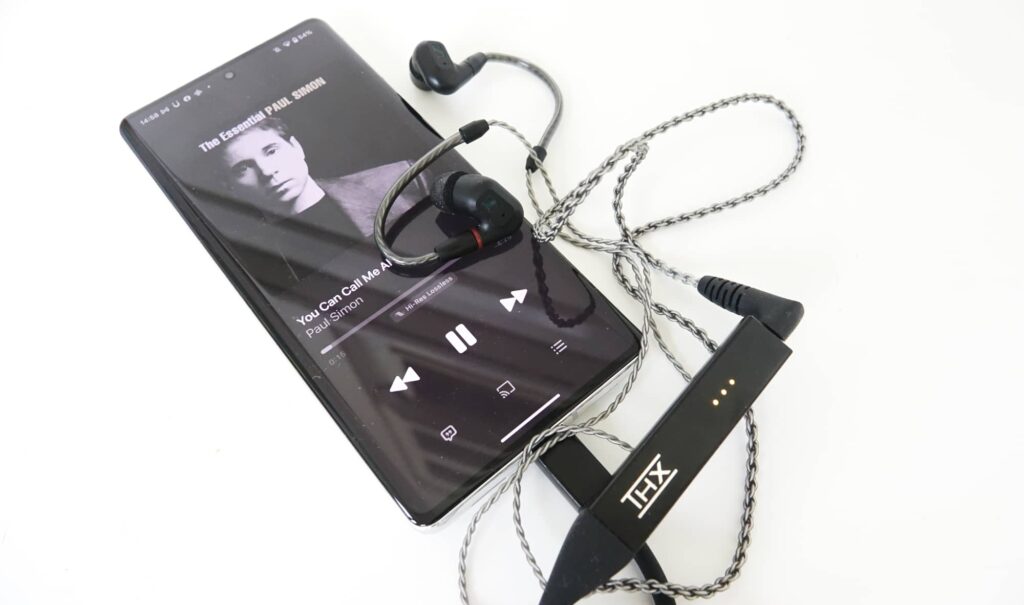 Final thoughts (TLDR)
If size is one of your complaints when looking for a pair of detailed headphones, the Sennheiser IE 200 presents an option where size is no problem whatsoever.
Built to be diminutive, the Sennheiser IE 200 are an attempt at an undersized audiophile option with detail to go. And they get somewhat there. The design is simple, the cable convenient with its detachable design, and the choice of tips is a handy inclusion, even though Sennheiser could clearly do more.
If you don't mind your sound a little brighter and less boomy, the Sennheiser IE 200 delivers in a small size. You'll want to bring your own adaptors, though, because that's one area Sennheiser hasn't quite considered.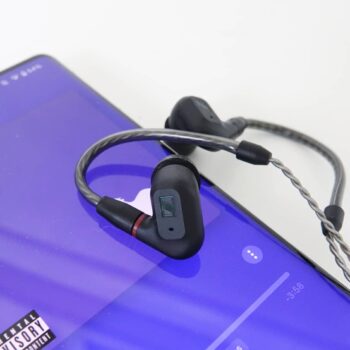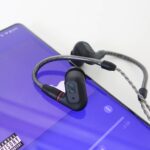 Sennheiser IE 200
The good
Detailed
Great choice of tips including foam
Braided cable is always nice
MMCX cable means you can change the cable out
Compact
The not-so-good
Need to be pushed pretty much inside to get the bass, otherwise they can be bright
No microphone
No intra-aural flanged eartips