Quick review
Nikon Z30
The good
Surprisingly compact
Solid images
Excellent controls
Vari-angle touchscreen means selfies are supported!
Supports WiFi via app
Charges over Type C USB (and can be perpetually powered that way)
Great value
The not-so-good
Lacks a viewfinder
Needs an onboard flash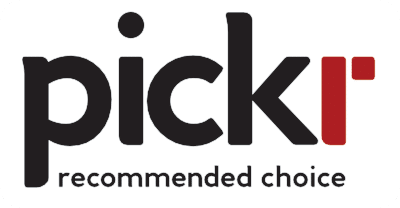 Cameras have more to fight for than ever, especially as phones take their share of buyers. But compact and capable, the Nikon Z30 extends your capabilities with something cool.
A good twenty years ago, I fell in love with a camera. Before the age of mirrorless cameras and just as digital SLR cameras were becoming a thing, camera companies were pumping out compact powerhouses known by those in the industry among terms such as "advanced compacts", an area that grew into the "super zooms" of today, packing in lots of camera tech into a small space.
With digital interchangeable lens cameras gradually rolling out, the advanced compacts offers a lot of tech in a small package, handy for people who just wanted a brilliant little walk-around camera without the excess weight and size.
There were many, but one truly stood out for this young photographer: the Nikon Coolpix 5700. Hand-friendly and easy to grip, it was a camera that truly delivered, showing how versatile a camera could be.
Over twenty years later, Nikon is back with something similar, yet with the tech inside that the Coolpix 5700 could never have offered. Is the Nikon Z30 the ultimate compact body?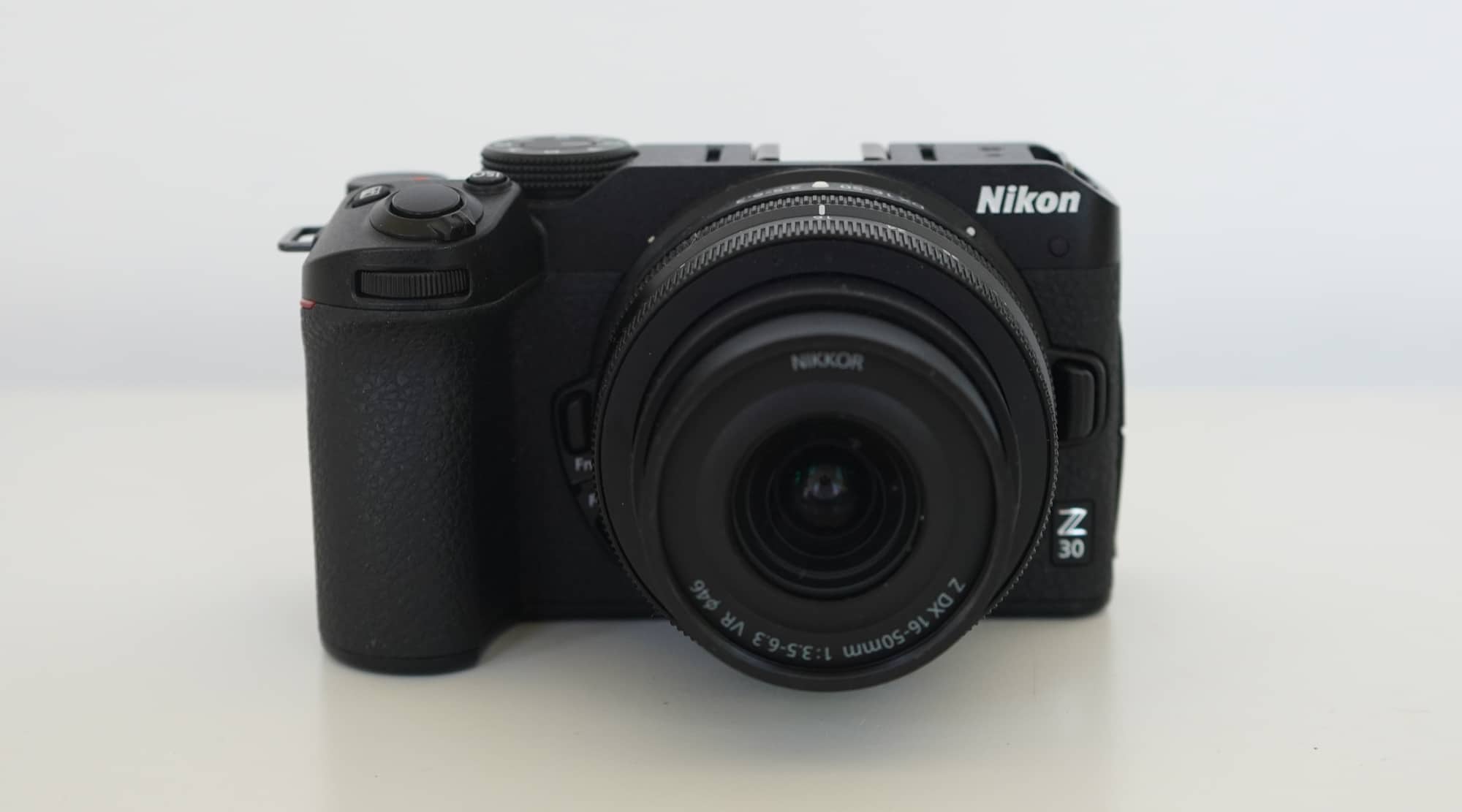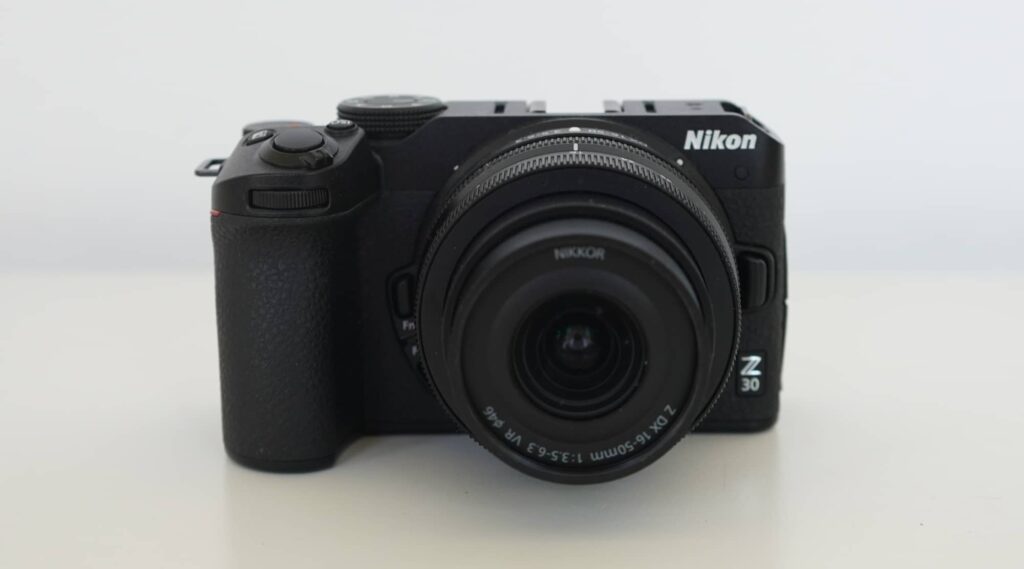 Design and features
Built to be small, the Z30 jumps over the typical full-frame sensor we've seen Nikon launch on its mirrorless "Z" cameras with, instead opting for something we've seen before on its manual-inspired Z Fc camera: an APS-C sensor.
A slightly smaller sensor, an APS-C sensor uses the same 3:2 aspect ratio, but crops the size down to roughly one half of the full-frame 3:2 35mm sensor. You'll get a bigger and more capable sensor on a full-frame camera, while the APS-C (or "DX" as Nikon calls it) sensor crops it down, giving you a compact take on the big format without getting as small as say Micro Four Thirds.
Smaller sensors mean you'll be shooting in the centre of lenses, effectively multiplying any lens focal length by 1.5X, but that should still offer a reasonable amount to work with, as it has in the past. In a former life, this photographer-turned-writer relied on APS-C sensors in his cameras, regularly using the Nikon D70, D300, and other DX lenses before jumping to a more regularly used full-frame Sony. He's now platform agnostic in general, and can tell you each camera technology has its benefits.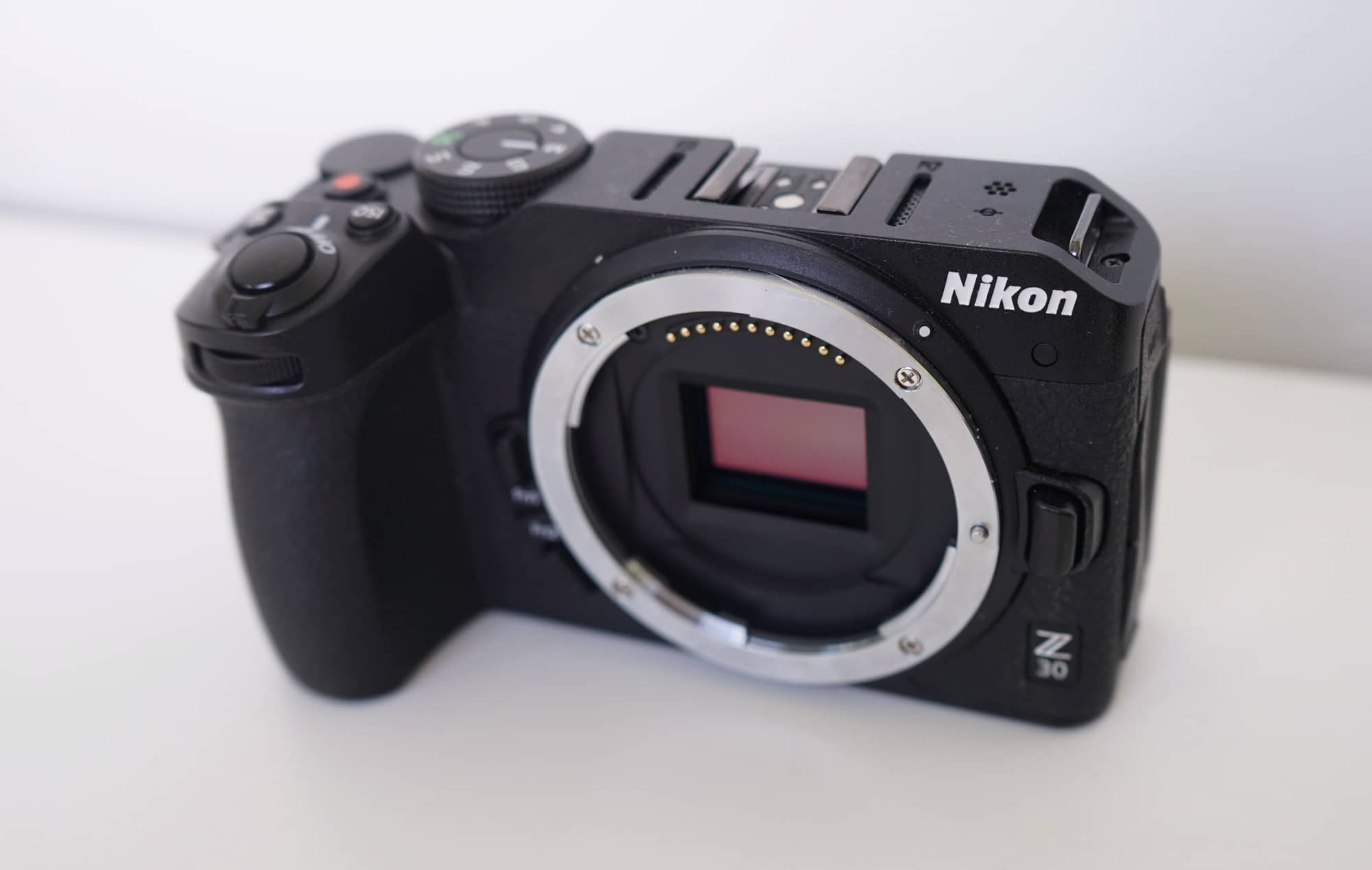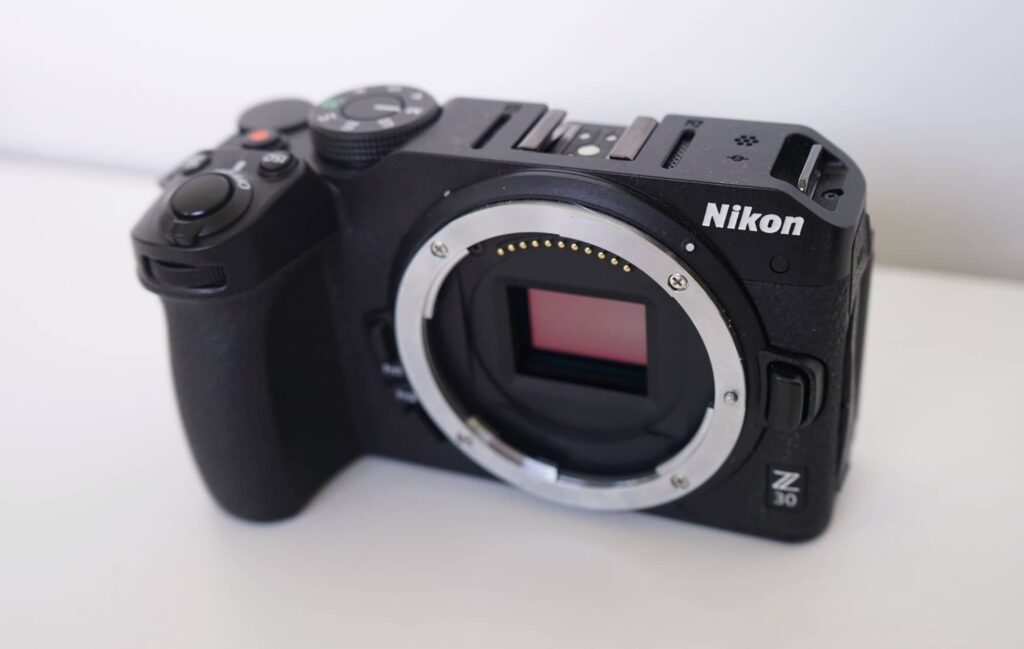 In the case of the smaller APS-C sensor, it's clearly size: Nikon's use of a 20.9 megapixel APS-C sensor in the Z30 has allowed the camera to get mighty small and downright compact, weighing slightly over 400 grams with the battery before you add the lens. That is remarkably small, and without sacrificing a lot of features.
You'll find support JPEG and RAW (NEF), both 4K and 1080p video, and a fair amount of other useful features photographers and videographers alike will be interested in.
In stills, ISO sensitivity ranges from 100 to 51200, but it can be pushed to both 102400 and 204800 if you need the shot and don't mind some noise, a good 209 focus points in a variety of autofocus modes, while the camera itself can capture at a maximum of 11 frames per second thanks to the electronic system. There's no mirrorbox here, and it'll just fire electronically.
Video mode, meanwhile, sees an ISO control of 100 to 25600, with 4K maxing out at 30p with support for both 24p and 25p, while Full HD video can handle 24p to 120p, and a slow-motion 1080p Full HD can handle 30x at both 25p and 30p, while 24p can handle a 5X slow-mo.
There's no flash on the Nikon Z30, but there is a shoe up top for mounting one if need be, flanked on both sides by a stereo microphone system, with video blogging clearly focused on here.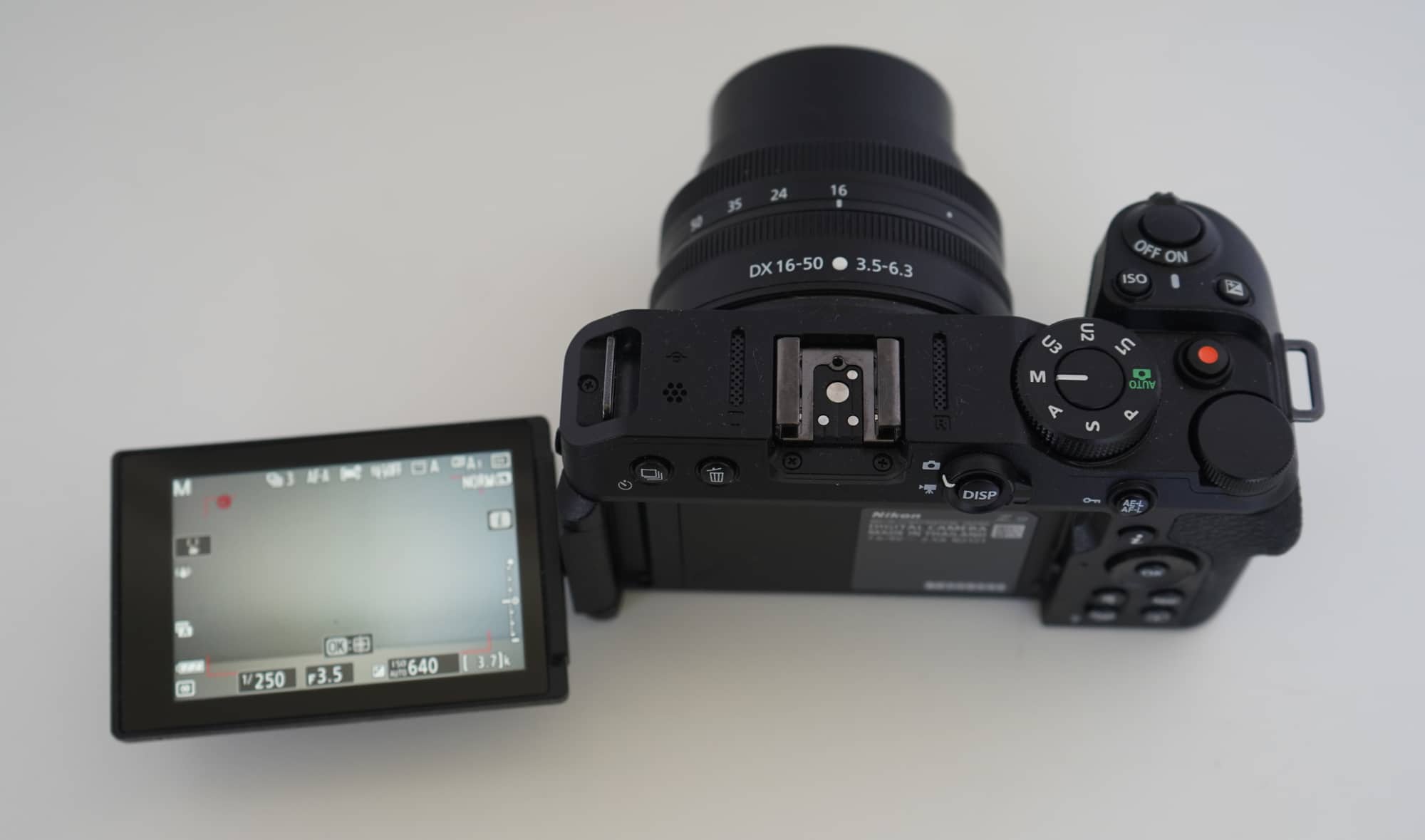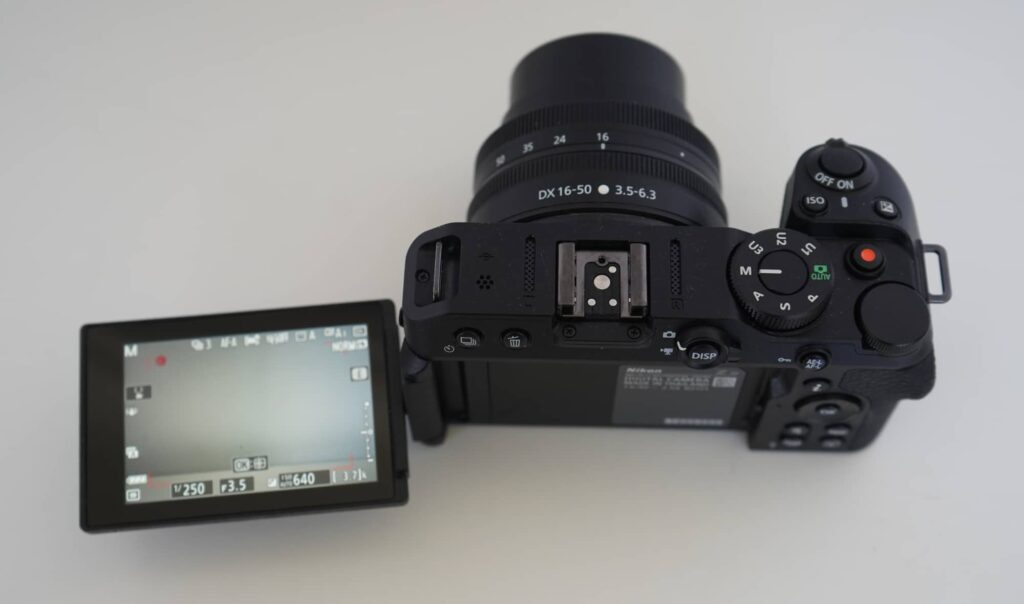 The touchscreen clearly touches on video blogging, with Nikon using a vari-angle screen that can come out at several angles and even be aimed at the photographer for easy selfies. Do that and it'll trigger a self-timer mode, because being able to see what you look like is a handy skill for video and photography alike.
All of this arrives in a body sporting a handful of ports, including a Type C USb connector for data and charging, a small HDMI connector for your TV, and a 3.5mm jack for plugging in microphones should you need to.
WiFi and Bluetooth are also supported, handy for controlling the Nikon Z30 using your phone while also being able to take images off of it.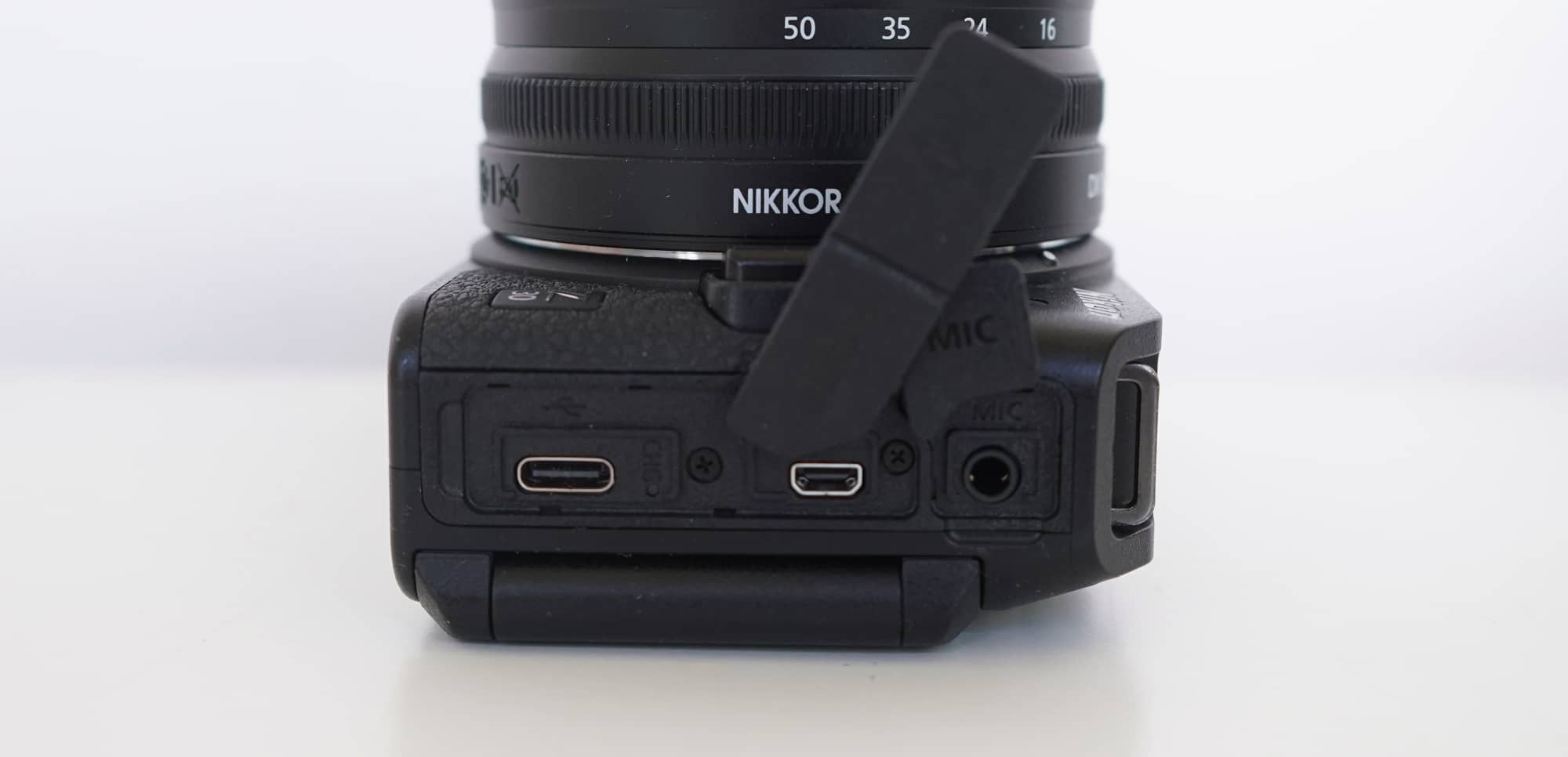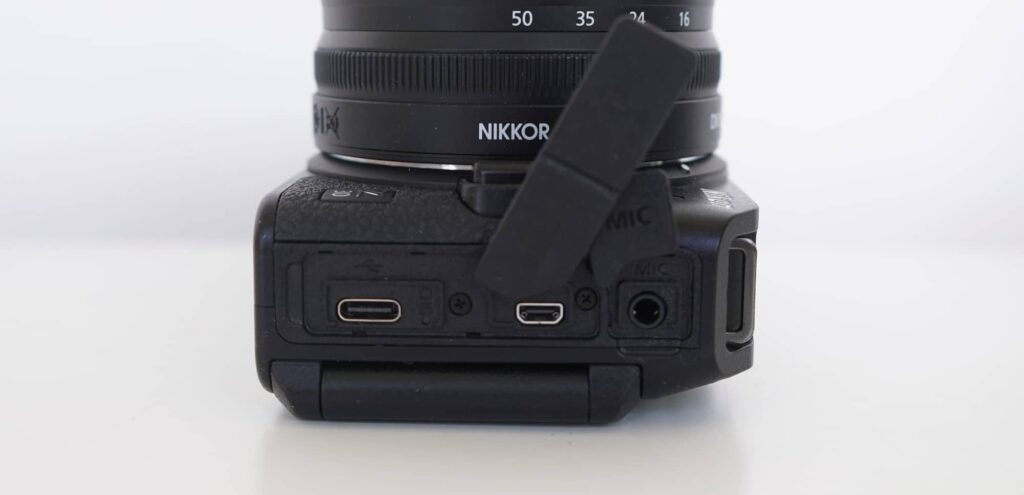 In-use and ergonomics
Hold the Z30 with a proper camera grip, and you'll see Nikon's ergonomics in play well and truly. A right-side grip that's easy to hold with controls both at the front for the forefinger and the back for the thumb, not to mention function keys near the lens that you can get to with your fingers first.
The back is peppered with things for you to push, including a touchscreen that can flip out and more than enough buttons to keep even the old school camera enthusiasts happy. This isn't your basic walk-around camera, and Nikon has made sure of it.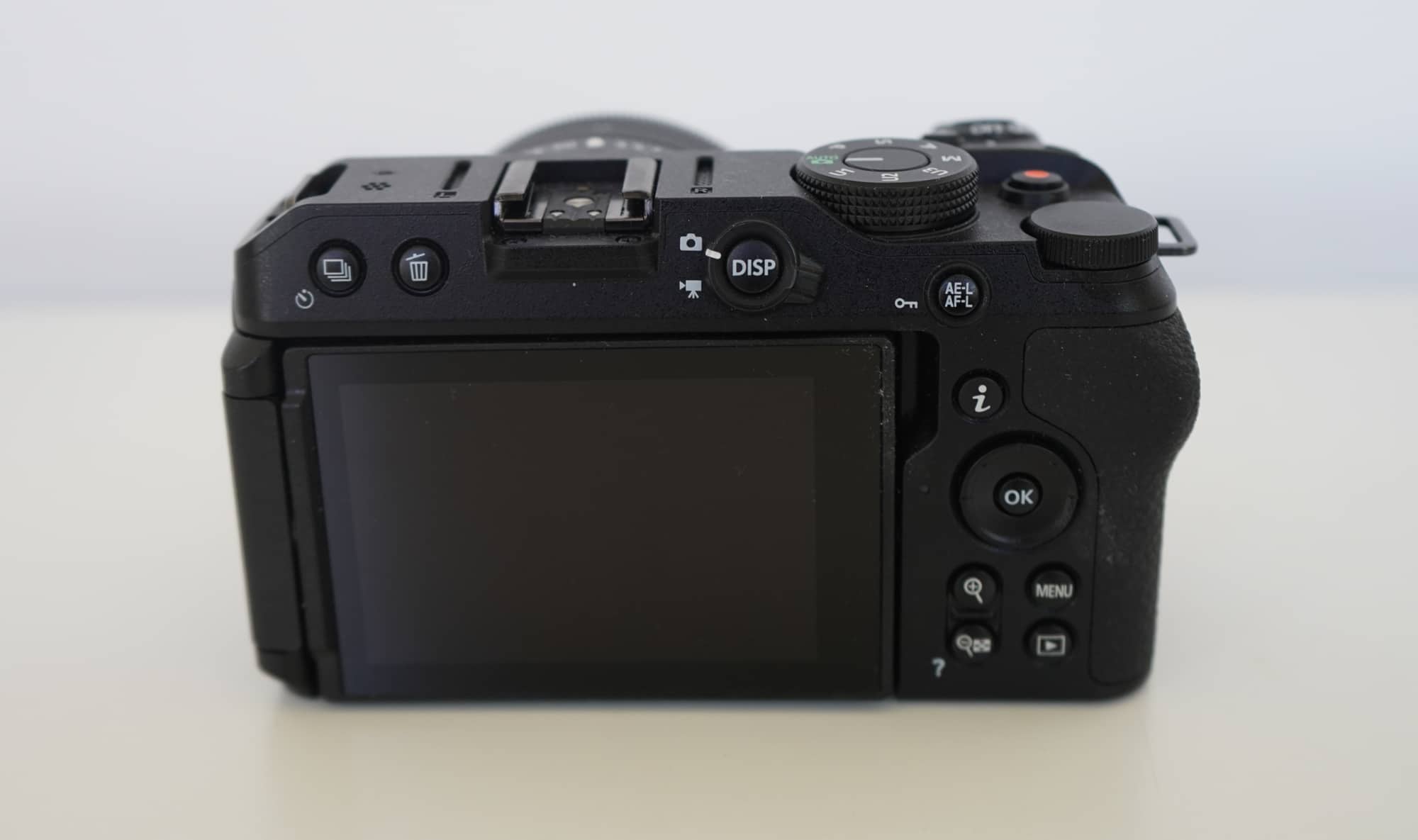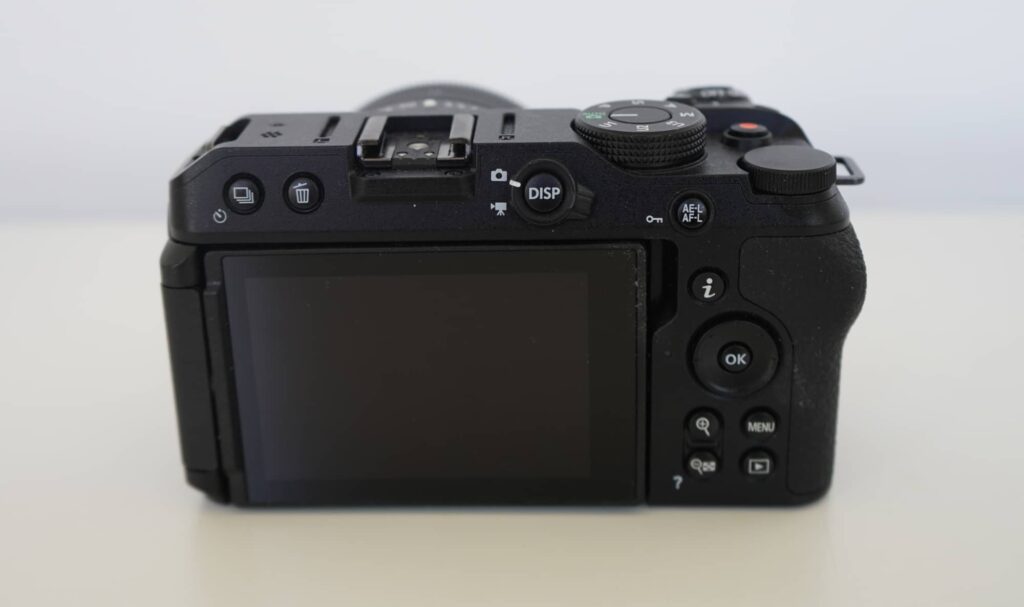 Some of the UX tweaks are handy, too. While you'll find a mode selector in the standard mode dial at the top right, jumping between stills and video is as easy as triggering the back switch surrounding the "display" button, which turns that screen on and off.
No built-in electronic viewfinder will mean it will stay on most times, but that switch is incredibly useful, allowing you to quick jump modes.
By the way: your shutter trigger is clearly under your finger as you grip the compact Z30 body, but just behind it is a record button that's light to the touch and shouldn't add any vibrations when you squeeze.
As Radiohead would say, "everything in its right place". This is a well thought out camera.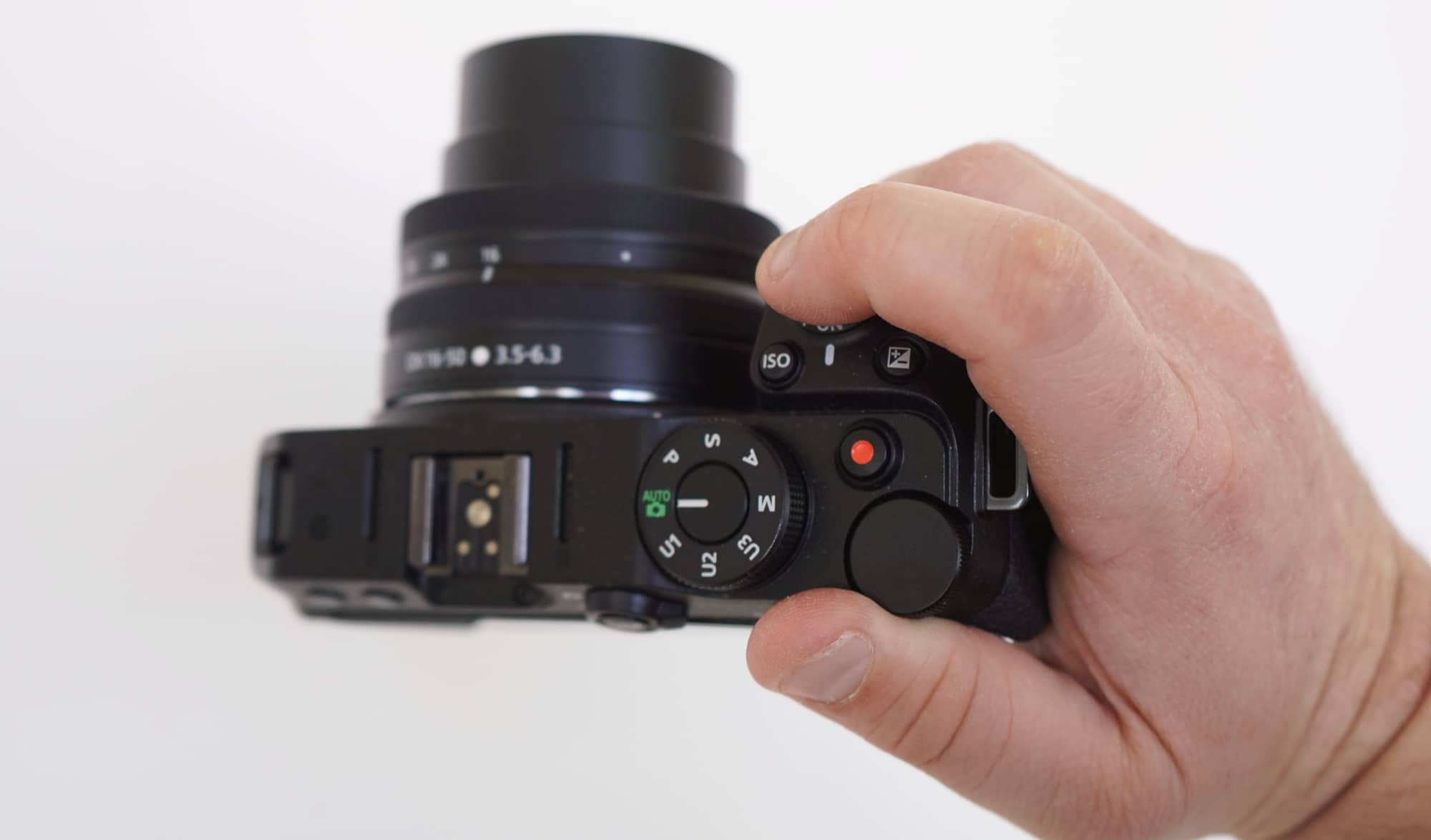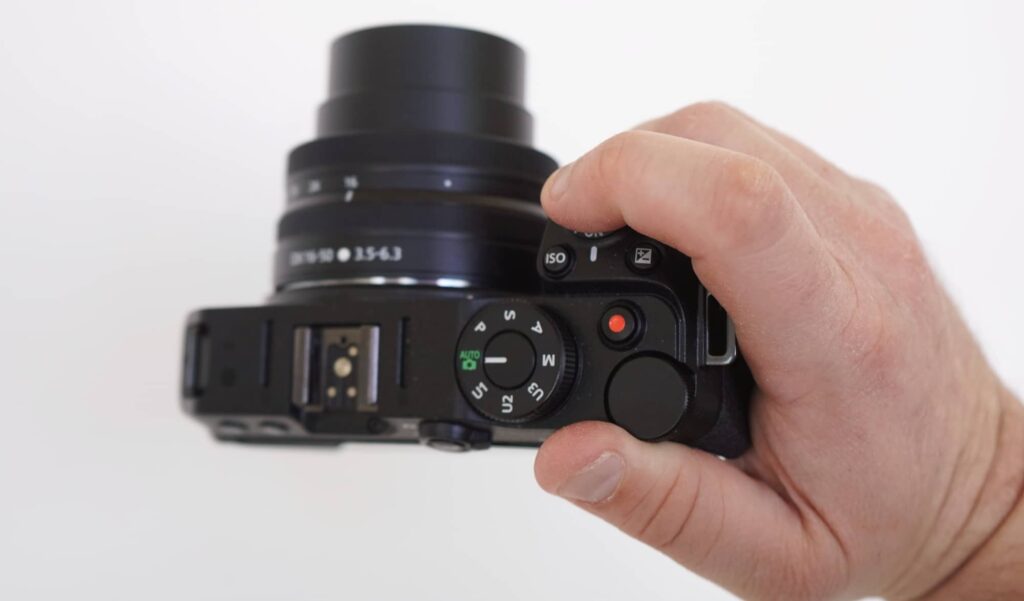 Image performance
Armed with the same sensor as the Nikon Z Fc that we liked earlier, you'll find a good 20.9 megapixels to work with in the Z30 running through a standard ISO range of 100 to 51200, though there's a little more if you need it.
For the most part, we'd keep the camera to daylight with a hint of low light, as the colours and clarity shines.
Testing the Z30 with the Nikkor 16-50 F3.5-5.6, a rather neat little lens that folds up flat when you twist it all the way back, you'll find a reasonable amount of walk around reach, though you may want to dig out a different lens to get even closer or much, much wider. The 16mm maximum focal length should be wide enough for most situations, but given that it's an APS-C sensor, you may find it operates more like a 24mm, making it wide without distortion.
Lens specifics out of the way, we found our time with the Nikon Z30 delivered solid images with nice sharpness and strong colour.
Lower light reveals the need for a slightly better sensor or maybe even a flash, neither of which come equipped on this camera. You can get acceptable low light, and the flip around LCD can help you nab slightly softer portraits thanks in part to the fairly low weight of the camera, which barely feels like anything at around half a kilo (405g with battery and memory card, so add your lens for the weight).
Capturing images is only one part of what makes the Z30 interesting, though, because video is a bit deal here.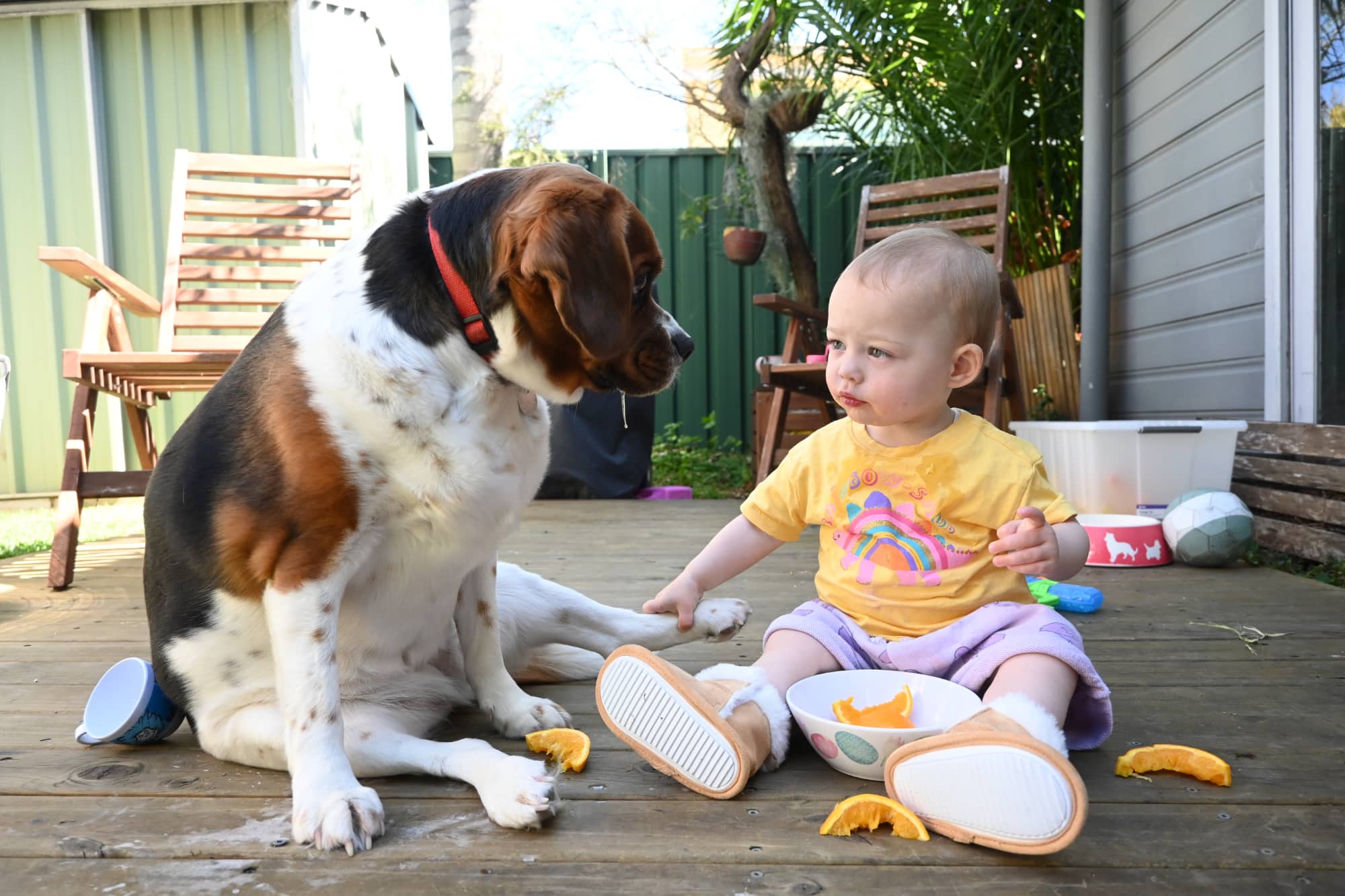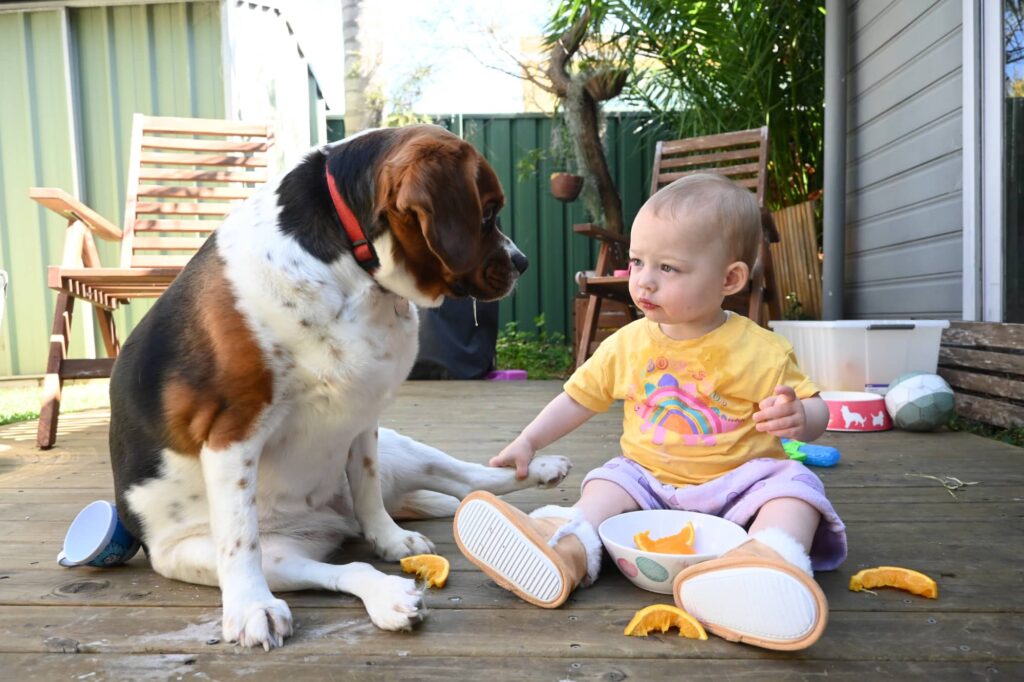 Video performance
In fact, you can see that video is a clear part of the picture thanks to the design. You mainly have two choices on the Z30: Full HD 1080p and 4K Ultra HD at 2160p. Both are fine choices for a compact mirrorless, and they're easy to switch into, as well.
Simply switch the mode on the back of the camera to jump from stills to video, and the camera is ready to go for video. You can quickly get around using the touchscreen, switching modes and resolutions, and there's a record button right next to the shutter, as well.
In terms of quality, Nikon's reuse of a sensor that clearly delivers is a win, and the inclusion of a stereo mic means anyone should be able to capture decent video with decent sound no problems.
Battery
How much you capture will depend on your storage, your subject, and of course your battery. We didn't test video for longer than ten minutes at a time, but stills managed to get over 300 images or so without needing a charge.
That's a win for us, especially given the support for Type C USB charge ports, which means recharging the Nikon Z30 should be an easy win for everyone.
These days, Type C USB is an international standard, now supported by the likes of Apple with the iPhone 15, so recharging your camera is just as easy as recharging your phone. In fact, depending on the phone you have, you might even be able to actually recharge your camera with your phone. Handy.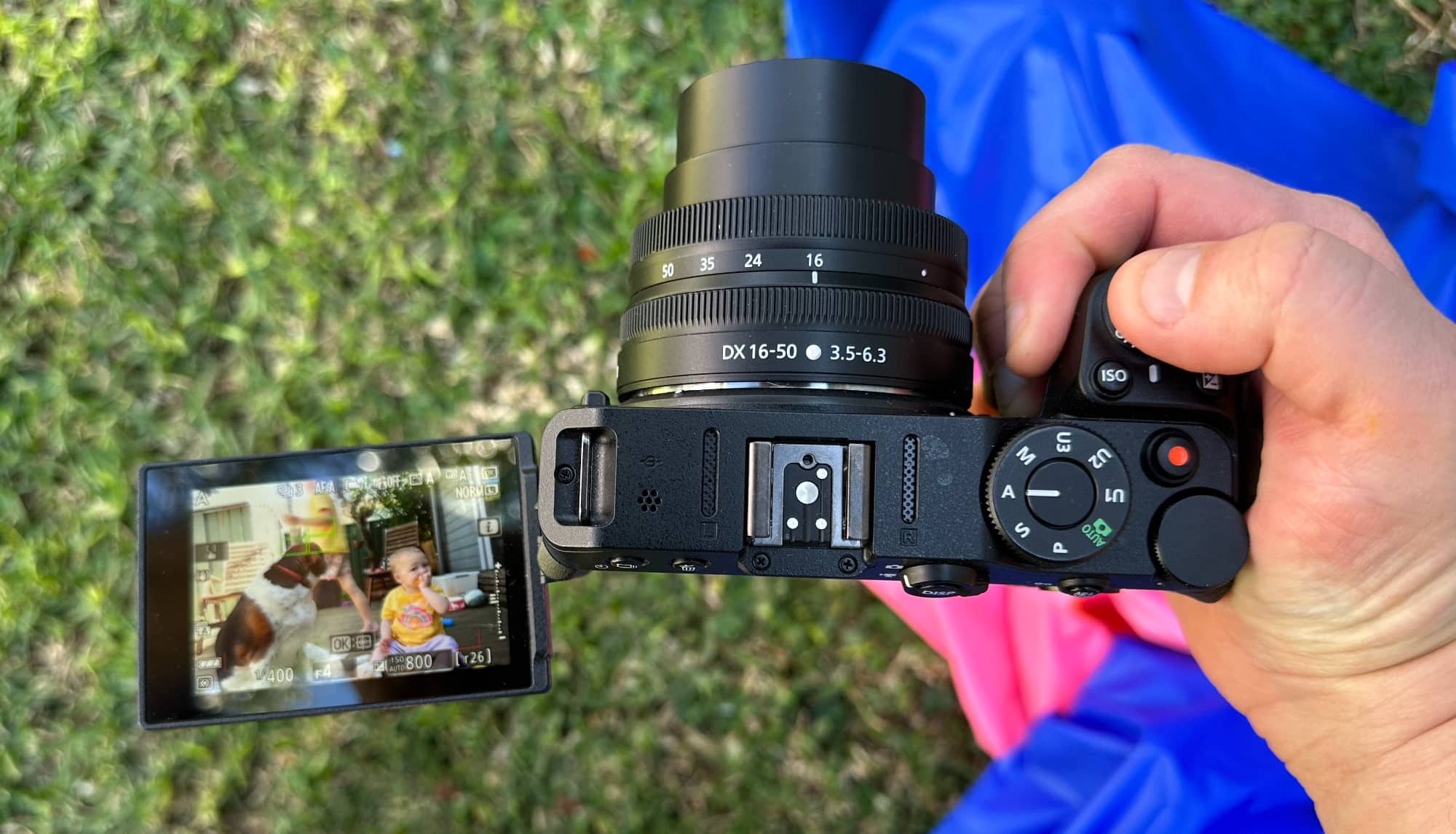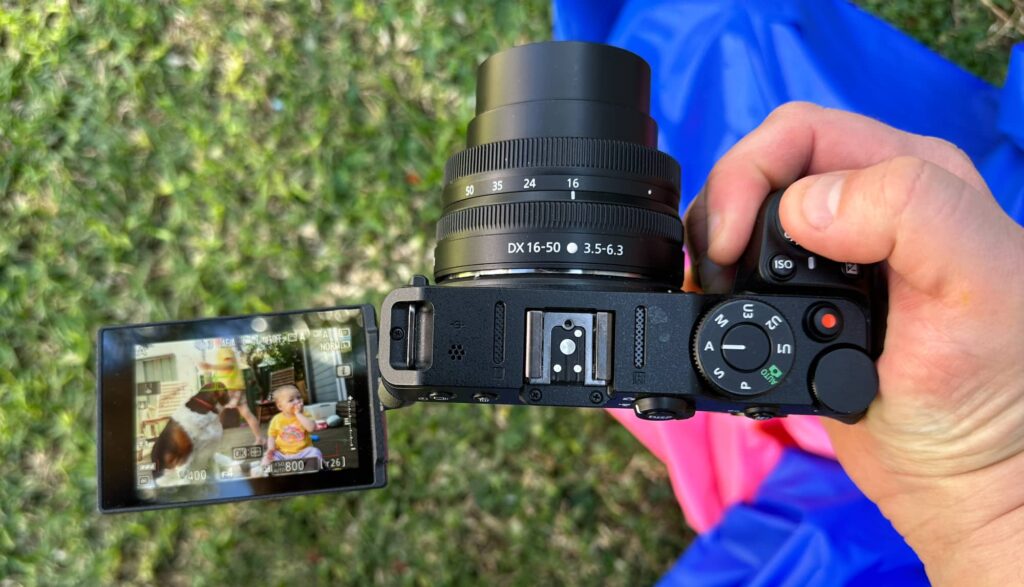 Value
The price is also a win for us because of where it hits.
In Australia, the Z30 arrives with the aforementioned 16-50mm lens for $1299, while body only will likely shave a good $300 from the price.
Given the decent images, compact size, support for 4K video with a stereo mic, and overall package, we'd argue that this is great value for what you get. Nikon has a winner here.
What needs work?
We loved the Z30 more than we expected, and its clear throwback in design to the Coolpix 5700 helped cement that. But you know what we'd also love the compact camera to have? A flash.
Don't get us wrong: capturing without a flash is always preferable to with one. Flashes are often harsh and heavy, brightening a subject to the point where it can blow a scene out if not used properly.
But they can also be handy, and a camera this size is not only going to look awkward and unwieldy with a flash head attached, it's also entirely necessary for some shots. The low-light performance here is fine, but sometimes it's just not enough, so a built-in flash would have been helpful.
The omission of a viewfinder we can live without. The omission of a flash? That's a little more annoying.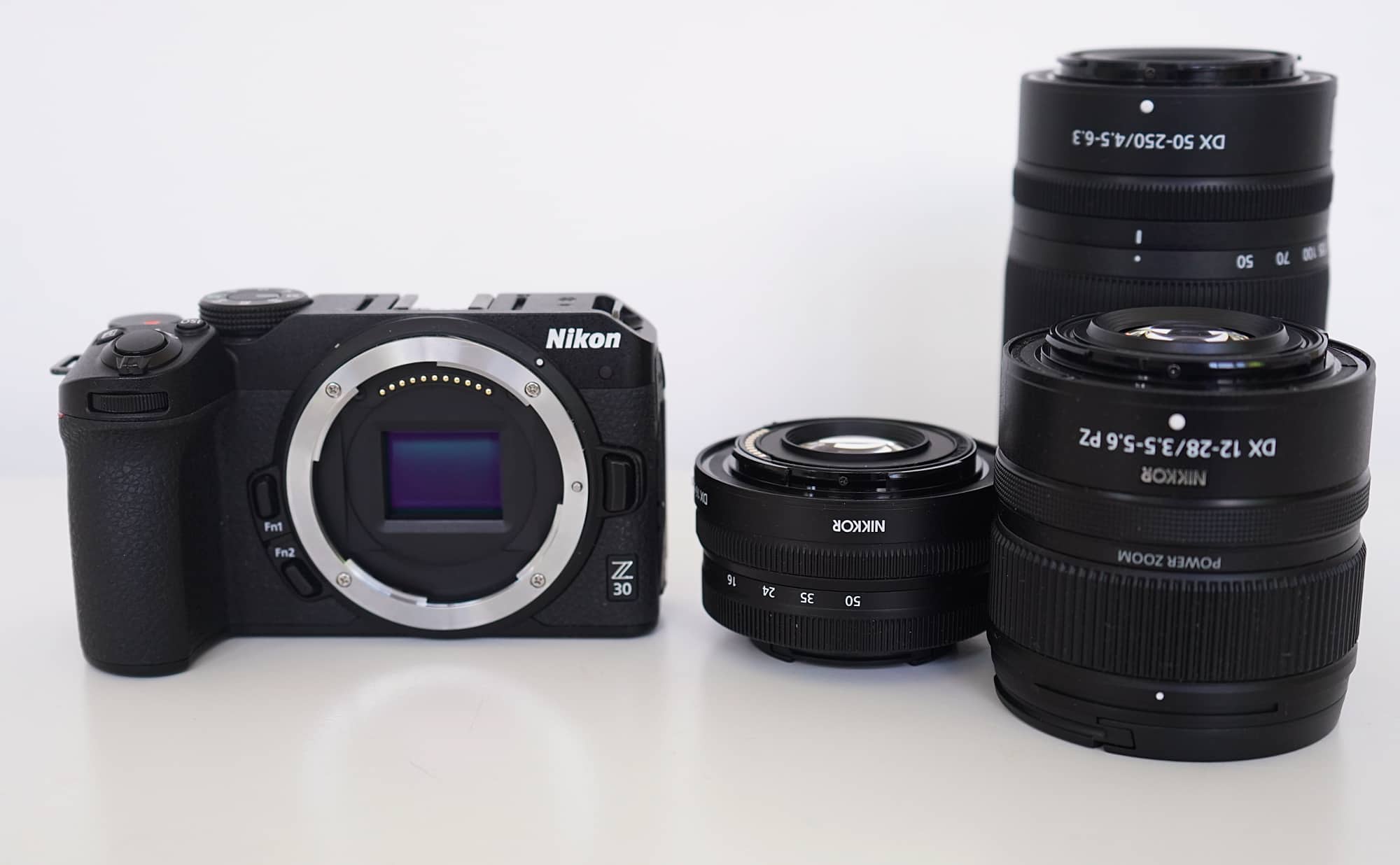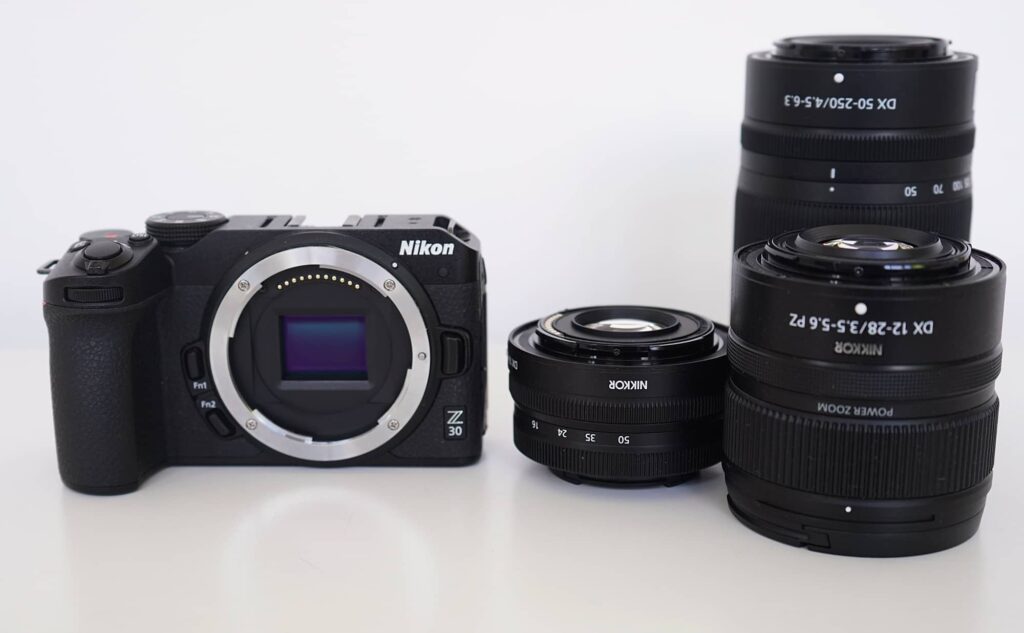 Final thoughts (TLDR)
Even without the flash, the Nikon Z30 is an absolute gem. There's just so much to like in this small system.
Mirrorless cameras are typically a little smaller than their mirror-equipped DSLR counterparts, and manufacturers are certainly getting them smaller. But often, there's a trade off somewhere. Compact can also translate to compromised. Not so with the Z30.
Compact and versatile, the Nikon Z30 has so much going for it, delivering great image quality and excellent design into a lovely little package.
It's one of the most friendly compact cameras we've seen of late and easy to recommend.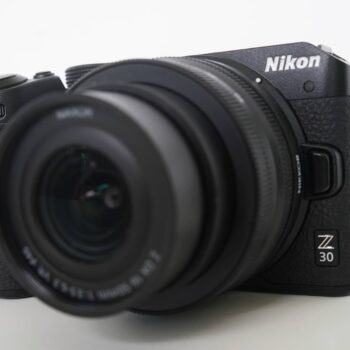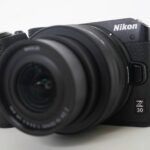 Nikon Z30
The good
Surprisingly compact
Solid images
Excellent controls
Vari-angle touchscreen means selfies are supported!
Supports WiFi via app
Charges over Type C USB (and can be perpetually powered that way)
Great value
The not-so-good
Lacks a viewfinder
Needs an onboard flash