Quick review
Epos Expand Vision 1 4K webcam
The good
Compact
Supports 4K video
There's a privacy shield built into the design
Can be angled to stand up or sit on the edge of a screen
Plug and play: you don't need to install the software
Comes in a case
Great value
The not-so-good
Software feels limited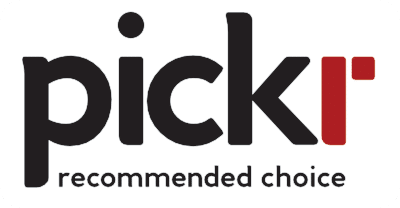 Not sure if the webcam in your computer is doing your WFH meetings justice? An upgrade could be around the corner in the 4K Expand Vision 1.
What is the Epos Expand Vision 1?
Its name won't give much away, but if you're looking for a compact upgrade of a webcam, this may well be it.
A truly small camera, Epos' Expand Vision 1 is as basic looking as it comes, offering a small camera with a tiny stand that also doubles as a way to hold onto screens, plus a privacy shield you can dial in quickly.
The camera comes with a 1.2 metre USB Type C cable and a small pouch to carry it in, a combination that isn't easy to put back together, but is easy for travels given the tiny size and remarkably light 83.5 gram weight.
Inside, there's a 4K camera and two microphones, and the whole webcam is as small as small can be.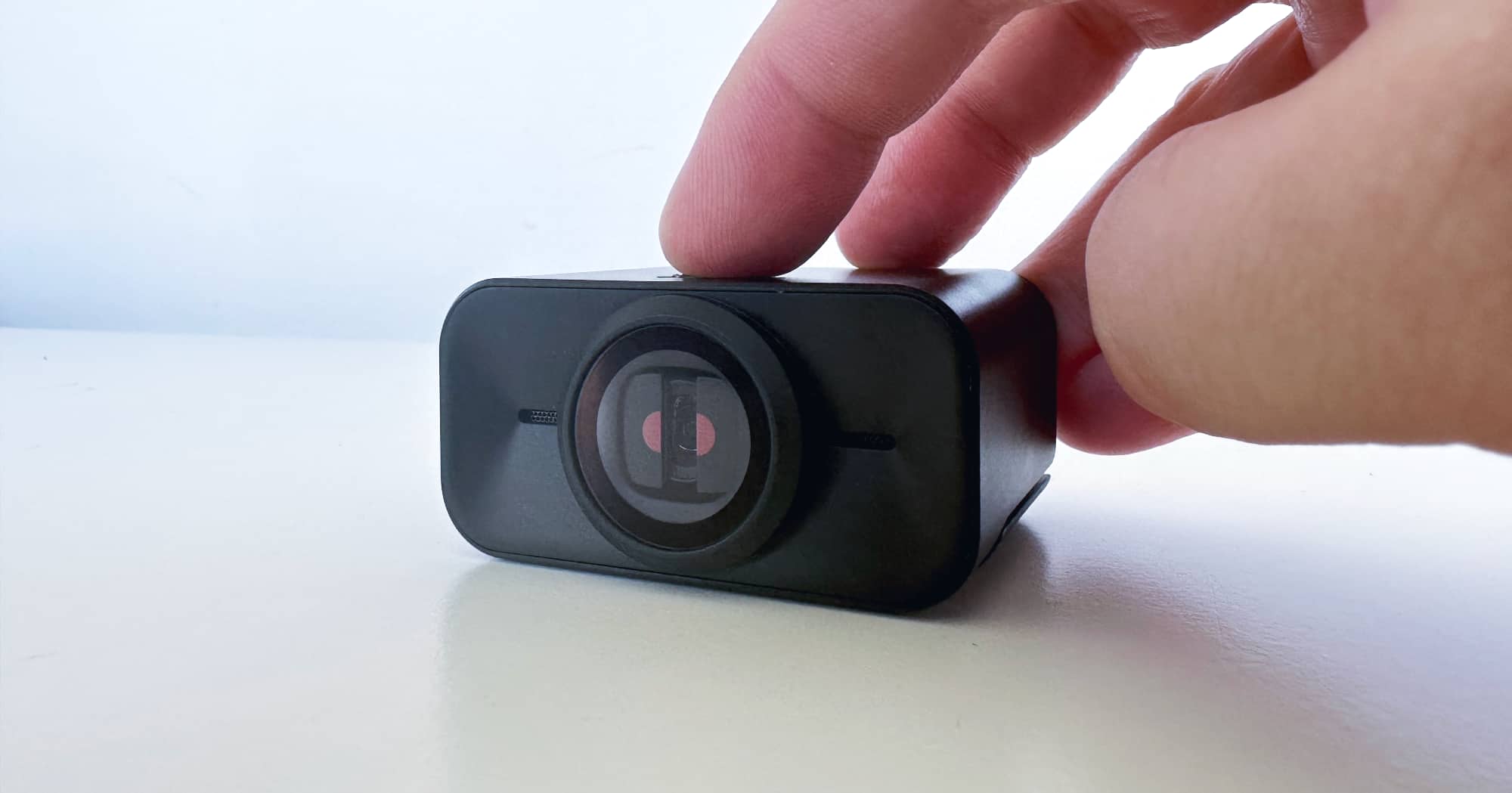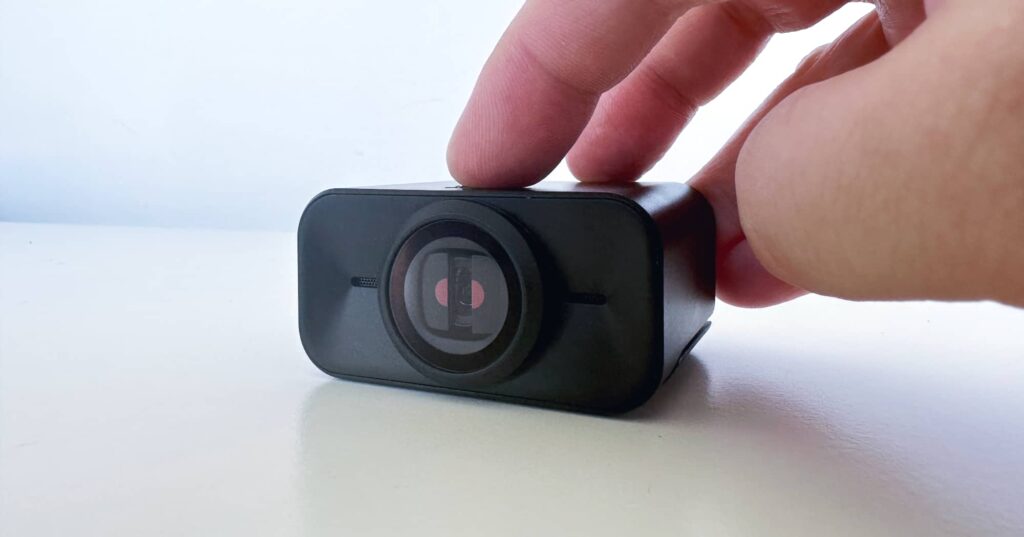 What does it do?
Perhaps rather unsurprisingly, the Vision 1 is a webcam upgrade, so it functions as a webcam. Plug it in and your computer should recognise the compact 4K camera, and it'll go to work offering an improvement in picture quality compared to what you had before.
This might be important if your webcam isn't passing muster, which given so many webcams will max out at Full HD makes some sense.
Webcams are not created equal, and if your computer is old — or even if it's new and that part didn't see a big update — you may be left with a camera that makes working from home not so easy to deal with.
If your camera looks dark, grainy, and doesn't deliver a solid picture, the Epos Expand Vision 1 may well be suitable, given it's a small update in size, though not necessarily in feature set.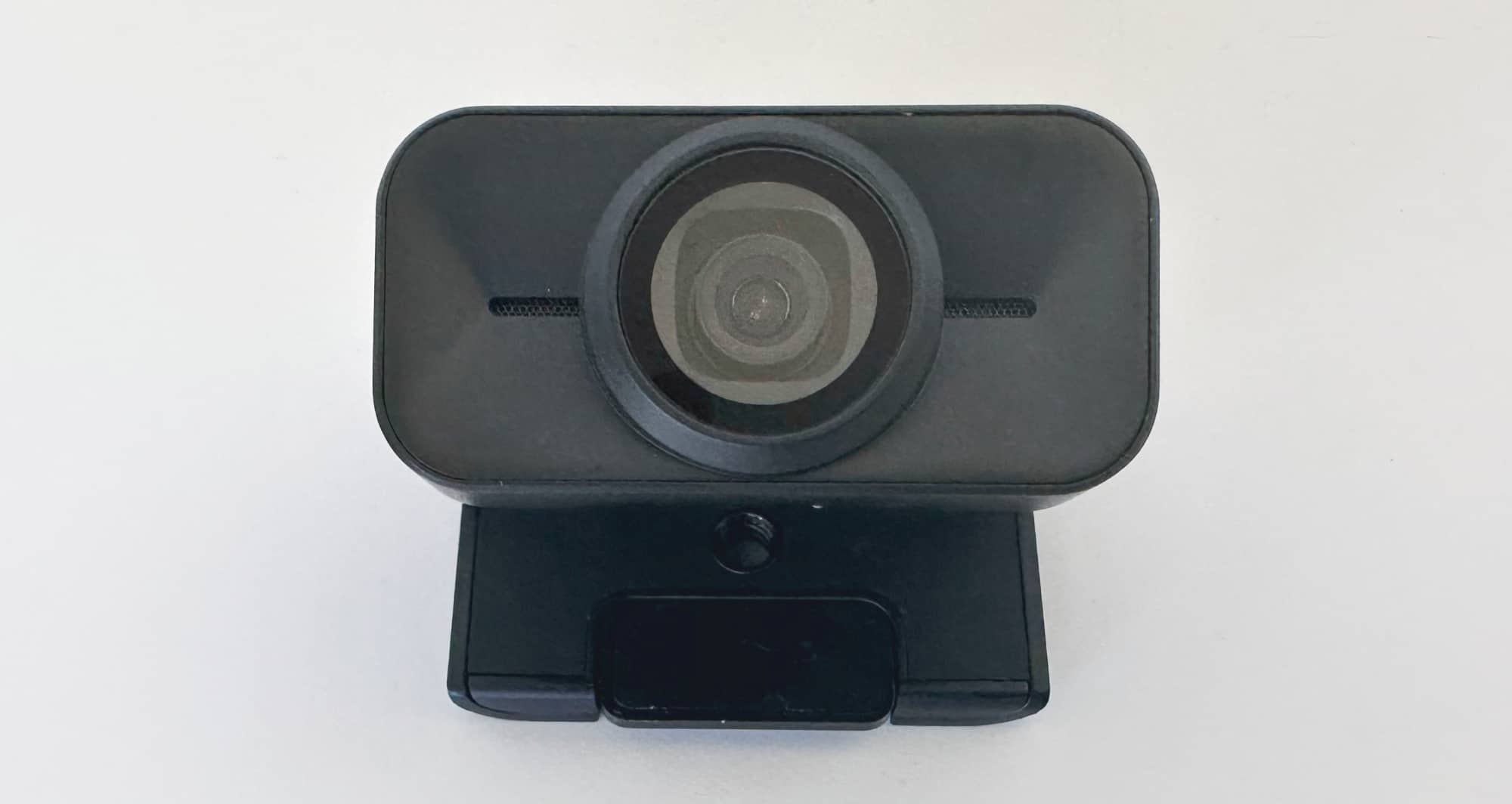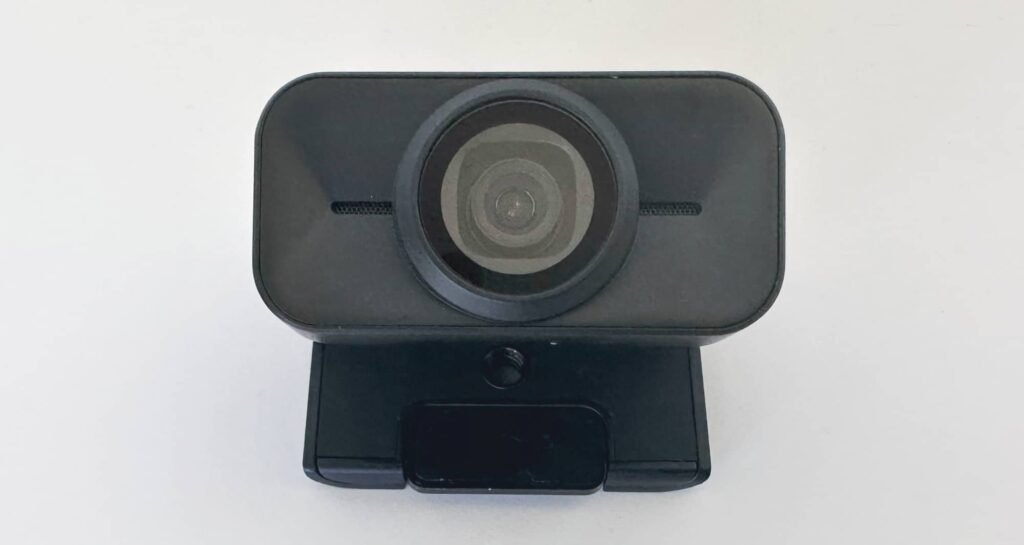 Does it do the job?
Plug the Vision 1 in and it'll work immediately, aiming it at your face and using it to talk on video chats.
We're not talking high-end mirrorless camera quality, but the 4K results from the Expand Vision 1 are certainly a fair sight better than some of the webcams we've seen in laptops before.
Epos has also included a microphone to grab your voice, plus a privacy shutter you can dial in using a wheel. It's an easy inclusion, and a handy one at that, allowing you to turn the wheel on the very top of the tiny camera to block the camera and go about your business.
For the times when you actually want to use the camera, simply leave the privacy doors open and the Vision 1 plugged in. It's plug and play and works a treat, though the drivers will get you some element of control, small as it may be.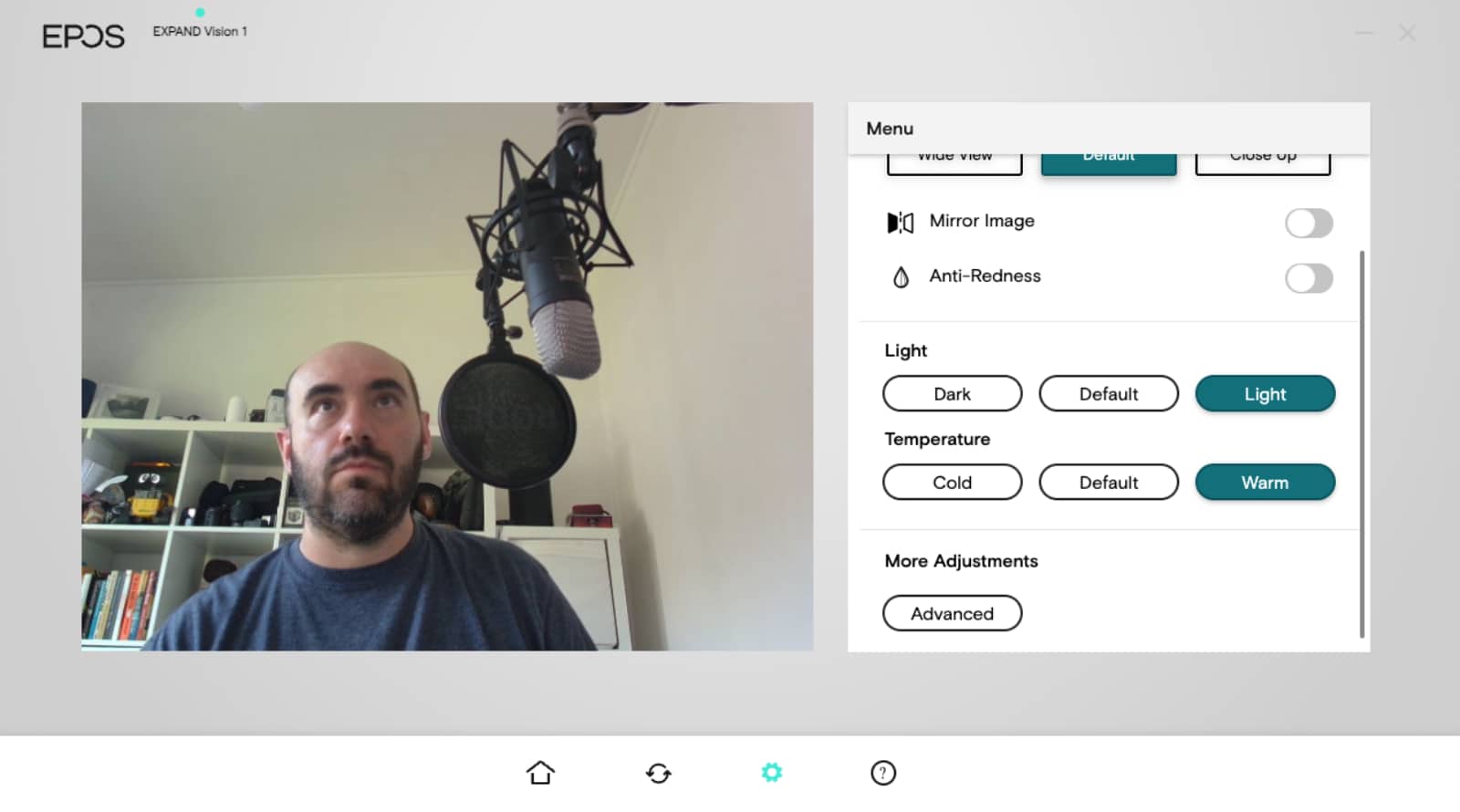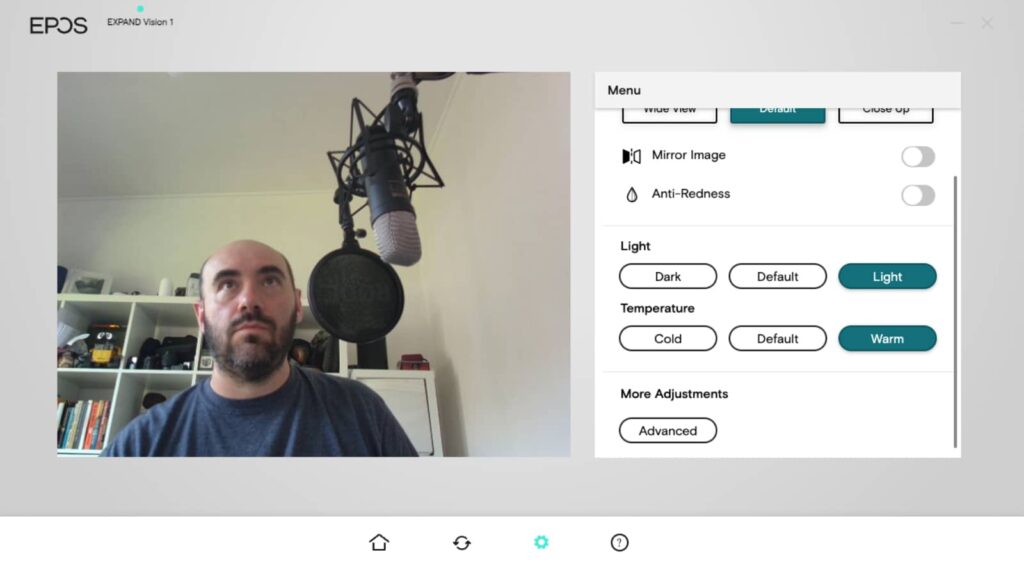 What does it need?
Overall, the Expand Vision 1 is a solid effort, and one that should be fairly easy to make a case for.
The camera is small, the case it comes in equally compact, and you get a thick cable to go with it offering plenty of reach for a laptop. Desktop owners will be wanting a little more, but it's a Type C USB cable, so getting something longer won't be difficult at all. Type C is everywhere, so a longer cable won't be hard to find.
So what does the Epos Expand Vision 1 need? We'd say slightly better software.
To be fair to Epos, the software isn't terrible at all. It's easy to find on the Epos website, easy to install, it makes it easy to download updates for the camera, and offers some customisable controls to tweak the light. You'll get controls for making the image lighter, darker, warmer, and cooler, plus some advanced controls to tweak it further, with a little control in cropping close or wide.
However, it lacks the automatic zoom of the Jabra Panacast 20 or even a way to control the positioning of the camera beyond manual movements. You can zoom in or out using a slider or preset settings, but Jabra's software offers much more fine control.
In the Jabra equivalent, there are presets, picture-in-picture, positioning control, and more features, while Epos has gone with relatively simple controls comparatively. It's not as good as its competitor, but it does have one thing that more than makes up for the software difference: a much better price.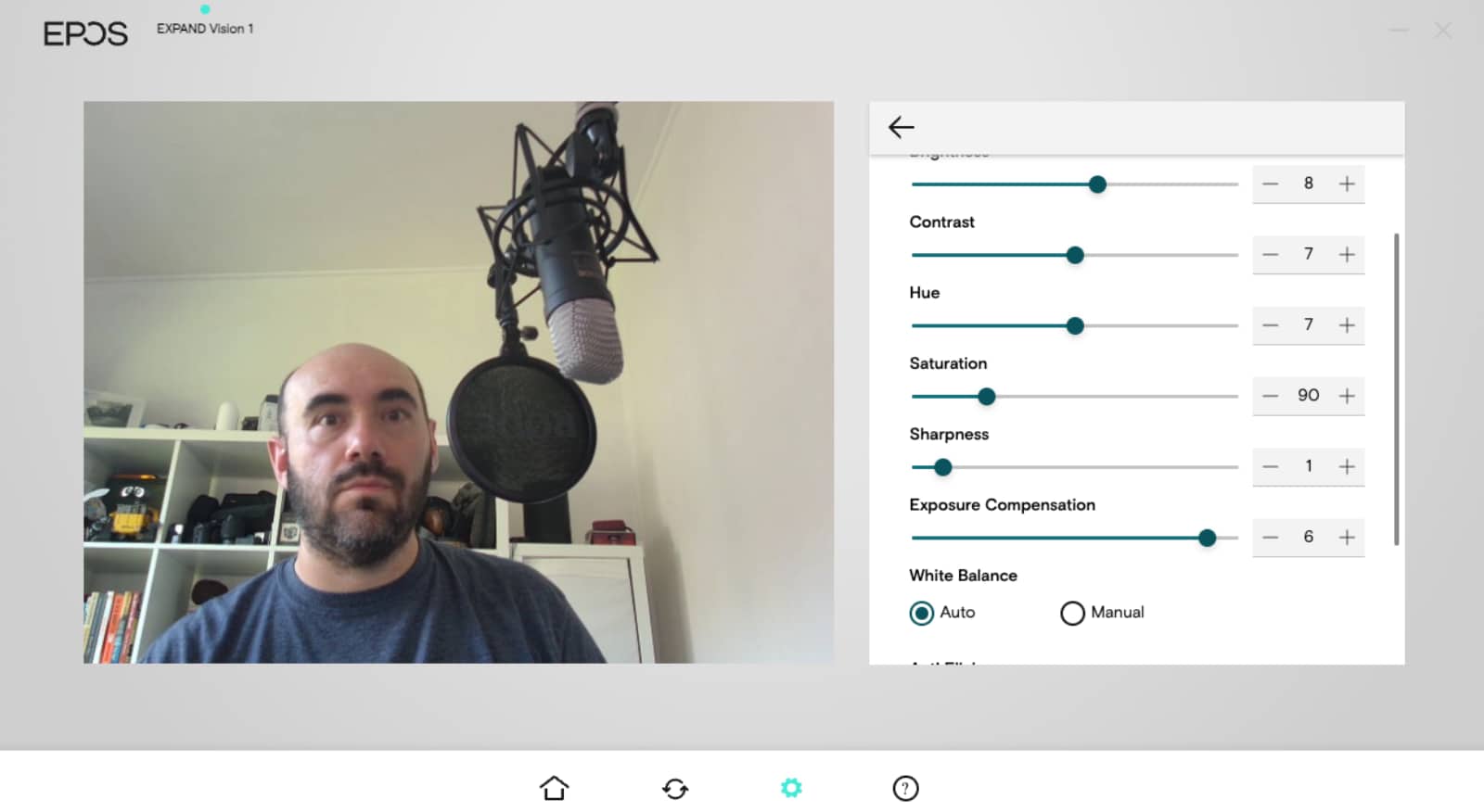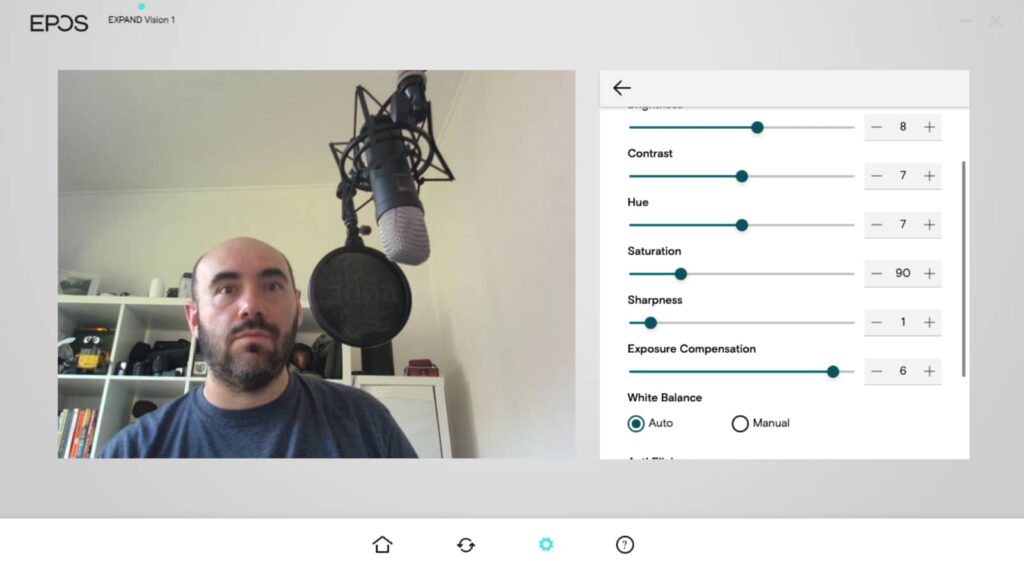 Is it worth your money?
Possibly one of the most interesting features is the price, because at $379 in Australia, the price isn't terrible, and at its $299 street price, the value is much clearer.
As it is, 4K webcams aren't typically cheap. Decent Full HD models such as the Logitech Brio 500 are barely a hundred bucks less ($199), so for Epos to make a compact 4K camera for not much more, well that's value.
While the software could be a little fancier, the product is fairly well balanced, and that's a total surprise. The obvious competitor in Jabra's Panacast 20 may have better software, but it also can cost as high as $559, its recommended retail price locally.
You'll get great value in the Epos Expand Vision 1 comparatively, that's for sure. The price makes sense and delivers real value.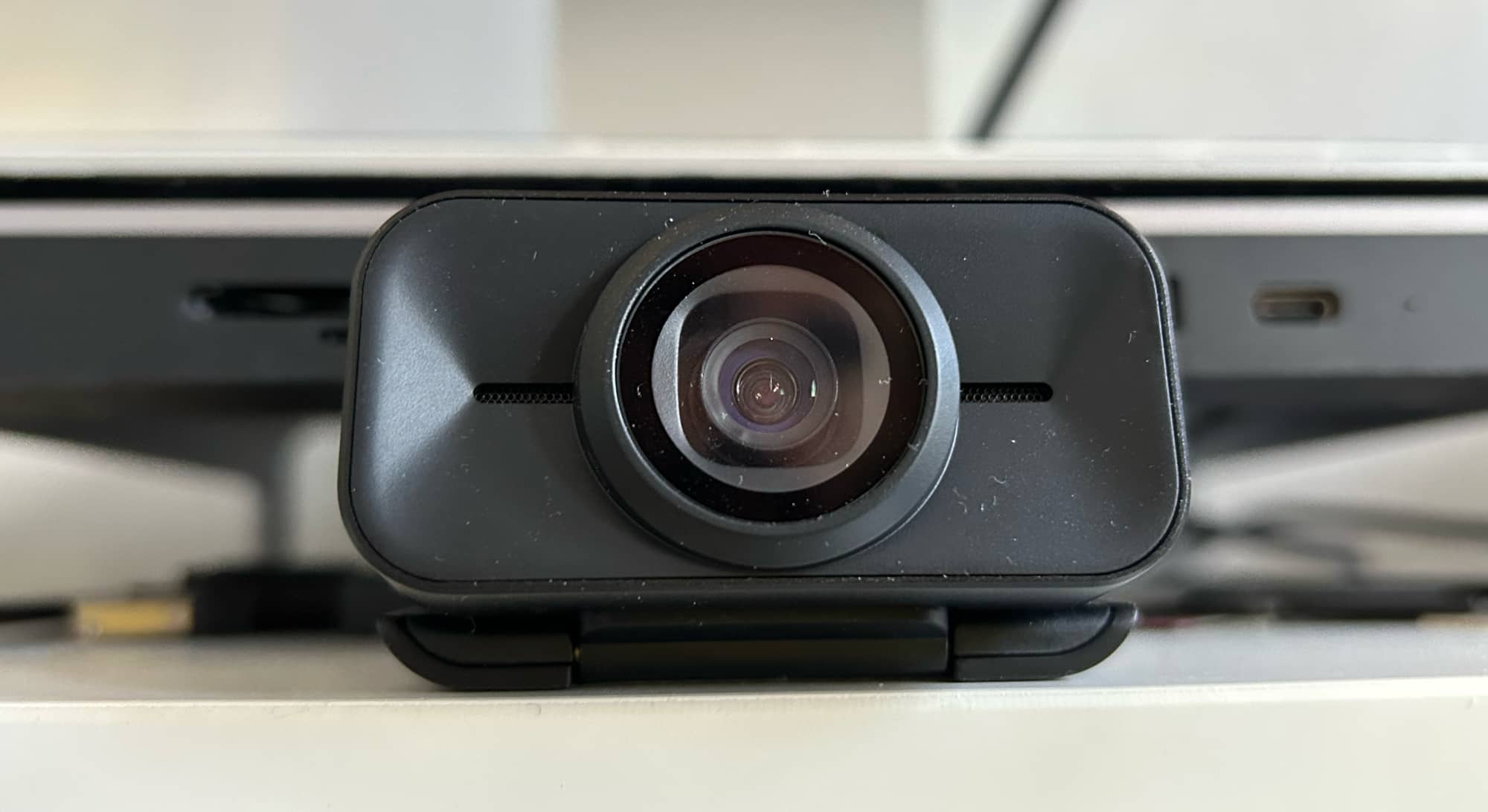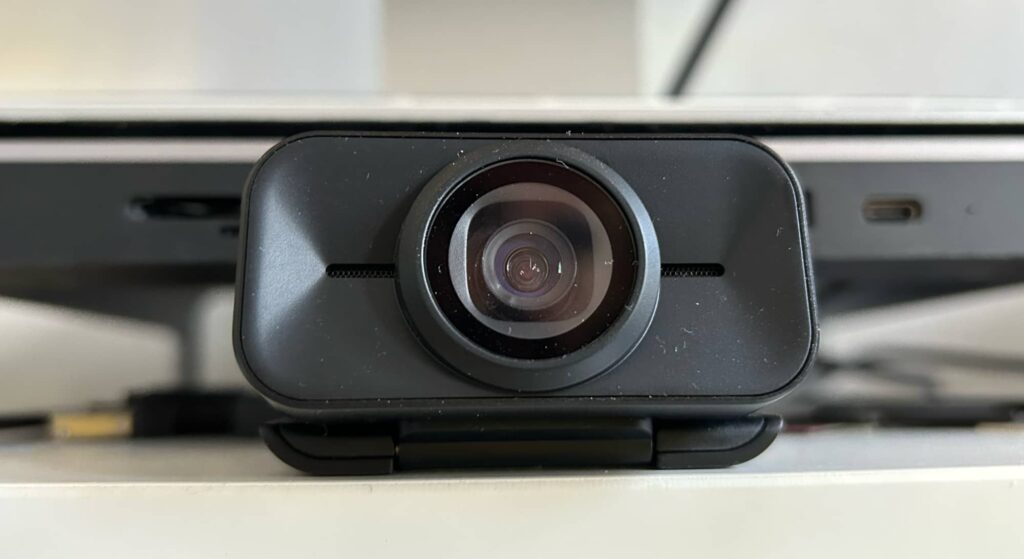 Yay or nay?
While the software could see an improvement or two, there are clear reasons to consider the Epos Vision 1, with quality and value at the front.
The camera is simple and small, and the resulting quality upgrade should be noticeable to anyone looking to get a little more from their webcam setup. It's even priced quite well, too.
Simply put, the Epos Expand Vision 1 is a perfectly portable upgrade for any old webcam. It's easy to recommend.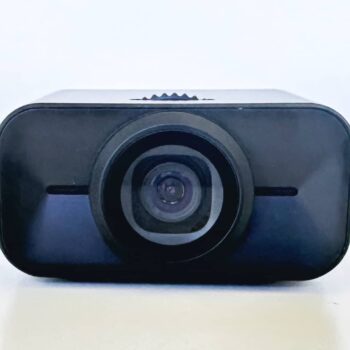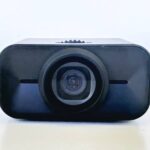 Epos Expand Vision 1 4K webcam
The good
Compact
Supports 4K video
There's a privacy shield built into the design
Can be angled to stand up or sit on the edge of a screen
Plug and play: you don't need to install the software
Comes in a case
Great value
The not-so-good
Software feels limited