Quick review
Apple MacBook Air 15 inch
The good
A bigger MacBook Air
It's spec'd to be the best Air
The great screen with a small shelf for the camera
Excellent keyboard
Solid six speaker system
Superb 16-18 hour battery life
Comes with the dual-port adaptor by default
The not-so-good
Only two Type C ports
No SD card slot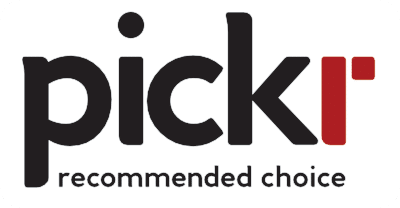 A new Mac makes the range not only bigger in choice, but also bigger in general. Does the slightly bigger MacBook Air 15 still make sense for a portable today?
For the longest time, Apple's 13 inch Air has been one of the best portable computers you could find. Even before the arrival of Apple's silicon, it offered almost everything, delivering a great design, excellent keyboard, lovely screen, and solid battery life.
And then Apple delivered its own silicon and the whole thing managed to get even better.
With the launch of the M1 Air, the MacBook Air became a force to be reckoned with, delivering everything you could possibly need in a near perfect portable computer for a price that made sense.
Last year's M2 Air refreshed that once again with a new chip and a slightly bigger, but Apple left both around in case the old one did the job for you fine, too.
But what if you wanted even more screen size?
If you found yourself in this category, the MacBook Air wasn't for you, and your next upgrade of choice was almost certainly a MacBook Pro 14 or 16. Bigger and definitely more expensive, the Pro isn't an upgrade for everyone. So what is?
It turns out the next Mac might just be it, as Apple's 15 inch MacBook Air offers everything you might have loved about the 13 inch, but with slightly more size.
Design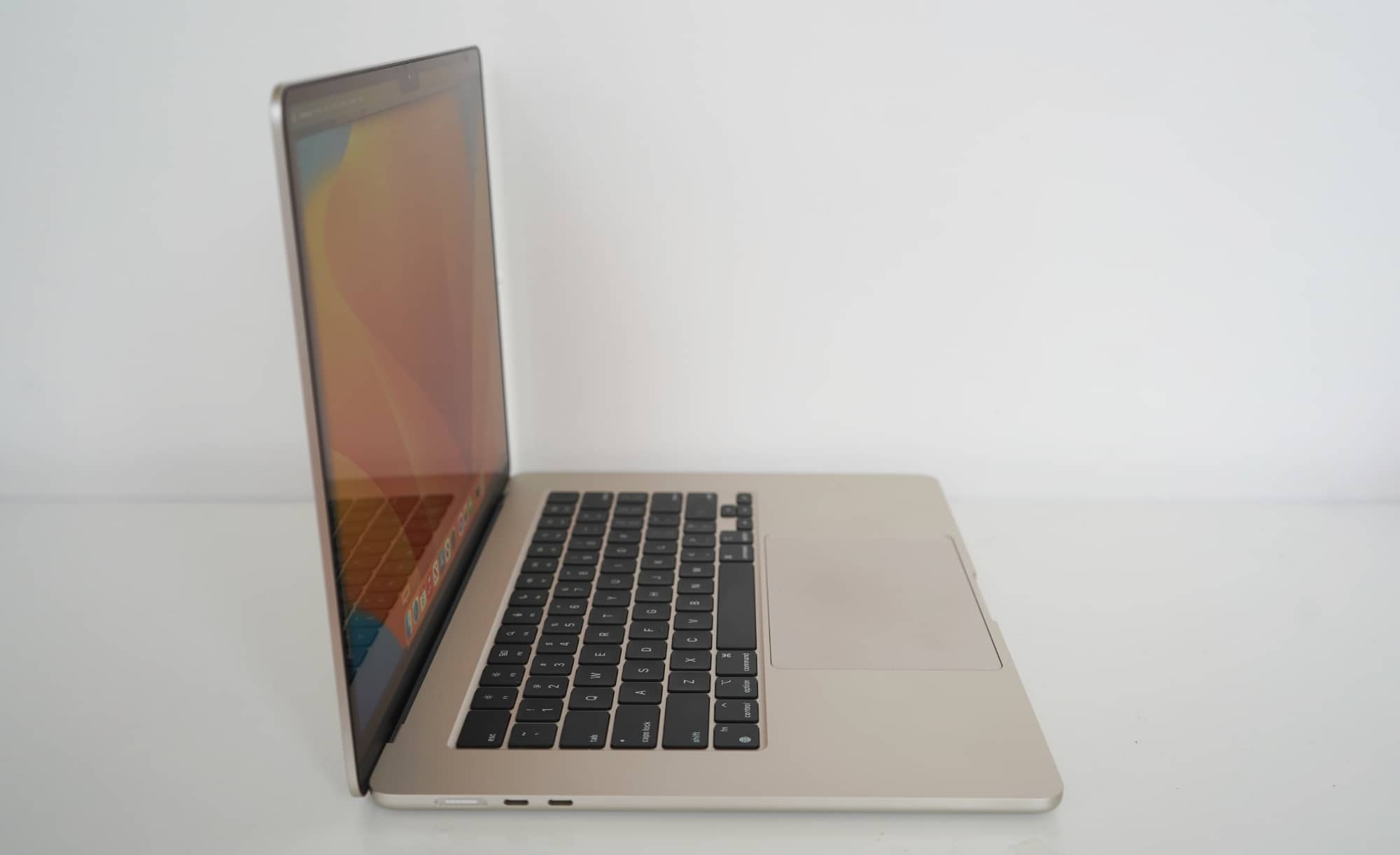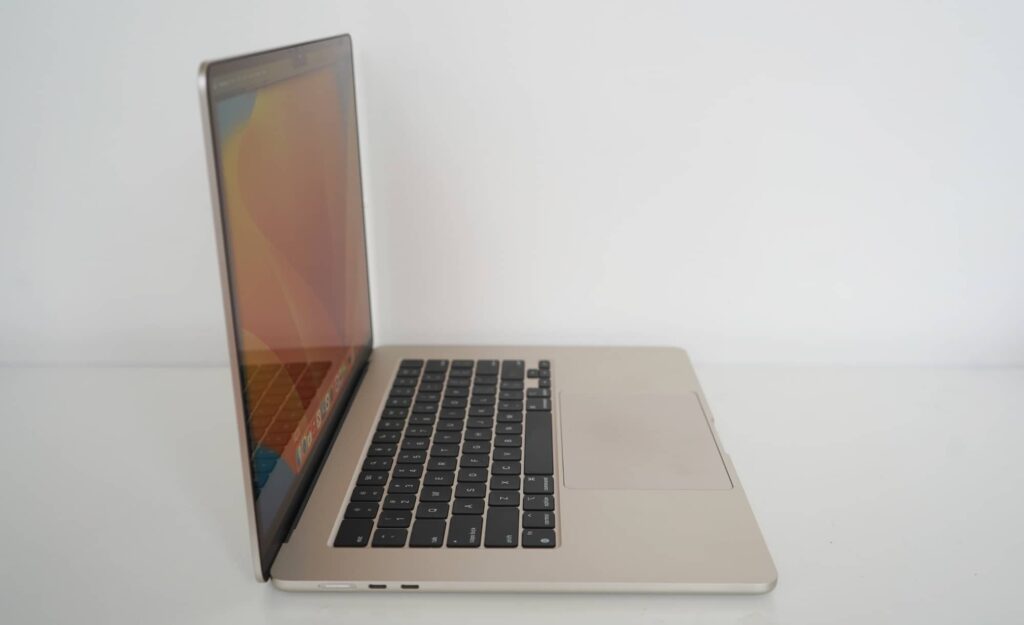 A new size may be the obvious draw card, but don't expect a change to the design.
Just like last year's M2 Air refresh in the 13 inch, the 15 inch model shares the simple rounded rectangular look of that model, but with more size.
Marginally thicker at 11.5mm compared with 11.3mm in the 13 inch, you'll also find it 270 grams heavier, clocking in at 1.51kg compare with 1.24kg on the 13 inch Air. Mind you, it's also thinner and lighter than even the 14 inch MacBook Pro, which is 15.5mm thick and weighs 1.6kg, all while including a slightly bigger screen.
It's not quite a MacBook Pro and definitely more of an Air, with the speakers appearing at the back to push their volume out, rather than up top on the large aluminium tray that is the MacBook surface.
All in all, it's a good looking machine, offering a minimalist design that is clearly an Air, and that's totally fine.
Features
Inside, it's also clearly an Air, as Apple borrows the frame and spec sheet from the 13 inch model, though the variant that sits in the top end.
In the 13 inch Air, you get a choice of up to 10 GPU cores on the M2; in the 15 inch, it's 10 cores only. That makes things easier.
As such, you'll find the M2 with an 8-core CPU, 10-core GPU, and 16-core Neural Engine stock standard in the 15-inch M2 Air, plus a choice of either 8, 16, or 24GB RAM, though 8GB appears to be standard (we reviewed a 16GB model). There's also a choice of storage, supporting as little as 256GB SSD and as much as 2TB.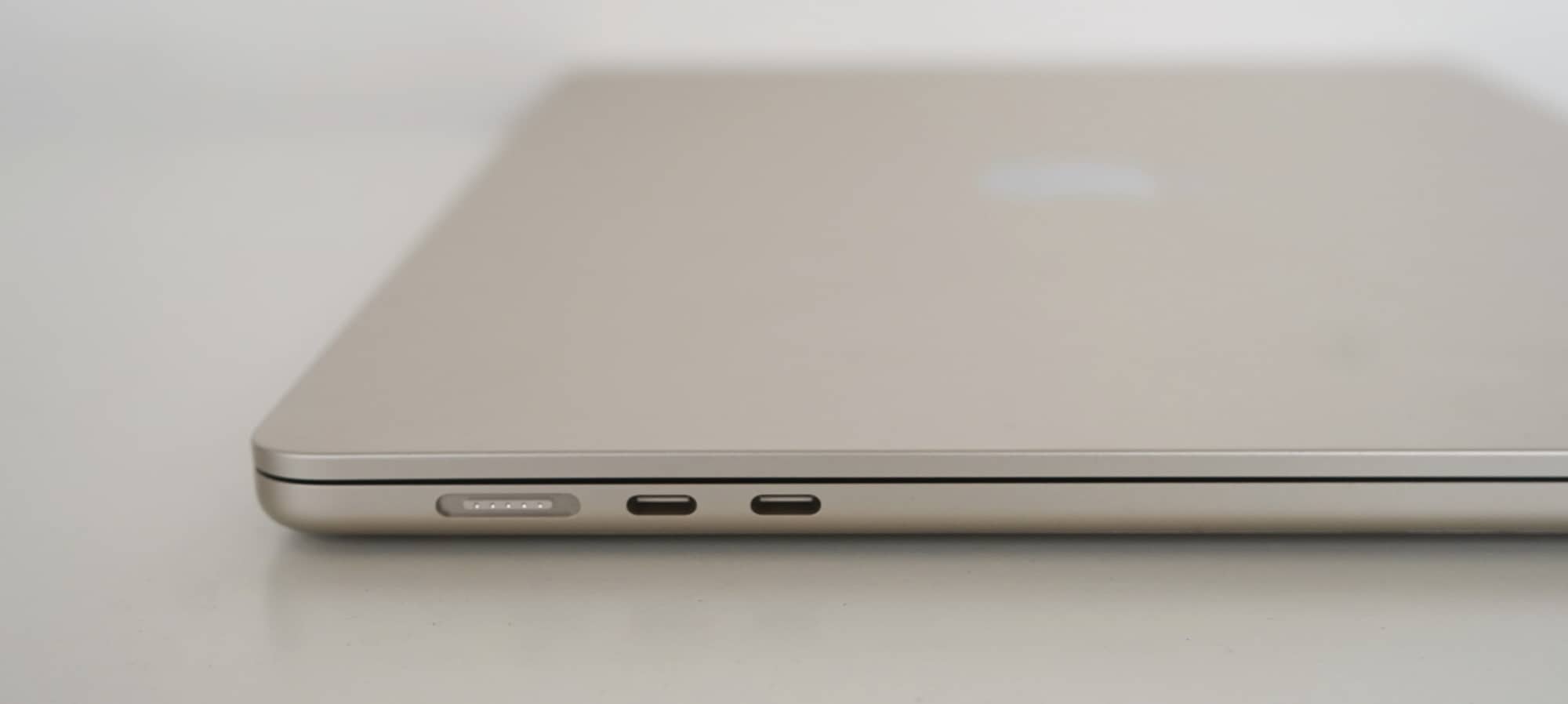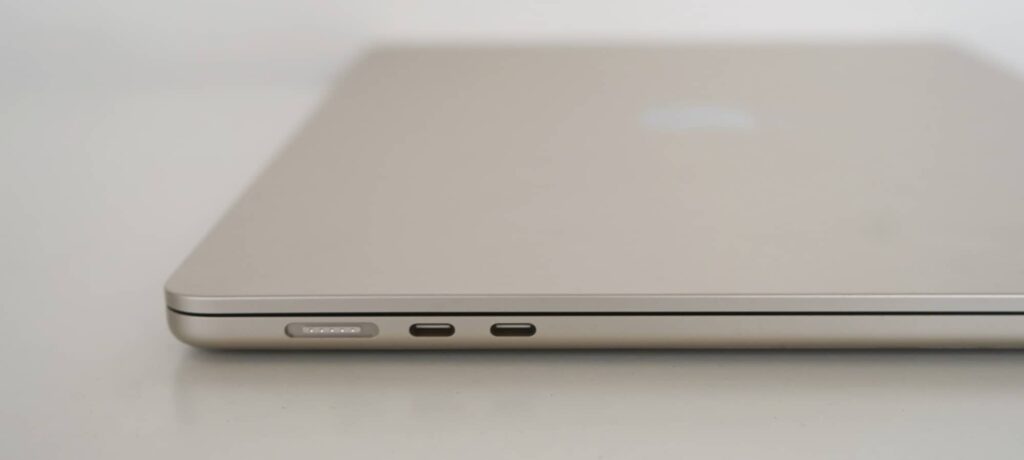 Over in the world of connections, you can expect two Type C Thunderbolt ports and the one MagSafe docking connector, plus a 3.5mm headset connector if you like your headphones to come with a cord. Wireless is offered over 802.11a/b/g/n/ac/ax WiFi 6 and Bluetooth 5.3, and there's also a handy Touch ID fingerprint button up top next on the top row of keys.
For sound, you can expect a six-speaker system with support for Spatial Audio in music and video, and there's also support for head-tracking using supported Apple headphones, such as the AirPods 3rd-gen, AirPods Pro, and the AirPods Max.
A Full HD 1080p FaceTime HD camera sits in the little shelf of the screen, which itself is a 15.3 inch display encased in the aluminium body that is the MacBook Air.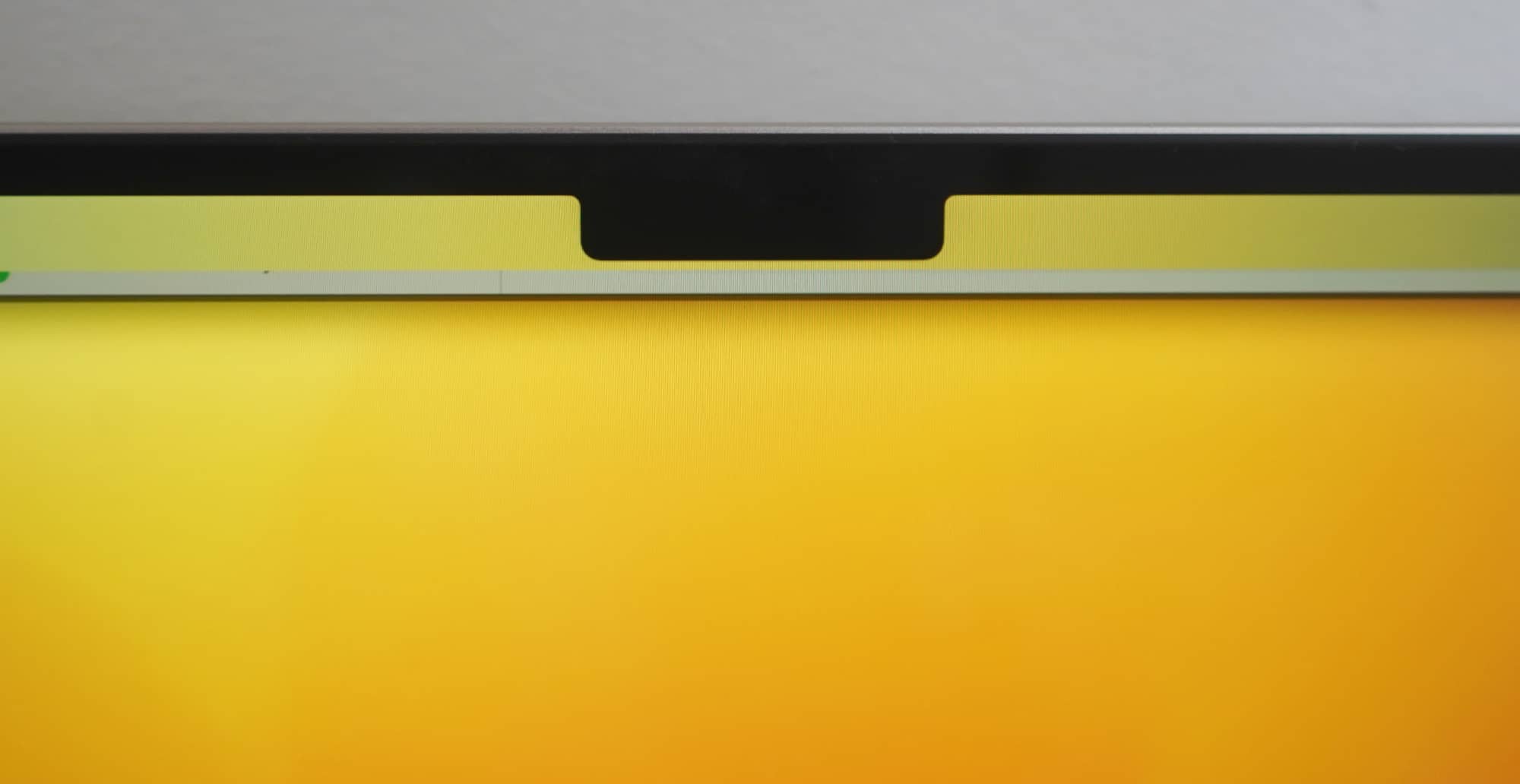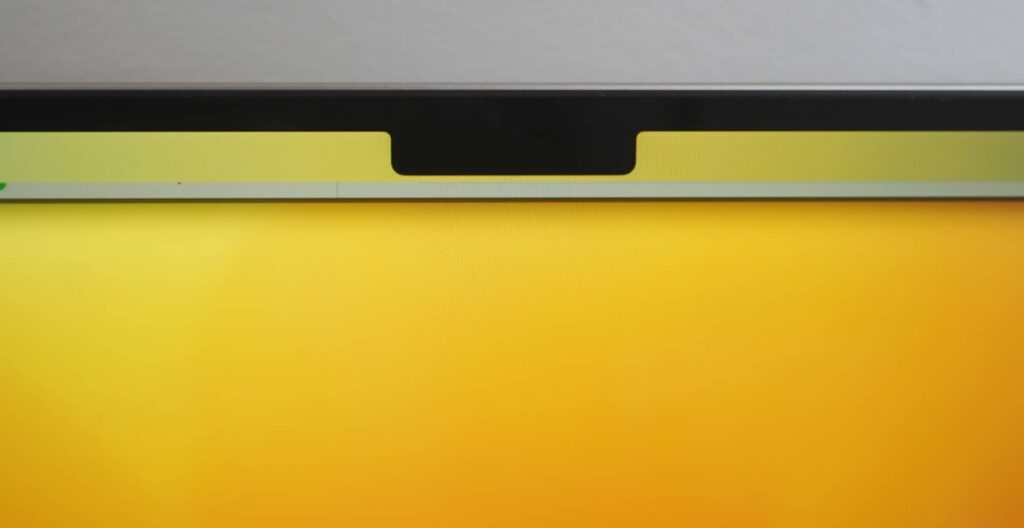 Display
That screen is, of course, one of the only features new to this Mac.
It's right there in the name: 15-inch MacBook Air, as distinct to the 13-inch MacBook Air. The size refers to the screen, and that is what has primarily changed in this generation, which is to say it is a very similar computer with a bigger screen.
As such, you can expect a jump from the 13.6 inch display of the M2 MBA 13 to a 15.3 inch screen in this bigger model, and one sporting a few extra pixels to accomodate the new dimensions, moving from 2560×1664 to 2880×1864.
One of the things we like about this machine (and about Apple displays in general) is you typically find a resolution built to match the size, not just the same number of pixels necessarily stuffed in. Basically, you're not seeing yet another Full HD screen stuffed into a bigger size, as Apple makes a new resolution to match its new screen.
Outside of the extra pixels, it's very much the same experience as the MacBook Air in the smaller model.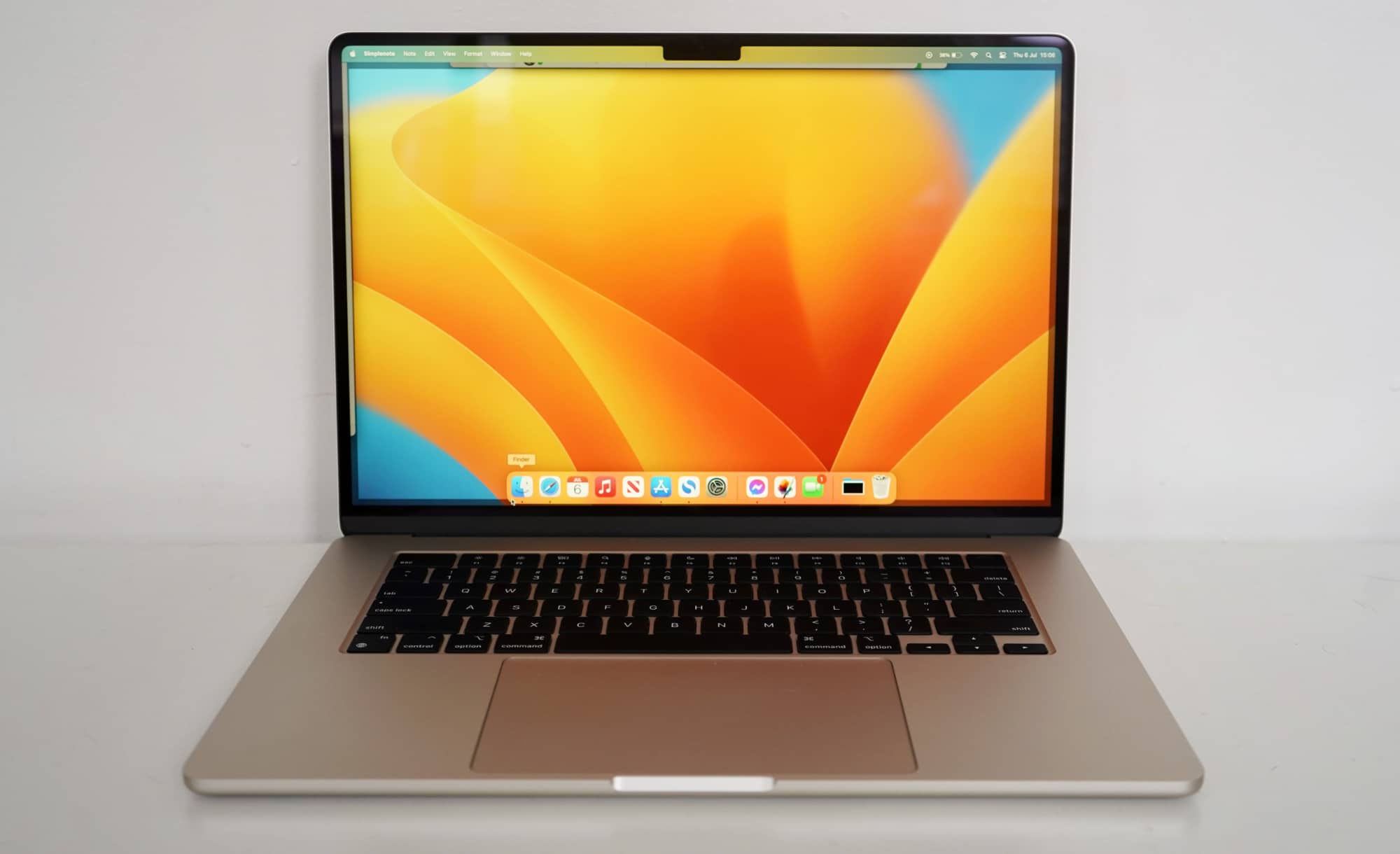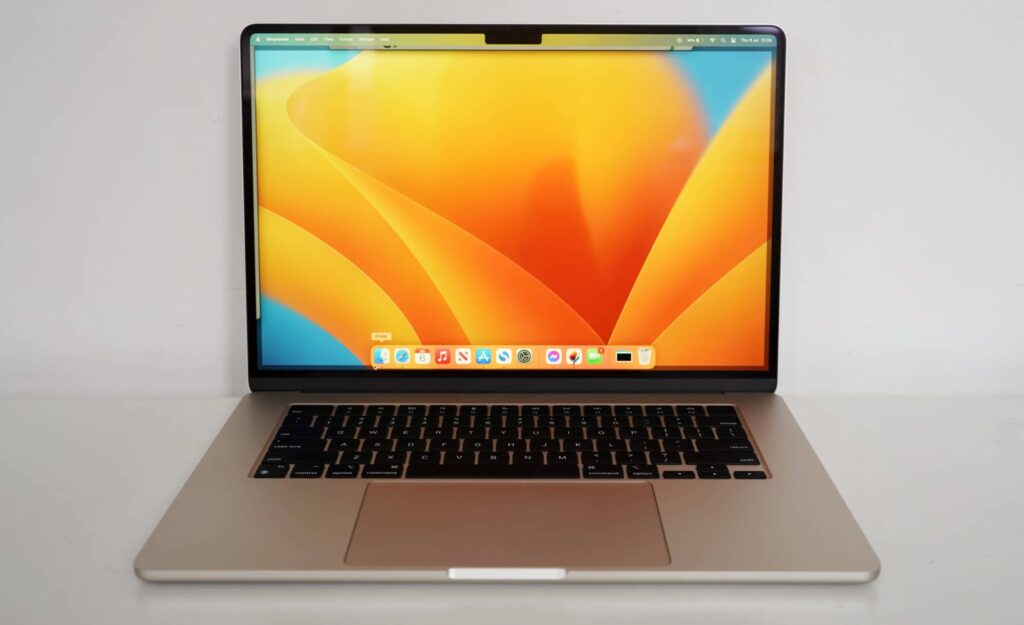 The screen is taller and wider, supporting the small iPhone-like shelf at the top for the 1080p FaceTime HD camera, and while the bezels don't make the screen as edge-to-edge as other laptops, the result is still clear, bright, vibrant, and huge. It's a big picture frame for you to peruse and browse on, to be sure.
You'll miss out on the fast screen offered in the 14 and 16 inch MacBook Pro models, but to be fair, even Apple's current Studio Display misses out on that feature, as well.
That's one area some PC laptops may lead over Apple in, but the colour is lovely all the same, the screen is slick, there's a wide amount of colour thanks to support of the P3 colour gamut, and the True Tone white balancing technology is also here, helping to match the white of your screen with the light in your room. This might seem small, but it's one of those features that really helps acclimatise your eyes regardless of where you're working.
In-use
Another general of solid Mac keyboard is also in this Air, as Apple keeps the formula unchanged since it moved on from the butterfly keyboard years ago.
As such, expect a fantastic typing experience on the Air, not unlike what a MacBook Pro can deliver, and paired with a lovely touchpad, as well.
You'll also find a fingerprint sensor in the top right, a handy inclusion now that web browsers can use that digit of yours for passwords, while power users can set up multiple logins for different profiles — one for work, one for home — using different fingers.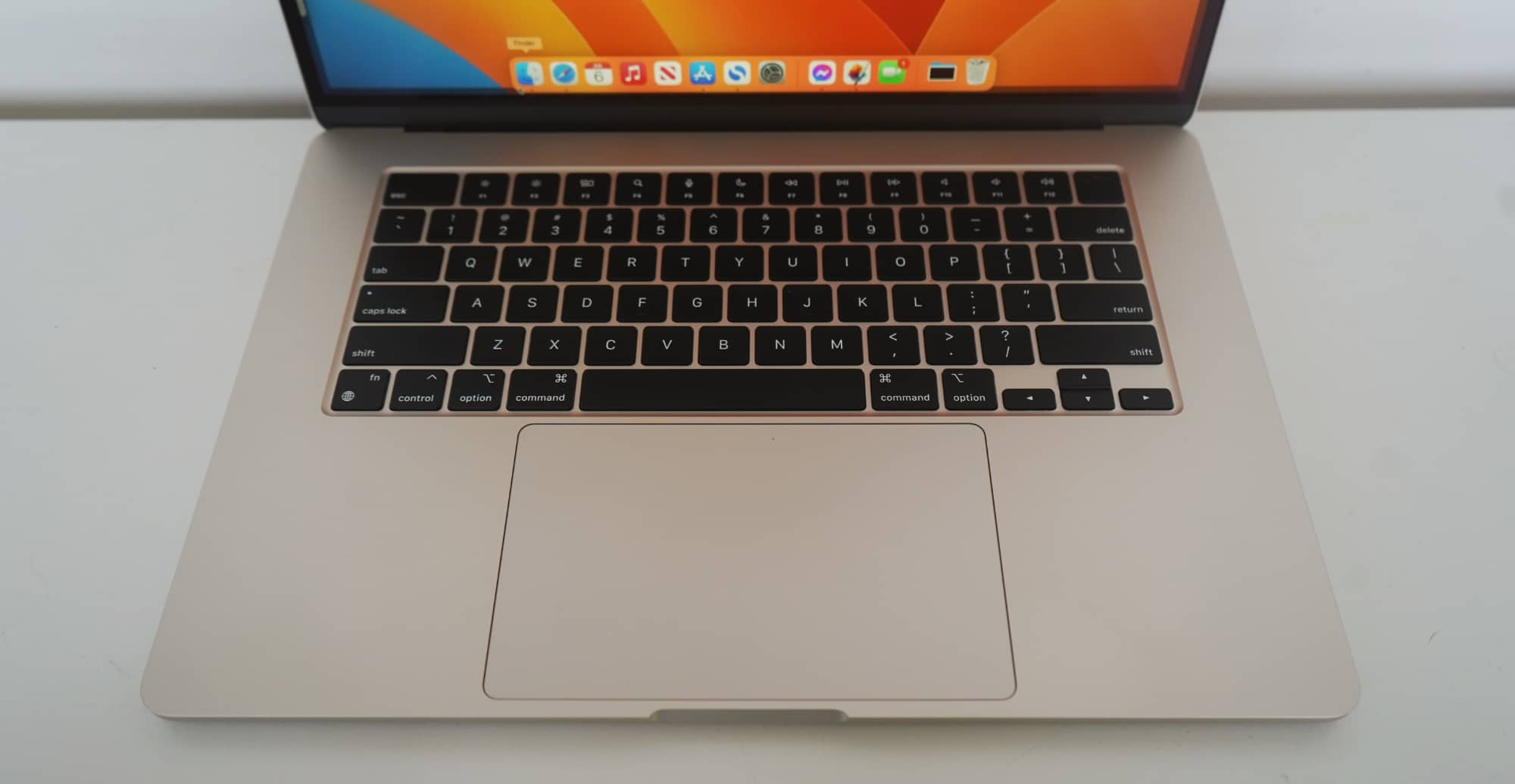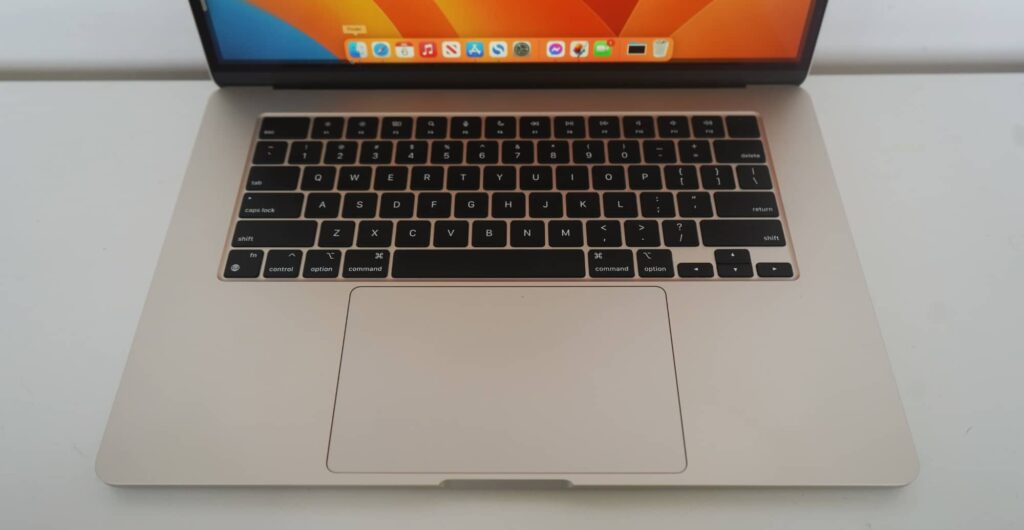 Performance
A bigger MacBook Air is basically all the M2 Air is, and that means it also gets that solid M2 performance along for the ride.
Granted, it's not going to deliver quite the same spec sheet as the M2 MacBook Pro, but the standard M2 is no slouch, either, and this computer offers plenty of speed.
Check the benchmarks below if you don't believe the hype, which sees the M2 performing beautifully one year on from when it was released.
Real world testing reveals much the same, with the M2 flying nicely. Testing the 15 inch M2 Air shows that the more powerful apps like this chip, as well, and you should find yourself using Final Cut Pro, Logic, and Xcode comfortably, plus even the odd game or two, as well.
As noted before, it won't quite match the serious capability of the MacBook Pro equivalents, especially with their more meaty processors, but you can still get solid results out of this 15 inch, and without necessarily needing to spend quite as much.
Battery
You will spend a little more than the 13 inch Air to get that bigger screen, but don't expect much of an increase on battery life, if any.
Apple quotes up to 18 hours as being possible, and our testing showed 16ish was more likely, but that's still nothing to sneeze at. There are new PCs that can struggle to get over the 12 hour mark, so venturing even this close to 20 is impressive all the same.
We found you'll likely need to stick to Safari and other native apps to get the most out of MacBook Air battery, with heavy processing apps exhausting that chip more aggressively, but the battery is still solid all the same.
At one point, we managed to clear half an hour of use via Safari and our regular writing app Simple Note, and the battery didn't drop one percent. Not one single percent. Now that's impressive.
You forget just how damn good the battery on the MacBook Air is. Why can't everything else be this amazing?


Value
The price isn't bad for what you're getting either, with that top tier performance matched with slightly more speakers for $400 more.
If we're being honest — and we always are! — that cost can seem a little more than it probably should given the change here isn't much more than screen and sound, at least on first glance. In truth, two things have changed, and the price jump is only roughly $200 more, not the four.
Because the 15 inch MacBook Air is using the 10-core GPU version of the M2 Apple Silicon, you're actually getting a version of the 13 inch that would normally cost $1999. The standard model for $1799 gets an 8-core GPU, not a 10, and so the jump is only $200 more for a bigger screen and two more speakers, which seems fair overall.
And there is also one more addition you mightn't expect: a new power block.
When Apple launched the refresh 13 inch M2 MacBook Air last year, it came with an optional two-port Type C charging block, something that technically only arrived standard in the model with a 10-core GPU. With the 15 inch Air only coming with the 10-core, the dual-port block is something you also get in the box.
Granted, it's only a 35W charger, which means one port will send 30W to your Mac and the other 5W to an iPhone, but it's still a lovely little GaN charging brick that slims down your hand luggage with one less brick.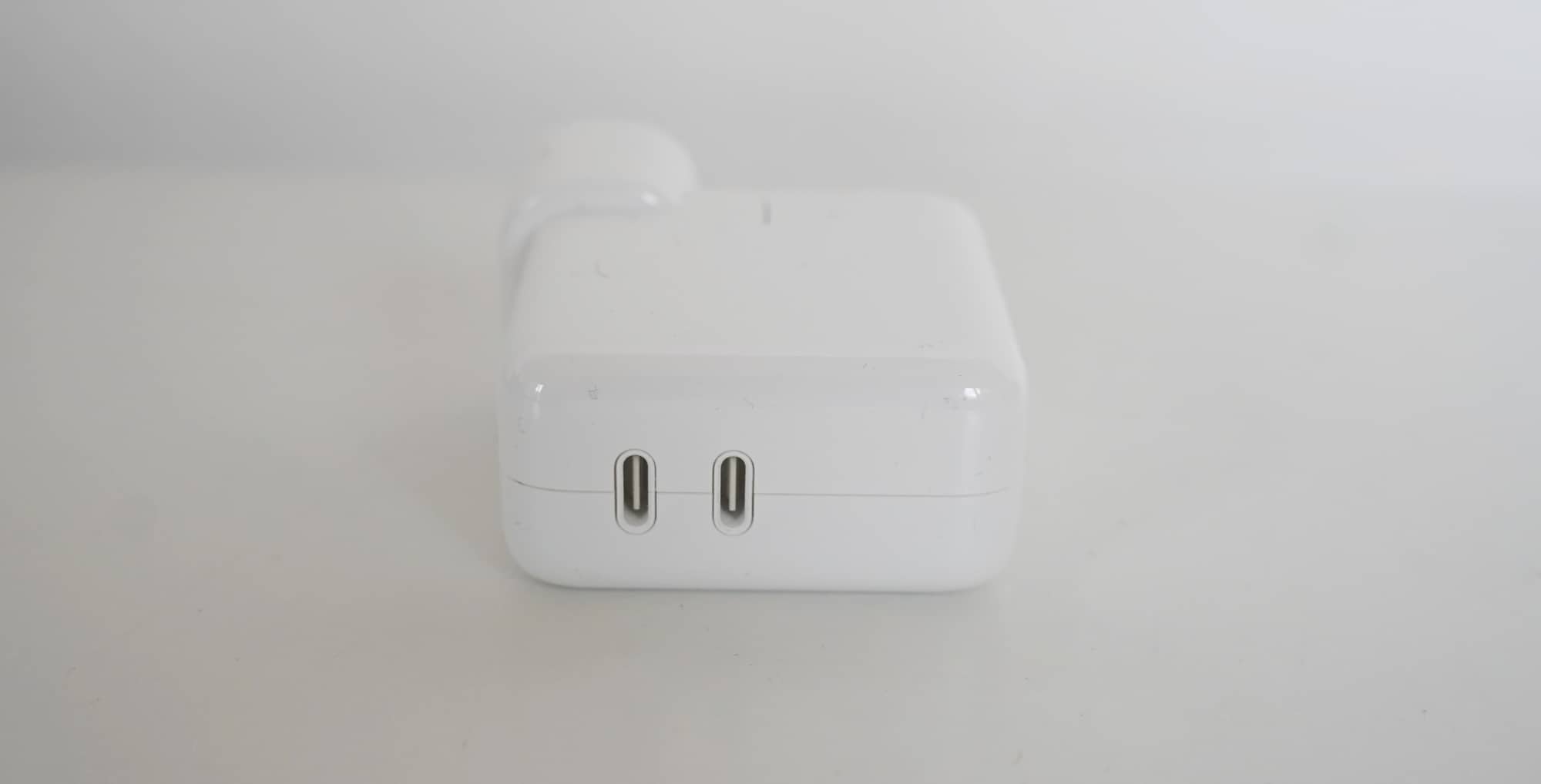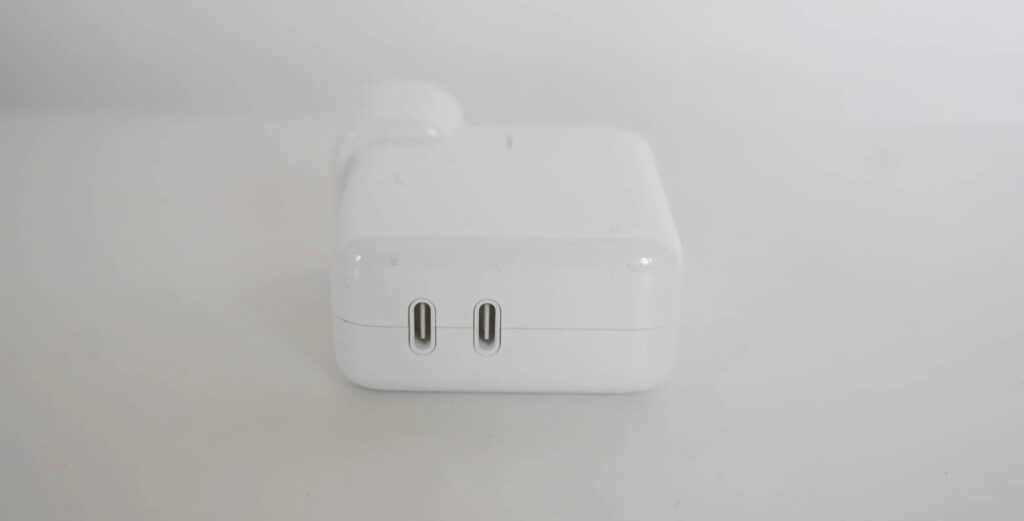 What needs work?
As good as the 15 inch MBA is, it's worth noting that outside of the bigger screen and addition of two speakers, it is basically just a bigger 13 inch MacBook Air.
That's not a bad thing by any stretch of the imagination, but that is all it is, which means some of the extra features you might expect from Apple's larger MacBook Pro models are missing here.
That means you only get two Type C/Thunderbolt ports just like the 13 inch Air, and you don't get an SD card slot again just like the 13 inch MBA. An expanded amount of ports and an SD card slot are features reserved for the MacBook Pro, not the Air, so unsurprisingly they are missing in action on this machine.
They're minor quibbles, to be sure, but they're worth noting all the same. An M2 MacBook Air is roughly the same regardless of what size you buy, be it 13 or 15 inches, it seems.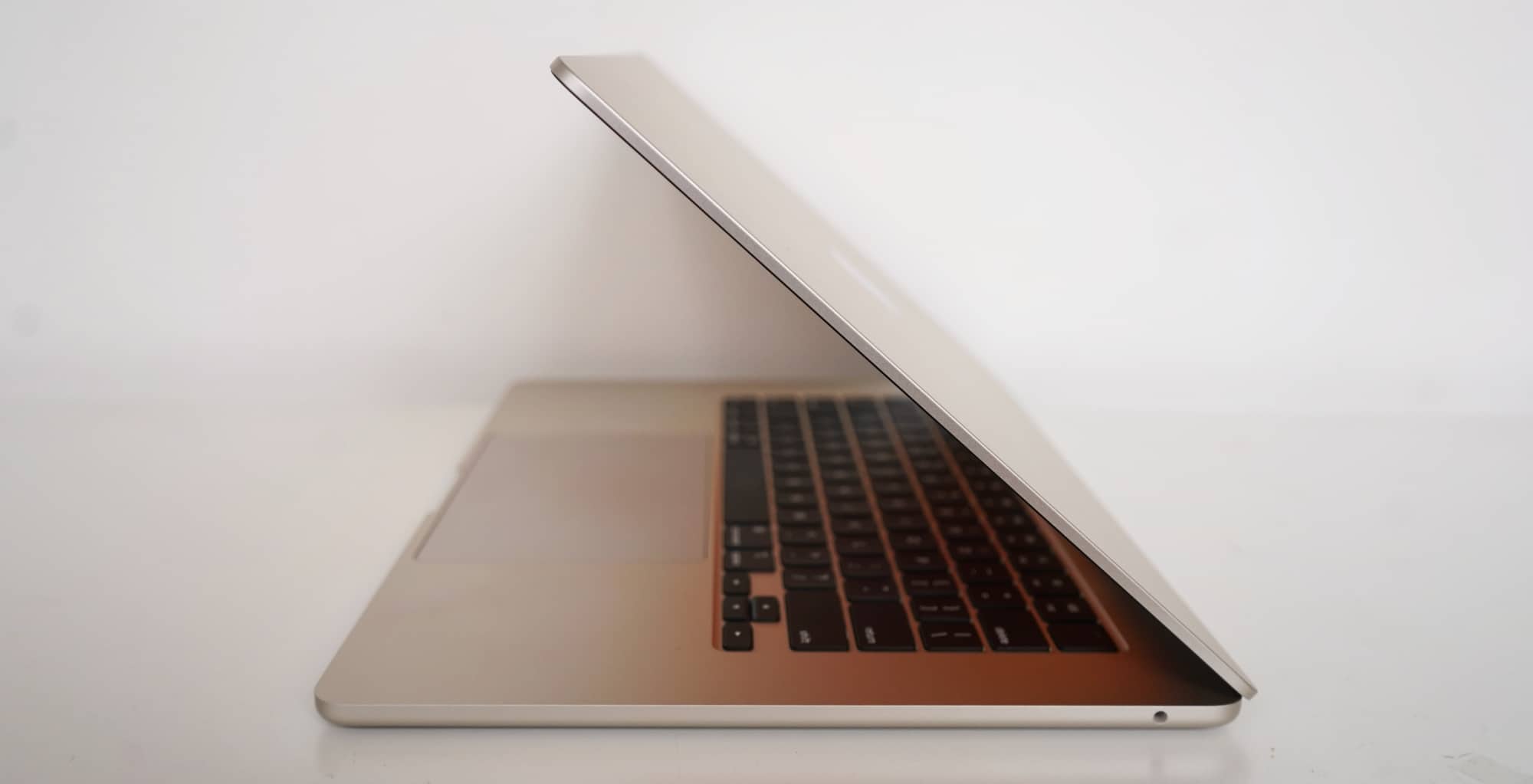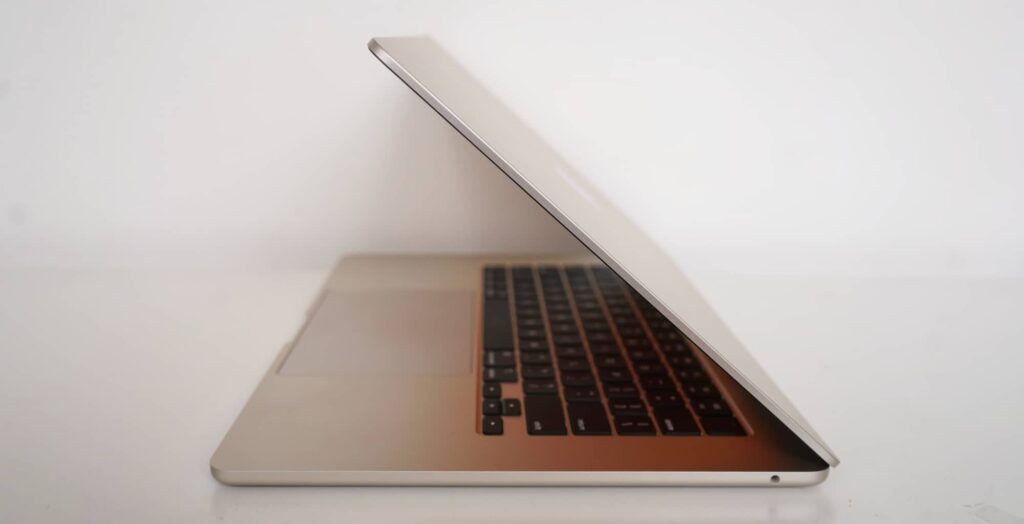 Final thoughts (TLDR)
At one point in the day, Apple would tell people to "think different", a marketing slogan that encouraged people to think outside the box with their choice of computers.
In the MacBook Air 15, it's a little like that, only you also need to think big. Think big about what you can use a portable laptop for, and about how big you want the battery life to be.
We're not sure we've seen a 15 inch computer handle this level of battery life while keeping the system thin, yet both of those are possible because of the Apple Silicon M2 chip used inside.
And for the price Apple is offering the 15 inch for, we get it. There's a lot to be happy about here. This computer makes so much sense.
If you're after a bigger MacBook without the equally big price tag, the MacBook Air 15 inch is well worth a look. Highly recommended.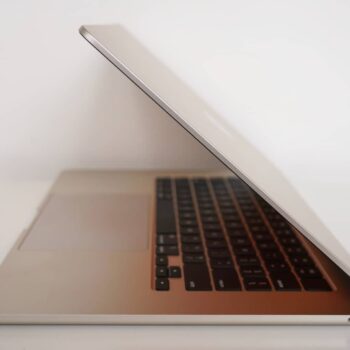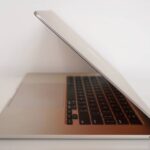 Apple MacBook Air 15 inch
The good
A bigger MacBook Air
It's spec'd to be the best Air
The great screen with a small shelf for the camera
Excellent keyboard
Solid six speaker system
Superb 16-18 hour battery life
Comes with the dual-port adaptor by default
The not-so-good
Only two Type C ports
No SD card slot