Quick review
Sennheiser Momentum True Wireless earphones
The good
Fantastically clear sound, provided they sit properly
Fairly solid balance
Touch controls can handle playback and volume
Ambient sound support
Cute fuzzy case
The not-so-good
Fit isn't necessarily comfortable
Touch controls aren't always easy to remember (fortunately the app has a guide)
More tips in the box would be nice
Battery life could be better
No stranger to audio, Sennheiser's first take on an AirPod competitor comes in the form of the Sennheiser Momentum True Wireless, an earphone that says it all in the name. Kinda.
Earphone cords are so yesterday, and yet not everyone is there yet. Apple has been making cordless and wireless earphones for a while, as have Samsung, Sony, and Jabra, to name a few, but we're just now seeing other players rock up.
Sennheiser is one of them, because while the brand has been building Bluetooth audio for long enough, Bluetooth cordless and wireless — the "truly wireless" take on earphones like the Apple AirPods — is still a fairly new area.
But that's where we are with the arrival of the Sennheiser Momentum True Wireless, a wire-free and cord-free take on portable audio by a brand that has a major following and audio heritage in the audio world.
Generally, you can associate high-end audio with the "Sennheiser" name, so are the Momentum True Wireless some of the best wireless in-earphones available? Let's find out.
Design and features
The Sennheiser Momentum True Wireless might be Sennheiser's first take on the wireless and cordless category, but the design won't really surprise anyone, offering relatively small earphones that fit in an equally small case.
Compared to other earphones, Sennheiser's actually seem a little larger, with a touch surface on either side of the plastic earphones, supporting a modicum of water resistance as IPX4, which basically means sweat and splash resistant.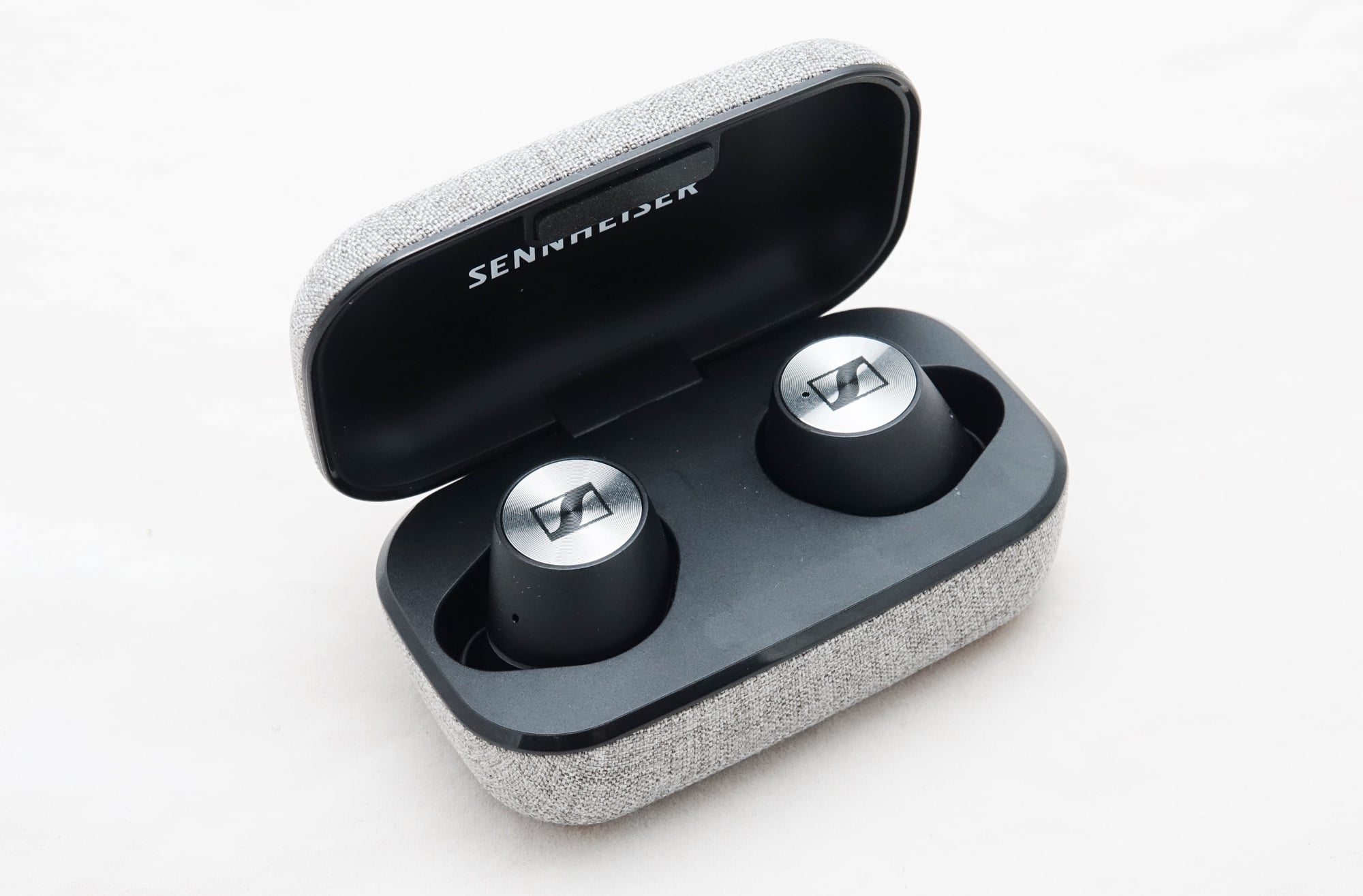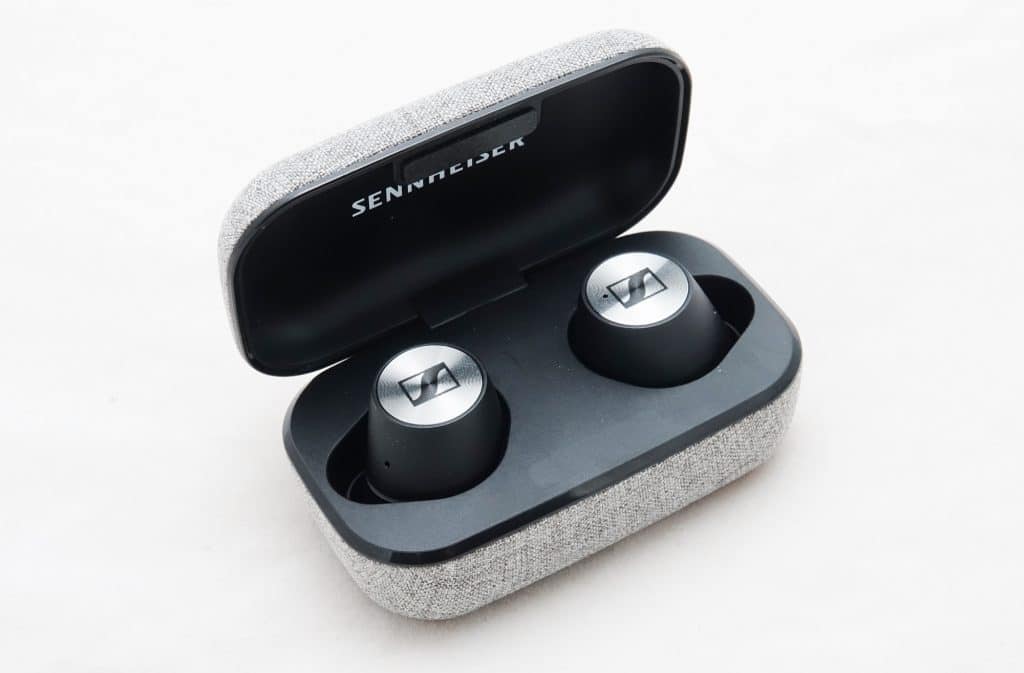 The case is actually one of the more interesting parts, with Sennheiser not only adopting USB Type C early (at least earlier than a lot of other brands), but also covering the case in a neat fabric lining that makes it more resistant to scuffs and smudges.
You'll find four silicone ear gels in the box, ranging from extra small, small, medium, and large.
In-use
While the Sennheiser Momentum True Wireless are still quite small, the feeling of the earphones is a little larger than we're used to.
Certainly if you're not used to larger earphones, you'll definitely feel this pair. Our ears definitely felt like they got a little bigger wearing these.
The unusual size means the comfort isn't always fantastic, and you might not want to keep the Momentum True Wireless earphones in your ears for the longest time, even if you're listening to "For the Longest Time".
We managed around two hours per session before the wearing led to a headache, though your mileage may vary. At least they stayed in place as we moved, though they weren't terribly comfortable throughout.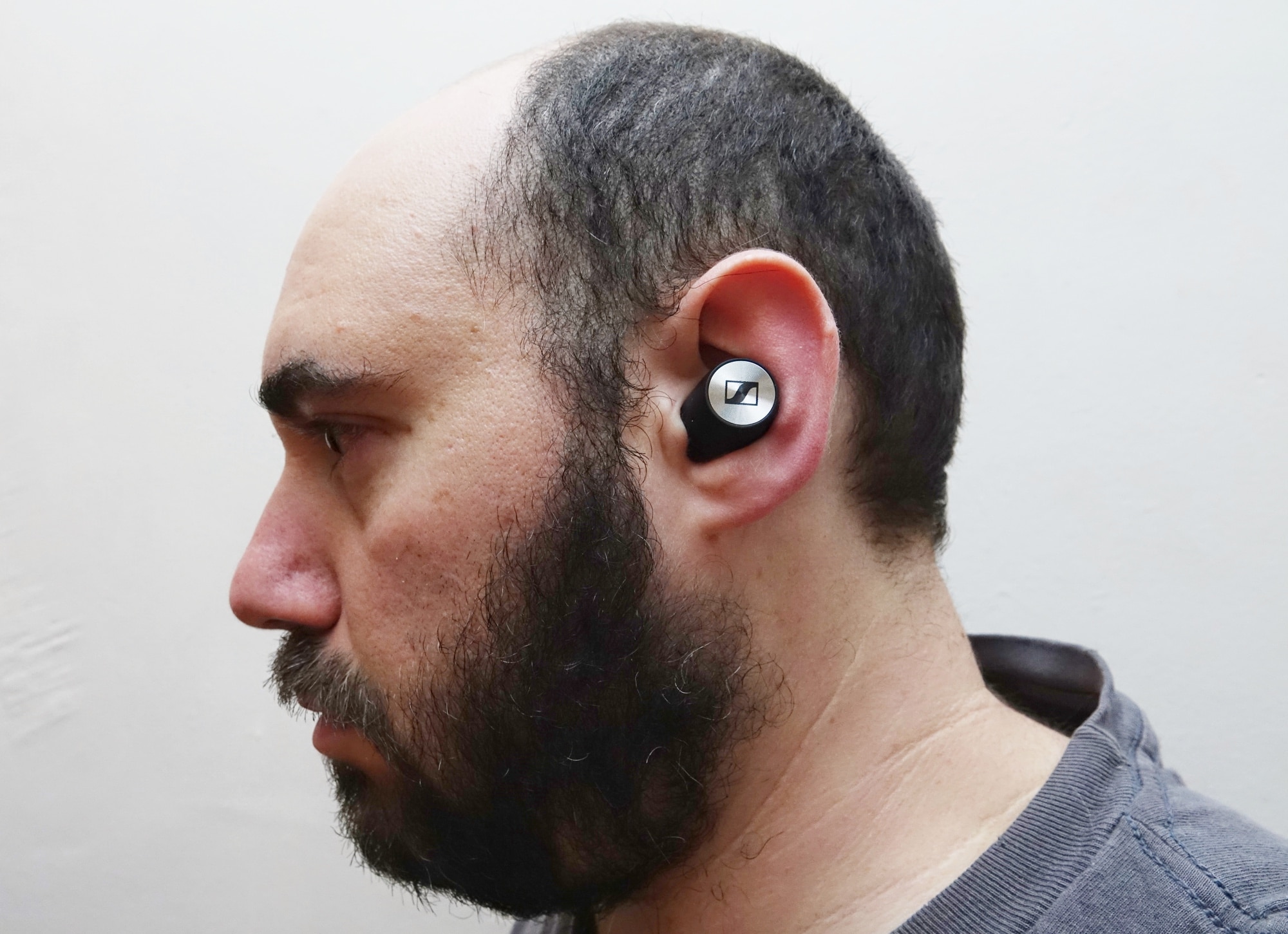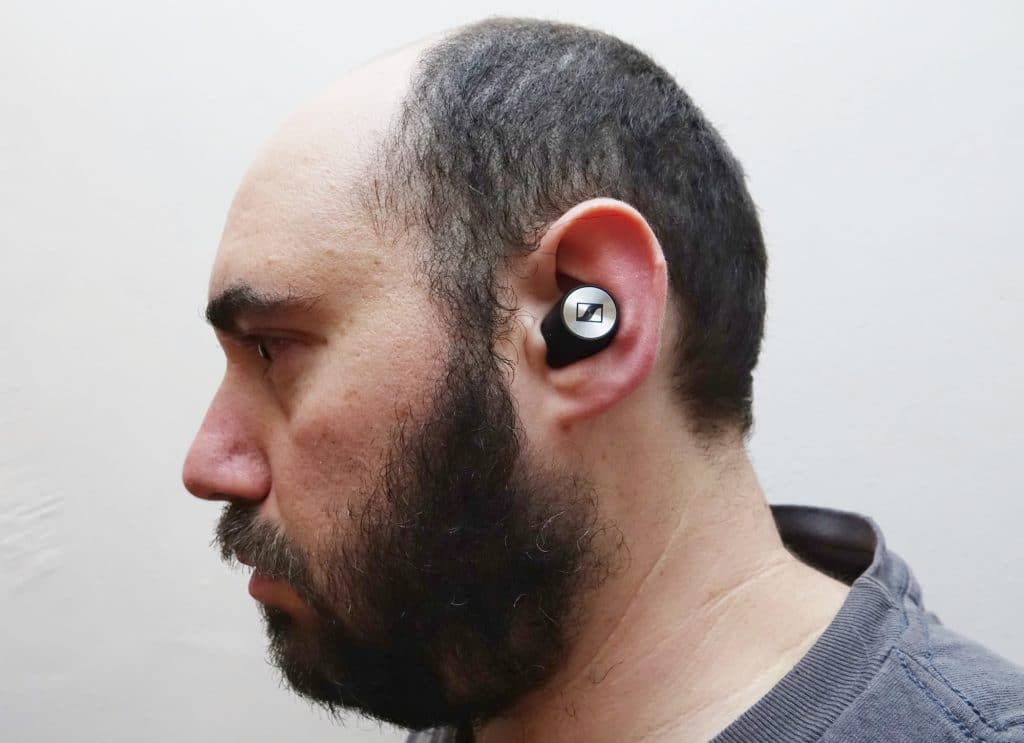 There's also the matter of controls, because they're not quite as approachable as other wireless earphones.
While there seems to be a pretty consistent push button or swipe system for earphones, the Sennheiser Momentum True Wireless offers a tap system that kind of has to be memorised, though can be found as a tip card in the app.
We didn't find Sennheiser's controls particularly handy, and sometimes they can be a little hit and miss in triggering them, but your phone and/or wearable can handle what the controls on the earphones may not easily offer.
The app also offers a form of equaliser control in a dynamic and visually animated way, though we found leaving the EQ at Sennheiser's flat sound provided the better experience on offer.
Performance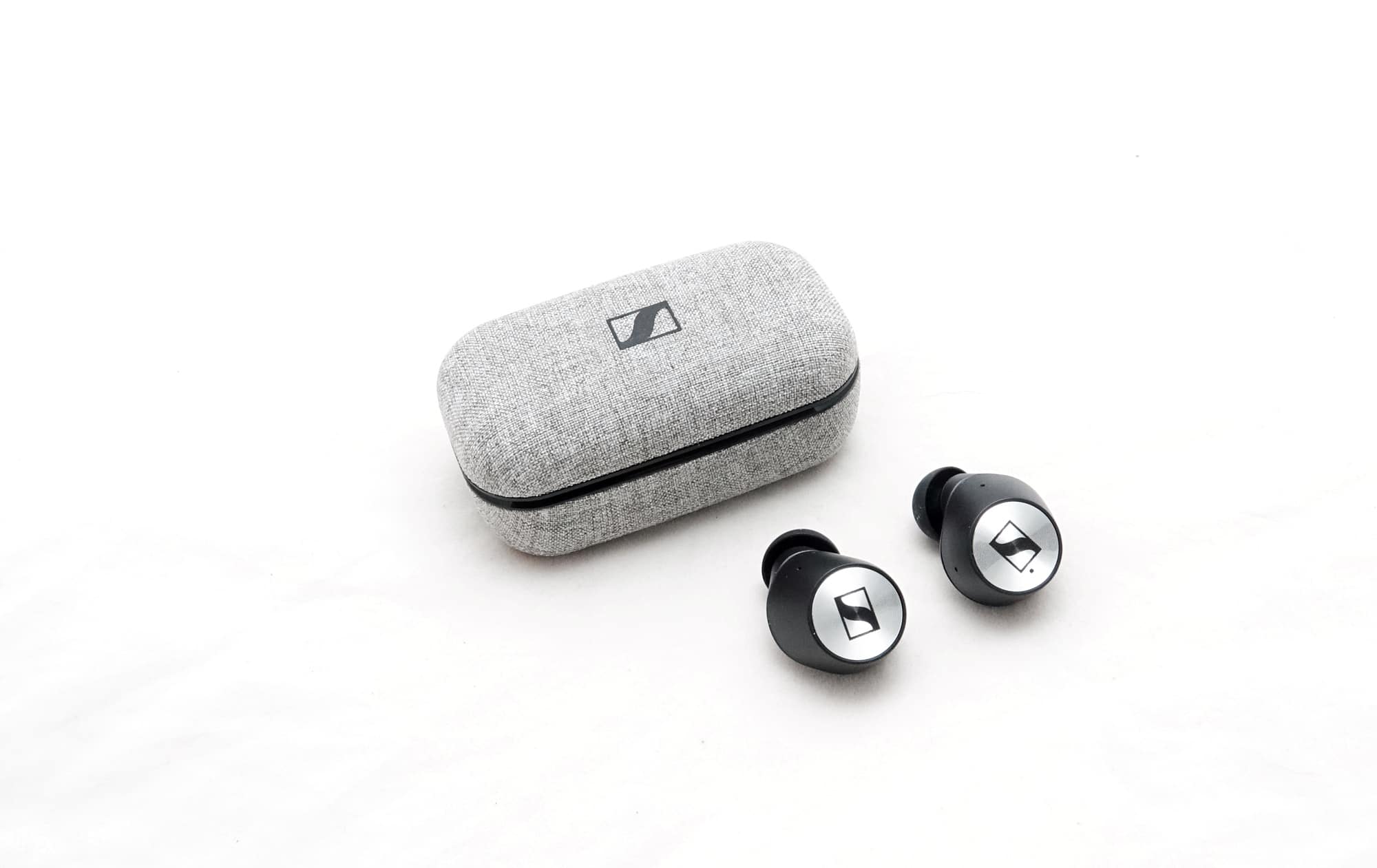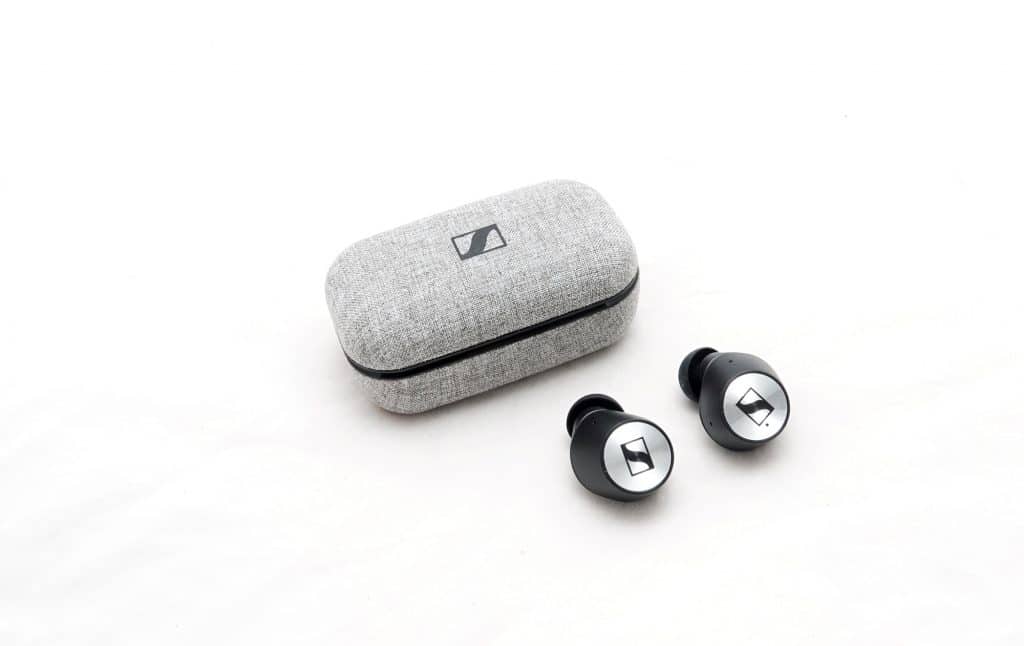 The comfort is the real problem with usability, however, because it's the one thing that will probably stop you from enjoying these earphones, as the sound is actually quite strong when the Momentum True Wireless are in place properly.
Testing with the Pickr 2019 Sound Test, we found great mids and highs, and acceptable bass, though the latter of these was entirely dependent on the seal, which isn't always easy to acquire depending on comfort.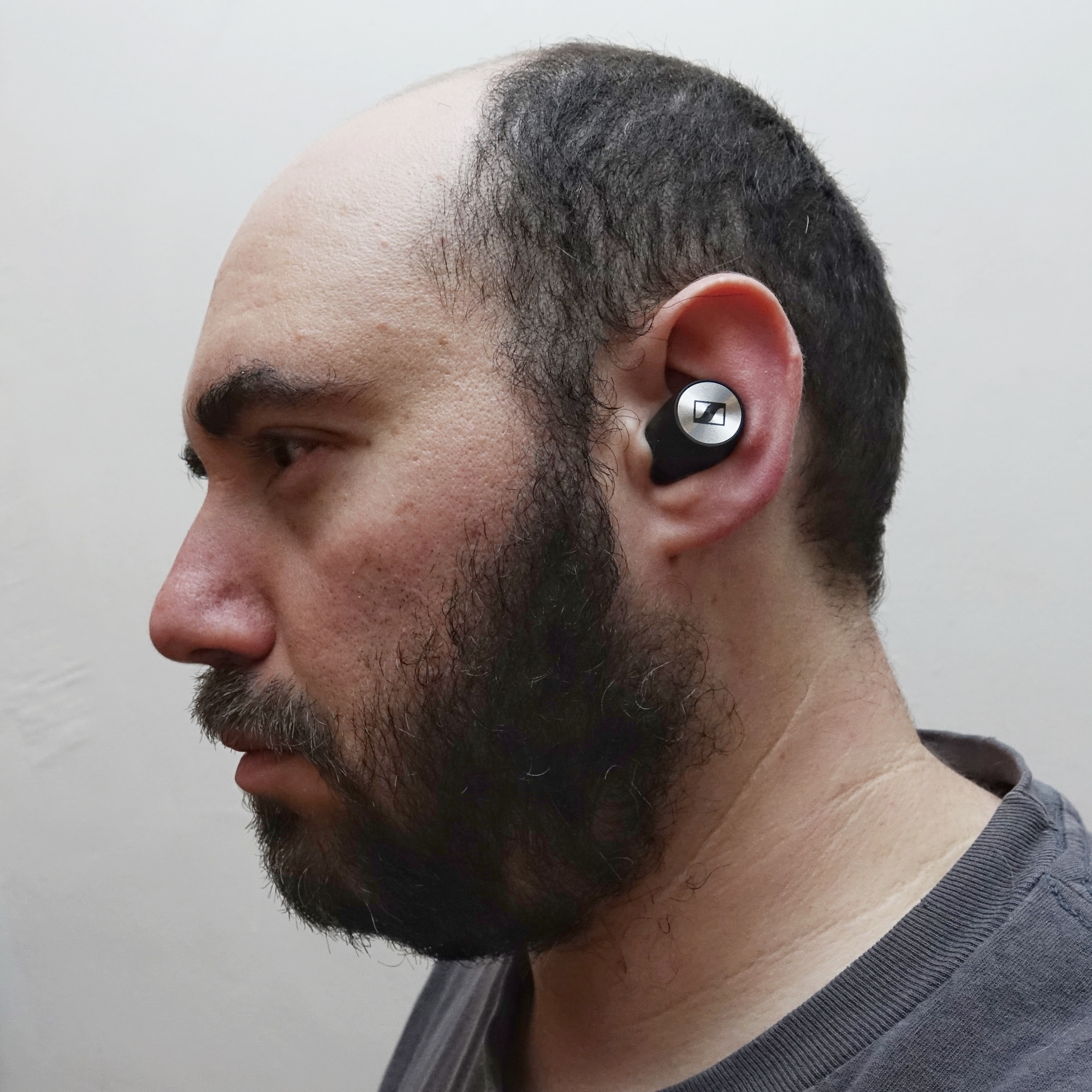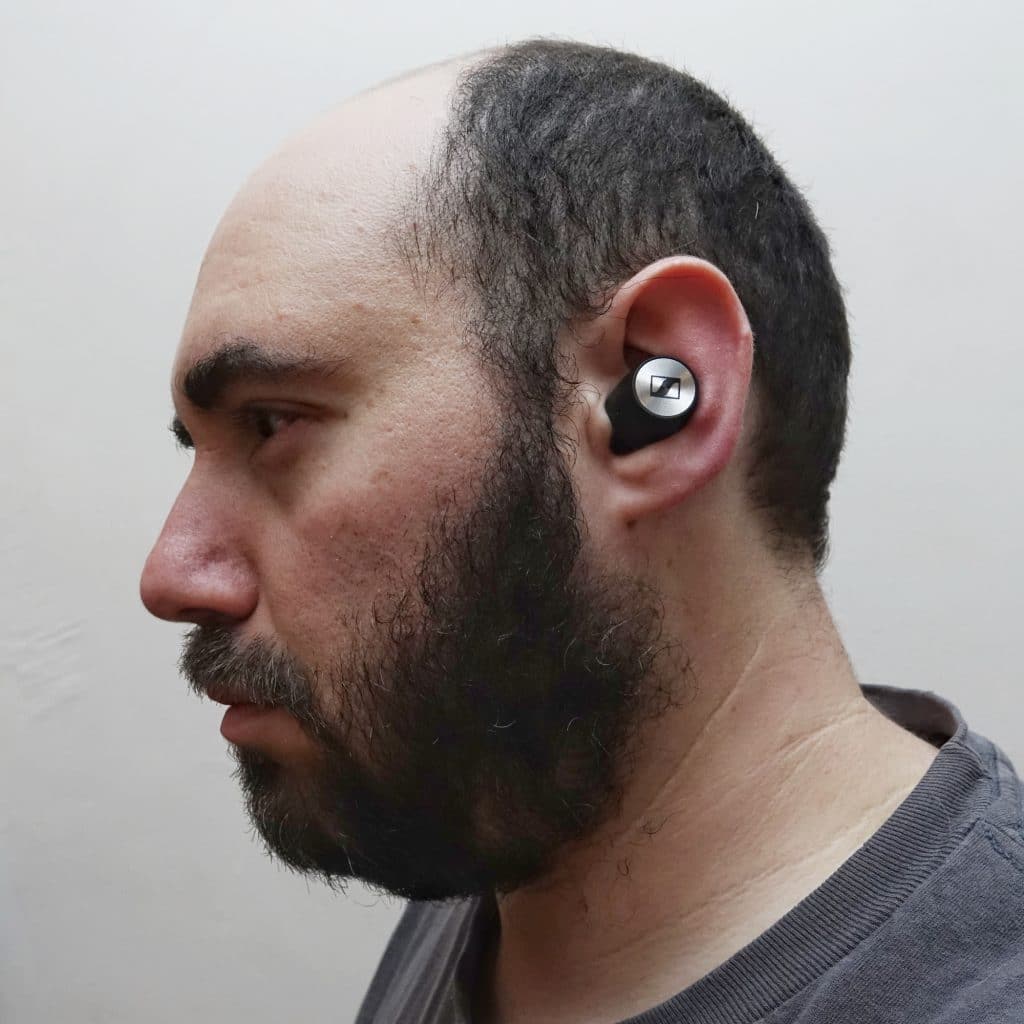 Throw the earphones in casually, and you'll pick up on the first two, the punch of vocals and treble sounds kicking in delightfully, though with diminished bass. Until you complete that seal and rotate the earphones, the bass doesn't really become noticeable or even evident, which means if you want the full Sennheiser experience from these truly wireless earphones, you're going to need to twist them in place to lock the sound in.
Lock the sound in and that's exactly what will happen, with Sennheiser's audio expertise delivering great distinction in bass and mids in R&B, with a solid rendition of Mark Ronson's "Uptown Funk". There's a deep and clear sound on offer when that seal is there, something we picked up in Daft Punk's "Contact", delivering a spacious sound generally across the board.
Even when keeping the sound in, the bass is the part that feels like it could be deeper, losing out that punch you might be looking for. You'll find it more in overemphasised tracks — in music where the engineering has pushed the bass intentionally — but you won't find much from the bass unless the earpieces of the Momentum True Wireless are truly screwed in right.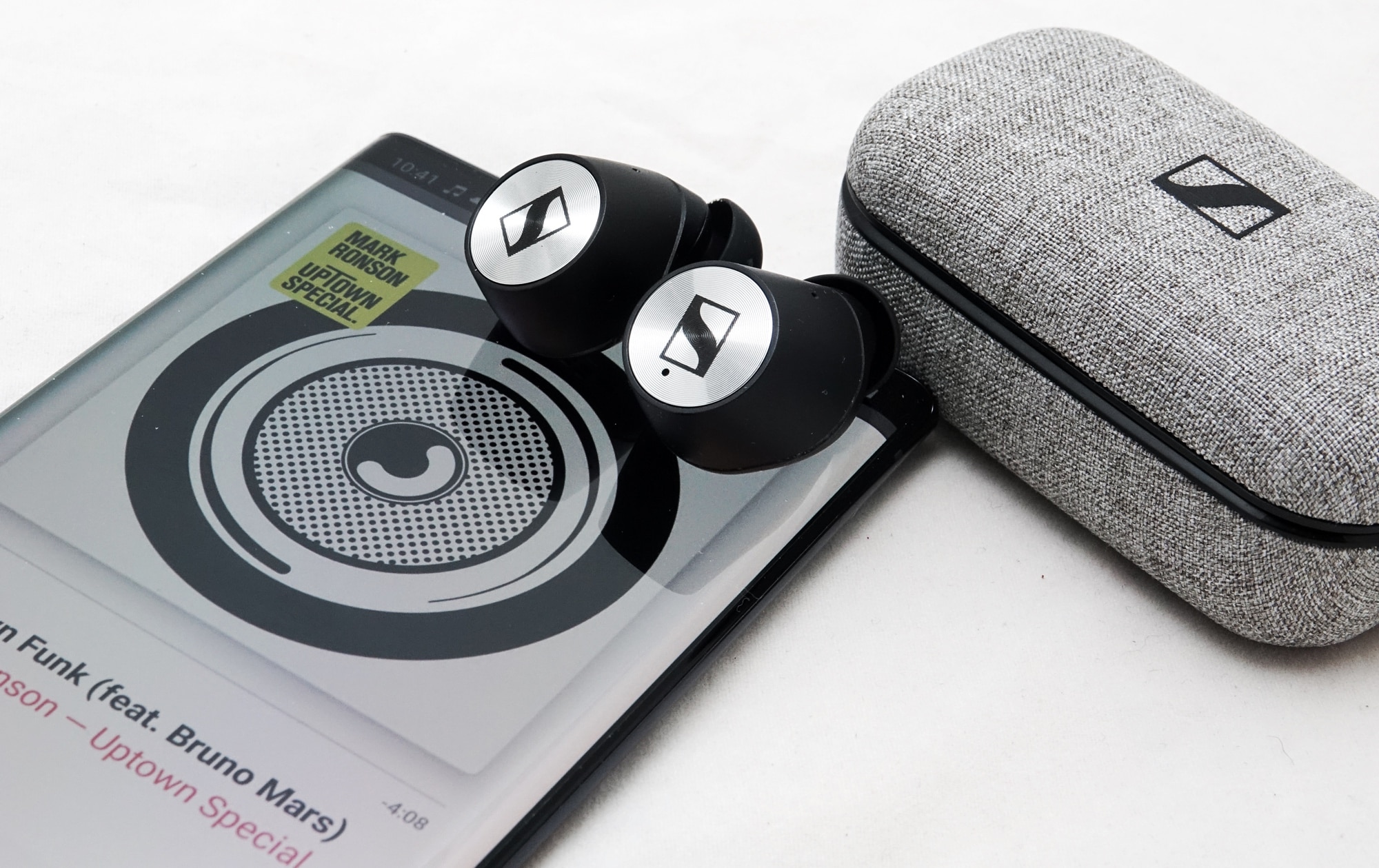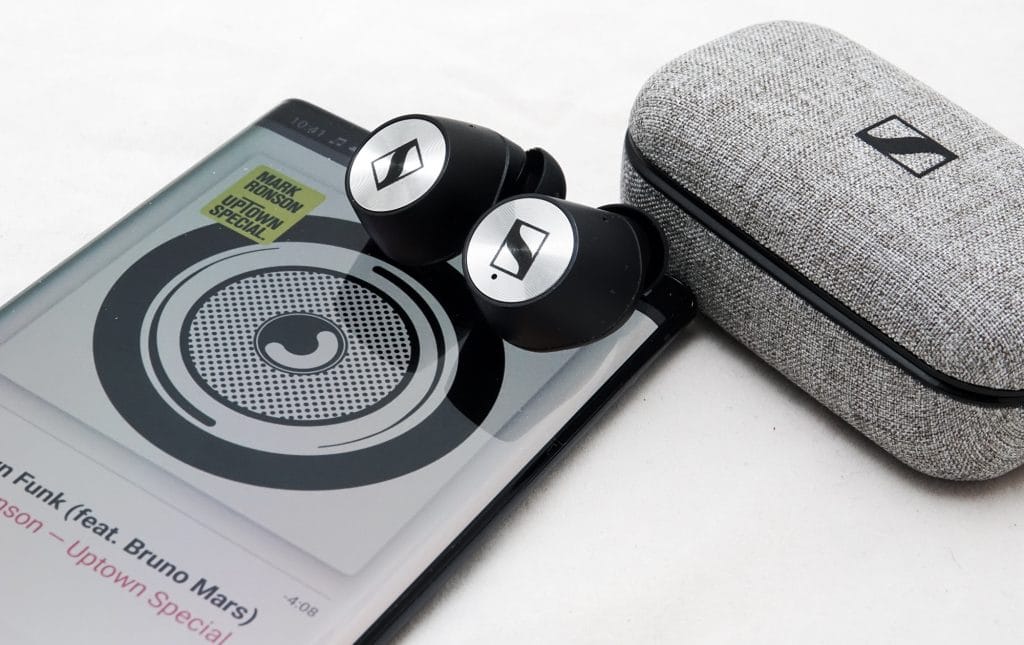 Battery
However the battery life is one area where Sennheiser could easily do better.
As such, you'll only find four hours of life for the earphones, with an extra two charges in the rechargeable phone case. That's basically 12 hours all up, which in the grand scheme of wireless and cordless earphones isn't much at all.
We found close to the four hour mark, even if the comfort of the Sennheiser Momentum True Wireless made it difficult to hit that at all. More on that later.
At least Sennheiser managed to get something not every headphone maker does, however, with the inclusion of a Type C port for charging.
It means that even if the battery life could be better, you'll have to carry around fewer cables if you're using a recent Android phone, though your cable assortment remains the same if you have an iPhone.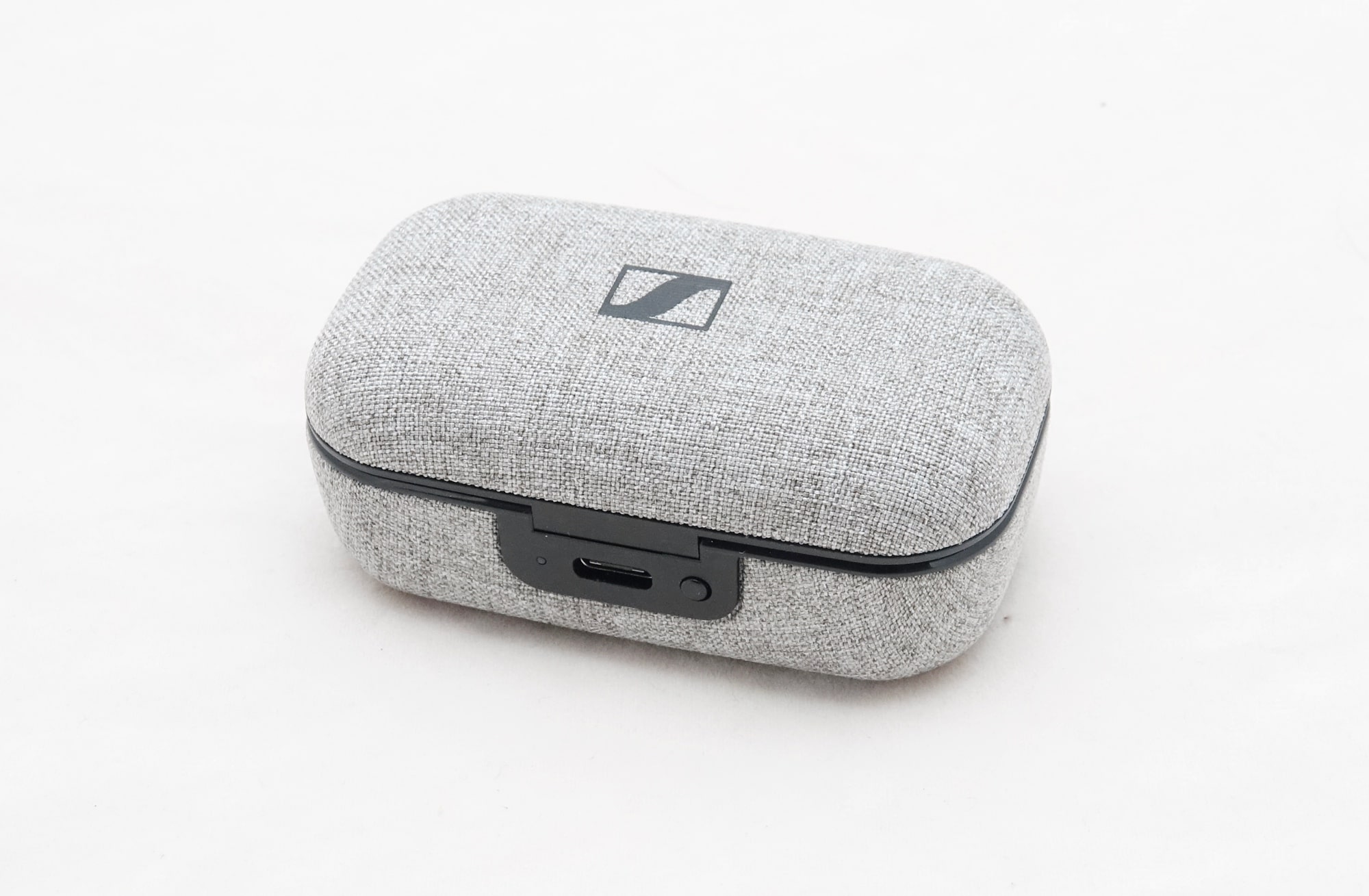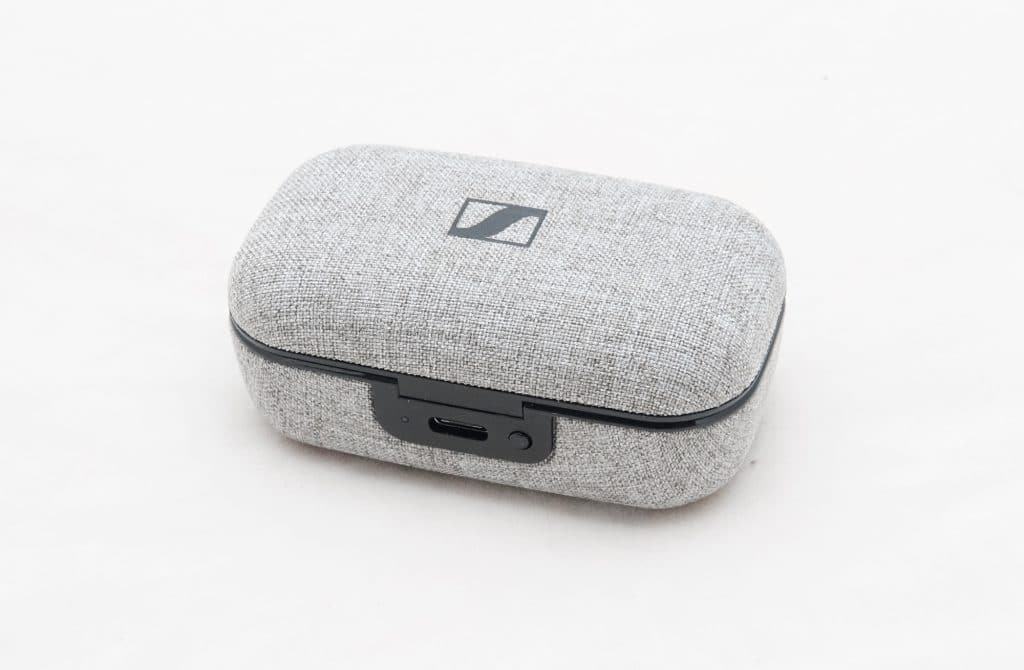 Value
At a retail tag of $499.95, however, the Sennheiser Momentum True Wireless earphones are not what you'd necessarily call a cheap pair.
To Sennheiser's credit, the price for these earphones is not out of kilter with what you can find in other brands, though $500 is also a little on the steep side given there's no noise cancelling built-in.
If this pair was closer to the $350 or $400 mark, it would feel a little more like where we'd place them. Given you're buying a brand with as much heritage as Sennheiser, we imagine that's part of where the price tag is coming from.
What needs work?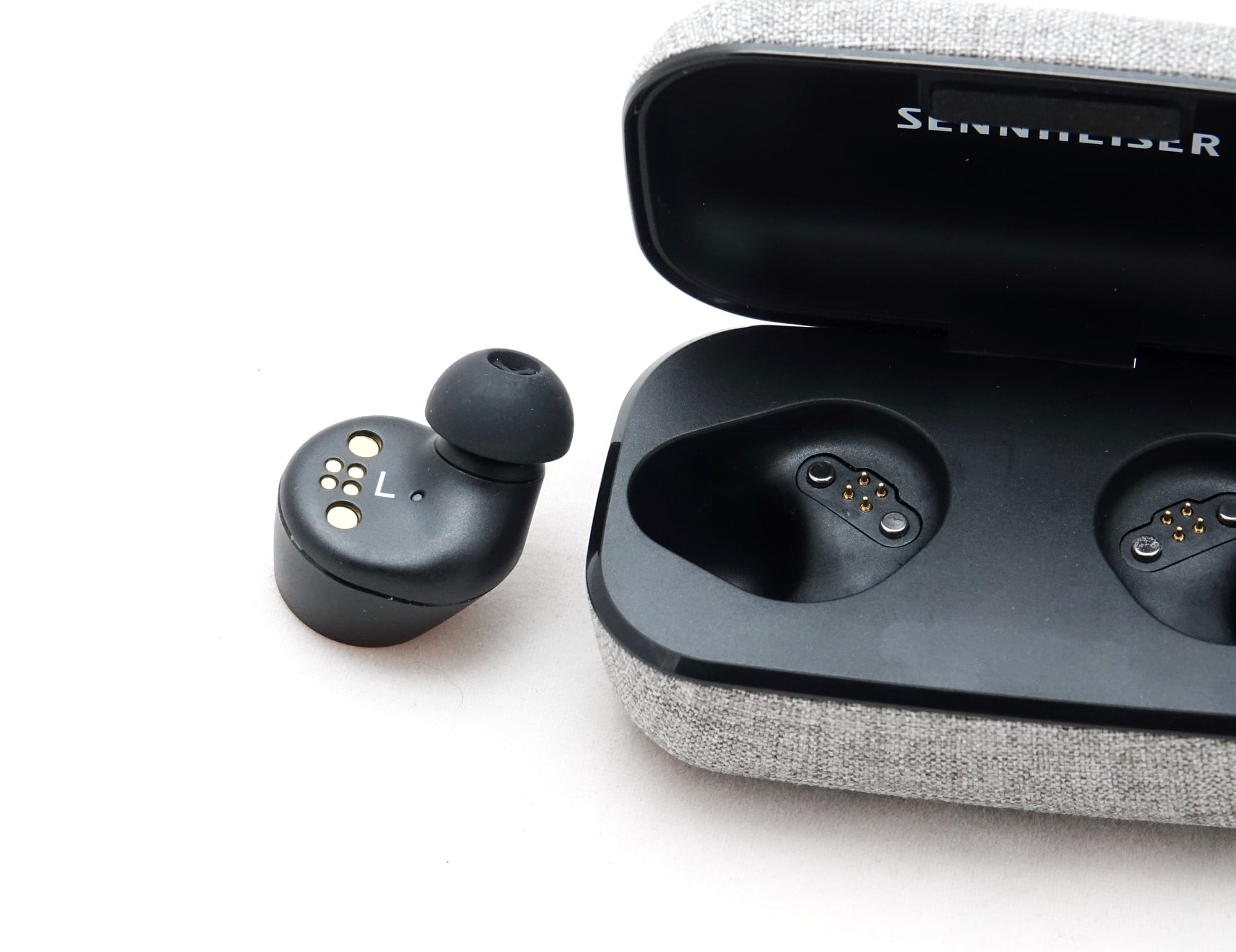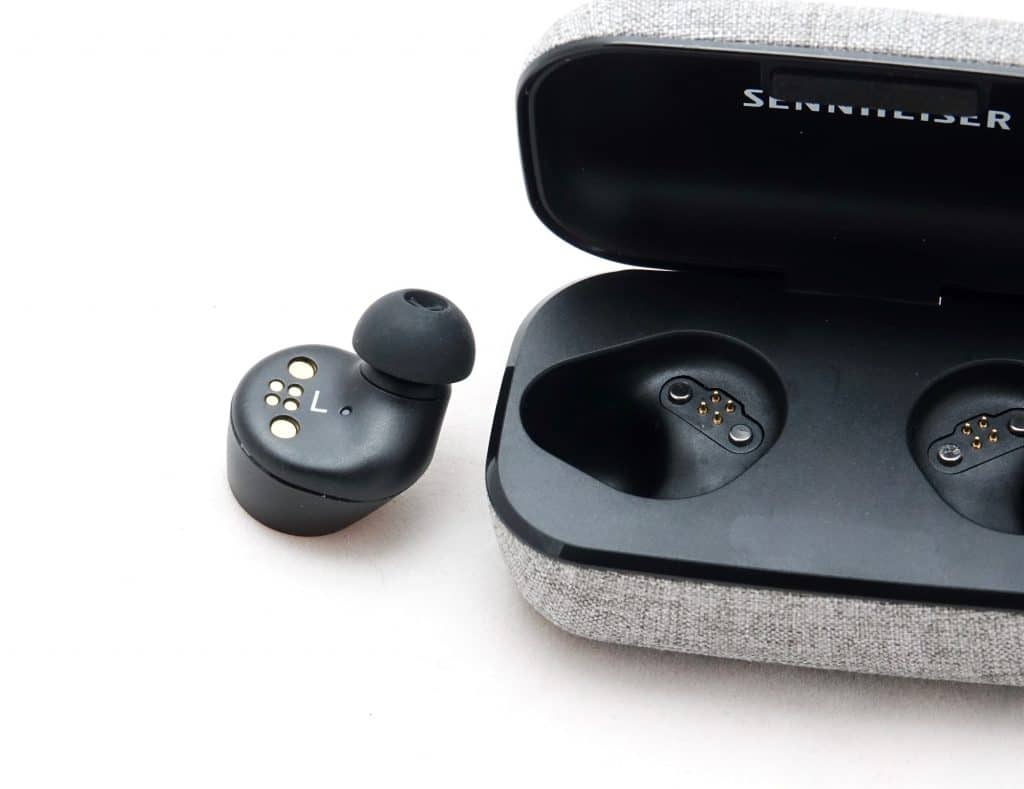 Looking past the price, the sound is definitely one of the key points worth talking about, though it's not perfect. Bass can be a little hit and miss, though the audio is deep enough that you're not likely to struggle too much here.
The problem with getting the most out of the bass and that strong Sennheiser balance is the fit, and that if you don't get the Sennheiser True Momentum sitting properly in the ears, you won't get enough of a seal needed to give you the full balance on offer.
To its credit, Sennheiser gives you a bit of a tutorial when you load the app, informing you just how you need to rotate the earphones in your ear. The idea is a little reminiscent of the process some in-earphones have had in the early days, back when you needed to twist them in place to have the earphones hold.
However the problem with Sennheiser's screw fit for the Momentum True Wireless earphones isn't that you do need to screw them in a little, but rather that the comfort is hard to deal with. Or rather, the lack of comfort.
Once you go over a period of two hours, the size of the Sennheiser Momentum True Wireless can wear in just that bit, and depending on what you're used to, give you a slight headache. We've worn a lot of headphones over the years and experienced more earphones than most, and while a pair from KEF once felt like they stretched ears, the Momentum True Wireless actually hurt after a while.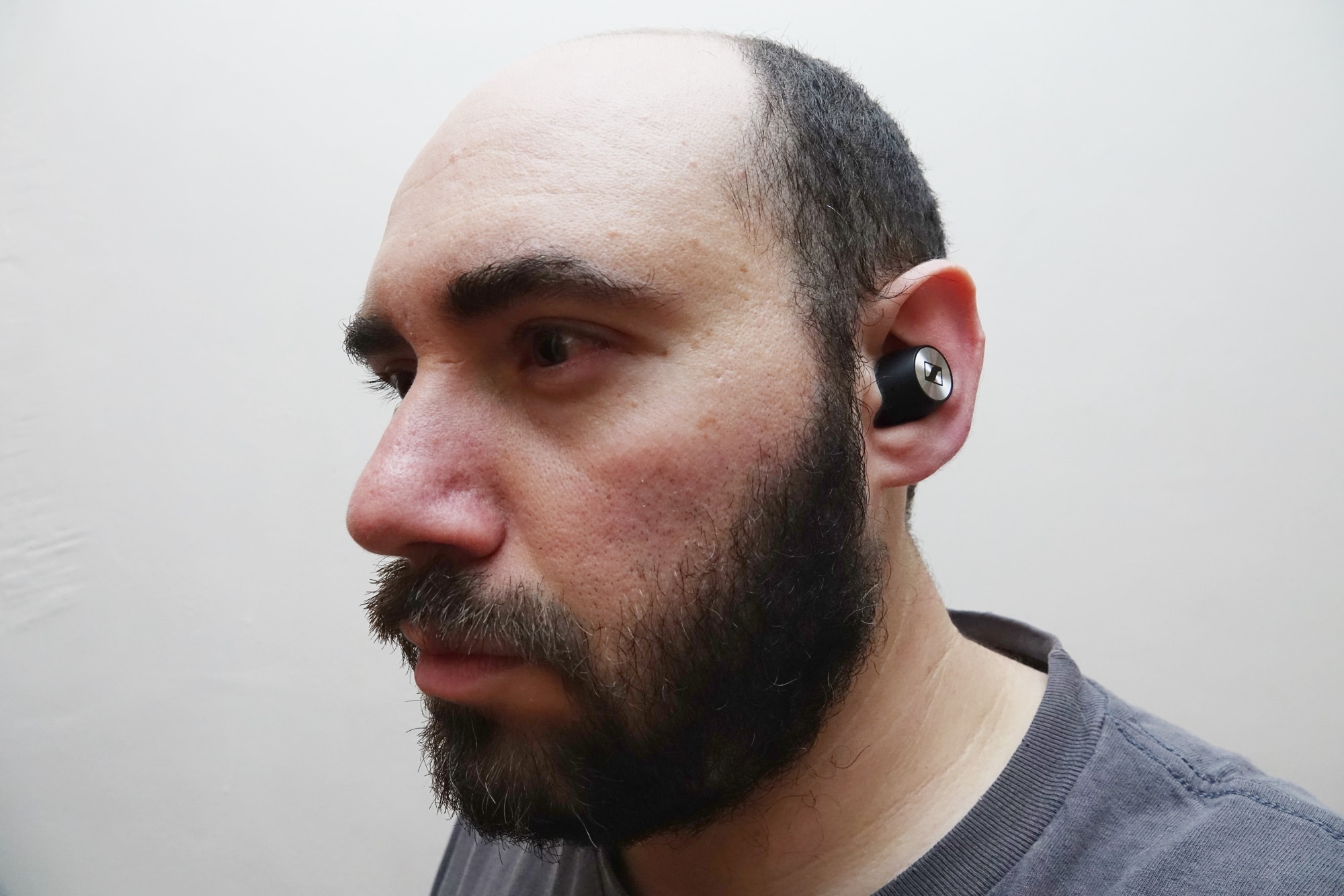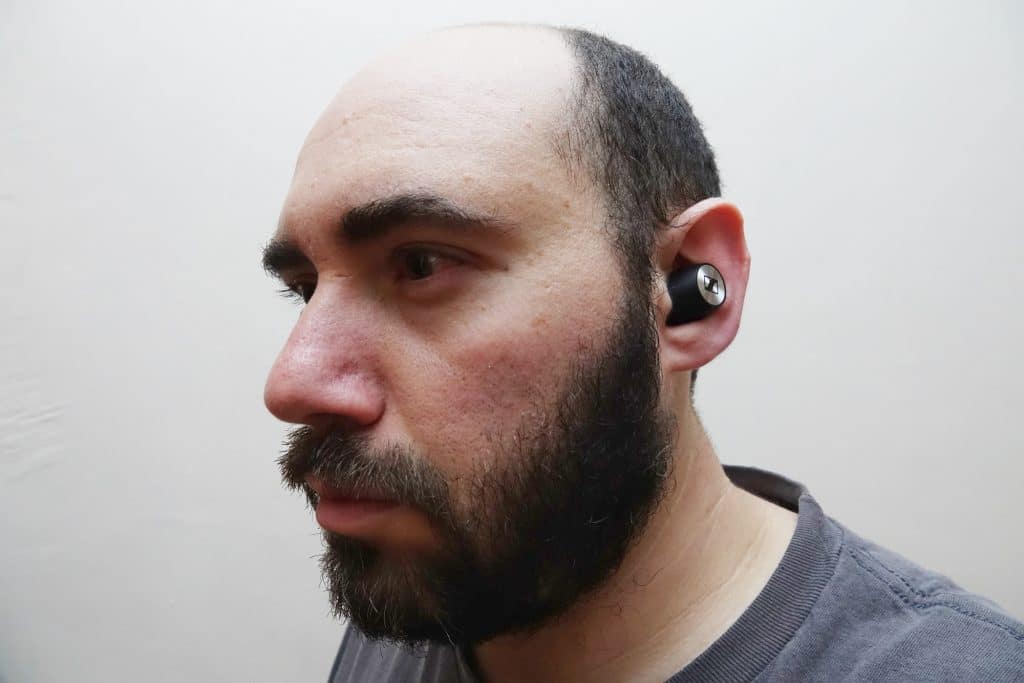 These earphones might not seem overly large upon first glance, but they're definitely sizeable, and the discomfort is something we tried testing again and again, just to make sure it wasn't in our head.
We've not experienced this issue with many earphones before, and through repeated testing, found if we kept the listening period down, the comfort was acceptable. Once we went over a couple of hours, however, the discomfort wore in.
You might not have this issue at all, mind you, and if so, the Sennheiser True Momentum Wireless will be closer to a dream if that's the case. When sealed, they sound excellent, but getting that seal and comfort didn't seem remarkably easy for us.
Not helping this issue of comfort is the lack of tips in the box. While this is a premium pair, you only get four tip sizes — extra small, small, medium, and large — and only in silicone. Premium earphones usually offer foam, and yet not here, a shame given it would have aided comfort considerably.
Final thoughts (TLDR)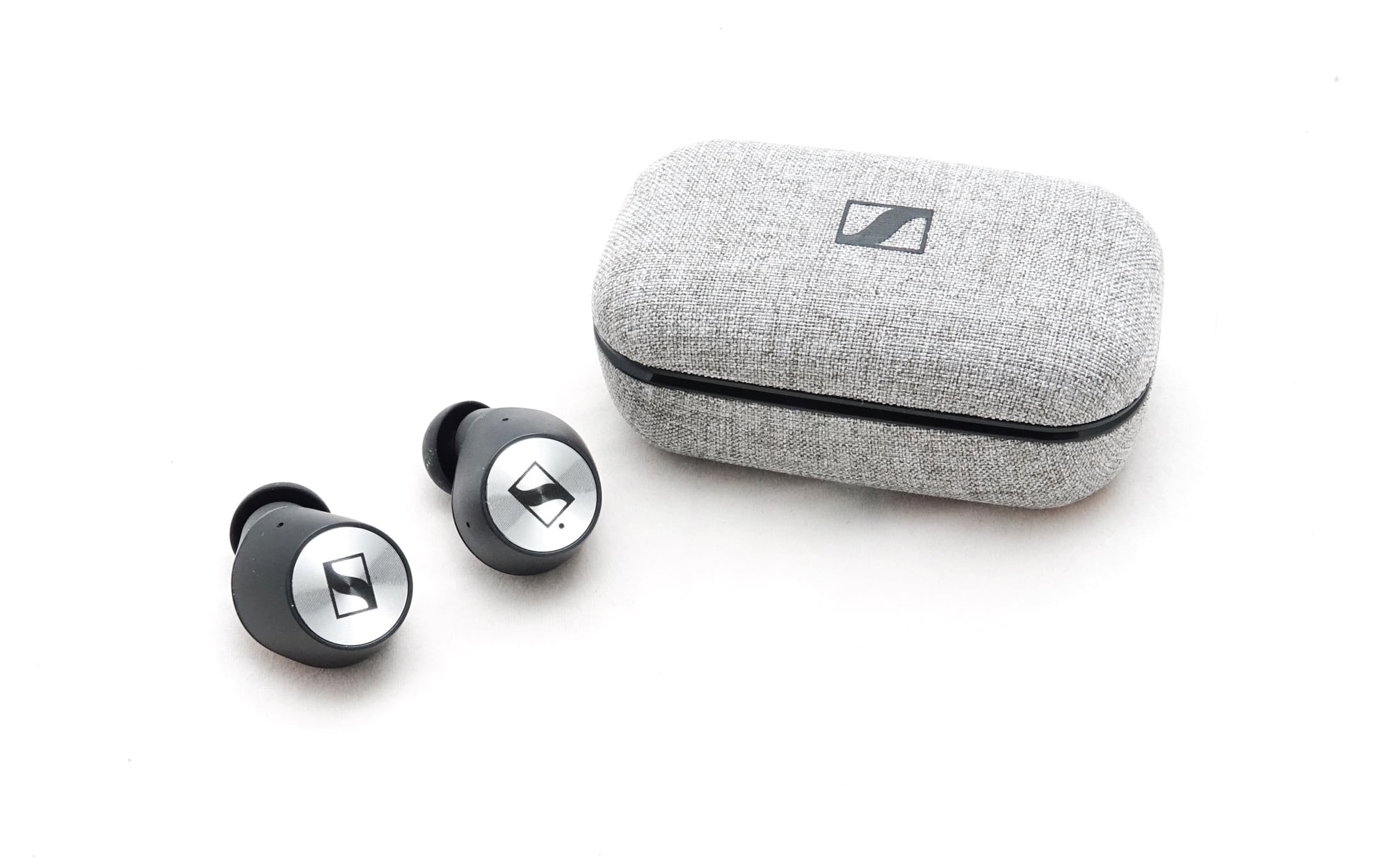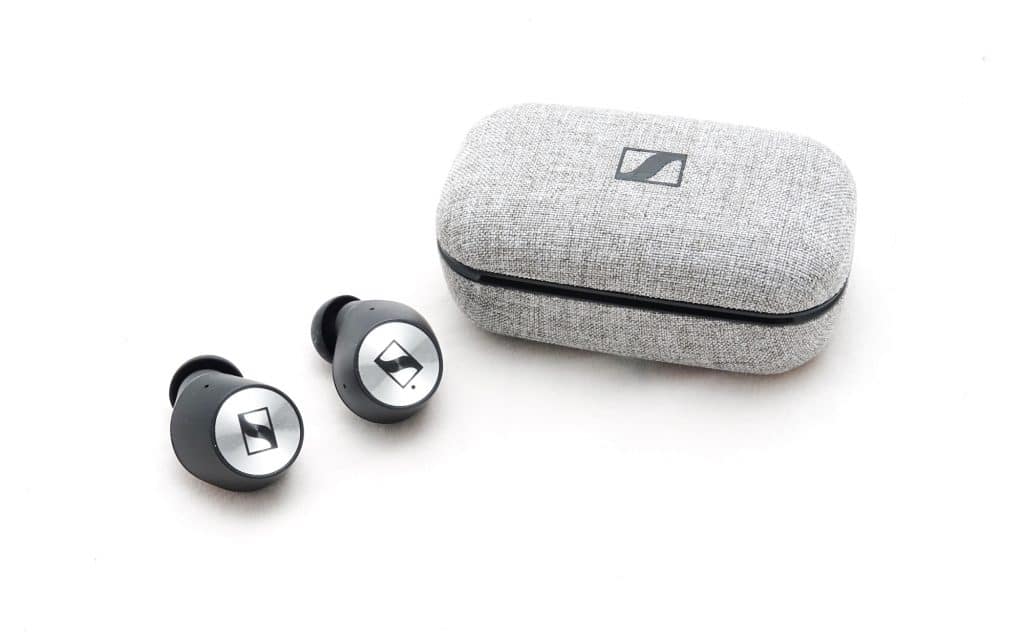 You don't have to look hard to find wireless and cordless earphones from a variety of manufacturers, but from the top tier audio makers, that's not necessarily as easy.
Perhaps rightfully so, the legends of audio are taking their time to get out products to a wireless and cordless market, building the technology gradually to make gear that upholds the quality they've become known for.
Sennheiser is a brand known for producing audio excellence over the years, and so we can see why something like the Momentum True Wireless has taken time to be pushed out. Unfortunately, it's not quite the dash of perfection it needs to be.
There are some clear positives to the Sennheiser Momentum True Wireless earphones, such as the balanced sound and the cute and quaint design, but the comfort is something we flag as a bit of a problem, and one that produces a dilemma: for as good as the Momentum True Wireless earphones are, it's hard to look past a pair that you can only wear for a couple of hours at a time.
It's a shame, too, because there's definitely something here, but until that design is a little comfier, Sennheiser's Momentum True Wireless earphones are a freeing start, but something that'll leaving you wanting and waiting for version two. Frankly, we can't wait to see what V2 of the True Wireless looks like, because if Sennheiser can get the design and comfort right, it will clearly have something that stands out for all the right reasons.
Sennheiser Momentum True Wireless earphones
The good
Fantastically clear sound, provided they sit properly
Fairly solid balance
Touch controls can handle playback and volume
Ambient sound support
Cute fuzzy case
The not-so-good
Fit isn't necessarily comfortable
Touch controls aren't always easy to remember (fortunately the app has a guide)
More tips in the box would be nice
Battery life could be better