Even though phones can cost over a thousand, you don't need to spend anywhere near that. If you're looking for a phone that hits the mid-range well, the Oppo Reno Z might just sit well, offering a solid take and solid value for the $500 mark.
There's no shortage of phones to pick from these days, and they hit so many price points. The thousand mark and over is where the high-end flagship phones typically sit, but you may not need to hit that price point.
For the past couple of years, manufacturers have been pushing the mid-range with more gusto, and in 2019, we've seen some serious competition. With Google's Pixel 3a delivering enough of the Pixel performance for a properly mid-range price, there's a new phone to beat, something Oppo is keen to give a crack at.
At $499, the Oppo Reno Z is a solid attempt to undercut the mid-range Pixel with a lower price tag and solid feature set. Does it succeed, and if not, is it a really solid mid-range choice all the same, or does the Reno Z fall short?
Design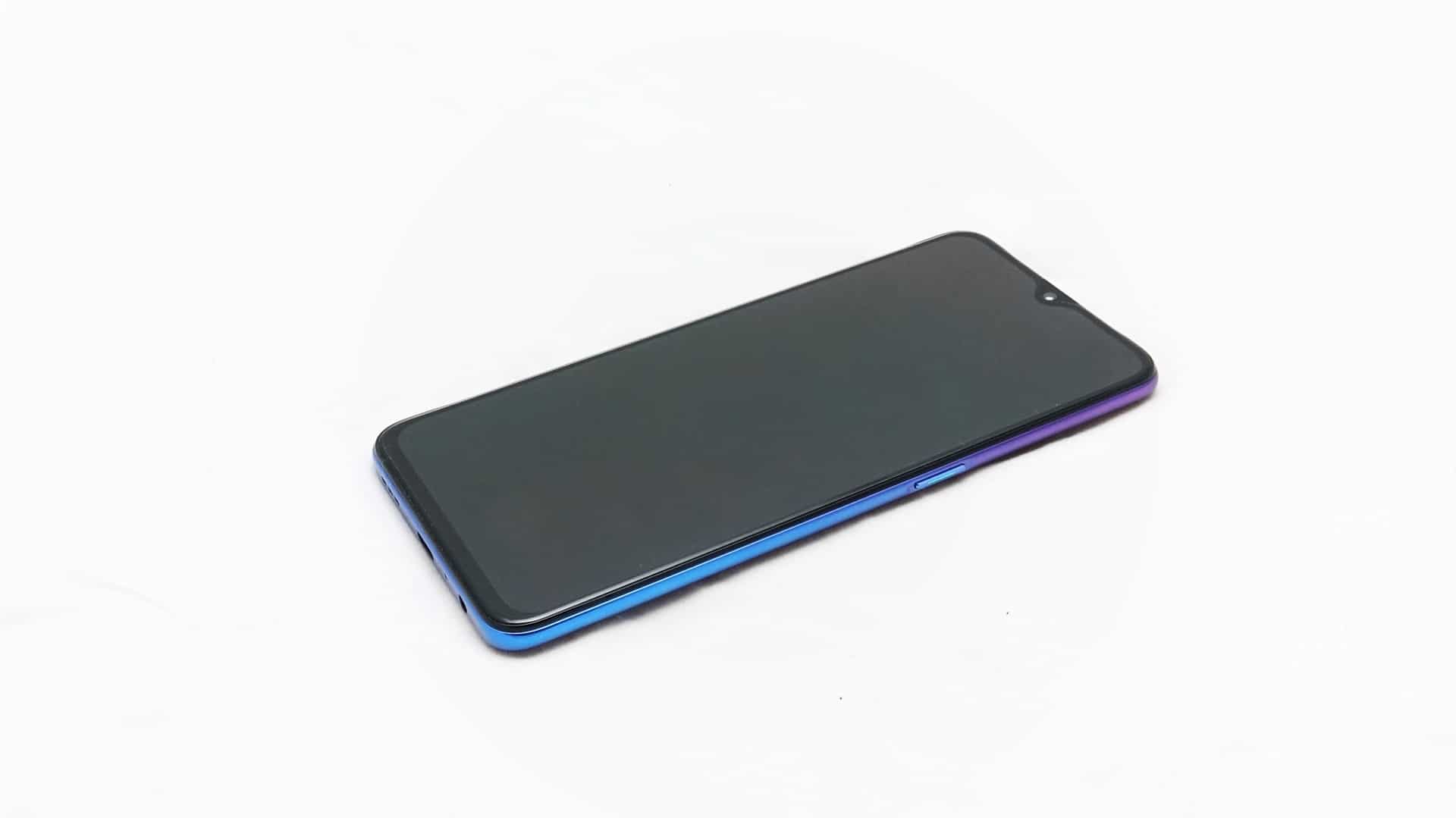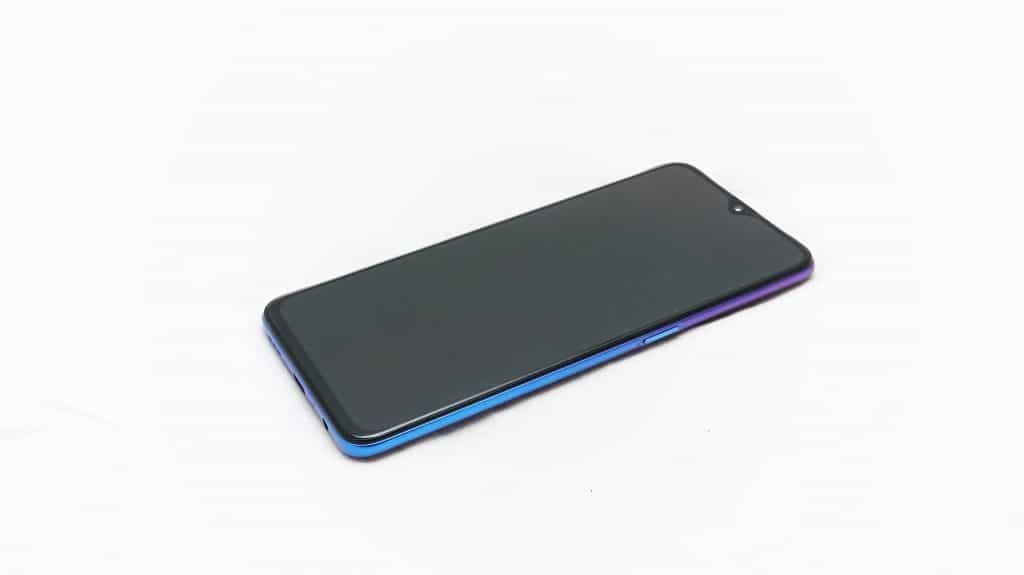 Sporting a back design similar to the Reno 5G, yet without the neato shark fin pop-up camera up top, the Oppo Reno Z is what happens when a company takes something that works and cuts it back to something that still does, but is built to match a price.
That means you'll find a similarly glass construction that measures a surprisingly thick 9.1mm and weighs 186 grams.
The front of the Reno Z is mostly screen, relying on a 6.4 inch display that takes up most of the front, save for a teardrop camera spot at the front, similar to what we saw in the Oppo R17 Pro.
On the back, things are a little different, with a curved back that stretches the thickness the extra millimetres we're talking about, doing so with a neat colour sheen painted throughout it.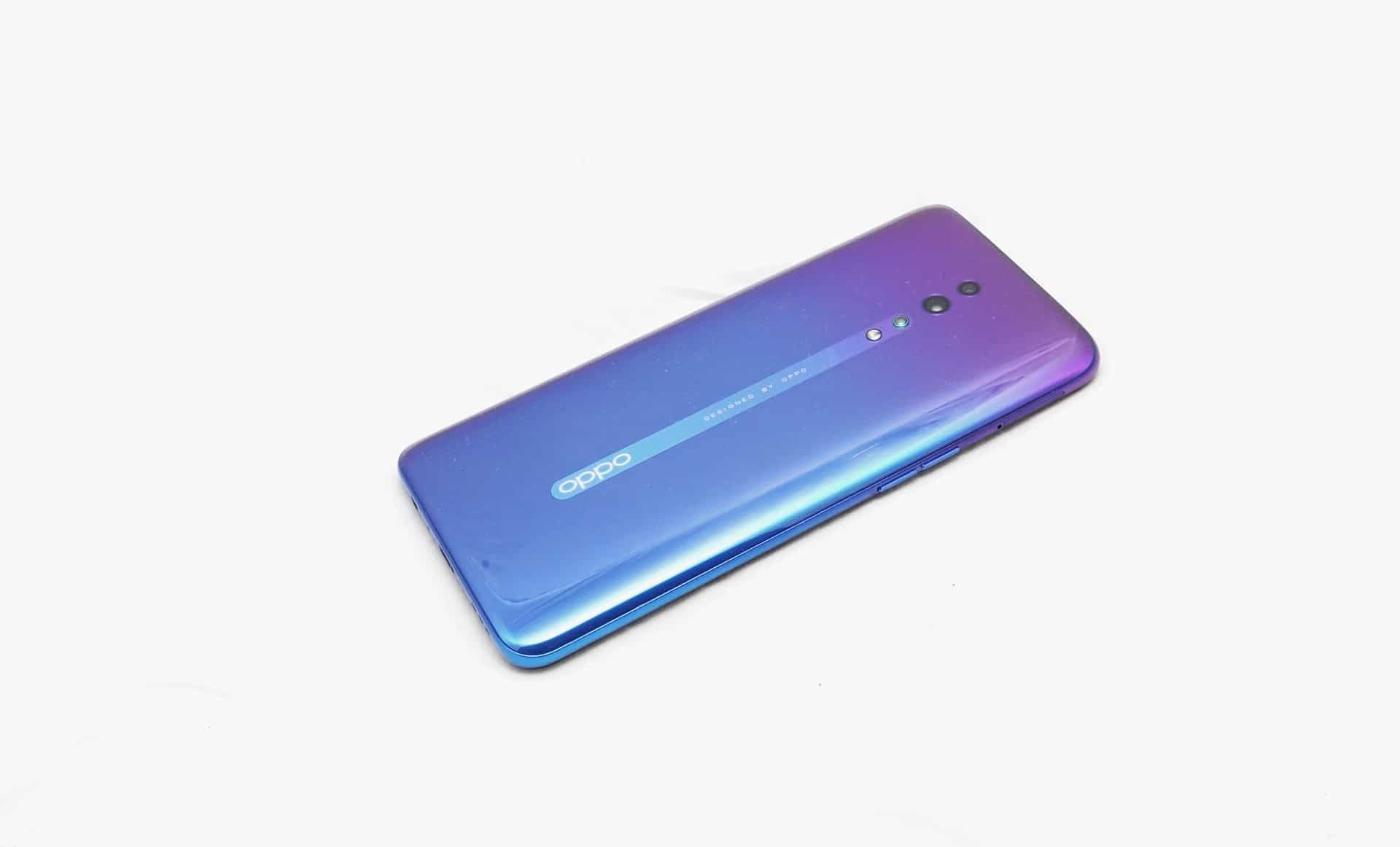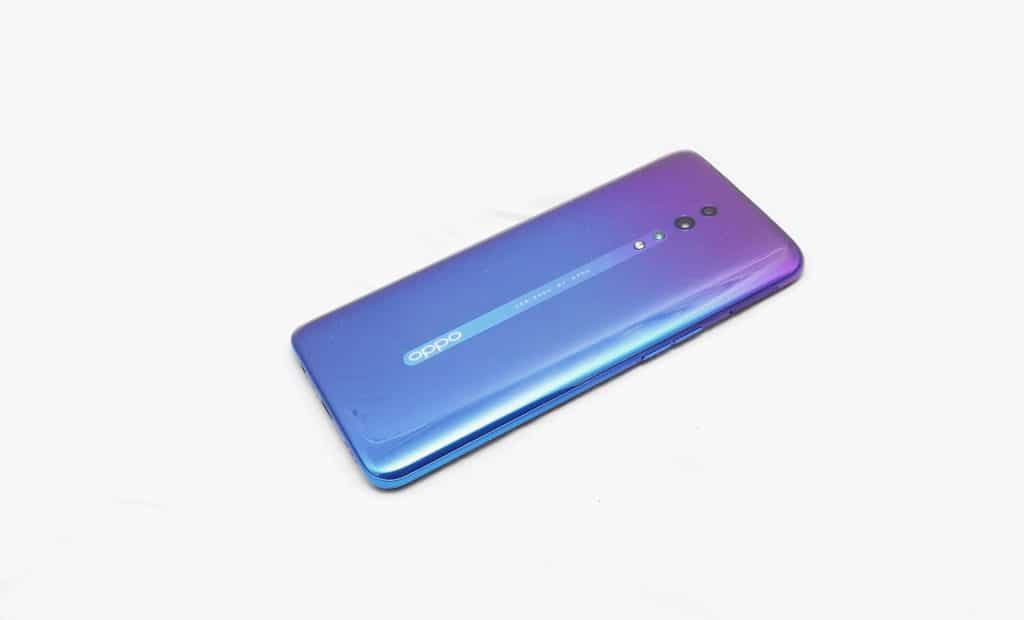 Features
Underneath that colourful look, the Oppo Reno Z snags a MediaTek Helio P90 processor, an eight-core chip that is paired with 8GB RAM and 128GB storage that cannot be upgraded.
Google's Android 9.0 arrives on the Reno Z out of the box, though it's one with an overlay on top, as Oppo opts for its take on Android once again, ColorOS.
Cameras are a notable part of the Oppo Reno Z experience, and for that you'll find two on the back, with a 48 megapixel F1.7 camera working alongside a 5 megapixel depth camera set to F2.4. There's a rear flash here for snapping shots that need an extra burst of light in the darkness, as well as support for 4K Ultra HD video, if you like to capture in that. Finally, on the front you can find a 32 megapixel F2.0 selfie camera.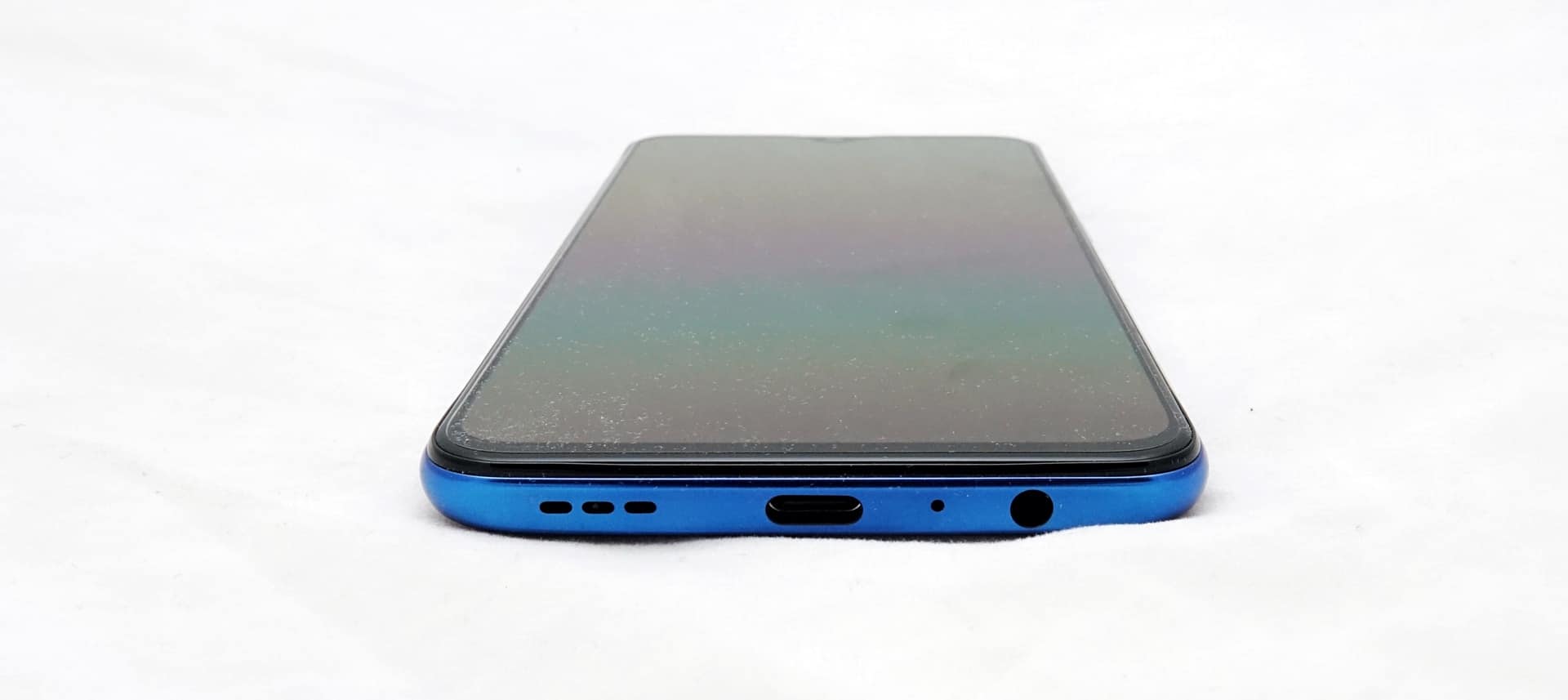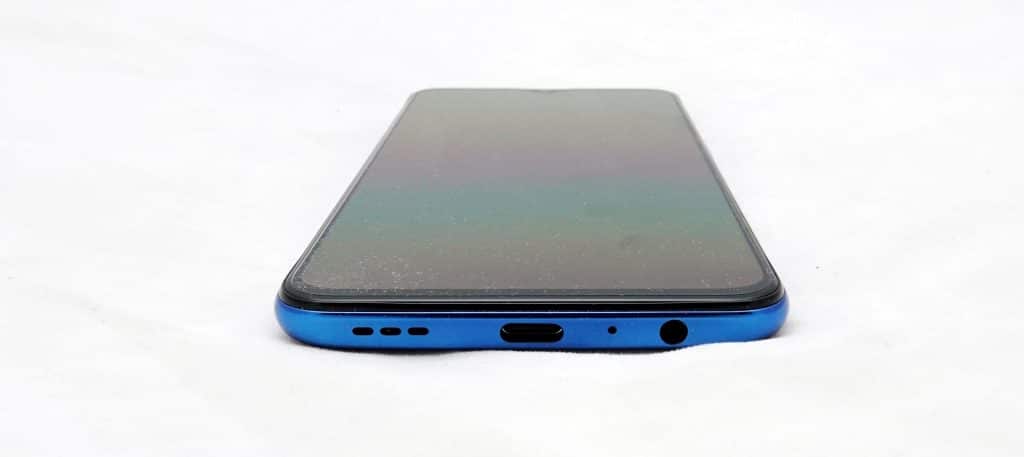 Connections for the Oppo Reno Z are fairly standard even for a mid-range phone in 2019, with Bluetooth 5, 802.11a/b/g/n/ac WiFi, Near-Field Communication (NFC), and Category 12 4G LTE supporting speeds as high as 600Mbps down and 100Mbps up. You'll even find a Type C USB connection at the bottom to charge from, though no wireless charging, so it's wired all the way for the Reno Z.
Oppo has left the 3.5mm headset jack if you still rely on that, though, and there's support for both an in-screen fingerprint reader as well as a facial security system from the front-facing camera found in a teardrop cut out on the display.
That display, by the way, is a 6.4 inch Full HD+ AMOLED screen, taking up most of the front of the phone, complete with a layer of Corning's scratch-resistant Gorilla Glass 5 protecting the display.
Finally there's the battery, which on the Oppo Reno Z is rated at 4035mAh and is not removable.
In-use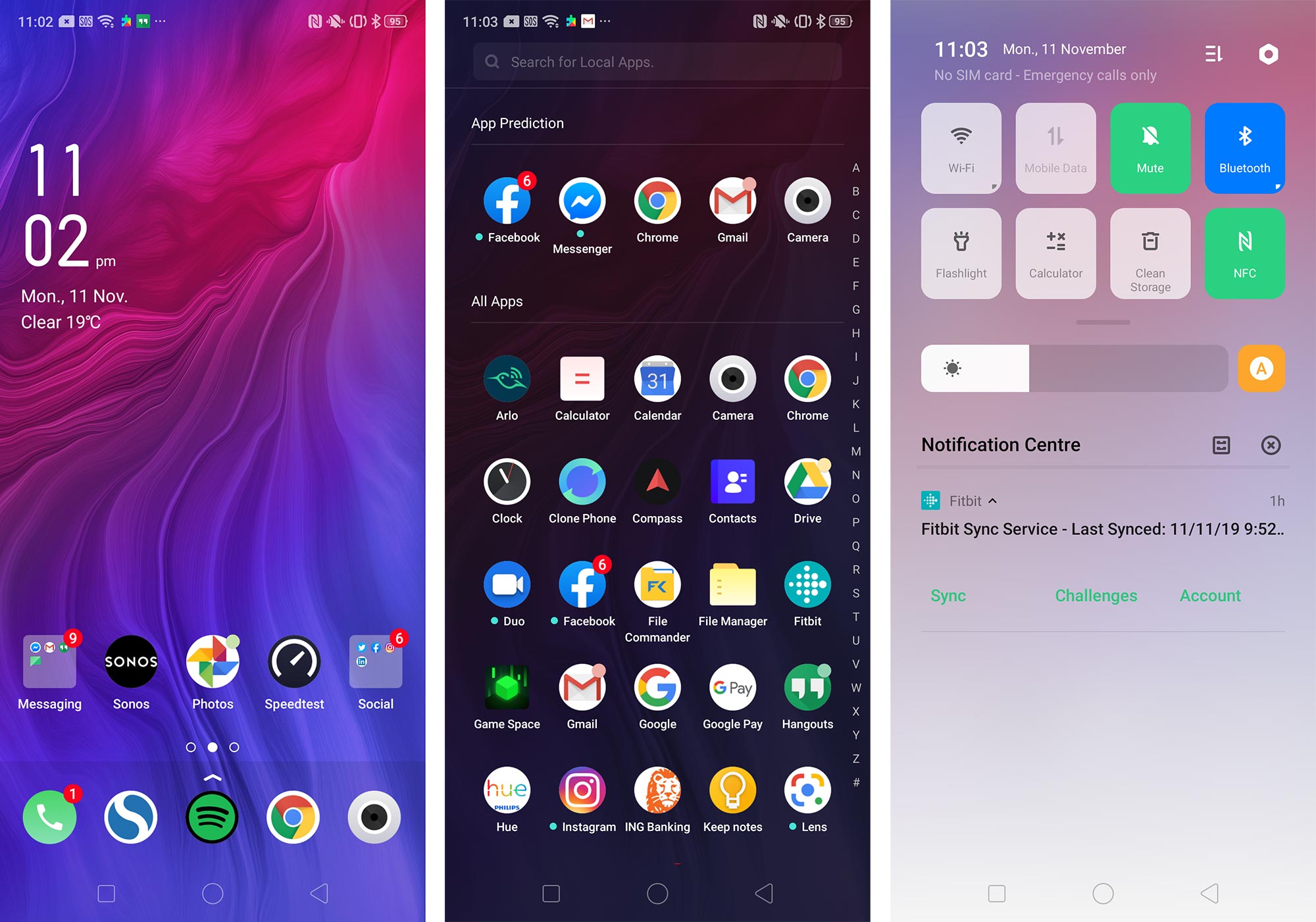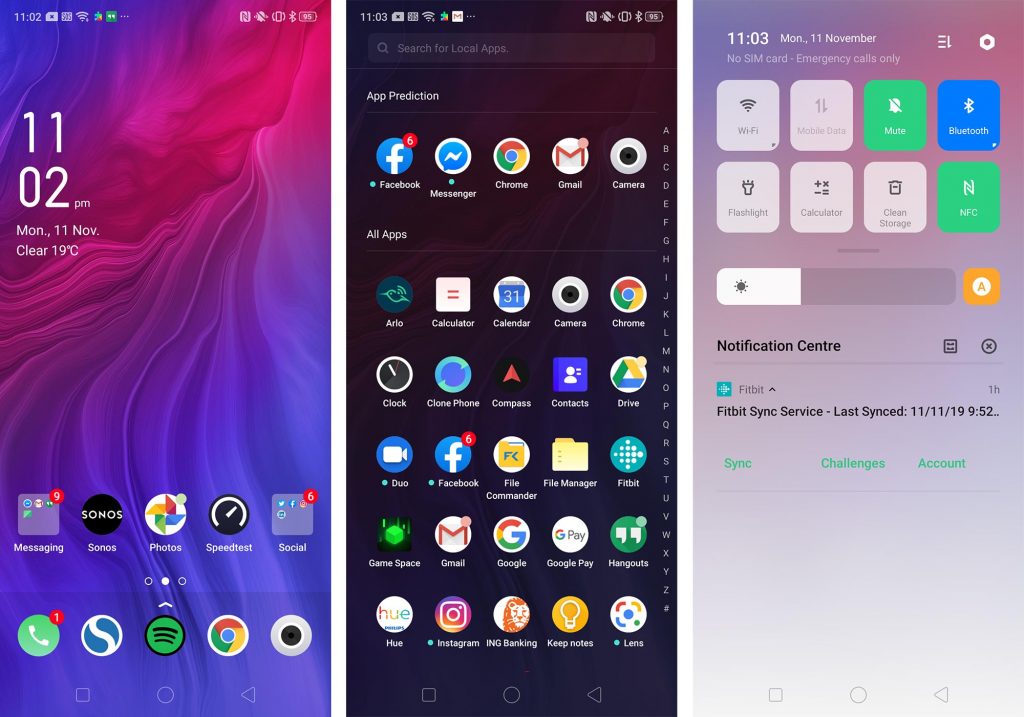 Switch the phone on and the big 6.4 inch screen lights up with the best intentions, displaying Oppo's evolved take on ColorOS, which is no longer just an iOS clone. It's now a little nicer to use and a little easier, especially for folks who might be moving on not just from an iPhone, but another Android. After all, not everyone makes the move from an older iDevice.
It's an experience much like what we saw in the Oppo Reno 5G, which offers either the home screen app layout of iOS as an option, yet defaults the drawer layout of Android, complete with a swipe up to reveal all of your apps. You'll still get the widgetised home screens, so you can make the phone your own, but with Color OS 6, you can choose whether you want to be Apple-inspired or more like Android. That'll make Android folks a little happier, for sure.
There are also other aspects of the phone work mentioning, with some inclusions that make it stand out a little more than you might expect. That includes both an in-screen fingerprint sensor and a facial login system found on the Reno Z, something that means you get two features typically found on high-end Android phones in a mid-range spot. Typically we found the facial security did a better job than the in-screen fingerprint tech, but both being there helps with the security side a little more than you might expect.
Otherwise using the phone is easy, with volume buttons and a power button still here, but Oppo just sticking to digital on-screen soft buttons for everyone else, as Android typically works that way.
Performance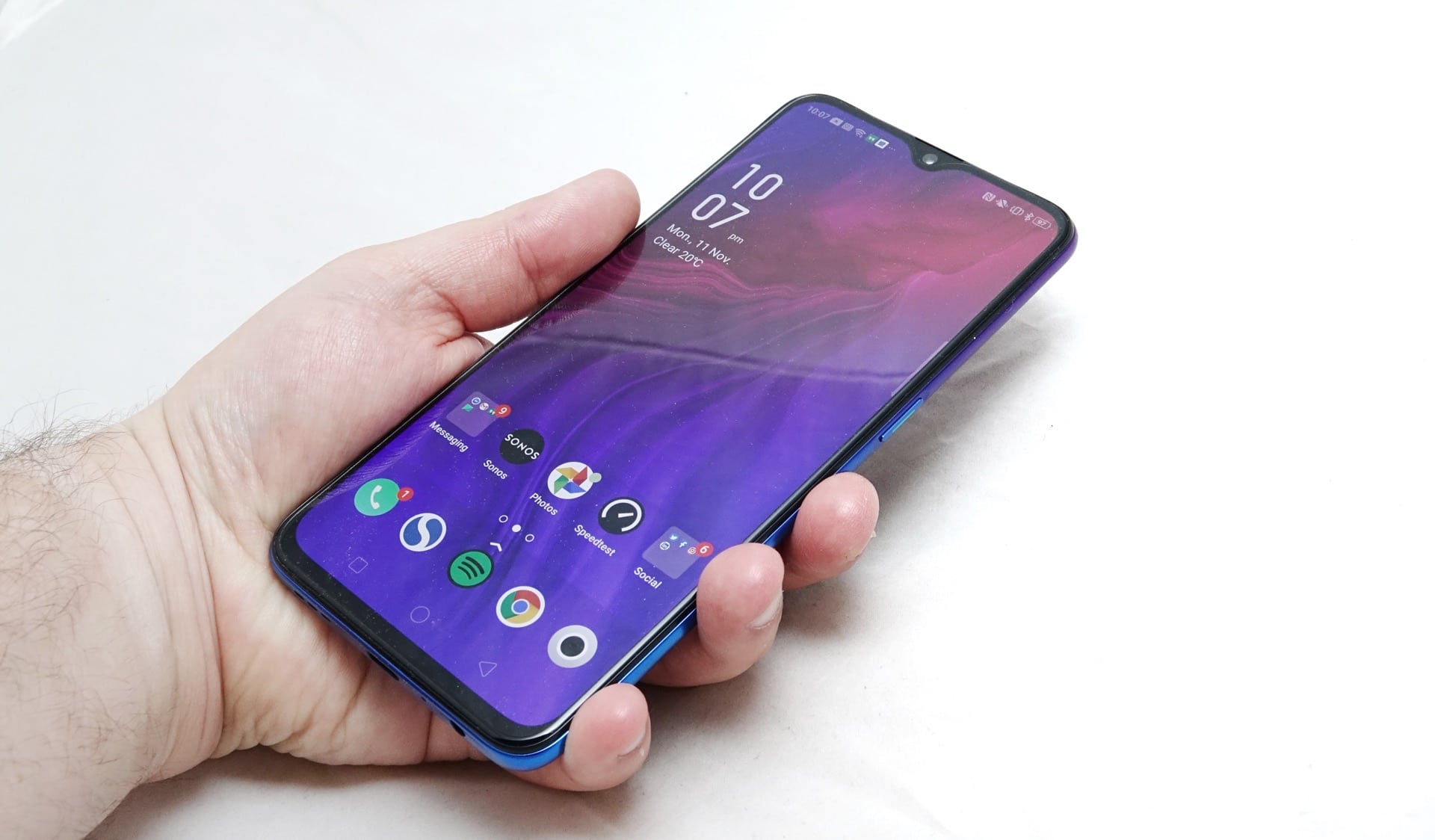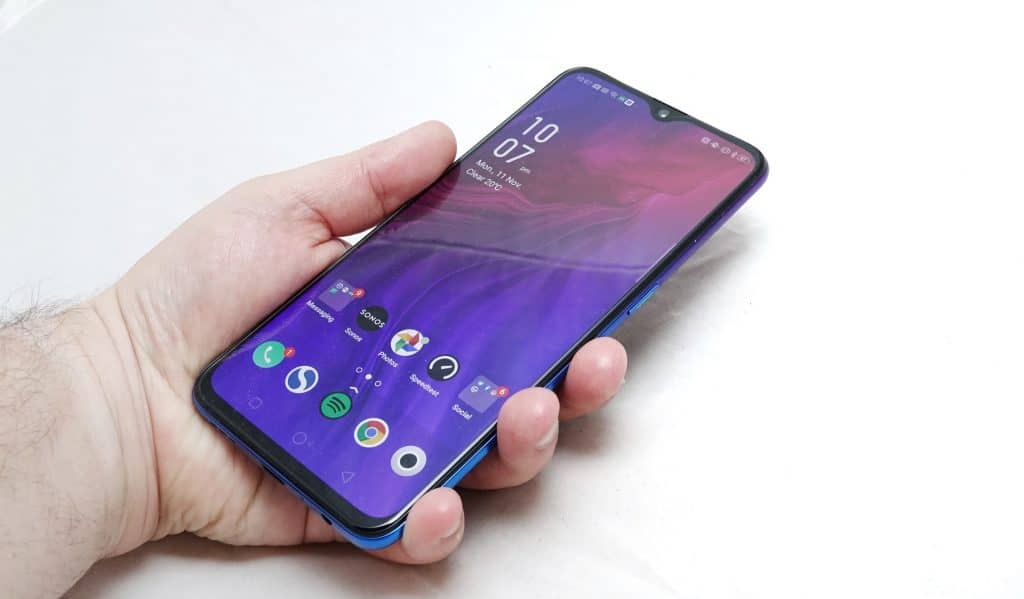 Armed with a chip closer to the mid-range, you probably won't be surprised to learn that Oppo has a few slowdowns, but not a whole lot. For the most part, the performance of the RenoZ is respectable, helped in part with the 8GB RAM, which keeps things chugging along.
You may find a little bit of lag here and there, but given the price tag, it's a fairly solid result, all things considered.
Mobile performance is also totally fine, with tests on Telstra's 4GX network in the Sydney delivering speeds between 50 and 100Mbps. Sufficed to say, you shouldn't have any real issues with the otherwise decent performance on the Reno Z, even if it's not hitting the blazingly fast 5G capability of the Reno 5G. You know what to do if you want those speeds.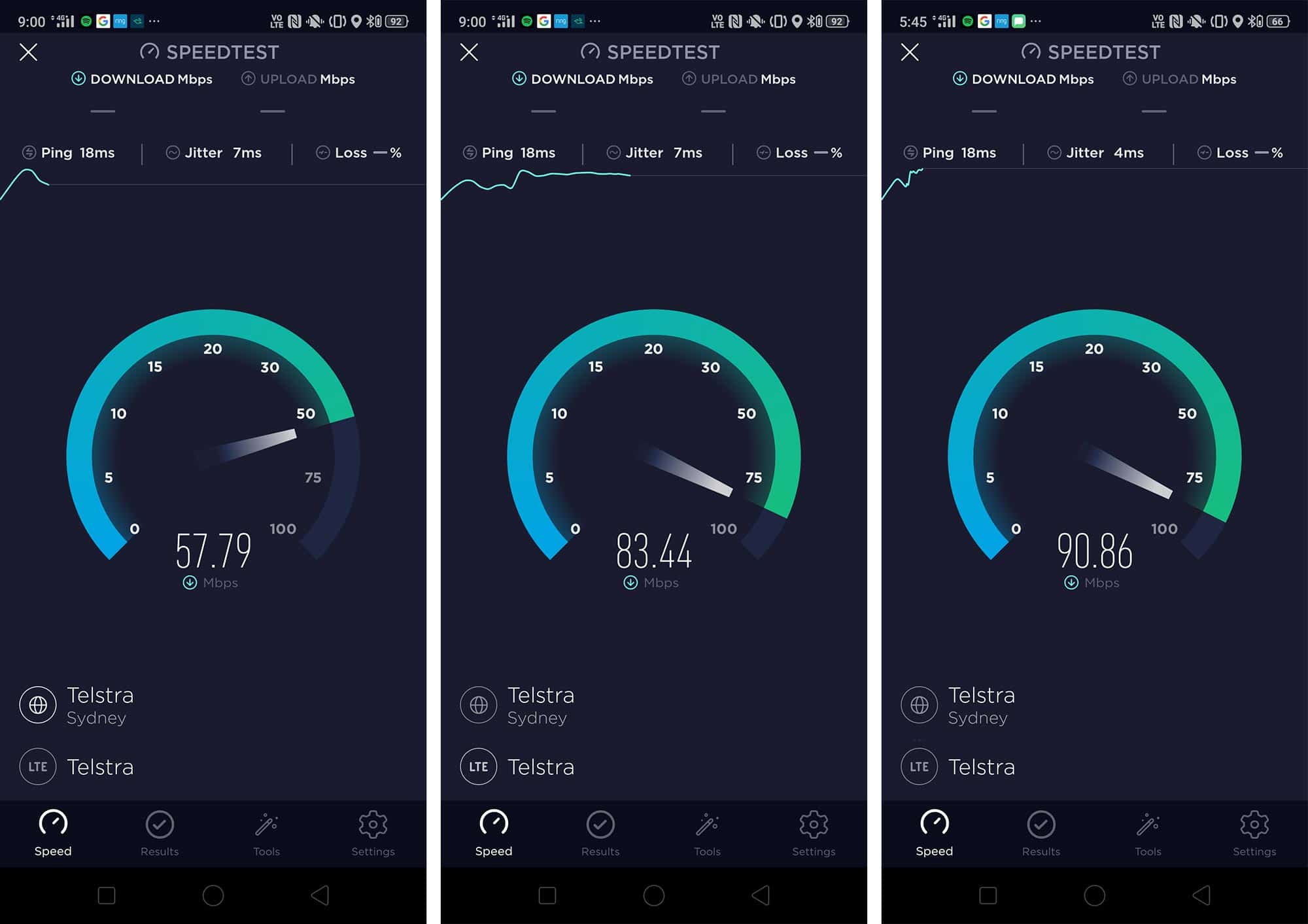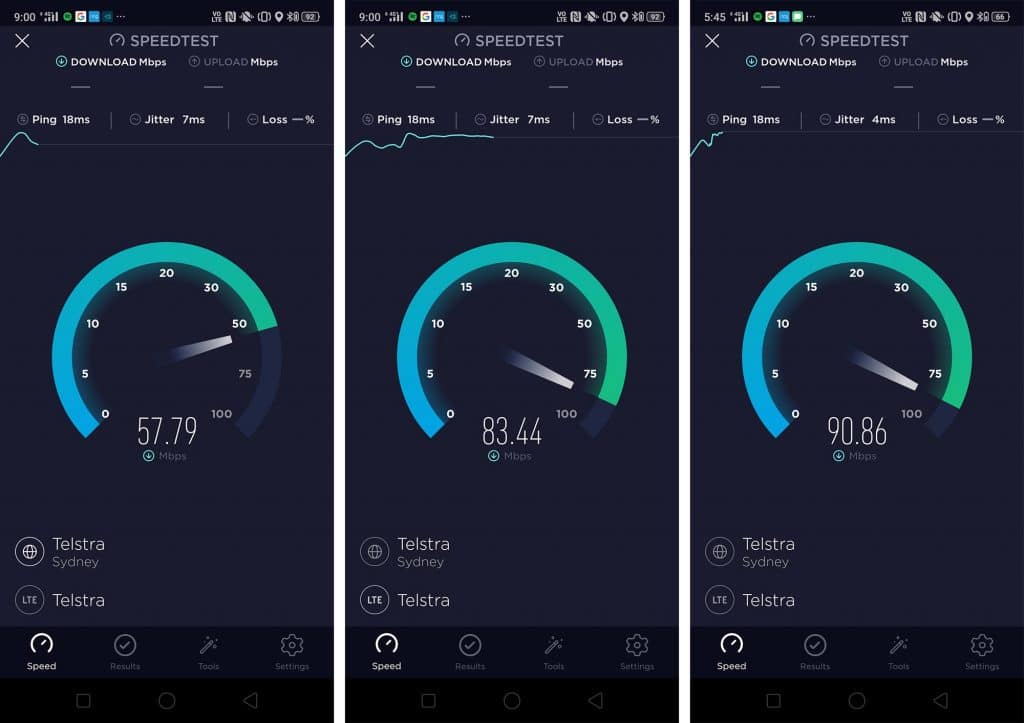 Camera
While the performance is totally acceptable, the camera is one area that doesn't live up to the same expectations as the Reno 5G.
Frankly, we're not surprised, because a $499 phone was very unlikely to see the same result as its over a thousand sibling, especially given the differences in technology.
Instead of the cute three camera setup, the Reno Z sticks you with two, offering a 48 megapixel main camera and a 5 megapixel camera for depth of field portrait shots. On the one hand, it's a dual camera setup, yet on the other, it's not two cameras for much use. Really, it's one main camera and a second for background de-focus shots, which you may or may not use.
In daylight, the Reno Z camera produces totally fine results, though that's not out of character for any phone these days. In lower light and even in close-up shots, the camera doesn't always achieve focus or clarity, resulting in image that don't quite nail the full result you might be after.
At least the portrait mode proved to be a surprise, with the background defocus generally pulling acceptable images, though similar to other camera systems like it, there were times when the background would blend a little too much with the foreground.
Indeed, it seems like this is a continued catch in portrait camera modes that don't use a proper depth sensor, and even sometimes with some that do. This is a learning process for manufacturers to emulate big lenses, and while they'll get there, it may not be perfect to begin with.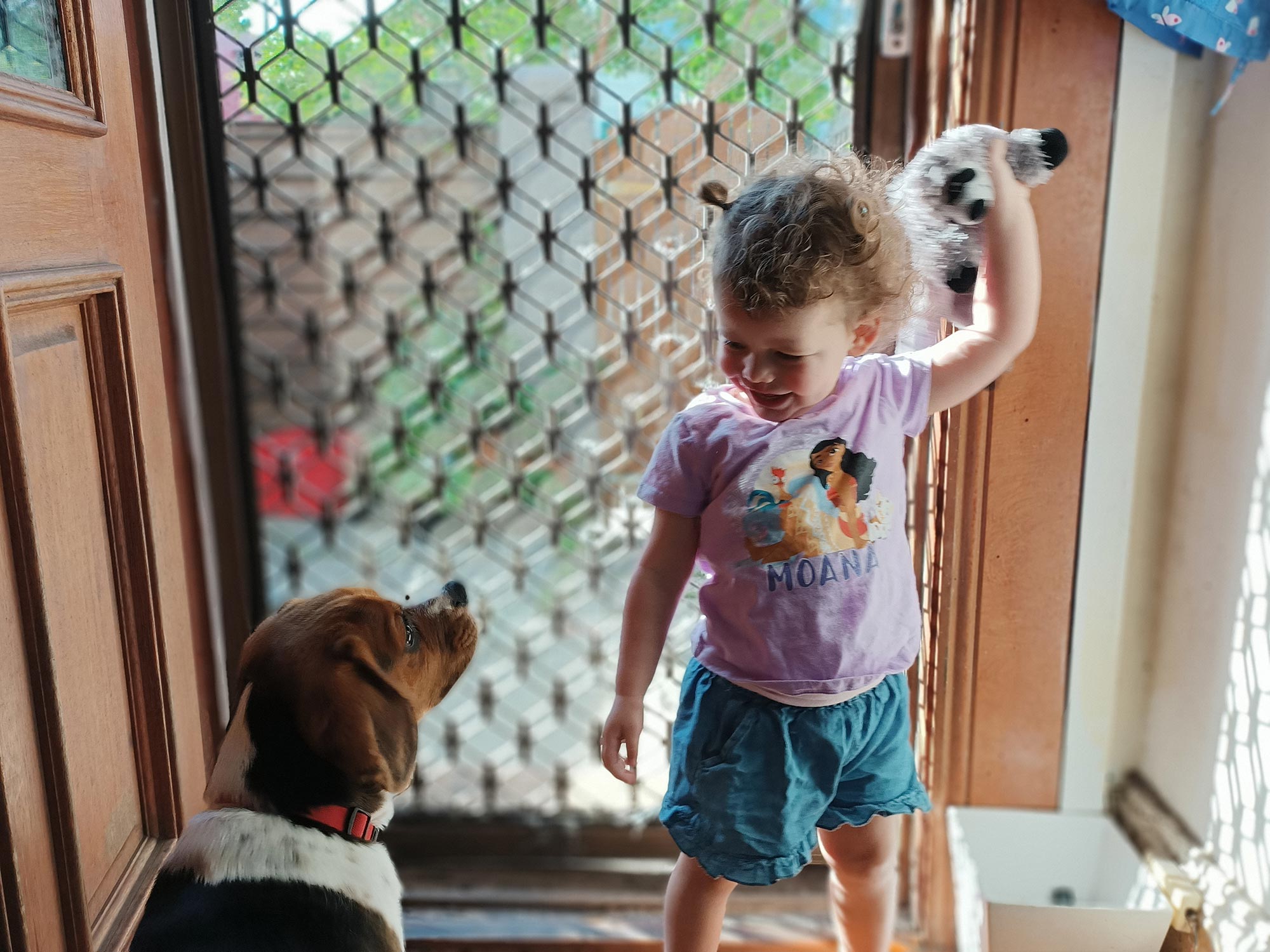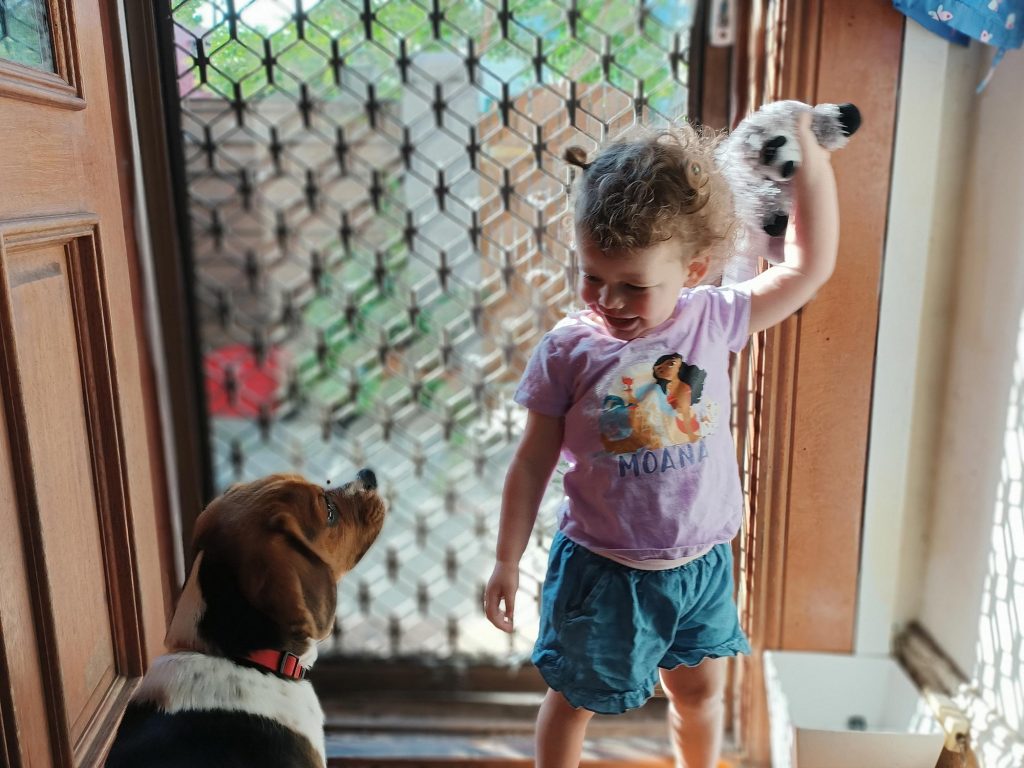 Fortunately selfies aren't so much of a problem, with 32 megapixels of capability on offer from that tear drop camera on the front, resulting in some large shots from the front.
All up, the camera is ok, but not amazing. Daylight will be fine, but close-ups and night less so, and you can expect to fire the flash in low-light to get those shots.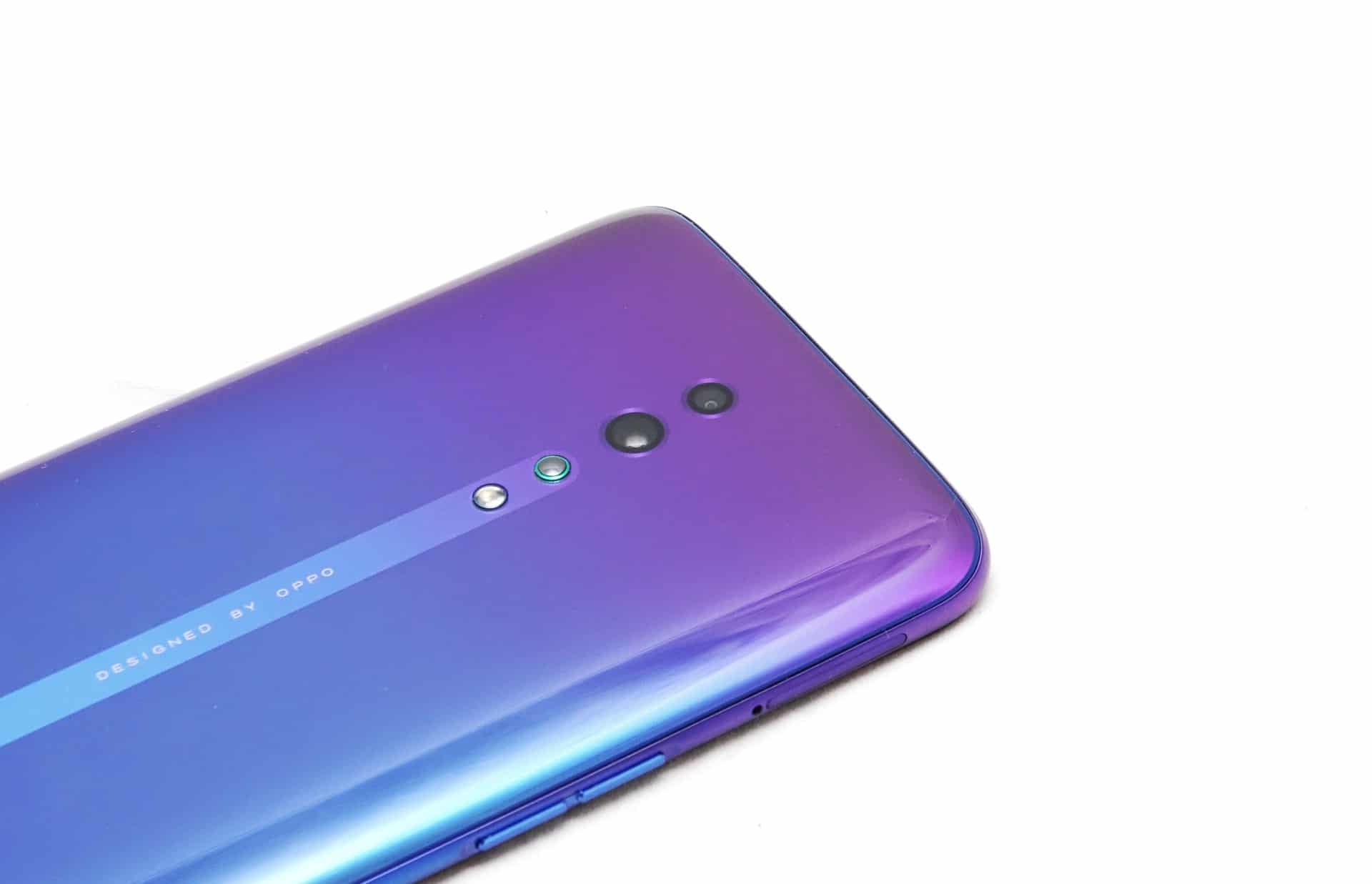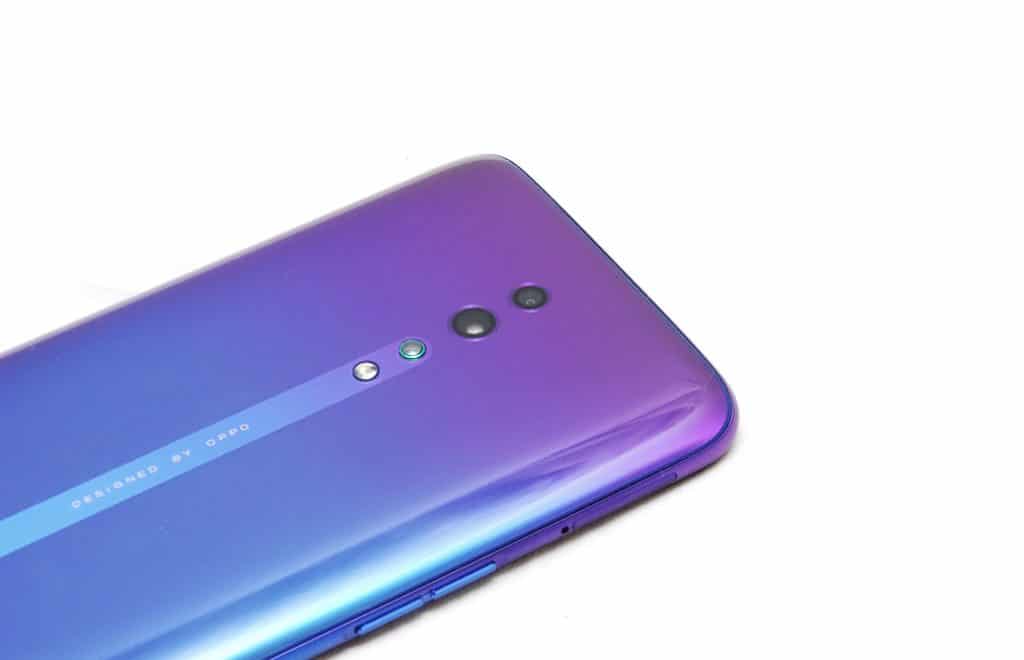 Battery
While the camera isn't bad, the battery fares even better, boasting close to two days of life in our tests.
That's two days of battery life for a phone that not only offers a Full HD display, but does so for just under the $500 mark, which is a better result than some flagship phones.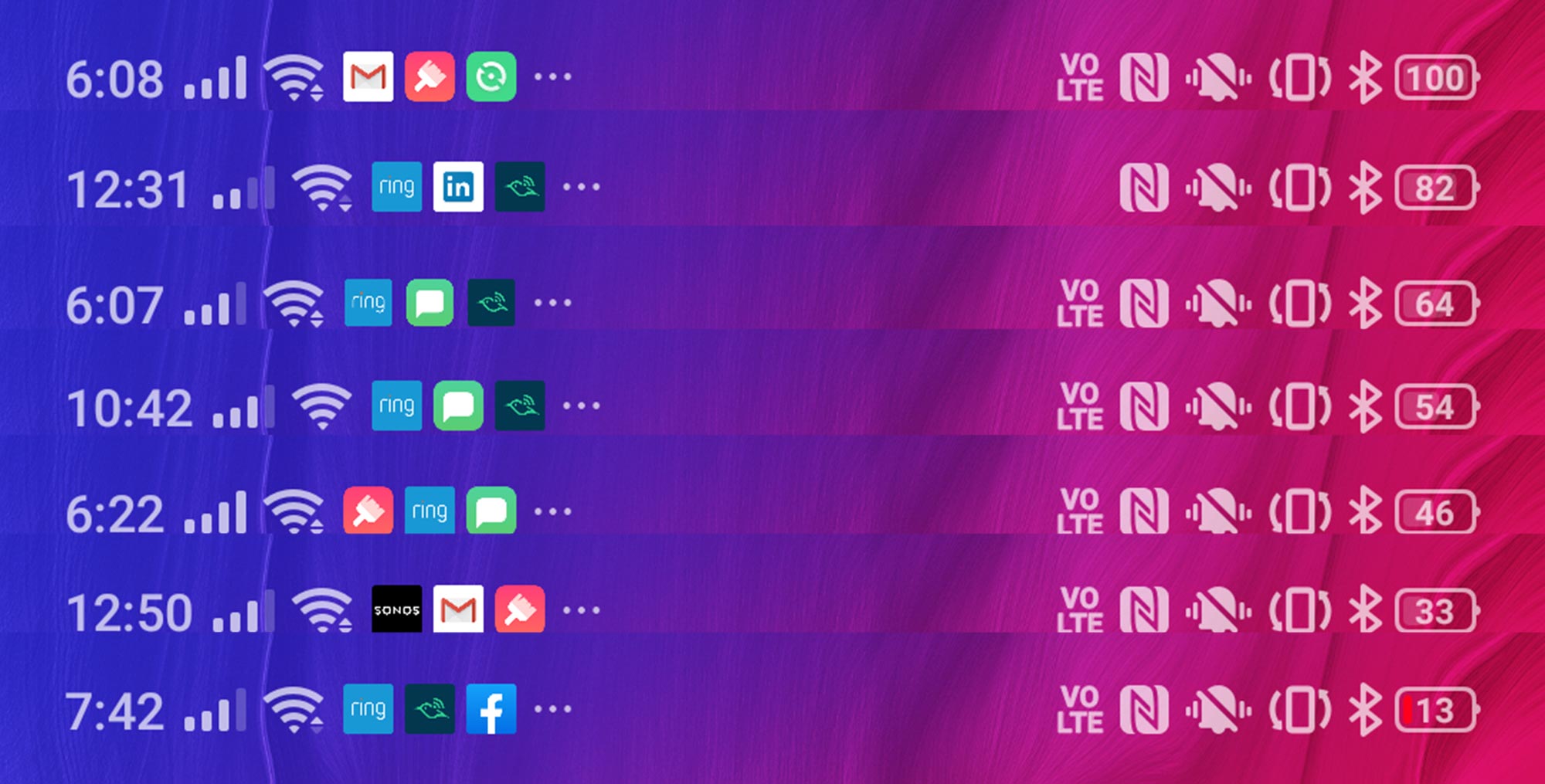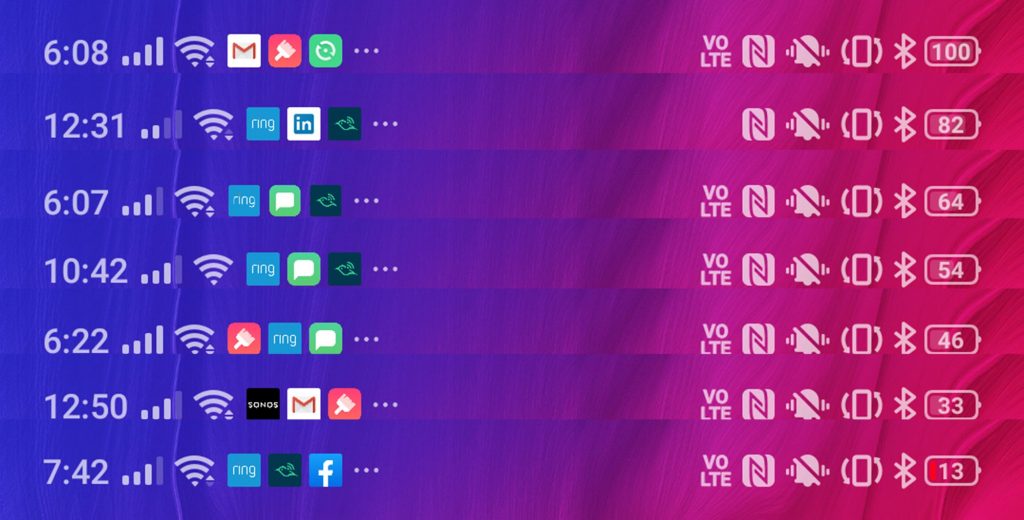 Value
And at $499, the value is definitely spot on, achieving a proper example of what constitutes mid-range without moving into another category.
These days, "mid-range" actually moved out of the $500 mark, because phones can cost as high as $2500. If you consider that $1500 to $2500 is now the upper echelon of phone pricing, mid-range is closer to $700 to $1200, something Samsung first experimented with a few years ago in its A-series.
You still see mid-range phones for that price, and that's a norm for today, but the Oppo Reno Z hits a price point that makes it classic mid-range, with a buck just under $500.
Given what you get, that's a pretty solid value we can't argue with. Not at all.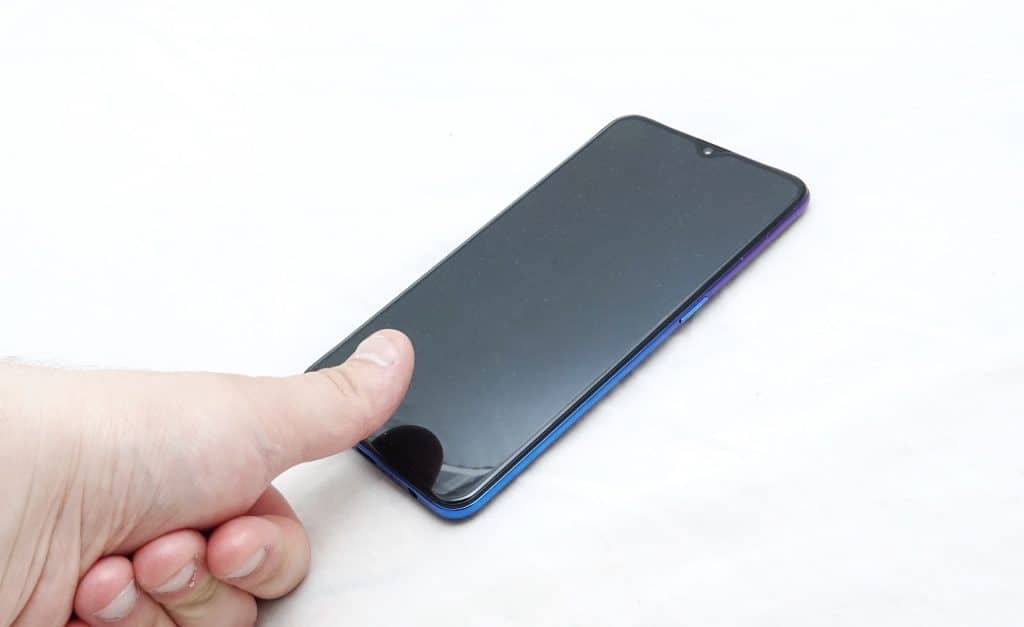 What needs work?
But while the value is solid, the Oppo Reno Z still needs a little bit more to be a perfect mid-range choice.
So what needs work in the Reno Z?
As good a value as the phone represents, the lack of water resistance gives us pause, though not a whole lot. More like one of those features we wish Oppo had considered, it's something you don't normally see at this price point or in Oppo phones, so it's no major shock.
However the implementation of Near-Field Communication was a little weird, and didn't want to play nicely with Google Play, basically not connecting up the way you might expect them to.
It means that while it's delightful that Oppo provides NFC in the Reno Z, it's less than useful that Google Pay struggles to connect with the Reno Z for mobile payment, and you might not be able to take advantage all the same.
Of course, your mileage may vary, but we couldn't make the two play nicely, and outside of an update rolling out to correct this, our attempts went by fruitless.
Worst case scenario, you can do what we've suggested in the past to get mobile payments working on the Reno Z, finding a wearable that brings NFC to the table. There are a few of those, though you also might have better luck with Near-Field on the Oppo Reno Z than we did. It might even work for payments.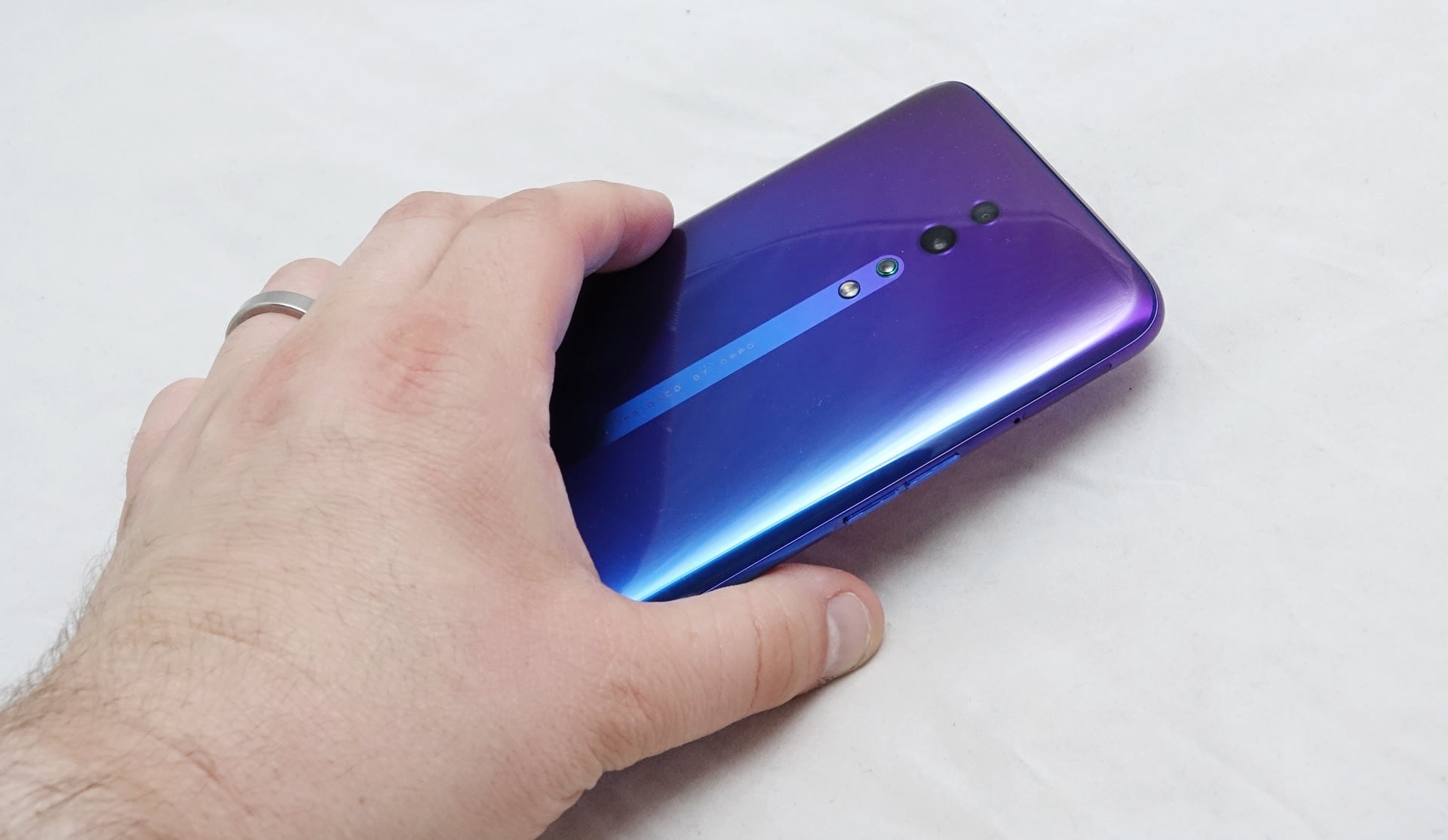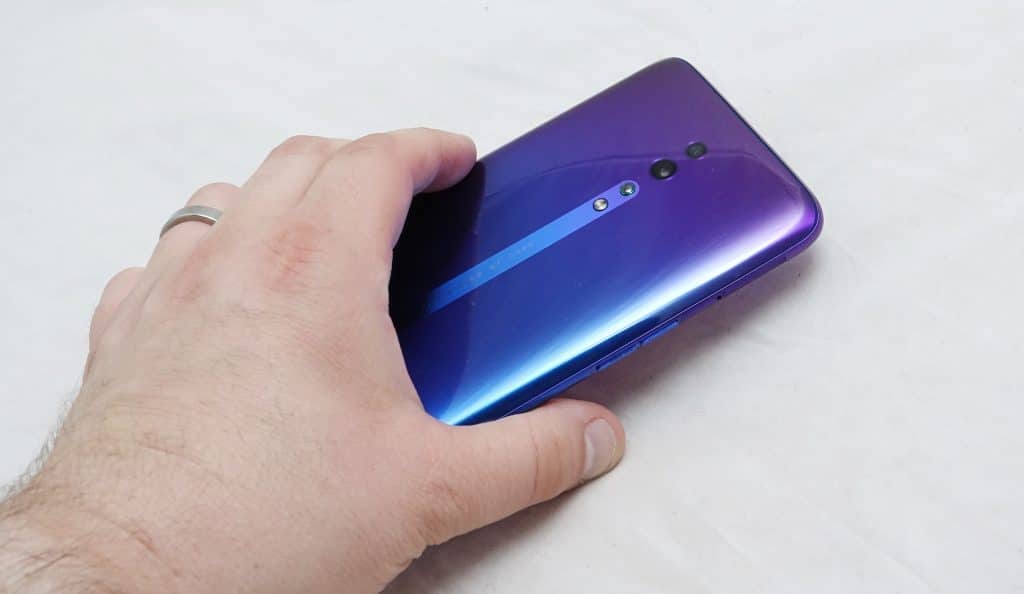 Final thoughts (TLDR)
Oppo's take on the mid-range in the Reno Z is a solid value, though one that's not without its caveats. You'll find a comfortable phone with a big screen and equally big battery life, but its camera could do with a bit of work.
Said camera is totally fine in the daylight, but needs more of that Oppo oomph from previous R-series models and the Reno 5G, though there is a new Reno Z to speak of, so maybe we'll see it there.
If that doesn't bother you, though, and you don't need the camera to be best in class, the Oppo Reno Z still ticks enough boxes to make it a mid-range contender.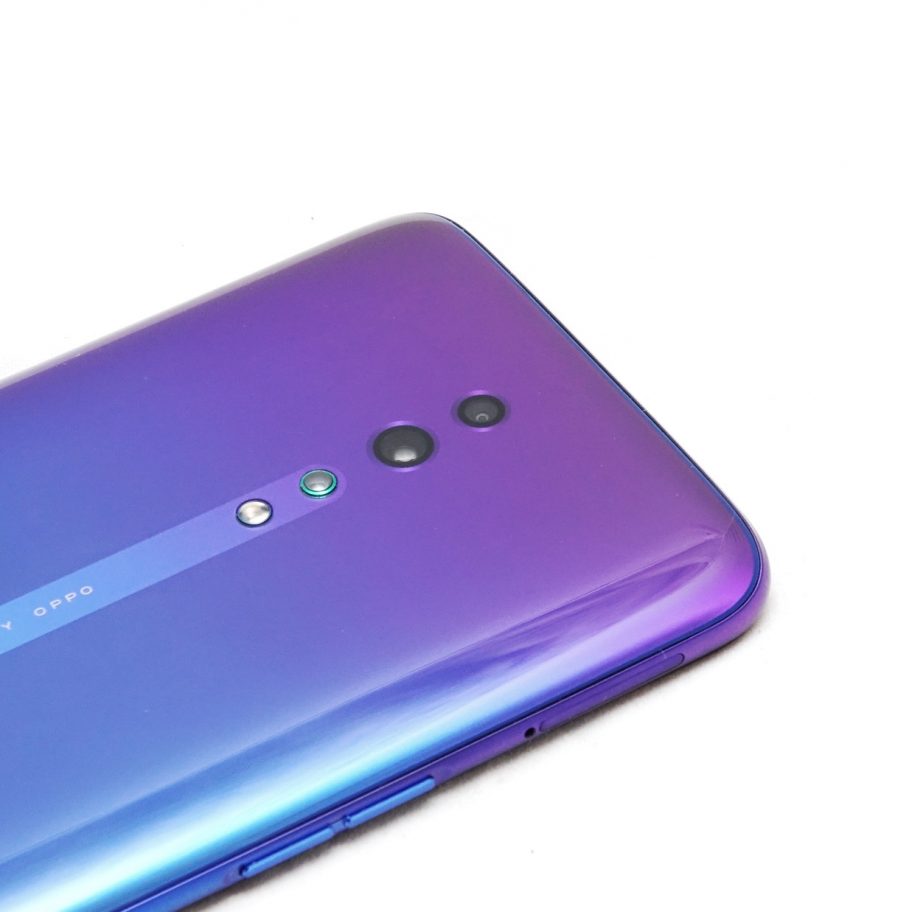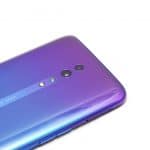 Oppo Reno Z
The good
Good looking
Feels nice in the hands
Includes NFC
Performance is solid
Excellent battery at almost two days
Great value
The not-so-good
No water resistance
NFC may not work properly with Google Pay
Camera needs a bit of work