The truly wireless earphone world allows you to liberate your ears from cords comfortably, but it often comes with a cost. But it's one not all agree with, and at $170, the BlueAnt Pump Air 2 earphones are an intriguing play that impress on performance for price.
There are a lot of people still using wired earphones out there, with many reliant on the variety that came with their phone. It's not unusual, and likely because those earphones were free with their phone, making the case for portable music just that much easier.
But just because they're free in the box doesn't mean they're worthy of your ears, and there are plenty of other options out there. From wired to wireless, better sound can be had when you take a look around.
These days, some of the more liberating arrives in the form of truly wireless earphones, pieces that cut the tether between the ears and use wireless radio to talk to each other, all the while using wireless to talk to your phone, computer, or media player (if you still have one). Known by their familiar term as "truly wireless", it's a breed of earphone that started with Samsung and Apple, but has now spread out across numerous manufacturers, and Australian audio companies aren't excluded, either.
Last year, BlueAnt showed what it could do in the Pump Air, a value-driven take on the category that won us for price and performance. This year, the Pump Air is back for a second try, looking to win folks over with a pair of in-earphones that sits under $200 and hopefully convinces you to make the jump.
Design and features
Before you consider making the jump to a pair of wireless in-ears, it's worth knowing what these earphones are.
Weighing four grams each and feeling like practically nothing, the BlueAnt Pump Air 2 aren't your typical earphones. They don't try to impress with a white stylised look, nor are they going to hang out of your ear.
Rather, they're more about fitting in, and fitting into your life.
In a world where the wireless and cordless earphone has become truly wireless and truly useful, BlueAnt's second-generation take isn't a reinvention of the form, but rather an evolution designed not to draw attention. It's simple, logical, and small, and it's so slim and slender, your ears may just thank you for it.
They're earphones, so if you don't like ear tips, you might not be happy, though you do get seven sizes in the box, which is more than generous. We've seen more expensive brands offer only three, so this is a nice inclusion, though they're all silicone, no foam here.
BlueAnt has also provided a little bit of water resistance, which will mean you can go running with the Pump Air 2 and not have to worry about sweat or even a spot of rain. Technically, the BlueAnt Pump Air 2 are rated for IP54, which means running back through a storm shouldn't be too hard an ask, but don't expect to go swimming with them, as that won't work at all.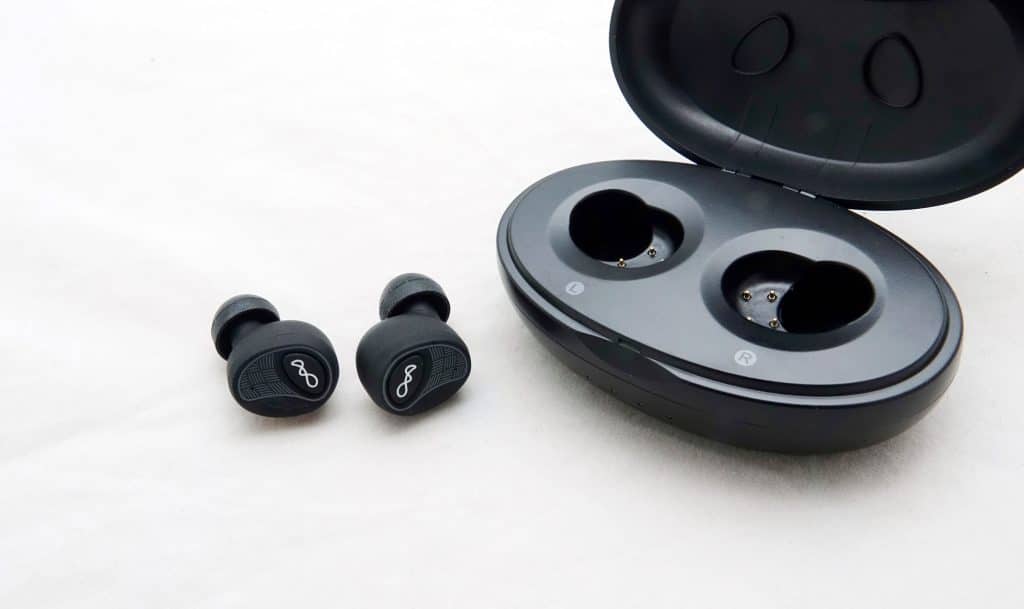 In-use
Much like the previous Pump Air, there's still one button on each side, and it provides a simple control set. Press the button once to pause and play, press the button twice to skip a track and three times to activate Siri or Google's Assistant. It's not a remarkably new approach to audio controls, and while the button can be a little rigid, it will loosen with time.
What is new for the range is that you don't actually need to turn each earphone on to get them in sync. Unlike the first Pump Air, you simply need to get these out of the box and they're already talking to each other, which is a welcome change.
There's no app, though, so if you want to tweak things, you'll need to bring your own solution, or be happy with the performance.
Performance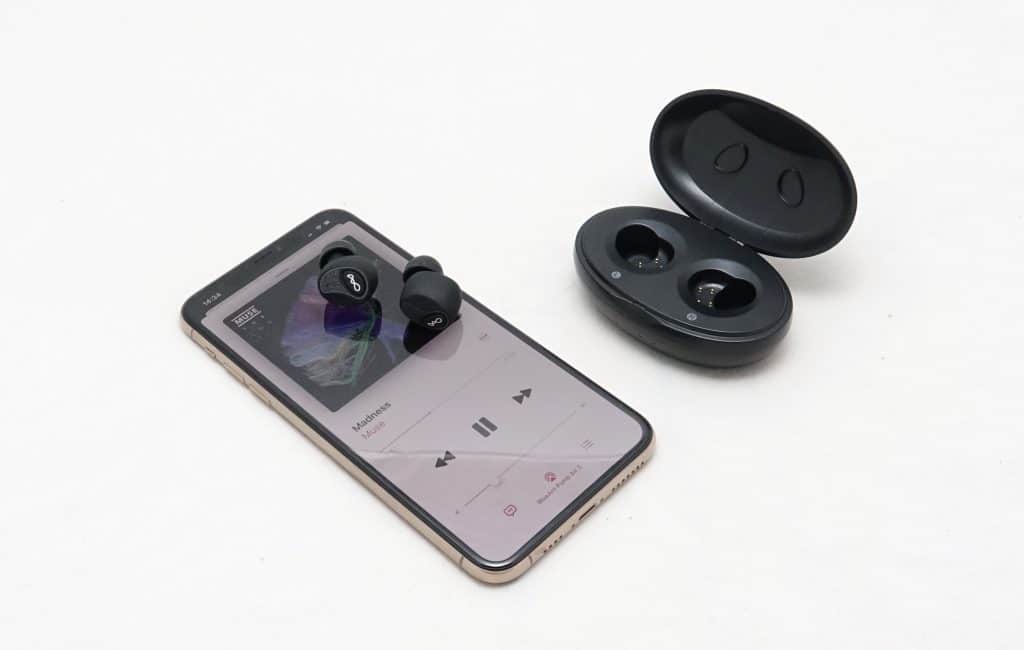 Speaking of which, because that's clearly one of the most important aspects of a new pair of earphones.
As with all tests, we're using the Pickr Sound Test, which you can always listen to for yourself and compare against your own earphones, but to start with, the BlueAnt Pump Air 2 were surprising.
Surprising because the sound appears quite solid and somewhat balanced, with decent mids and highs, and a nice attention to the bass in the bottom end.
In pop and soul, such as in tracks by Carly Rae Jepsen, Ariana Grande, and Mark Ronson, the focus on the bottom is clear, with a tight thump and snap to the bass, resulting in slightly more bottom end and driving lows with more impact (just marginally more) than you might expect.
Vocals across miss and highs aren't far behind, and our Pump Air 2 review really showed BlueAnt has been working to improve the sound just enough to matter.
In fact it's much the can't attention to a fairly solid balance regardless of the music style, be it the hard rock of the Deftones, the classic rock of David Bowie, or the soft and fun jazz stylings of Dave Brubeck.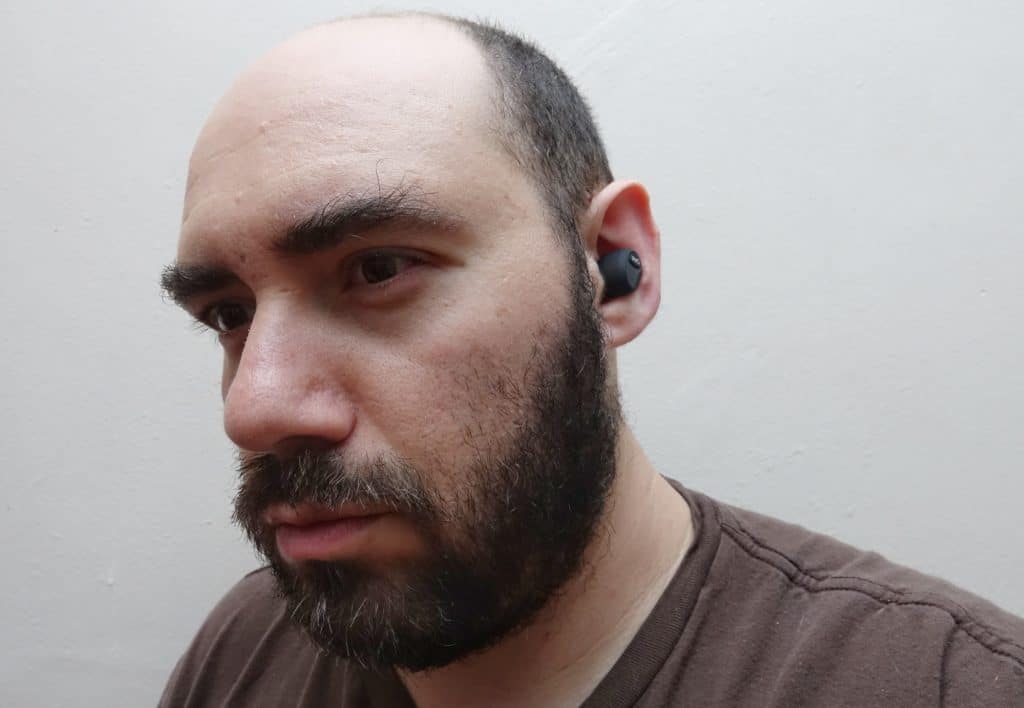 There's definitely more punch in modern styles over jazz and classical, but you can still feel the bottom end enough in acoustic musical stylings here, enough that the BlueAnt Pump Air 2 sound bigger, and certainly more expensive than what they are.
The earphones are also fairly detailed and you can generally rest assured that your music will sound good, with even a decent amount of spatiality, too. They lack the warmth of some other earphones, but given the amount of low end that isn't overkill, you'll be pleasantly surprised, as we were.
It's also worth talking about the volume, because there's plenty in the BlueAnt Pump Air 2 earphones.
Battery
BlueAnt's battery life isn't quite the upgrade, though it is one worth knowing about.
While the first Pump Air saw three hours of battery life with an extra 12 in the case, the Pump Air 2 sees a modest improvement, with an extra hour on the earphones bringing it to four, while the case stays at 12. Essentially, the battery in the case appears the same, while the battery in the earphones appears to have improved. Not by a lot, and we found three to four was possible, but it's still something.
There's no way to claim BlueAnt offers the best battery life for a pair of truly wireless earphones, but you'd be hard pressed to complain, especially with the sub-$200 price point.
There's no option for a wireless charging case, though, and BlueAnt has stuck with the tried and trusted old microUSB standard, plus the earphones won't tell you how much battery life you have left with an audio call out. Your phone should be able to, however, so if it feels like you're running out of battery life based on the indicator on your screen, pop them in the case and check the battery indicator there. You'll find four dots to tell you how much battery life is left in the case, which is at least a handy indicator.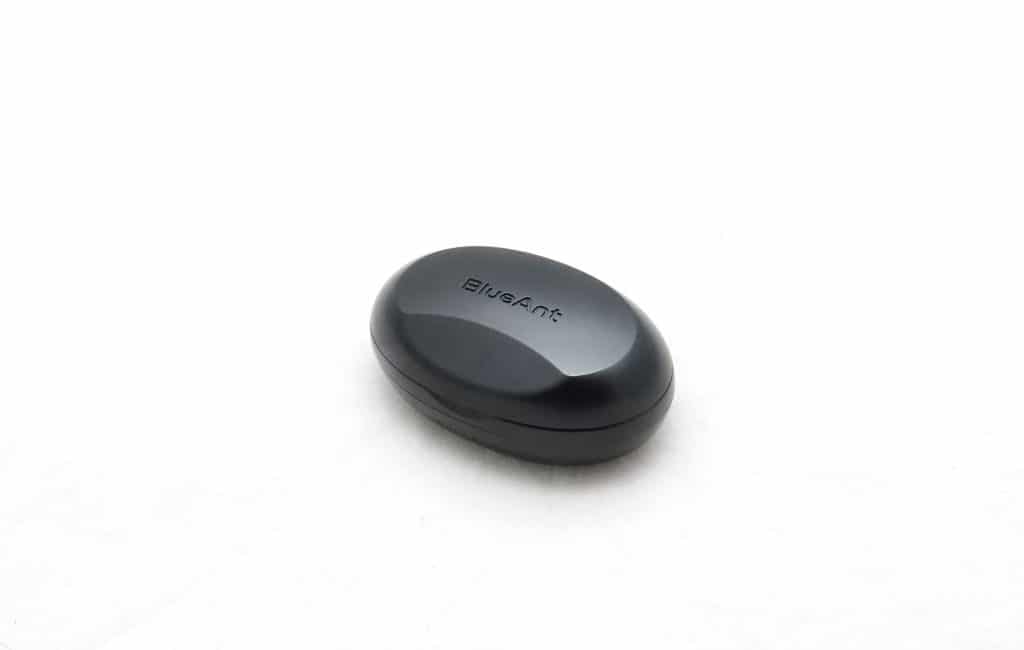 Value
With solid sound and relatively decent battery life, the BlueAnt Pump Air 2 ticks quite a few boxes with the price, coming in at under $200. Quite a bit under $200.
The recommended retail price of the BlueAnt Pump Air 2 wireless earphones is $169.95, which is a really, really solid price point for a pair of in-ears with decent sound.
The case is a little on the large side, but it's definitely light, so while it might make an imprint in your pants from the bulge, it won't dent the weight whatsoever. If anything, use the earphones and throw the case in a bag, and all will be well.
What needs work?
So what needs improving?
Well there are clear issues with connectivity, as the BlueAnt Pump Air 2 can struggle in areas with high wireless connectivity. That's only everywhere these days, but we found it especially problematic in high traffic areas, such as a train station, where wireless signals can be found in larger amounts.
Wireless reception issues are a known problem with Bluetooth earphones and headphones, partly because there's only so much areas of high wireless traffic can work with. It's usually an issue that lives and dies by the strength of the Bluetooth chip being used, and in the case of the BlueAnt Pump Air 2, it's clearly not a super strong one.
When the issues kick in, you'll hear it, because you won't hear your music all that well, the sound cutting in and out, even if the phone is right next to the Pump Air 2 wireless earphones. The sound may cut out of one earphone and not the other, giving one ear a bit of a crazy DJ treatment of cutting the sound in and out, while the other gets the sound fine.
It's a problem that is intermittent, though three handsets from different manufacturers showed it, and it seemed to be more apparent in places where you might expect a congregation of wireless listening, particularly a train station and train line. That's definitely suggestive of something BlueAnt needs to fix on wireless, and hopefully is something that could be remedied over a firmware update later on.
As a point, the Pump Air 2 disconnection issues shouldn't affect you all the time, but they're definitely there in areas where wireless traffic is a little more varied than in your own home.
The earphones also lack a hear-through mode, likely something BlueAnt didn't need to add, either because it doesn't have enough microphones or it was hitting a cost (or both). It's not a major omission, and given the tiny size and impossibly light weight, you can use a "hear-through" approach by taking an earphone out. We're not living in such a #firstworldproblem society where that's such an issue, and when we did it, we just pocketed one Pump Air 2 earphone temporarily, and then threw it back in.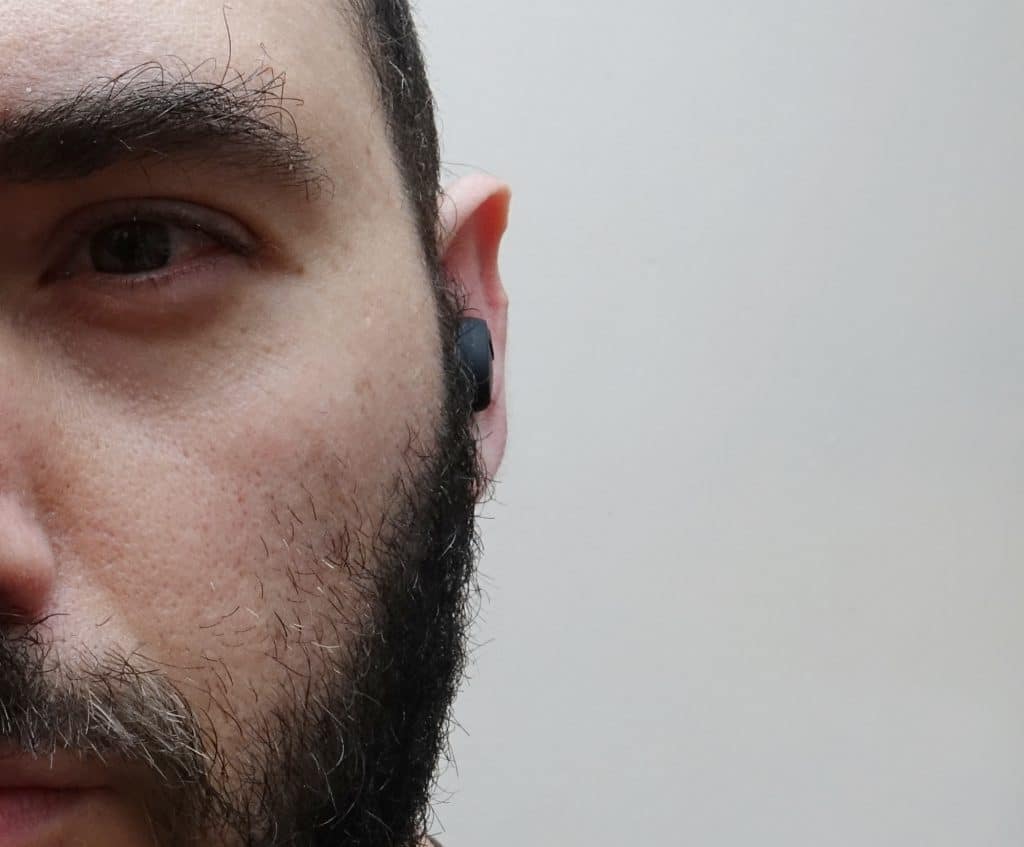 Final thoughts (TLDR)
You don't have to look very hard to find inexpensive Bluetooth earphones these days, but it's a little harder when it comes to finding inexpensive truly wireless. While the category is still fairly fresh and quite new, earphone makers haven't really found a way under certain price points, at least not for performance.
We've seen at least one that bucks that trend, but the choices for value-driven totally wireless options aren't high, and you generally have to look around if that's what you want.
But in Australia's BlueAnt Pump Air 2 wireless in-earphones, value-driven wire-free seems to be something in reach. For just under $170, you can pick up a pair of great in-earphones with surprisingly solid sound, surprising because it's hard to fault for this price point.
Earphones we typically report on are other one thing or the other, with great wireless sound being a possibility, but not value driven. Alternatively, there are earphones with great pricing that need work in sound. Yet these are different. The BlueAnt Pump Air 2 are true wireless and true value, and that seems to be rare.
They're not perfect, mind you, and the wireless transmission issue will make you want to stop everything around major train stations about town, but on a run or in your home, and the BlueAnt Pump Air 2 shine. Worth checking out.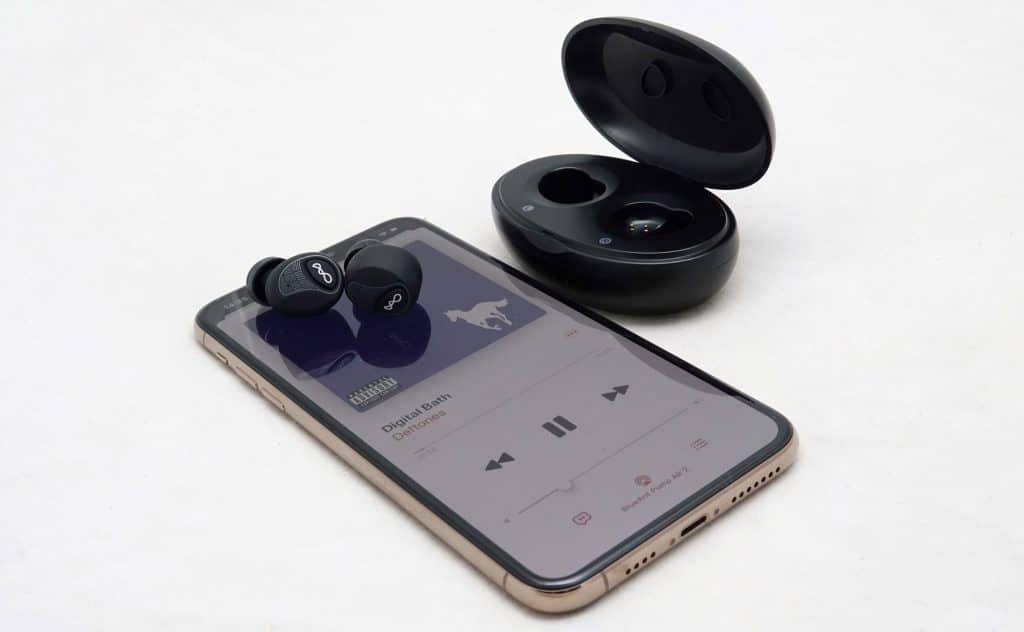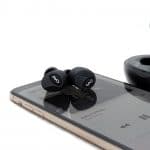 BlueAnt Pump Air 2
The good
Nicely balanced sound
Decent bass
Plenty of volume
Tiny, lightweight earphones
Excellent value
Seven ear tip sizes in the box
Sweat-resistant at IP54
The not-so-good
Wireless issues may occur in areas of high-density wireless
No hear-through mode
No app to tweak the sound