Australian headphone maker Audiofly has made a dent in the budget Bluetooth earphone world with 2017's AF33W, bundling in great wireless sound for $60. So what's the follow-up like?
The expectation around sequels is always a little interesting. On the one hand, they typically have to be better, but on the other, a sequel can be regarded as a moneymaking exercise to cash in on what worked in the original.
Technological sequels should be about learnings and improvements, because a manufacturer can discover what worked and what the buyer wants more of, while improving with its own additional features.
But that's not always the case. Much like in movies, books, and TV shows, you can quickly find out that the original is best, which is kind of where Audiofly's second-generation AF33W come in.
Design and features
As it's a second-generation model, the 2017 AF33W serves as the template for the 2018 Audiofly AF33W Mk2, and that shouldn't surprise you at all, since follow-ups generally look very much like their predecessors.
Because of that, the AF33W Mark 2 earphones are small in-earphones that look fairly standard for the category, with a small rectangular block on each side for the battery and Bluetooth electronics, arriving with a pouch and three sizes of ear tips.
You also get a small cloth pouch to hold the earphones, a cute touch given quite a few wireless earphones don't come with a carrying case at all. Brownie points can matter, folks.
In-use
Using the Audiofly AF33W Mark 2 is easy enough, with only three buttons to work with.
It's a bit like almost every other pair of Bluetooth earphones out there, with you holding down the middle button to turn them on, or pause and play music, while the volume up buttons sit on either side. You can skip a track with a double tap of that middle button, and go back with three taps, and that's basically all there is to it.
Oh, and recharging happens through the microUSB port hidden under a small rubber flap. It'll be pretty easy to get your hear around this pair of wireless earphones.
Performance
On the plus side, there's nothing complicated about using the Audiofly AF33W Mk2. That's good. Unfortunately, the sound isn't as strong as its similarly priced predecessor.
Tested with the Pickr Sound Test (which you can always listen to yourself), the first thing we noticed about the AF33W Mark 2 wireless earphones was the absence of bass. It wasn't just a lower amount of bass, but more like a lack of it all the same.
It didn't matter if the track was pop, electronic, rock, jazz, or classical, because it felt like Audiofly had pumped the brakes on anything resembling bass on these wireless in-earphones.
In our testing, it showed us that this pair of Audiofly earphones were more or less delivering highs, then mids, and then somewhere beneath it all in a next to impossible to find way, low-end sounds.
While this might be a little frustrating, the sound was still somewhat detailed, even if these earphones lacked the clarity and balance of their predecessors, the Mark 1 AF33W earphones.
Battery
While the performance doesn't feel quite as strong or balanced in the Audiofly AF33W Mark 2, the battery at least has seen an improvement.
The first-generation AF33W saw only a smidgen of battery life, with only three hours on offer. In the second generation, the 2018 AF33W has improved that dramatically to a maximum of eight hours. That's more time you can use the earphones and less time they'll need to be plugged in, and about one of the best positives the earphones have to offer.
Value
And to Audiofly's credit, the AF33W wireless earphones have retained their original price tag of $60.
Given wireless tends to add a premium to earphone pricing, keeping the costs down for an entry level pair of earphones is a fairly admirable, and that's something the AF33W Mk2 achieve.
What needs work?
The value is definitely something worth paying attention to, as is the battery life which has been improved, but the sound quality feels like it's taken a bit of a step back.
There's little doubt that Audiofly has been tweaking things from version to version, but whereas the AF33W offered a surprisingly close to balanced pair of wireless earphones on the cheap, the AF33W Mark 2 feels very much under that, with much less depth and punch on the bass. It's a result as clear as night and day, and no matter the tip, we found the AF33W Mk2 lacking, especially in comparison to that aforementioned previous model.
In fact, in some songs, the completely understated bass was so far removed that we didn't realise what song we were listening to because we'd never heard the intro so devoid of a bass line, like in "Ain't No Mountain High Enough", which was foreign until the singing started.
We're not exactly sure why the quality seems reduced, either. We like to think that when companies upgrade and refresh, the quality goes forward and gets better, not the other way, and yet with this pair, well, let's just say we'd pick the older first generation if we could find it over this second one.
Final thoughts (TLDR)
If you don't have a lot of money to spend and you have to cut the cord, Audiofly's AF33W Mk2 headphones make a case for you to part with your money, but not as good a case as last year. They don't quite answer the question of "Can $60 net you good wireless earphones?" as much as the previous model, but they still do the job.
That said, we have no idea whether the 2017 model still exists on shelves, and if you only have a little over $50 to spend, this is probably the budget pair to check out. We wish the depth and bass were better, and yearn for the quality last year's saw, but at the price Audiofly is charging, it's hard to complain too much.
We'll do it anyway — hey, we're critics — but you might still feel like the AF33W Mk2 is a bargain in the grand scheme of things.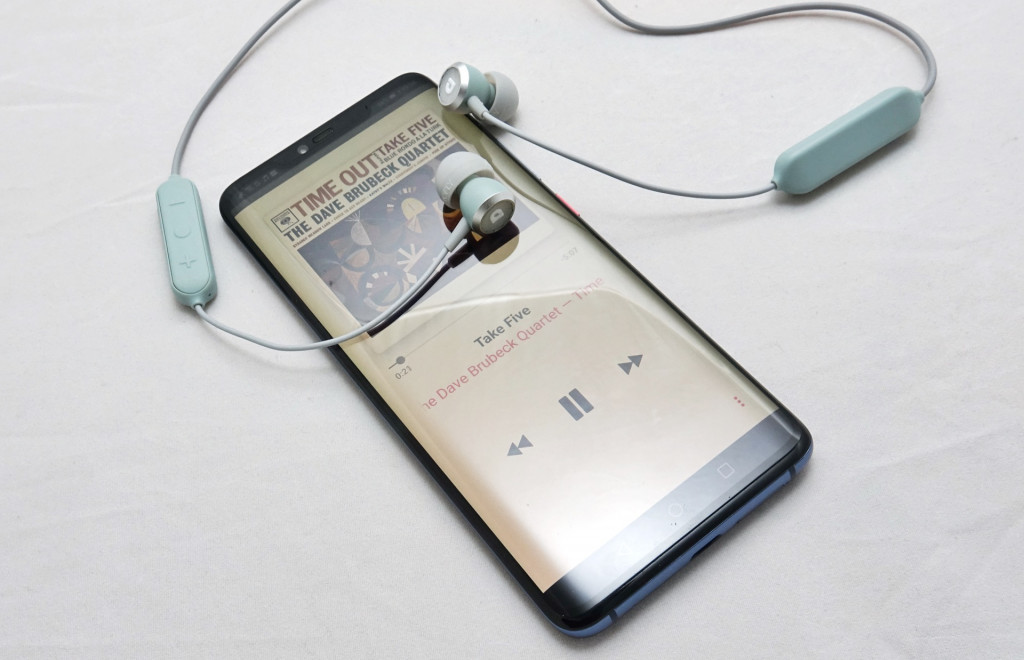 Audiofly AF33W Mk2 wireless earphones
The good
Loud enough
Inexpensive
Great battery life
Comes with a little pouch
The not-so-good
Less balance and depth than last generation
Bass feels seriously lacking