Cheap rarely equals good, but with an Australian pair of budget Bluetooth earphones, AudioFly delivers something both cheap and cheerful in its low-cost AF33W earphones.
You might never have heard of AudioFly, but if you happen to know your sound, you'll know the name. One of Australia's own audio brands, this is not one that popped up overnight and hopes to impress people with cheap wares at your local JB.
Rather, it has been building a steady following, and after impressing the world with high-end in-ear monitors — a part of the market that primarily serves musicians and professionals in the audio world — it's now ready to show that it can build gear for consumers, too.
And that starts with the AF33W, AudioFly's budget pair of Bluetooth in-ears that pack in aptX support and sweat-resistance for well below $100.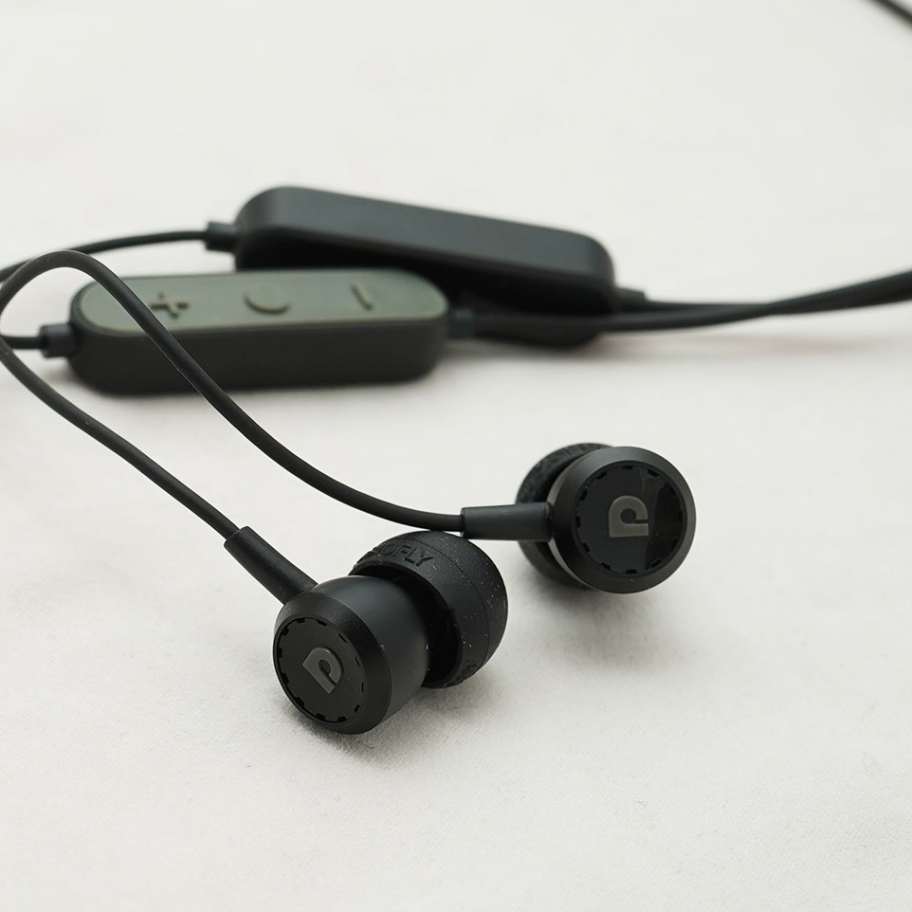 Design
Low-priced earphones generally don't arrive with high-priced designs, and the AudioFly AF33W are not surprising in this regard, essentially just being two earphones connected by a thin cord and two rectangular sections, one which is clearly the physical button-based remote and charging brick, and the other which is likely a combination of Bluetooth and battery.
It's a simple design that doesn't need to be super impressive, but it is small and unobtrusive, and easy enough on the eyes, with no garish design elements or show pony aesthetics.
Features
Given the design is fairly basic, it's a little surprising to see AudioFly's budget wireless AF33W earphones still pack in a few features, with Bluetooth there, aptX supported, an IPX4 ruggedisation rating made for sweat (but not much else), and a small case included.
Out of all of these, the support for aptX is the most surprising, since that's a high-quality stereo feature missing in action on some of the larger earphones, and that suggests AudioFly's AF33W could well be made to perform a little better than their low price suggests.
You'll also find a small remote built into the design, sporting volume up, volume down, and playback controls using the centre button.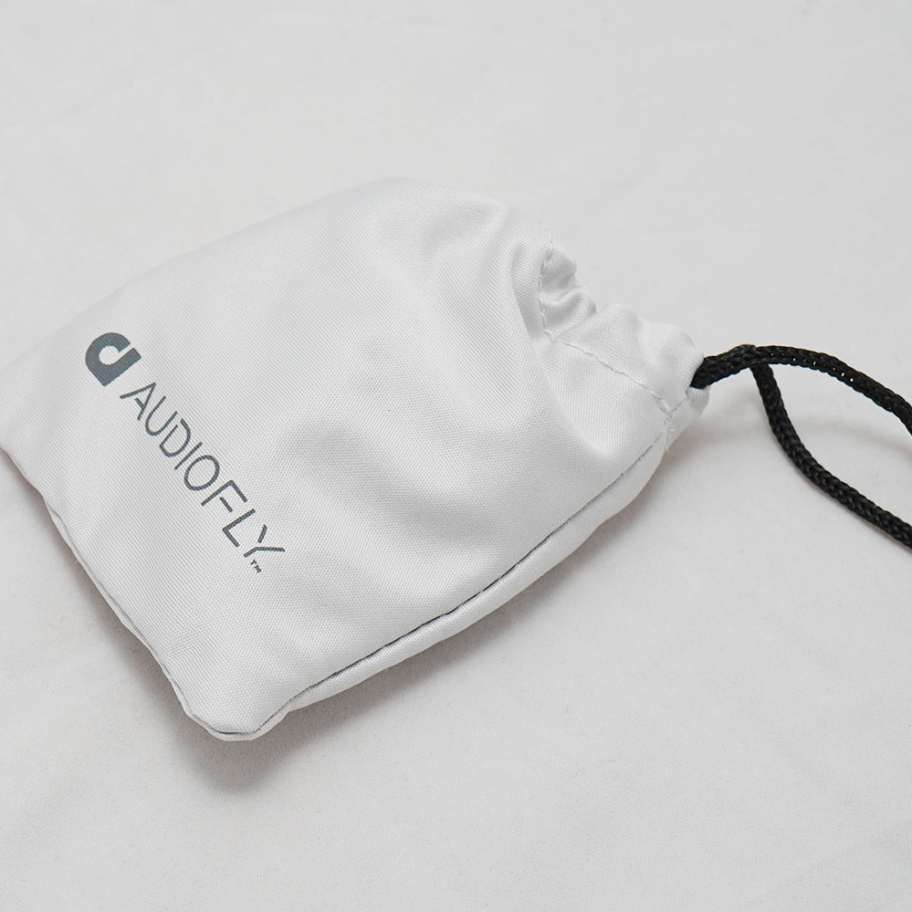 In-use
Those controls will let you turn the earphones on and off, with the middle button doing all the work, and just like pretty much every Bluetooth earphone out there, if you keep holding it as you turn it on, the AudioFly AF33W will go into pairing mode, helping you to connect a phone with the wireless earphones through the Bluetooth settings.
From there, it's all pretty standard, with no special app to report of and just standard remote connections to control the earphones.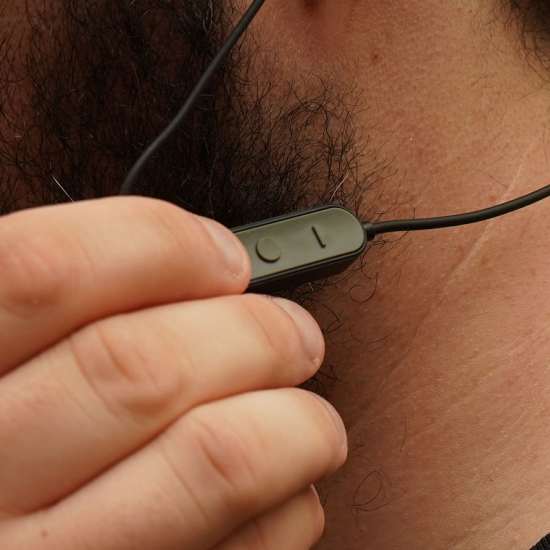 Performance
Once the AudioFly AF33W wireless in-earphones are connected to your phone, it's time to put them to the test, and as we always do, it's time to run it through our sound test, starting with electronic and pop.
Commencing with the likes of Balmorhea ("Candor") and the Propellerheads ("History Repeating"), there's a good round bottom end with surprisingly deep bass, while the highs offer a nice snap, delivering a bright yet booming break down of sound.
There's a nice thwack of audio with the likes of Ellie Goulding ("Army"), with stronger layering than earphones priced below $60 would normally offer, and a deeper soundstage than we expected, and that continues as we venture into R&B and soul.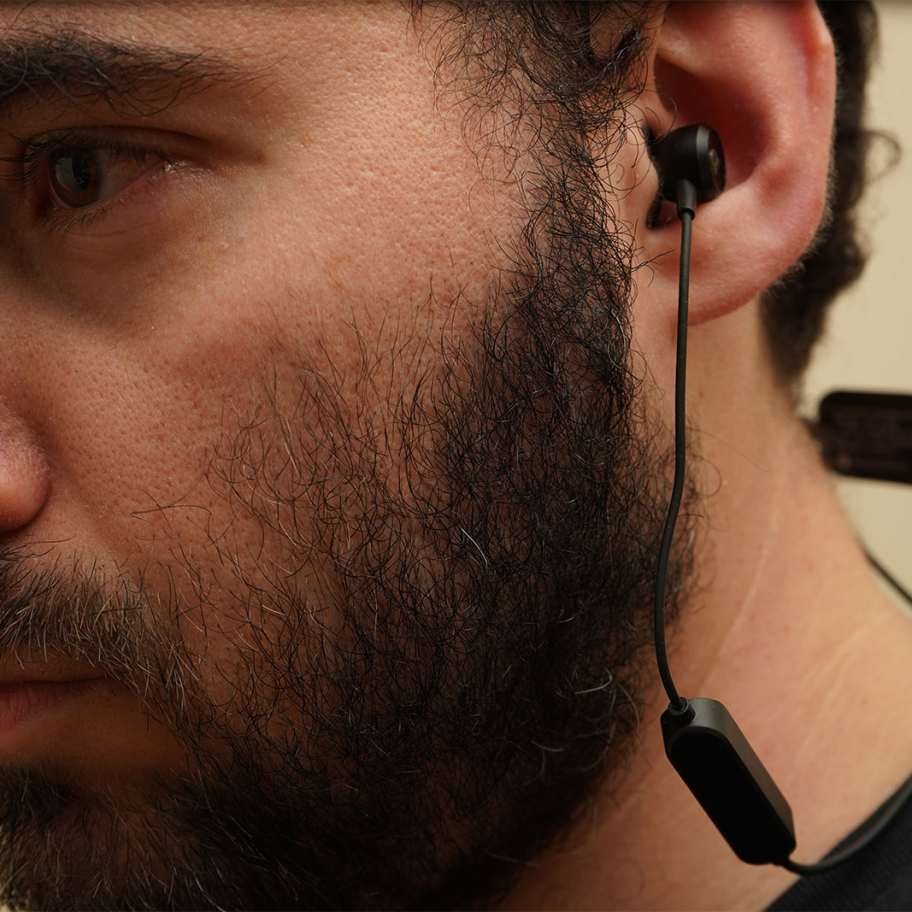 In fact, with Michael Jackson ("Billie Jean") and Marvin Gaye ("Ain't No Mountain"), the middle is the one area that reveals itself as a little lacking in this surprisingly deep stage, with the punch of the bass and highs coming out on top, while the middle just feels a little weaker than you might otherwise expect.
Over in the world of rock, the good sense of depth stays true, and the balance isn't as different, likely due to the lack of instruments. In fact, with the likes of Beck ("Dreams") and the Deftones ("Change"), we found the renditions didn't lean as much on the highs, and so seemed to offer a more comfortable balance.
The volume was also quite strong, too, and in the more rock-fueled tracks, we found ourselves perched just under 50 percent comfortably, telling us not only how much output the AudioFly AF33W wireless earphones were capable of, but how little you needed to pump them up in order to get comfortable sound.
Comfortable sound was also fairly decent sound, surprisingly so for this price, with the most instrument-friendly jazz and classical demonstrating much the same experience, with slightly withdrawn mids, but still comfortable lows and highs.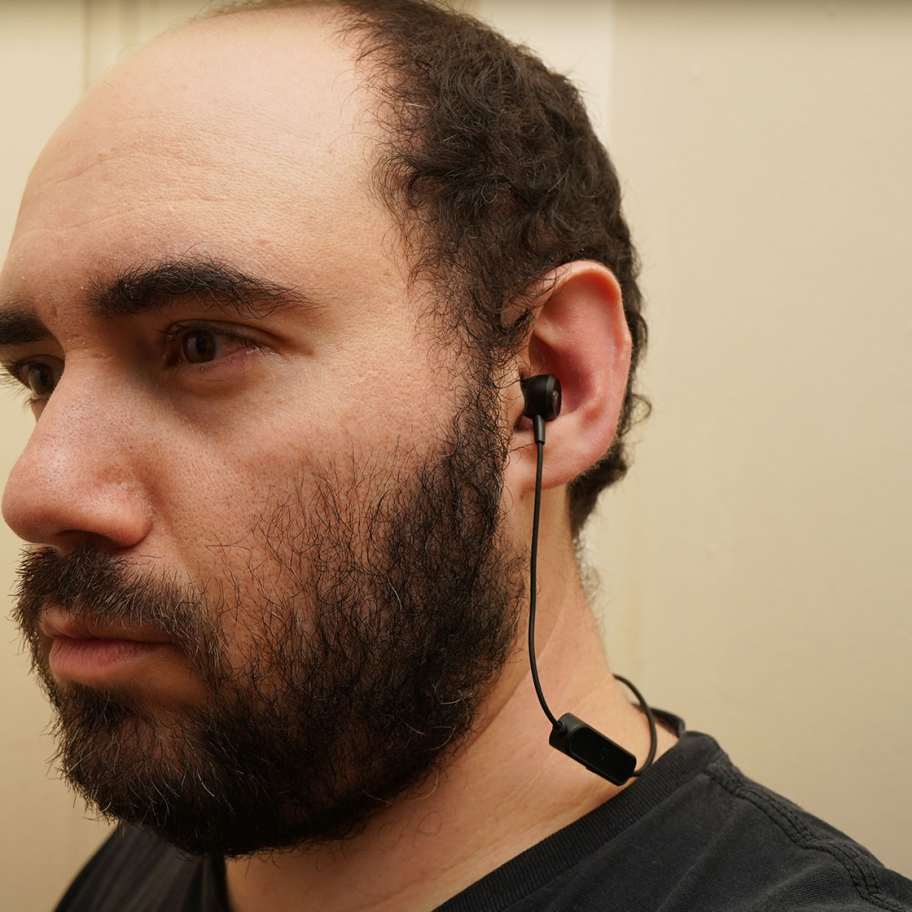 Battery
While the performance is stronger than we expected, the budget price has to come with at least one caveat, and that could easily be the battery life, sporting around three hours of charge.
That is without doubt one of the lowest battery runtimes for any wireless earphones, and the one upside to the AF33W is that at least it takes a standard microUSB cable, making it easy to fix the mediocre battery life if you need to.
Just make sure the door to the charge port is properly closed, because this is one area that can feel a touch flimsy.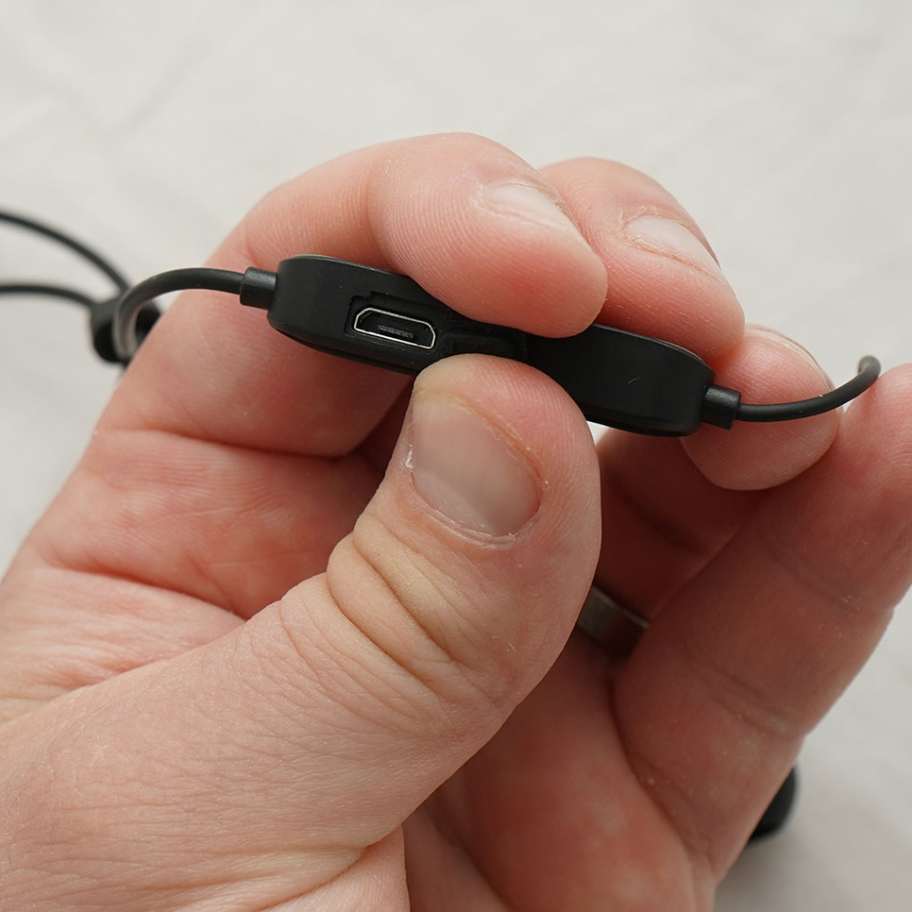 Value
Despite this, in terms of pricing, AudioFly's AF33W has it nailed, carrying a recommended retail price of $59.95, and hitting stores in some places for even less.
Given the surprisingly solid performance, the aptX support, and some sweat resistance, the value for the AudioFly AF33W is clear, making for an undeniable starting point and entry for folks keen to have a pair of wireless earphones without spending too much.
What needs work?
While the sound is surprisingly good for the absolutely stellar pricing, the catch of AudioFly's cheap and cheerful wireless earphones comes from what they don't have: much in the way of tips and some buttons that don't always work properly.
Bizarrely, that last one rears its head with a volume up button that wouldn't fire for us on Android, yet still paused the music, while volume down was completely fine. That might be just one of those things for a cheap pair of earphones, but it was something worth noting.
Unsurprisingly, the tip selection was less than impressive, with only three choices for the typical silicone tips on the box, offering small, medium, and large.
On the plus side, AudioFly's tips are your typical standard "these arrive in every earphone box in the world now" variety, so if you do need more, there's a good chance the ones that came with your smartphone will fit, but it would have been nice to see Comply foam or a few options for smaller ears, especially since the AudioFly AF33W seem like a great pair of earphones for the younger generation keen to be completely mobile.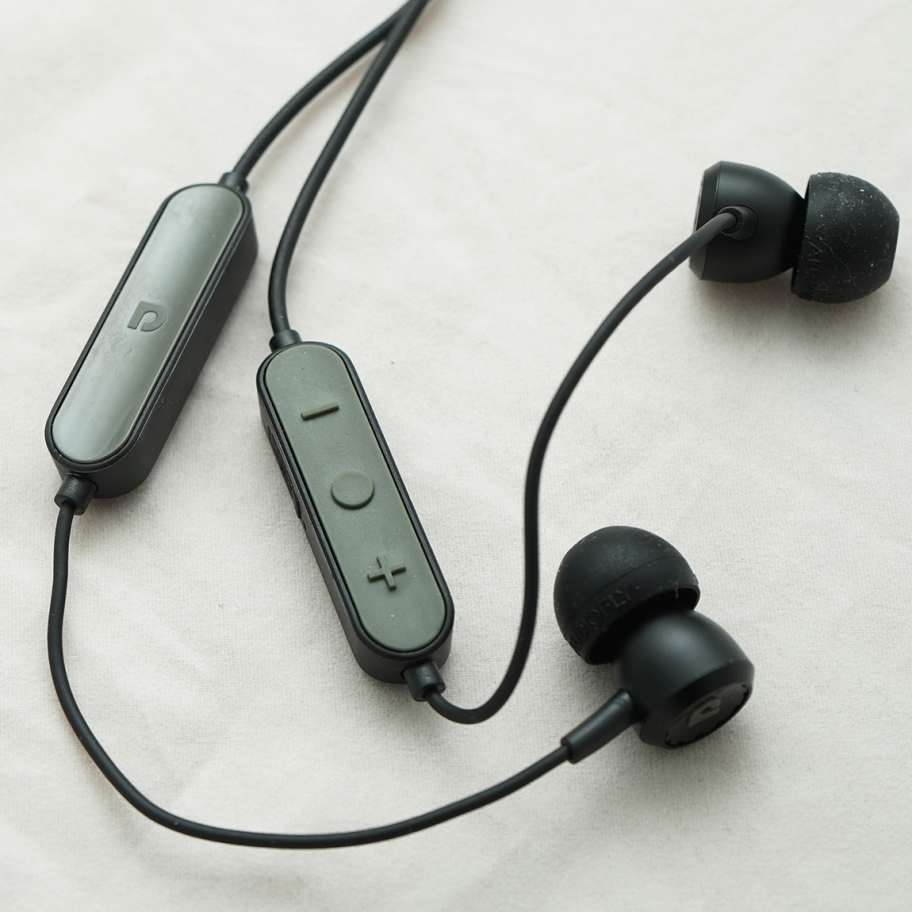 Final thoughts (TLDR)
Even though wireless portable stereo headphones aren't exactly a new thing, it seems wired still outnumbers the wireless, and that's something that's probably going to change. We haven't surveyed folks still running on wired earphones, but our guess is that most likely aren't dabbling because of the hurdle that is price, and with prices often coming in at over $100 for something decent, we totally get it.
The simple reality is that Bluetooth earphones generally aren't inexpensive, and consumers are paying extra to go without wires, and given you get a free (albeit usually terrible) pair of earphones in the box, we can see why so many are reluctant.
That's one of the reasons good and cheap wireless earphones are so exciting, breaking that problem well and truly open and solving the wireless price and performance hurdle with one smooth swing.
We've already seen one pair that nailed that for us this year, with TrndLabs' Nova, a totally cordless option running for just under $100 locally, but the AudioFly AF33W could be even better, providing solid sound for even less, and without having to turn to online orders to buy it.
Yes, this is one pair you can buy locally at electronics stores in Australia, and if you're in the market for your first pair of wireless earphones, or just something inexpensive that you can enjoy music with, the AudioFly AF33W are remarkably reasonable.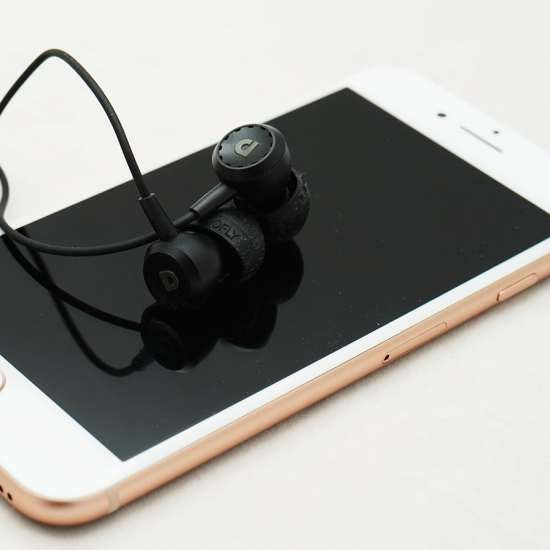 The good
Fairly strong sound -- bright yet bassy -- especially for the price
Fantastic price
Comes with a case
The not-so-good
Buttons don't always work the way they should
Only three sets of tips in the box
Limited battery life