Apple's most budget-friendly tablet gets a bit of an update this year, increasing the size and adding a much needed feature, making it even better for students and folks on the go. Is the iPad 10.2 the best entry-level tablet yet?
There's little doubt that Apple's iPad owns much of the tablet landscape, but when it comes to choices, there's certainly quite a bit out there.
If you're after something made for creative work, there's the iPad Pro range, while something that can do that without the "pro" cost comes in the iPad Air.
Those tablets all start from the $750 mark, with anything below usually sacrificing performance for cost, or some feature or capability you might long for. It's a reason why devices like the Microsoft Surface Go have been able to get in and nab some of that market back, offering a fairly capable tablet with keyboard and pen support, even if they didn't come with either.
We can't imagine that sits well with Apple, and to compete a little more aggressively, it has been refining its entry-level iPad just that little bit more.
Last year saw the iPad 9.7 bring Apple Pencil support, and this year gets it a new size and support for a physical keyboard.
Now called the iPad 10.2, is this the best priced portable experience around, and is it as close as you need for a properly portable machine in 2019?
Design
A quick glance at Apple's iPad 7th generation model and you'll find the design is different, which is one of the key changes. Really, there are only two, but design is a critical part.
For one, it's a little thicker, but the more obvious change is the screen size, with Apple moving from a 9.7 inch display to a 10.2 inch, making just that little bit bigger. Technically, the shift to a 10.2 inch screen means Apple has been able to use the same size edge for the iPad Air, which means the formerly iPad Pro 10.5 inch Smart Keyboard Cover also works with the iPad 7th generation, an intentional design consideration, to be sure.
Beyond that screen, the look is still fairly familiar, with a metal body and slightly tapered edges, making it one of the more premium looking tablets that comes with a less-than-premium price.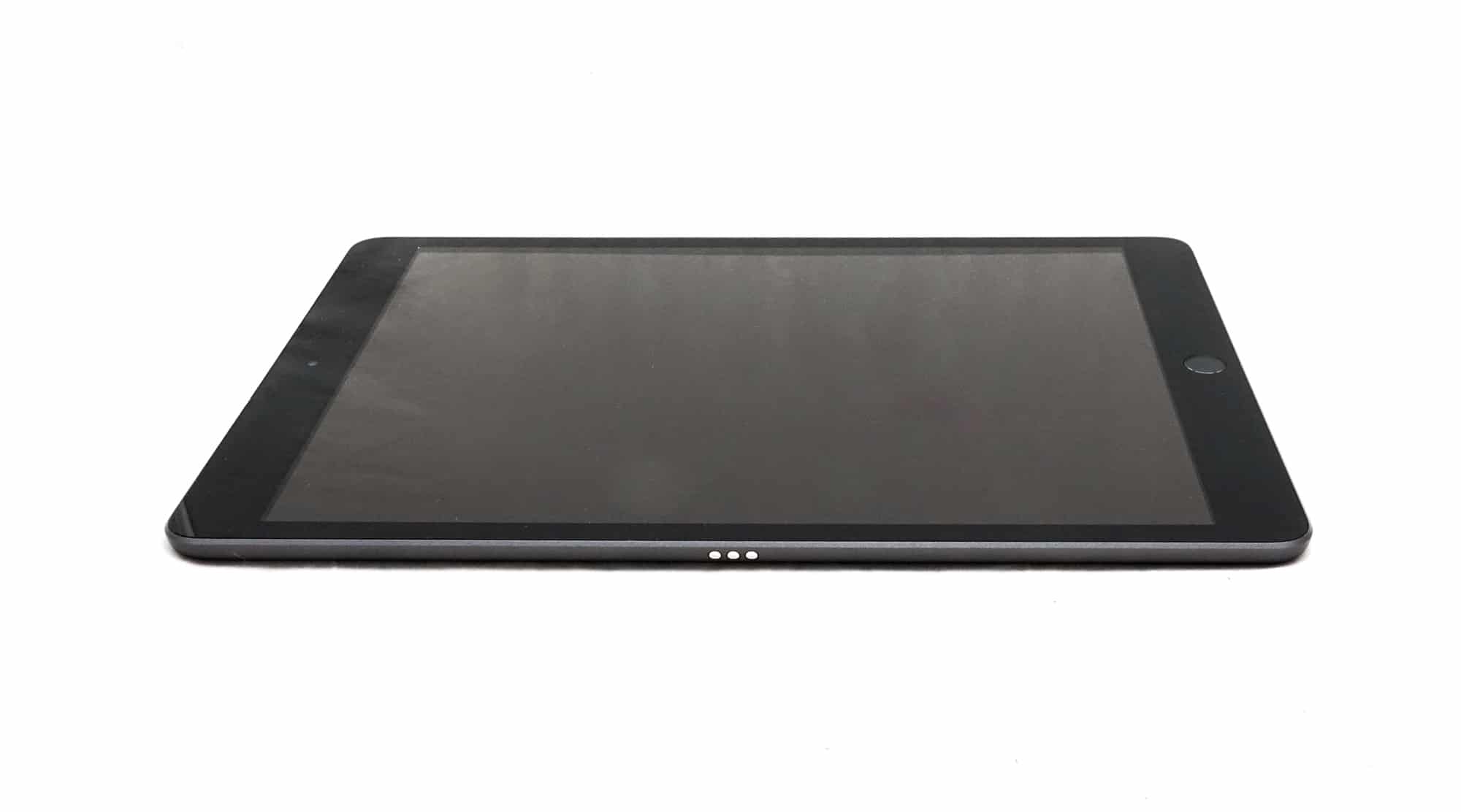 Features
Keeping the price down is one of the hallmarks of the Apple iPad, distinct from the iPad Air and iPad Pro, which are slightly more expensive, though do come with more impressive sets of specs, also accounting for that price hike.
However the iPad 7th gen also shares most of its features and spec list with the iPad 6th gen, which was an iPad for everybody back when we reviewed it last year. As such, you'll find the same A10 processor four core A10 processor, with support for either 32GB or 128GB storage, and the iPadOS take on iOS 13 on the iPad out of the box.
Unsurprisingly, there are two cameras here, with an 8 megapixel rear camera while the front-facing camera is a 1.2 megapixel FaceTime HD camera, distinct from the larger cameras the iPhone has been using recently.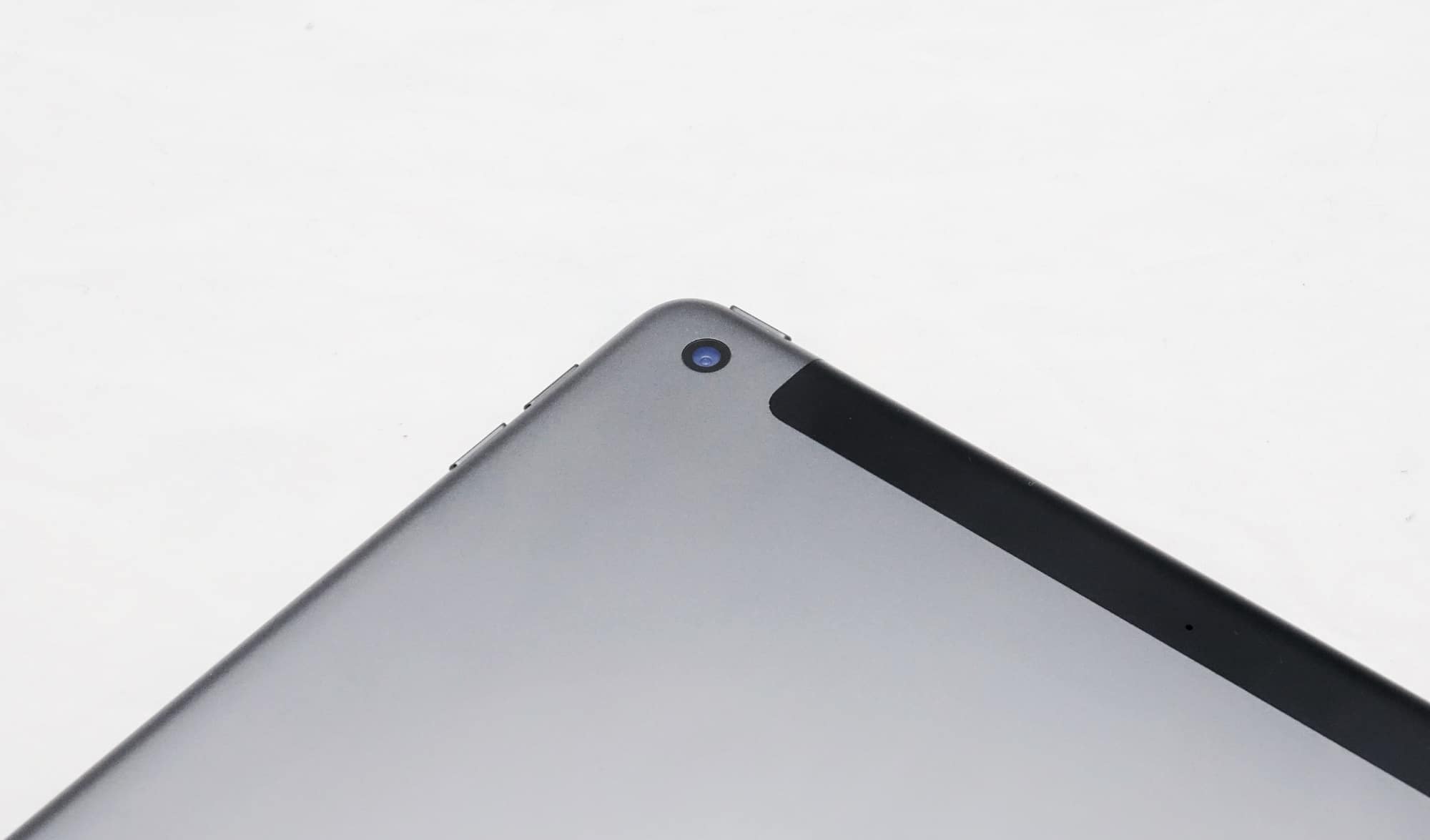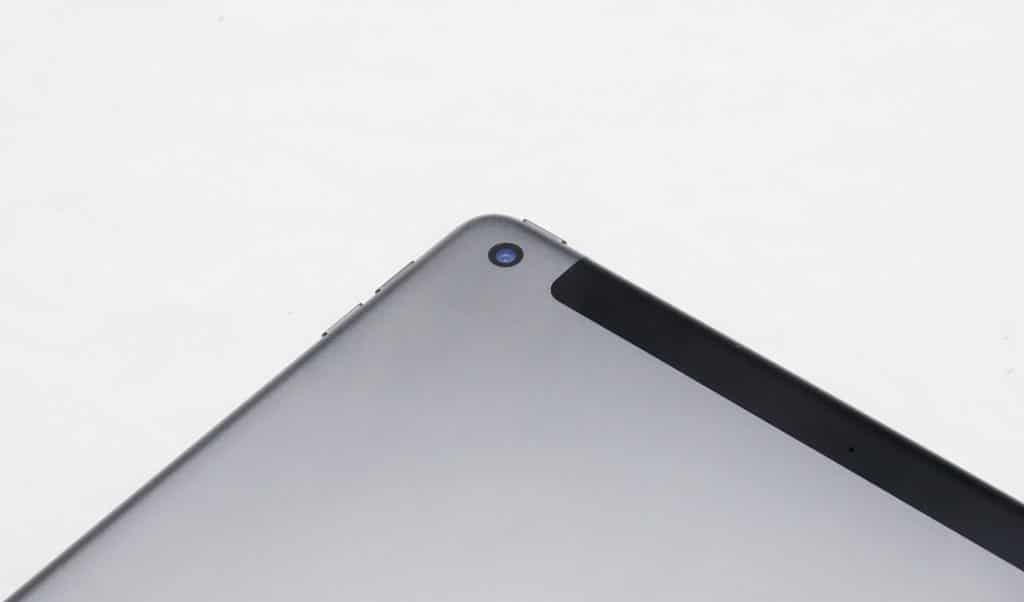 Connections for the iPad 7th gen are spot on to where they were in the iPad 6th gen, with Bluetooth 4.2, 802.11a/b/g/n/ac WiFi, and an option for 4G LTE if you opt for that, as well. Mobile connectivity via 4G is optional, but it's a decision you have to make when buying the iPad, as you either buy a WiFi-only iPad or an iPad with both WiFi and 4G.
All of this sits under one of the newer features, the 10.2 inch screen, an update on the 9.7 inch Apple has used since pretty much the iPad's creation, with the 10.2 inch using a similar frame to the iPad Air, though that model has a 10.5 inch screen. The differences may be small, and too small for most people to realise, but it allows the iPad Air to get slimmer bezels, among other things.
The 10.2 inch screen of the 2019 iPad sports a resolution of 2160×1620 and offers a display clarity of 264 pixels per inch, with the screen also supporting the Apple Pencil.
Ports are still fairly friendly, with both a Lightning port and 3.5mm headset jack, so you don't need to convert your headphones like you might on any of the recent Apple iPhones.
Really, most of the design and feature focus is on the size, which has increased from 9.7 to 10.2 inches.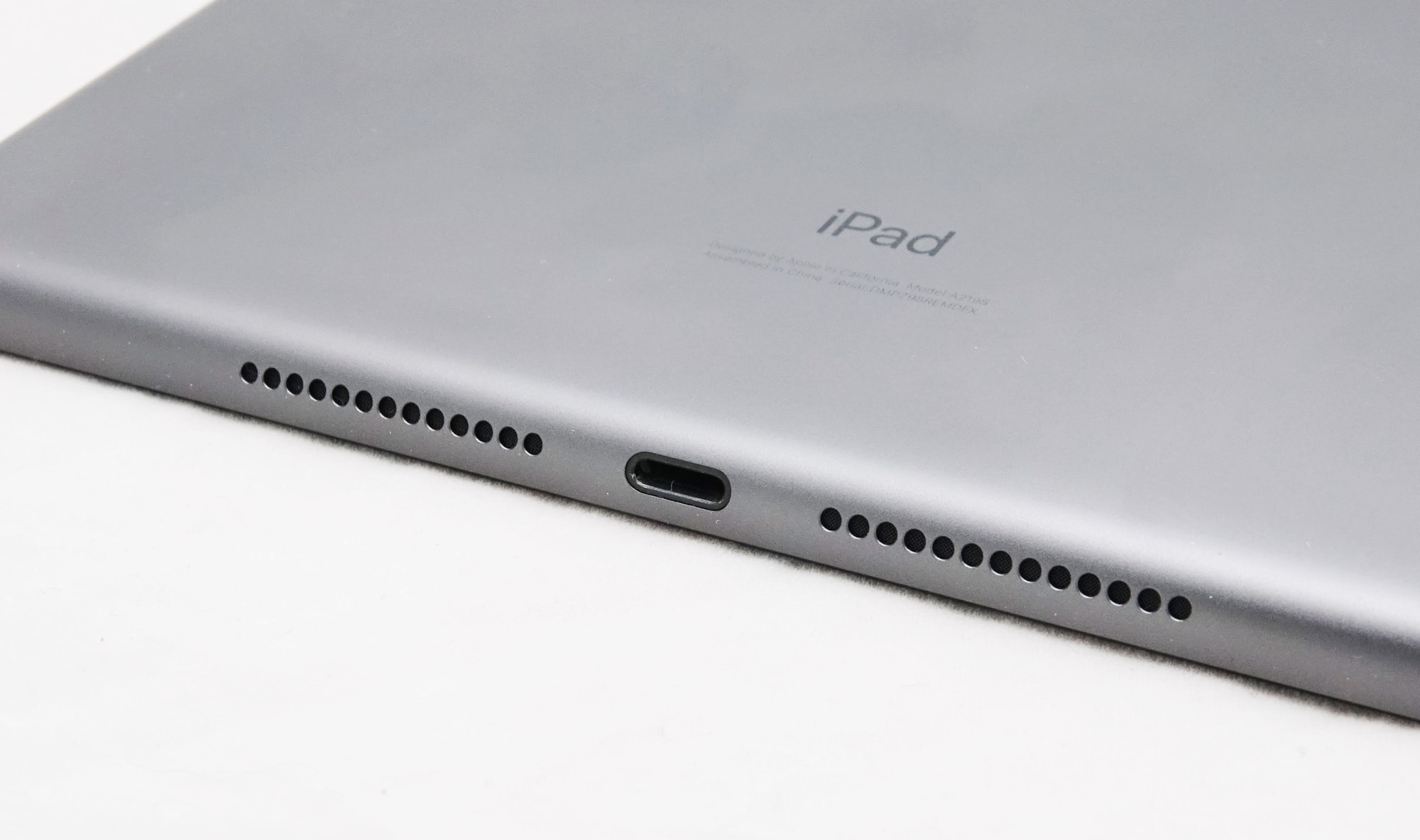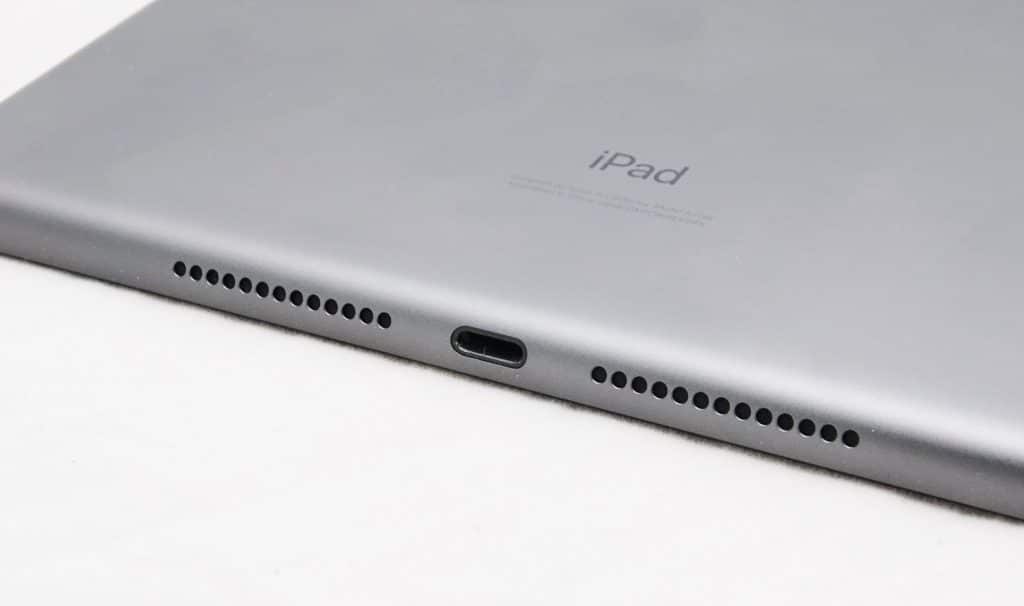 In-use
While the design is slightly bigger, using the 2019 iPad is just the same as it ever was, with a fingerprint reader, large touchscreen, and an operating system built to be easy.
And that means you shouldn't find it hard to use the iPad 10.2, with iPadOS available as the latest version of iOS on this iPad, a slight deviation of iOS 13.
We've already touched upon iOS 13 in our iPhone 11 Pro Max review, but our iPad review sees iOS 13 a little differently, thanks to that deviation Apple has developed for the iPad.
You get a great looking home screen that is now more like a desktop thanks to a left-side widgetised panel, allowing you to see what's coming up, news, music, weather, and other things that might require a swipe down normally. The icons are a little smaller but clearer, and multitasking works just as well, too. Swipe an app into the left or right to see most take a side (app developers have to support it), or leave it hovering over if they don't. In fact, you can put two side-by-side, and then throw a third into floating, with extra apps supported in the floating menu. Very handy.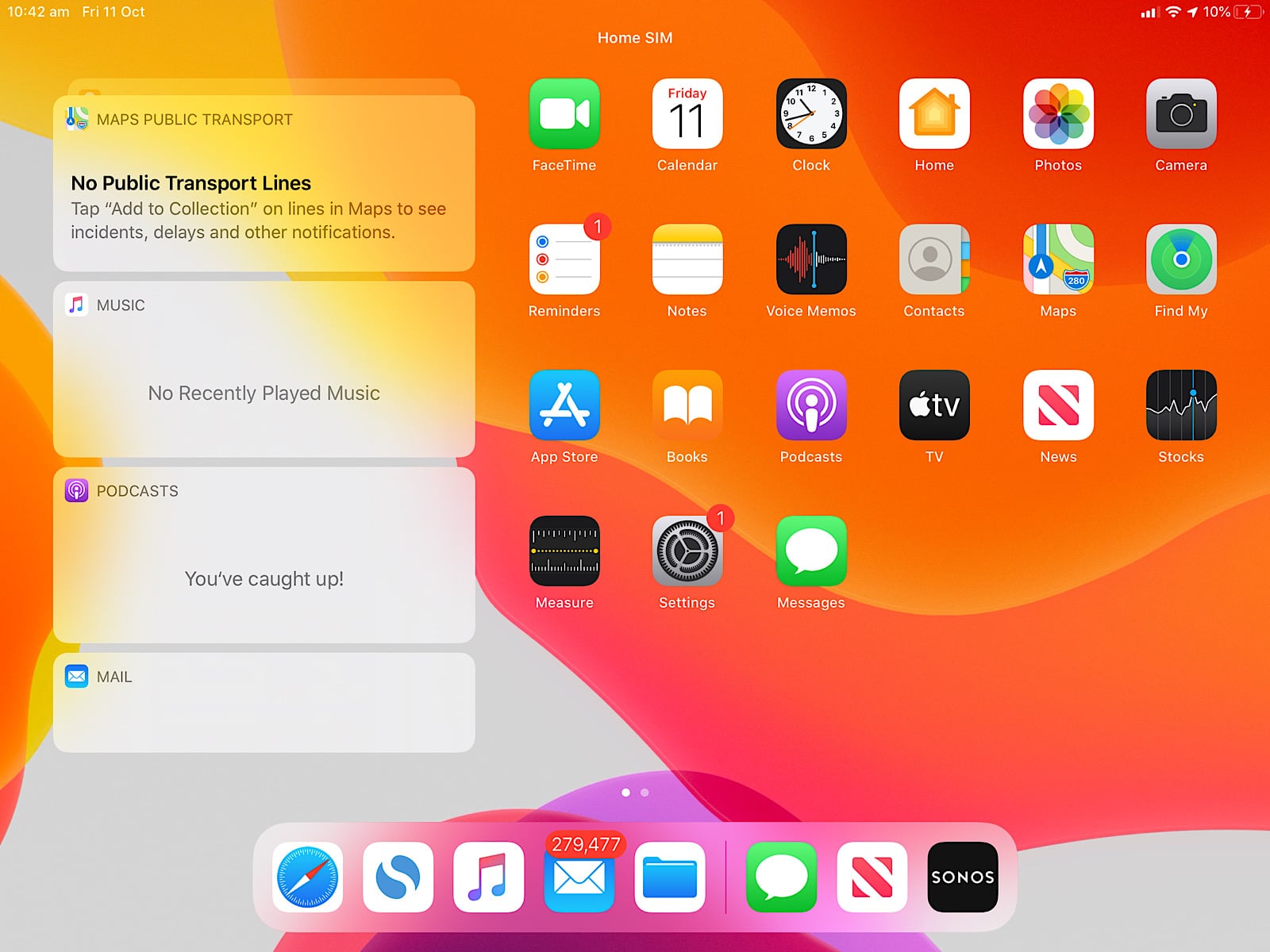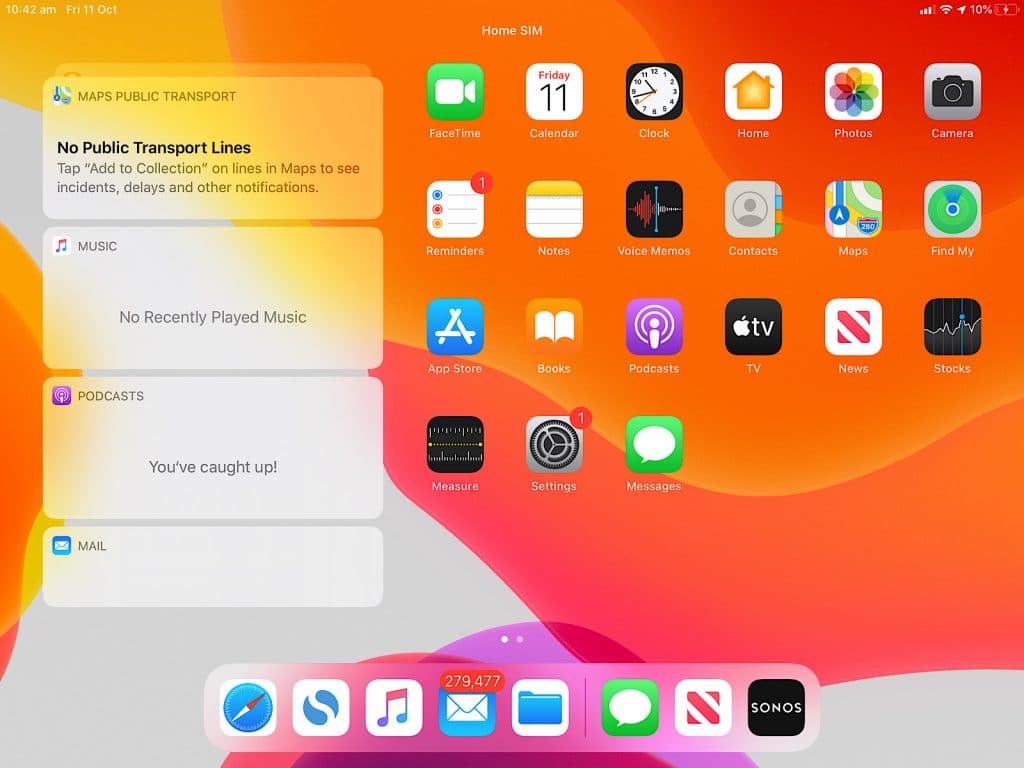 There are other features that can help the usability of an iPad under iPadOS, such as a movable and shrinkable keyboard, the option to have two Safari browsers running side-by-side, and even though this iPad has a home button, you can swipe from the bottom of the screen all the way up to use the iPad 7th gen like an iPad Pro. Neato.
Support for the 1st generation of the Apple Pencil is here, too, meaning you can draw on the screen provided you have the right tool, something left over from last generation's new feature list.
This year's main addition to that list is something that does affect usability, and that's the keyboard.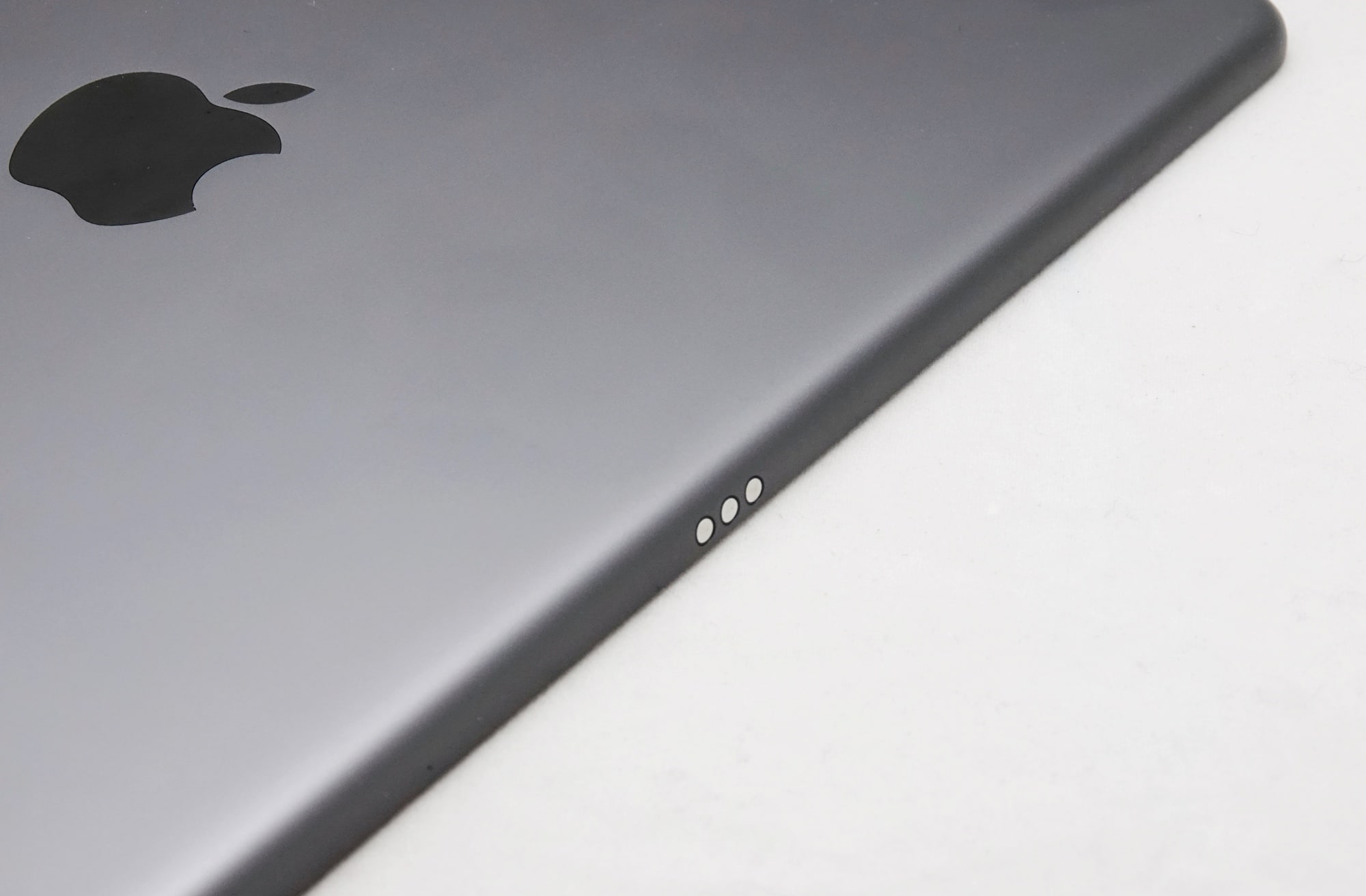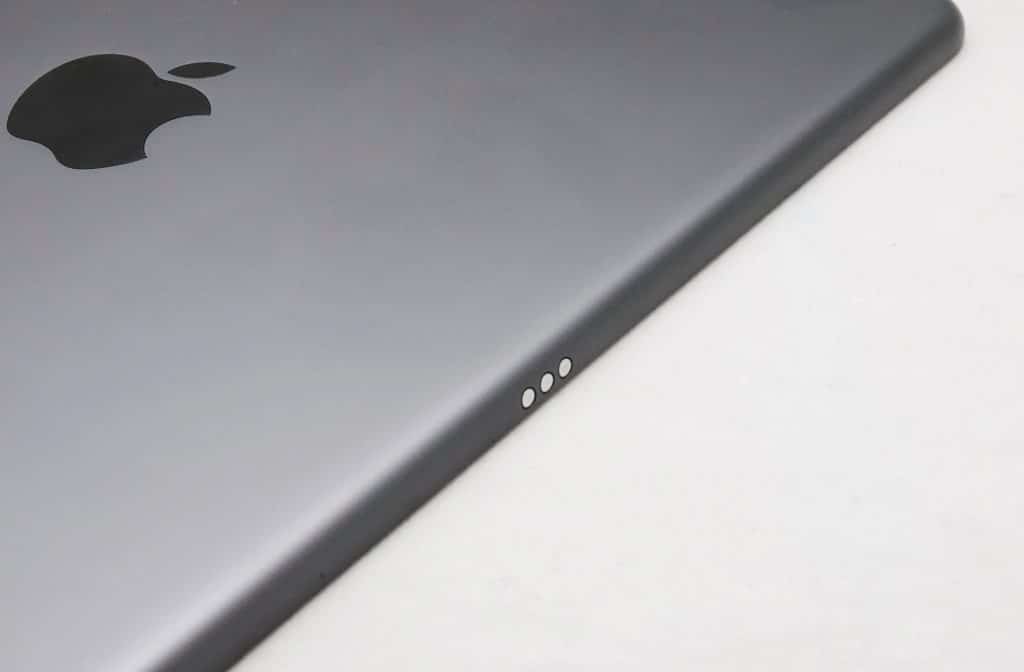 New to the line-up is the Smart Keyboard Connector, a series of three dots found on the bottom edge that work with the magnets in the side of the tablet to hold Apple's Smart Keyboard cover, much like it did on the 10.5 inch iPad Pro.
In fact, it's a lot like the 10.5 inch iPad Pro, which has since been retired, replaced with the practically identical iPad Air, allowing Apple to reuse the keyboards on that model. And Apple can now use the keyboards on the 7th gen iPad, too, because they work there, too.
Essentially, the addition of the Smart Connector means you can type on a keyboard built into a cover for the iPad, and almost any iPad. The only model that doesn't have a keyboard connector is the iPad Mini, meaning every other iPad is now a minimum of 10 inches in size and supports a physical keyboard made by Apple beyond Bluetooth. Handy.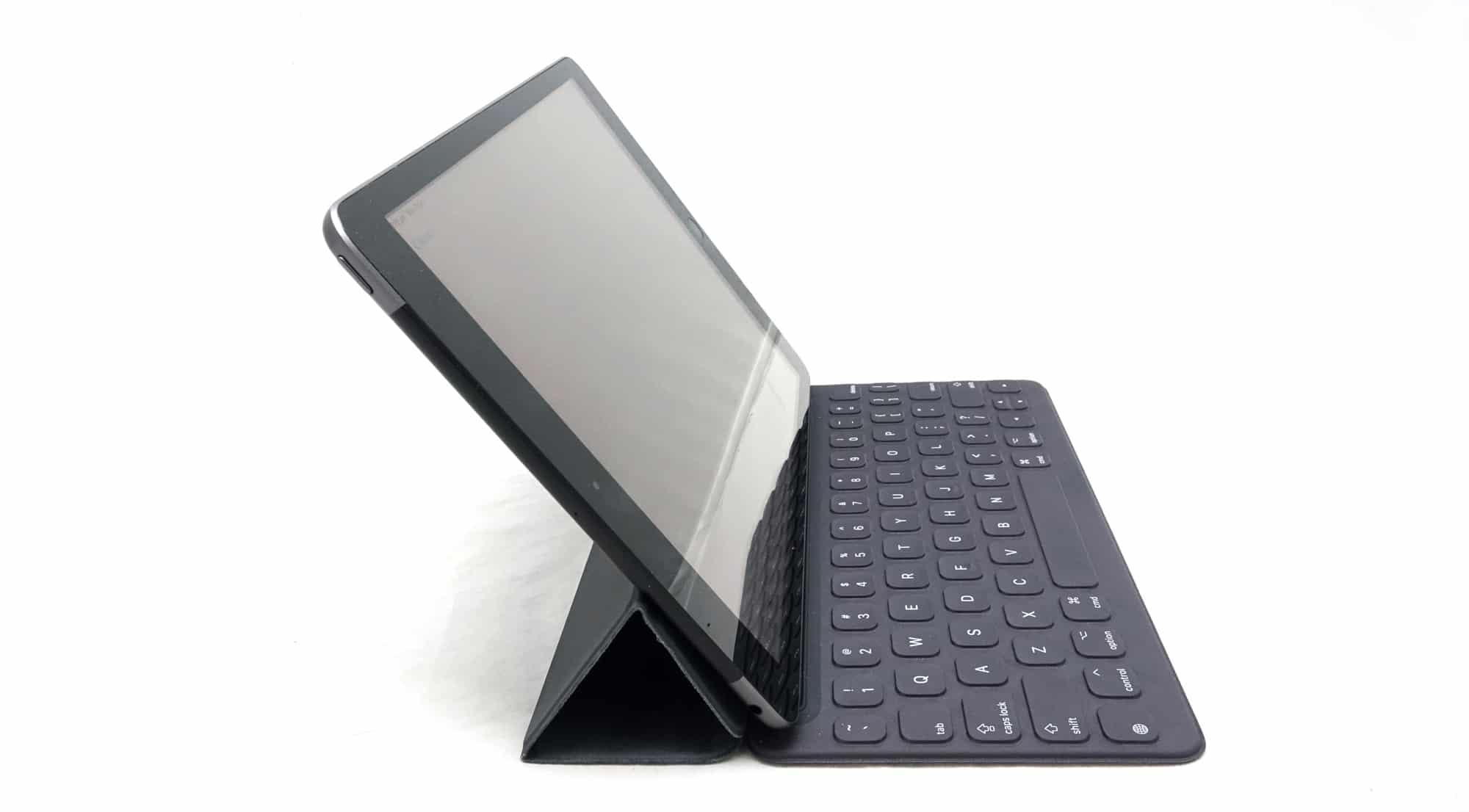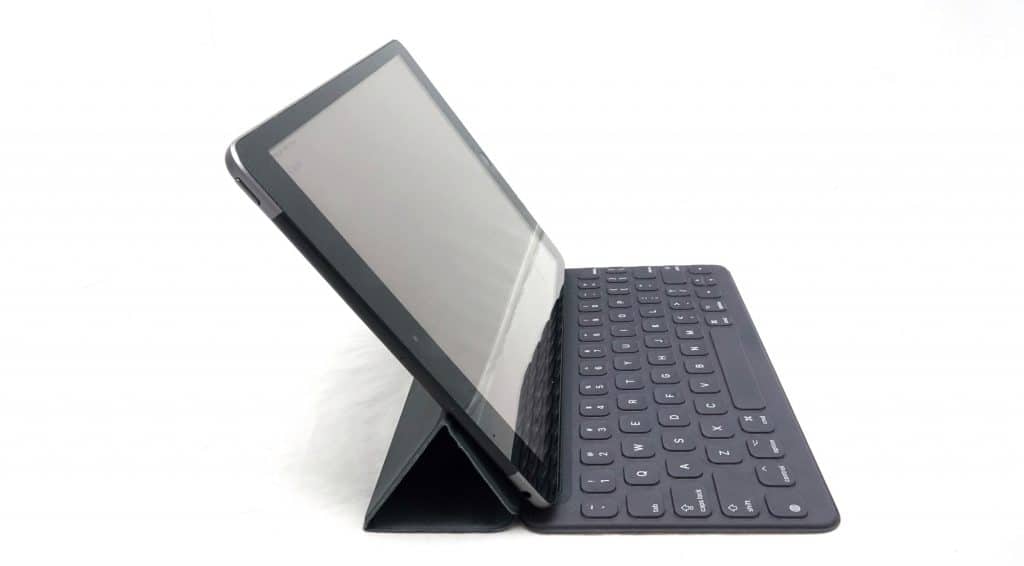 Performance
Next is performance, and even though the A10 processor might be a little on the old side, it's still definitely more than capable, with solid performance for many of the apps you'll throw the iPad's way.
There is a skerrick of lag when using the fingerprint reader in the home button, but it's not dramatic enough to be noticeable, with solid performance across most of what you might do.
Apple's A10 Fusion might be a good three years old — and found on the iPhone 7 and 7 Plus — but Apple still sells those phones, and it's not bad for much of what you might throw the iPad's way.
We have no doubt a different iPad generation will include better performance for modern games, but as long as you're not expecting thousand dollar iPad Pro performance out of an iPad that starts a little over five hundred, you should be fine.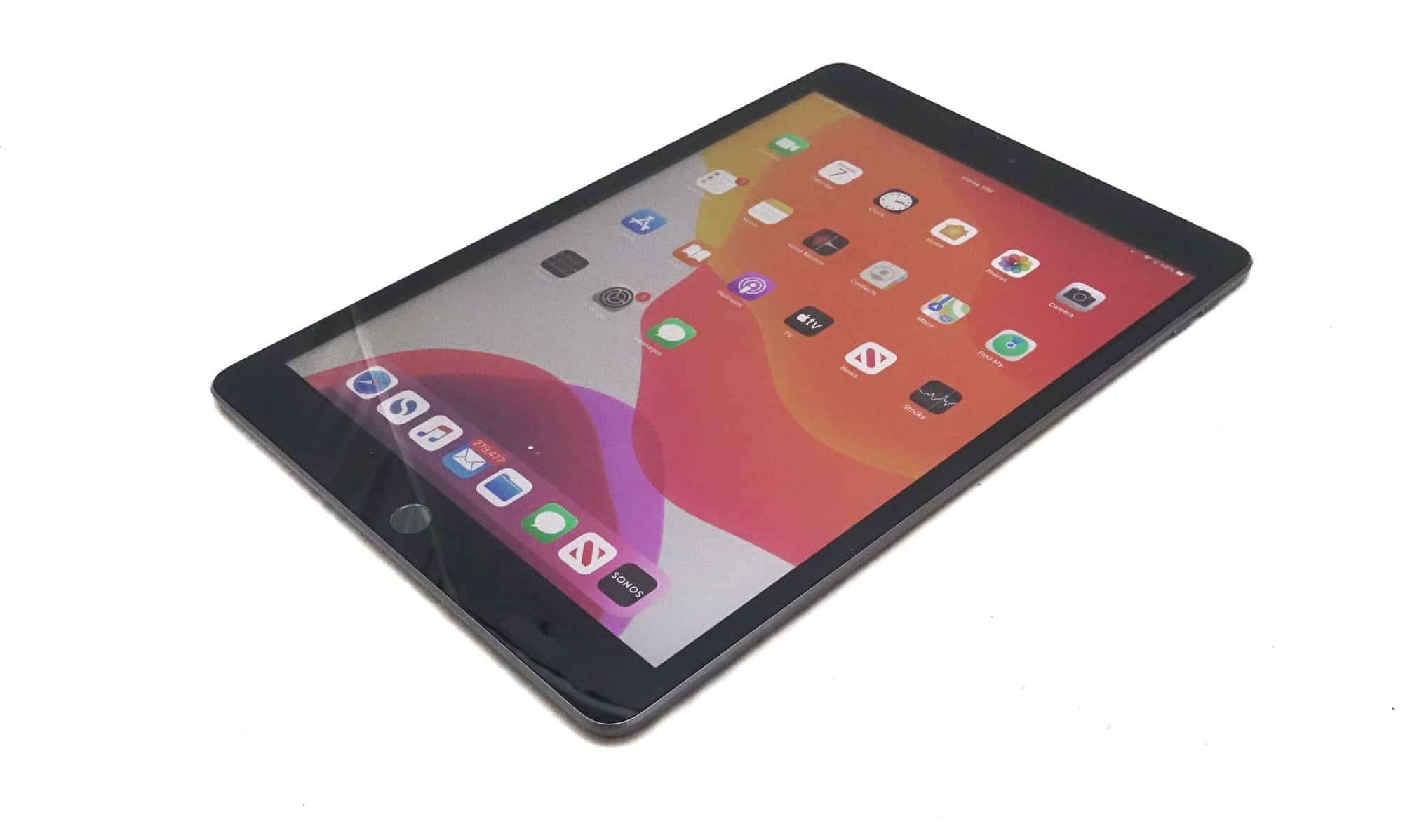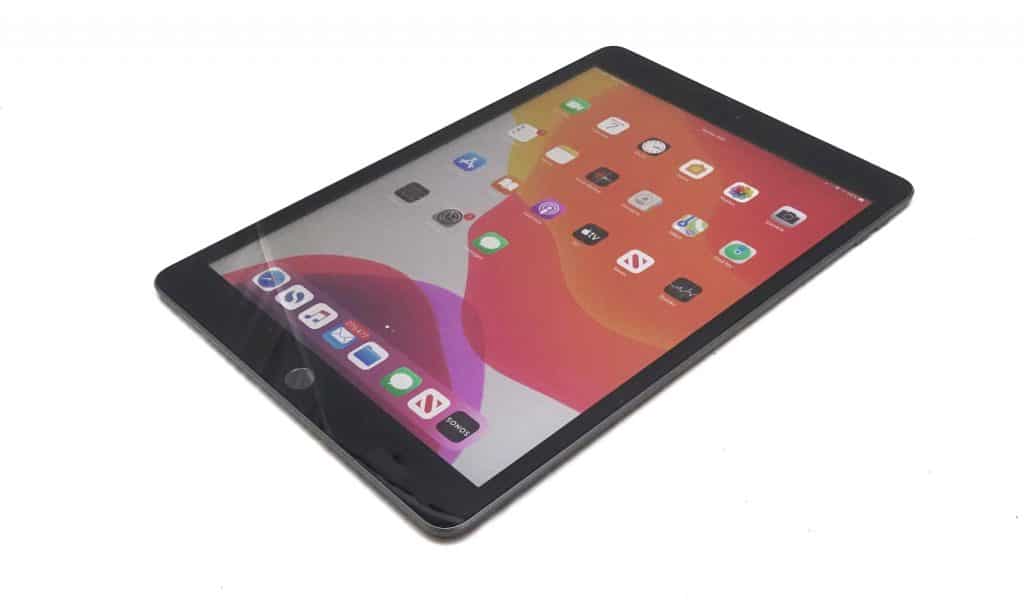 Camera
There's also a camera here, though you shouldn't expect it to match the quality of a recent iPhone.
It's an 8 megapixel module with F2.4, and it will take decent photos, but lacks a lot of the low-light expertise Apple has been developing of late. You can more or less expect this to work in daylight best, with augmented reality being the main use, employing the rear camera when apps request it.
While we're not exactly fans of using an iPad to take pictures — a phone will almost always do a better job, and you're really only using the iPad because of that big screen — the one negative here with the iPad 10.2 is a lack of a flash. That was the same on the previous iPad model, the 6th gen 9.7, so it's no major surprise.
We don't call its lack of a flash a major negative because it's a tablet, and tablet photography isn't supposed to replace a phone camera, but you might, so just be aware.
At the front, there's a ho-hum 1.2 megapixel "FaceTime HD" camera that will do the job for video conferencing, but isn't what you'd ever call amazing, certainly not in comparison to phone selfie cameras these days.
Battery
The battery life is one part of the iPad worth talking about, however, because it does a pretty solid job.
Depending on how often you use the 2019 iPad, you'll find a good day to two day's worth of battery life, giving you plenty to work with. We found we needed to charge the 7th gen iPad in our iPad review once every two days or so, and that was with a few hours of use daily.
Of course, this will vary based on your use of the 2019 iPad, but you shouldn't find it fare too badly with regards to battery life overall.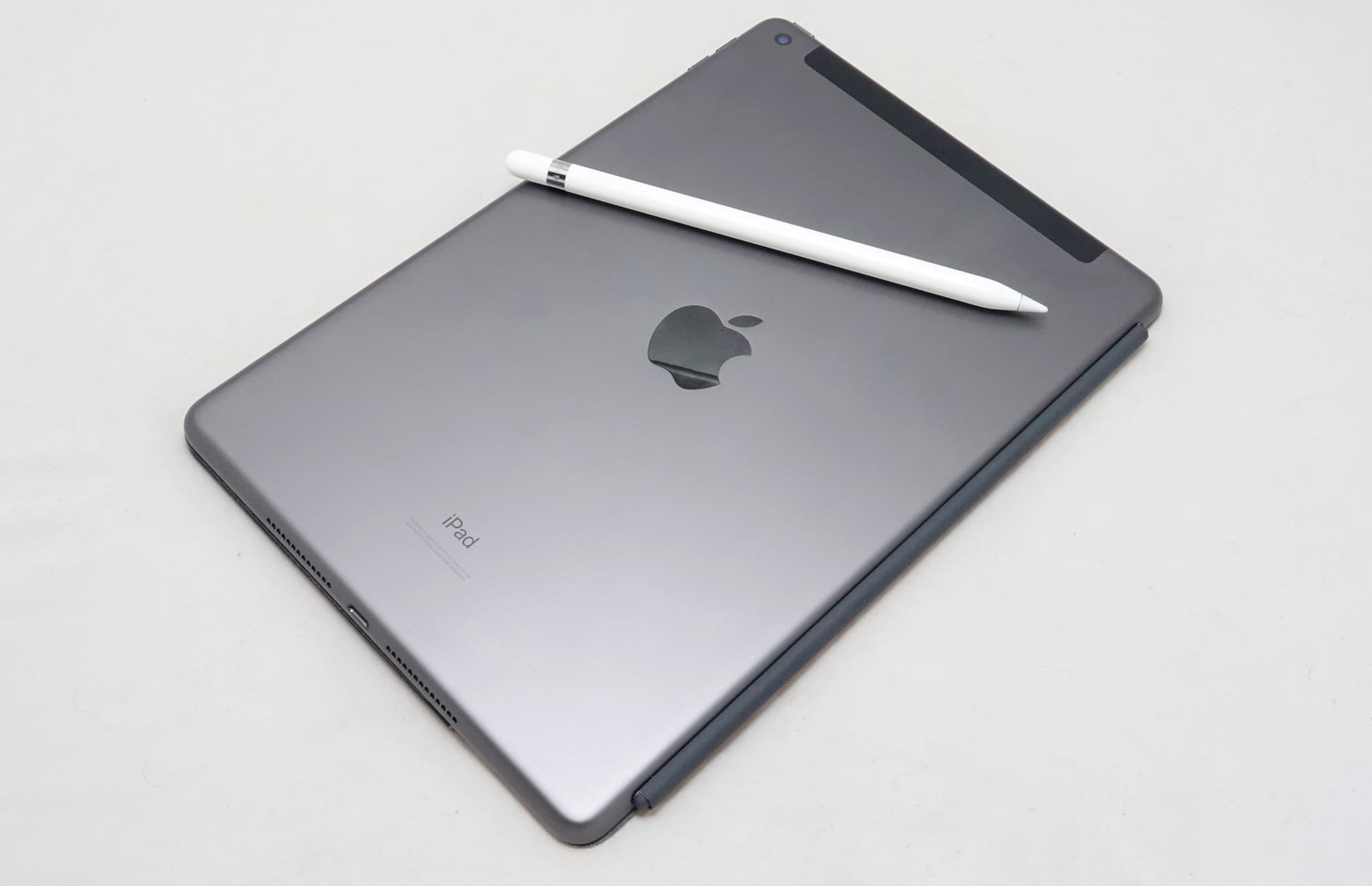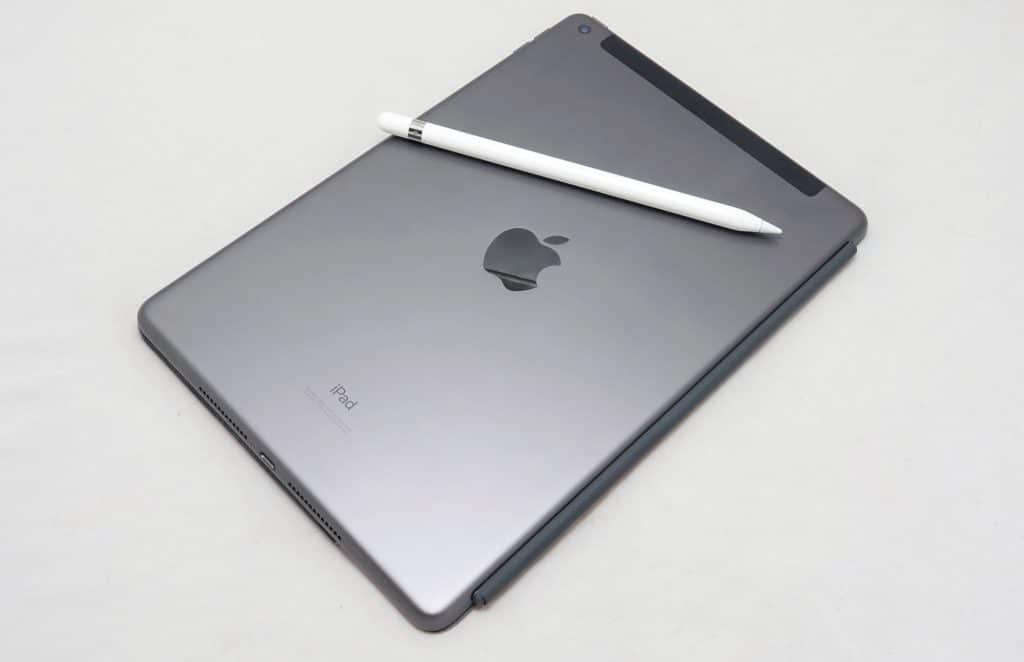 Value
There's also been a slight price change between years, because while last year's iPad has seen a slight price change from $469 to $529, the increase isn't that dramatic, and it's still a solid value. You can probably blame the Australian dollar for the increase, because a year is a long time in money, and our dollar isn't quite what it once was.
However the iPad 7th gen is still pretty solid value for what you get, keeping everything under the hood that worked so brilliantly in the 6th gen, while upgrading the size and adding the Smart Keyboard cover. Handy.
About the only area where the value is a bit of a question mark is the cost of the Smart Keyboard cover, which sits at $235 in Australia, almost half the cost of the iPad itself.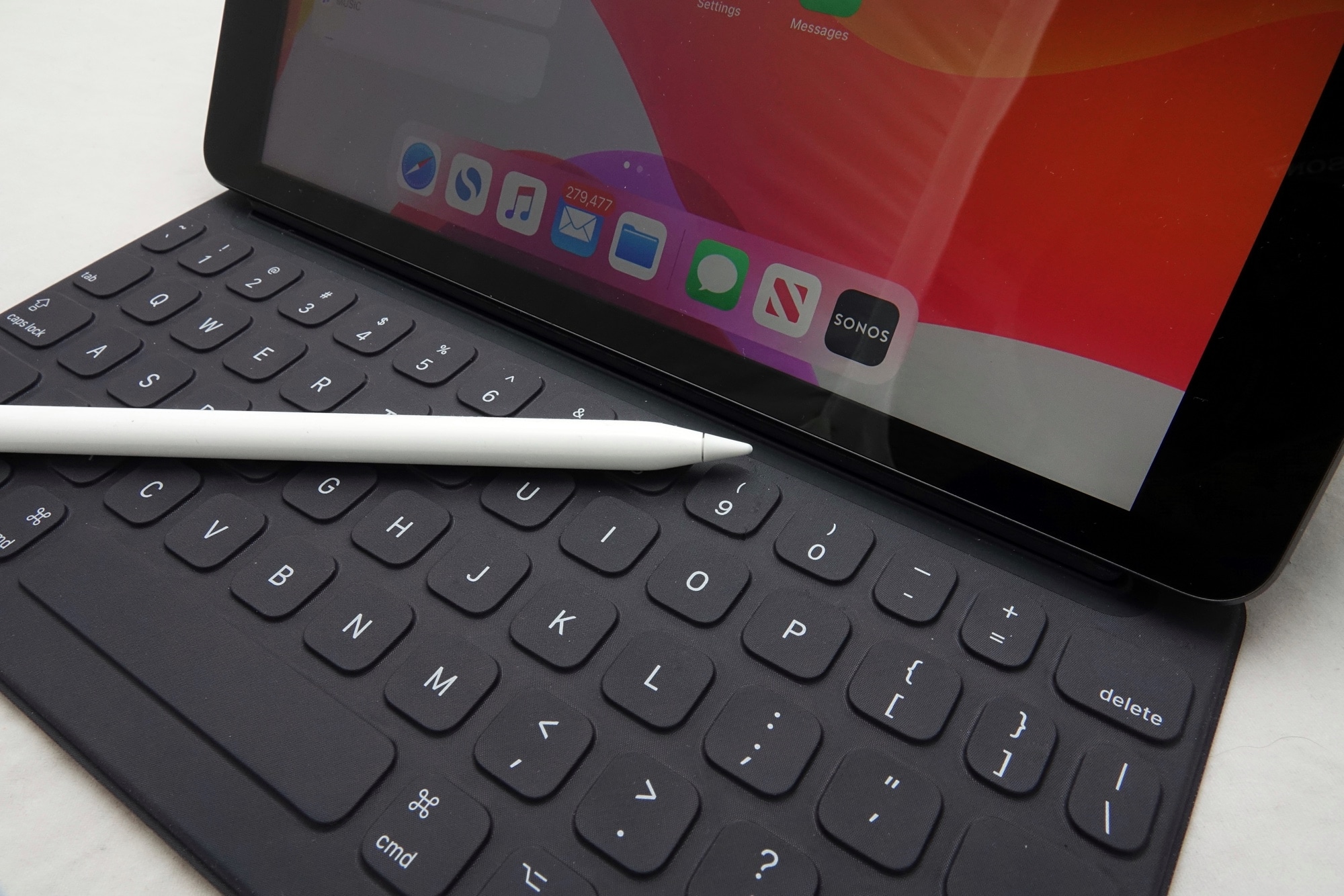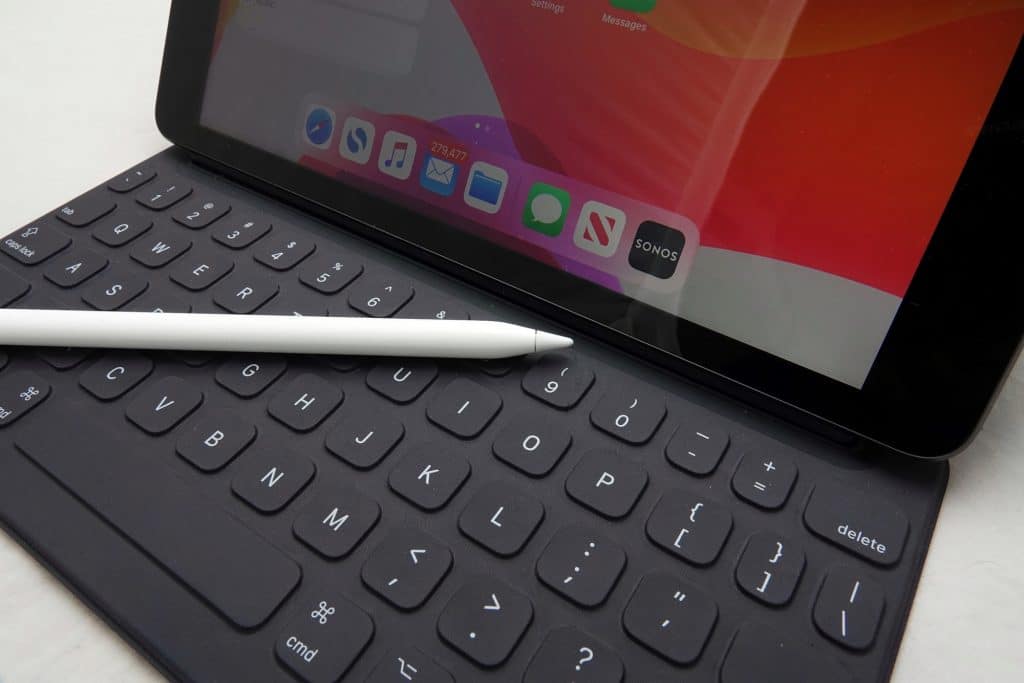 We like this keyboard a lot, but that price tag is literally crazy, and there really is no reason why the keyboard part of the iPad should cost close to half the cost of the tablet.
Combine the cost and you're looking at a minimum of $764 for an iPad with a keyboard, which is getting a little hefty in price.
You don't have to get the iPad keyboard cover, but it definitely helps complete the picture, especially when it protects and the screen and offers a comfortable typing experience.
What needs work?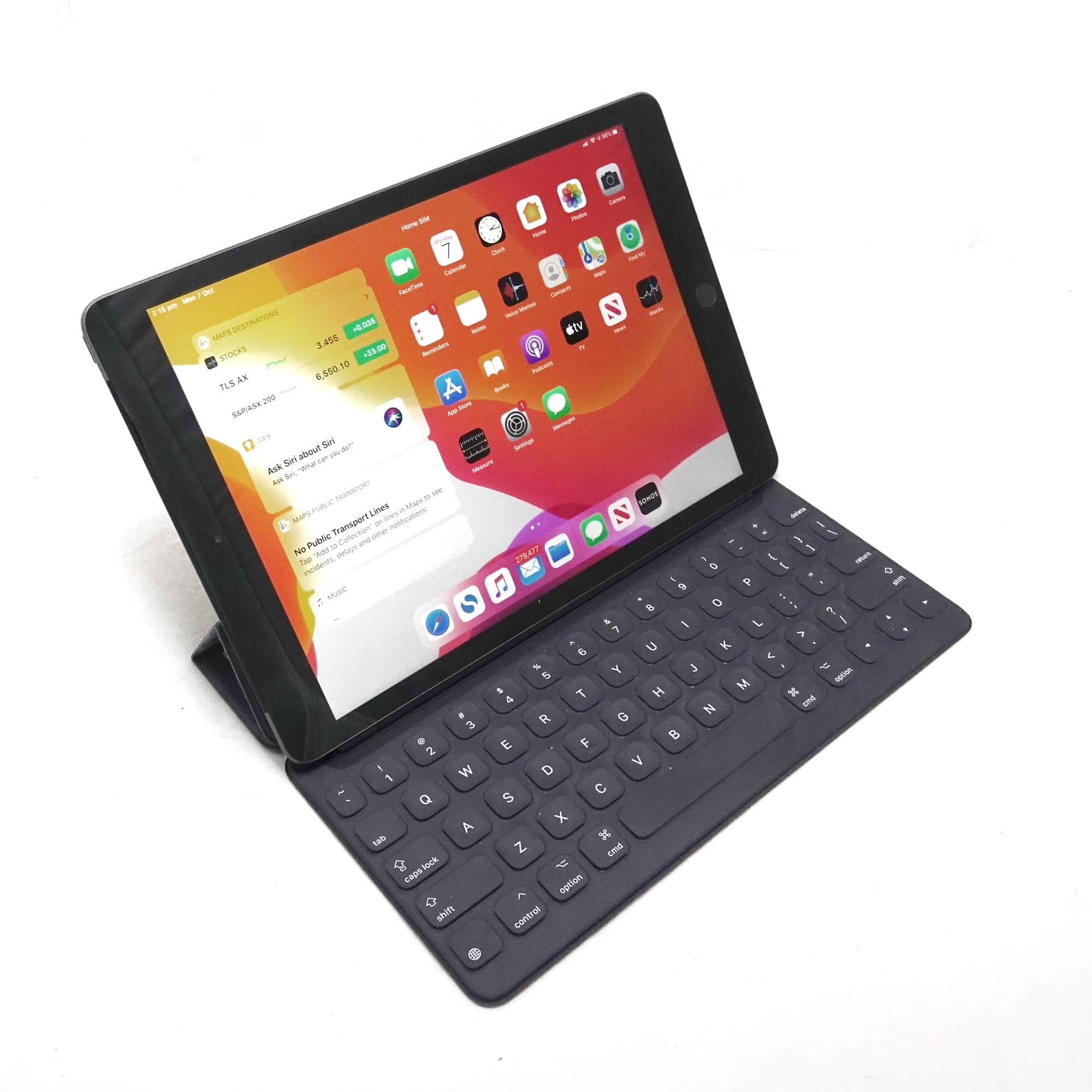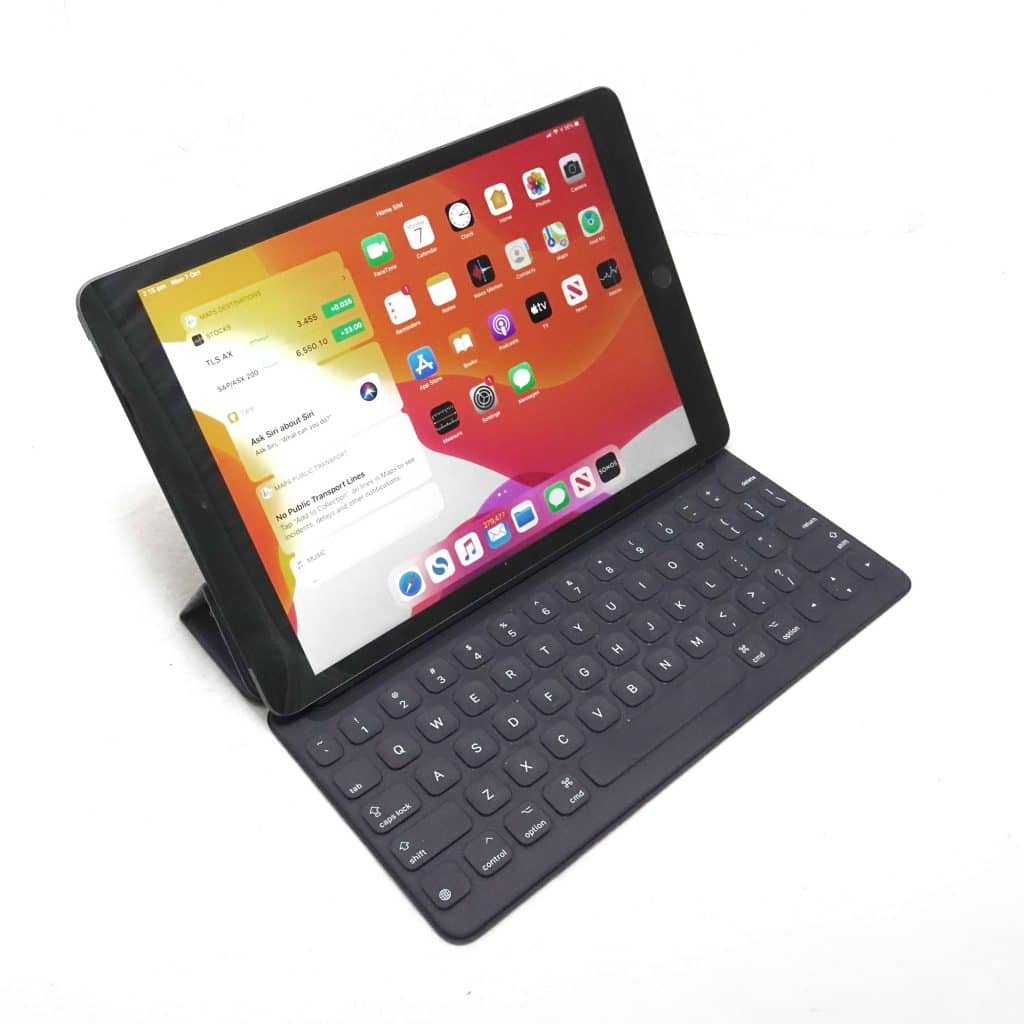 Outside of the price of the keyboard, there's not really anything we'd say is a deal breaker on the 2019 iPad.
There's fairly solid performance, the addition of keyboard and Pencil support, excellent battery life, a metal body, and a lovely screen (albeit without TrueTone white balancing technology), not to mention a battery life that goes the distance.
About the only thing missing in action is water resistance, but Apple has been rather resistant to rolling that out to its tablets, and none have it yet. As such, it's no big deal that it's missing in action here, as even the highest priced iPad in the iPad Pro doesn't have it.
In fact, this might be the most well-balanced iPad Apple has made yet. Neat.
Final thoughts (TLDR)
I'm sitting in a cafe typing on what could be an expensive tablet. I'm using a physical keyboard, and the responsiveness is just as strong as using a laptop. I can write on this tablet, I can draw on it, and I can even watch movies and play games on this tablet.
The surprising part about this whole experience is just how inexpensive and yet full-featured the iPad 10.2 is. Without doubt, this is the best entry-level tablet yet.
By itself, the $529 cost of the iPad 10.2 doesn't seem problematic, though when you factor in the extra cost of the keyboard and hit the $764 price, you might.
However what you get for that price is actually rather surprising, with a fairly fast and fairly secure tablet that can do double duty as a laptop computer.
There are obviously key differences, but if versatility and portability are things you want in your next mobile machine, the iPad 10.2 is definitely worth a look. Highly recommended.
Apple iPad 10.2 (iPad 7th gen, 2019)
The good
Good performance
Great screen
Built very well
Supports Apple's Smart Keyboard Cover
Works with the Apple Pencil
Excellent value
The not-so-good
Isn't waterproof
Smart Keyboard Cover is very expensive in comparison to the iPad