There's a new generation of the iPad Pro as of this week, as Apple redesigns and upgrades its bigger, more powerful iPad.
Just as predicted, Apple used the October 30 event (October 31 in Australia) to launch a new iPad Pro, as Apple grabbed arguably one of its most successful tablets and found a few ways to make it better.
The upgrades improve the screen bezels from before, as well as much of the technology inside, and now if you want a bigger iPad, you effectively can get it in a smaller case, as Apple has found a way to shrink its 12.9 inch iPad Pro to something that manages to be smaller, while the 11 inch is in a familiar 10.5 inch size.
But there's more going on then just a new frame, so what's changed?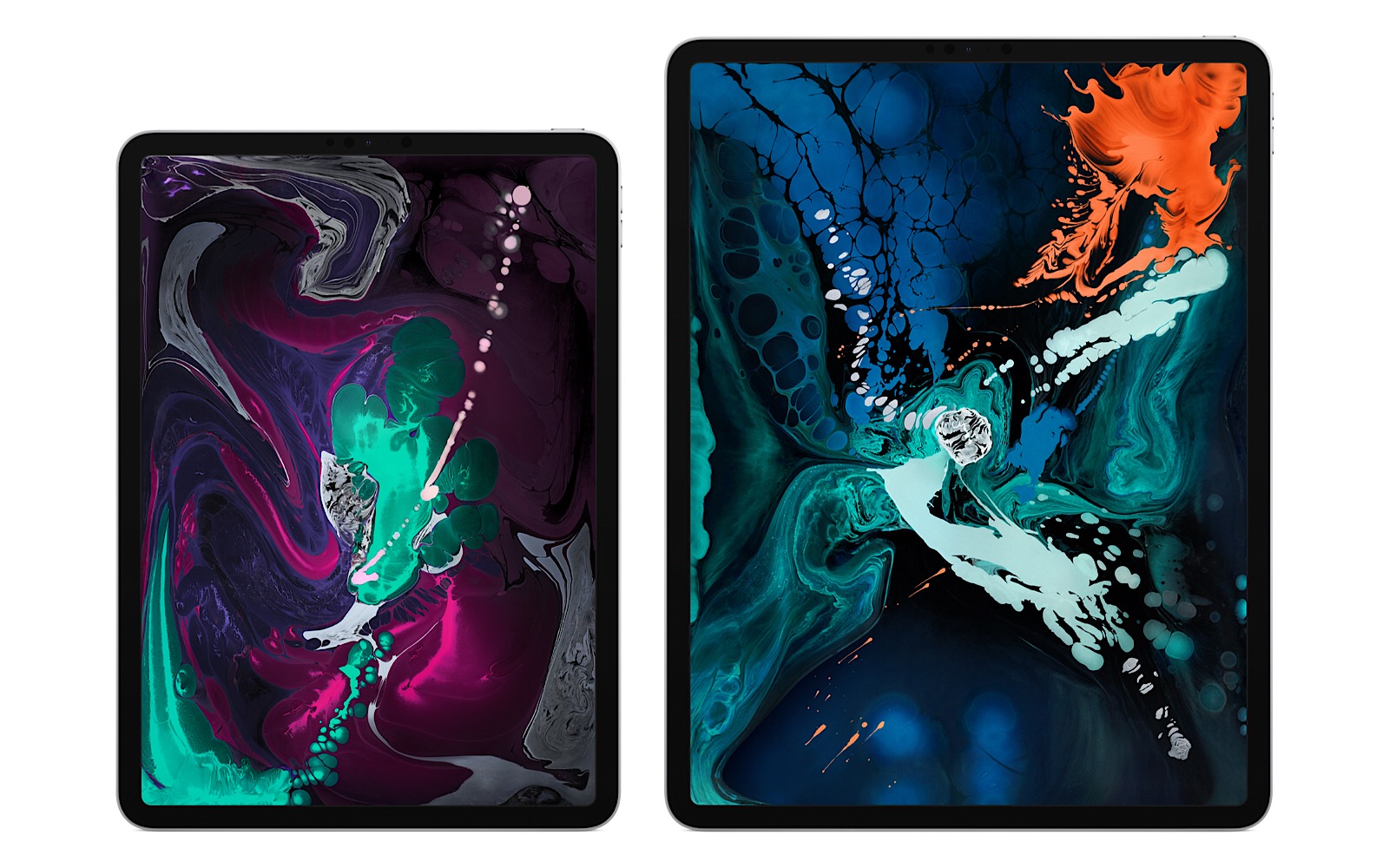 11 and 12.9 inch iPad Pro sizes
Just as expected, there are new iPad Pros, but they come with slightly different sizes.
Yes, there is now an all new 11 inch size, while the 12.9 inch model from previous generations is now smaller, both effectively packing in more hardware into form-factors built for folks who need a little more power than their conventional iPad can offer, and might be looking for an iPad-styled take on a work computer.
While we might live in a "post-PC" world, this latest generation of iPad Pro gets us closer to an Apple tablet built to be both tablet and laptop, blurring those lines once more.
As such, both models are quite similar, and really the choice becomes what size you'd prefer an iPad Pro in, and if you have the money to back it up.
The 11 inch model takes a similar form-factor as last year's 10.5 and maximises the screen frame to get in that extra half inch, while the 12.9 inch model is a genuinely smaller tablet accommodating that screen size.
Whether you choose the 11 or 12.9 inch model, you won't find a home button anymore, as that rumour has been put to bed with a FaceID camera system built directly into the screen without the notch. No notch means the frame on the iPad Pro is more like a real frame, though it's one of the slimmest yet, offering a very slick screen with the slimmest of bezels.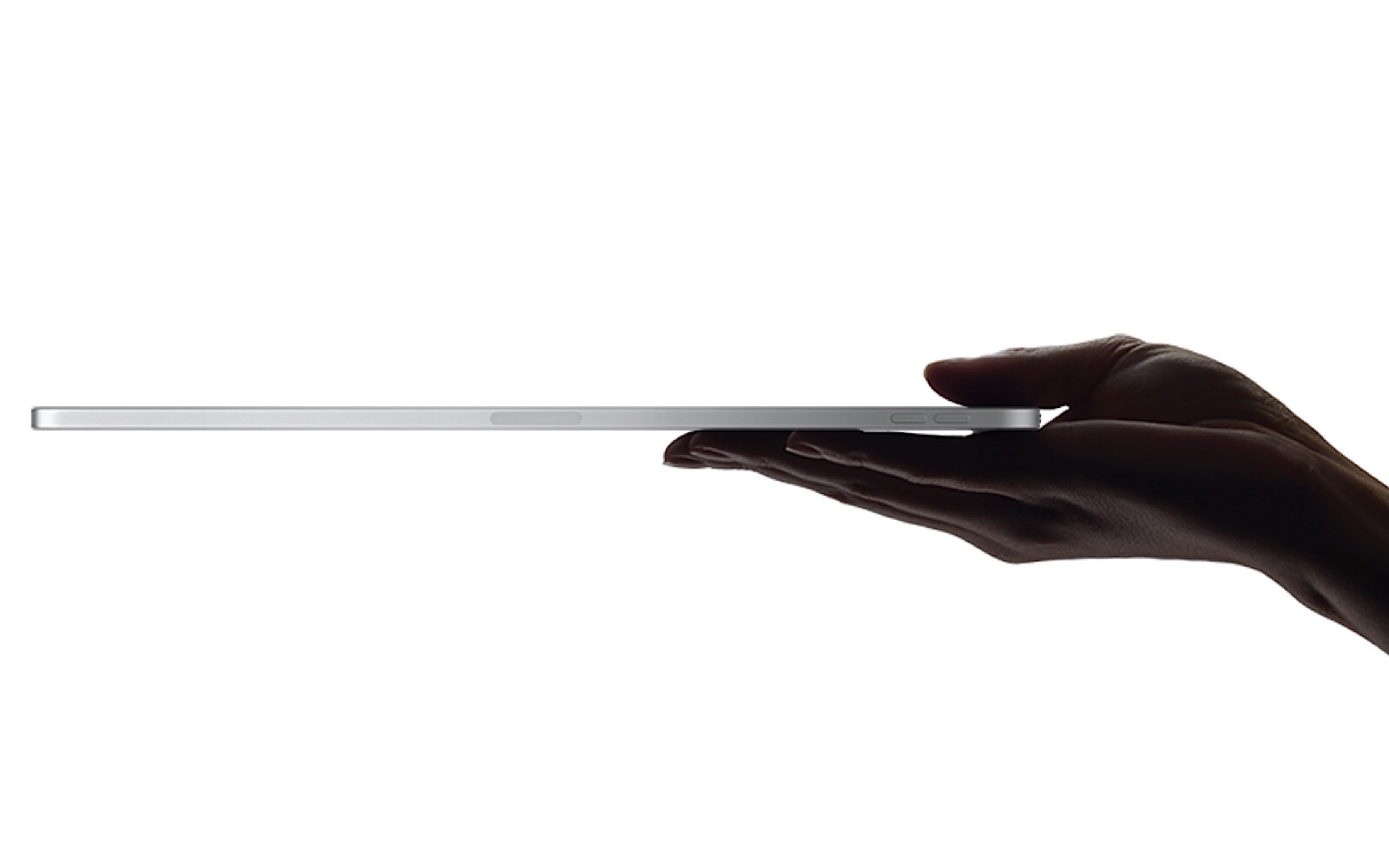 And it's thin, with the new frame and chassis supporting a thickness of 5.9mm regardless of the model you pick up. You might not notice the change from 6.1mm of the iPad Pro 10.5 to 5.9mm in the iPad Pro 11 inch, but it's there, and is even a gram or two lighter.
A new screen and Pencil
The screen is something Apple calls a "Liquid Retina" which uses curved corners to match a new iPad Pro body, while the screen offers a new backlighting design to deliver better colour accuracy, wider colour gamut, Apple's TrueTone environmental white balance technology, and a brighter screen overall.
The refresh rate will also automatically adjust up to 120Hz dependent on what you're doing to improve the responsiveness, something folks using the Apple Pencil will be sure to notice.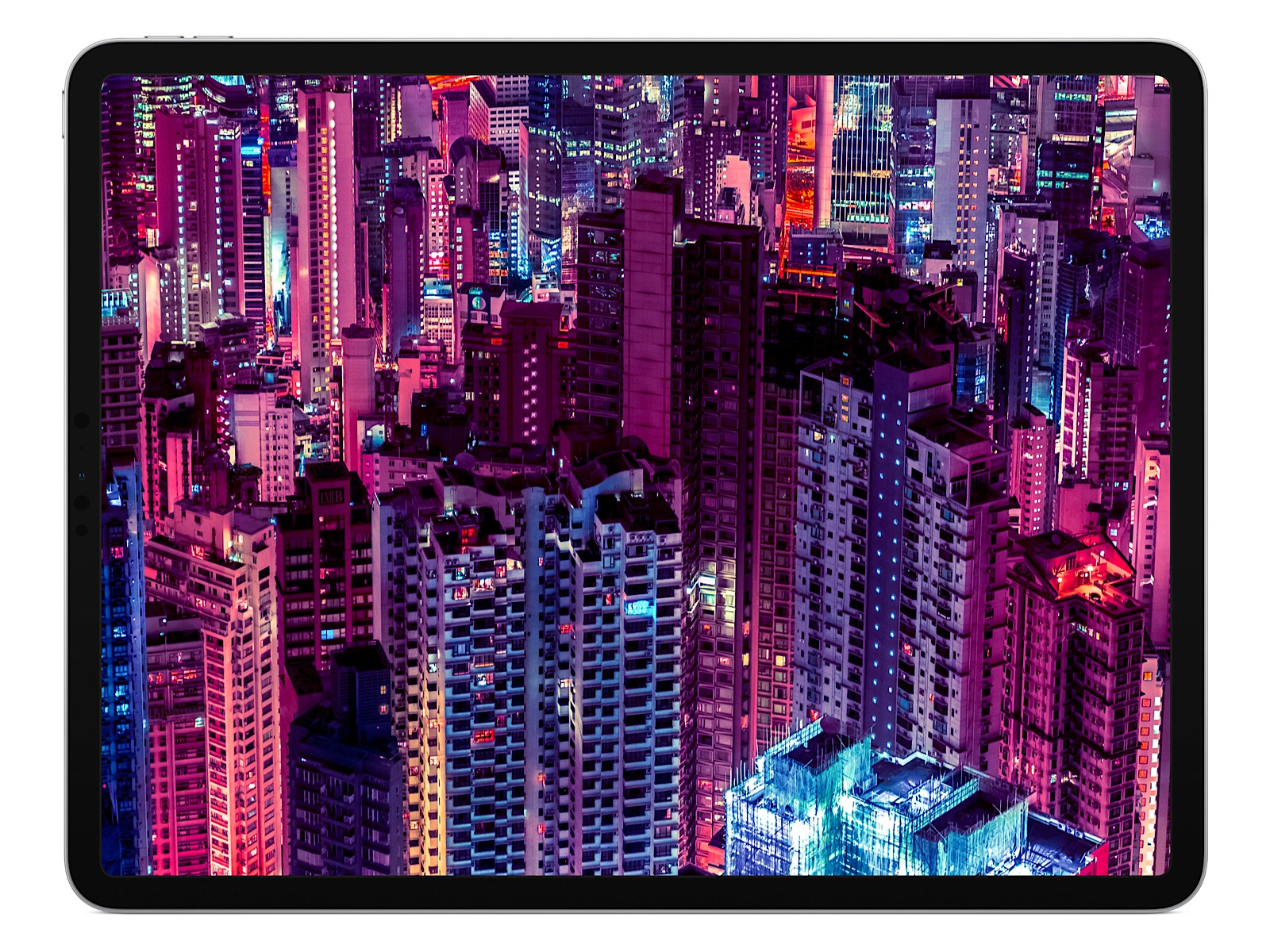 Speaking of the Pencil, Apple's stylus has changed, too, with the second-generation sporting a Surface-like magnetic attachment to the new iPad Pro, which not only stores it, but also charges the Pencil.
That'll solve both of the Pencil's biggest design flaws: storing and charging. Storing previously meant buying a case, while charging often relied on the cumbersome Lightning port at the bottom of the iPad itself, and now both have been solved with one move.
It's not just a design change that separates the Pencils, but rather support for double tapping, allowing the Pencil to do a little more in apps.
There's also a new Smart Keyboard Folio that protects the front and back of the iPad Pro, and that's fitting because there's a whole lot inside.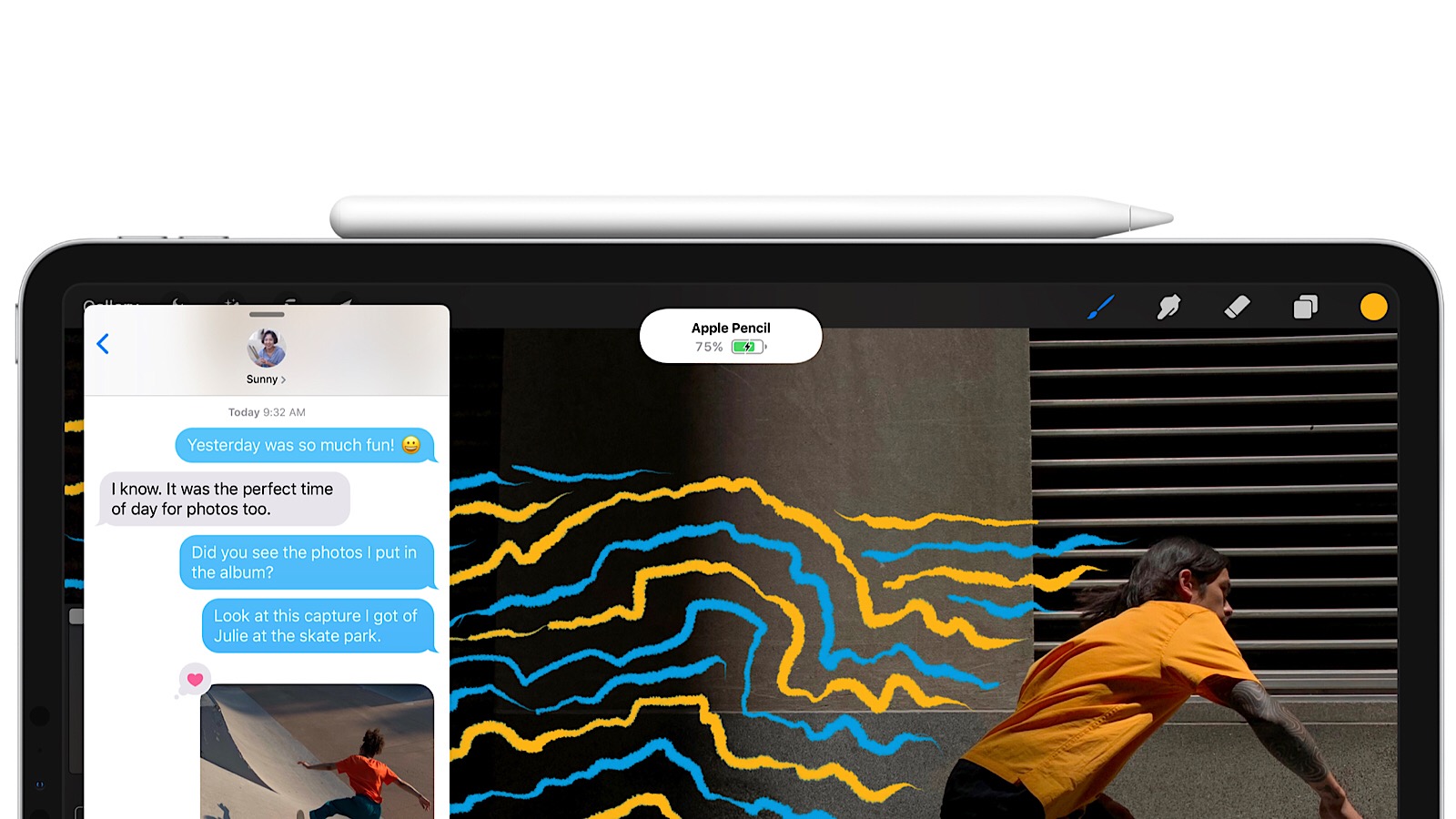 And what's inside
Now that Apple has a new chip in the iPhone XS Max, it's time to put it to more use, and so there's a new generation in the 2018 iPad Pro, arriving in the A12X Bionic.
It's an eight-core processor, with four performance cores and four efficiency cores, and it's Apple's fastest mobile chip yet, working alongside a seven-core Apple-designed graphics chip for games and augmented reality, coming together with up to 1TB of storage and a battery capable of hitting up to 10 hours of life.
There's also optional support for Gigabit 4G LTE, so taking your work with you means you won't be missing speed, network dependent of course, and there's also a new port at the bottom.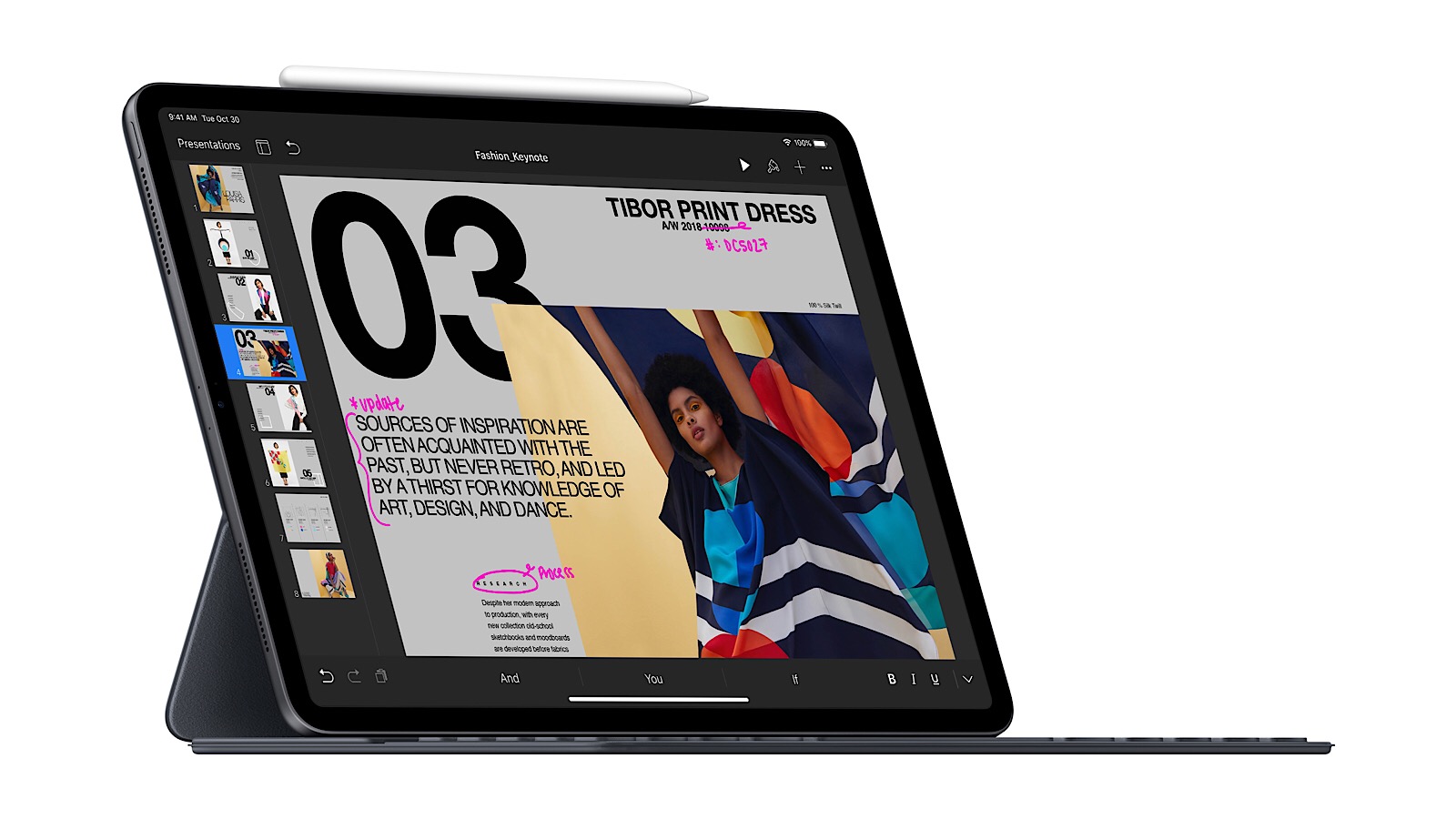 Goodbye Lightning
Well, it's not technically a new port, but it is new to the iPad range.
You see Apple has brought over Type C USB, using it for charging and data, and also killing the 3.5mm headset jack on the 2018 iPad Pro.
Pricing on the 2018 iPad Pro
While it packs in a lot, one thing the new iPad Pro isn't necessarily particularly friendly on is price, with the new 11 inch iPad Pro starting from $1229 for the WiFi only 64GB model and $1449 for the WiFi with 4G, while the 12.9 inch model starts at $1529 for the WiFi and $1749 for the WiFi with 4G.
Understandably, the more storage you pack in, the higher priced these iPad Pro models will be, but you'll find them in stores from next week, with November 7 being the launch day.