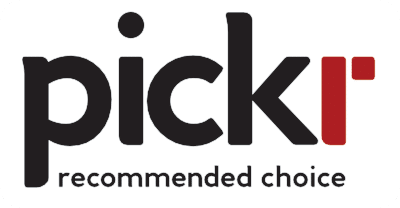 Modern solid-state backup drives should be two things — fast and light — and WD's My Passport SSD is both of those, but is it the fastest external solid-state drive out there?
If there's one company we can rely on for a tried and trusted design of the external hard drive, it's Western Digital, now known mostly as "WD". A brand that has also absorbed and taken over SanDisk (and yet also still releases products under that brand), WD has been doing the hard drive since, well, practically ever, and this reviewer can remember the company back from when he was a kid. Why, he may even have a few older WD hard drives laying around somewhere.
WD's history in the external drive has been bobbing around practically since the whole area became a thing, a little over a decade ago, and now that the world is shifting to high-speed solid-state memory, it's taking a gander at that, too, in the WD My Passport SSD.
The drive competes against the likes of Samsung's T-series drive, including last year's a excellent T5, and even has to tussle with one from WD-owned SanDisk. Is WD's option the best of the bunch?
Design and features
It's always important to backup (and always likely will be), but the choice of what you backup is also important. These days, hard drives are inexpensive and plentiful, but they're also a little heavier and can be slow.
Fortunately, technology has come a long way, and we now have solid-state drives at our beck and call. The same technology that helps make our laptops lighter and faster, this can now be found on the inside of external drives, boasting the same features that help make our portable computers better than ever.
WD's My Passport SSD uses this technology, and for this portable drive, it has taken it, thrown it into a body made of metal and plastic, and given it a USB Type C connector, since so many laptops, tablets, and phones are using this connector today.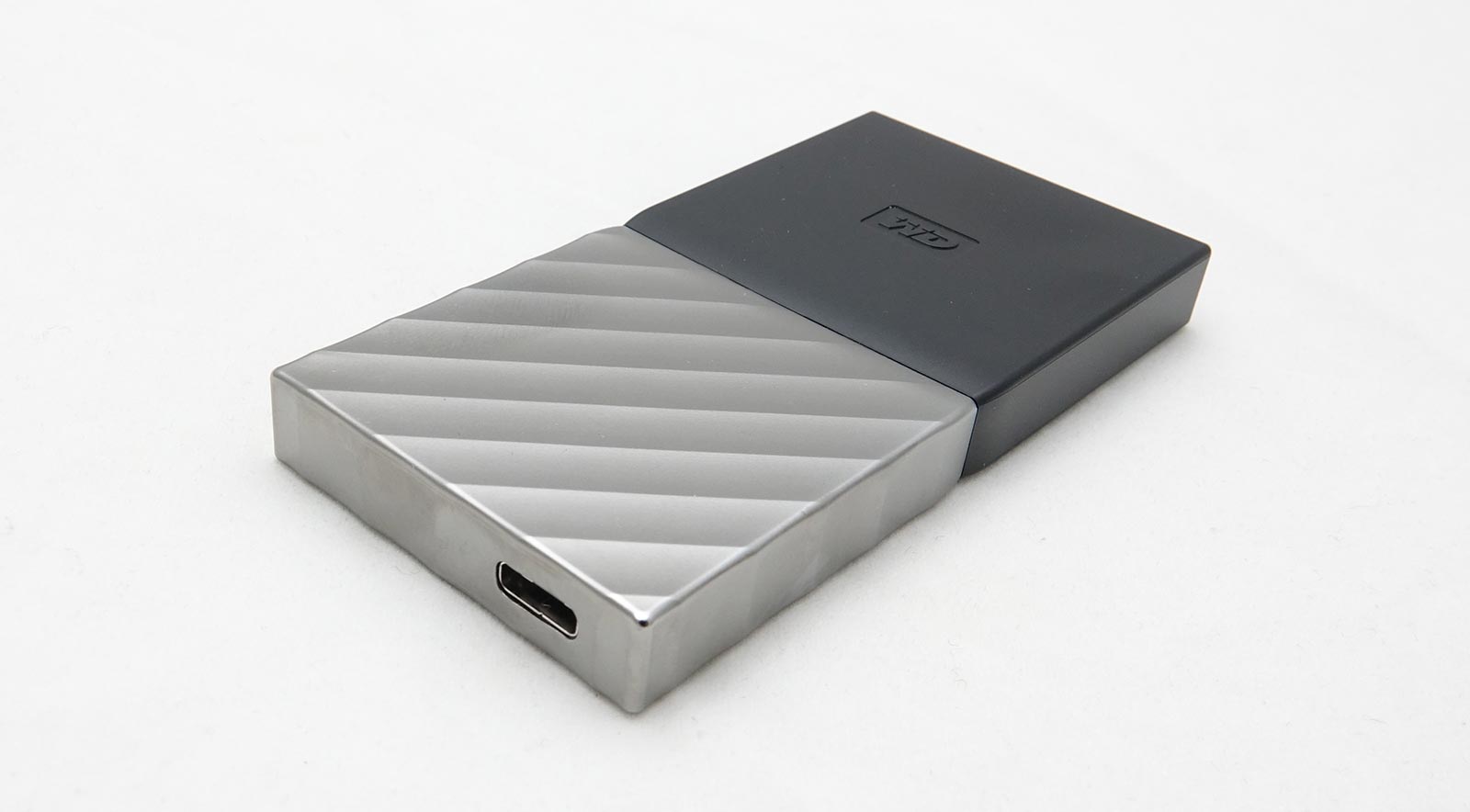 In-use
Using the WD My Passport SSD isn't rocket science, and that's hardly surprising.
In this day and age, plugging in any drive is as easy as plug and play, and that's pretty much what you get with the WD My Passport SSD, because plugging the one cable in makes it work.
We found no problems making it work on either Mac OS or Windows, and you merely needed to connect it to a computer, let the operating system detect it, and then start moving files to it. Easy.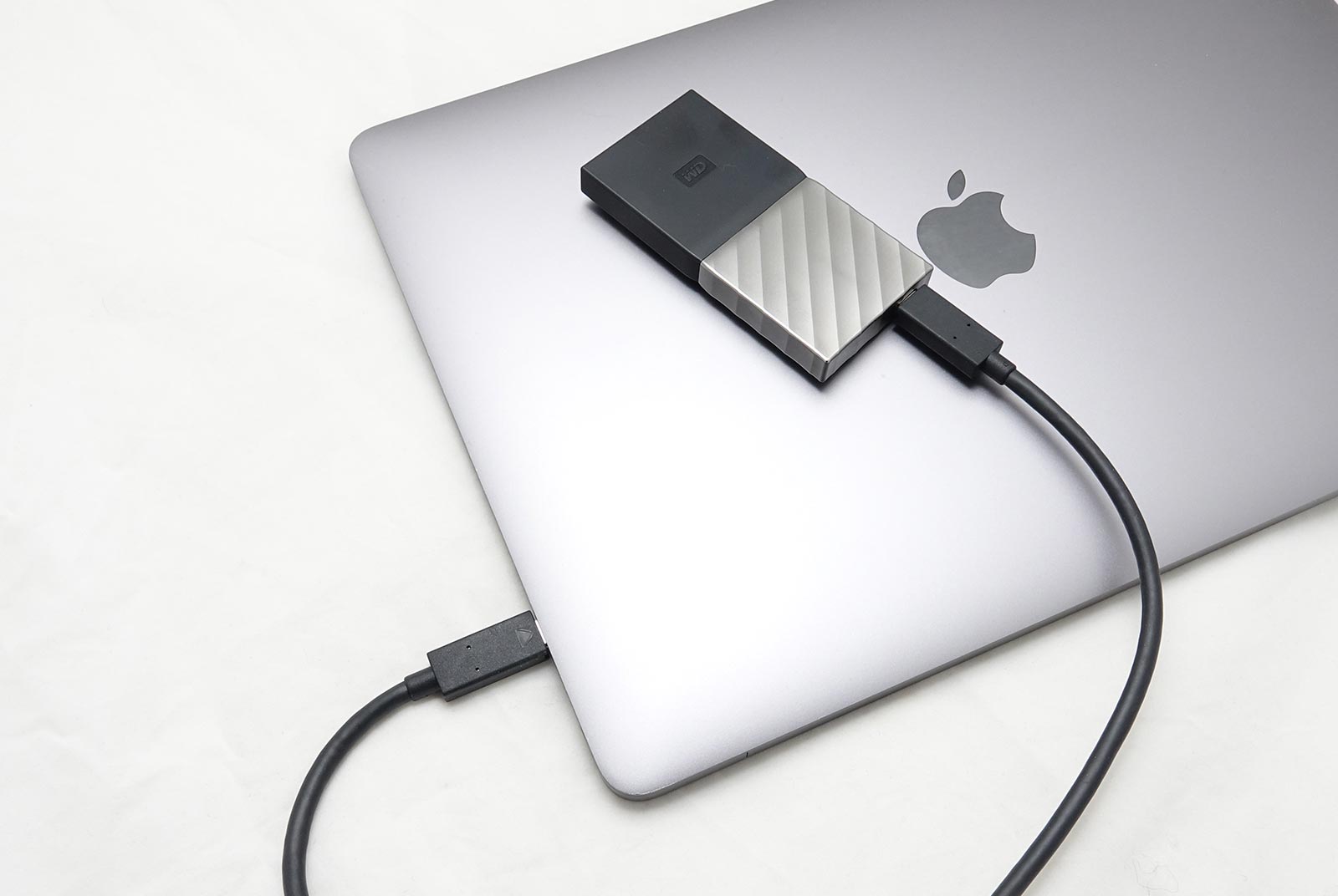 Performance
It's no good if the drive doesn't perform to specs, and perform it does, delivering 411 megabytes per second (MB/s) read and 386MB/s write speeds maximum over the USB Type C connection we tested it on.
Overall, the WD My Passport SSD is fast and light, and certainly very easy to connect, but it doesn't have the speed variable over Samsung's T5, losing out on that drive in both read and write speed.
Still, this one is fast enough for pretty much anything you can find, even if it doesn't have the edge on absolute speed.
Value
Pricing, however, is an area WD seems intent on matching the competition on, with $189 pretty much doing just that.
To WD's credit, the inclusion of a cable that plays nicely with both USB Type A (the standard rectangular USB plug most computers have) and USB Type C (the new ovular reversible plug new computers and phones have) is a godsend, and something we've not seen on a hard drive prior.
It's this sort of cable we wished Samsung had bundled into the box of the T5, and it's also a cable we've not seen in this configuration before, with a Type C cable (yay!) that also a plug to convert it intro USB Type A, making that little section rather unique.
That one extra plug could actually be more useful than WD realises, converting Type C plugs into standard USB plugs.
Together, it's a solid package, and for $189, a value that's hard to argue with.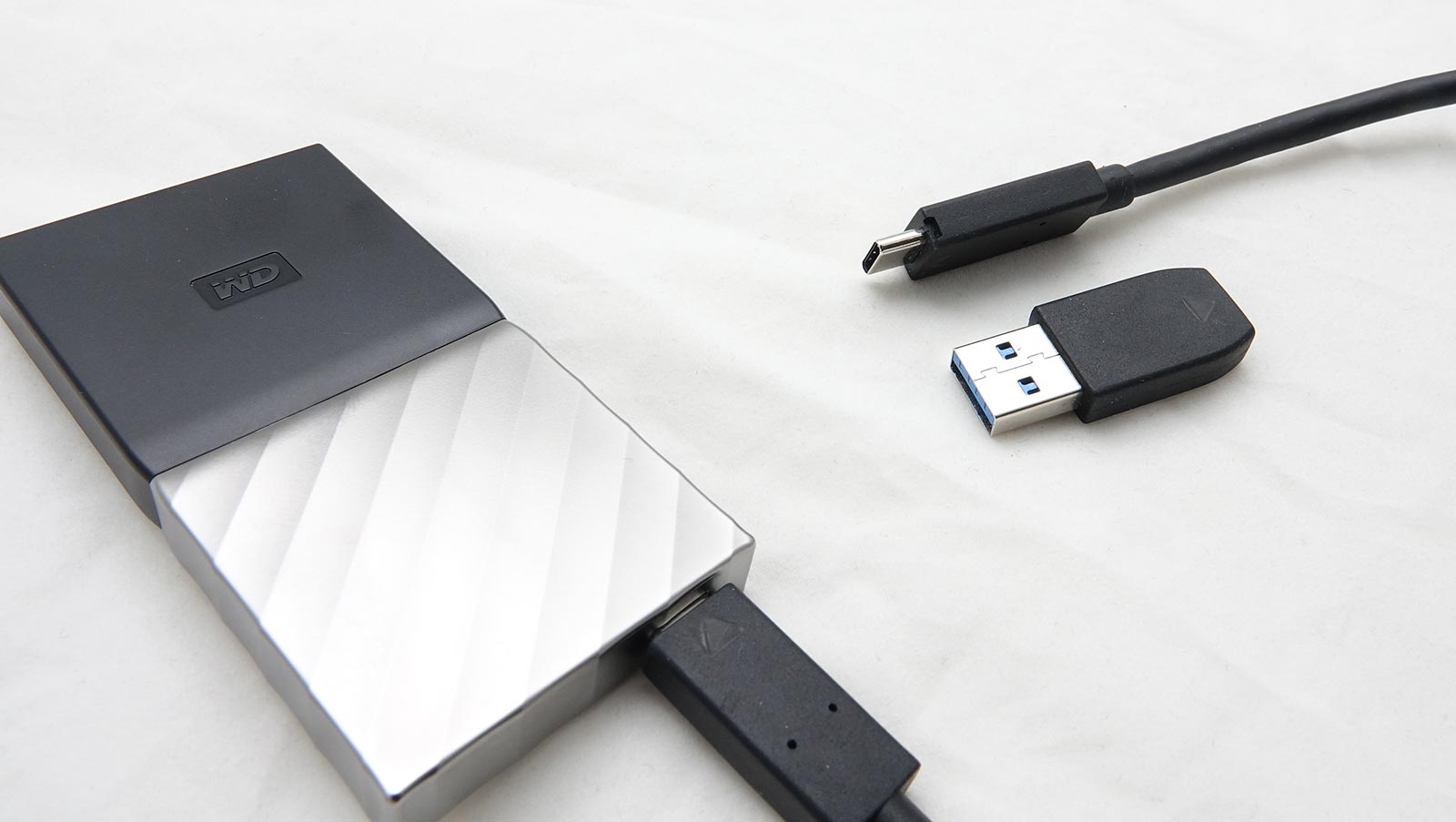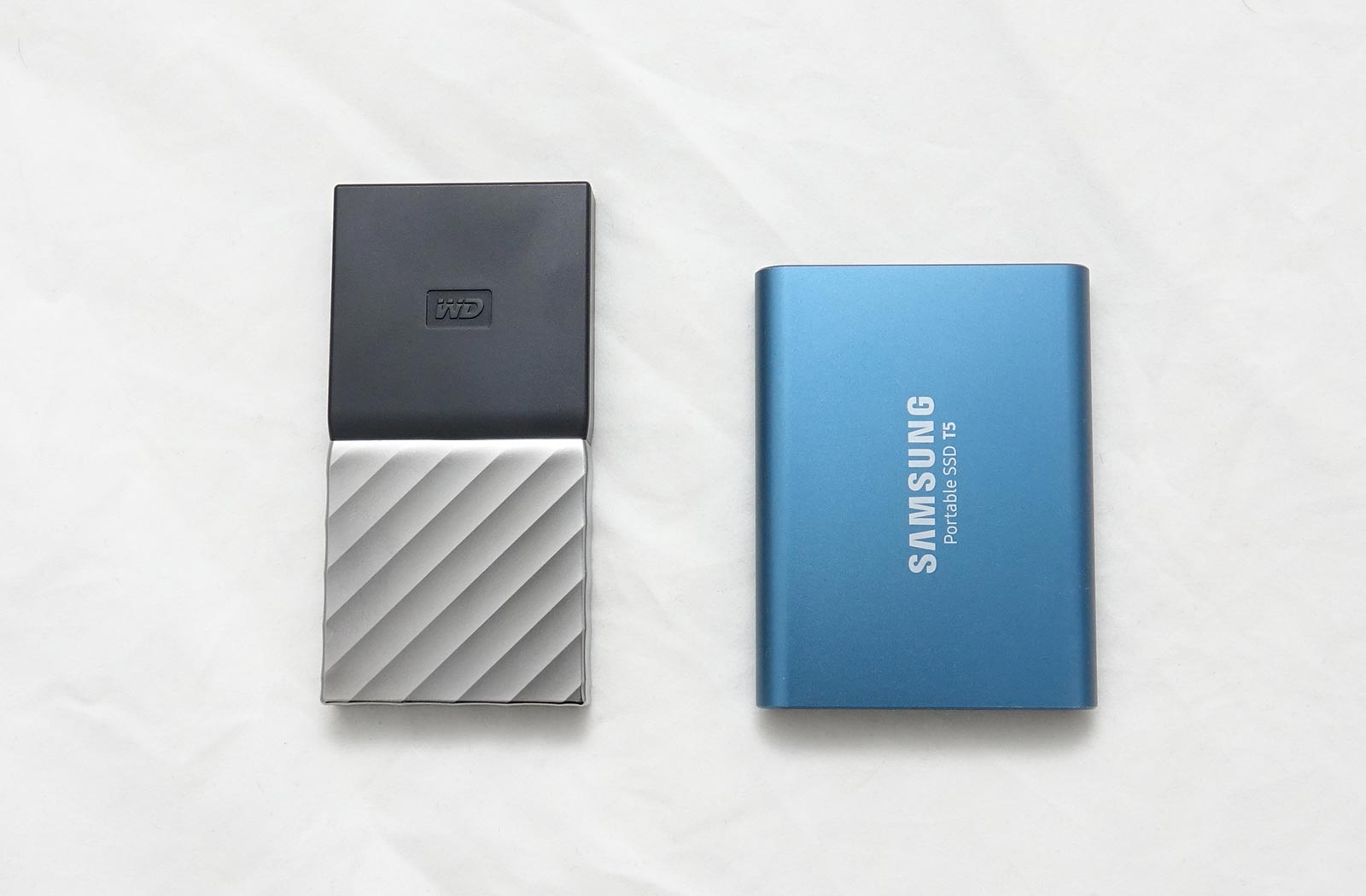 Final thoughts (TLDR)
Overall, the WD My Passport SSD does an admirable job, offering more than enough speed with a decent price tag, and a cable we wish more drives rocked up with.
While it isn't the fastest, WD's external SSD offers a solid value, making it an easy buy if you need a backup in a pocket friendly way, both in size, weight, and price. Recommended.
The good
Small and compact
Lightweight
Includes a USB Type C cable with support for standard USB (Type A) in the box
The not-so-good
Not as fast as at least one competitor