Nokia has sure released quite a few phones this year, though not all are meant for the budget or mid-range market. The Nokia 5.1 sits in both, but is it a phone worth picking up?
Buying a phone used to be an exercise in spending a lot of money. Back in the day — and by "day", we mean five or six years ago — you spent a lot of money for something great that year from the flagship segment, or you spent quite a bit less on something that was so obviously quite a bit less.
These days, times have changed. Smartphone manufacturers have really found a way to nail the middle ground needed for budget and mid-range handsets, and some of them are giving the expensive phones something strong to compete against.
It's an area that has helped return Nokia from the death Windows Phone left it in, as HMD Global brings the Finnish brand back to life.
The Nokia 5.1 is part of that, offering a $329 phone that appears, at least on paper, to offer everything a phone needs and little of what it doesn't.
Is the Nokia 5.1 worthy of your dollar, or could you go better with something else?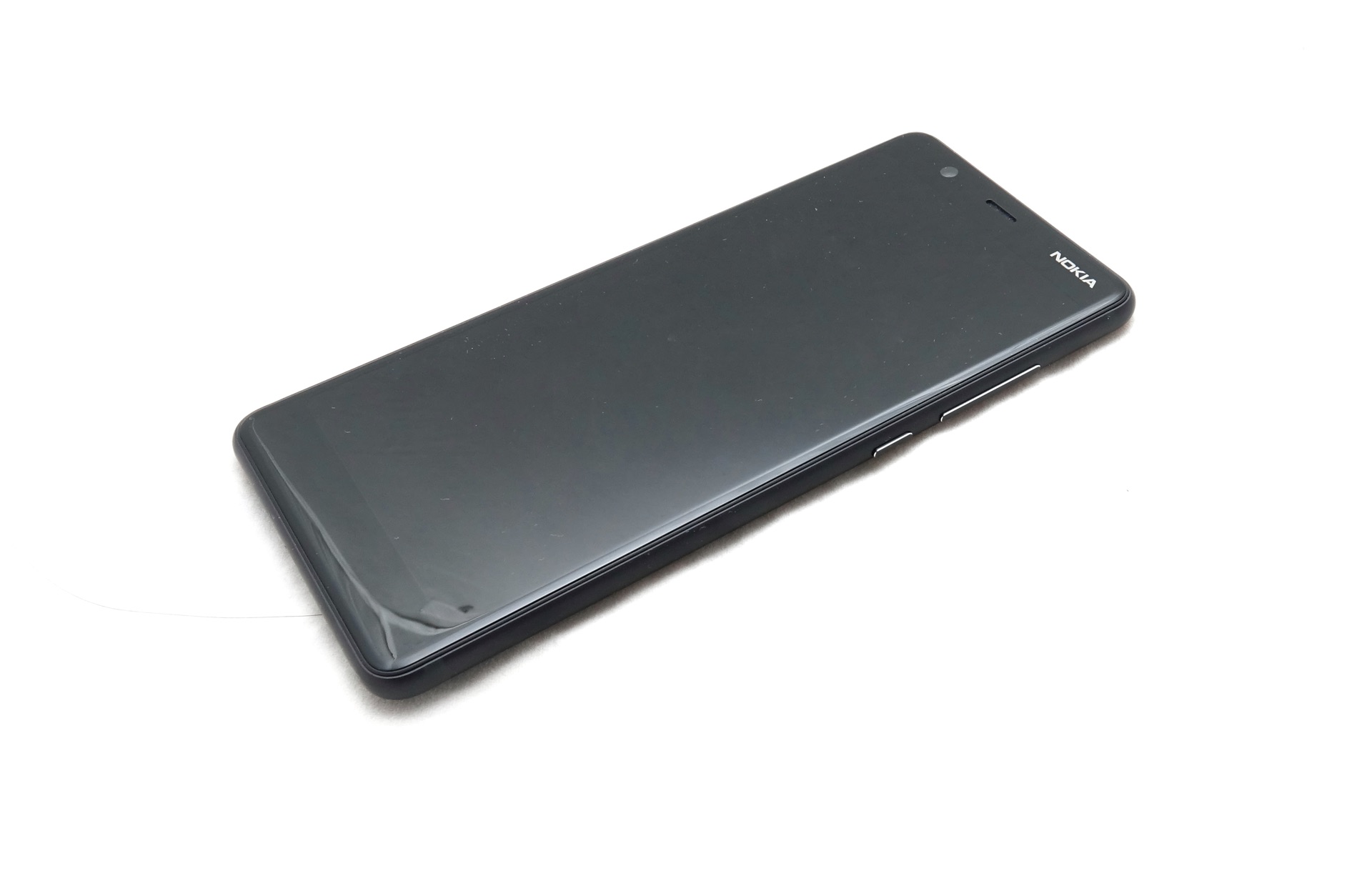 Design
We'll start with the basics, because in a phone that is basically just Android in a metal and glass body, that's a good place to start.
You'll find a soft metal design here which fits comfortably in the hands, with a fingerprint sensor on the back, while the glass sits up front and covers a mostly full-view screen that includes top and bottom bezels that are relatively meaty, while the sides are super slim.
This isn't a curved screen like the flagship phones offer, but rather a budget handset, and it's one that gets the feeling right, offering a nice metal body that manages to fit a 5.5 inch screen into a phone that feels considerably smaller.
Features
Nokia's choice of 5.5 inch screen offers the Full HD+ resolution of 2160×1080, which isn't bad for a mid-range phone at all.
Beneath that screen, there's a MediaTek Helio P18 eight-core processor working alongside 2GB RAM and 16GB storage, but the real highlight of the Nokia 5.1 is likely going to be the operating system: while Android has become fairly normal on Nokia phones, this is Android the way Google expects and envisions, Android One. It's not the latest version of Android, version 9.0 "Pie", but it's still Android 8.1 "Oreo", so the release isn't that old.
That means the experience should be more like what you can experience on the Google Pixel 2 handsets, except without the same attention to features that you might get on devices specifically designed or made by Google (or made under orders by Google).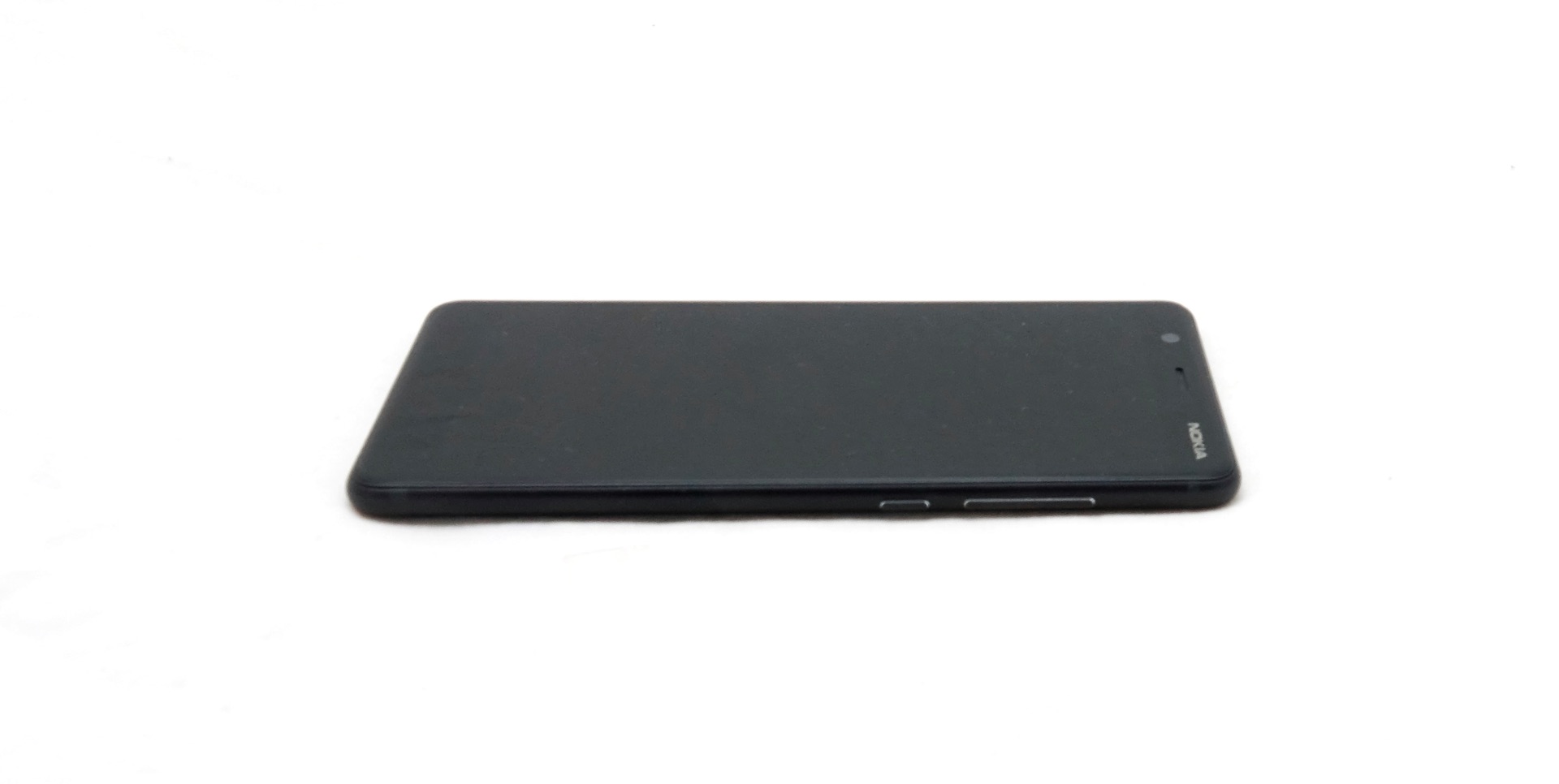 Beyond that, there's a 16 megapixel camera on the back and an 8 megapixel camera on the front, as well as wireless connection options including Bluetooth 4, GPS, 802.11a/b/g/n WiFi, and Category 4 LTE connectivity supporting speeds as high as 150Mbps down and 50Mbps up. Wired is also provided here, with a microUSB data port for charging and data transfer, as well as a 3.5mm headset jack.
The battery in the Nokia 5.1 is rated at 2970mAh and is not removable.
In-use
With Android One loaded on the phone, you may not be surprised to learn that using the Nokia 5.1 is kind of like using a phone made by Google.
Granted, this is Android 8.1 Oreo similar to what was on the Pixel 2 in 2017 and not the Android 9.0 Pie that came on the Pixel 3 in 2018, so you still have on-screen buttons at the bottom of the display.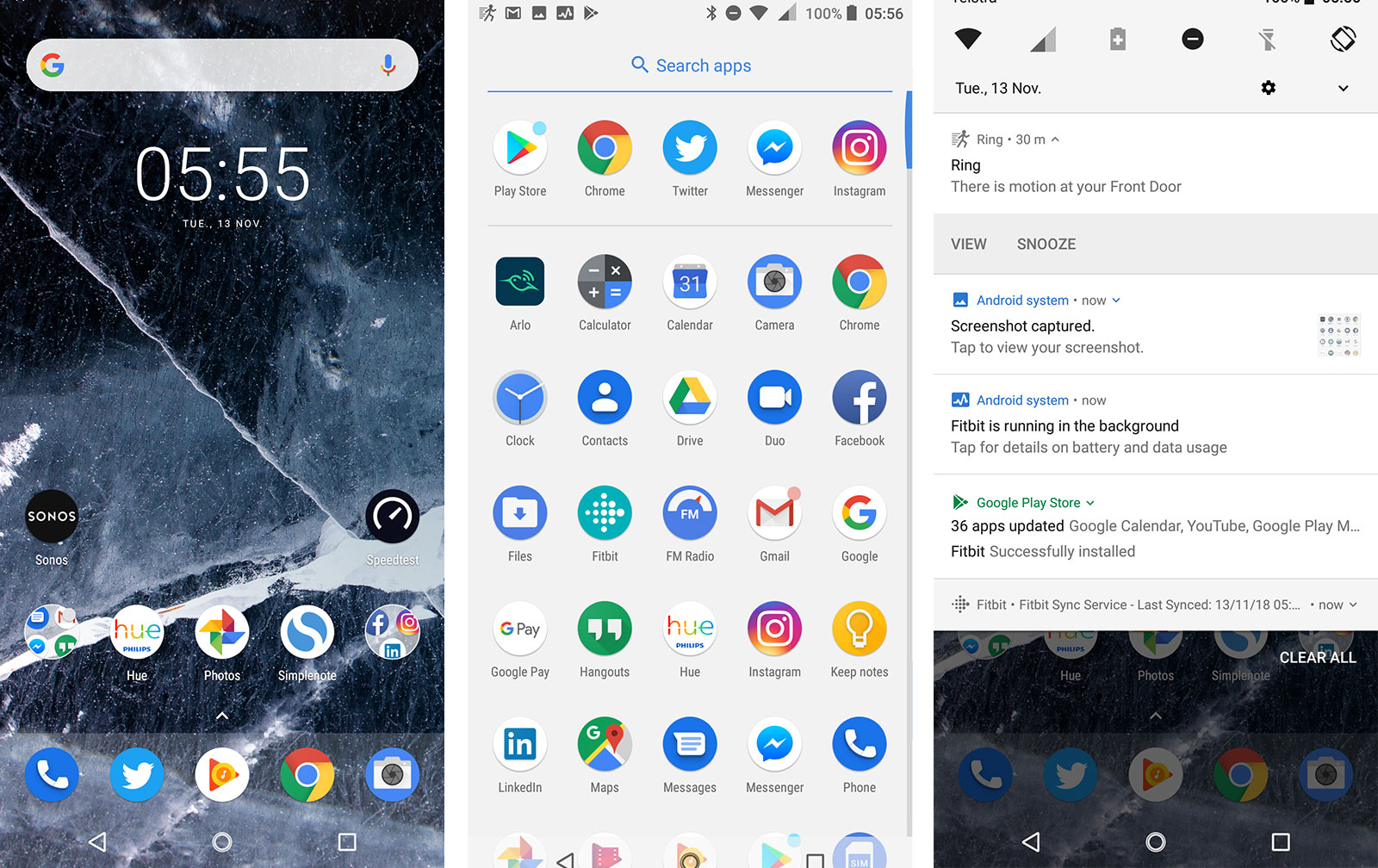 That makes using the Nokia 5.1 fairly easy, with back, home, and multitasking mapped out using those buttons, and a swipe up revealing the app menu, while the left most screen in Google's Assistant-enabled screen.
Sufficed to say, if you've used an Android phone before, you'll be at home, and even if you're new, it should be pretty easy to get the hang of things.
Performance
Performance, however, is one area where the Nokia 5.1 hits a snag, revealing the full extent of what the combination of a MediaTek chip and only 2GB RAM performs like. And the answer is — spoiler alert — not fantastic.
During the first half of the day, the performance was a little slow, but acceptable, with only a few slowdowns in the apps. But the more time we spent with the Nokia 5.1, the more slugging the performance began to feel.
Slowdowns started to become more frequent with moments of lag rearing their otherwise ugly head, and execution time of actions to load apps or scroll through websites were noticeably slow.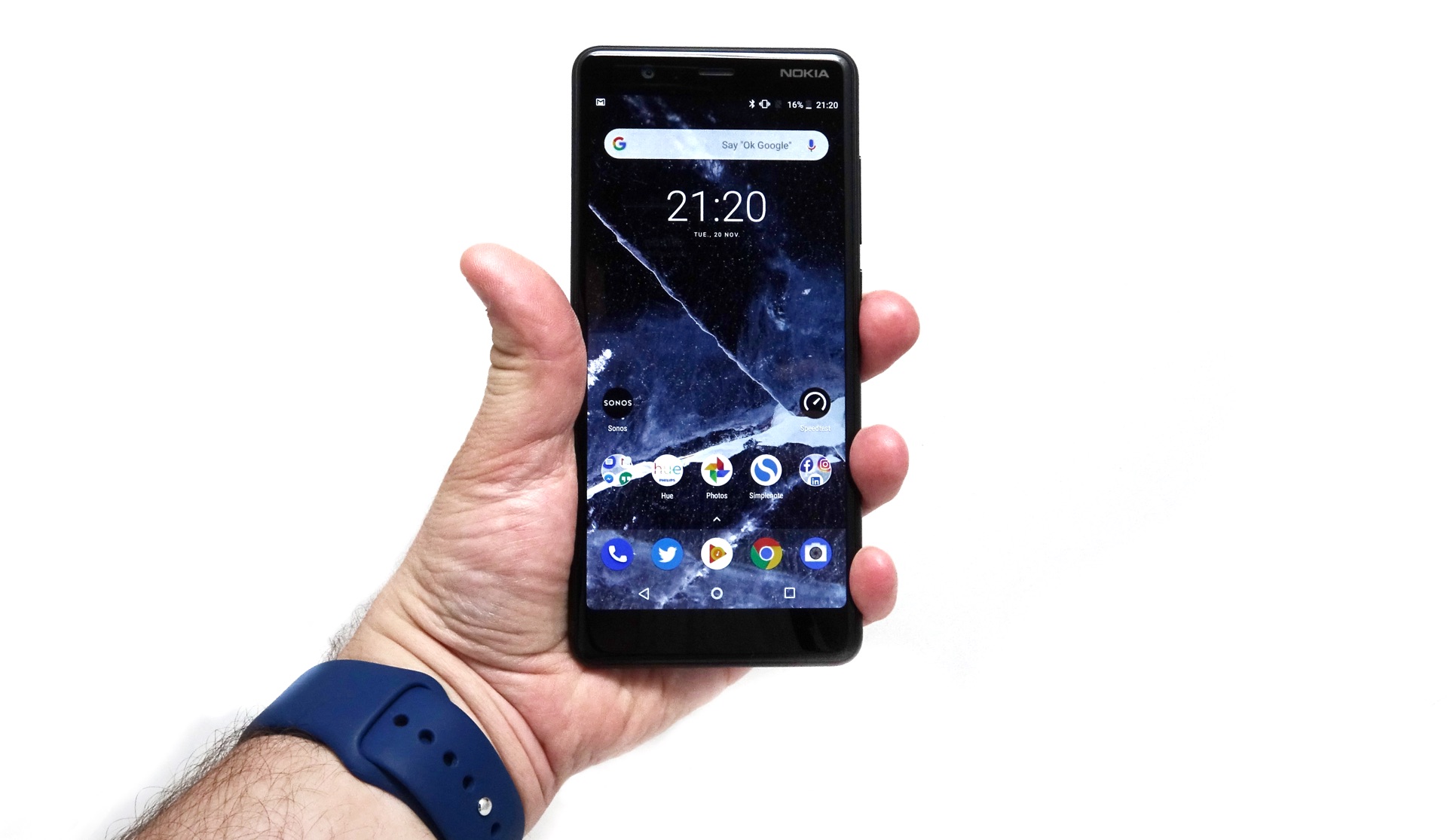 It's bizarre, because at times, the MediaTek P18 Helio handles itself rather well, and then it doesn't at all, almost as if the phone gets chocked up and struggles to let you get any work done.
Perhaps it's the memory, which sits at only 2GB, what used to be considered the right amount, though that was also a few years ago.
Mobile performance was marginally better, though only because Nokia's choice of 4G modem is considered fairly basic these days.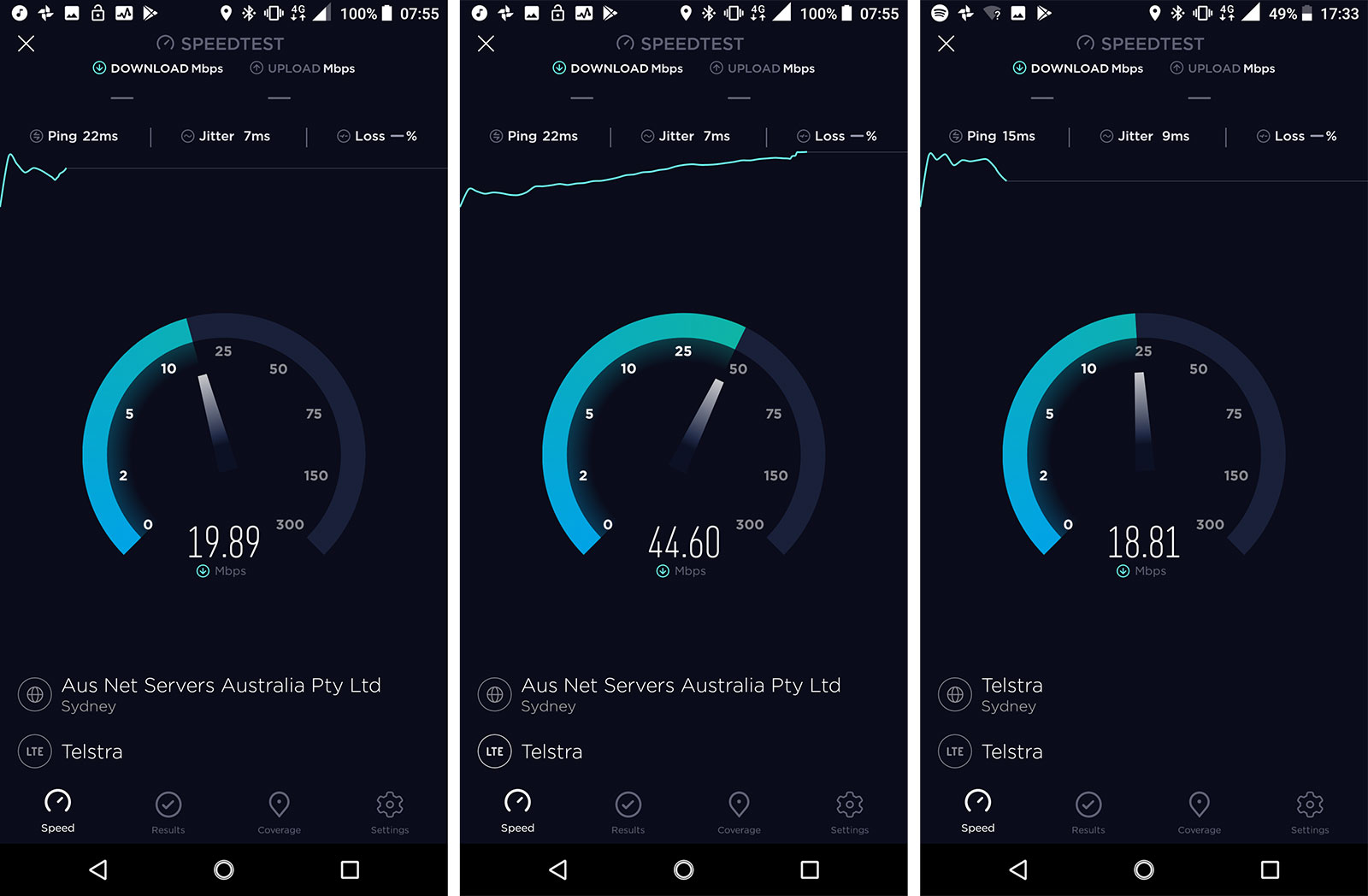 For the Nokia 5.1, you'll find a Category 4 LTE modem, which means the 4G connection tops out at 150Mbps, more than enough for most phone owners.
While 150 is the maximum, our review speeds hit a high of 45Mbps at the best of times in Sydney's CBD on the Telstra 4GX network.
Camera
We hadn't seen the best experience in our performance evaluation on the Nokia 5.1, so we hoped the camera would rectify that.
Sadly, that was not to be.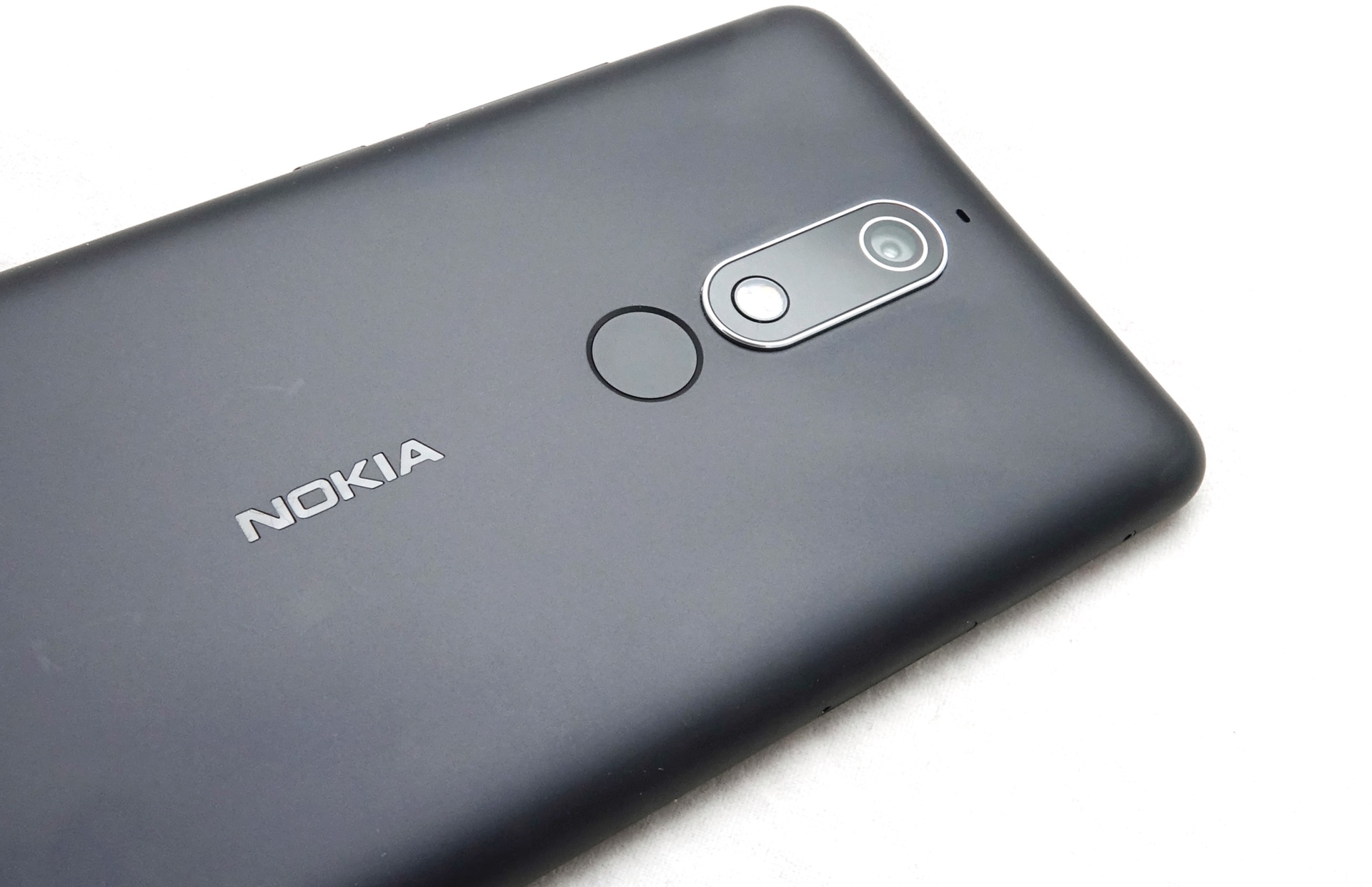 Armed with a 16 megapixel camera, you'll find the images are acceptable but not great, though the real cause for concern is actually around the camera speed.
Much like how performance on the Nokia 5.1 ranged from acceptable to slow and frustrating, the camera was frequently slow to fire, and almost always missed shots with people that might have been moving, even in the smallest way.
As such, scenes without much movement at all, i.e. landscapes, seem to be the best suited thing for the Nokia 5.1 camera, which just needs to be faster and better.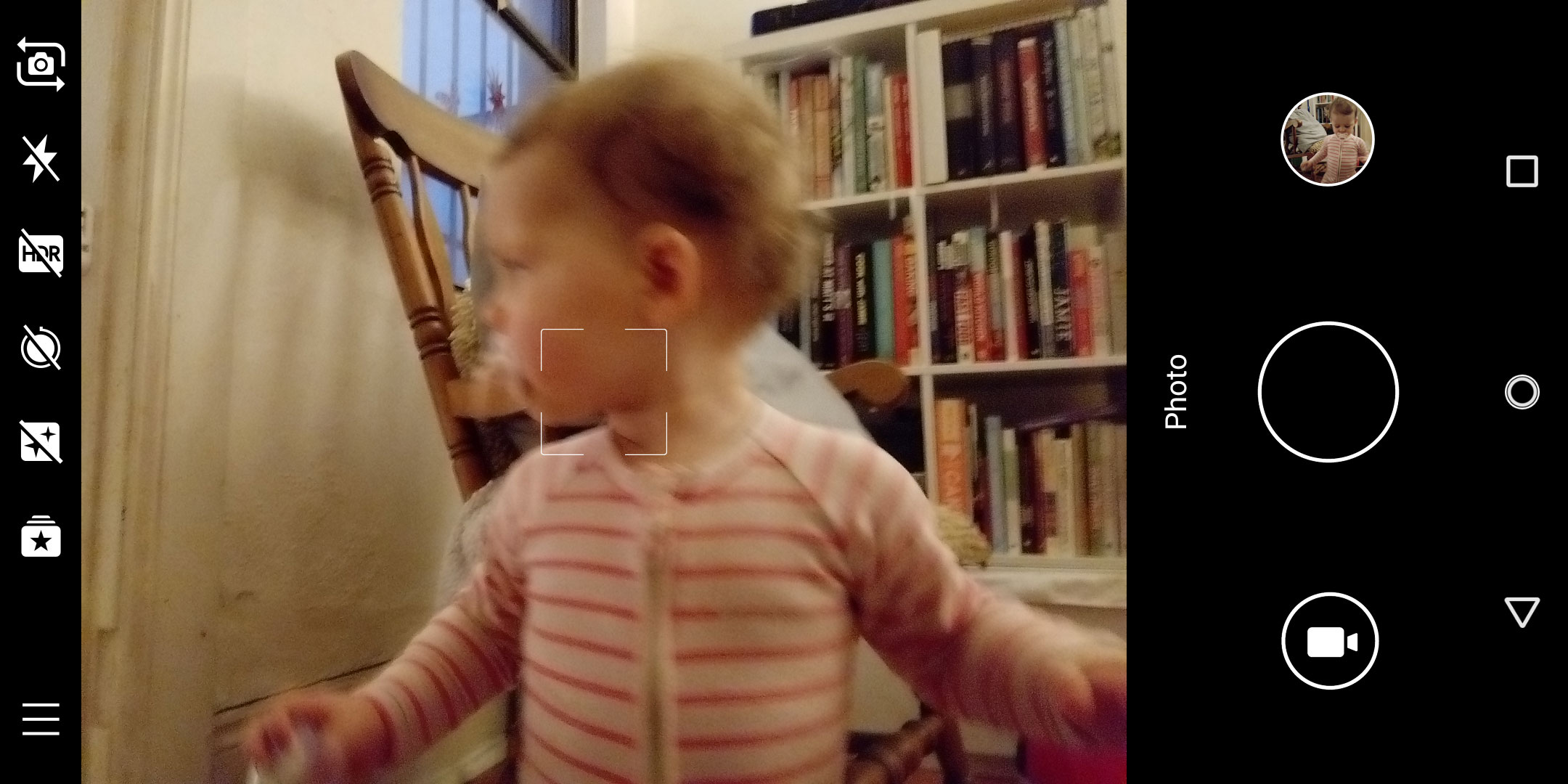 Battery
That mediocre camera performance isn't great, but at least the battery doesn't feel like as much of a let down.
Testing the Nokia 5.1, we found a battery life maxing out at 24 hours, but likely needing a charge nightly.
That was found while using wireless headphones for a few hours a day and connected to a wearable, so if you don't lean as hard on the wireless of Bluetooth, you may be able to squeeze a few more hours out.
That said, we don't anticipate such a dramatic change, and you should probably expect to charge the Nokia 5.1 every day.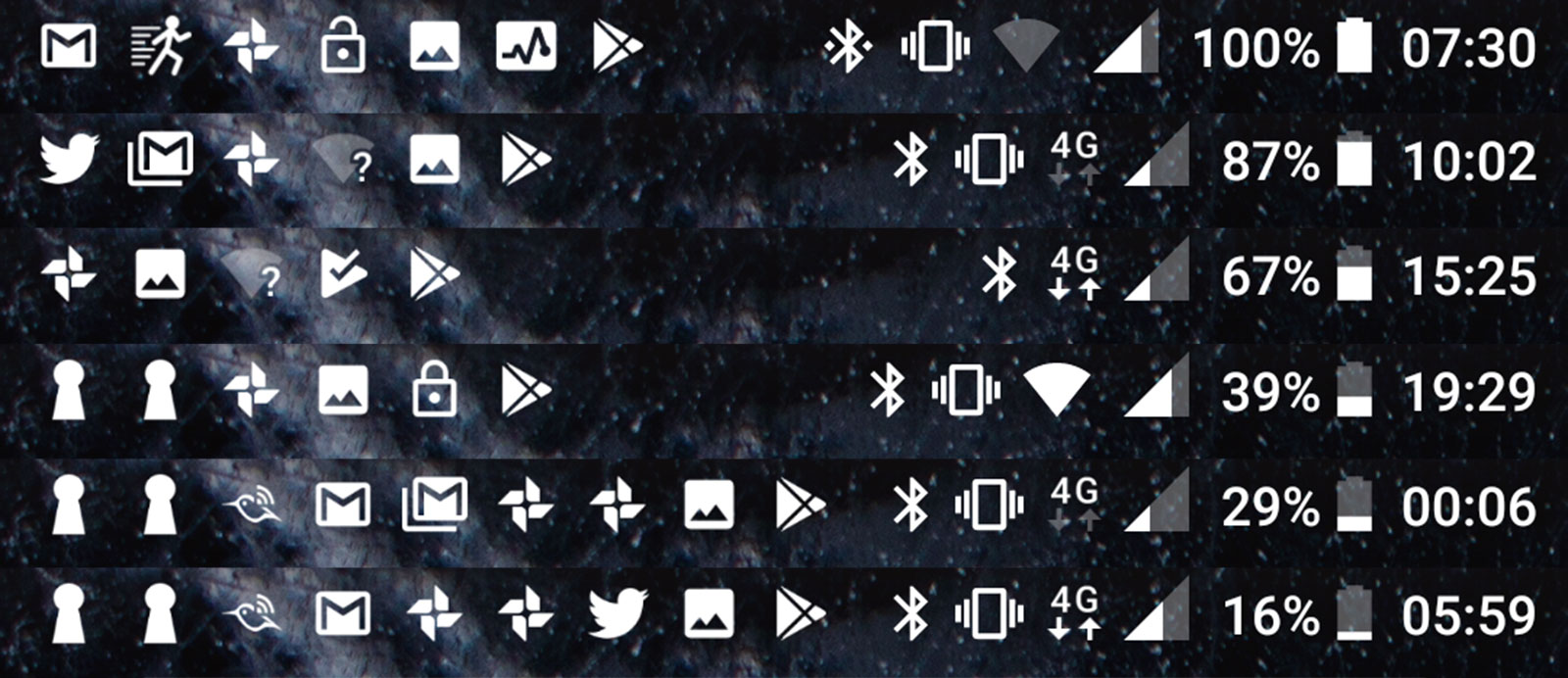 Value
One thing Nokia does achieve is value, because at $329, the Nokia 5.1 is at an attractive price point.
That said, it's a price point with a catch, because our experience with the Nokia 5.1 didn't feel as successful as Nokia's pitch for your budget dollar should be.
What needs work?
The catch for that attractive price point starts with the performance, which can be at times just utterly woeful.
One of the downsides of being a reviewer is knowing at times you just have to push on through with a device that infuriates you, and the Nokia 5.1 is one of those devices.
Unfortunately, our experience with the Nokia 5.1 was tainted by a system that would take an extra second or two to do something like open an app or click a link, and even switching applications through multitasking suffered.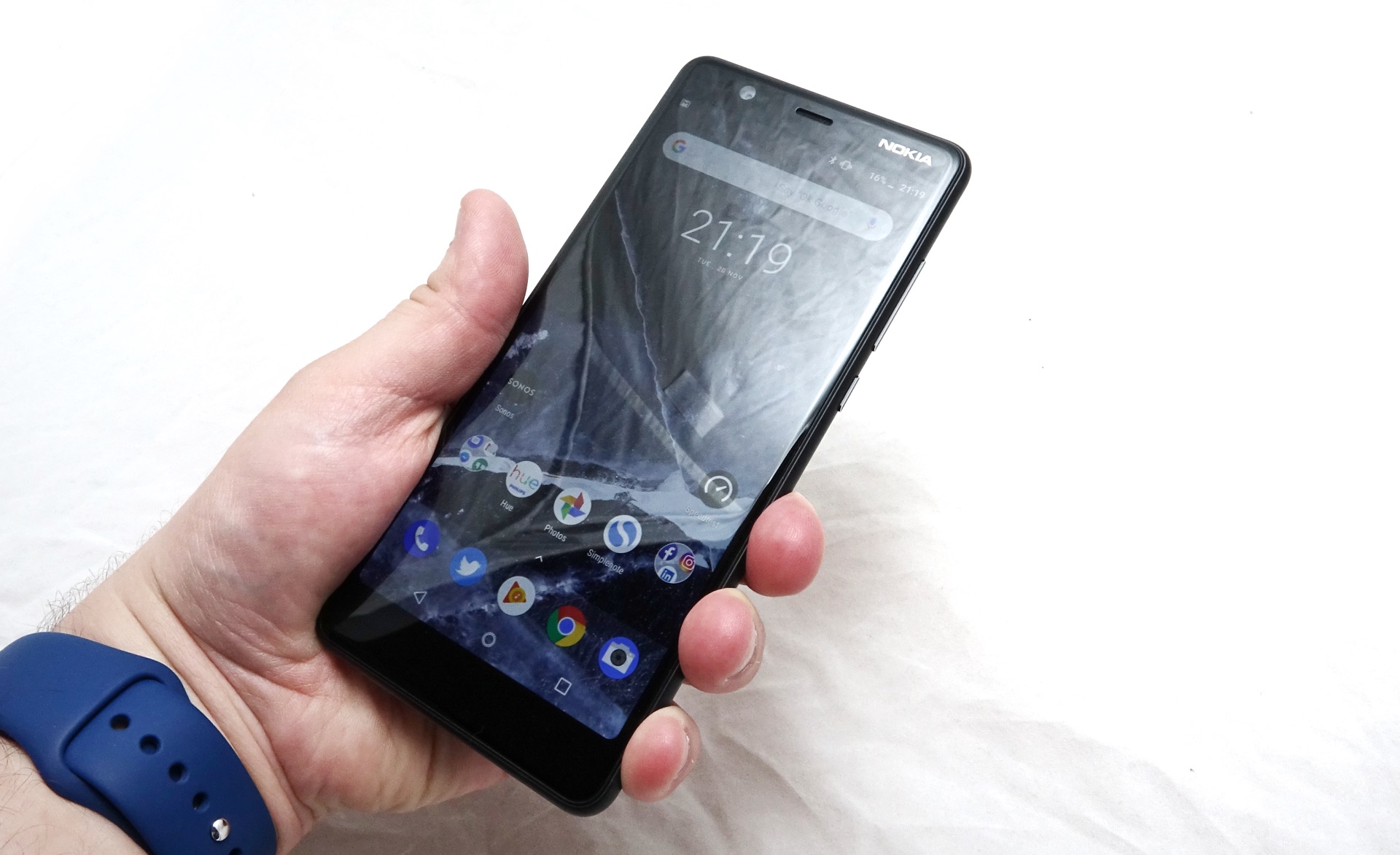 Add to this a slow camera that doesn't take amazing photos in the first place, and you have a phone that isn't as easy to like as we'd have hoped.
The design is comfortable and the screen is nicer than we expected, but performance and camera struggles make it hard to recommend this, even in its budget-focused price point.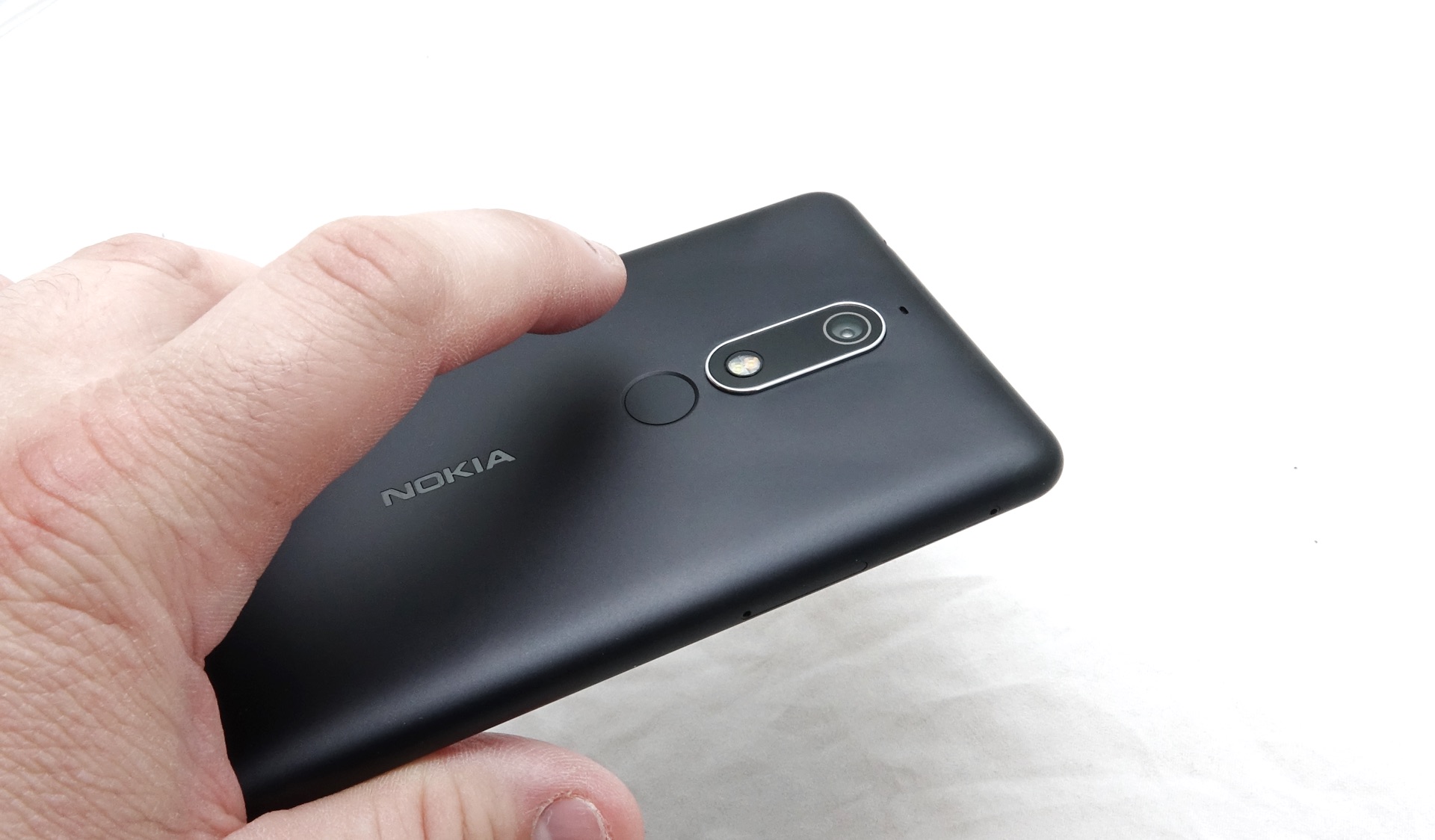 Final thoughts (TLDR)
It's a real shame that the Nokia 5.1 couldn't have been a better device, because it has things going for it.
The $329 price point is one of them, as is the nice display and lovely design, the latter of which feels great in the hands. To Nokia's credit, the Nokia 5.1 feels like it could be a smaller phone, and one that manages to feel just right.
But then it also gets quite a bit wrong wrong, with problematic performance and a confusingly cruddy camera. That battery life could be better, too, as often phones in this class hit over a day and as close to two.
It's a shame that even Google's Android One experience can't salvage this device, though we suspect that Nokia needs to fix a few things before even Android One has a chance to make this phone better.
About the only reason it feels like you'd ever consider the Nokia 5.1 was if the 5.5 inch size worked better for you than the massive drive to push even bigger screens these days.
Unless you were such a Nokia fan-person that you refused any other perfectly excellent budget phone, we'd probably look at something else. In 2018, you have choices, and there are so many other options out there, research is going to be your best friend, at least until the Nokia 5.1 drops in price considerably.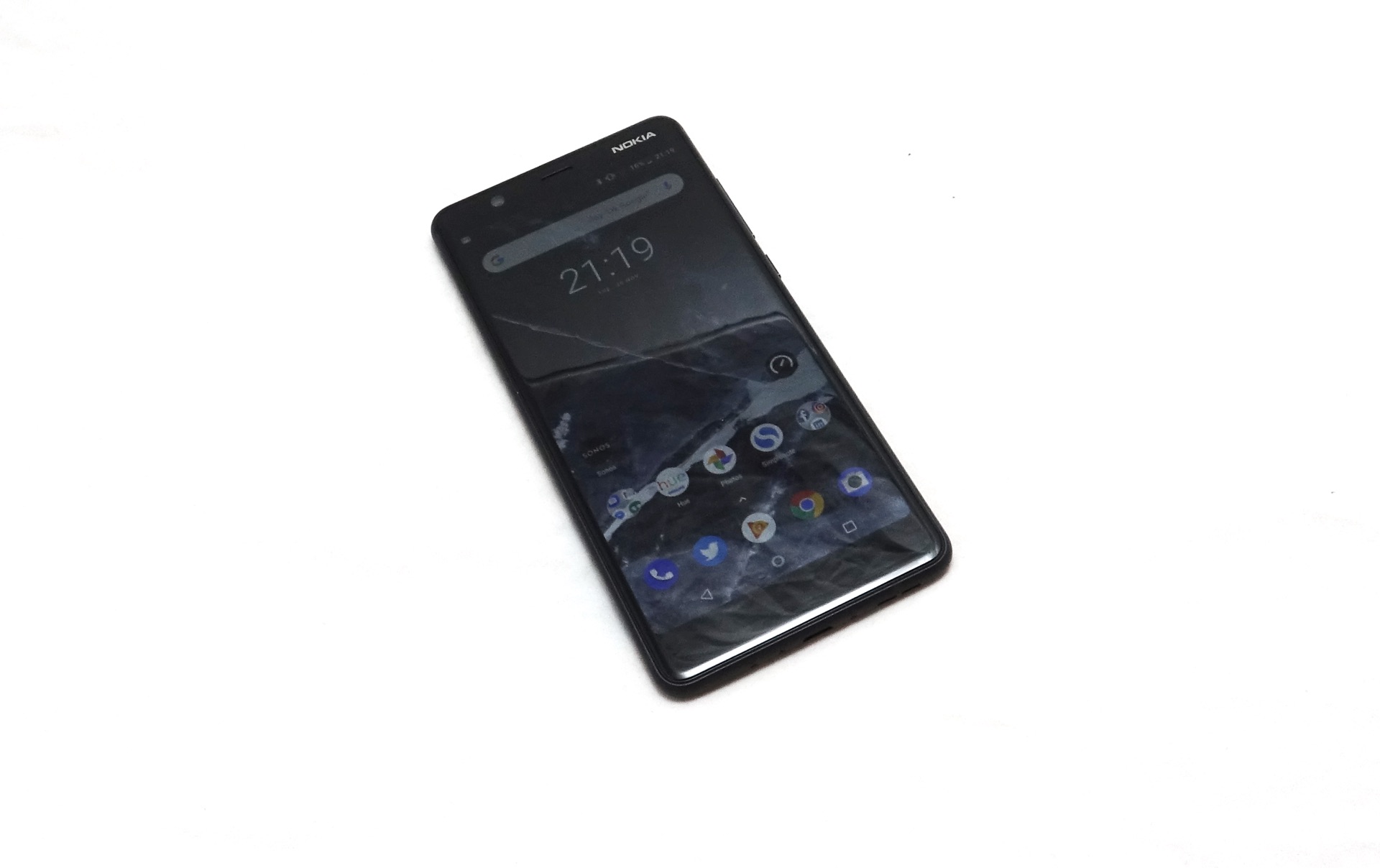 The good
Lovely metal design that feels great in the hands
Nice screen
Fingerprint sensor helps to make unlocking easy
Android One is a clean Android experience
The not-so-good
Performance ranges from decent to woeful struggle city
Camera is slow and mediocre
Battery life only hits a day