Quick review
Huawei Nova 3e / P20 Lite
The good
Full-screen experience (with the notch)
Top design
Solid amount of storage for the price
Supports both fingerprint and facial unlocking
Great value
The not-so-good
Camera needs work
Performance can lag
No water resistance
Getting a full-view phone doesn't mean you have to spend more than $500. In fact, if you don't mind a compromise or two, Huawei's Nova 3e offers a flagship design with $399 worth of features.
Huawei doesn't just make a flagship phone. It makes many devices, and while the focus is on the P20 Pro, there's also a P20 Lite in Australia, also known as the Nova 3e. Is it a case of mixed identity, or is it a genuinely good deal for $399?
Note: As of May 2019, Huawei devices have been disconnected from Google Android due to inclusion on a US trade ban list. While this is unlikely to affect the contents and outcome of this review, it may affect updates in the long term. Please be advised.
Design
The launch of Huawei's flagship P20 Pro revealed many things, from a Leica collaboration resulting in one of the most impressive low-light phone cameras ever to a super slick model connected with Porsche. But one thing it didn't reveal was a P20 Lite, a rumoured model that made a budget version possible. And yet that might be the Nova 3e.
From the design, it's pretty easy to see what Huawei was channeling in this handset, with a smooth metal and glass body sporting a full-view screen with the notch on one side, while a dual camera sits on the back in a vertical configuration.
If you didn't know this was more of a budget take on the P20 series, you might be excused for thinking it's one of the bigger more expensive phones, because the design suggests it might.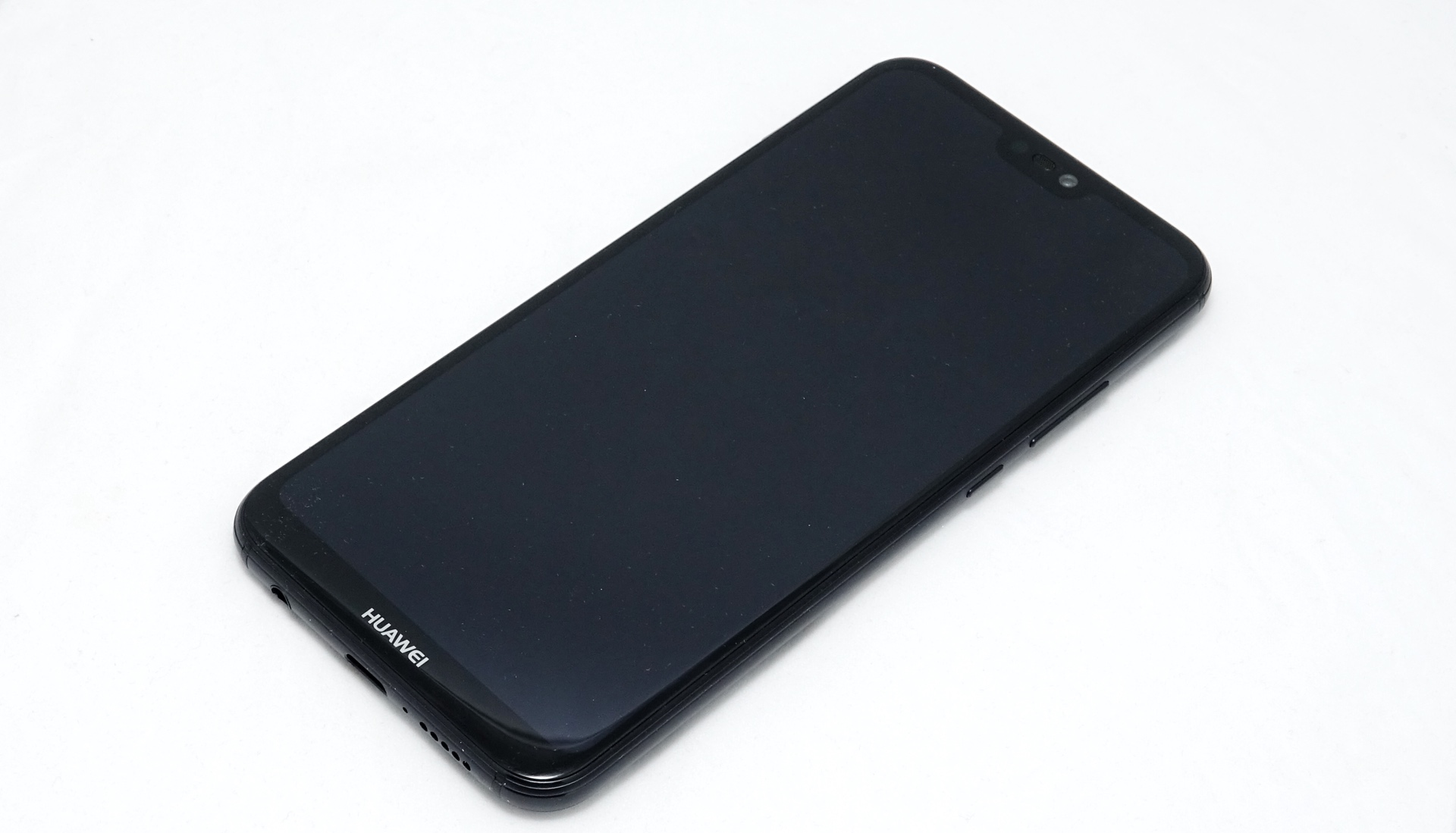 Features
The features tell a different story, with more than one hint that you're using a P20 Lite.
The dead give away that the Nova 3e is the P20 Lite were the big signs: the email from Google telling us we'd signed in with a P20 Lite and the Bluetooth setting that said "Huawei P20 Lite". The other signs point this way, though, are the feature set, which reads like a cut-down P20, too.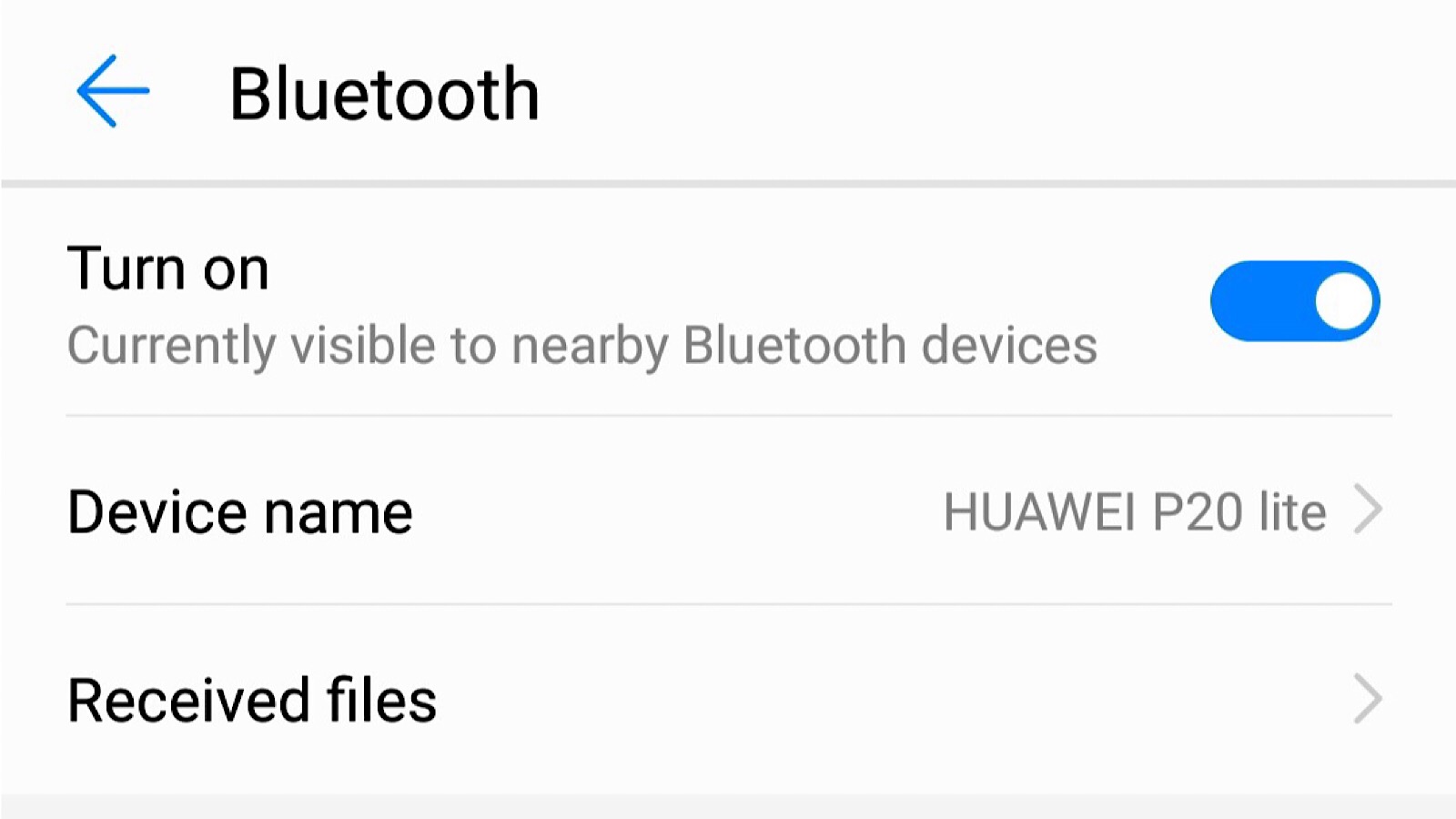 For starters, there's another Huawei Kirin chip, though rather than sit in the high end like its P20 Pro sibling with the eight-core Kirin 970, this is positively more mid-range, opting for the eight-core Kirin 659 (the six gives the mid-range technology away).
That's paired with a surprisingly solid 4GB RAM and 64GB storage, the latter of which can be upgraded with a microSD slot.
Alternatively, you can skip the microSD storage and use dual SIMs, because that feature is supported here. In the event you do, the primary dedicated SIM slot runs with 4G LTE as well as 2G and 3G, while the secondary is 2G only.

Cameras on the Nova 3e look familiar, but we're not getting the same package as on previous Huawei Nova models. Instead, there's a 16 megapixel camera on the front for high-res selfies, while the back treats you to a 16 megapixel and a 2 megapixel camera, the former for most of the photos while the latter fleshes out the soft background portrait mode.
Connections on the Nova 3e include USB Type C and 3.5mm, while wireless is catered for with Bluetooth 4.2, GPS, 802.11a/b/g/n/ac WiFi, and 4G LTE.
All of this sits under a 5.84 inch display running the Full HD+ resolution of 2280×1080, delivering 432 pixels per inch. That's sharp enough to compete with an iPhone or two, and should be clear enough for pretty much any viewing.
Finally there's the battery, which measures 3000mAh and is not removable.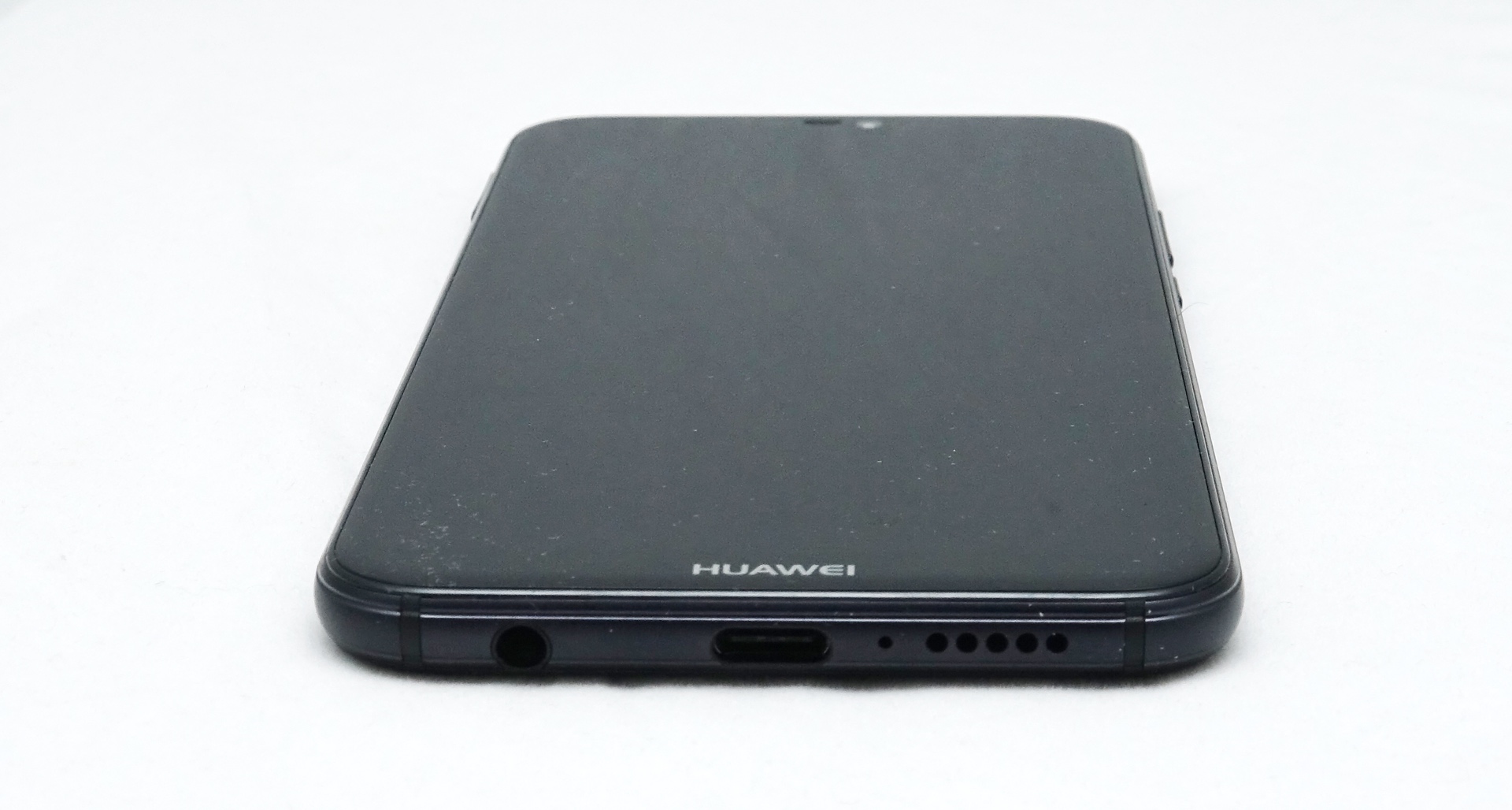 In-use
Unsurprisingly, this cut down P20 gets the same operating system as its full-size siblings, which means Huawei's take on Android 8 "Oreo" is here for the ride, skinned with EMUI.
That might read as pure jargon to you, but it means you'll get to choose between the look of iOS with the home and menu screens swiping from left to right, or something more like stock Android with the app drawer.
It's your choice, and you'll get widgetised homescreens all throughout, giving you the feeling of options.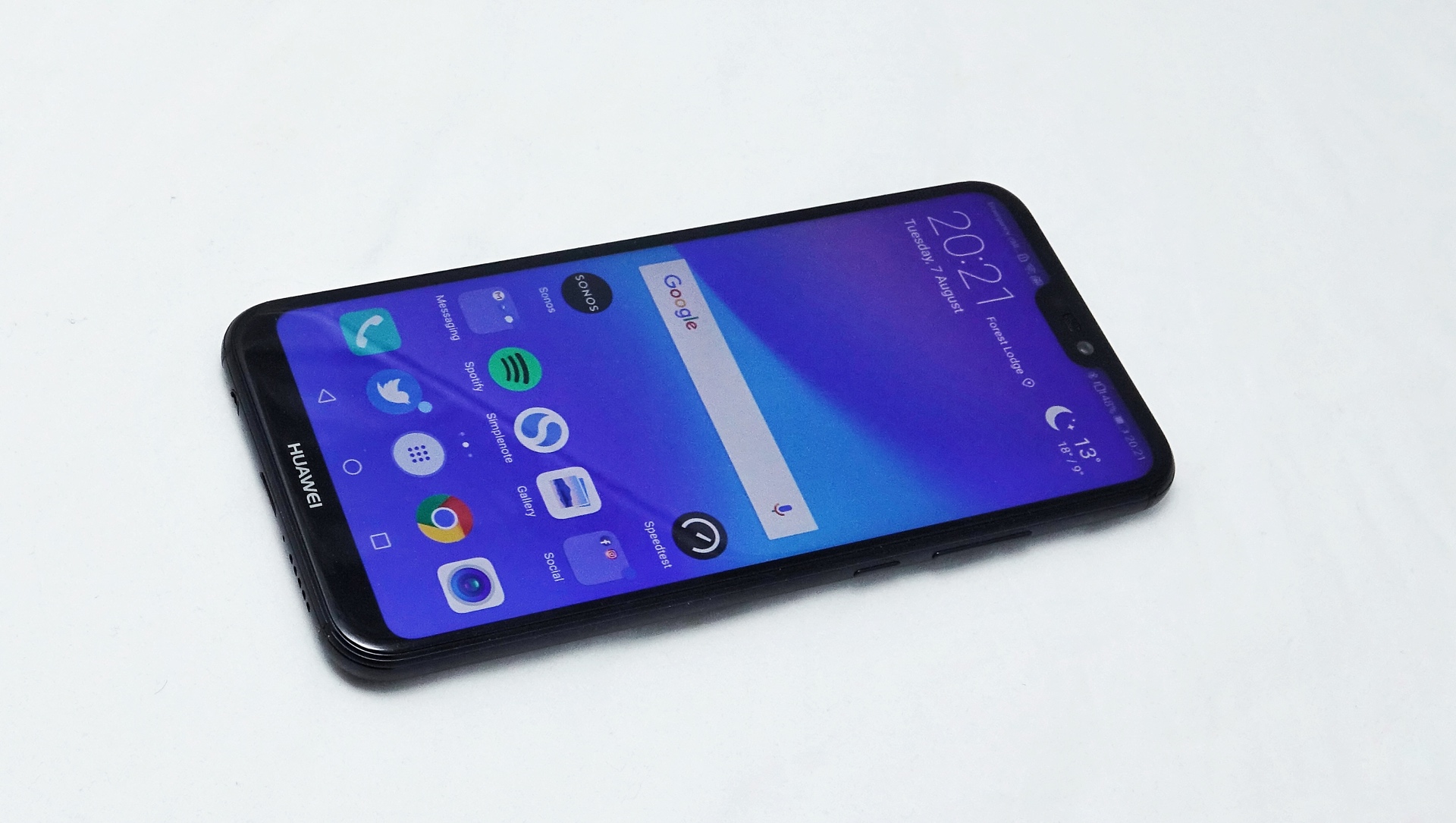 Like its other Huawei siblings, it helps to make the Nova 3e feel a little more user friendly, as does the rear fingerprint sensor, which provides a handy location to unlock the phone, though even if you can't read for that fingerprint lock, there's a handy facial unlock found here, too.
The face unlock may not have the fancy infrared dots that Apple's iPhone X sees, but it still does a solid job of unlocking quickly, meaning as long as your face is recognised, your phone is unlocked. Easy.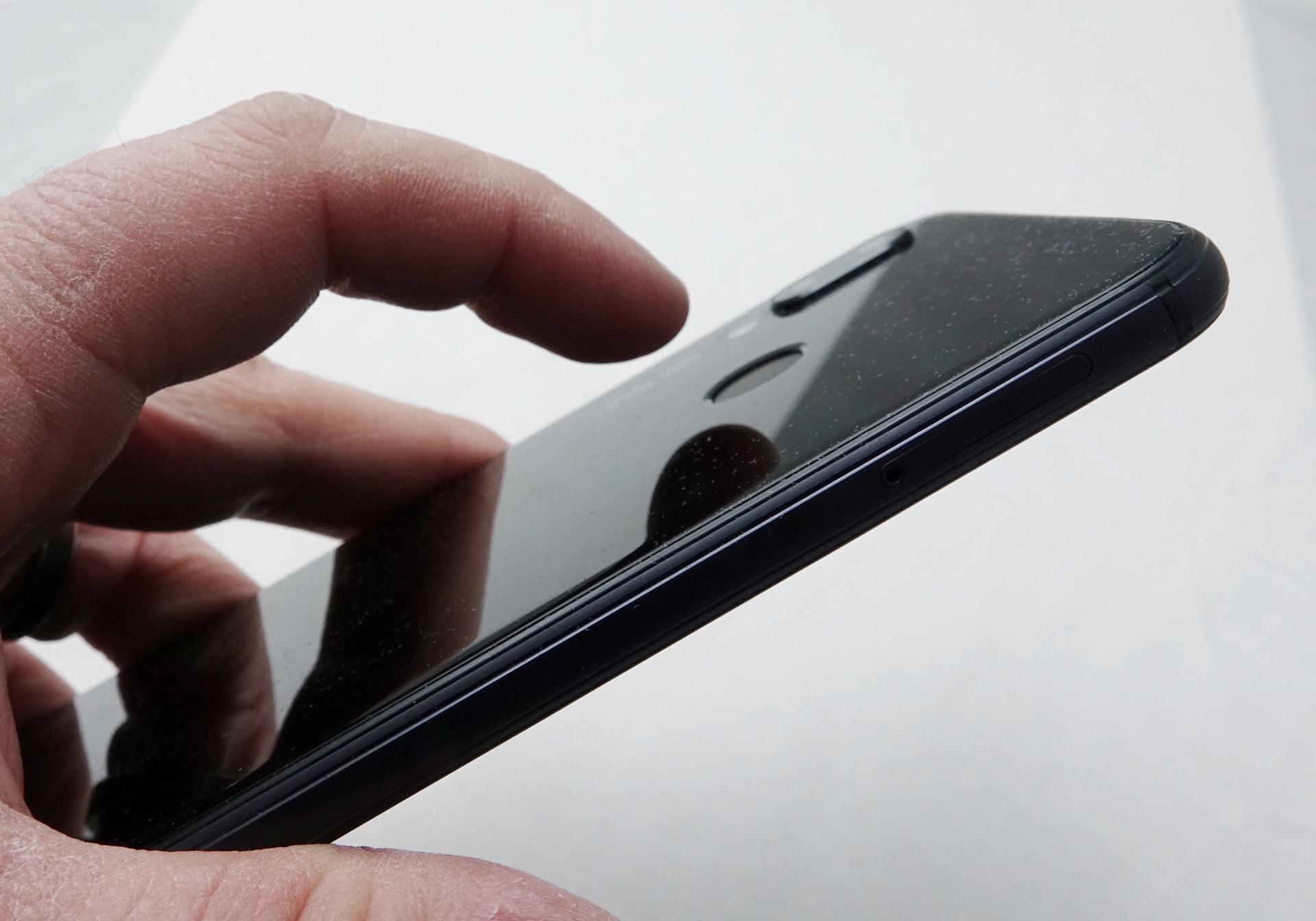 Performance
Next is the performance, and while the chip is a mid-range eight-core Huawei-made Kirin processor, it tends to handle its own. Mostly, anyway.
Paired with 4GB, the Nova 3e can feel almost as strong as its flagship sibling most of the time, though we noticed a little delay when pressing the camera's on-screen shutter button and opening up some messages.
For pretty much every operation and use, the Nova 3e's combination of parts and configuration handles everything you throw at it, though big apps and games will likely yield a red flag or two in the speed department, as will other apps.
At least mobile performance handles its own. We're not seeing any super high speed 1Gbps connections here, but our testing revealed speeds as high as 90Mbps on in Sydney's CBD, suggesting this is either a Category 4 or Category 6 device, and you'll have little to worry about using this phone out and about.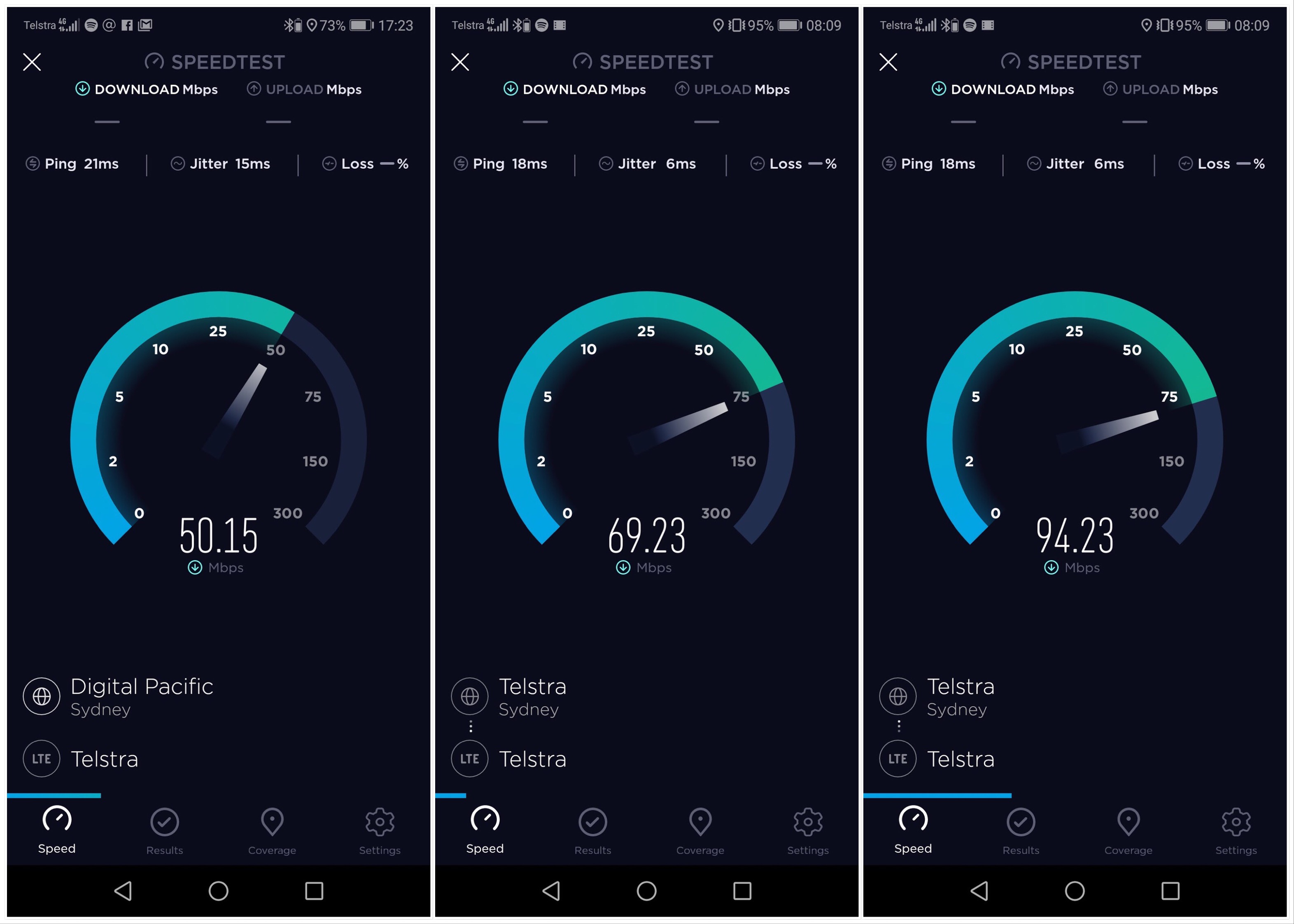 Camera
Next up is the camera, and that's where things take a bit of a turn. Up until this point, the Nova 3e really had felt like a cut-back version of the P20 its secondary name reveals it to be, but using the camera, we see that the connection doesn't extend to the excellent photographic chops of its P20 Pro sibling.
Unsurprisingly, there's no Leica camera here — that's for Huawei flagships only — but you still get a 16 megapixel camera on the back that works with a 2 megapixel camera to get those soft portrait mode shots.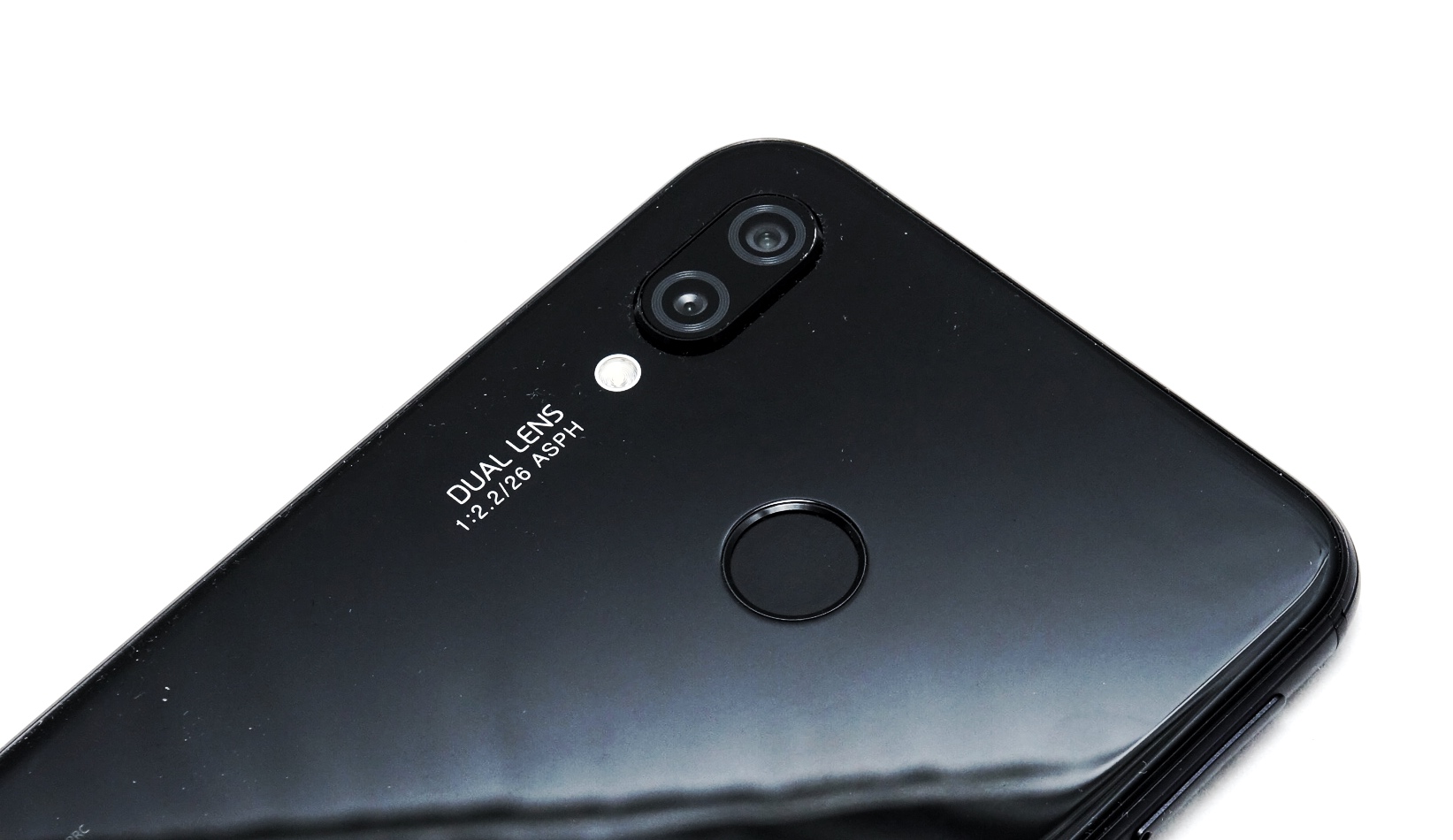 If your want those, the software can make it happen, but for now, we focused our efforts on the actual camera capabilities, which are mostly mixed.
Take photos in the daylight and the camera shines like you'd expect it to, the 16 megapixel camera providing more than enough to work with.
Unfortunately, the moment the lighting begins to dip, so too does the quality, with images that are either too soft or blurry to use, with a lack of detail in the shadows. Heaven forbid you capture at night without the flash on, because then the camera struggles, producing blurrycam images.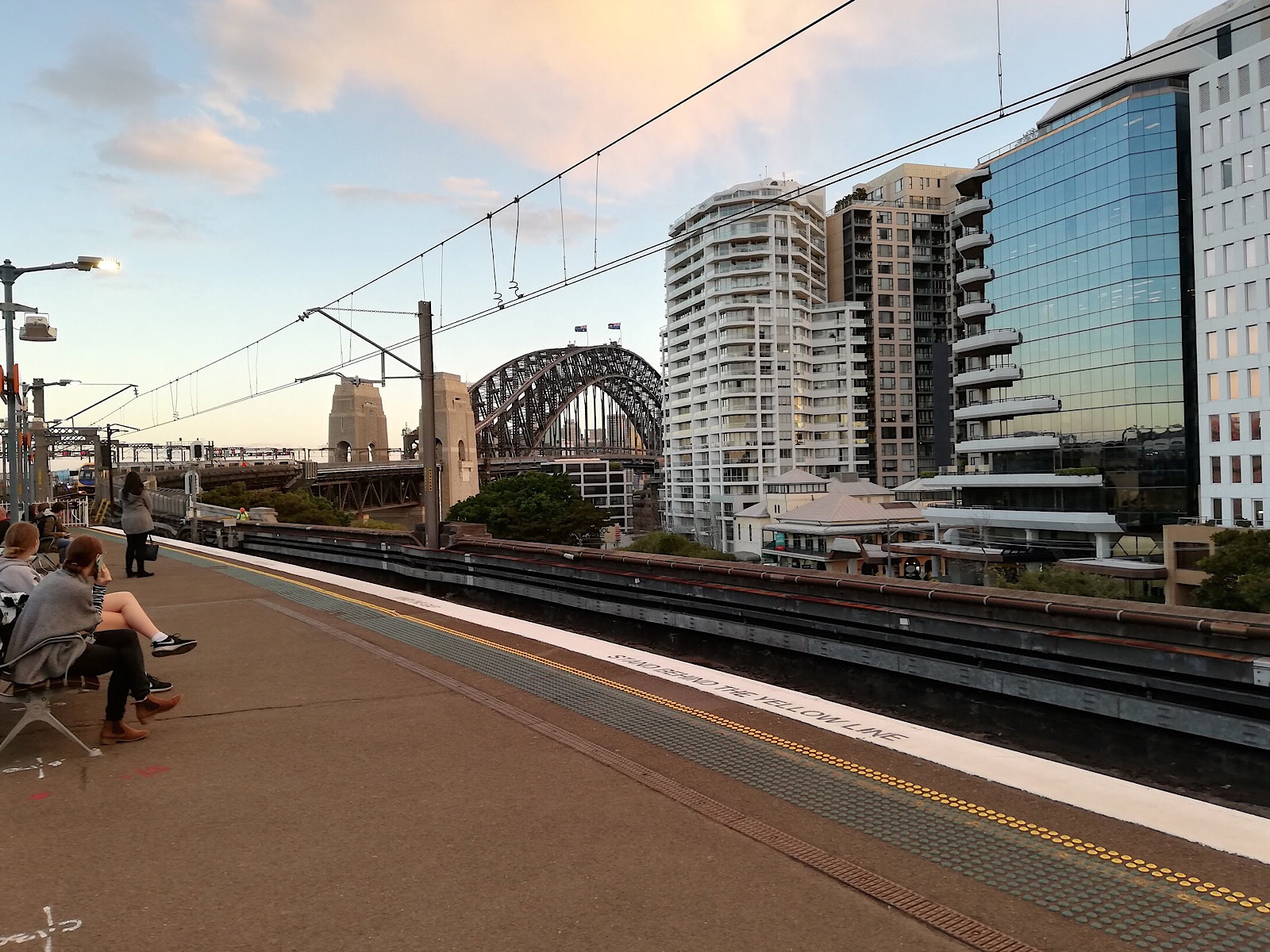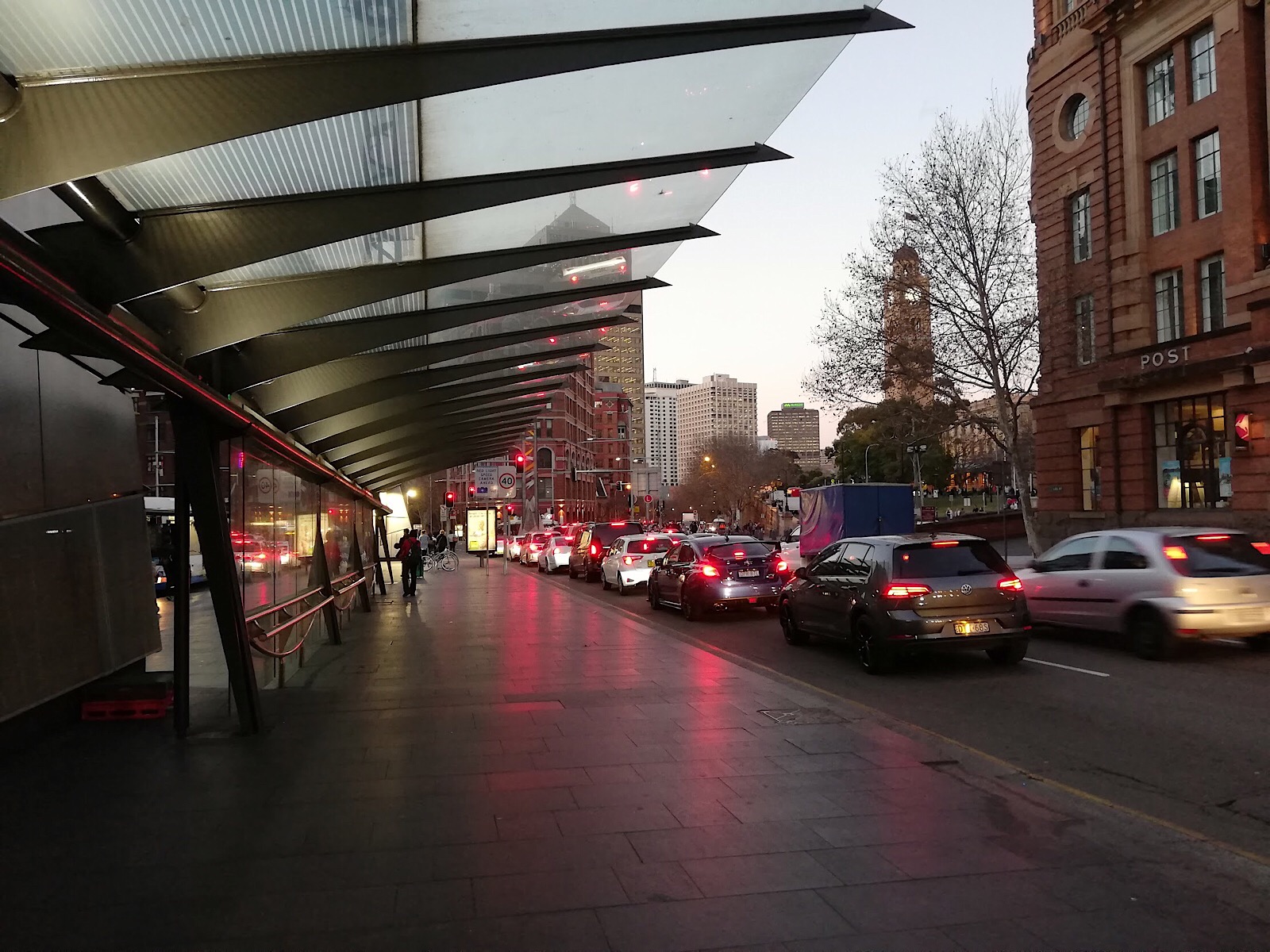 Battery
While the camera could be better, the battery life is marginally more solid, achieving a full 24 hours of life, all the way to a day and a half of life, depending on how much you use the phone.
That result came from testing with a wearable connected, not to mention daily time with Bluetooth, all the while using the phone like one would normally do so, texting, calling, web surfing, and more.
We found the full day was possible, and if you pull back on the usage, you might be able to get into the next day with no problems.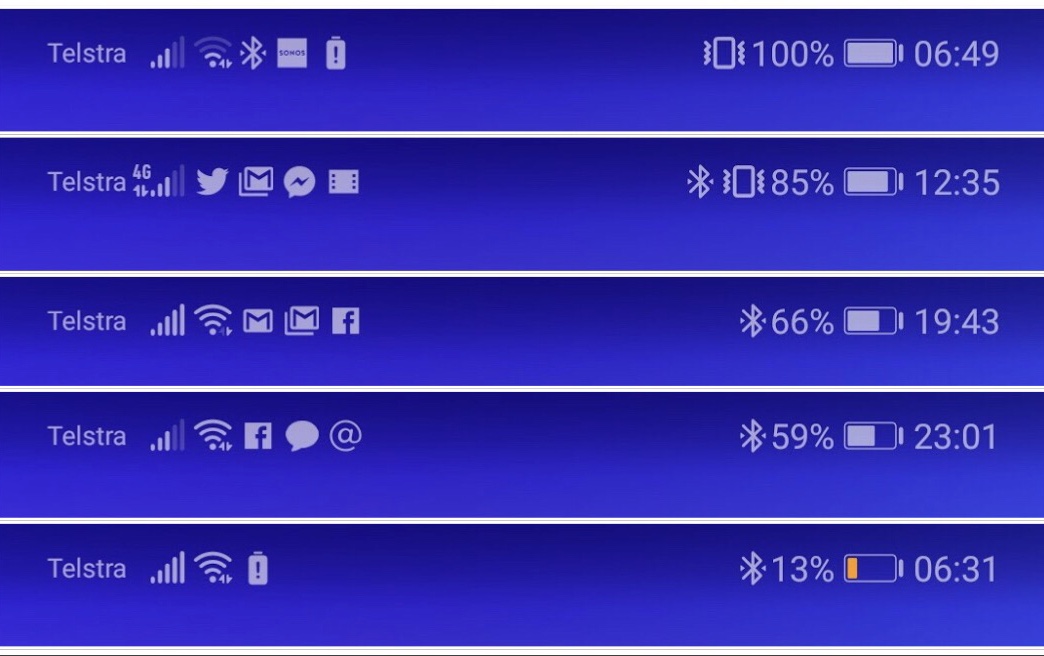 Value
Overall, a day of life isn't bad when connected with the $399 price tag, with a mid-range phone that offers a fair amount of value.
For that price, you get 64GB storage, a dual SIM phone, and a big full-view screen with a notch, not to mention a metal and glass design that includes the fingerprint sensor and facial unlock capability.
Overall, it comes together quite well, and for the price Huawei is offering it for, we have little to squabble over.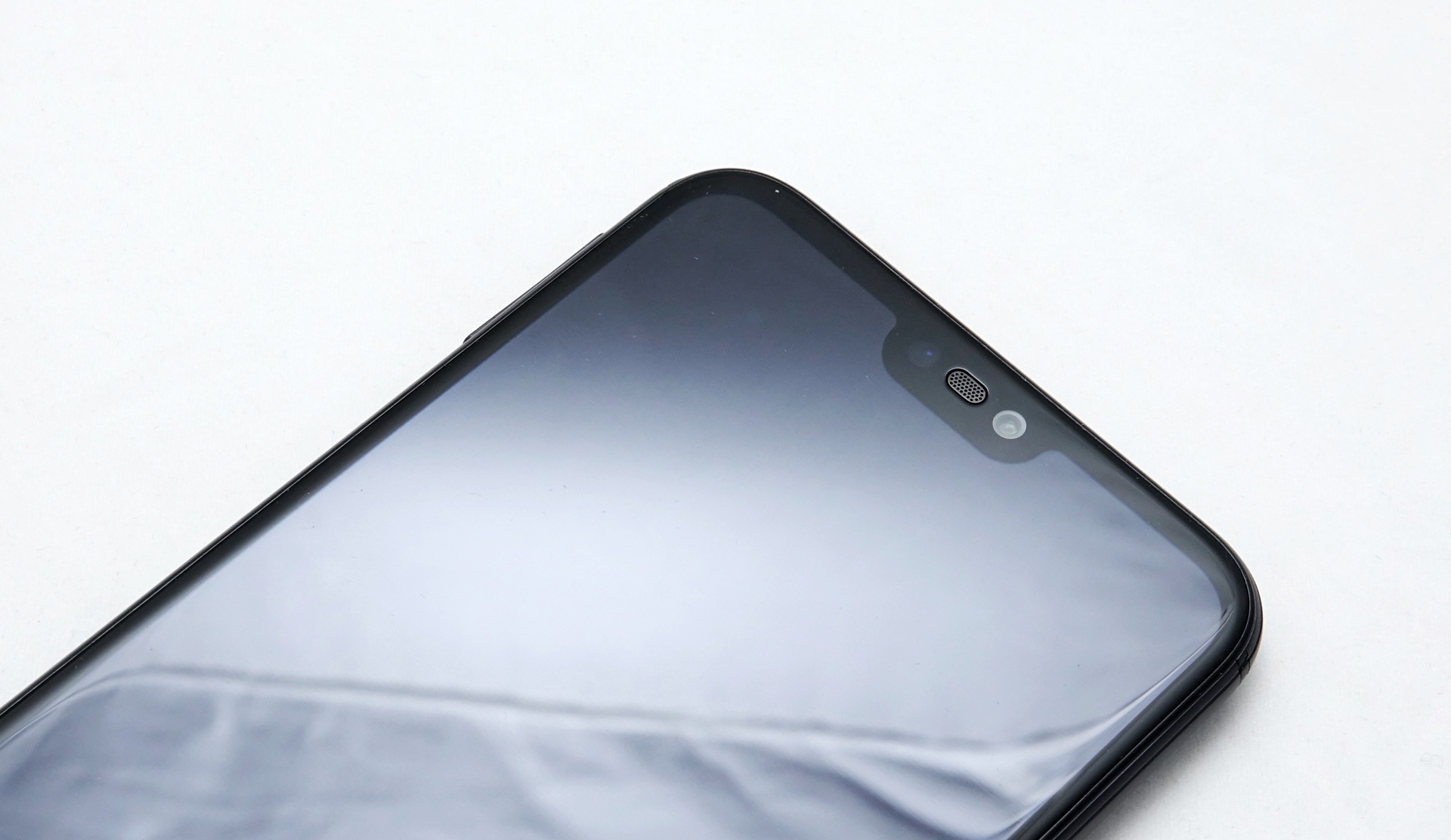 What needs work?
But the camera definitely needs some work paid attention, because while the low-light wasn't fantastic and always resulted in something blurry, even the moderate lighting suffered. Likewise, the camera was often slow to fire, with a shutter press not always resulting in an immediate capture.
The performance issue creeped its head every so often, and we found it when we didn't close apps, too.
Really, our only other issues are what the P20 Lite/Nova 3e didn't offer, and that's a lack of water resistance and no wireless charging. We're not shocked by the latter, as the P20 Pro also missed out, but the water resistance would have been handy, especially at the $399 price point.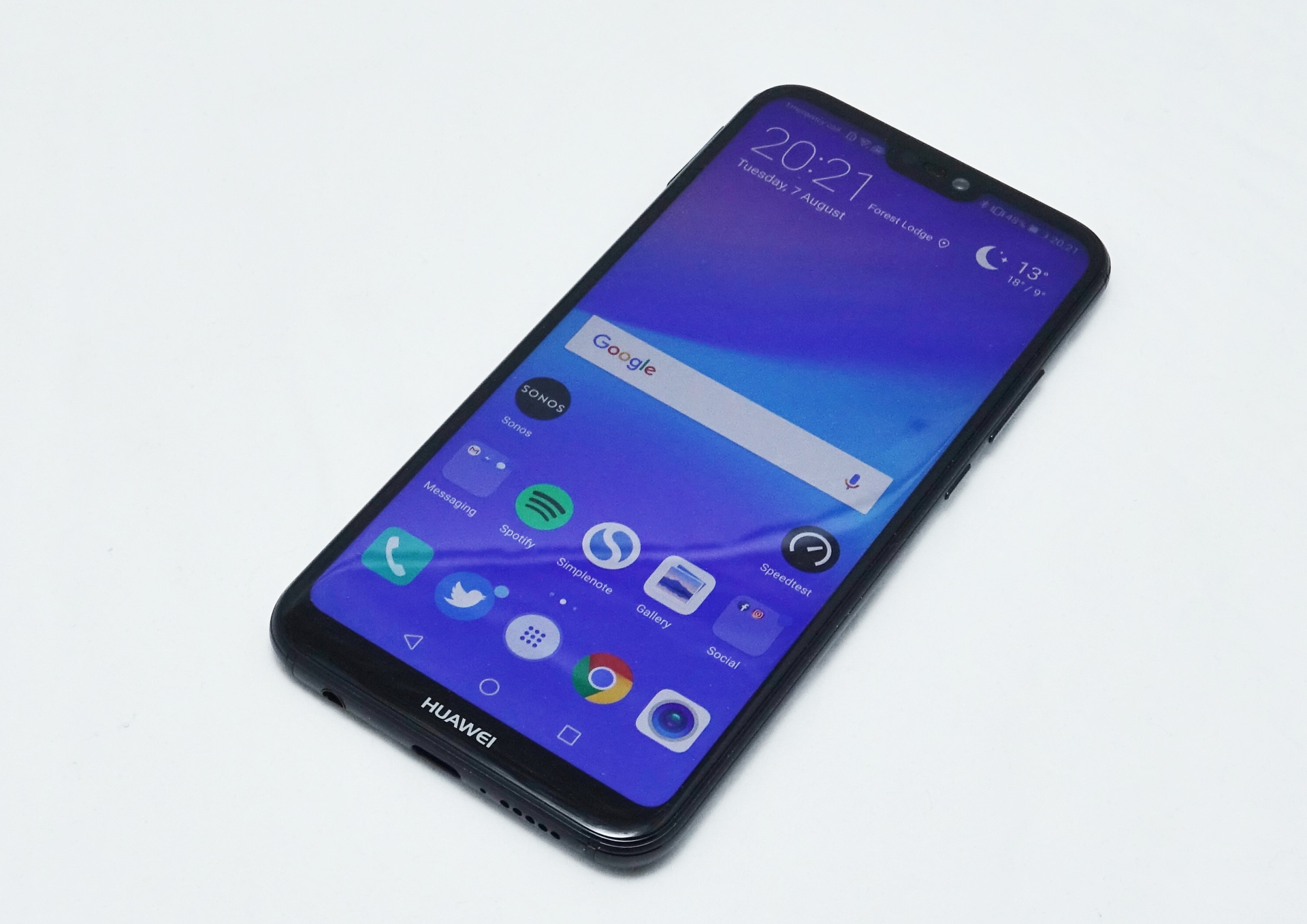 Final thoughts (TLDR)
If the idea of a full-screen phone complete with the notch feels like something you can get into and should be able to without spending over $500, Huawei's Nova 3e offers something akin to that flagship experience at a not-so-flagship price, provided you're not thinking about capturing images at night.
There's definitely something to look forward to here, and at its price point, we'd say the screen and phone experience is it, delivering what looks like a big and expensive phone for what is definitely not a big and expensive price.
We have no doubt that there are things Huawei could have done to improve the overall experience, and we consider the Nova 3e to be more "Nova" than "P20" given what we've seen, but if you're looking for a big screen on a budget, Huawei's Nova 3e is worth a look.
Huawei Nova 3e / P20 Lite
The good
Full-screen experience (with the notch)
Top design
Solid amount of storage for the price
Supports both fingerprint and facial unlocking
Great value
The not-so-good
Camera needs work
Performance can lag
No water resistance