Smartphones can get expensive, but they rarely offer so many features that they break the $2K mark, and yet that's what Huawei is doing with its latest collaboration with Porsche.
If you've ever wondered if a phone can be like a car, you may not have to wonder for much longer. This week, after Huawei was done wowing audiences with a phone that could practically see in the dark, it then did something similar to another company: a sort of "one last thing".
Porsche took the stage, taking over from Huawei, and talking up a phone made between the Huawei and Porsche Design teams, with a Mate model made not just to be as good as what Huawei was showing off, but a little better in every way, too.
Almost like a new style of flagship, Huawei's Mate RS almost gives a glimpse of what you can expect phones to be like in a few years, as the two companies join forces to roll out technology in one very special device.
The phone does borrow from the template set out by the newly announced P20 Pro, offering a Kirin 970 processor, 6GB RAM, and either 256GB or 512GB storage, a staggering amount no matter how you look at it. There's also the same camera hardware as the P20 Pro, with the Huawei 24 megapixel camera on the front, as well as the Leica-collaborated triple camera on the back, providing a 40 megapixel colour camera, a 20 megapixel monochrome camera, and an 8 megapixel telephoto camera on the back.

But after the camera, the Porsche Design Huawei Mate RS changes, introducing elements you don't see in other places. For instance, the front-mounted fingerprint sensor on the P20 Pro gets pushed to the back on the Porsche Mate RS — often seen as the preferred location — and Huawei has seen fit to include another cool concept: an in-screen fingerprint sensor.
One of those concepts that few phones have dabbled with beyond testing, this is a fingerprint sensor built into the screen, allowing you to touch it and unlocking the phone using only your friction ridges through the screen itself. There's also a face camera for unlocking in case you want more technology for that, and so you're kind of given a few options there.
The phone also sports a new cooling technology made for keeping the phone's temperatures down, handy if it heats up from too much use or even through another feature, because this is the first Huawei phone in 2018 to get wireless charging. Even the P20 Pro misses out on this, giving a little more for the Porsche Design model.
And the screen has changed too, because while we all like the big full-view screens of today, Huawei's Porsche Design Mate RS switches to a 6 inch 2880×1440 OLED screen that curves to each side, something that makes it just that little bit more premium.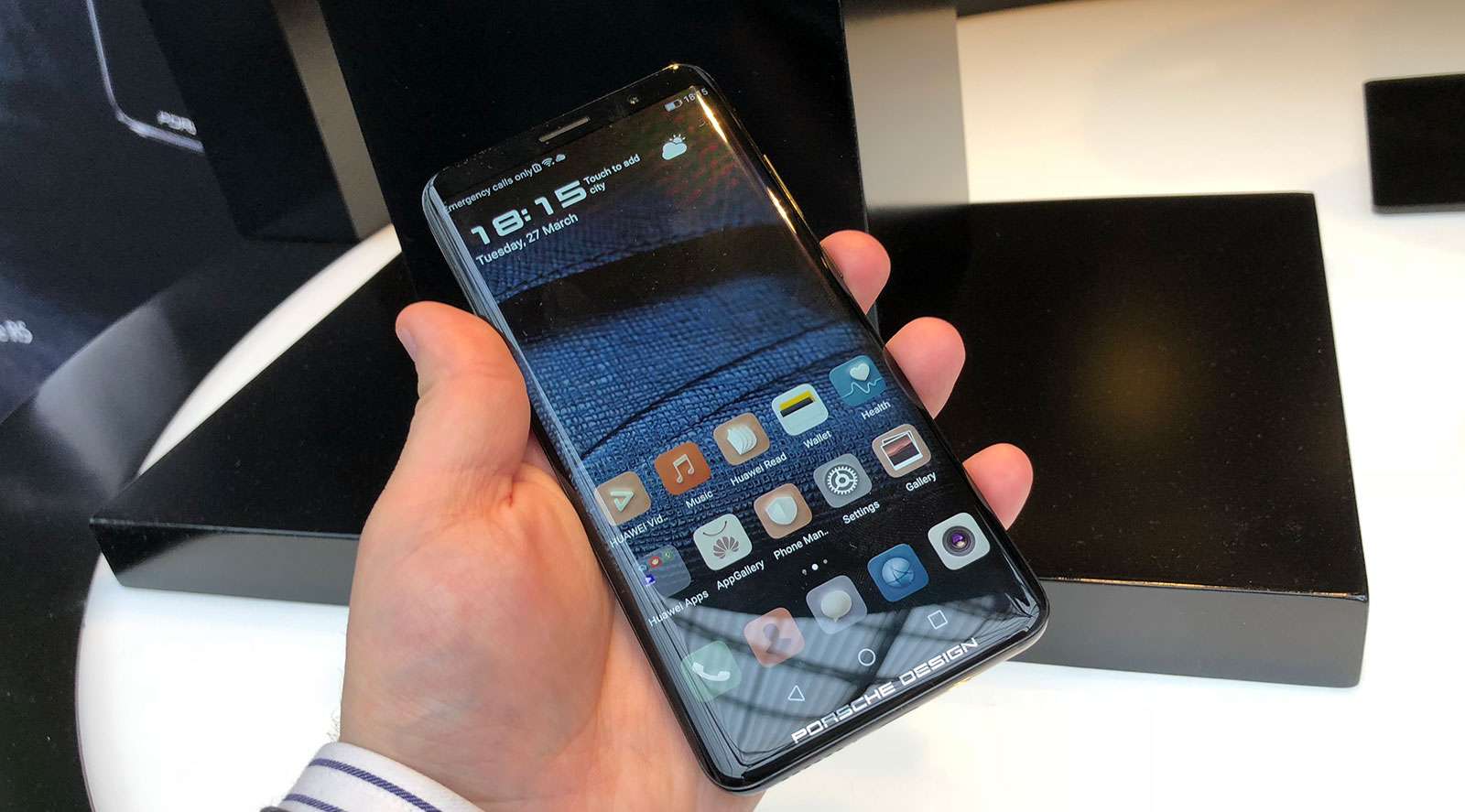 The pricing, however, also reflects the level of premium this phone will see, and while there's no Australian price set, the European price is rather telling.
Specifically, you'll need 1695 Euros for the 256GB model or 2095 Euros for the 512GB model, handsets that will no doubt create a built of turbulence when converted directly to Australian dollars.
The good news on this, however, might be that the Huawei's Porsche Design collaboration may not hit those earth shattering prices quite as heavily as we expect, and talking with Huawei's team, we did hear inklings that the price may be lower than a direct translation locally, and there may even be an option to connect the phone with the buyers of the cars.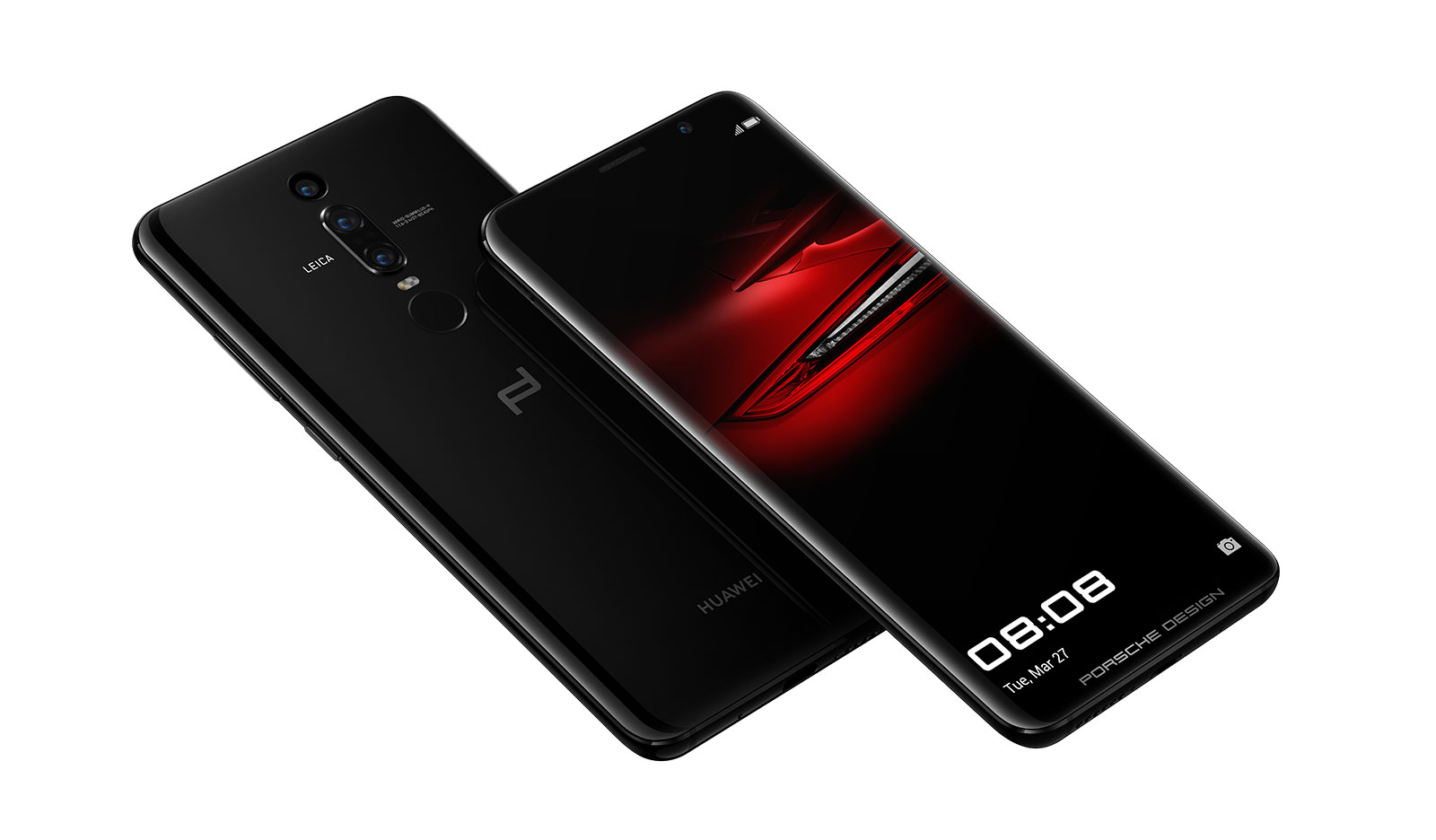 That's where the whole "RS" naming scheme comes from, as Porsche's RS models do also cost a pretty penny, and this could potentially give those new car owners a new phone to go with their purchase.
In the hands, the phone does give off that premium feeling, and that can only be a good thing given the price being charged: it's slick, it's shiny, and it feels about as solid as the car that Porsche will craft.
In short, it doesn't come off as just another tie-in, not like the way we've seen cars connected with phones in the past, such as with Ferrari's model made by Acer all those years ago.
Rather, the Porsche Design Mate RS is one of the phones that Porsche approves off, and having those future-friendly technologies the likes of which no other phone has — the in-screen fingerprint sensor, for instance — helps make the phone just that little bit special, even if the price offsets that, as well.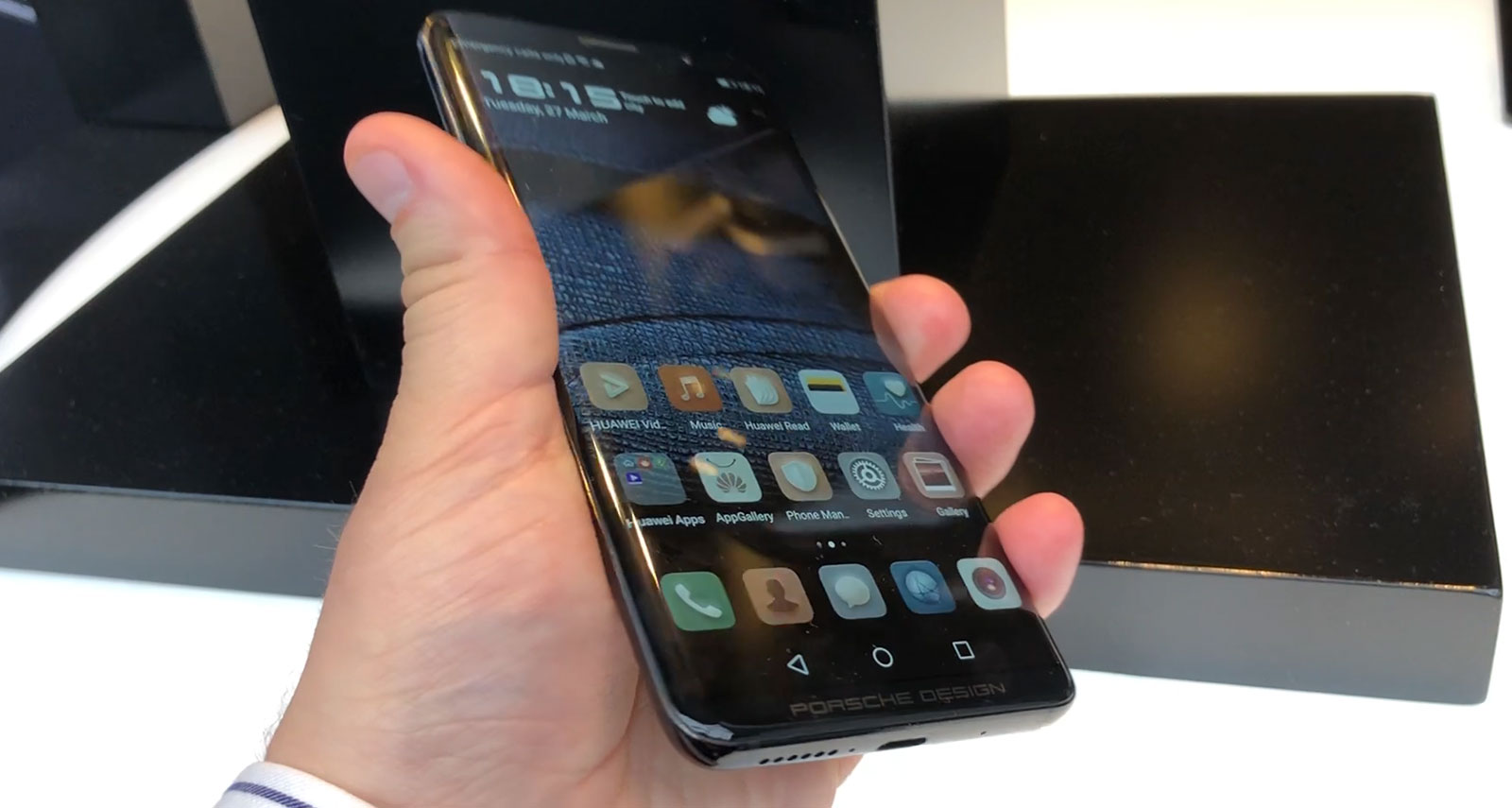 Leigh Stark was flown to Huawei's P20 launch in France courtesy of Huawei Australia.