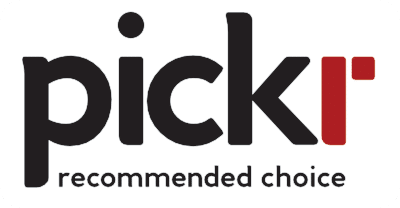 When is a phone more camera than phone? When it's built around the idea of excelling the camera significantly, and not just improving the sensor marginally. Huawei's Leica-collaborated P20 Pro makes the case for smartphones to kill the camera, and even pushed into mirrorless territory.
Is this the ultimate cameraphone?
Note: As of May 2019, Huawei devices have been disconnected from Google Android due to inclusion on a US trade ban list. While this is unlikely to affect the contents and outcome of this review, it may affect updates in the long term. Please be advised.
Design
Another week, another phone, but with the case of Huawei's P20 Pro, we're getting something that is both foreign and familiar.
On the front and surface, things are all too familiar, and there are only so many ways to design a phone these days.
Unless you're using a curved screen or a lot of bezels, there's a good chance your phone is going to be all screen, and look kind of like the iPhone X, which is what this one looks like from the front. There's a small notch for the camera and speaker, and a fingerprint sensor down below, but other than that, it's all screen, encased in a metal body.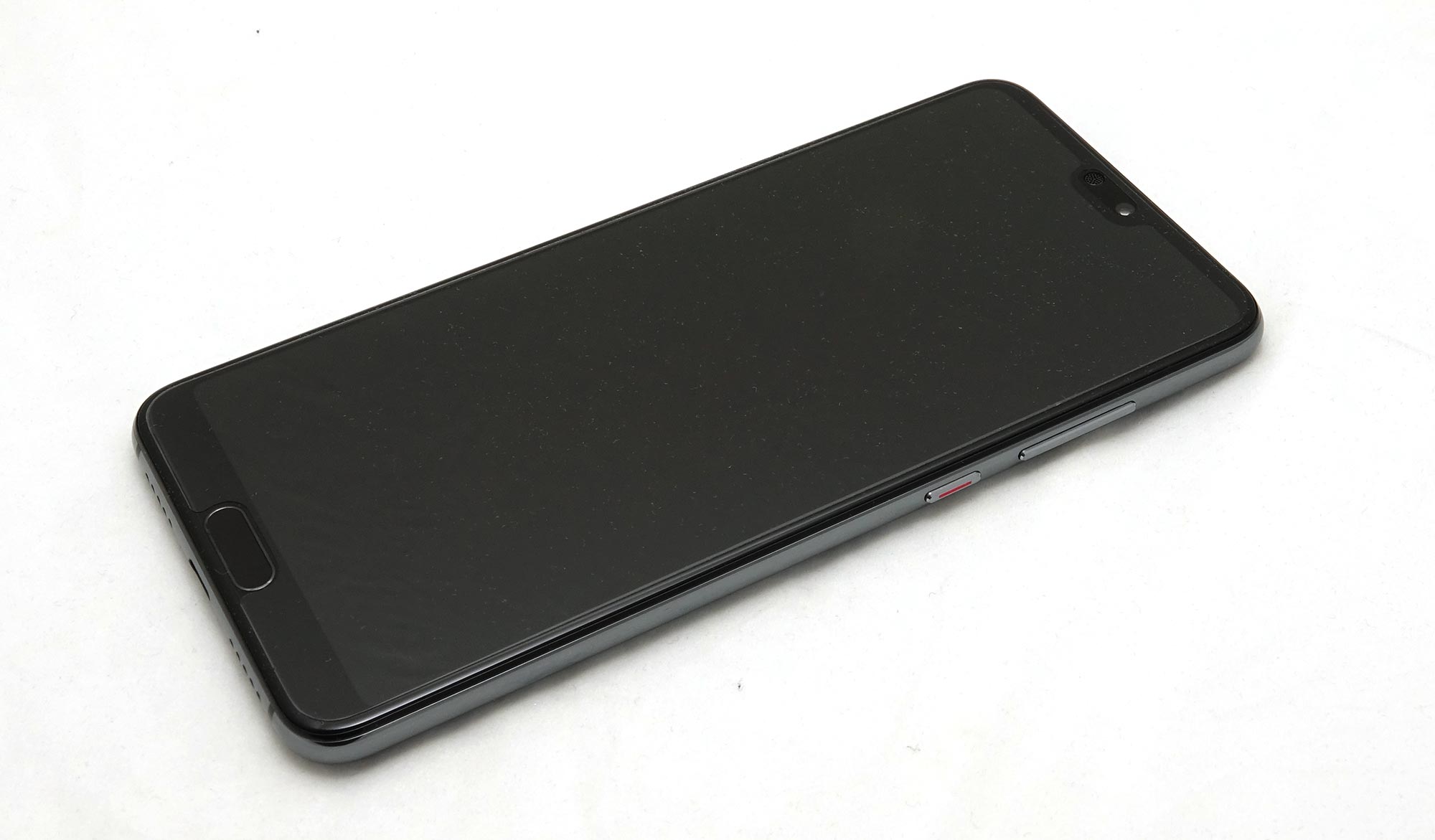 The back is different, however, because while the camera configuration follows the vertical design of Apple's X, there are instead three cameras here, a first for a mobile handset.
We'll get into that momentarily, but for now, focus on the design, which is a soft metal and glass build that feels both sturdy and slick, and features a lovely finish that's sure to turn heads.
In Australia, we'll be seeing the black and twilight paint job, the latter of which offers a two tone faded finish, though we reviewed the blue edition which shines like the moonlight on a shimmering ocean at night.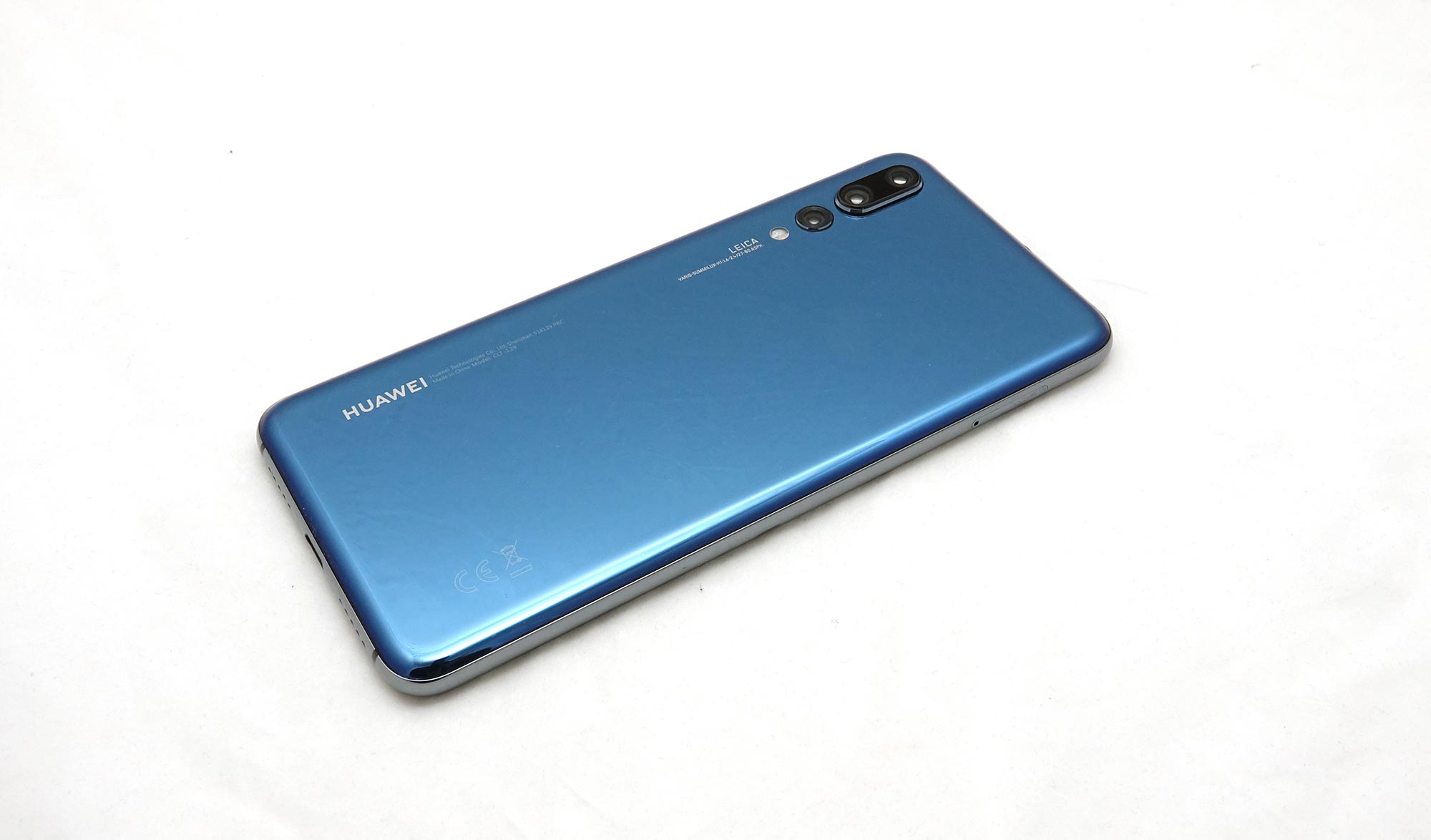 Features
While the design might give you the impression that you're seeing the Android equivalent of an iPhone, the hardware inside is nothing like one.
Inside the Huawei P20 Pro, you'll find Huawei's own hardware, the Kirin 970 eight-core processor, paired with 6GB RAM and 128GB storage, the latter of which you can't upgrade because there's no microSD slot on this phone.
Android 8.1 "Oreo" arrives on the P20 Pro out of the box, though it's custom skinned with Huawei's own take of how an operating system should look, running Huawei's EMUI 8.1 overlay. That means you'll get a choice of using the phone more like iOS or Android, though this affects none of the use of the phone. Instead, it's all Google Play for everything you need.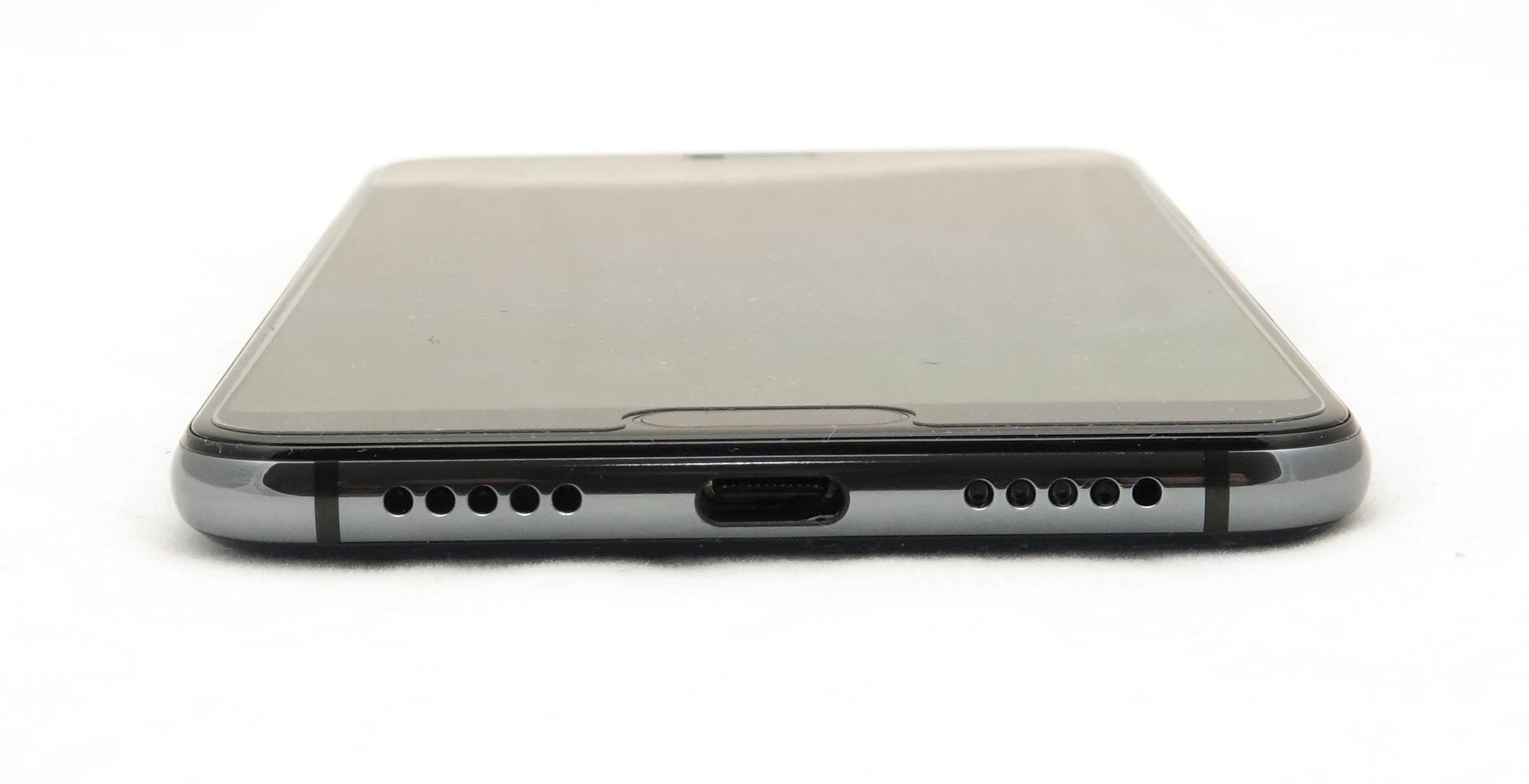 On the connection side, everything is fairly high end, with 802.11a/b/g/n/ac WiFi, Bluetooth, GPS, Near-Field Communication, and even infrared, the latter of which has disappeared from phones in the past few years.
All of those are wireless connections, and that's good because there is only one wired connection port on offer, with USB Type C used at the bottom of the phone for charging, data transfer, and wired headphones. There is no 3.5mm headset jack in the Huawei P20 Pro.
Over on the back, you'll find the camera, and that's where things get really interesting, with a three camera setup comprised of one 40 megapixel camera, one 20 megapixel monochromatic camera, and one 8 megapixel 3X telephoto camera, all working together in a system worked on by both Huawei and Leica.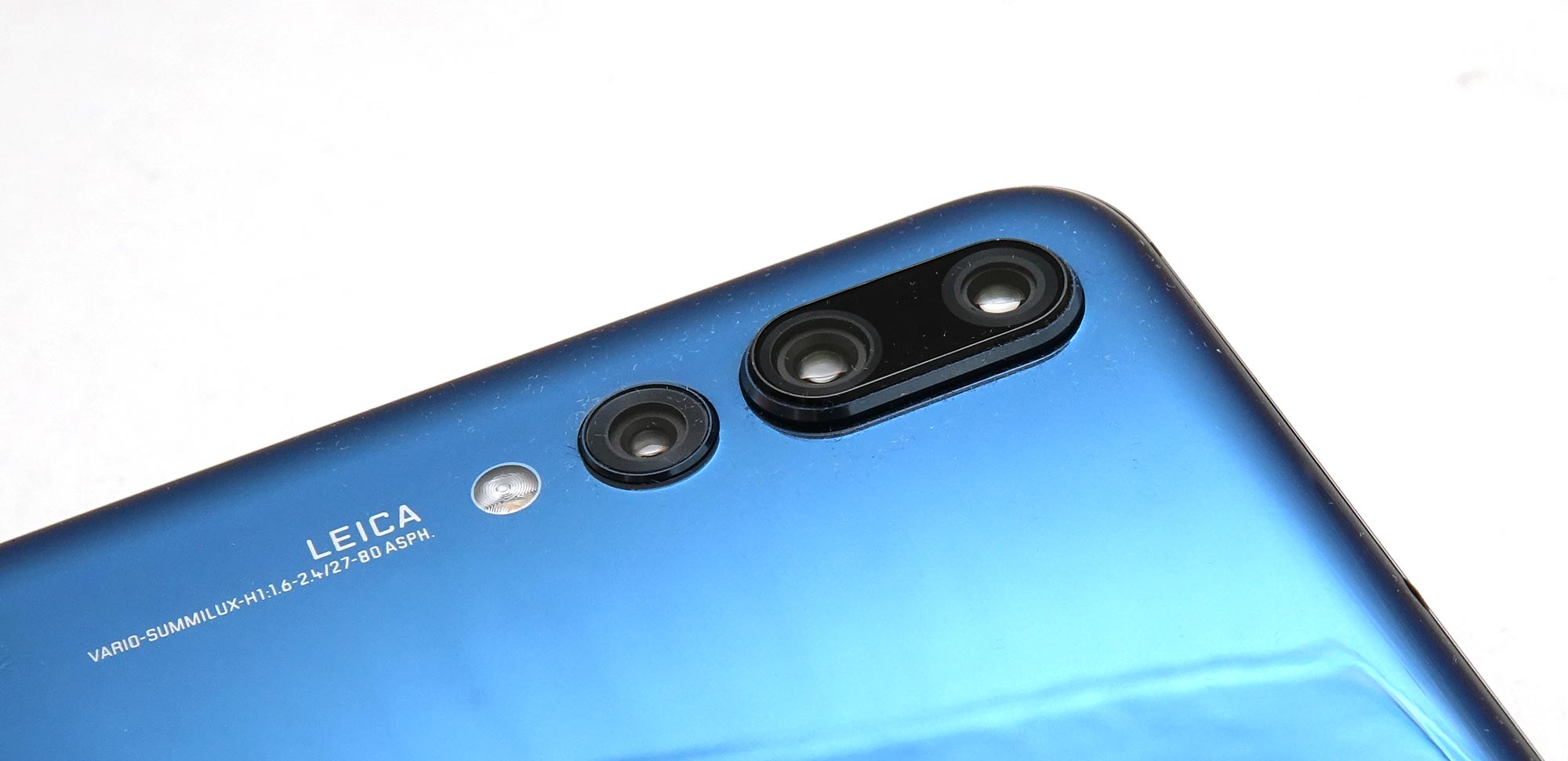 The front sports a 24 megapixel camera as well, bringing the total megapixels of this phone to a staggering 92 megapixels, though you can't use all of this at once.
All of this sits under a 6.1 inch OLED display running the elongated Full HD+ resolution of 2240×1080, offering a pixel clarity of 408 pixels per inch (ppi). That screen sits on top of a metal construction with a weight of 180 grams and a thickness of 7.8mm.
Button are few in number, though interestingly the Huawei P20 Pro isn't all screen, with a power button and volume rocker found on the right edge, and a fingerprint button found on the very front. Huawei also includes the option to encase all the main Android onscreen buttons of home, menu, and back inside the fingerprint sensor, if need be.
The battery is rated at 4000mAh battery, and the phone is rated for IP67 water resistance.

In-use
And with that, we're ready to take a look at the phone, which on the surface does look a little like something Apple had going for its iPhone X, but then again, there are only so many places for phones to evolve.
We're at that point where phones either have a notch or they don't — the notch being the bit where the camera and speaker are that makes a dent in the overall screen real estate, a small hump — and yet on this phone, you get a choice. Yes, it's in the settings, because you can choose whether you'd like that notch to appear like an iPhone, or to go flat like the way Samsung and Google have done it in their respective phones.
Whichever you choose, you'll find an OS experience that feels like a slightly revamped version of what Google envisioned, and it can feel more like an iPhone or more like an Android, as that is your choice.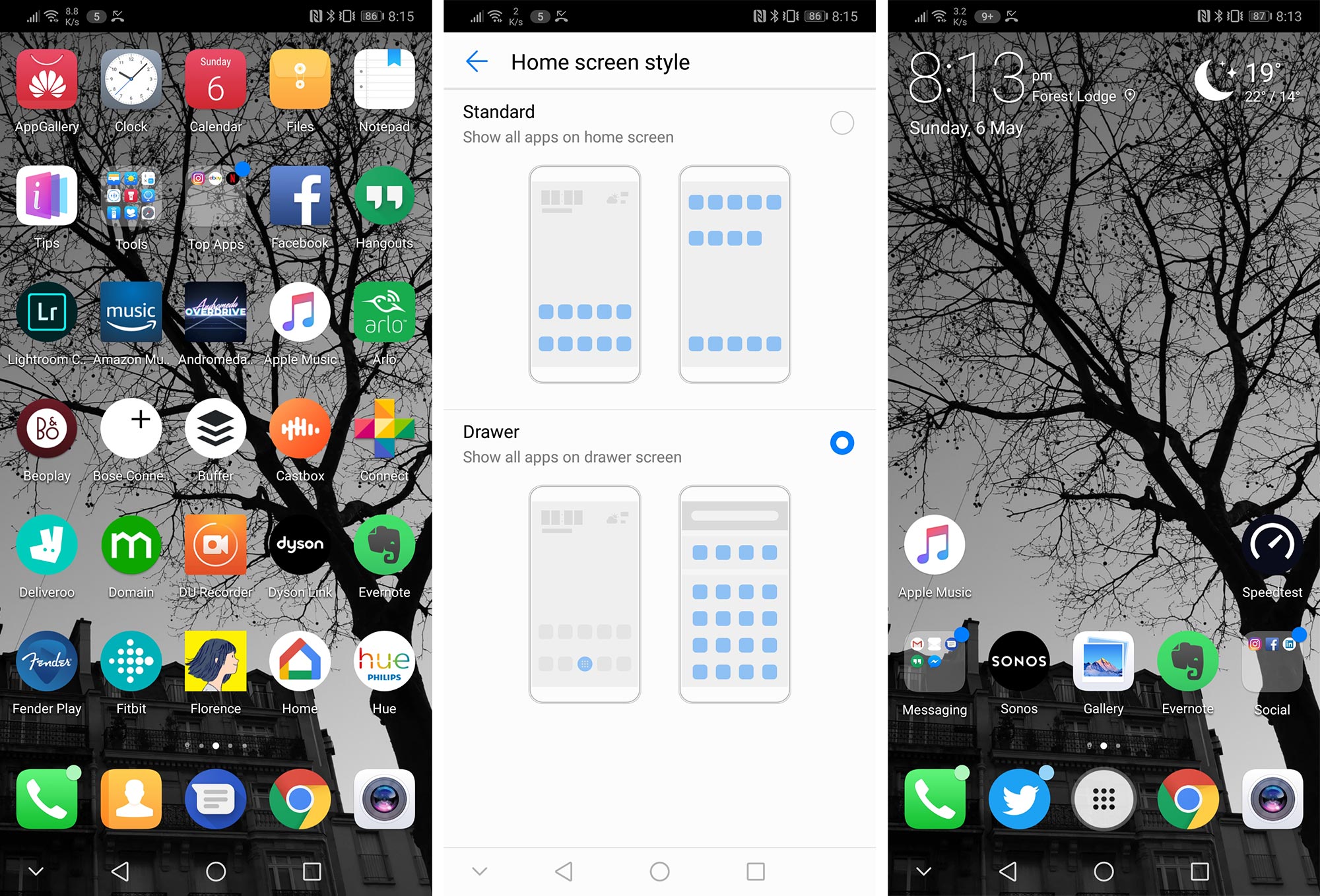 Using the phone is relatively easy, although being a full-view device, most apps will ask you if you want to go "fullscreen", and this sometimes offers bugs. We found Instagram wouldn't always provide us the top of the app, while other apps posed a couple of quibbles as well.
For the most part, it's easy to adapt to, and you shouldn't have many problems, though these are the sort of things a firmware update should fix later on. We hope Huawei is listening.
Logging into the device is handled in one of two ways, with the fingerprint button one way, and the facial unlock the other. Both of these work exceedingly well, though we found ourselves using the facial unlock more, not just because it was incredibly fast, but because the bottom fingerprint sensor placement was just confusing.
We're not sure why Huawei didn't just choose the back and extend that screen down, as it would have made not just for a more pretty front, but a more comfortable grip on the phone.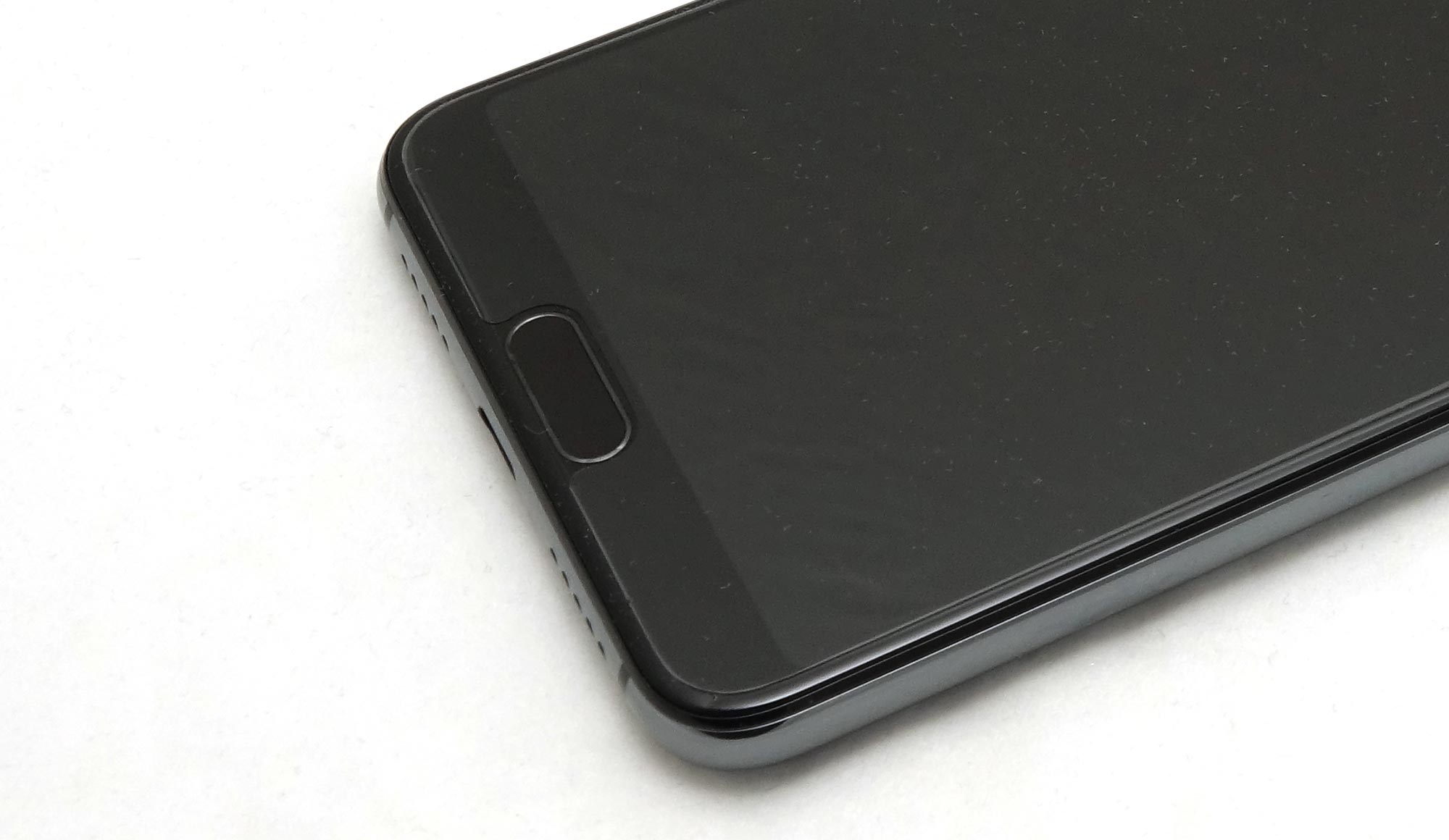 Performance
Fortunately, the fingerprint button isn't enough to deter us, and that's good, because the hardware on offer is meant to be fast and solid.
This isn't the first time we've seen Huawei's Kirin 970 processor used, and we found this in the Huawei Mate 10 Pro, so we know just how solid this processor is. In fact, paired with 6GB RAM, you'll struggle to find any lag, as the combination of parts outweighs any real chance for lag to rear its head.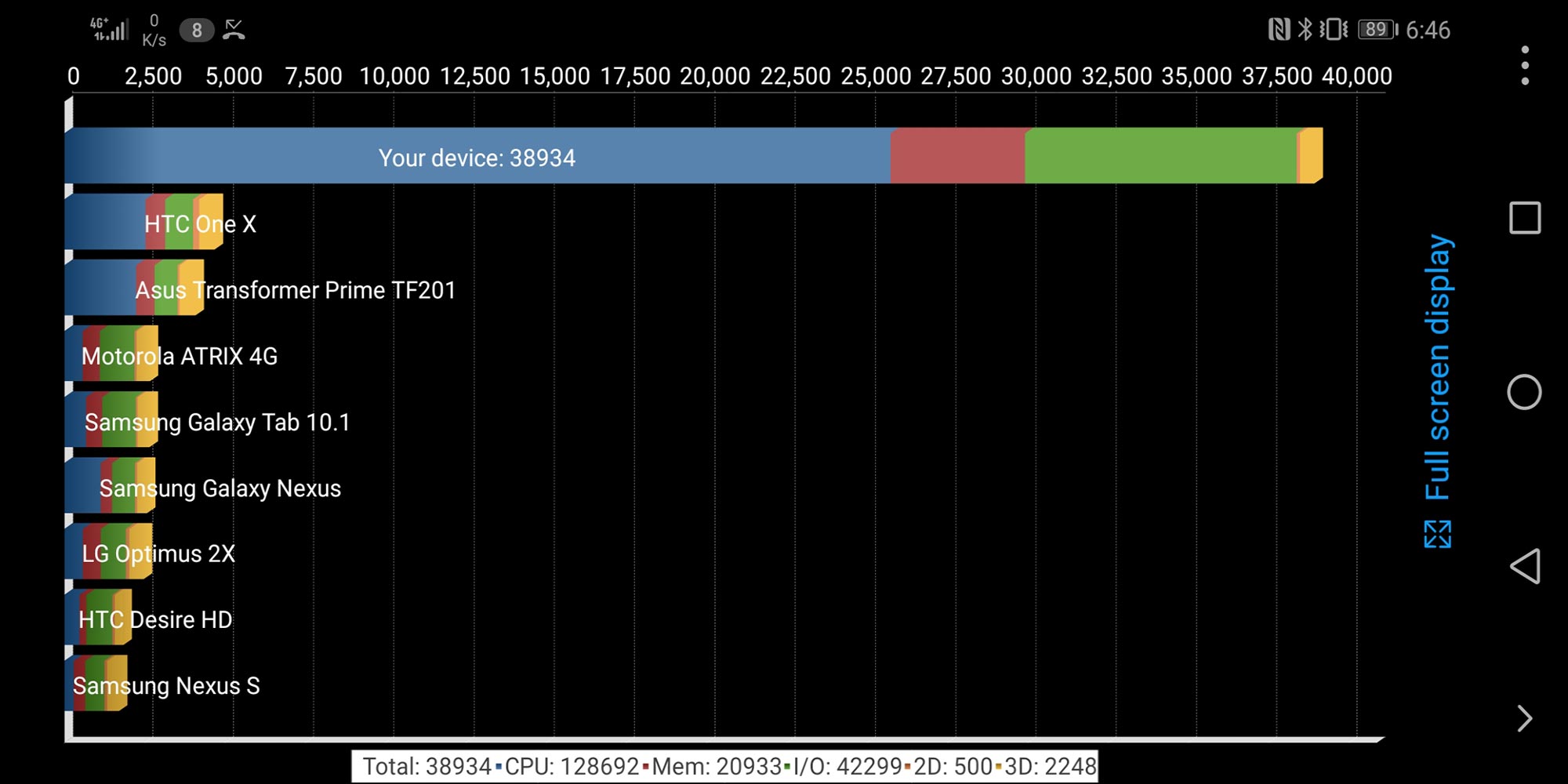 Mobile performance is equally impressive, with Huawei featuring a Category 18 LTE modem in the phone, meaning speeds as high as 1.2Gbps are possible, though you'll probably see around 250 to 400Mbps as a high in parts of Australia.
As a point, we tested it in Sydney on Telstra's 4GX network, and while the network is rated for speeds of around 1Gbps, we barely touched it. Probably a good thing, mind you, given how quickly it would have chewed our download allowance.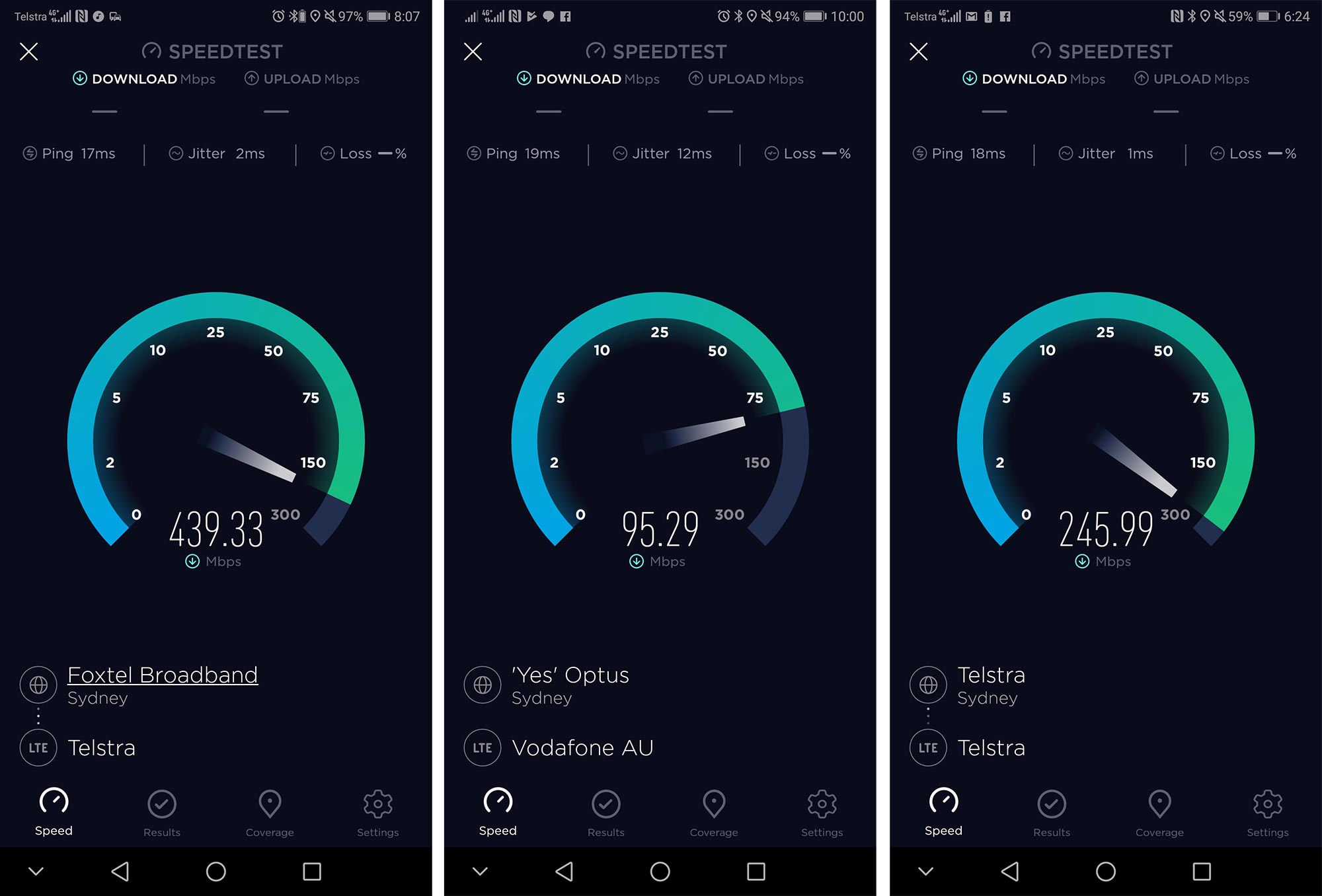 Back cameras
While the performance is strong, albeit with bugs, the camera is where things get really interesting on the Huawei P20 Pro. Huawei has been dabbling with dual-camera concepts for long enough, and we've been reviewing them since they first came out, but in the P20 Pro, we're seeing a slightly different take on the multi-camera concept.
For the first time in a smartphone, there are three cameras on the back, and they all work together.
On the Huawei P20 Pro, you'll find a 40 megapixel colour sensor, a 20 megapixel monochromatic sensor, and an 8 megapixel 3X zoom sensor, getting you closer to the action than the 2X cameras on either the Samsung Galaxy S9 Plus or the Apple iPhone X.
Just think about that for a second: on the back of the Huawei P20 Pro, you'll find 68 megapixels of camera technology.
How often do you find that amount in any device, let alone a phone you can put in your pocket?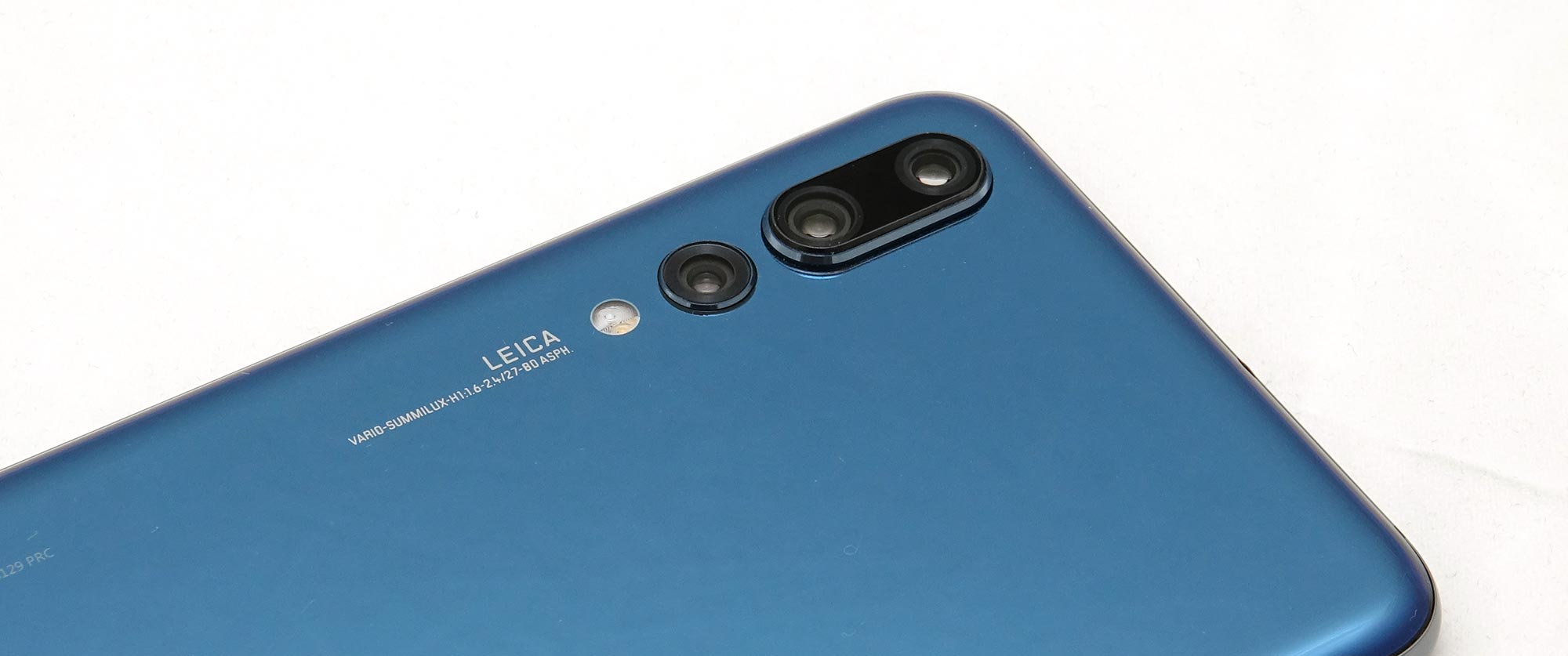 What's interesting about this combination of parts, though, is how Huawei has made use of them.
It's not just an assembly of components that allow you to capture images at 40 megapixel in colour, at 20 megapixels in black and white, and at 8 megapixels up close. Rather, the whole package works together.
Coming together in much the same way as a team of players, the Huawei P20 Pro camera system is just that — a system — and it's one that has been designed to mostly capture images in 10 megapixel, borrowing a page from the old Nokia Lumia 1020 PureView sensor, downsampling the 40 megapixels to a solid 10, but also cropping when zoom is applied, merging that with the 3X optical when it's needed.
So when you start zooming, the sensor starts cropping, getting you closer without needing to factor in an actual zoom lens, and working with the built-in close-up camera when it has to.
It's a combination of parts that works exceedingly well, and provides a good 3X of optical zoom and a relatively solid 5X zoom that merges the digital and optical for a hybrid zoom. If you don't care about pixelation, you'll find it can do 10X in digital zoom, too, though that largely seems irrelevant.
Ultimately, the camera system on the Huawei P20 Pro thrives, and it's not just because of the zoom, but how well the whole thing has been engineered.
Simply put, the image quality out of the P20 Pro camera is excellent, and better than pretty much every phone we've seen prior. The sensor has been exceedingly well developed, and in a first for a smartphone, can hit the crazy high low-light sensitivity rating of ISO 102400.
In its current firmware, you can't control it to make it shoot at this setting with only automatic able to force it to fire, but in an upcoming firmware release, Huawei promises that will be unlocked, providing more potential for folks who like using the professional camera modes, of which Huawei offers one.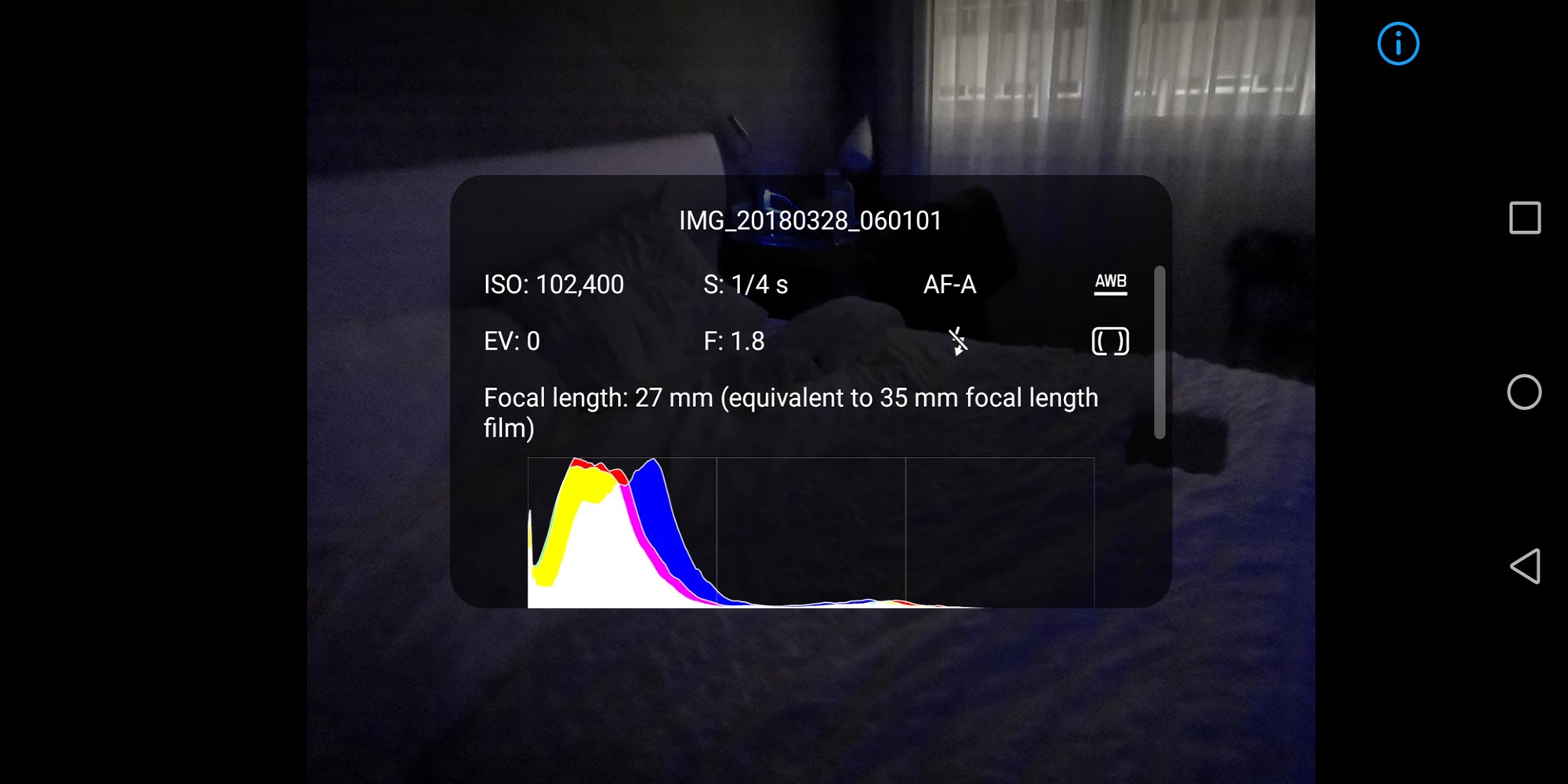 Even without direct control of that super impressive low-light setting, you can still take amazing night images through Huawei's "night" mode, which does its trick through stacking.
Not unlike when you capture a high-dynamic range (HDR) image, this mode captures several images and blends them together for a photo that works in low light. In its automatic mode, the night mode is a treat, producing images that really do a good job of what's out there, and without needing a tripod.
In fact, the quality from night mode is so good, people will think you've used a tripod, a comment this reviewer received regularly, all to the incredulous looks of people he'd show the images to.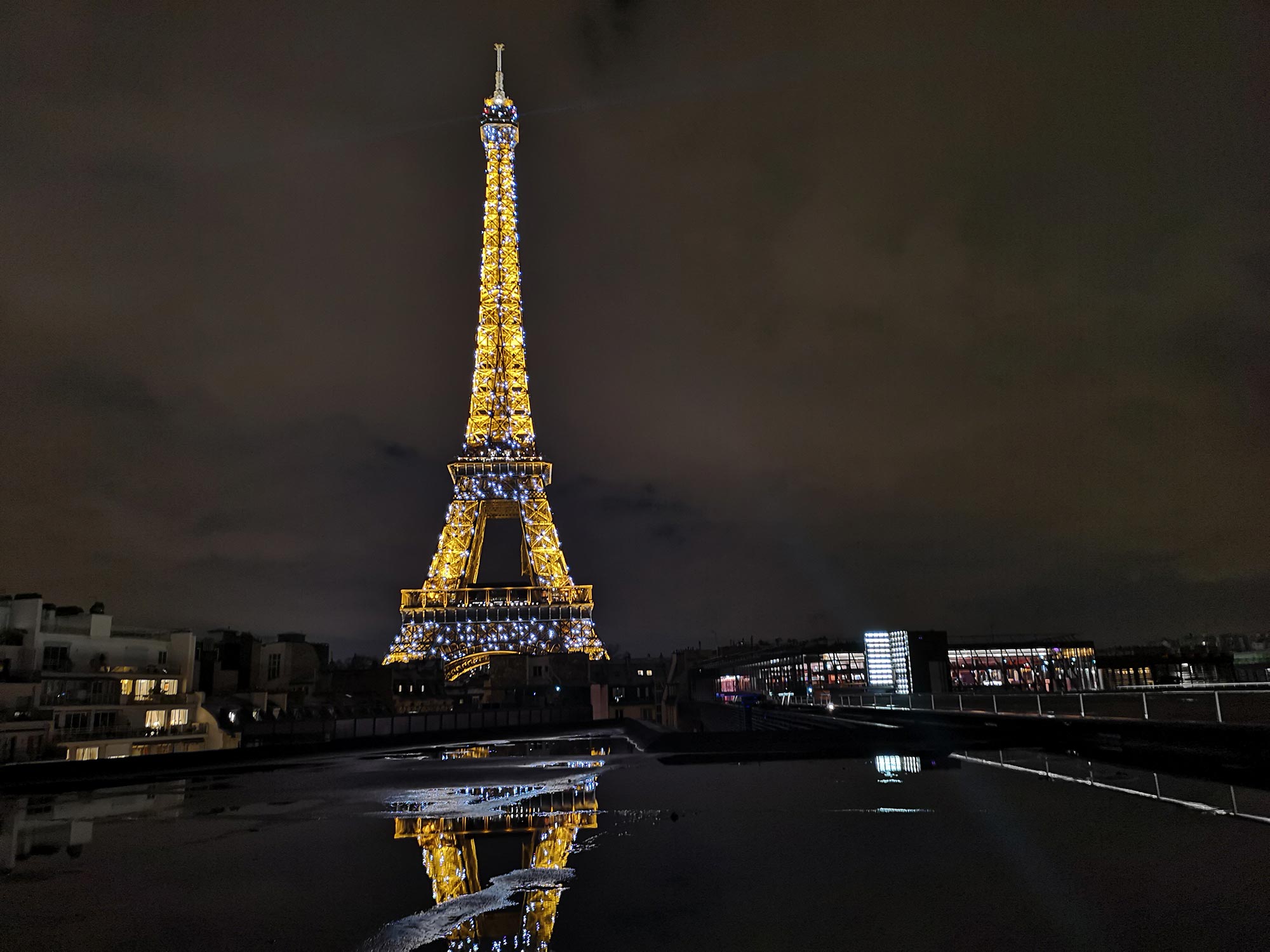 For the pros out there, the night mode also lets you tweak the time between photos that are being stacked, meaning you have more control over night mode and can get better images overall if you know what you're doing (or don't and want to dabble).
And that's the interesting thing about the Huawei P20 Pro, because while the Mate 9 and Mate 10 got close to making themselves into a photographer's phone, the P20 Pro fully achieves it, providing a camera combination that will delight amateurs and keep the pros ticking along with something that truly stands out.
Not everyone can achieve professional photos, though, and so Huawei also provides an artificial intelligence camera mode to work with the excellent triple camera on the P20 Pro, and that's where things get a little weird.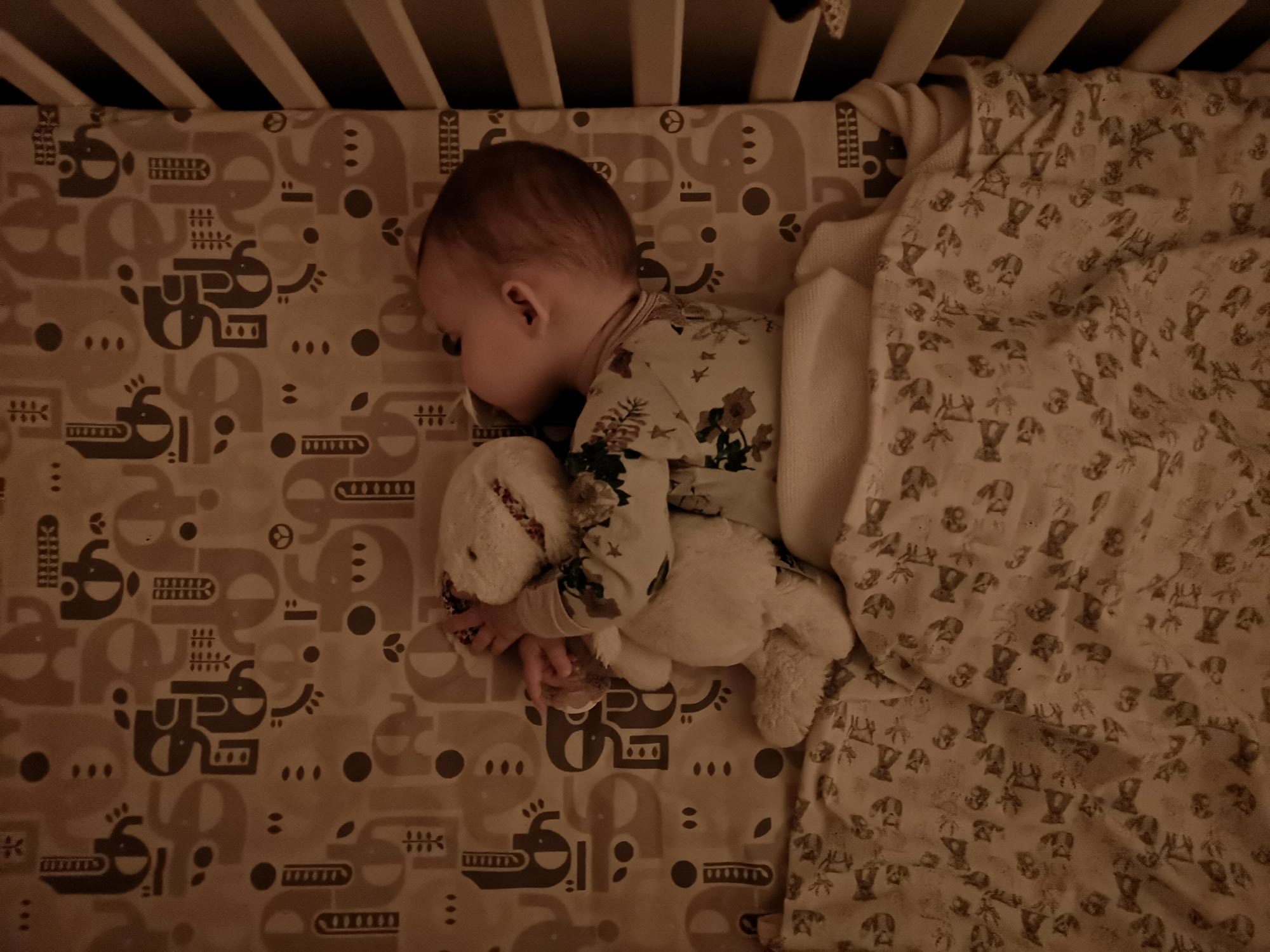 The AI camera
In fairness to Huawei, artificial intelligence is something it's been trying to nail for almost a year now. The Huawei Mate 10 series first brought it to life, and Huawei tried turning it into a camera that could identify where you were capturing a dog, a flower, or a cat, though results often weren't that reliable.
Things are a little better in the Huawei P20 Pro, and given that it's developed on the same hardware, Huawei told Pickr that these upgrades would make their way out to the Huawei Mate 10 and Mate 10 Pro, too, which is great news for owners of those phones.
But the Huawei P20 Pro does other neat tricks, such as identifying scenes and trying to apply different colour and filtration modes to them.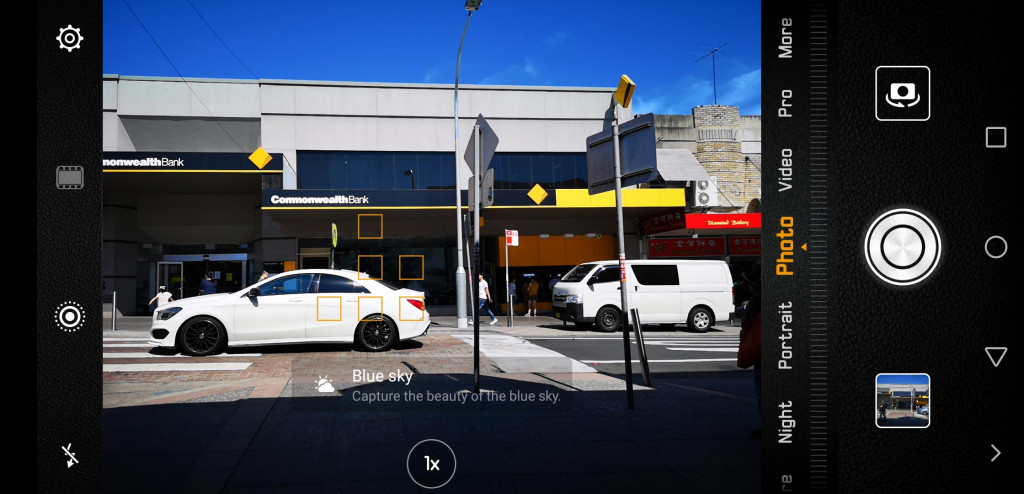 For instance, if you're capturing a scene with a big blue sky, it will identify that and up the colours and vibrancy, while a portrait can be picked up with an adaptive portrait mode simulating the bokeh from behind, blurring the background and making one of those portraits Apple's iPhone 7 Plus first realised. And if you decide to capture food, the white goes up slightly and the colour saturation is pushed, all to make your food look that much better.
From Huawei's point of view, the approach is to turn any owner of a smartphone into a better photographer, but it comes with catches. You can't for instance model it on a photographer you might like, and it won't do much on the dedicated black and white mode, so your chances of being the next Henri-Cartier Bresson or Ansel Adams are unlikely without a little more work.
The AI mode also has a lot of misfires, and constantly tries to correct itself. We've found that it tends to work best with the portrait mode, but it also didn't switch on the background blurred bokeh all the time, even when in that mode.
Like most consumer users of artificial intelligence, Huawei's still has work to do, and fortunately you can turn it off. It's not hidden under layers of layers in the settings, which is great, and makes it easy to switch on and off depending on how lucky you feel.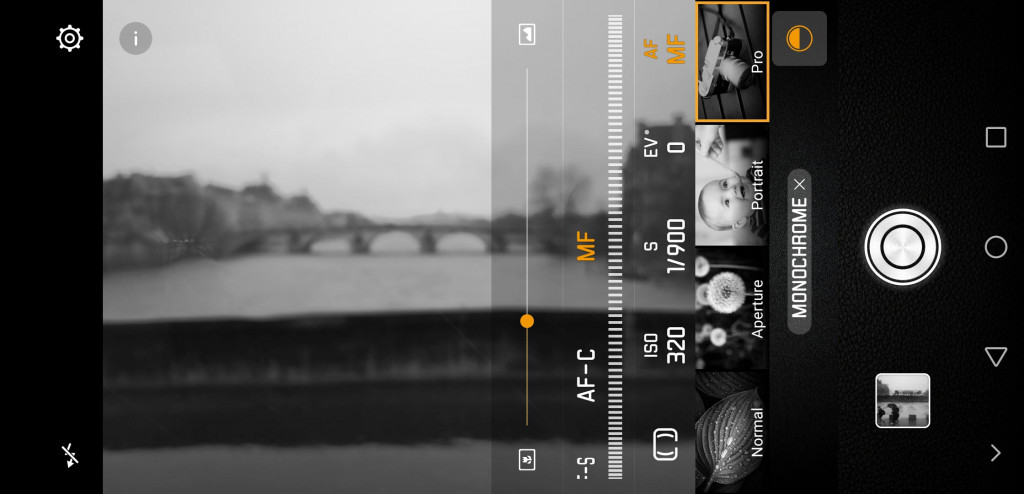 Front camera
Not to be left out, the front camera is also fairly impressive, and adds another 24 megapixels to the front of the phone.
Together with the 68 megapixels on the back, the addition of the front camera sees the Huawei P20 Pro hit a staggering 92 megapixels, though you don't get to use all of them at once.
You probably wouldn't want to, though; who wants a 92 megapixel photo of anything, let alone to upload that to a social network?
At the front, 24 megapixels is more than plenty, and it's not just a supersized sensor, but one that plays nicely. Granted, you won't see the amazeballs low light of the back, but it still produces some very good images, and some decent video, to boot.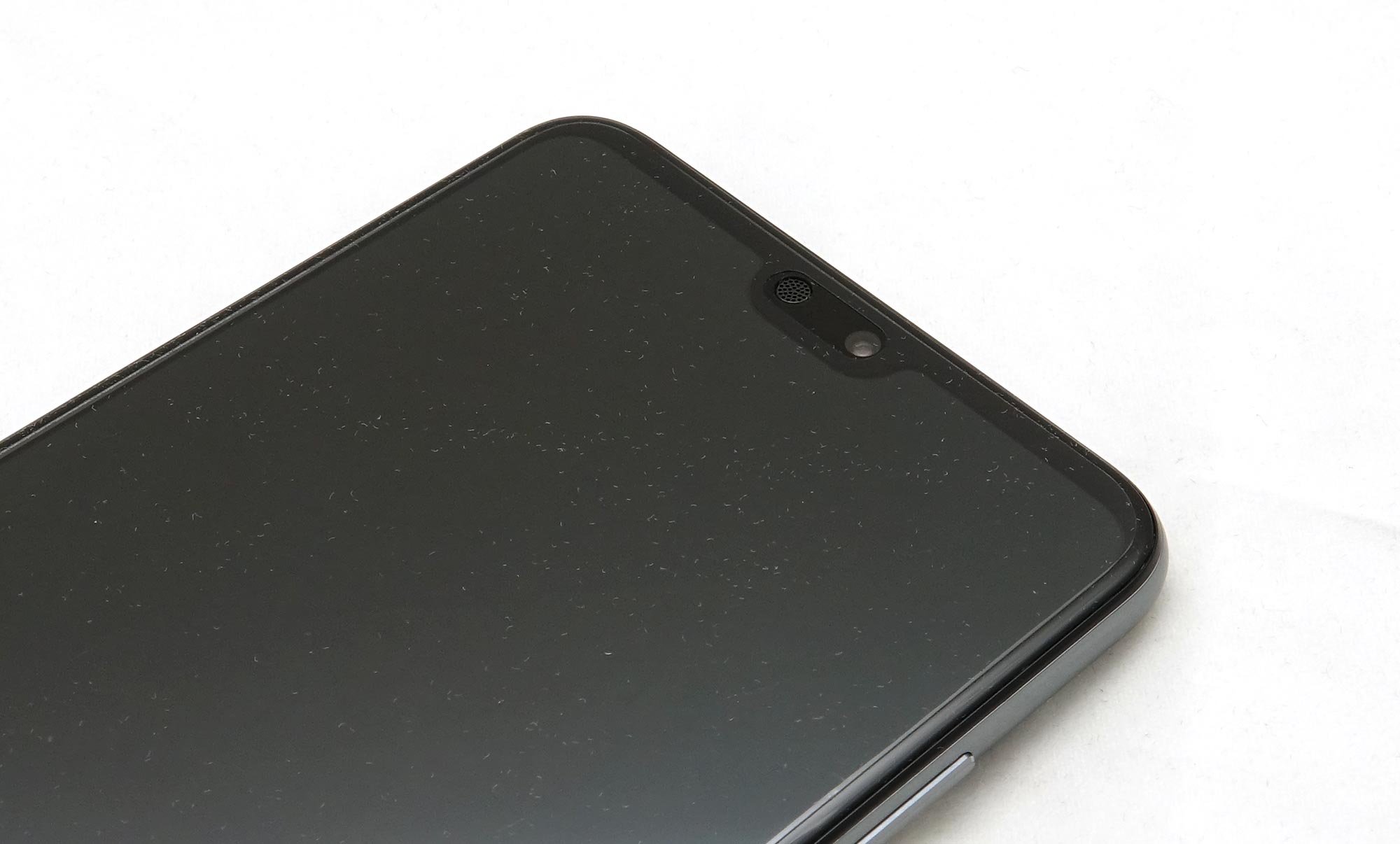 Battery
Over on the battery side of things, Huawei's inclusion of a 4000mAh battery is enough to keep you going for a full day, with the ability to squeeze out a little more if you like.
There's a catch to all of this: the camera. Make heavy use of that amazing triple threat camera and the battery life drops even harder, so while our battery test delivered a day of life and then some, we're leaving our results at a day.

We'd hazard a guess and say any owner of the Huawei P20 Pro is going to be using that camera a fair bit, and if that's the case, you'll definitely see a maximum of a day of life, which isn't bad, especially given as that's the norm for phones of this size lately.
Granted, it's not as impressive as Huawei's Mate 10 Pro which wins the battery life tests at the moment, delivering a staggering two days of life, but we're fine with a day, even though we'd like to have seen wireless charging included, which isn't here.
What needs work?
When you put the Huawei P20 Pro together, complete with its price, you see that Huawei has nailed a fairly impressive package.
But it's not perfect. You saw that coming, right? Huawei has built a fairly impressive big handset that feels little in the hands, and even manages to edge in with a slimmer thickness than Samsung's Galaxy S9 Plus, but it's not without flaws.
We can live without the 3.5mm headset jack, but the absence of a microSD slot is something we wish Huawei would have included. The 128GB storage is nice to have, and it's an amount we can forgive an absent microSD slot with, but a microSD slot still would have been nice. In fact, models provided at the launch of the Huawei P20 Pro included support for two nanoSIMs, something Australian models may or may not get. However, we'd happily trade that extra SIM for a microSD slot any day, and we wish Huawei had.
Having a 128GB phone is nice. Having a 128GB phone that supports expandable memory and therefore makes it easy to boost the storage considerably quickly, that's even better. Sadly, you only get the former in the Huawei P20 Pro.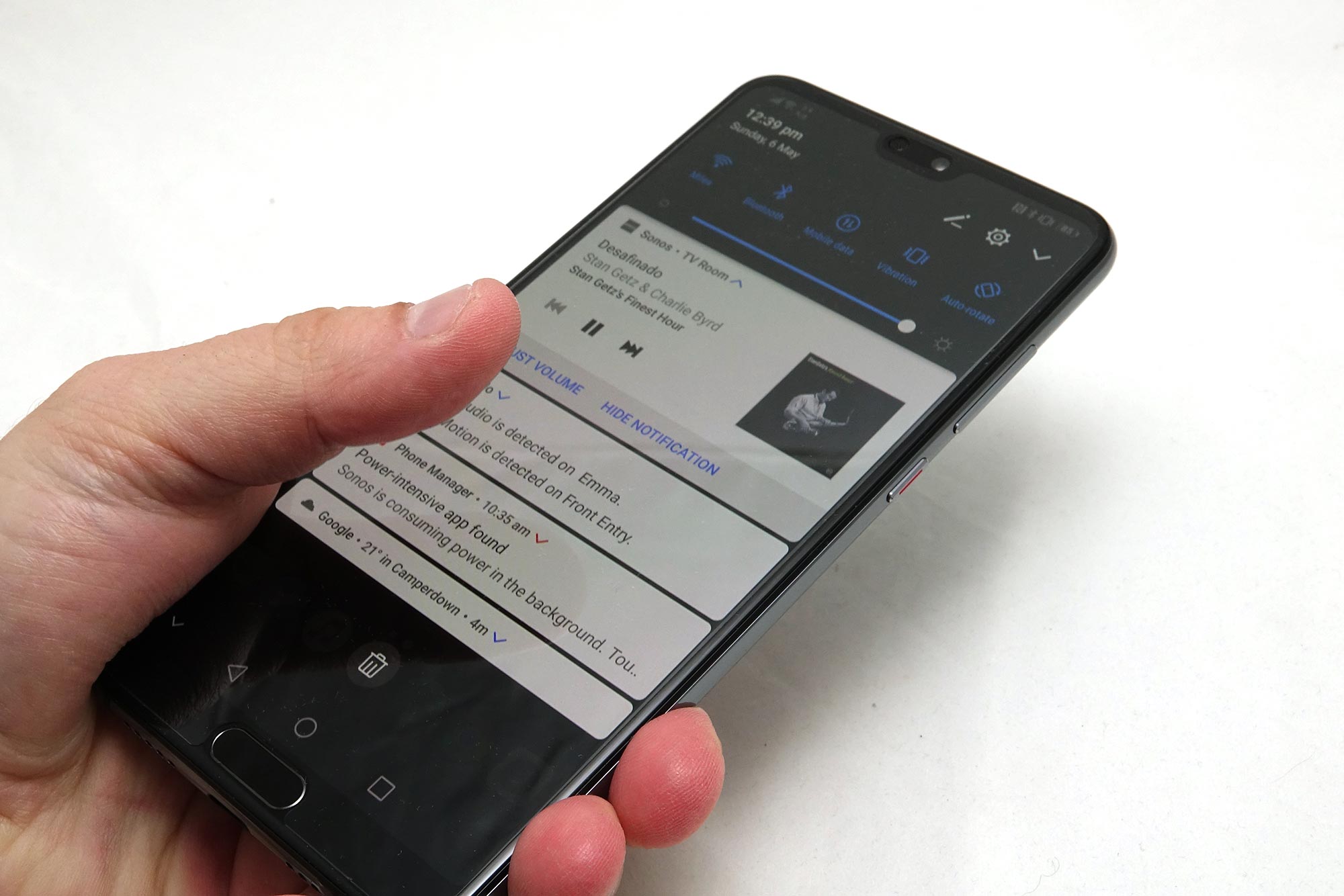 You also miss out on wireless charging, something we wish Huawei had thought long and hard about, and offered it in this model, not just the super-duper-expensive Porsche edition.
Our other complaints about the P20 Pro are minor, and are things that will likely be patched in a subsequent firmware release, but for our review weren't. They're bugs, and they're the sort of bugs that can affect usage, such as when the notch is switched off and Instagram has trouble rendering the top of the screen, or the homescreen making your touches appear as a blue streak temporarily.
Fortunately, these are the sort of bugs that will be fixed with patches, it's just a question of when.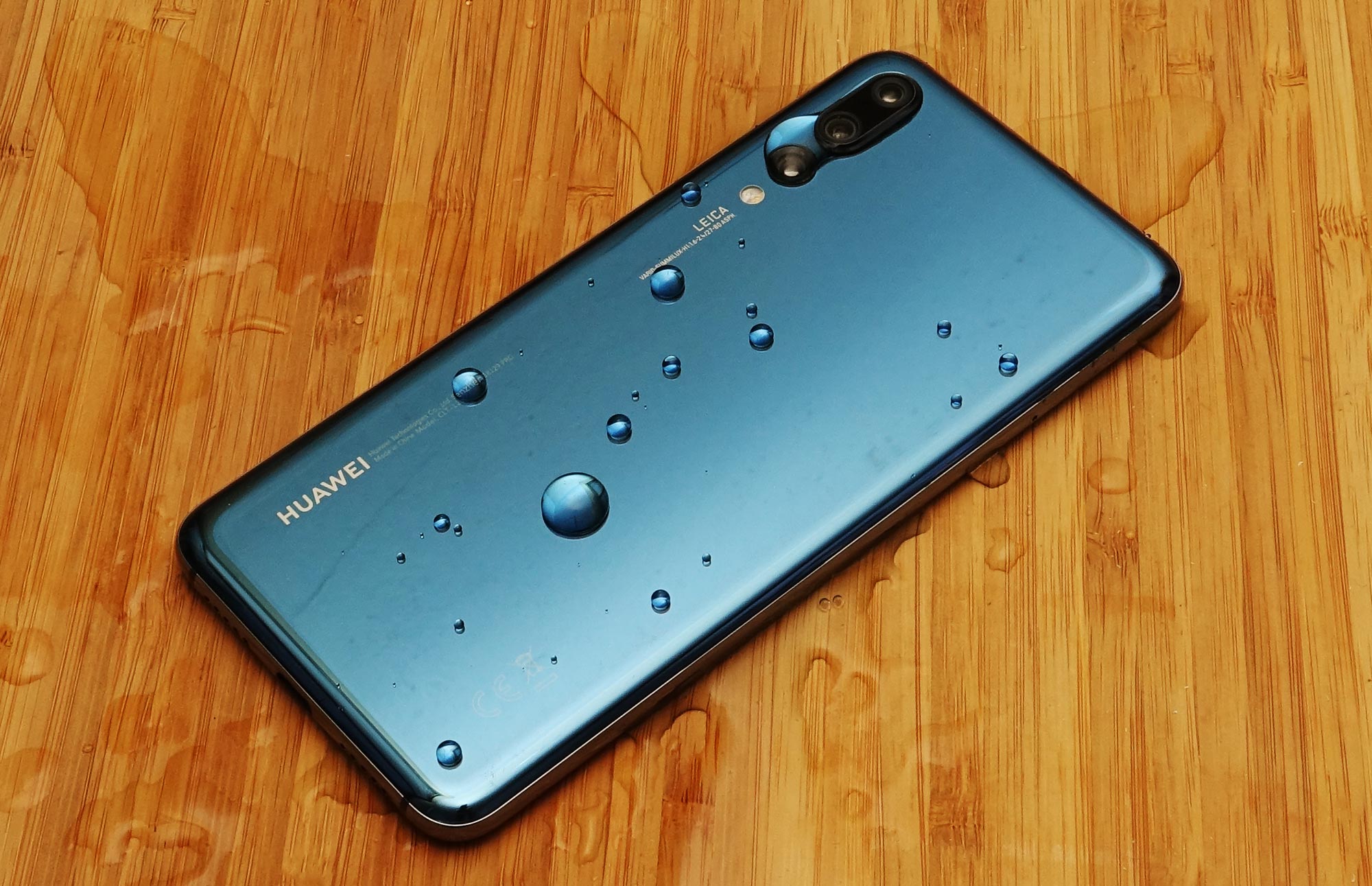 Final thoughts (TLDR)
Bugs aside, the Huawei P20 Pro achieves some pretty impressive feats, not least of which marries some of the best smartphone photography you're ever likely to see with a phone that really hits the marks.
Photographers may well rely on the excellence of the iPhone X and Pixel 2 XL cameras, but there's a new model to tussle with, and Huawei and Leica have both worked on it to make it what it is.
Without doubt, this is the new photographer's phone, the phone made for the person that doesn't necessarily want to carry around a second body at all times, and wants something that goes the distance. And without doubt, the Huawei P20 Pro goes the distance, capturing close and wide, and with excellence and detail.
We wish Huawei had included wireless charging, as it's one of the major omissions from this otherwise great phone, but if that doesn't bother you and you can live with 128GB as a maximum amount of storage, you'll find something to fall in love with on the Huawei P20 Pro. Chances are, it'll be that camera, and we don't blame you. Highly recommended.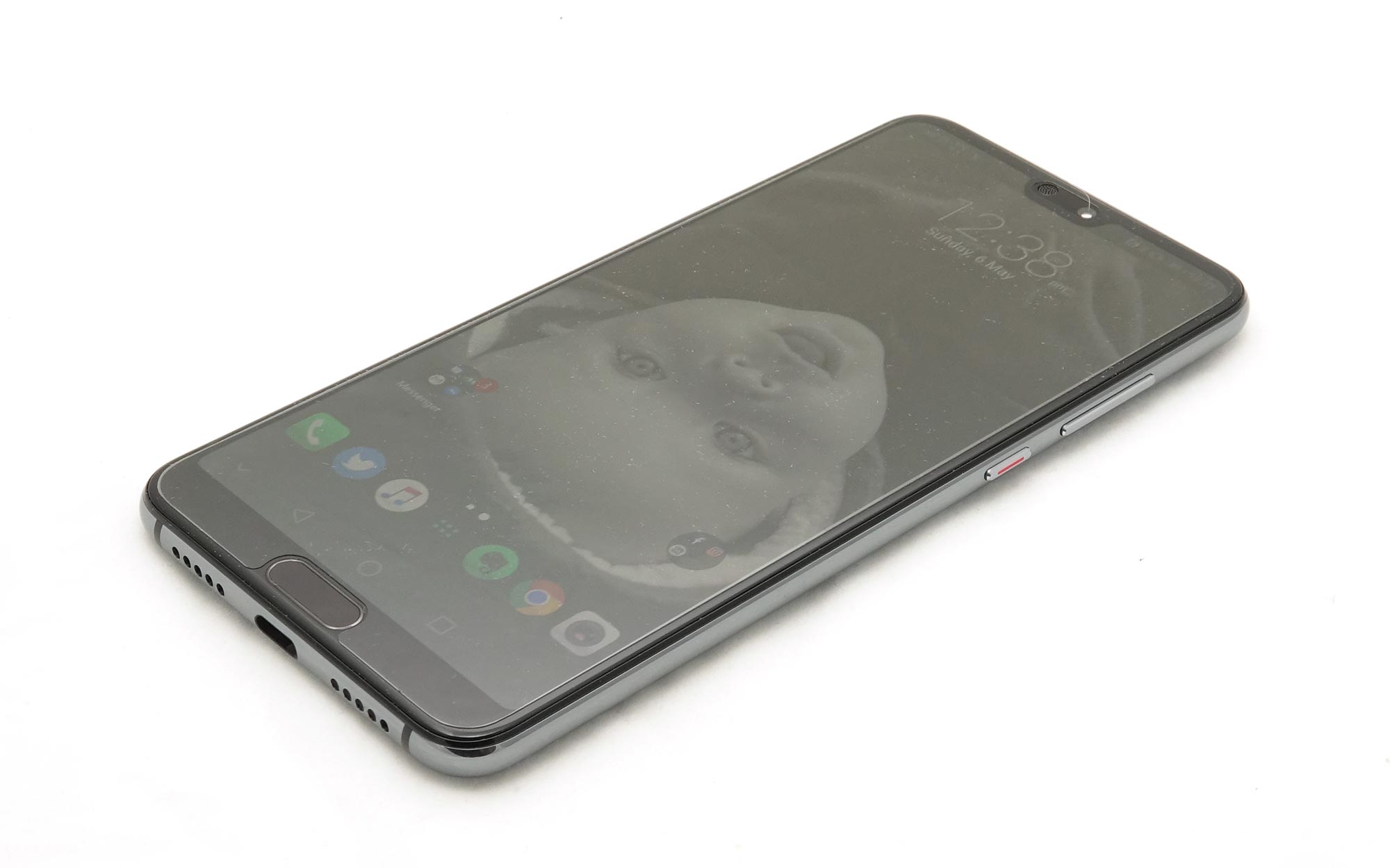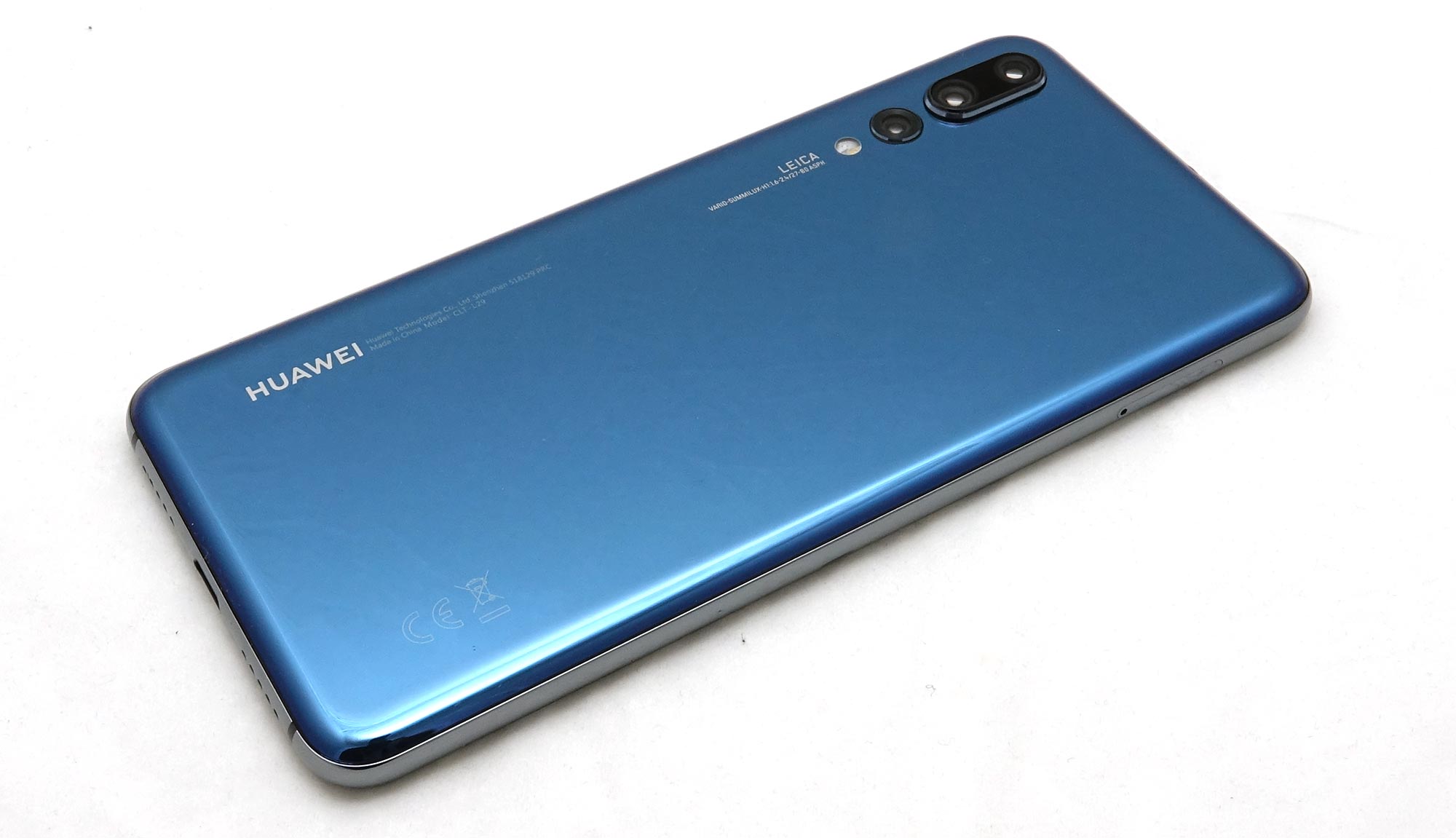 The good
Great design
Lovely OLED screen
Three cameras are seriously impressive
Night mode on the camera is one of the best in the biz
Water resistance
The not-so-good
No microSD slot
No 3.5mm headset jack
No wireless charging