Quick review
The good
Metal body
Stock version of Android the way the Google likes it
Two cameras on the back, and one on the front
Support for 3D sound
Fingerprint sensor
The not-so-good
Middling camera performance that is often too slow to fire a shot
Water resistance is merely splash resistant
No wireless charging
Comes across as a fairly ordinary flagship
The return of Nokia has been refreshingly fast, as the company once the main driver of the phone world lost its way in a smartphone society and was bought by Microsoft, only to be cut off and sold shortly after.
Now, Nokia is back, and it's here with some modern designed, an operating system people like, and a desire to return to the fore much like its other mobile partner, Motorola.
They were the originals, and with both in the market once again, things seem right, as if a couple of old trusted friends returned, even if they had small beginnings.
Like Motorola, Nokia has started its return by releasing mid-range models, but now it has something bigger, more exciting, and definitely flagship.
This is the Nokia 8, and it's more than just another smartphone. In fact, the Nokia 8 is Nokia's take on Google's Pixel.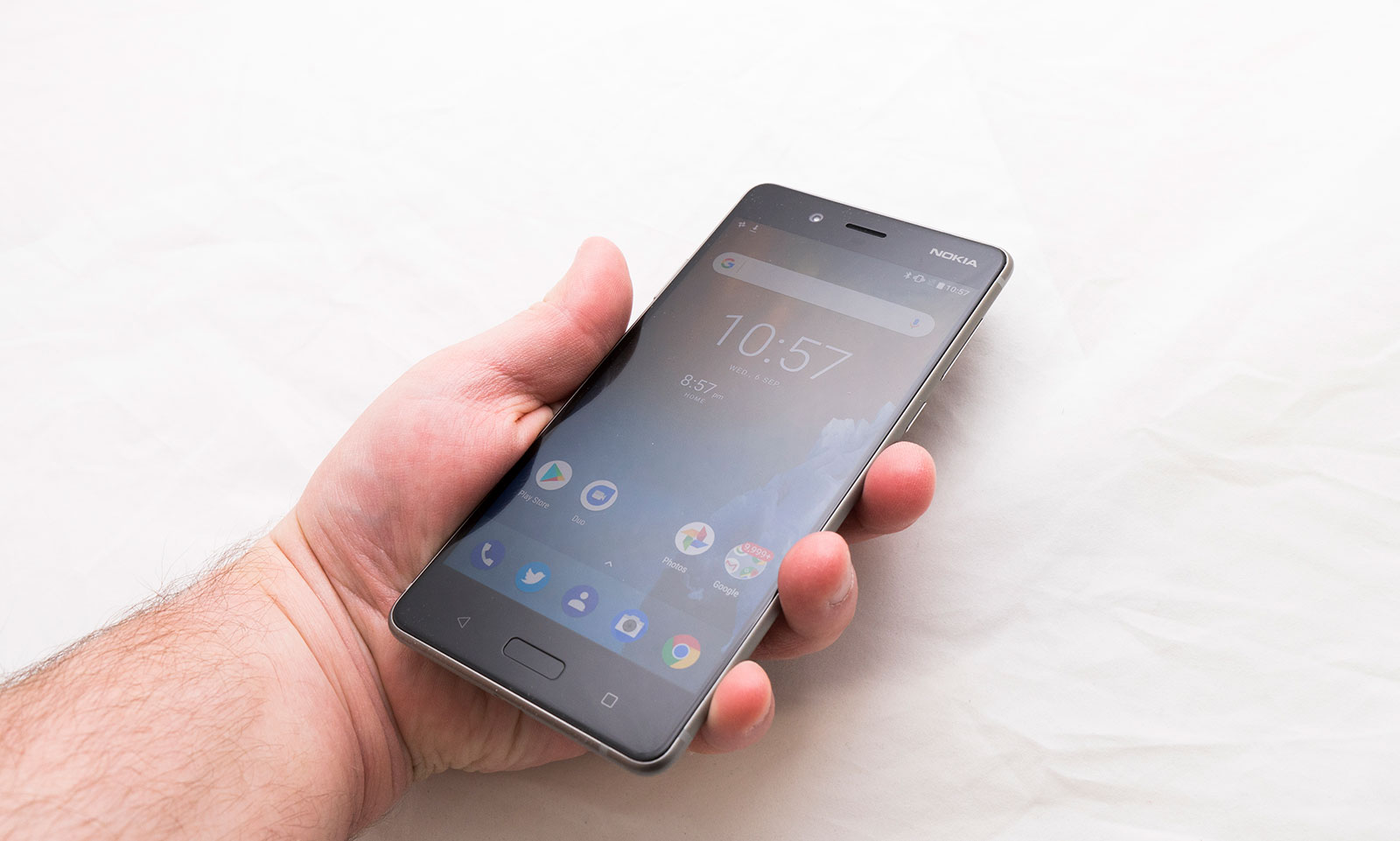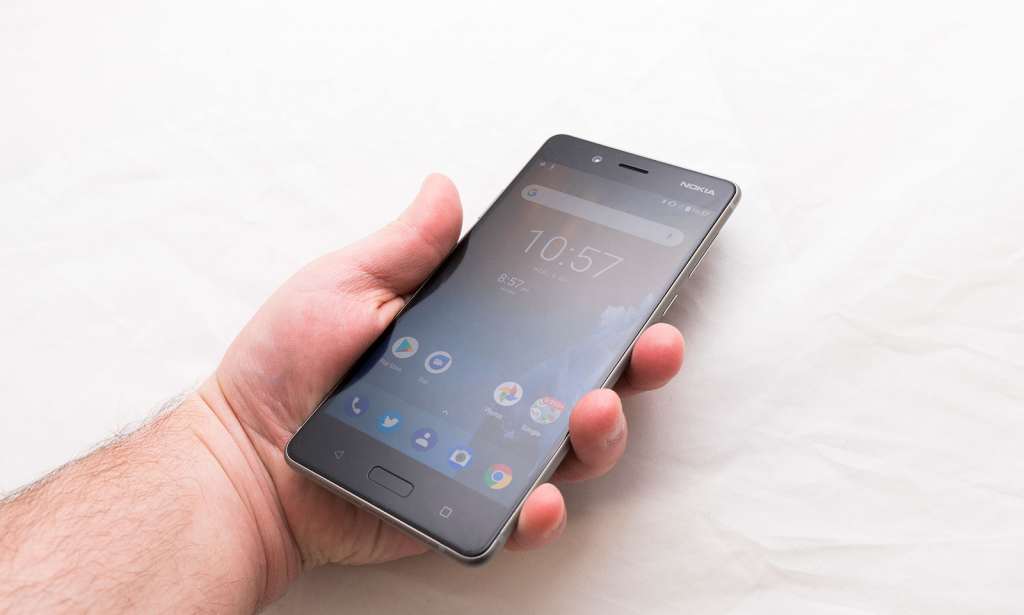 Design
Its first flagship since its rebirth and resurrection, the Nokia 8 doesn't follow your typical Nokia design.
There's no colour other than silver, no plastic, and by and large, it's very un-Nokia, or un-the-Nokia-we've-known.
Instead, the Nokia 8 is a smartphone made from a single piece of aluminium, built with a design that lets you cup the phone easily and feel that it is also quite sturdy.


A glass front provides a nice covering for the 5.3 inch display, all of it coming together with the sort of rigidity and strength you expect out of a flagship handset.
Really, the casing is the critical part, because the solid metal body means the phone is nicely built and sturdy, but that it won't support wireless charging, which is good since that's not included.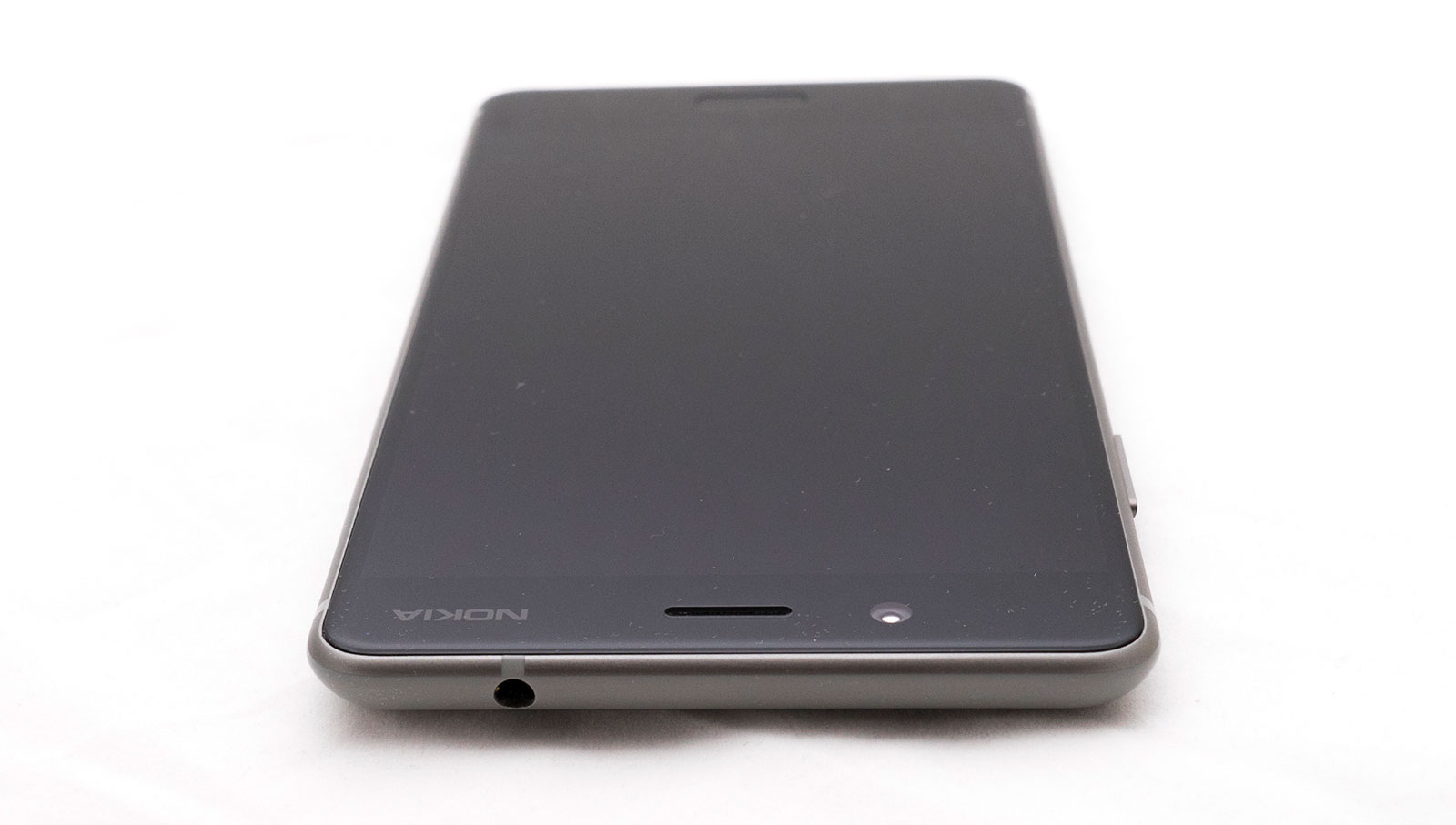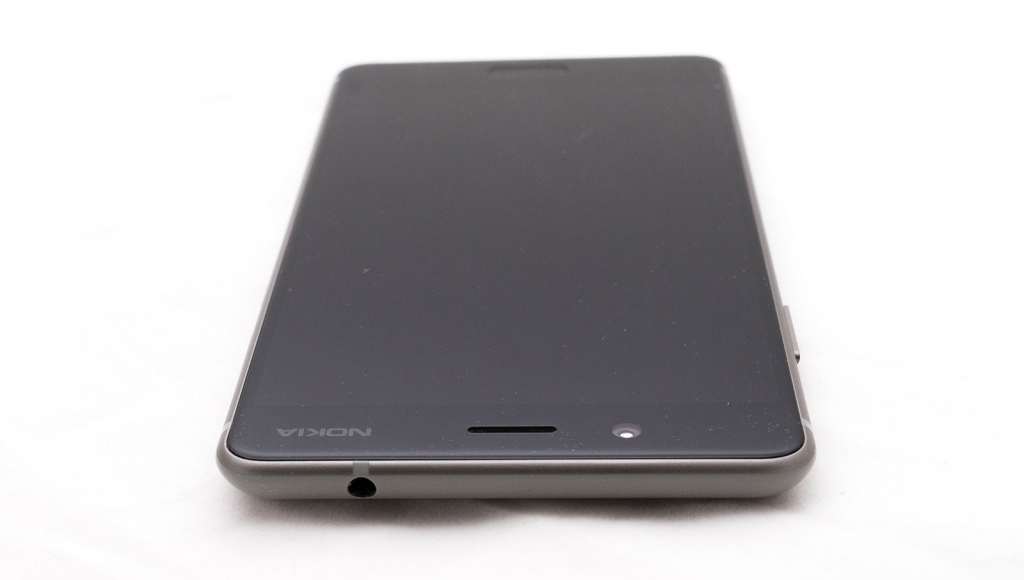 Features
Inside of that casing, Nokia has provided some fairly high-end specs, especially in regards to what you can find out in the marketplace.
As such, there's a Qualcomm eight-core Snapdragon 835 processor paired with a more than respectable 4GB RAM and 64GB storage, the latter of which is upgradeable with a microSD card slot.
Google's Android 7.1 "Nougat" is included on the Nokia 8 out of the box, and more or less left the same, making it stock edition of Android.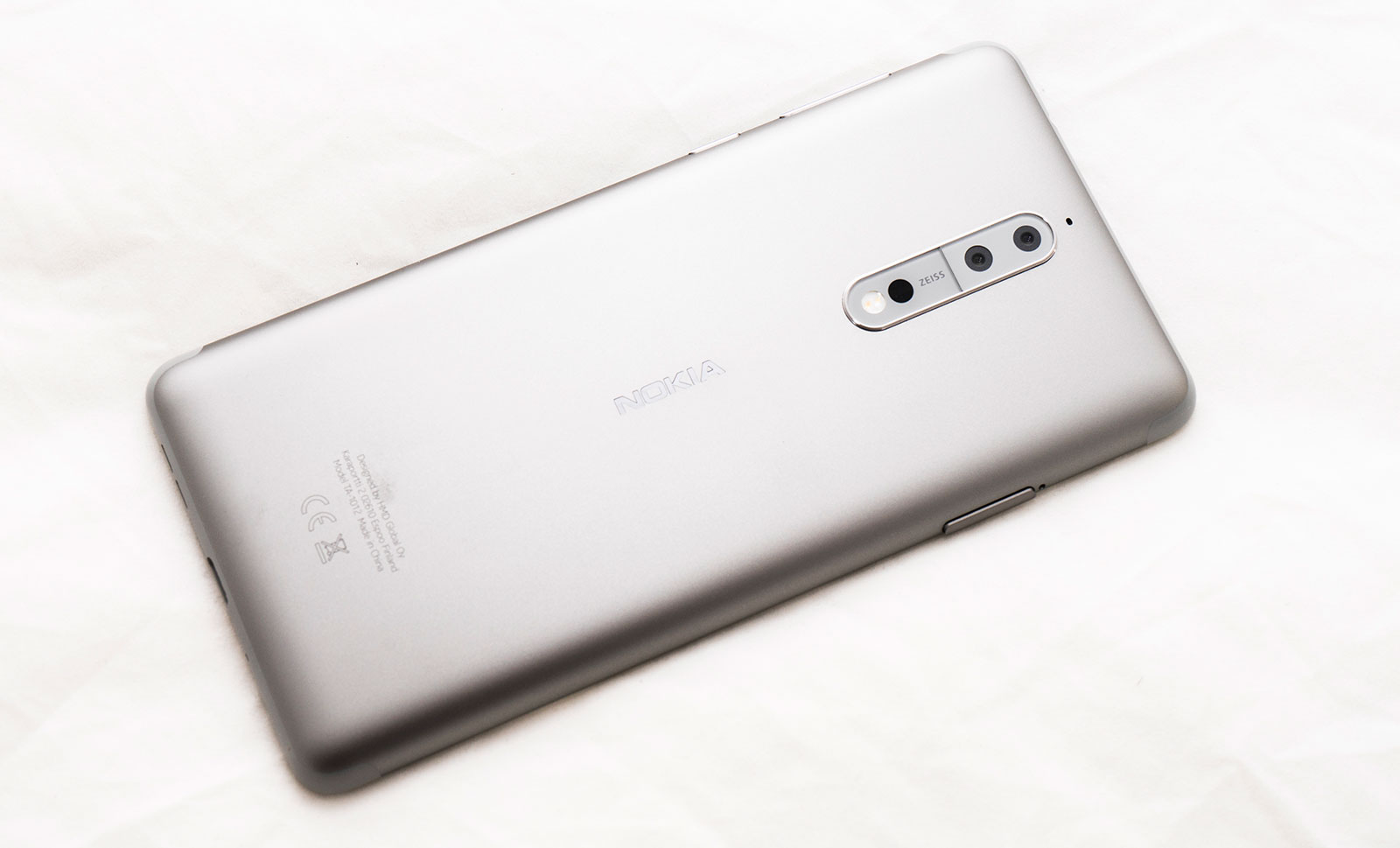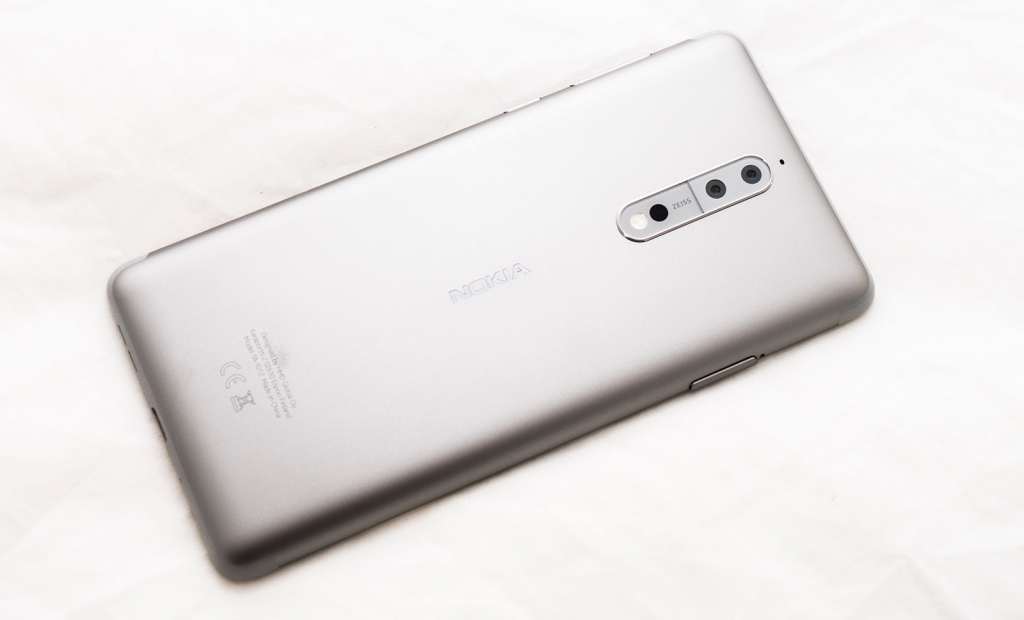 Over in the camera department, Nokia has gone down the whole dual-camera route for the back of the device, providing two 13 megapixel cameras with Zeiss optics, one of which relies on a monochromatic sensor and the other using a colour sensor, similar to the technology Huawei uses in its P9, Mate 9, and P10 smartphones.
This camera can also capture in 4K Ultra HD, making it suitably comparatively flagship. A front facing camera is also included, set to 13 megapixels.
Connections are more or less par for the course, especially in 2017, with 802.11a/b/g/n/ac WiFi, Category 9 LTE 4G mobile connections offering speeds as high as 450Mbps down and 50Mbps up, Bluetooth 5.0, GPS, and Near-Field Communication (GPS), not to mention the two wired ports of Type C USB and a 3.5mm headset jack.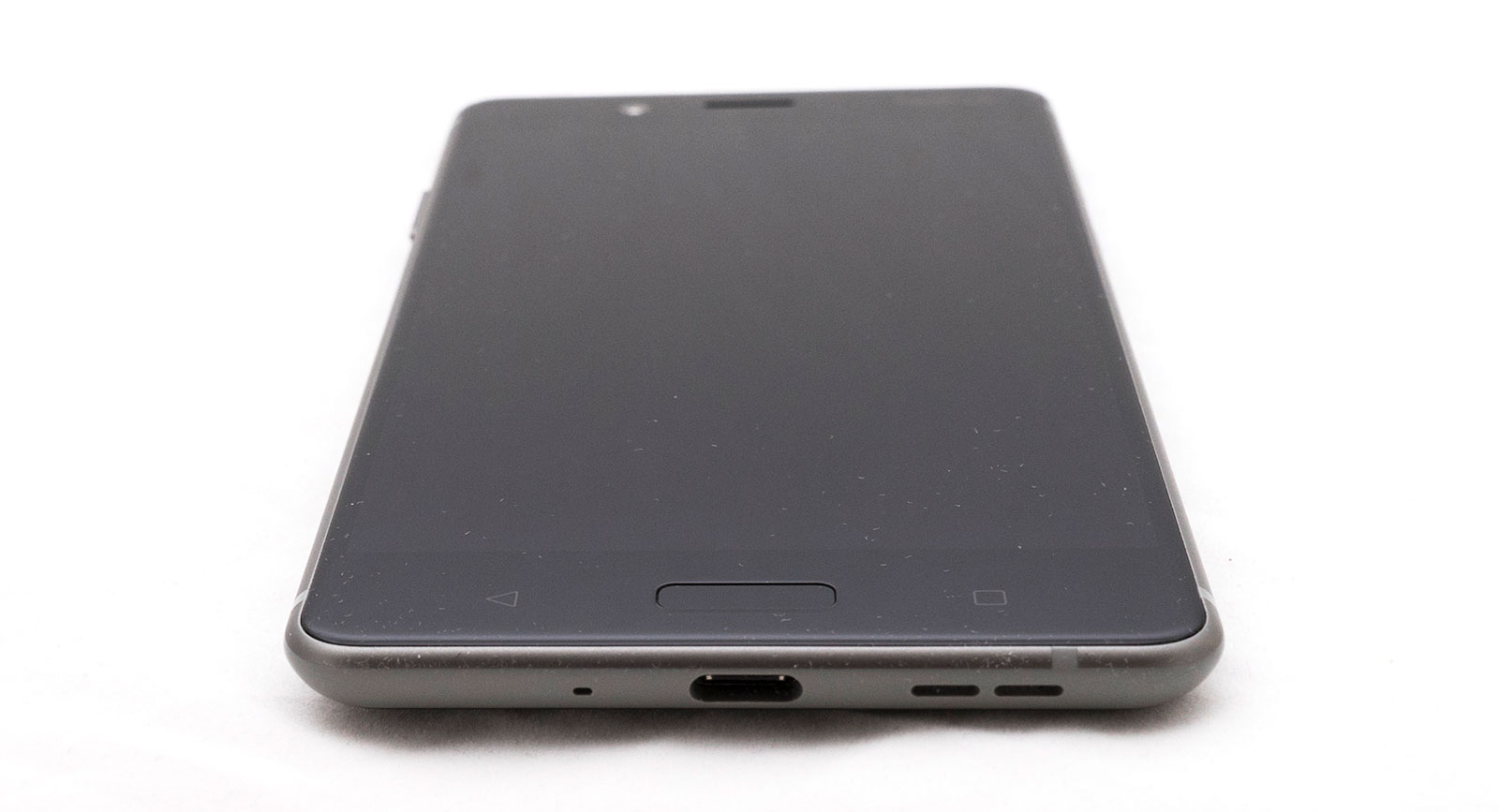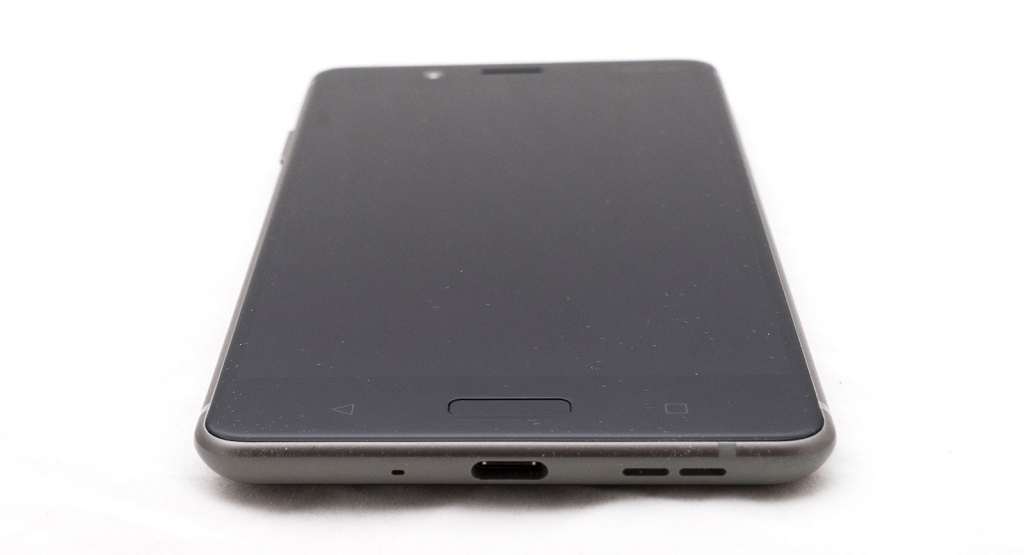 You'll also find a fingerprint scanner on the front of the handset just below the screen, flanked on each side by soft buttons for back and multitasking.
And all of this sits under a 5.3 inch display offering the Quad HD resolution of 2560×1440, providing a pixel clarity of 554 pixels per inch.
The Nokia 8 battery is rated at 3090mAh and is not removable.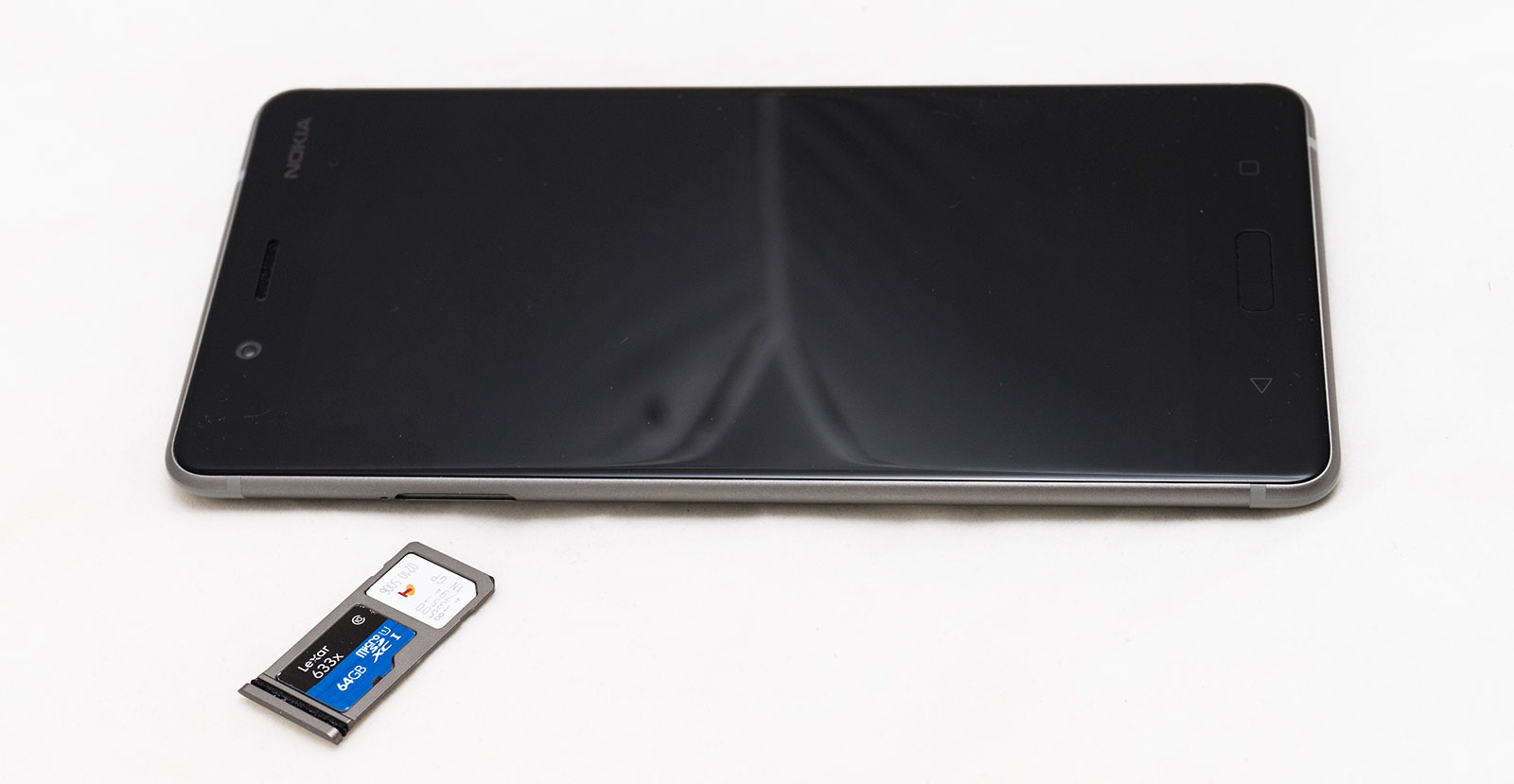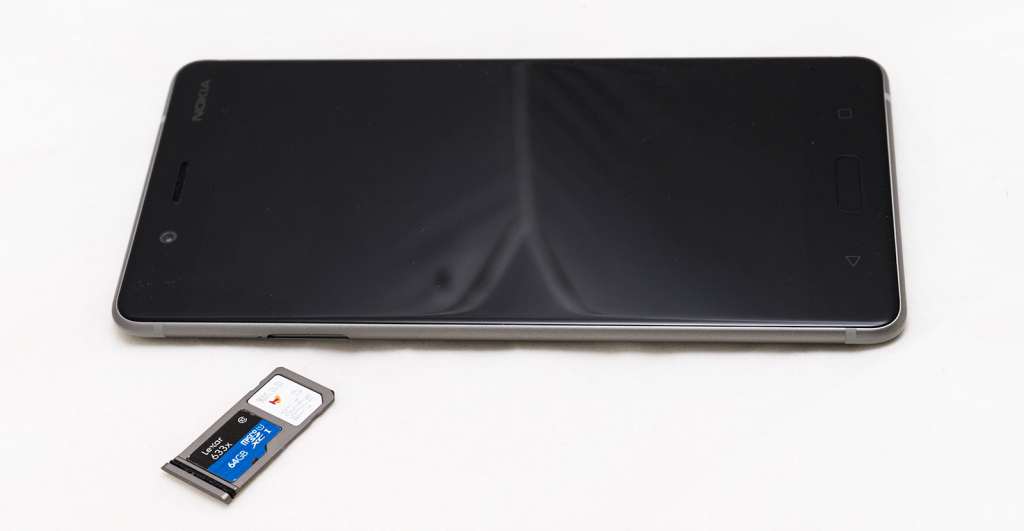 In-use
There seems to be only one way to design a phone these days, and Nokia's 8 keeps the same touchscreen slate design we've all come to know and love, complete with a small fingerprint sensor below the screen.
It's a design that works, and thanks to the inclusion of Google's Android 7.1, using the Nokia 8 is about as easy as biting into a chewy stick of nougat, because that's what you get.
With no modifications, tweaks, or really discernibly notable changes to Android, you'll find widget-supporting homescreens, a dropdown notification bar, and a menu list of your apps that easily found by swiping up on the menu itself.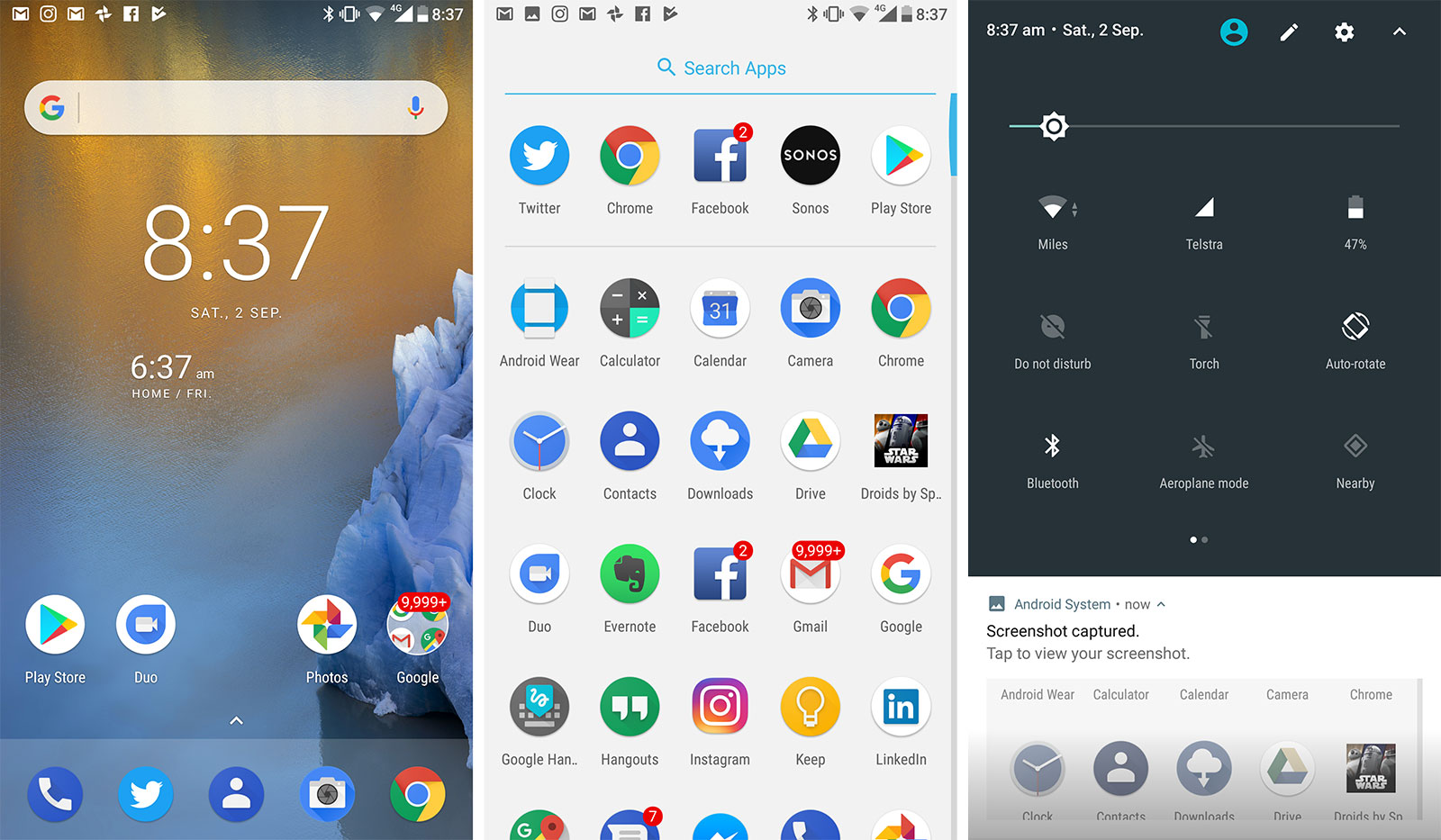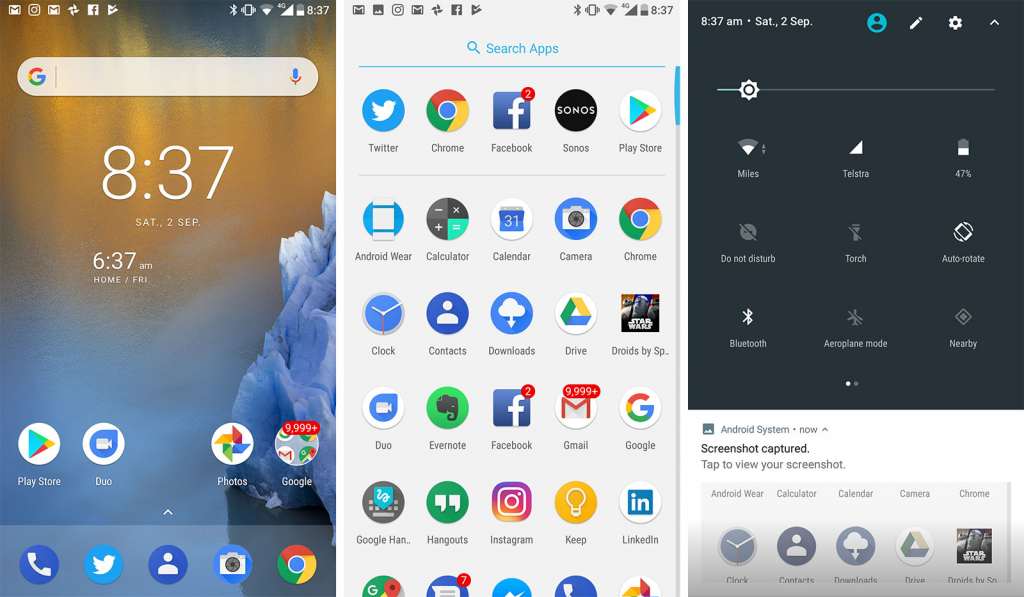 All up, it's the Google we know and love first found in Google's Pixel, and you'll even find support for the Google Assistant from that home button also doubling up as the fingerprint sensor.
In general, the Nokia 8 performs exactly how you'd expect an Android device to, with Nokia leaving things the way Google thinks manufacturers should.
Performance
Under this delightfully stock edition of Android, you'll find a familiar processor, and unsurprisingly, the inclusion of Qualcomm's latest and greatest processor means the performance is very good, thanks in part to the fact that Nokia hasn't played too much with how Android runs.
Remember, this is Google's Android the way Google thinks it should be, making it very close to what you can find in say Google's Pixel or Motorola's smartphones made by Lenovo.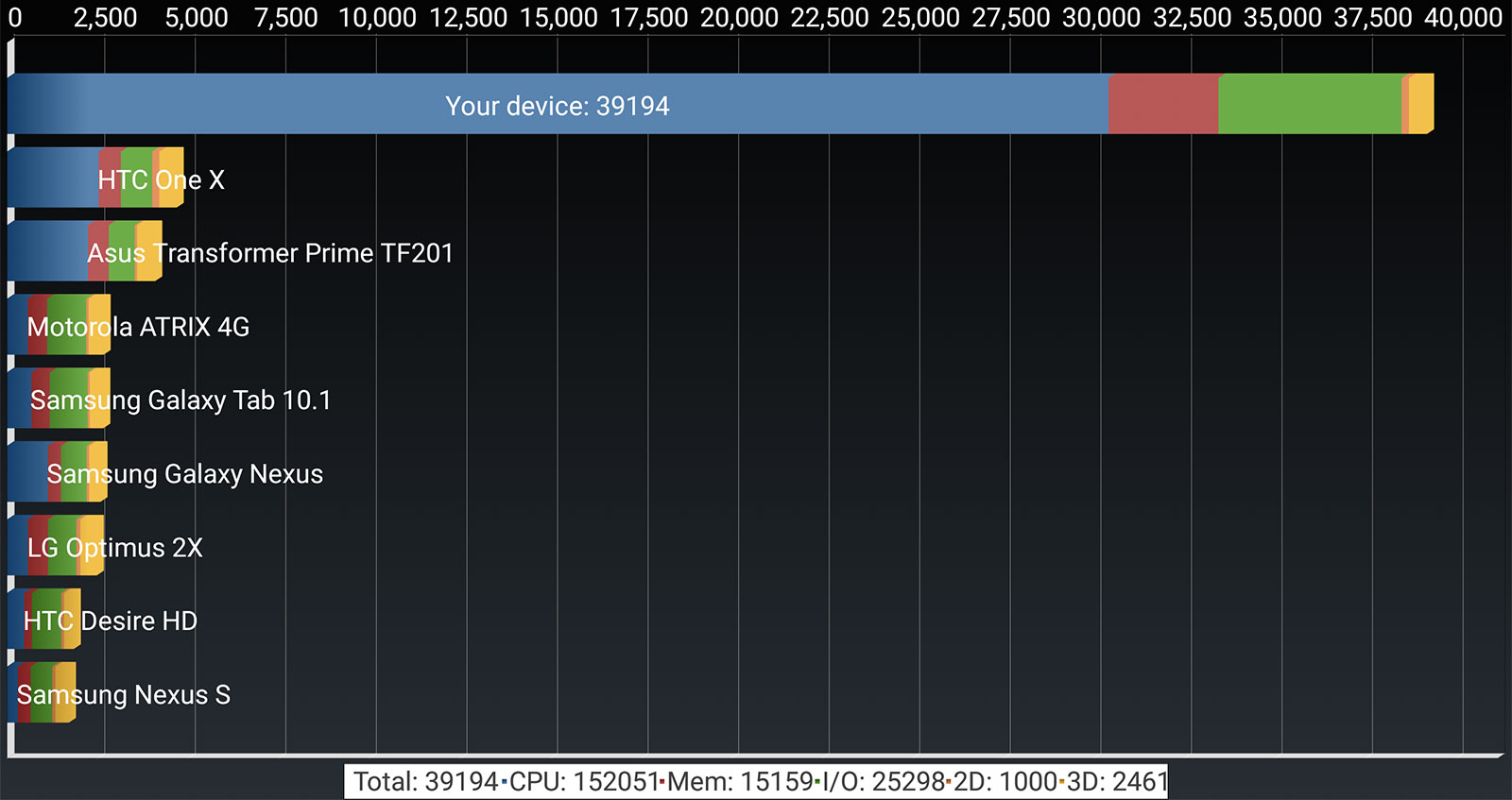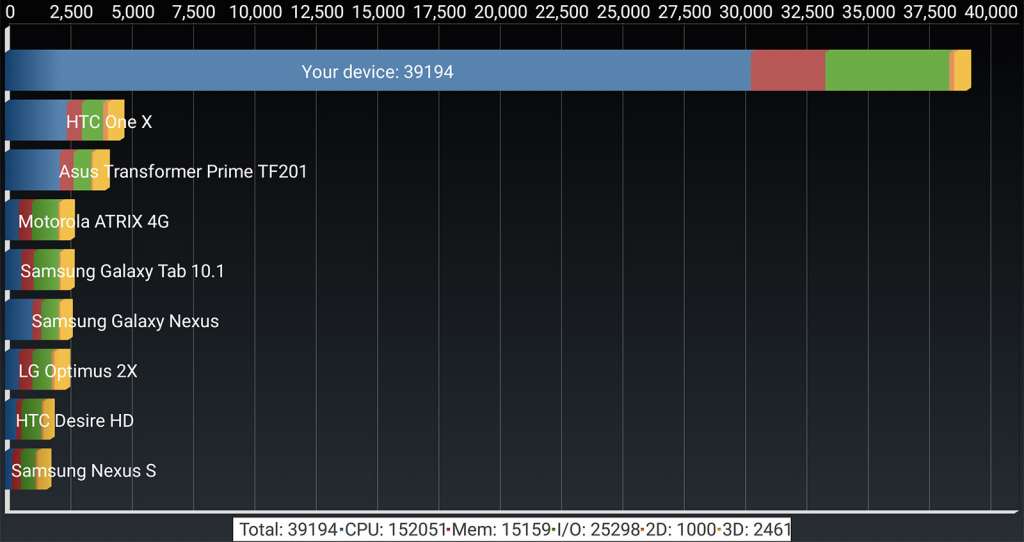 And that's good for the overall use of the device, as the combination of parts and software makes for a good performance overall.
It's much the same on the 4G side of things, and even though the Nokia 8 doesn't include the very latest 4G modem, a Category 9 connection is more than plenty for Australia, providing speeds up to a maximum of 450Mbps, but which delivered 131Mbps for us in Sydney's CBD on the Telstra network.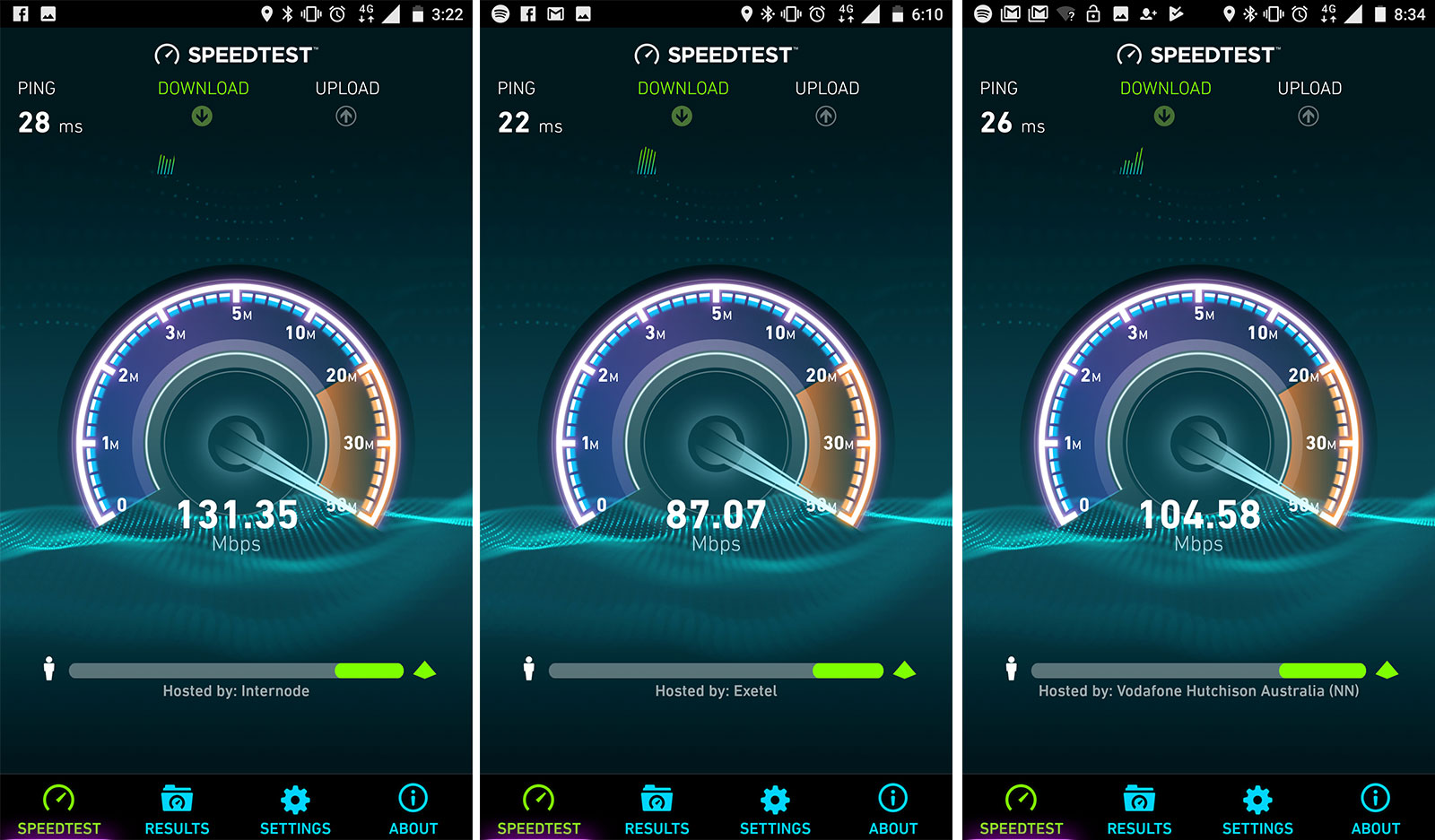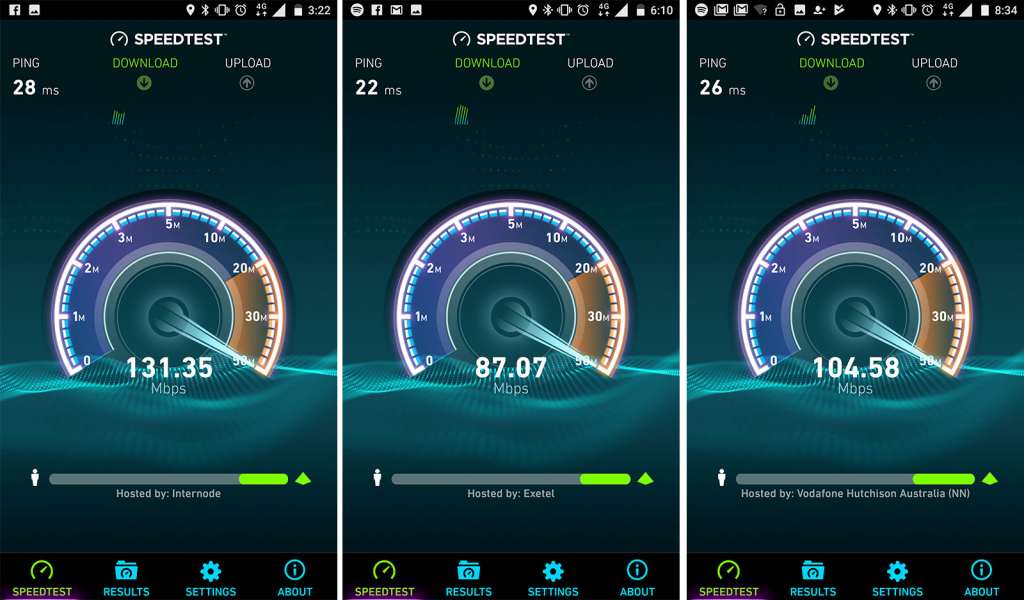 Camera
We're not really surprised by the otherwise solid performance of this phone, mind you, because Qualcomm's Snapdragon 835 has proven itself time and time again, be it with the the HTC U11 or Sony's Xperia XZ Premium.
However, Nokia has more to prove in its cameras, as the company unveils its own take on the dual camera concept, throwing both a monochromatic camera in with a colour camera on the back of the Nokia 8.
Technically, that puts Nokia's camera concept more in line with how Huawei does things, as the two images are merged to create an image with more striking colour and contrast.
Unfortunately, good luck really telling the difference between the images whether you have the colour sensor operating independently or with the black and white sensor engaged, too.
It's different and distinct from what we experienced on Huawei's version of the technology, with more or less identical colour and detail on offer in a version of the tech that doesn't feel as though it has been refined as much as Huawei's.
Despite this, the results in the daylight are decent enough, while night and low-light could be a little better, and isn't the best we've seen, though it is acceptable.
Monochromatic images through the monochromatic sensor also lack that refinement Leica brings to Huawei's phone, and so while you get a black and white image, it lacks the sense of dynamic vibrancy that vitality that you expect a black and white sensor to deliver on.
Nokia's other major feature for the 8's camera is less about quality, though, and more about what you're capturing as you capture it, as the company tries to ingrain the idea of a "bothie", a rather sickly sweet term that implies two images merged, one of you capturing the image and the other of the image you captured.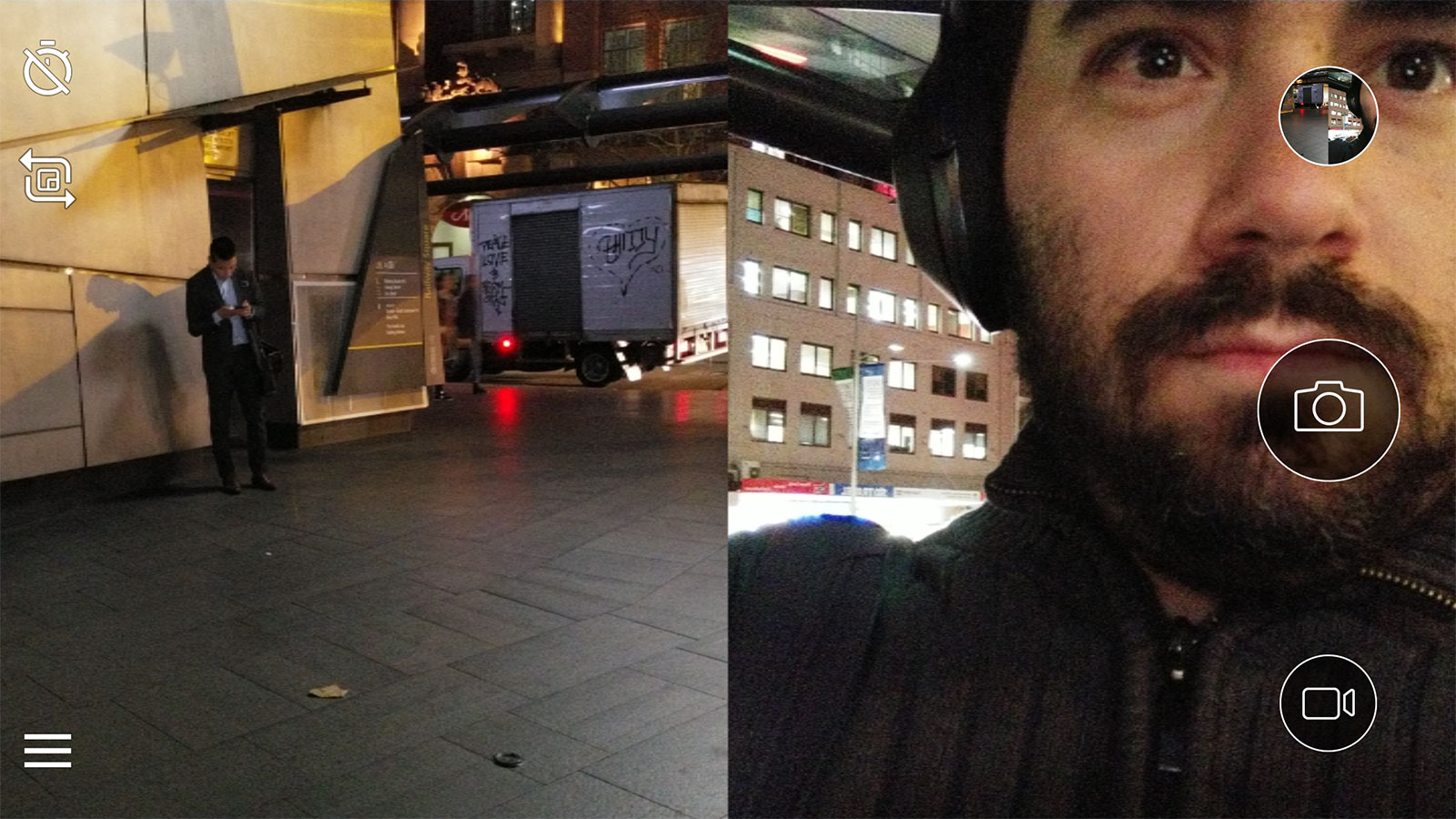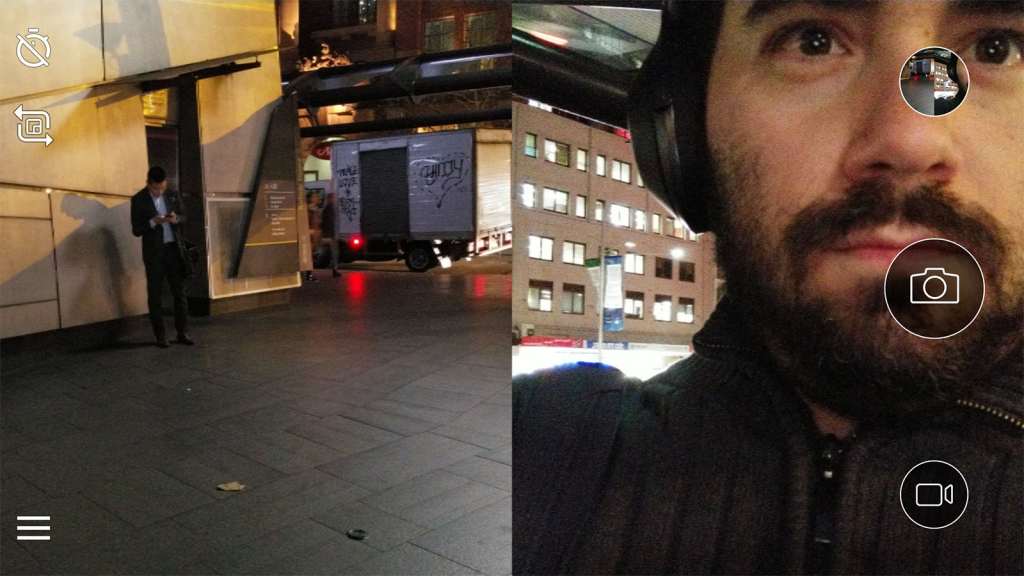 While Nokia might think this is new, we're relatively sure this has been around for a few years, popping up some time ago on the Samsung Galaxy S5. We didn't warm to the idea much then, and we've haven't changed all that much, with the idea being neat, but that gimmick being lost very quickly, especially when you realise you're too close for the front-camera to do much.
In fact the one thing the Nokia 8 camera delivers that makes it worth the effort isn't even from the camera itself, but rather Nokia's research with VR 360 cameras: a microphone technology able to capture audio in all ways.
That's cool, though you just need to find a reason to use it, and a place where playing back the files will make a difference for the sound.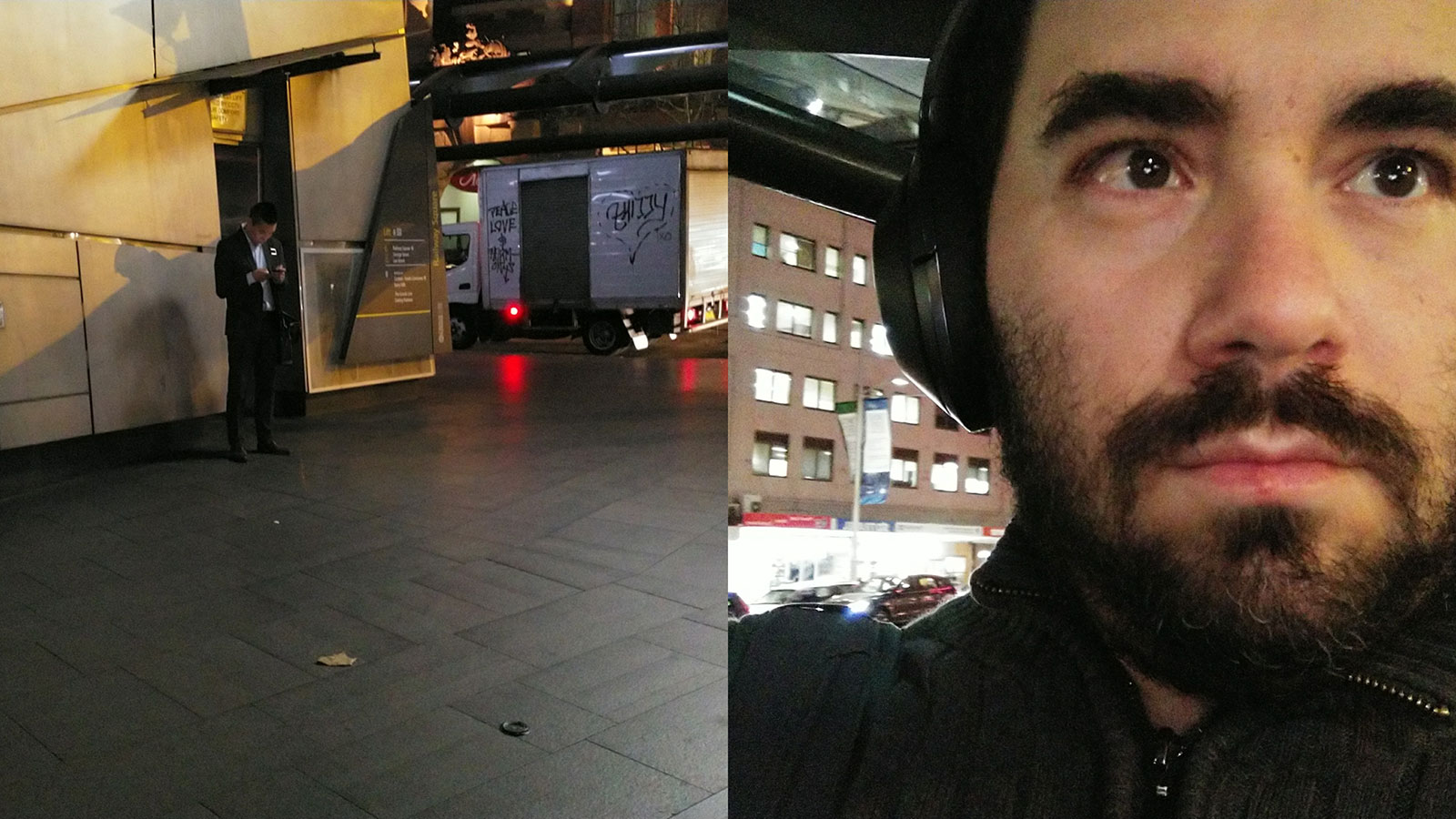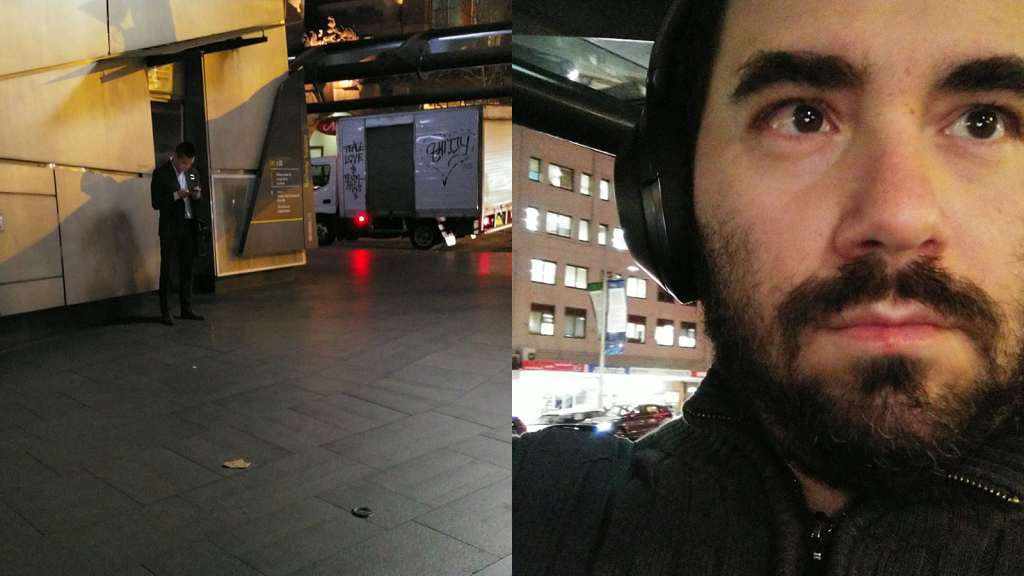 Battery
For the size, Nokia hasn't many troubles with the battery, delivering a solid 24 hours and then some in our standard use of the phone.
That means you'll find a flagship expected performance of a full day and perhaps a little more if you forget to charge, but don't expect to hit two days out of this one, making the Nokia 8 a phone you'll want to charge nightly if you can.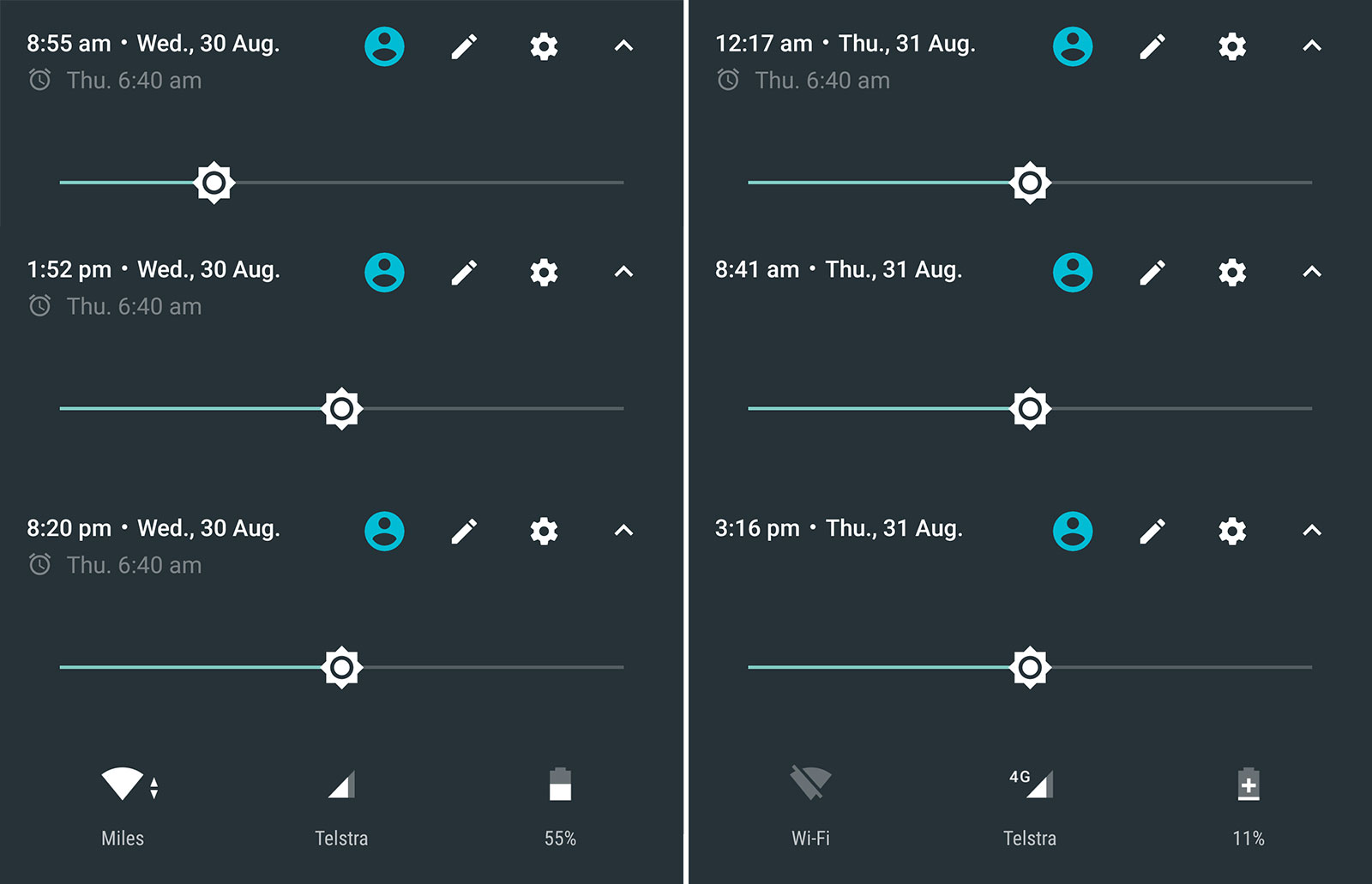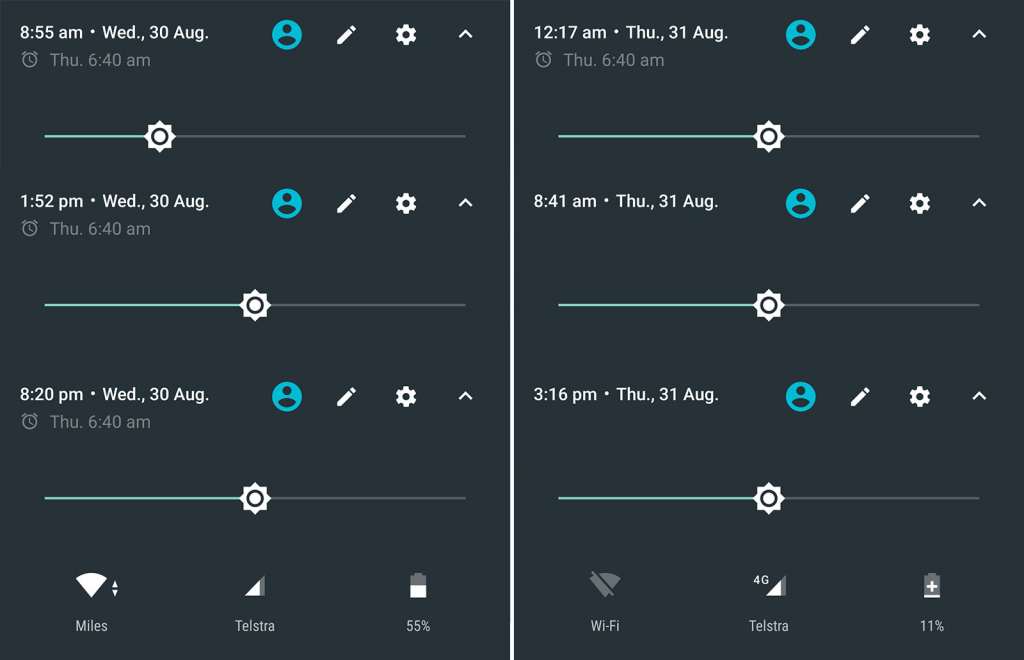 Value
At $899, the Nokia 8 is easily the most expensive of the Nokia range, but compared to other flagships, it actually comes across as well-priced.
With premium smartphones now reaching close to the $2000 mark, that puts the Nokia 8 in the value section of the market, delivering a high-end smartphone with three cameras for under a thousand dollars.
What needs work?
But that doesn't mean the Nokia 8 is perfect, and while it clearly has some things going for it, camera speed isn't one of them.
The quality is good enough and the bothie gimmick notwithstanding, but the speed of capture is just slow, often a second or two after you press the button. A physical literal second or two, and a frustrating second or two.
More than the camera, however, the concern for the Nokia 8 is that it's ordinary. Simply put, the Nokia 8 is a really ordinary gimmick-less flagship, with very little to speak of that makes it truly interesting.
That wouldn't normally be a problem, as it means you don't get something like the squeeze gimmick of the HTC U11 or the Bixby button from Samsung, nor do you get the slow motion of Sony's Xperia XZ Premium.
Rather, the only major gimmick you get is the ability for the camera to fire both the front and back at the same time — the aforementioned "bothie" — and that's no big deal.
Unfortunately, the Nokia 8's lack of real useful physical gimmick comes off as a bit of a bad thing, because it doesn't really have anything special that sets it apart from the competition, especially at its price.
Nokia's stiffest competition for the 8 is very easily the $899 Huawei P10 and the $999 HTC U11, and both offer much more and much better experiences, each with a gimmick that kind of works. Whether it's the better dual camera setup of the P10 or the more complete U11, the phones feel like much better overall devices, compared to the relatively ordinary Nokia 8.
And that's the biggest problem with the Nokia 8: it's good, but it's also ordinary.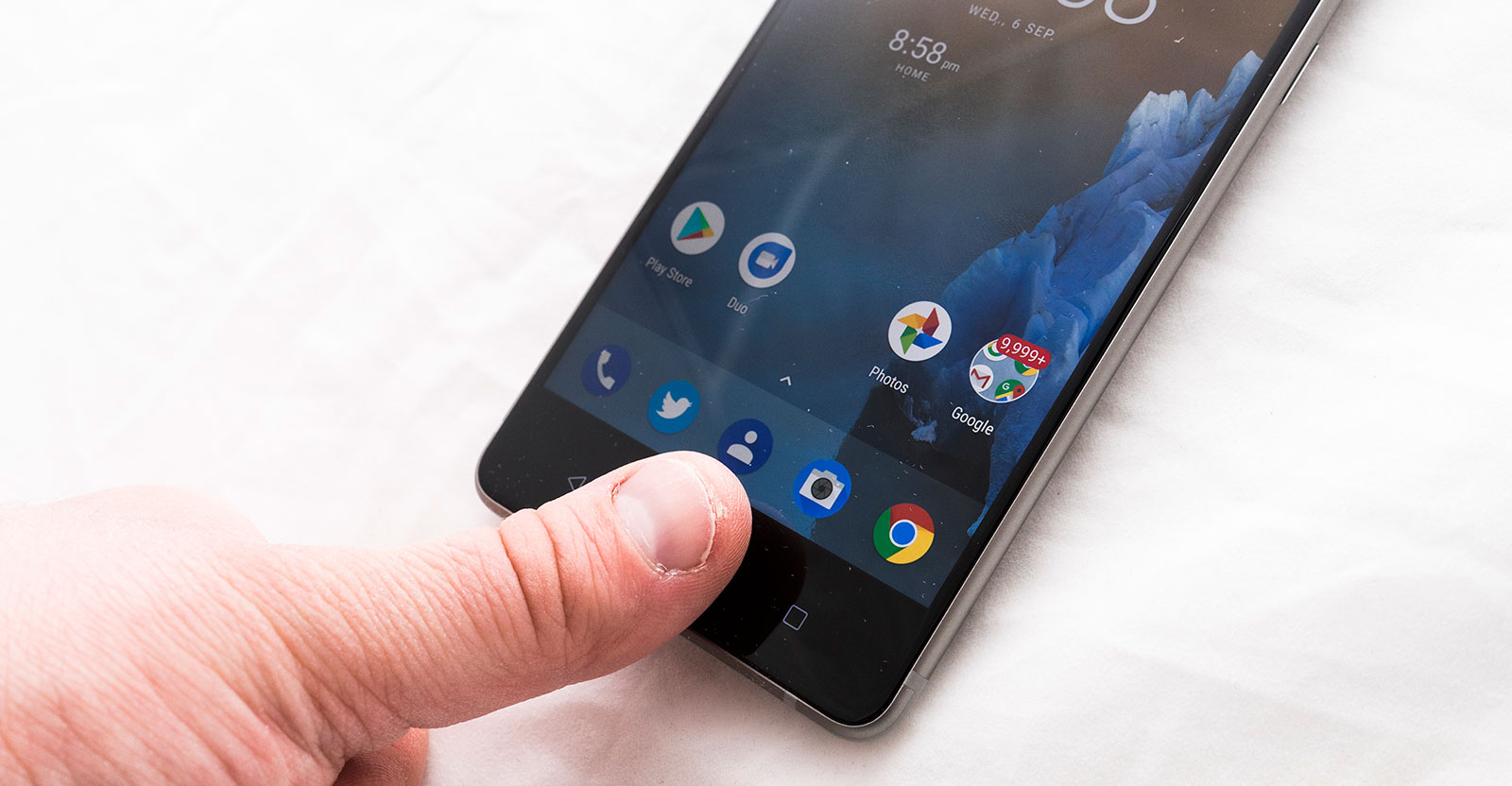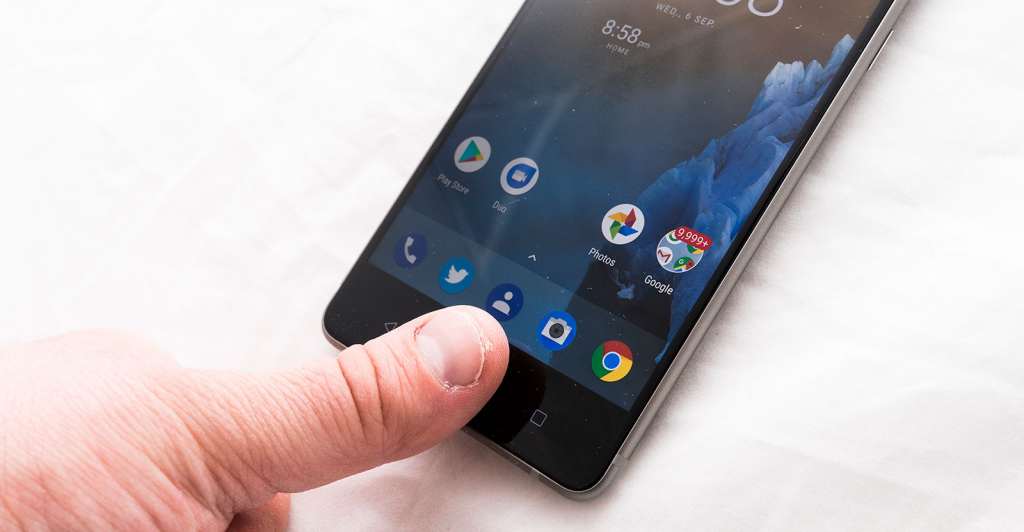 Final thoughts (TLDR)
There is something to like about the Nokia 8, but the competition makes it more difficult to say without a doubt to buy the 8 over other smartphones, and that's because it ultimately comes to down it being ordinary.
Ordinary isn't a bad thing by any stretch of the imagination, but you can't help but feel Nokia needs something more to make its 8 better. The Nokia 8 is a good but ordinary phone, with a nice enough design and a decent price, but it just lacks that oomph to make it properly stand out.
It has dual cameras, but they're not the best for the price. It has a metal body, but so does every other flagship out there. It has water resistance, but not enough to count. And it's a nice phone, but for $899, we'd suggest other models instead, or to spend a little more.
Ultimately, the Nokia 8 is a nice little flagship, but you still can't help feel it needs something else.
Maybe we'll see something a little better in the Nokia 9, and given the sort of playing field Nokia has to start with, we honestly can't wait.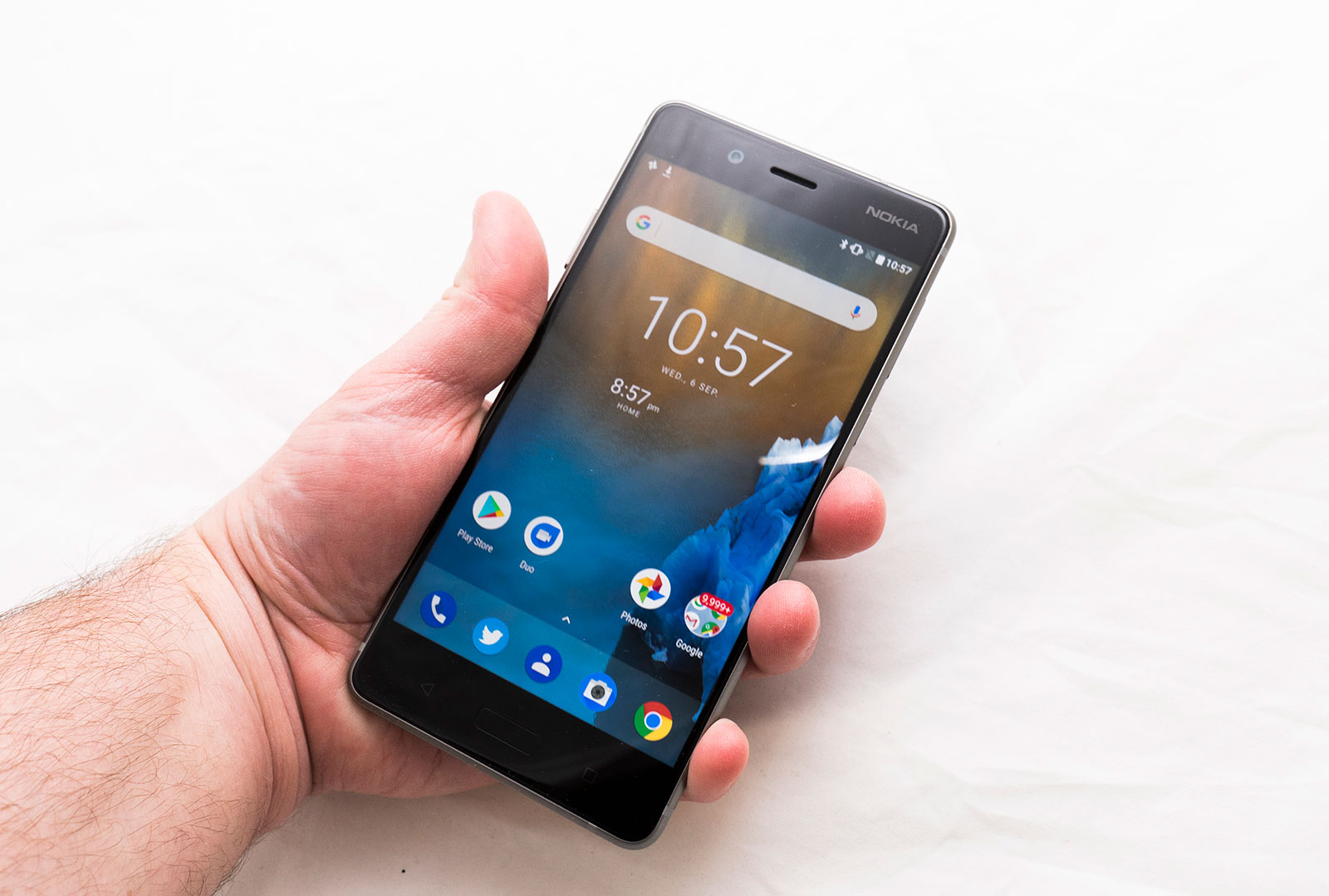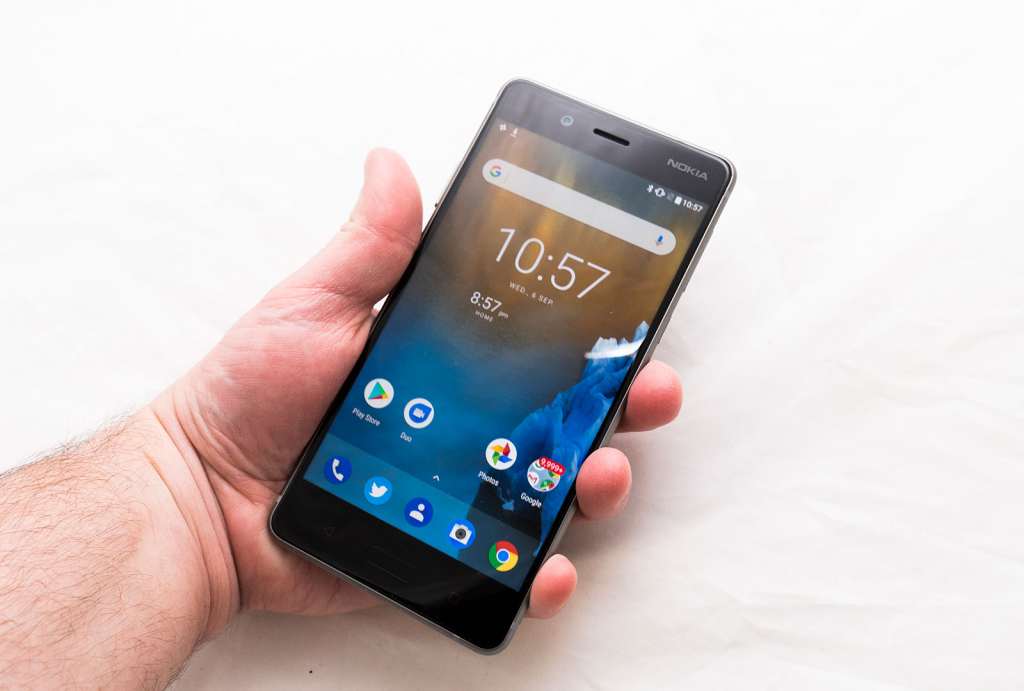 Metal body
Stock version of Android the way the Google likes it
Two cameras on the back, and one on the front
Support for 3D sound
Fingerprint sensor
Middling camera performance that is often too slow to fire a shot
Water resistance is merely splash resistant
No wireless charging
Comes across as a fairly ordinary flagship