Quick review
The good
Relatively decent sound
Headphones fold up for easy portability
App is responsive
The not-so-good
Design is really flat and uninspired
Cups barely feel around-the-ear
Microphones are in a silly place on the back of the headphones, making it really possible to touch them and hear horrible scratchy noises in ambient mode
Uses a 2.5mm to 3.5mm cable
It seems like everyone has a pair of noise cancelling headphones, and JBL is no stranger, with the latest series encompassing in-ear, on-ear, and around the ear. The Everest Elite 700 is the latter of those three, offering a reduction of noise in exchange for booming audio. Are they worth it, or can you do much better?
Design
When it comes to the design of headphones, JBL's efforts aren't exactly going to win awards for individuality, with the Everest 700 offering a simple headphone shape that is quite obviously modern enough to get by, and a big "JBL" name on each side, almost as if you're doing the advertising for the brand.
That sort of big flashy name wielding isn't super unusual, and between the obvious "b" on Beats headphones and the clear and metallic "Bose" logo on Bose cans, it won't come as a shock that JBL is doing the same thing.
Still, JBL's logo is massive and a little obtrusive, the likes of which it felt like we were advertising for the brand as we walked around town.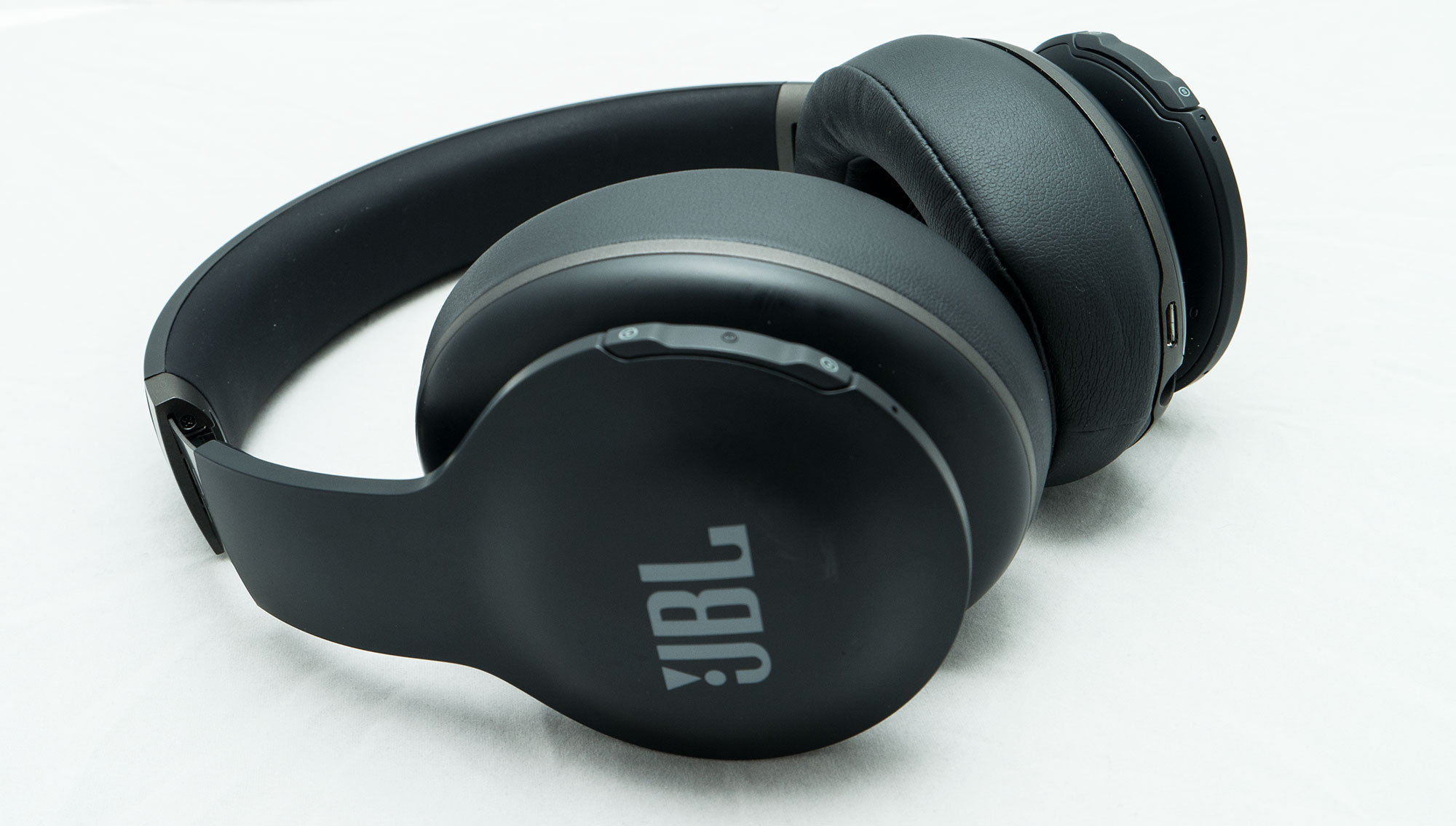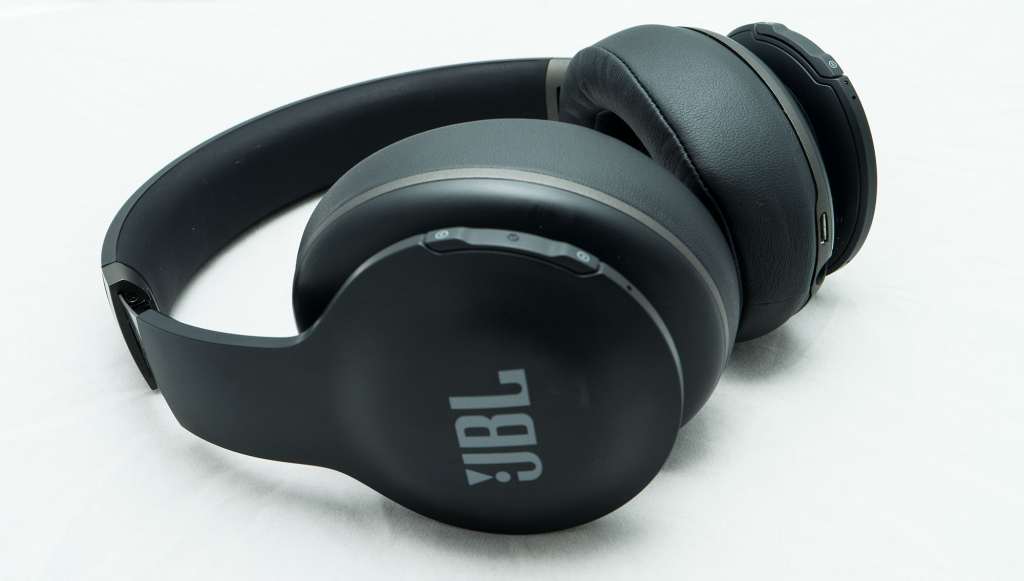 The controls are different too, because while buttons are usually minimalist on headphones and sit at the bottom of the earcups or use gestured with a built-in touchpad, JBL has chosen the rear edge, with a clicking rocker on each side for pause and play, power, and volume up and down.
One positive aspect of JBL's relatively ordinary design is the inclusion of a fold-up hinge, a common take by one that closes up quickly and easily collapsing inward near each ear, allowing the cans to be stored in an included comfy cotton-covered back that looks a whole lot like denim and yet isn't.
Features
But outside of this, the JBL Everest 700 headphones are merely that: headphones, noise cancelling as they are.
That means their feature list isn't likely to be massive, though we have a bit of something special here because JBL is introducing an ambient mode that amplifies what's happening around you.
Officially there appear to be three modes here, with noise cancellation on at all times, except when the "S" button is selected, which will switch them into ambient noise as either low or high.
The headphones are also wireless and feature controls at the back of the cans, where you'll be forced to reach your hand almost behind your ears to fiddle with the volume and playback options.
And yes, they're wireless too, operating on Bluetooth and rechargeable through the magic of a microUSB charge port, though if you do run out of power, there's a handy cable to keep you listening to music, even if it's one of the less common 2.5mm to 3.5mm cords. Remember not to lose the cable, because 2.5mm to 3.5mm aren't as easy to come by as their 3.5mm to 3.5mm cousins.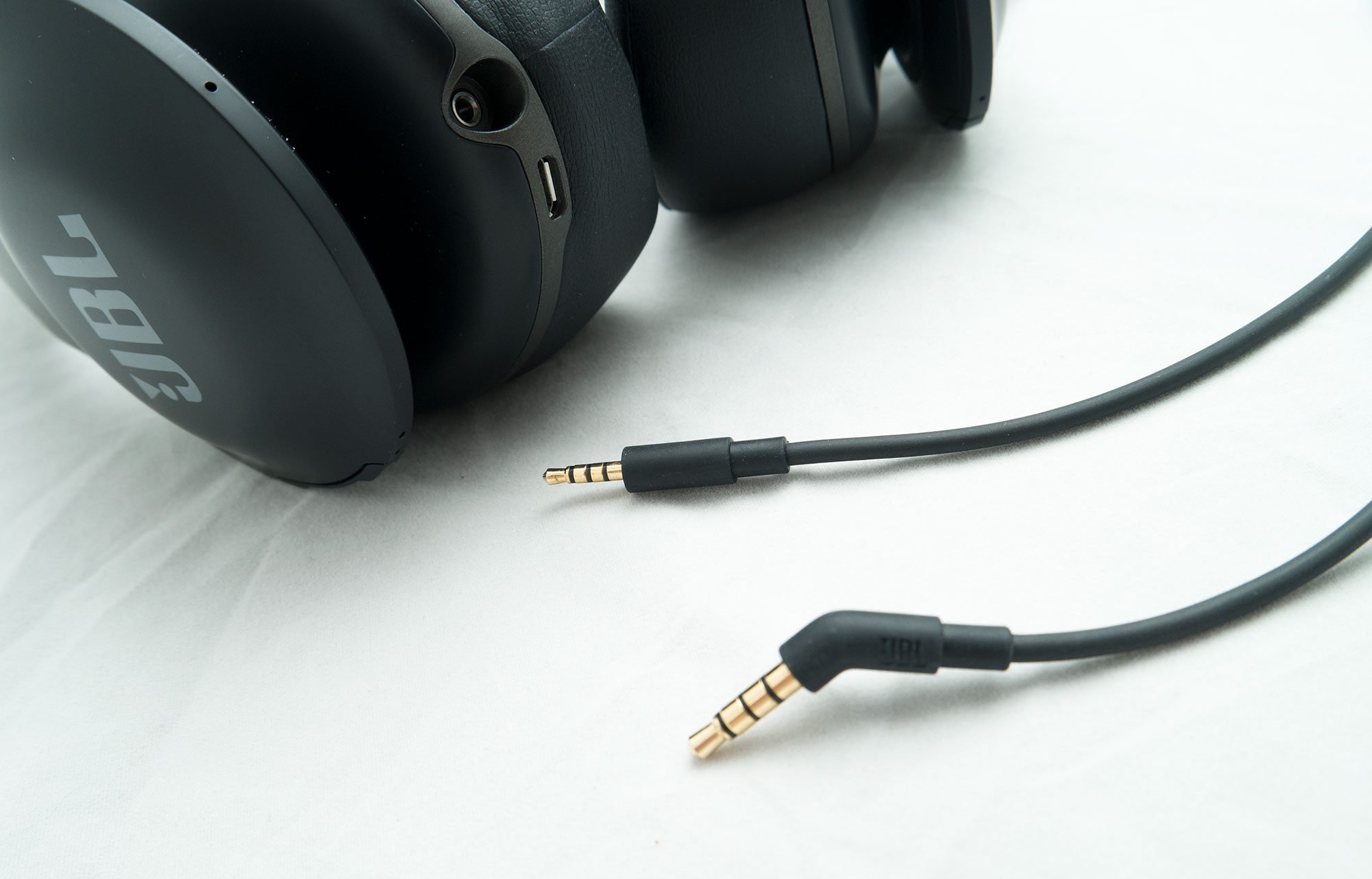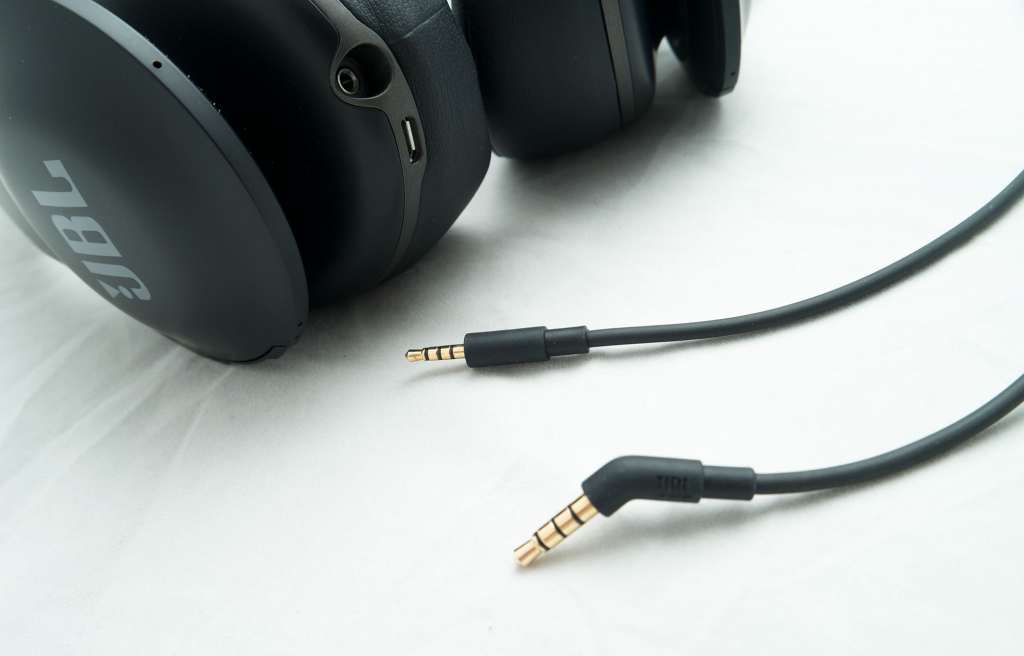 Performance
A relative entrant to the wireless noise cancelling marketplace, JBL's Everest series aim to offer value and competitiveness in a world that is beginning to be saturated with noise cancelling cans.
To JBL's credit, the line-up is well diversified, so much that the company has no problem offering a headphone style for each and every major listening style: in-ear, on-ear, and around-ear.
Depending on the option you prefer, you can find the JBL Everest Elite 100 for in-ear noise cancellation, the Everest Elite 300 for on-ear noise cancellation, and the Everest Elite 700 around-ear noise cancellation.
Speaking to representatives to JBL, they should all be quite similar, though the close ones will likely be the 300 and 700, headphones that differ based on the earcup design: on-ear (supra-aural) or around-ear (circumaural).
For this review, we focused on the style of cup we prefer most, circumaural, so the JBL Everest Elite 700 headphones were what we focused on.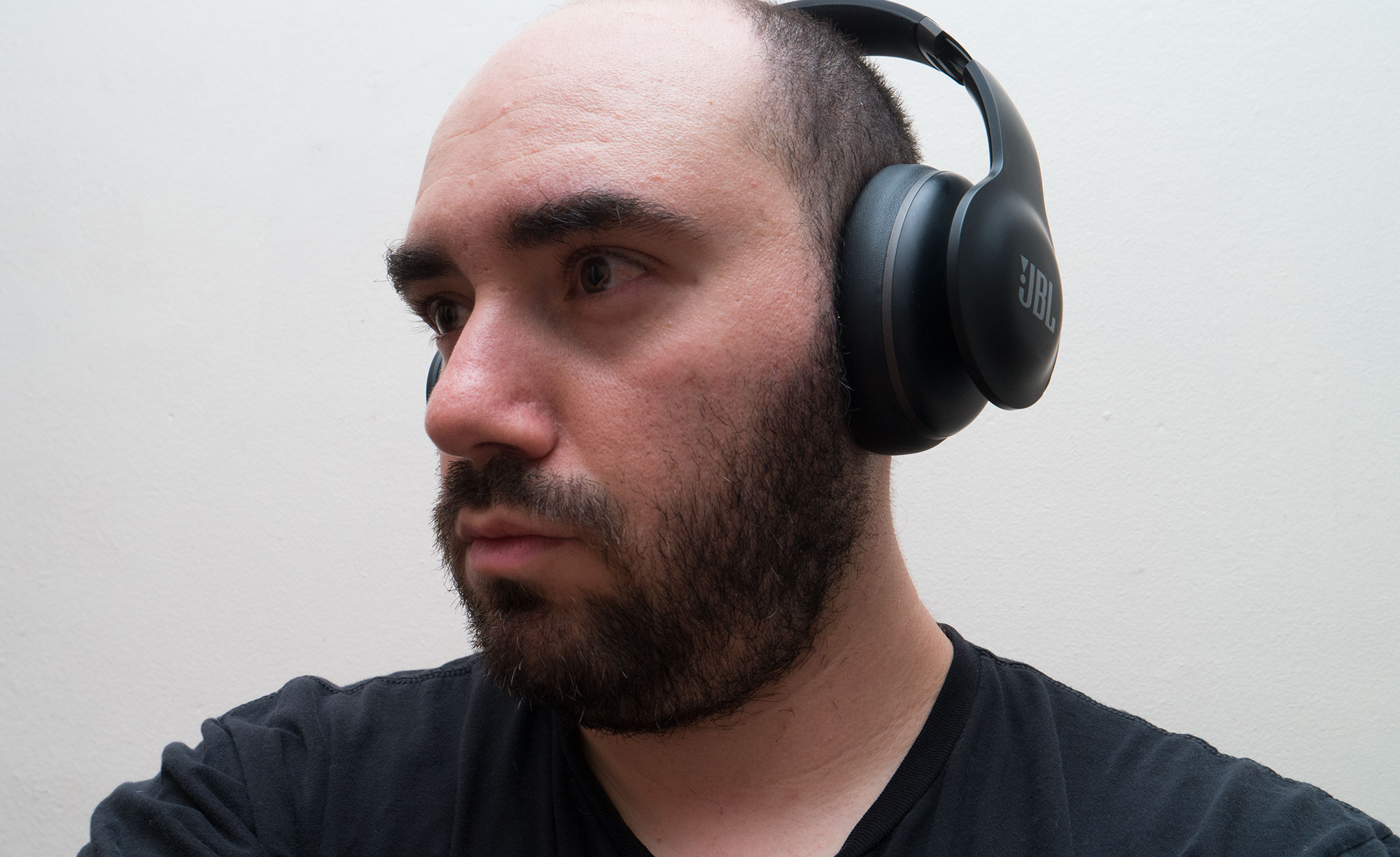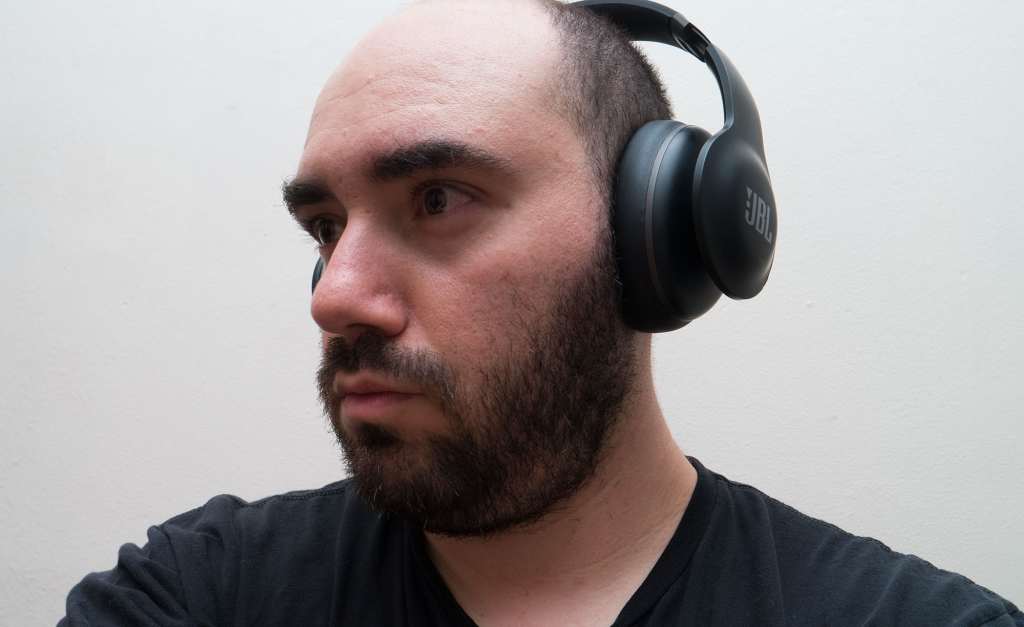 Worn, they're relatively comfortable, the pads more forcefully going around the ear than a wider more luxurious circumaural can, though if you happen to have smallish ears they may encompass them better. Still, they're comfy enough, even if the design does come off a tad puffy, sitting as close to the edges of our lobes as pads can get.
Next up is how they sound, and as usual, we're doing this test with the Pickr Sound Test, which includes a good 25 tracks that allow us to standardise our testing across the various genres, which you can always hear and perform for yourself.
Starting with the likes of electronica and a modicum of pop, Balmorhea's Botany remix of "Candor" gives us an early peek into how the cans will perform, with a tight but underplayed snap of the bass, strong highs, and a solid line volume. That continues in Ellie Goulding's "Army", with more punch of the bass as the song requests, though possibly too much, and a really bright sound at the top end, almost to the point where it overpowers.
Again, that line volume is particularly notable, and is one of those areas we always look for, simply because you shouldn't have to turn up headphones all the way and blow out your eardrums to hear the sound, so when headphones offer a good amount of volume, it's already a good sign.
Over to hip-hop and the modern soul that is R&B, and bass that doesn't feel like it has been amped up digitally starts to come away, noting less than driven bass in both Mark Ronson's "Uptown Funk" and Michael Jackson's "Billie Jean", relaxed in comparison to what we heard earlier, even though both are comfortable listens, though coming off a touch shallow in contrast with reduced detail. Older soul driven by instrumentation and less on over-amped engineering really loses the oomph in these cans, with Marvin Gaye's "Ain't No Mountain High Enough" feeling as if the bottom end has been lobotomised, with a clear enough sound though no personality, as it all kind of just sits there in the middle.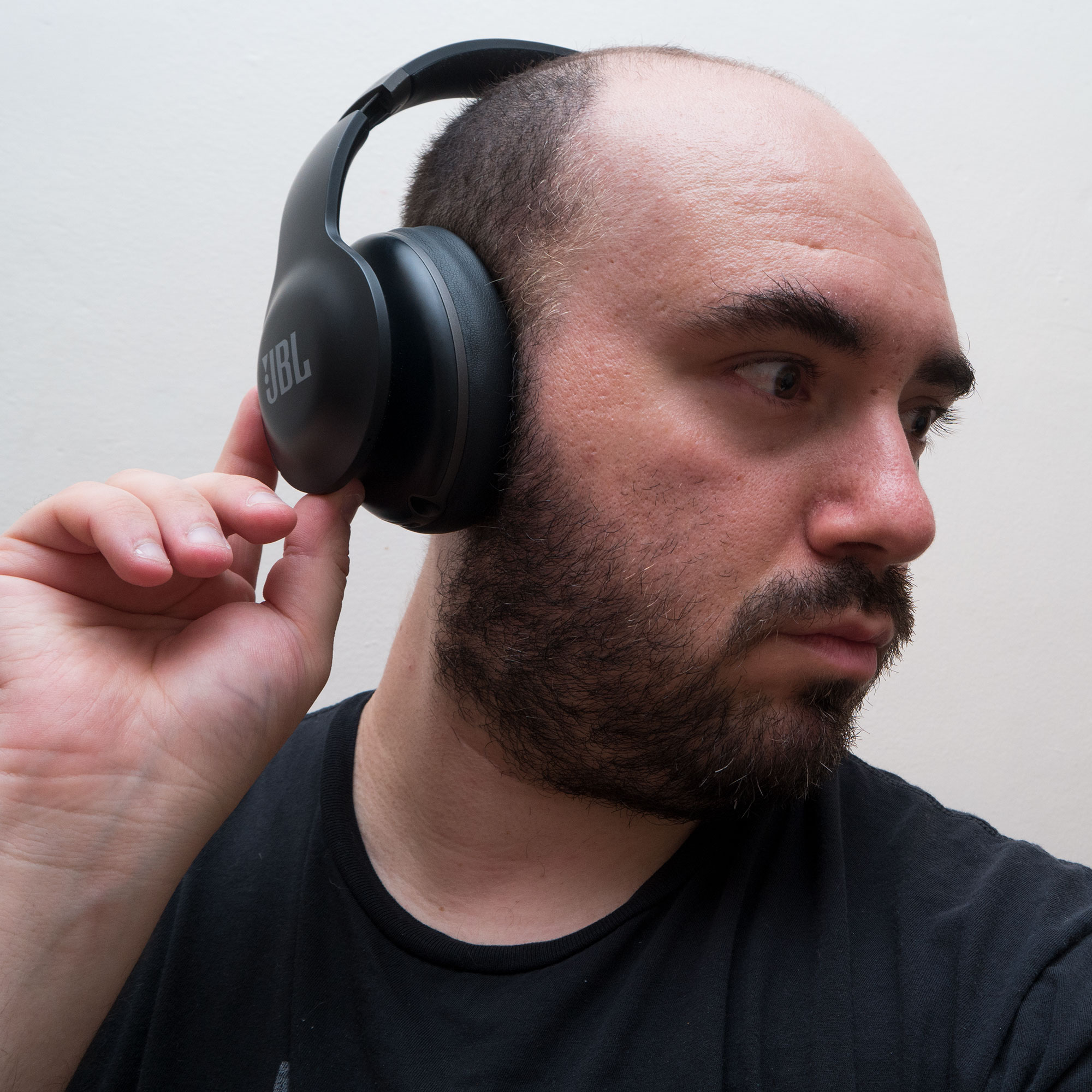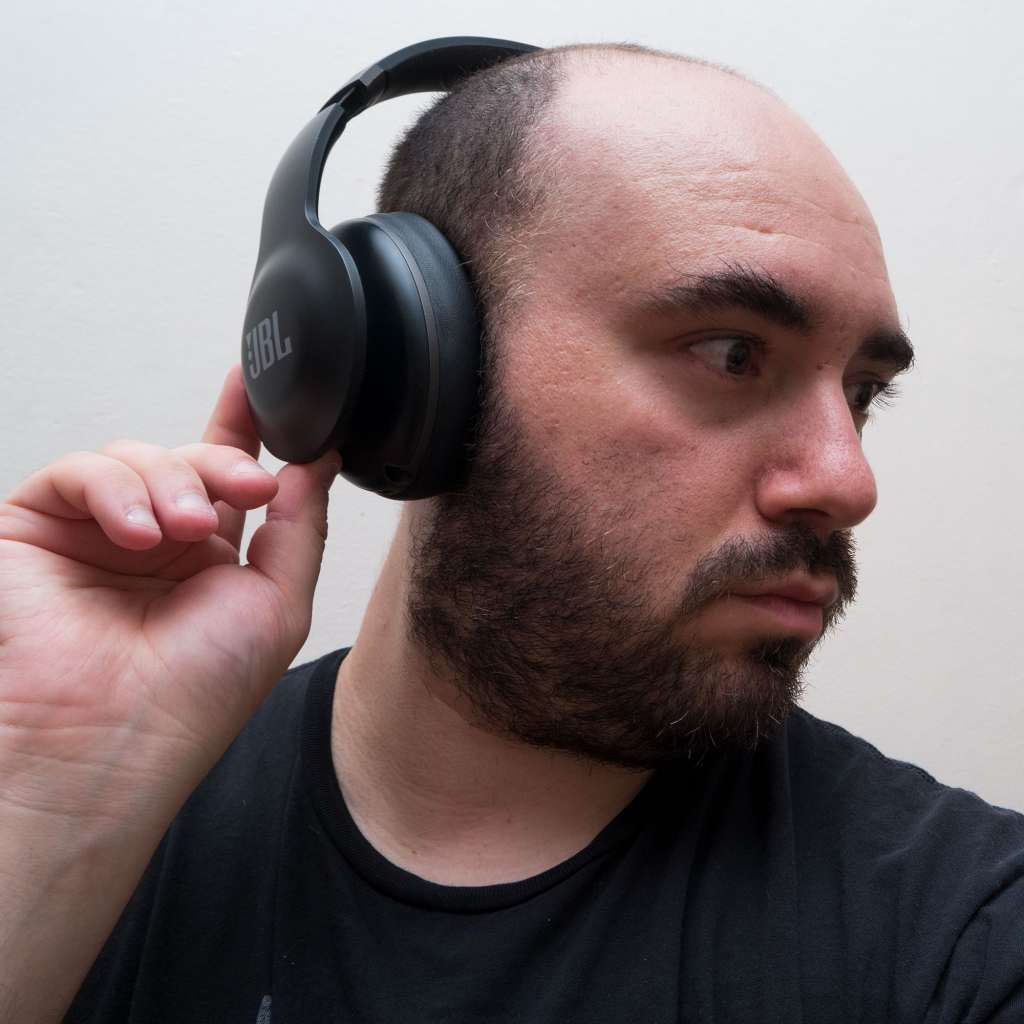 At this point, the feeling of the JBL Everest Elite 700 headphones is that unless the bass has been engineered to be driven hard, you're not going to hear too much. Instead, these cans are bright and built for pop, with some of the detail lost in translation.
In rock tracks from Beck ("Dreams") and Muse ("Madness"), we see a return to the bottom end, though it's much more subdued than we'd like, with the highs and mids retaining the control, again reflecting the over-engineered nature of these cans, with The Deftones' "Change (In the House of Flies)" subdued from where it should be.
Even classical and jazz don't feel quite as structured as they should be, with an understated bottom end not helping to keep the instrumentation in Miles Davis' "Flamenco Sketches" structured and solid making it simple and relaxed, but not as real as it could, while Etta James' "At Last" loses its spaciousness, and Nigel Kennedy's "Walk on the Ice" from The New Four Seasons losing the intentionally harsh stabs in the bass that the lower instruments can achieve.
This tells us generally that pop and electronic are really the domains of the JBL Everest Elite 700, and while you can get a nice sound across most genres, these headphones really do play properly to those styles, and less to the others.
We need to stress that while the bass jumps from being punchy in electronic and back to relaxed in other tracks, the JBL Everest Elite 700 headphones still always sound good, comfortable, and with a slick sound, they just could be tighter, and more standard across the sounds you'll listen to. Bass is one of those areas that can be a little finicky, and while some headphones amplify the bass to drive specific types of music and others pull it back, it's always nice to have a sense of balance.
Unfortunately, the JBL Everest Elite 700 headphones don't have that balance, or as balanced a balance as you might hope for.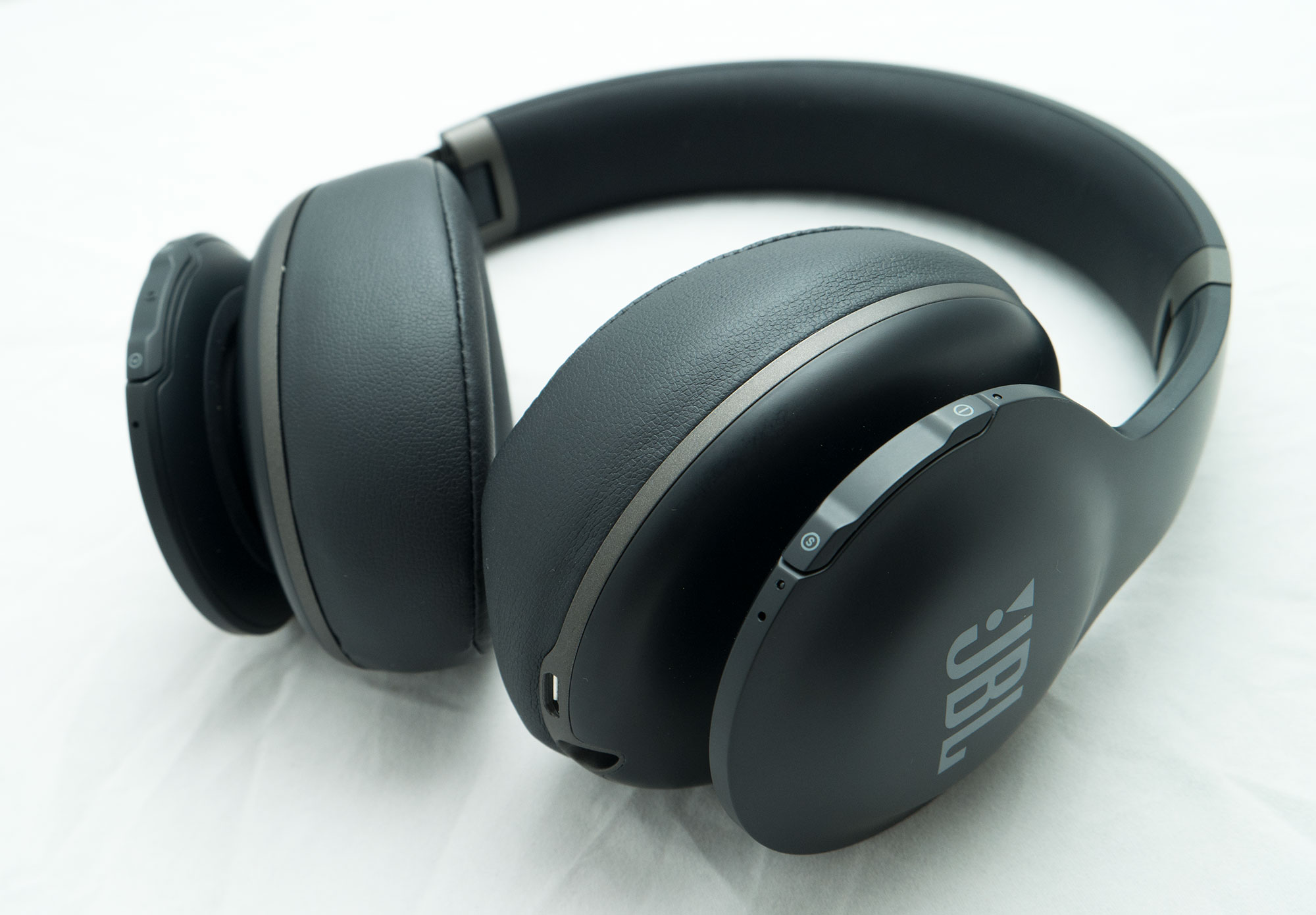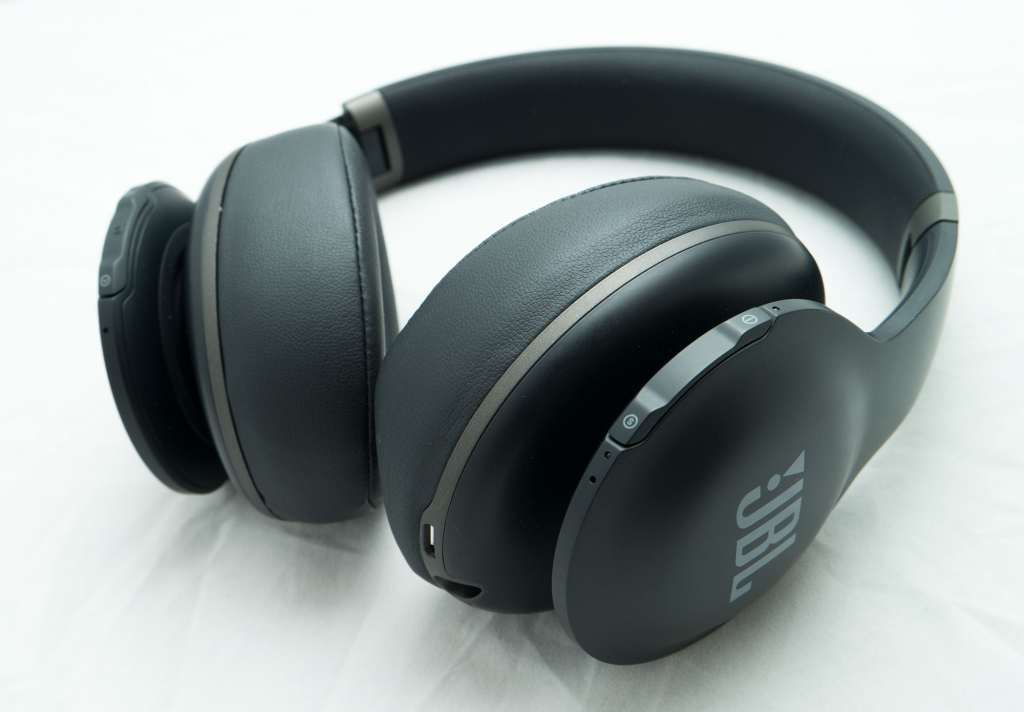 In the area of noise cancellation, JBL has offered a system that doesn't adapt like the modern headsets may, but does support an app that will let you decide for yourself how much you cut out, similar to what Parrot did in its Zik and Zik 2.0 headphones.
JBL's app is quite possibly the star of the show, allowing you to control the noise cancellation amount in a way that can feel adaptive even though it's you controlling, while also deciding how much ambient sound you want to let in with varying degrees in left and right, catering for perhaps some creative spying on what's going on while you wear headphones, if not some obvious imbalance.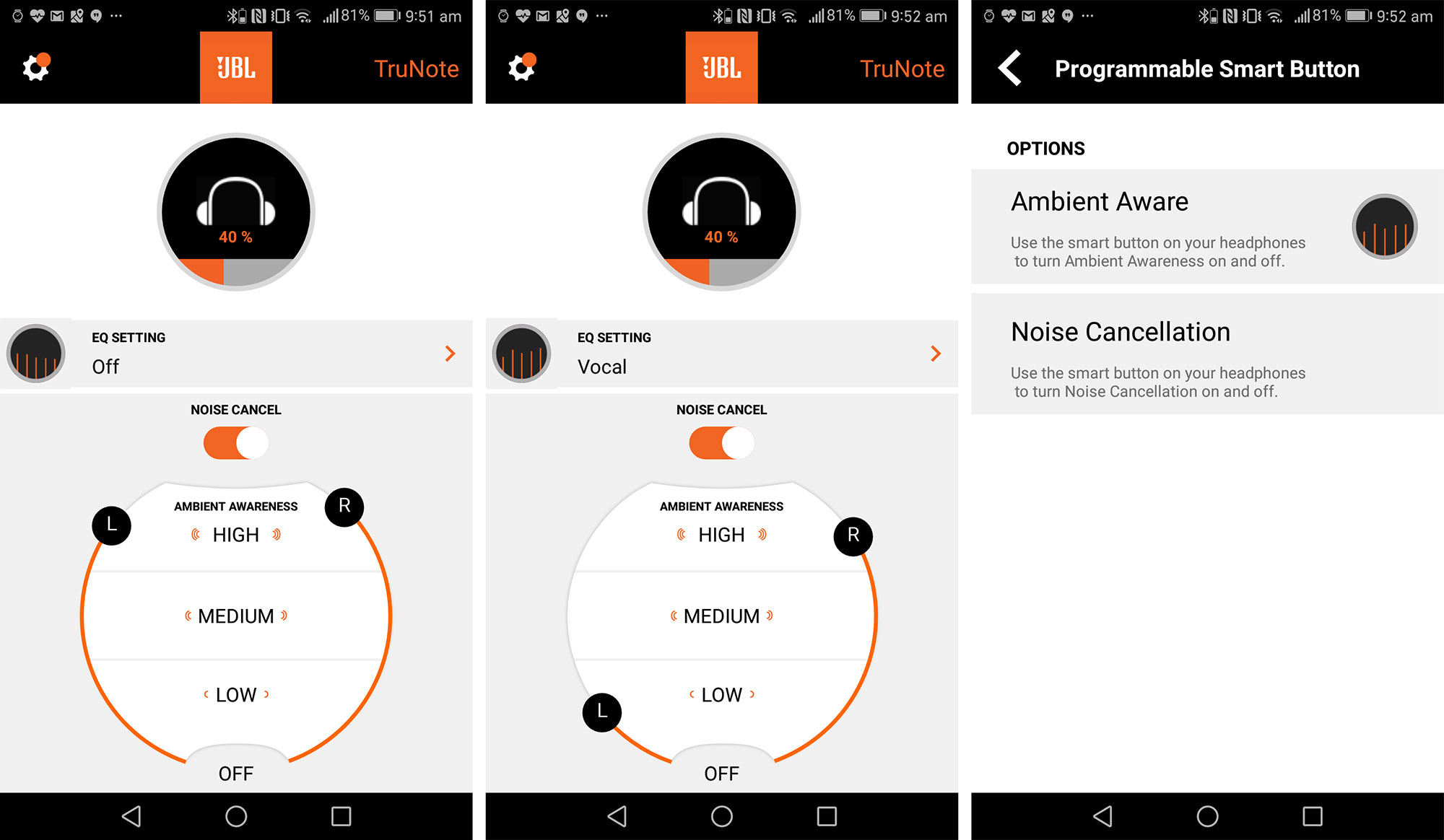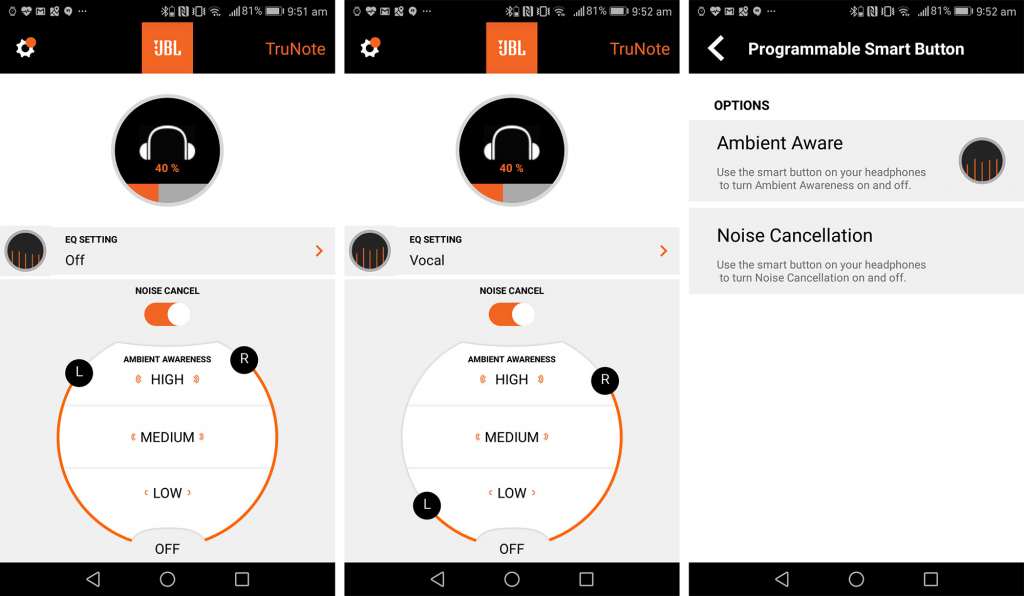 What needs work
While the audio is easily acceptable, we take aim at the ambient noise technology, simply because it feels as if JBL has made a real error when it comes to setting up the position of the microphones in contrast to the buttons on the headphones.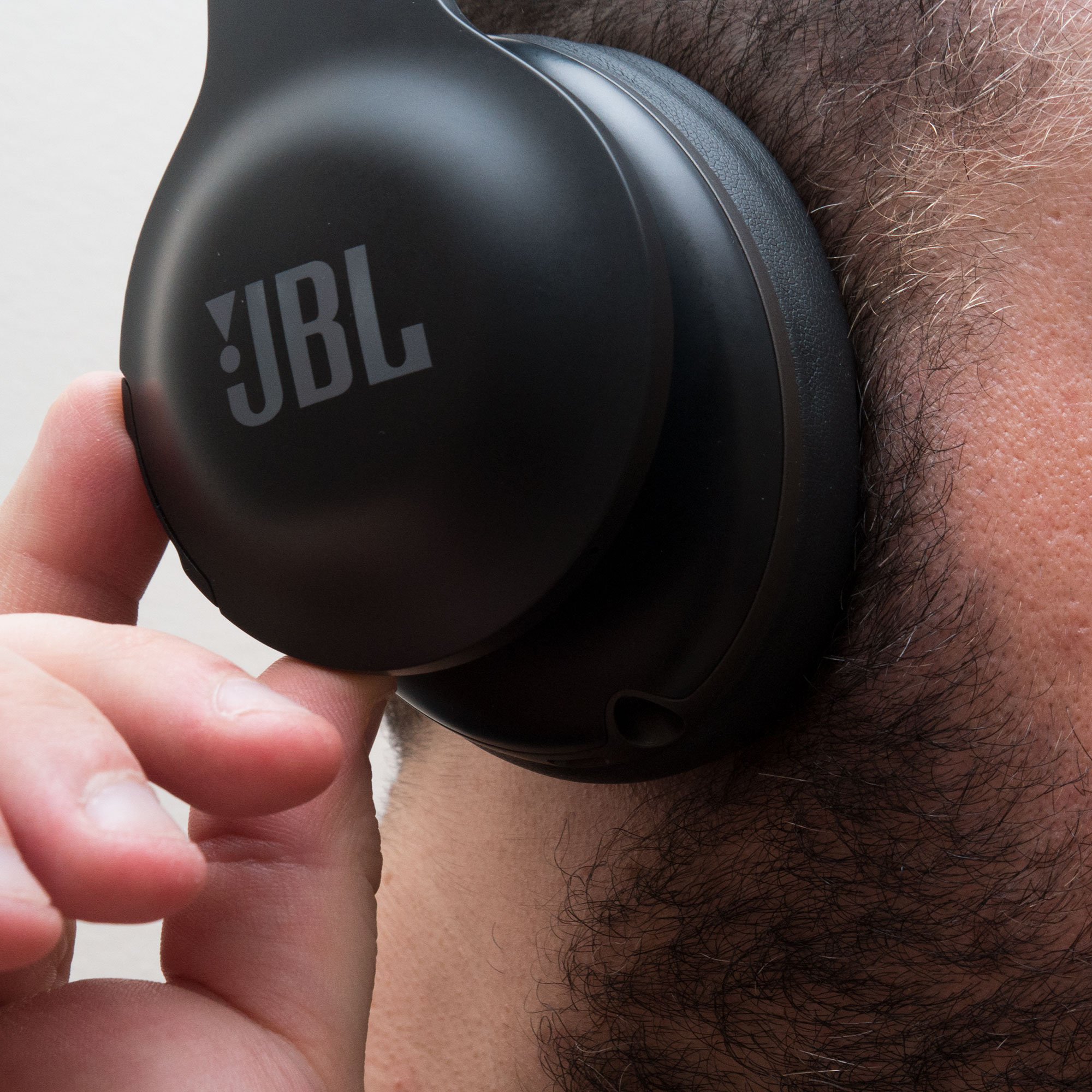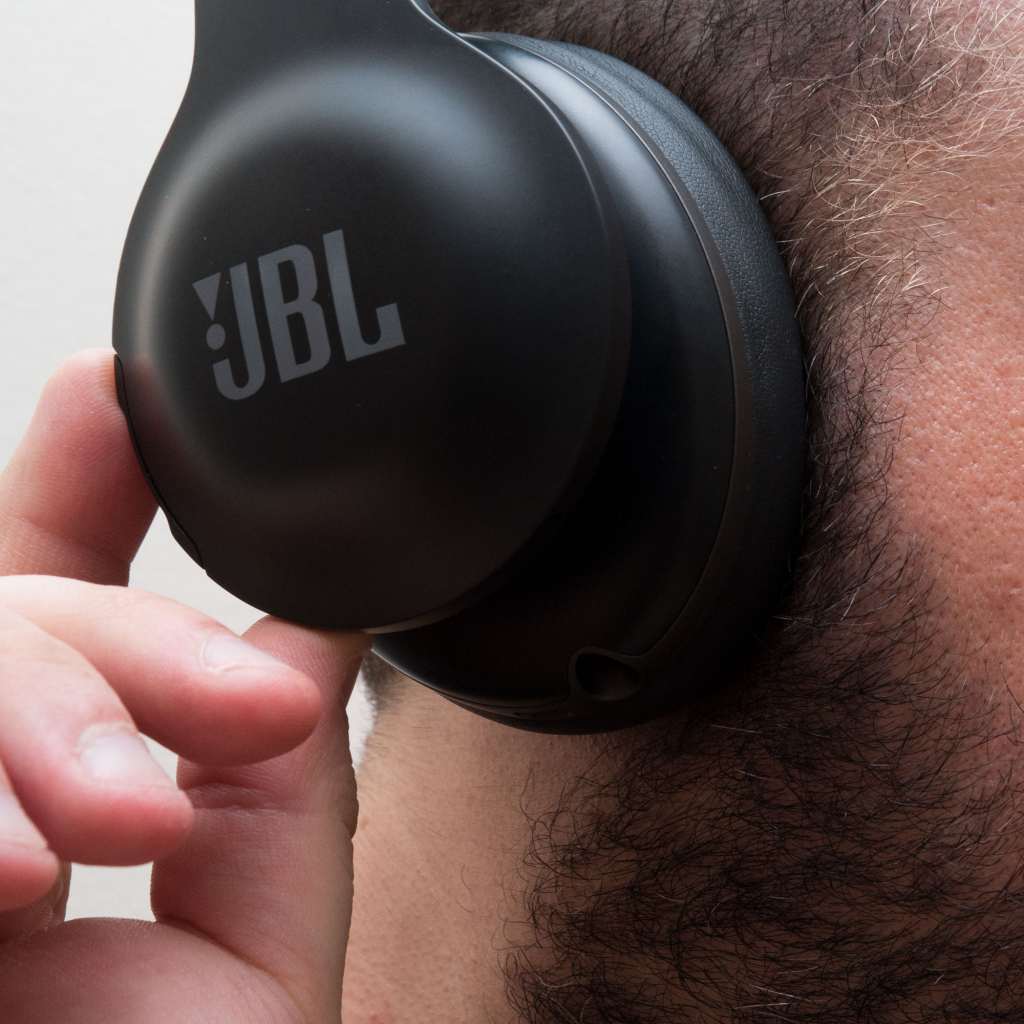 Sitting just below the controls on the back of each ear, there's a very real chance you're going to rub your finger or thumb up against the headphones the moment you go to turn the volume up and down, and while you might think that's no big deal, when you hear the problem, you'll understand why this is a real issue.
No one likes the sound of fingernails against a chalkboard or someone coughing loudly into a microphone, and yet that's what JBL's Everest 700 headphones sound like when you accidentally brush the microphones with your finger while the ambient noise modes are switched on, scratching an unfriendly earthy dig into your ear the moment you do.
It's hard not to compare it to that chalkboard moment, because the sound is eerily similar, almost as if someone blew hard on a microphone right next to you ear in an effort to scratch at your brain just a little.
That's not a nice sound, and it's one you can easily come across, with this mode switched on if you want to listen to the world around you while listening to music.
Final thoughts (TLDR)
JBL has a name known for high quality sound and a reputation for excellence, and the Everest Elite 700 noise cancelling headphones showcase that, but don't hold much to say the company is leasing the way in this field.
Simply put, as acceptable as the sound is, the microphone positioning and flat design reduce the outcome of these cans, and with a price of a good $50 off from where rivals like Bose are, and the JBL Everest Elite 700's price of $399 costing more than the likes of cans produced by Plantronics, its hard to see how the JBL headphones are the attractive choice all things considered.
If these drop in price a good $50 or $100, we could easily make the case, though we think the next generation of the JBL Everest Elite 700 will be the better option, and with quite the assortment of noise cancelling cans found around the place, you'll want to test them with your own ears to see whether they stack up right for you.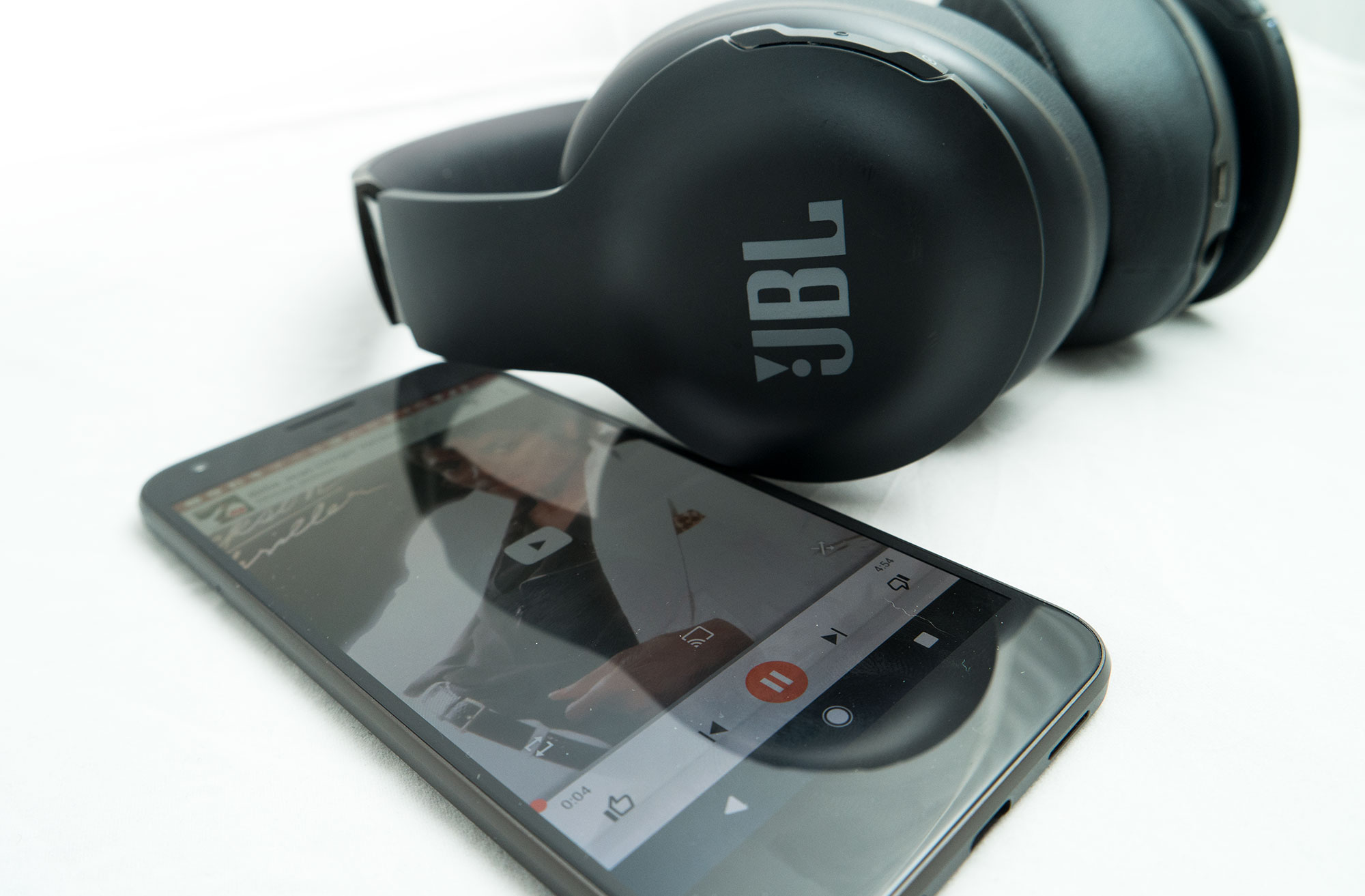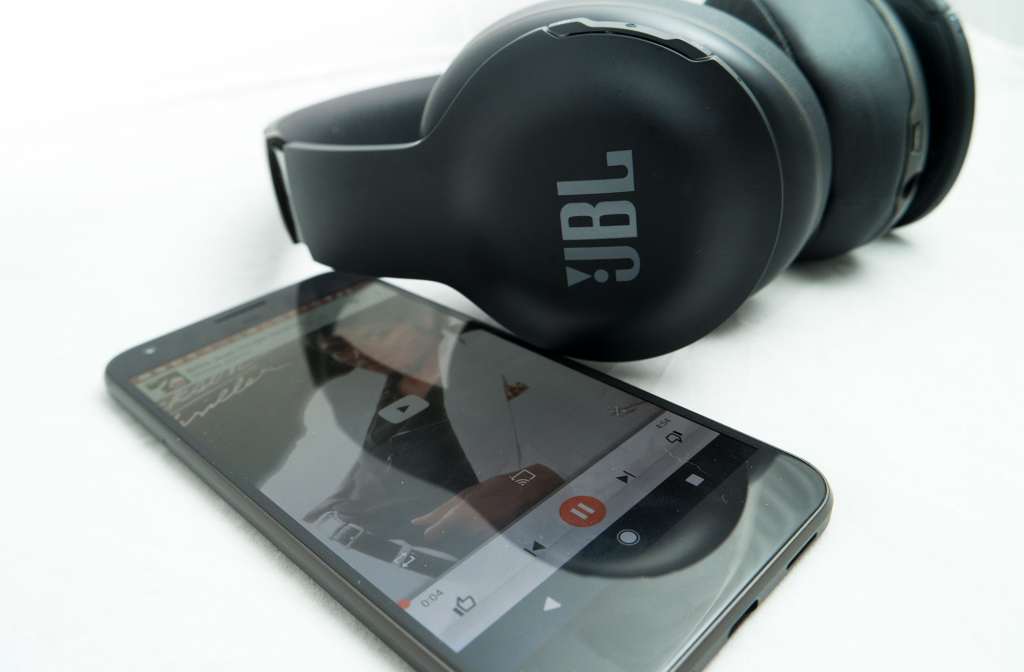 Relatively decent sound
Headphones fold up for easy portability
App is responsive
Design is really flat and uninspired
Cups barely feel around-the-ear
Microphones are in a silly place on the back of the headphones, making it really possible to touch them and hear horrible scratchy noises in ambient mode
Uses a 2.5mm to 3.5mm cable