It seems like every week there's a new smartphone, and ahead of the holiday season, Huawei is shaking things up with the mid-range Nova 2i mobile, built to get features out of flagship phones and into handsets at a cheaper price.
That is effectively what the Huawei's latest Nova is here for, taking a metal body, dual cameras, and a big full-vision screen that takes up most of the body, and making it affordable.
Is this a truly excellently priced middle ground?
Note: As of May 2019, Huawei devices have been disconnected from Google Android due to inclusion on a US trade ban list. While this is unlikely to affect the contents and outcome of this review, it may affect updates in the long term. Please be advised.
Design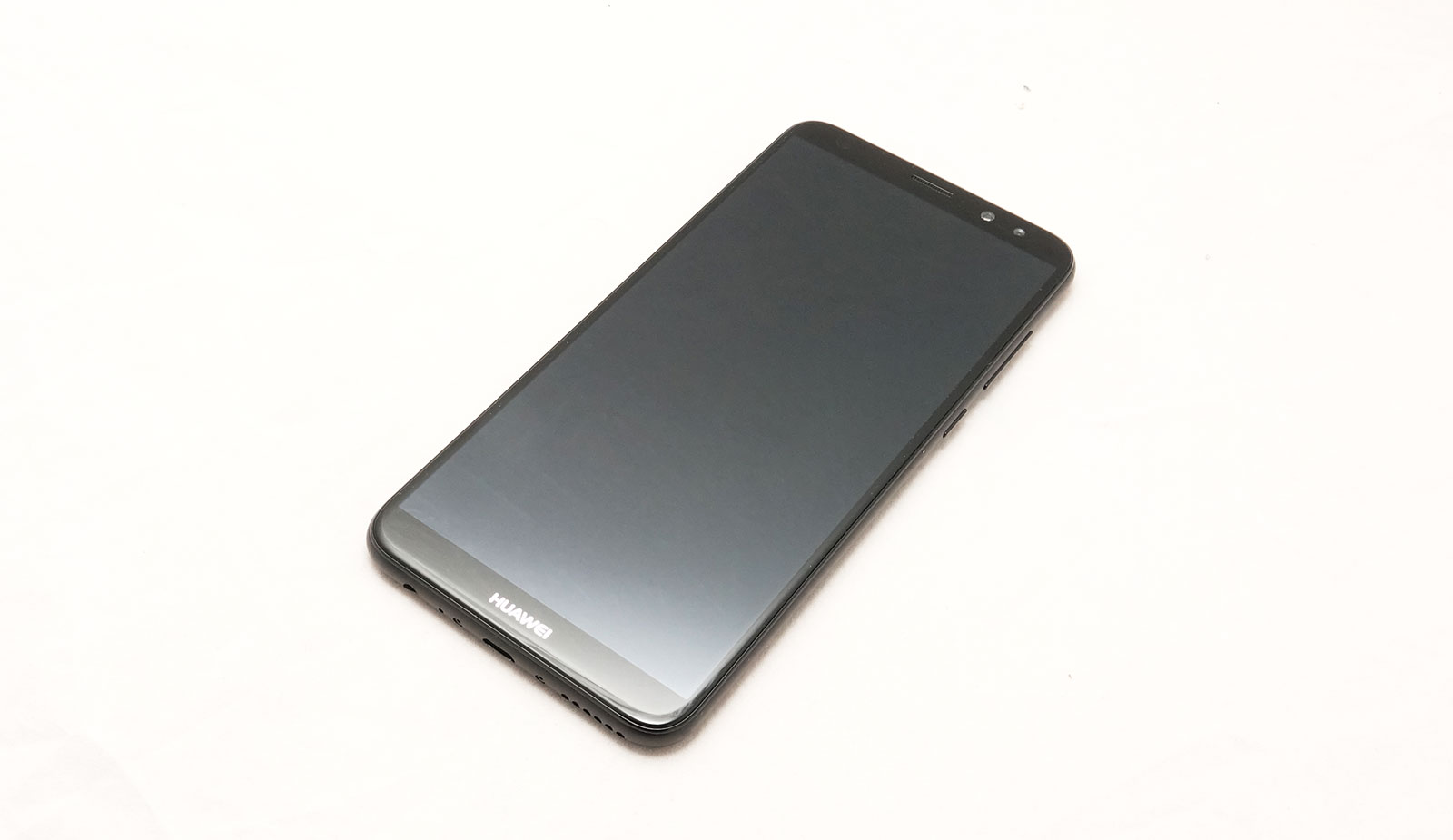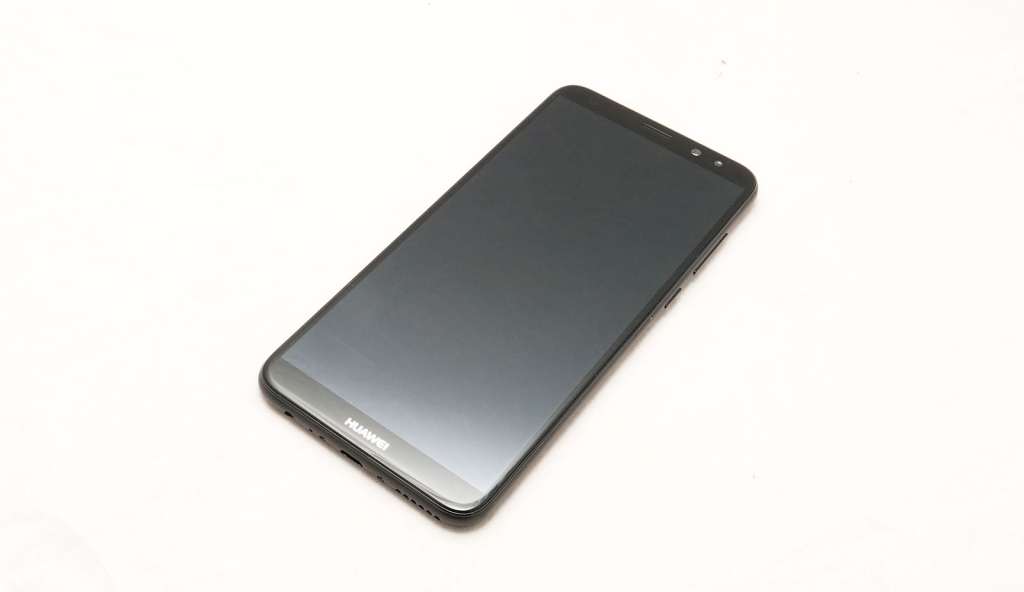 We've written about the change that midrange has had on pricing, but it's merely one thing and one aspect, because the design has changed, too.
What used to be solely plastic (and often textured plastic, at that) is now filled with metal bodies behind those glass fronts, echoing a sense of design and sturdiness led by their flagship siblings.
To that end, the Huawei Nova 2i continues the trend, providing a metal chassis behind the massive 5.9 inch full view display, which basically runs from top to the bottom of the handset, providing a feel close to that of the metal iPhone, but found for more of a mid-range price.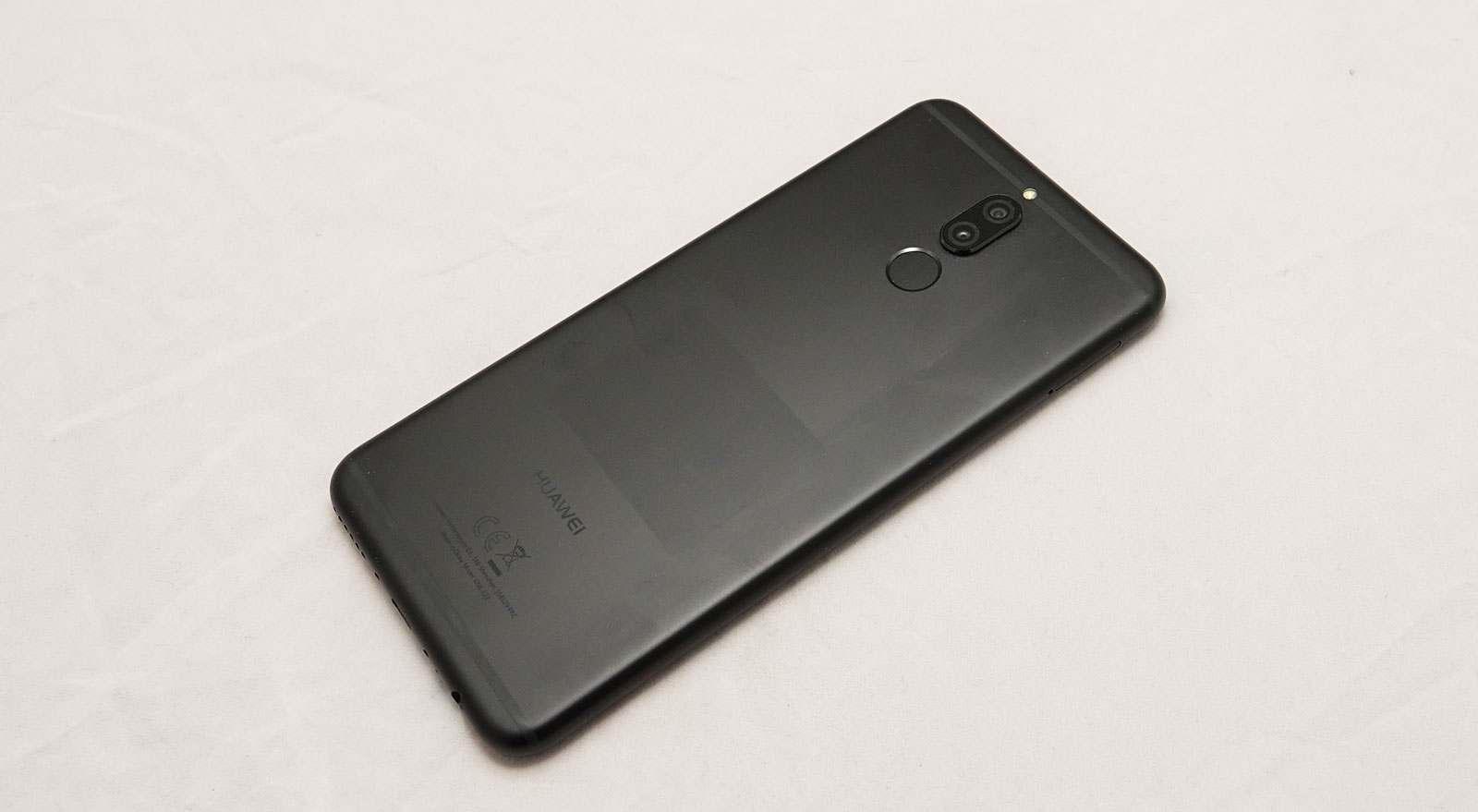 Features
Underneath that mostly metal exterior with a big screen, Huawei has provided some fairly middle of the road hardware that should do enough of what people want without leaning too hard into flagship territory.
As such, you can expect to find Huawei's own hardware along for the ride, but it's not the same high-end chip out of the P or Mate series. No, this time it's the Kirin 659, an eight-core processor that Huawei has paired with 4GB RAM and 64GB storage, the latter of which can be upgraded using a microSD slot on a pin ejectable tray.
Android 7 "Nougat" arrives on the Huawei Nova 2i out of the box complete with Huawei's EMUI Android overlay, running on the 5.9 inch 2160×1080 display, also known as Full HD+ and offering 407 pixels per inch.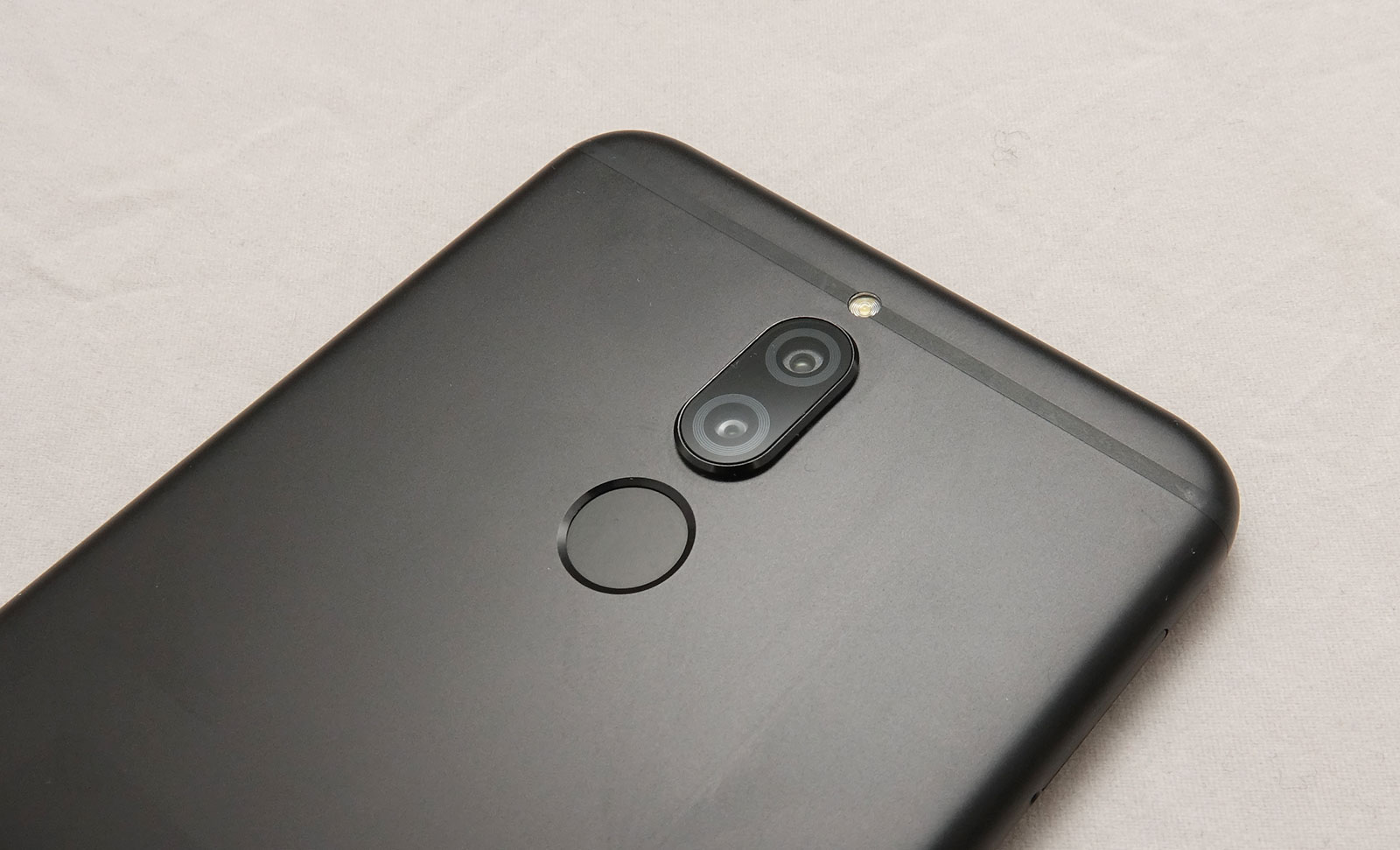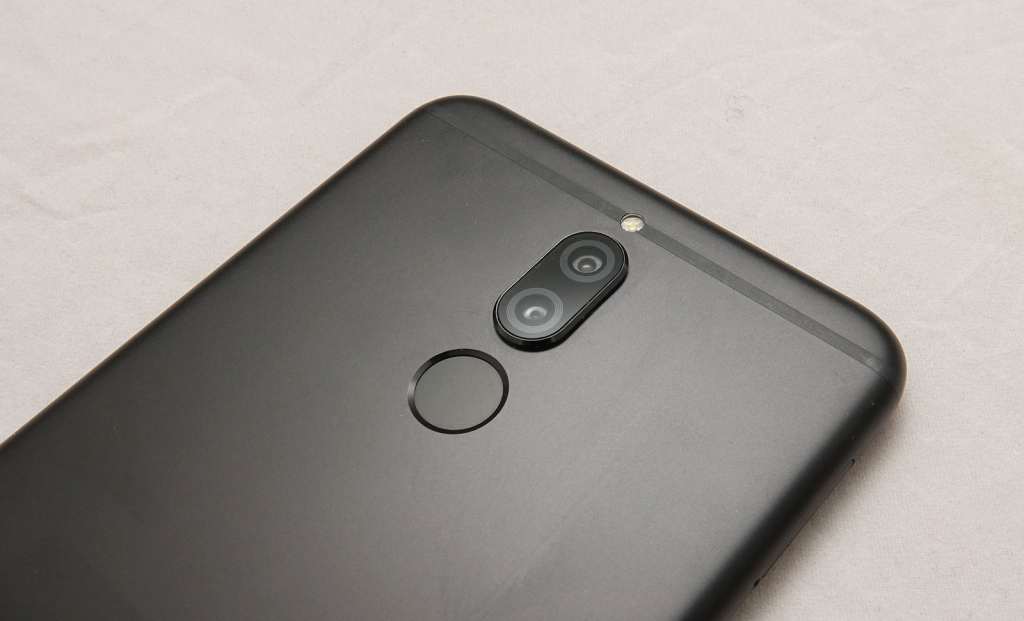 On the camera side, you'll find a surprising amount of cameras here, offering two sets of dual cameras, one for the front and one for the back. At the front, there's a 13 megapixel camera paired with a 2 megapixel camera, while the back sports a 16 megapixel camera and a 2 megapixel camera, offering a portrait defocusing mode thanks to those secondary cameras.
While the cameras air on the playful side, the connections are fairly standard, offering 4G LTE, 802.11a/b/g/n WiFi, Bluetooth 4.x, and GPS, though no Near-Field Communication (NFC) is included in the box. Likewise, the ports can feel a little old, with microUSB at the bottom instead of the usual Type C USB phones get these days.
On the plus side, you still get a 3.5mm headset jack, if that is important to you.
A fingerprint sensor on the back helps round out the features, and you'll find a 3340mAh battery inside the 164 gram Nova 2i smartphone.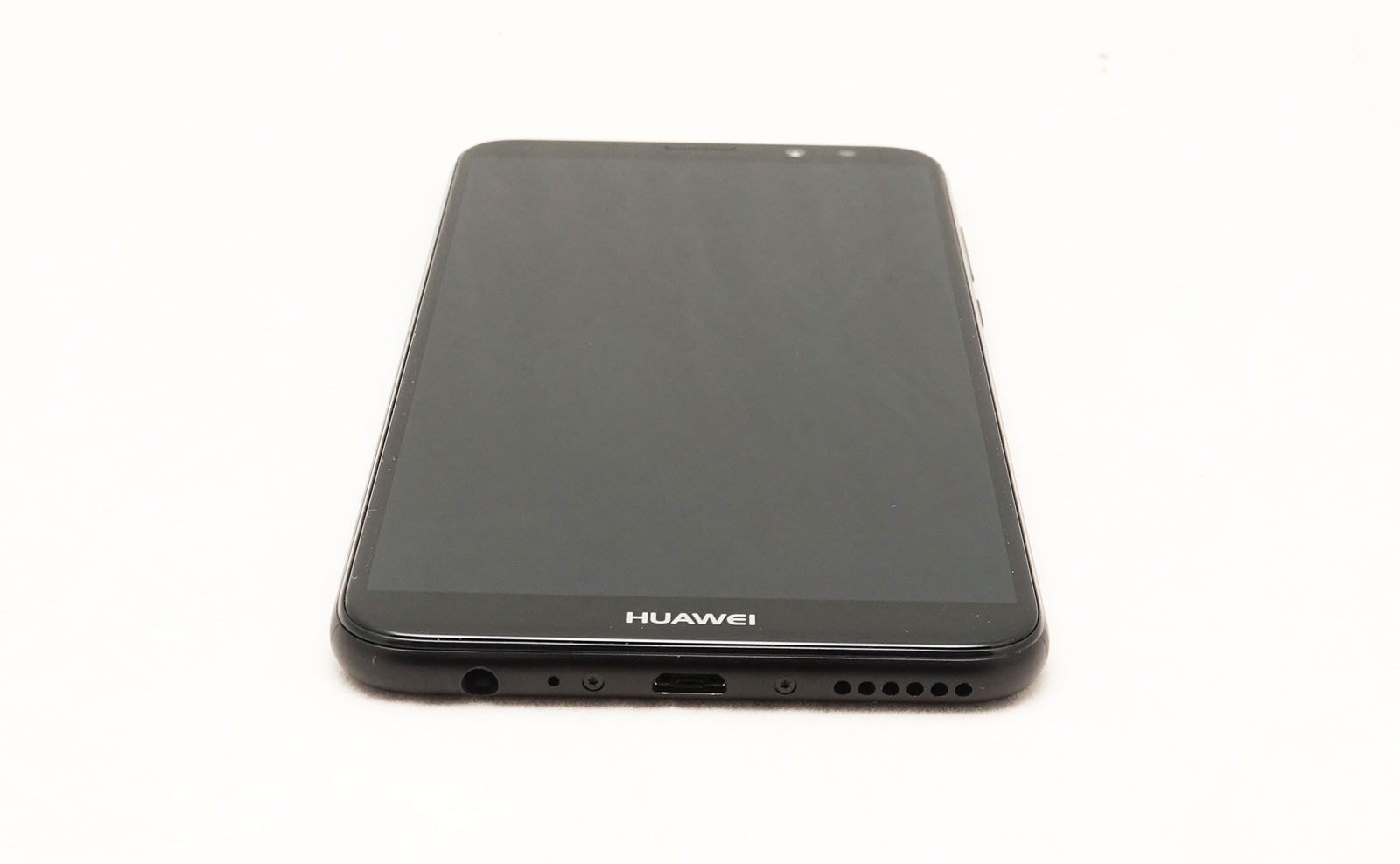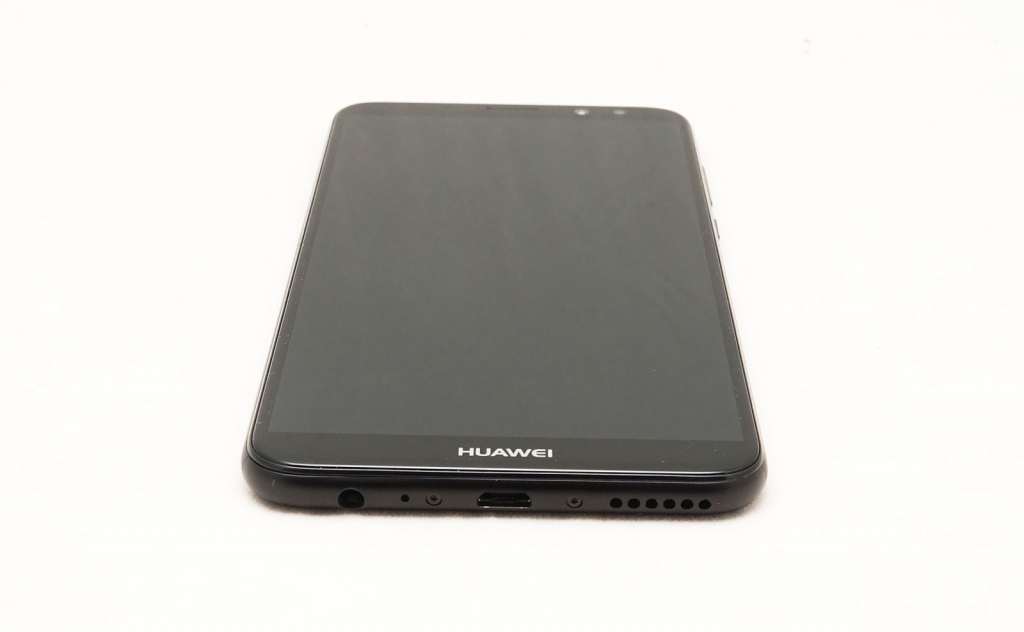 In-use
Getting stuck into the Huawei Nova 2i, it's easy to see what Huawei has continued the Nova range, because as the name suggests, this is clearly not the first of its kind.
Rather, the new phone takes enough of the parts Huawei might need to make a mid-range mobile, and blends them with some of the look and feel of a phone made for 2017, which is clearly that screen.
As is with most Android smartphones today, there are no soft buttons that are there as part of the body, so this extra tall 5.9 inch fullvision screen dedicates a row at the bottom to where Android's on-screen soft buttons go.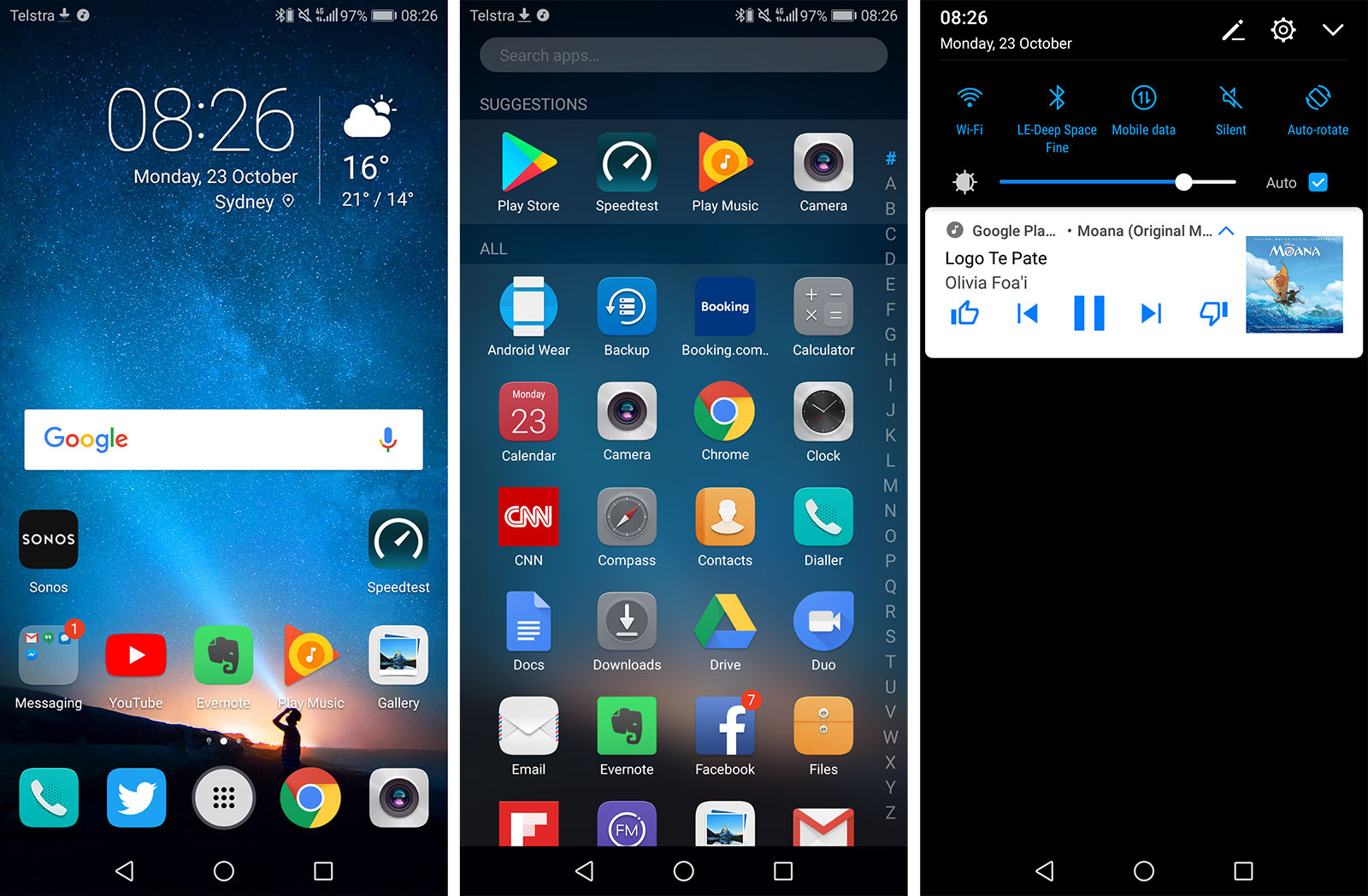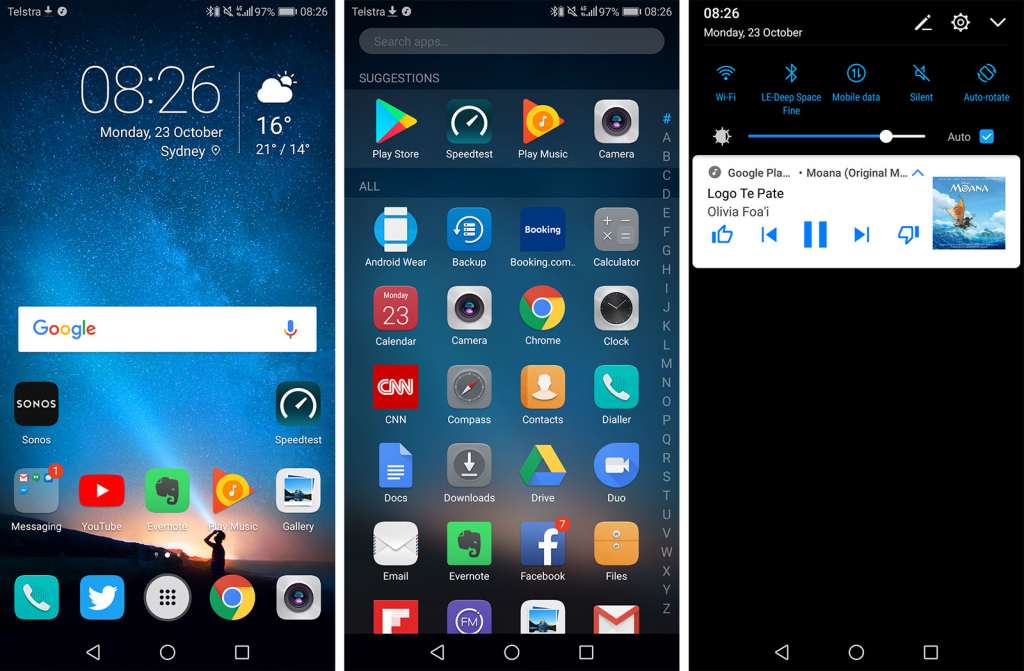 Fortunately it's very easy to adapt to, especially if you've never used a modern Android phone, and it's helped by Huawei's overlay, EMUI.
Kind of like an Android-iOS half-breed, EMUI offers either the iPhone experience with apps on every home screen alongside widgets (almost like how Oppo does things) or with a more Android-like interface with an app menu.
It's this combination of the way things are done that helps to make the Huawei Nova 2i easier to use, though it won't be for everyone.
We still prefer stock Android in phones by Google, Motorola, and Nokia, not to mention the close-to-stock options by Samsung and Sony, but the look of the Nova 2i is definitely easy to adapt to, especially since things like the auto-updating lockscreen make it seem always new and refreshed.
Performance
Performance is one area where things start to take a bit of a downturn, because while the Huawei-made Kirin 659 processor is easily no slouch and the inclusion of 4GB RAM is definitely generous, sometimes you can see the odd performance issue crop up.
Synthetic benchmarks don't show these, and for the most part, the processor inside the Huawei Nova 2i handles itself well enough, too. Sufficed to say, the performance here in the Nova 2i is certainly strong enough, but you may find a little bit of lag every so often.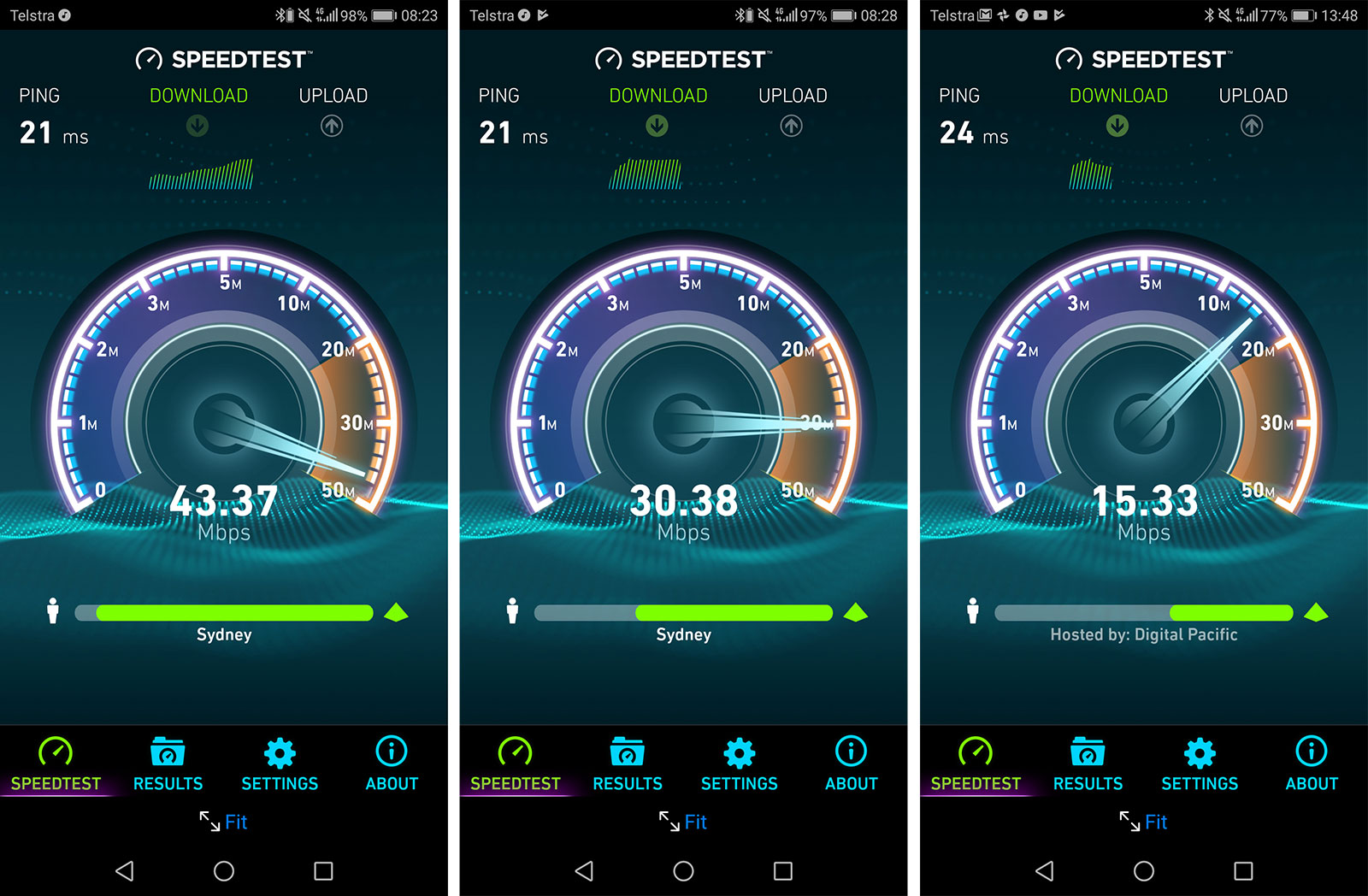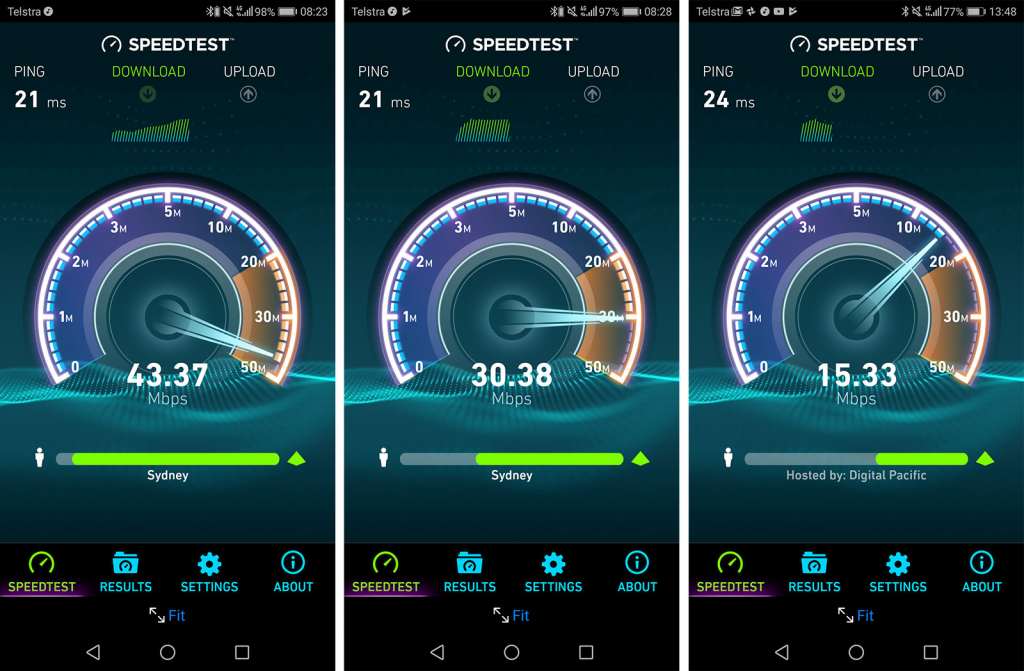 Over on the 4G performance side of things, that's not bad either, though the Nova 2i is by no means one of the fastest phones we've seen either. While Huawei didn't exactly say which category the Nova 2i operates at in 4G, our feeling from our tests is that there's an older Category 4 modem here, which means speeds of up to 150Mbps down and 50Mbps up are on offer.
That's certainly not slow, and our tests revealed speeds of a maximum of 60 on Telstra's 4GX network in the Sydney CBD, suggesting that to be the case.
All up, not bad, and definitely more in line with what we'd expect a mid-range smartphone to perform like.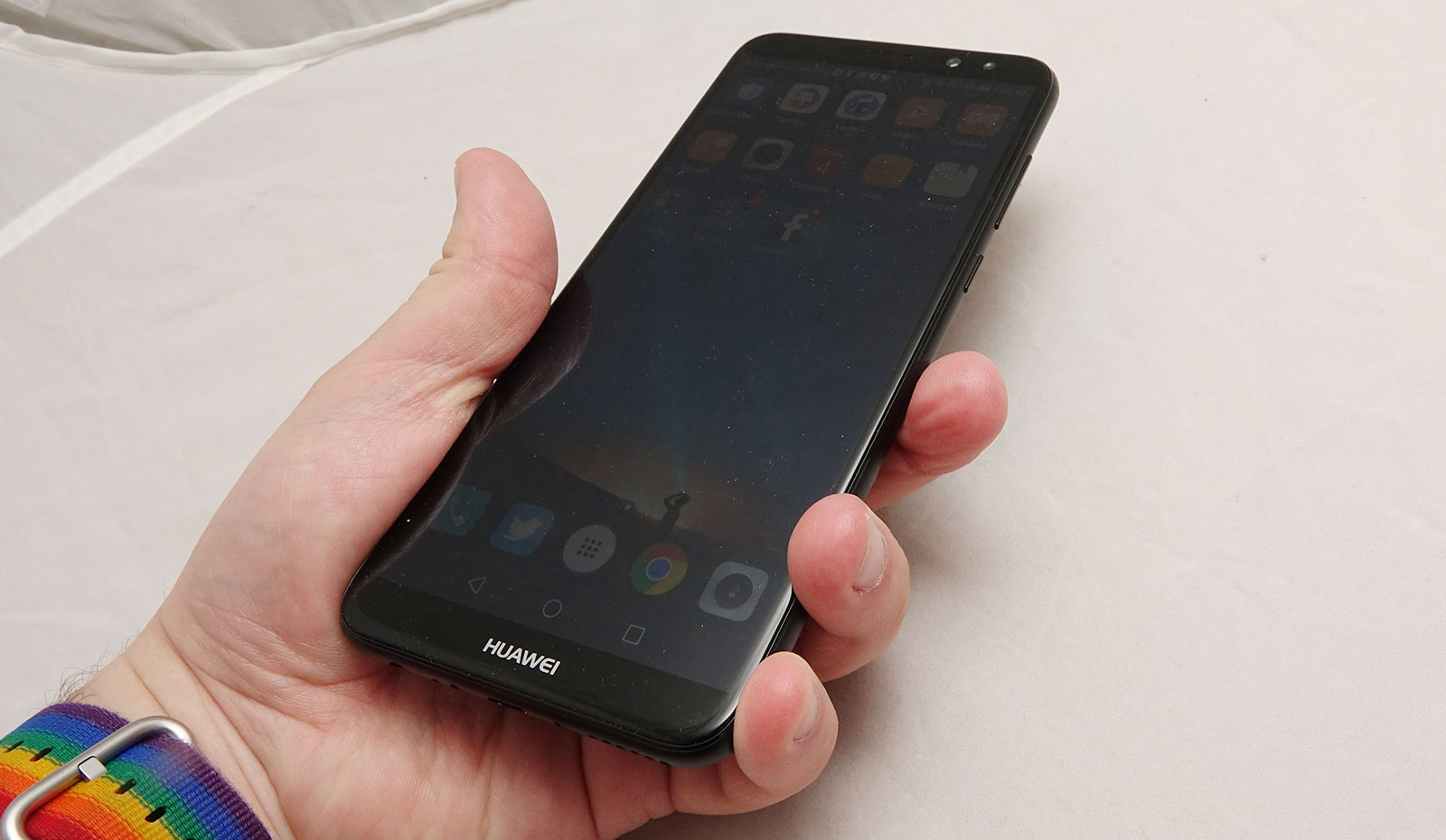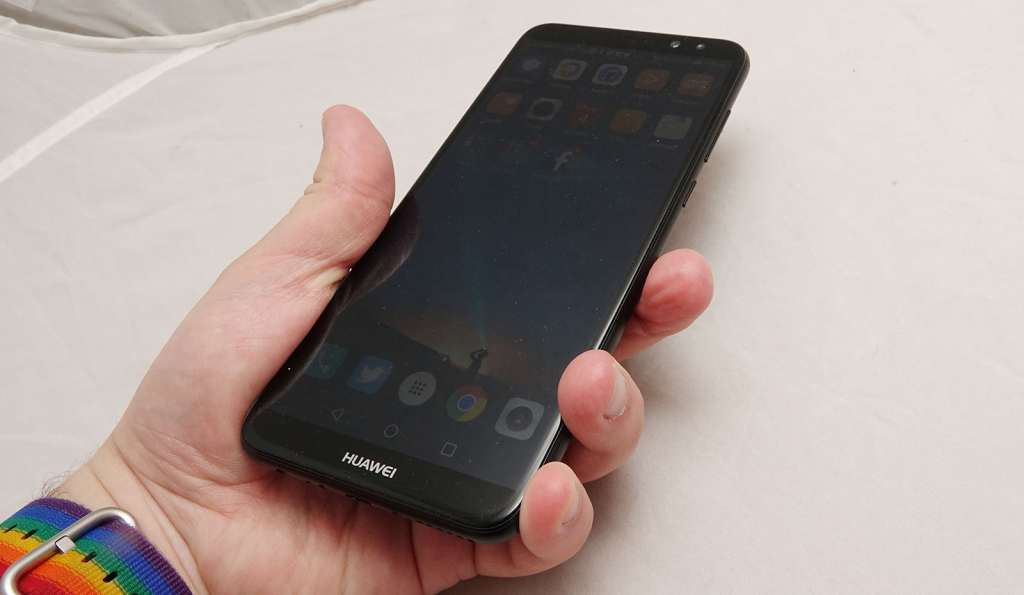 Camera
Easily one of the most intriguing areas of the Nova 2i (outside of that long screen), Huawei's mid-range mobile includes four cameras, with two on the back and two on the front, both designed in much the same way.
While most of Huawei's focus has been to build dual cameras in the past with a combination of a colour and monochromatic sensor, something it has worked on with the likes of Leica, the Nova 2i won't be benefitting from that relationship.
Instead, it will see a different type of technology, using a combination of a big sensor and a little sensor to make images support the kind of background de-focus that Apple's "Portrait" mode has achieved.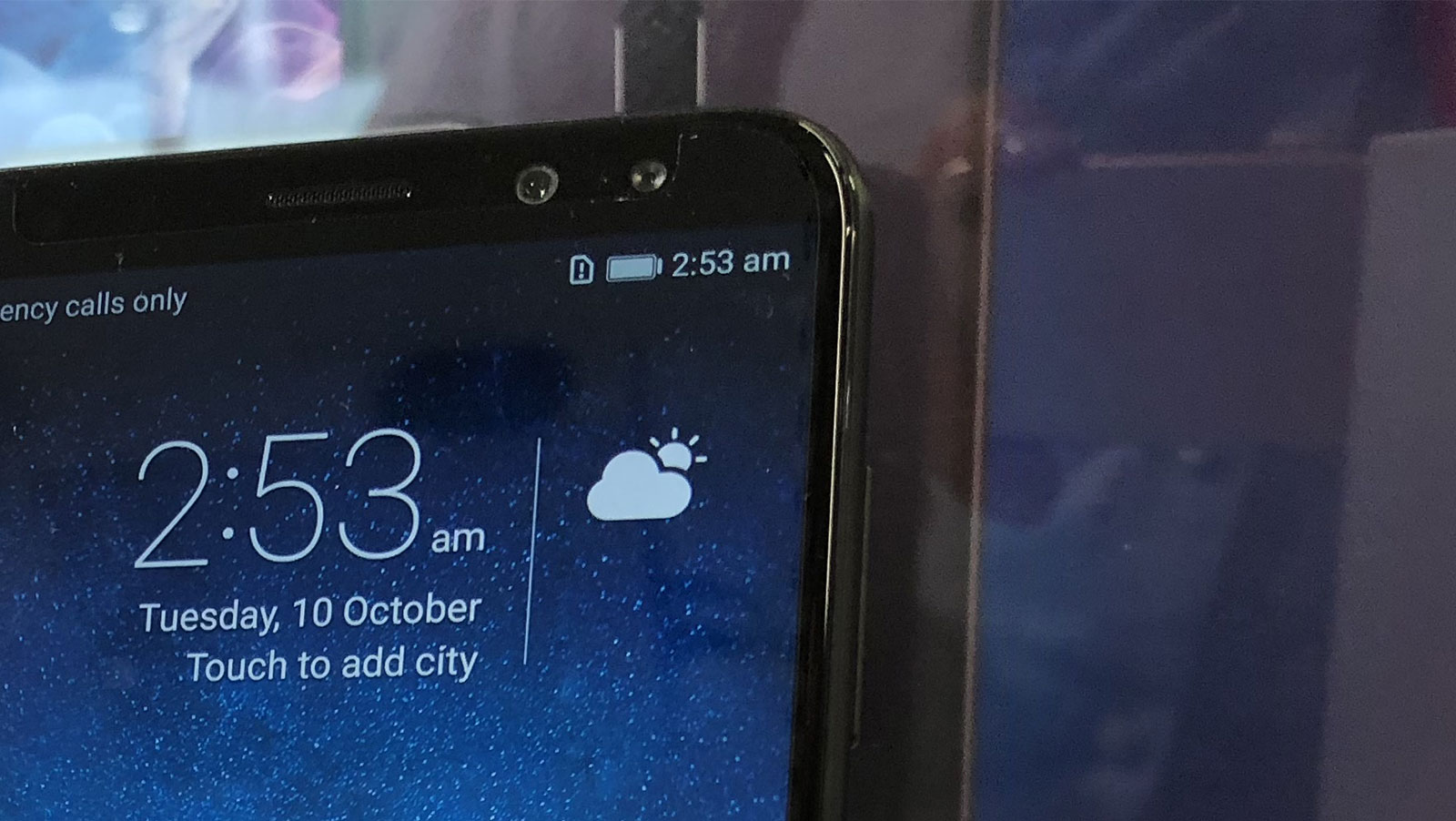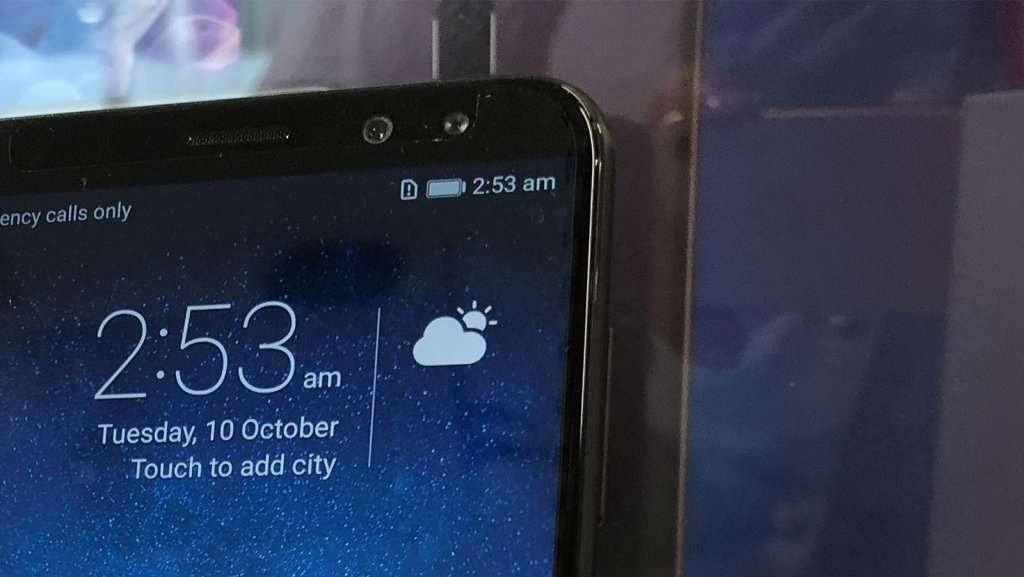 That is the primary reason you get two extra cameras on each side, with the main cameras taking the big sharp shot, while the little cameras get a feel for the outside world and blur the edges, so to speak.
And for the most part it works, emulating what Apple has achieved so successfully with its iPhone 7 Plus and iPhone 8 Plus Portrait modes, though up close, we think the iPhone's larger sensors help give it the edge on these devices.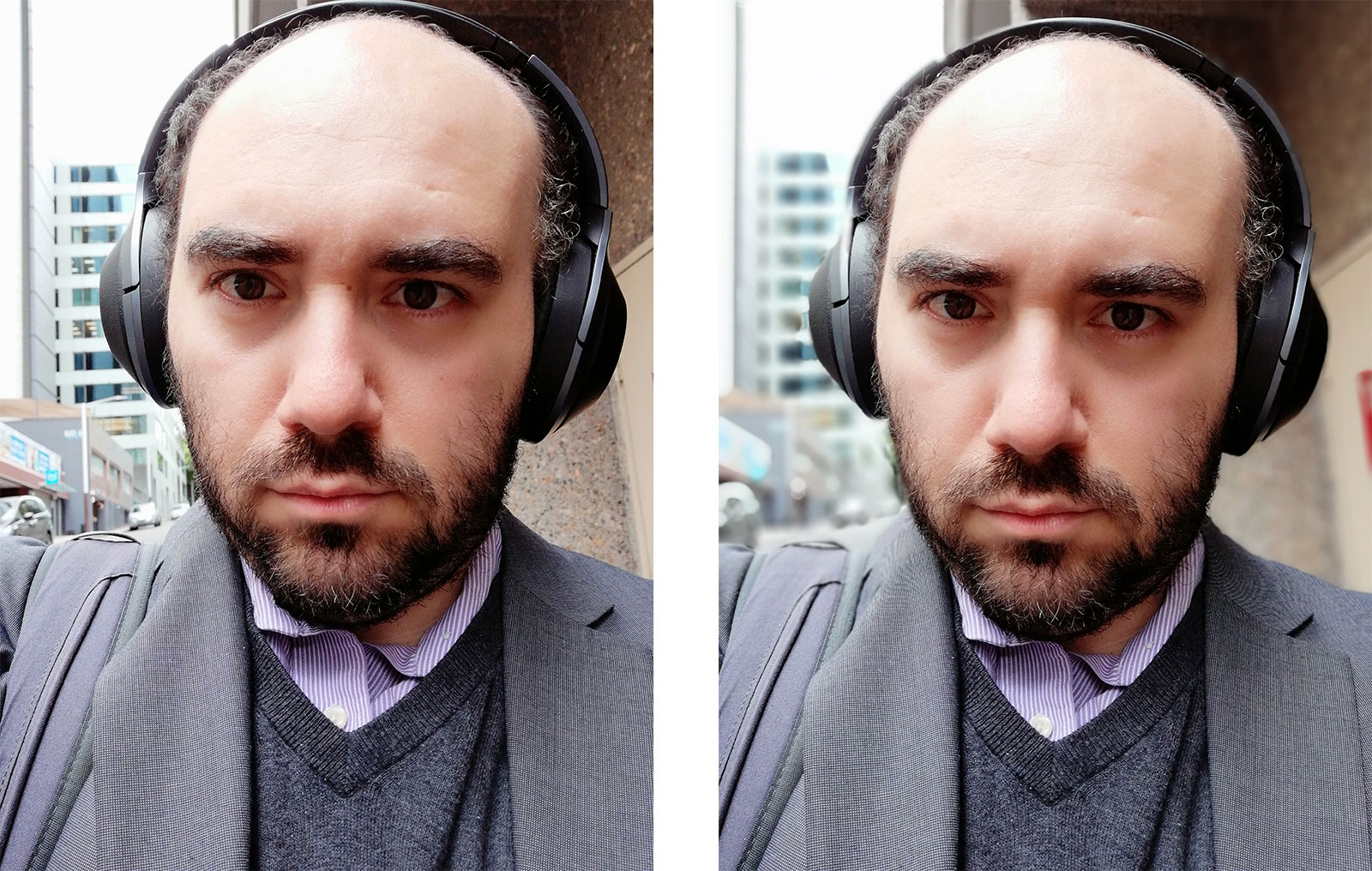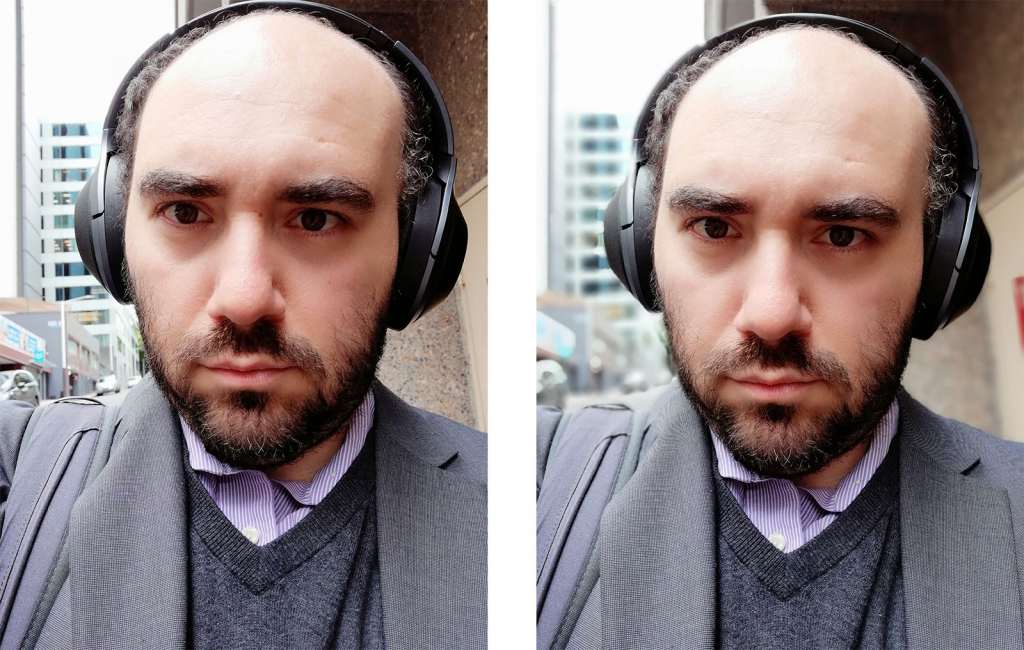 If you don't need to take a portrait photo, the Huawei Nova 2i offers up not a bad camera, especially for the price, though we did find our photos to be a little over-saturated for our liking, with some of the lighting not exactly balanced.
For the most part, the Nova 2i camera will take a good shot, though understandably day definitely works better than night, but our pet peeve wasn't really the camera, but rather the camera interface.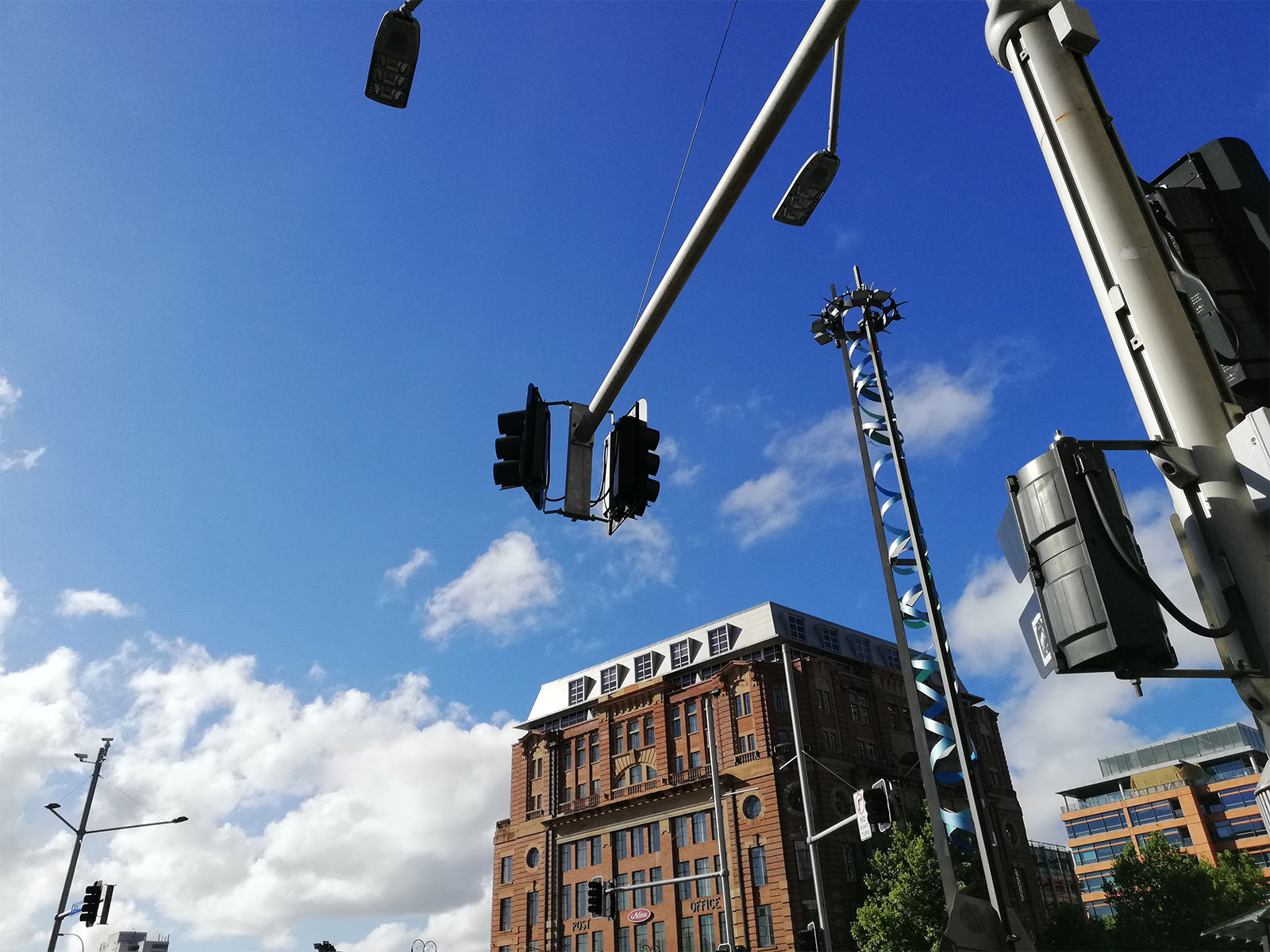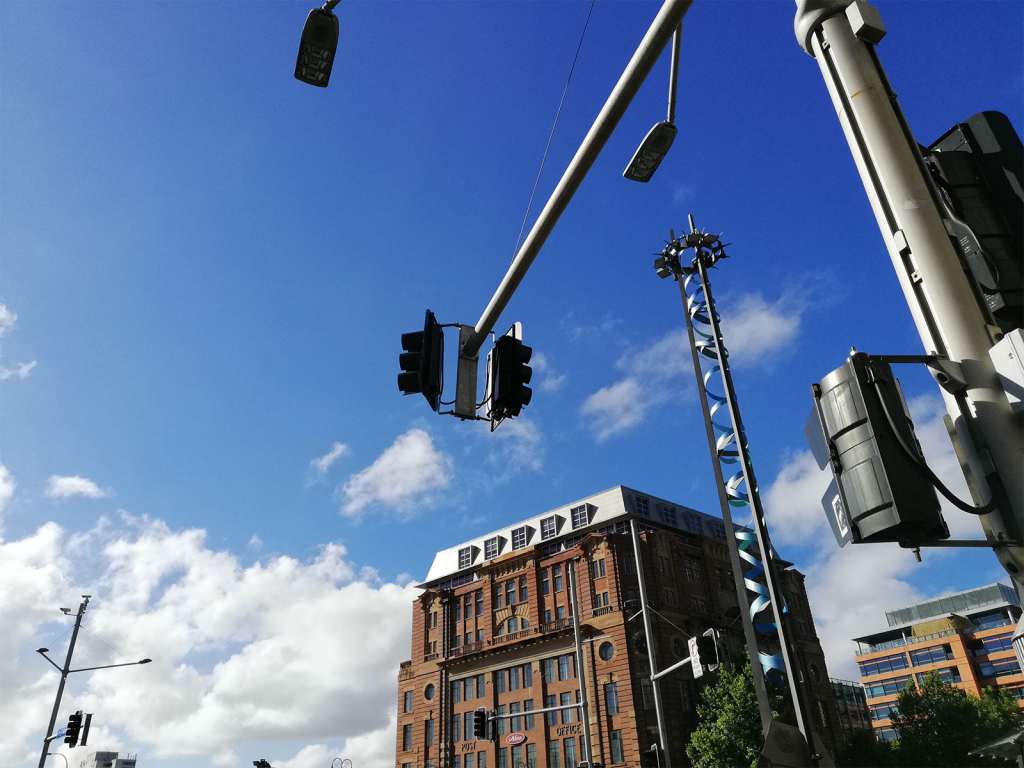 Maybe it's because we've been spoiled with good camera design on smartphones for a while, but it's beginning to feel like aspects of the Huawei EMUI camera controls are piling up and need to be cleaned out, with the excess of icons not really being self explained, at least for the first few times.
You'll get the hang of it, but the more we used the Nova 2i, the more we wished Huawei's designers and engineers came together to clean up the interface, making it a little more user friendly than an excess of icons around a frame.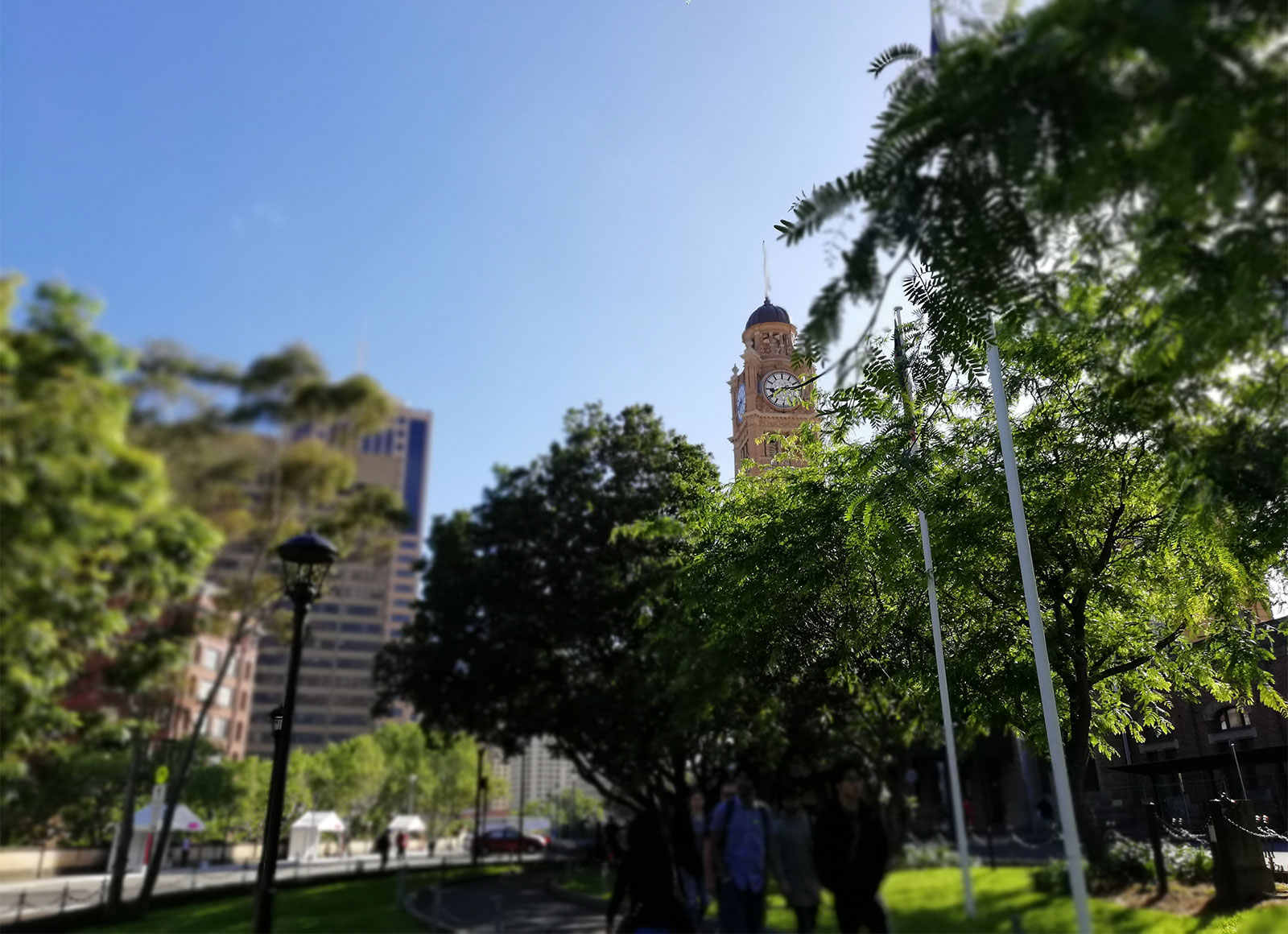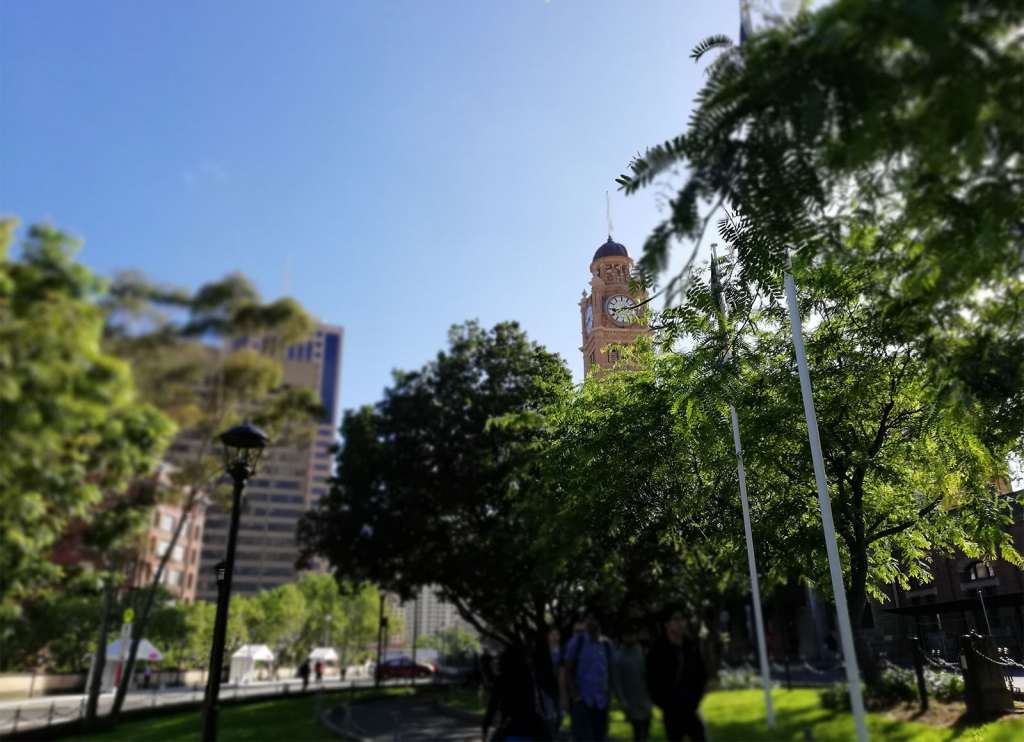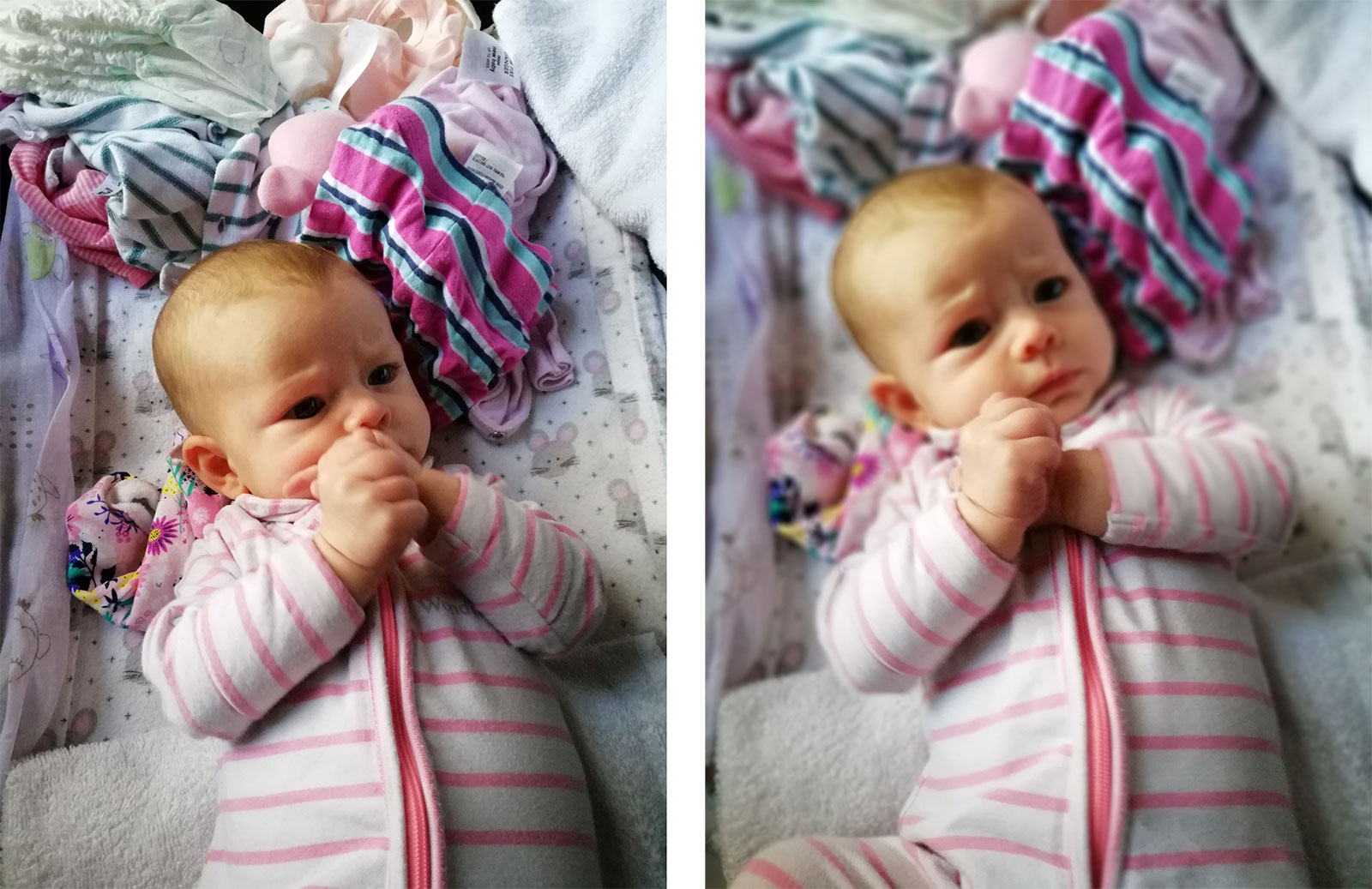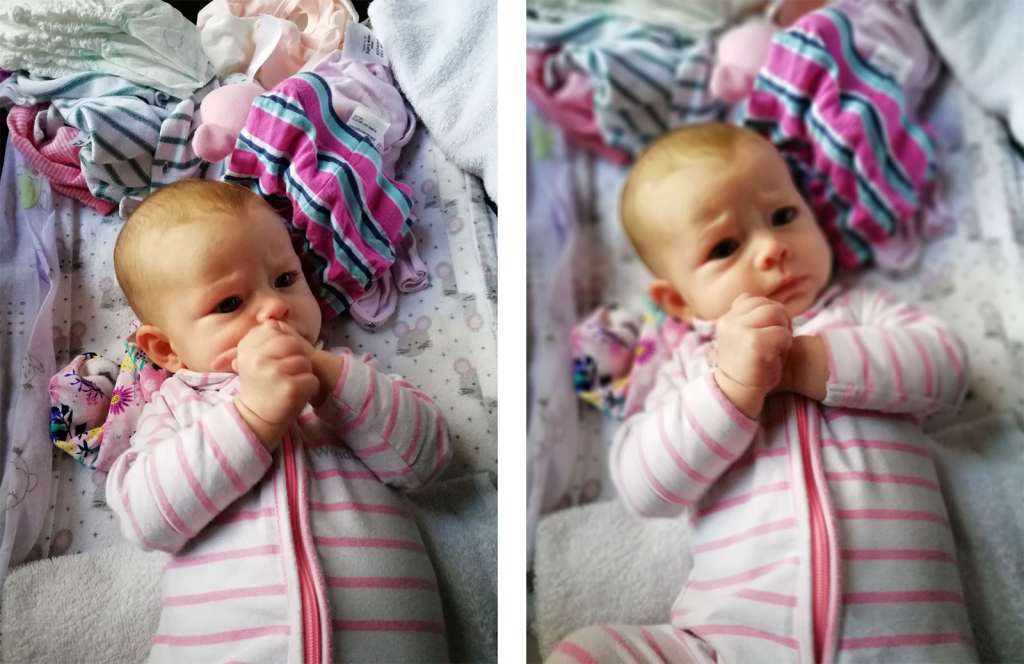 Battery
While the cameras could do a with a bit of work, the battery kind of follows this trend, with a solid day with no trouble, though that's about it.
Our tests comprised typical smartphone usage of making and taking calls, sending and receiving texts and emails, web browsing, social networking, listening to music, taking pictures, and so on — you know, general smartphone activities — and we experience battery life extending past the 24 hour mark, but not by much.
You might be able to get a little more if you looked past the super-long 5.9 inch screen and relied on it a little less, not to mention steered clear of using Bluetooth for wireless headphones and a smartwatch, two things that are included in our review, but that's it.
Seriously, this is a 24 hour phone with a little more juice left in the tank, and while you might be able to hit into the second day, we'd probably leave this as one day smartphone.


Value
One area Huawei has basically nailed is the price, and given that this is a mid-range phone, Huawei has opted to keep the Nova 2i as that: mid-range. And while the mid-range is clearly changing in price, Huawei hasn't shifted it one iota, leaving it as $499.
Where a thousand bucks used to mean flagship, just under $500 means mid-range to us and many other people, and given the combination of screen technology, metal body, excellent fingerprint sensor, and curious combination of dual cameras on each side, regardless of the occasional bump, it's pretty clear Huawei has the right price on this phone.
What needs work?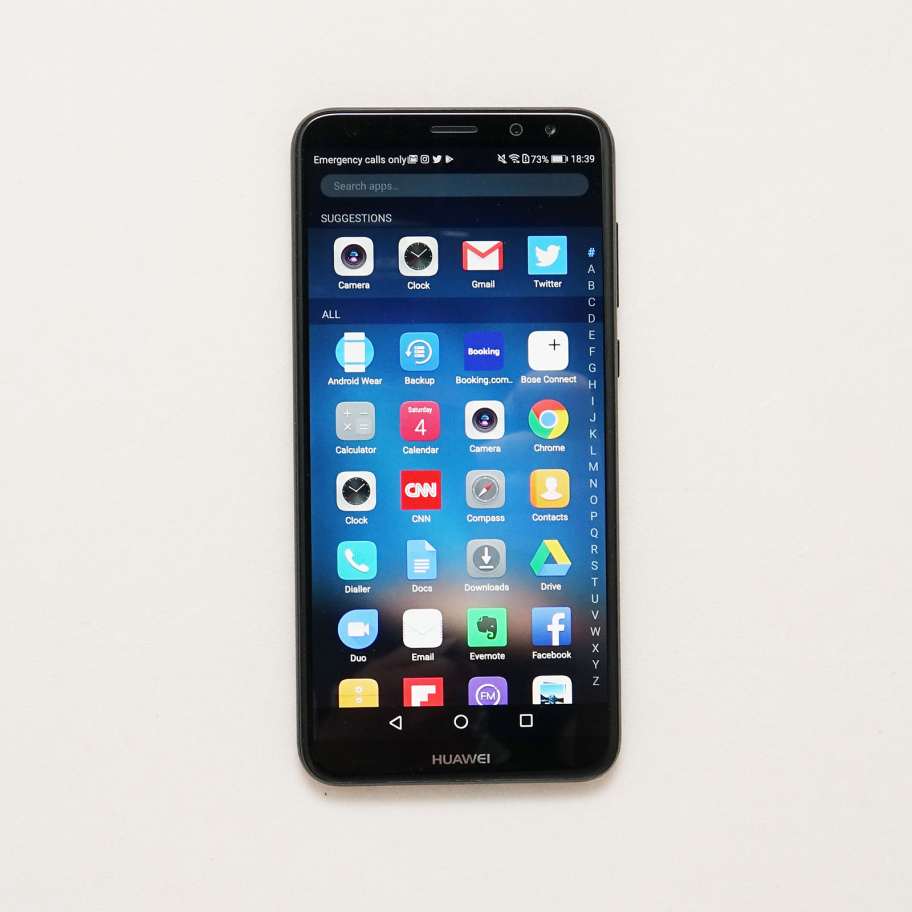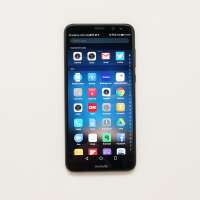 While the Huawei Nova 2i certainly has a lot going for it, some things confuse us, almost as if Huawei brought over some of the bumps in the road from an older phone to this newer phone.
For starters, there's that camera over-saturation problem we've mentioned already, and it's just always there, but so are performance hiccups, with a random slowdown here and there, too.
It's hard to work out what's causing it, but sufficed to say sometimes apps won't load as quickly as you might want, especially if you're jumping between them in multitasking. Again, it was random and not an "all the time" situation, but it was something that grabbed us early in the review.
One thing we felt fairly regularly, however, was a Bluetooth range issue, and while we tested Bluetooth headphones, we found the Huawei Nova 2i would drop out a little more often than we'd have liked. We checked a few headphones to make sure it was the phone, and lo-and-behold the Nova 2i was the victim, bringing to mind some of the Bluetooth issues we also saw in last year's P9 smartphone.
Mind you, if you're not using wireless earphones, you'll likely never encounter this problem, and it will likely be just as easily fixed through a subsequent update, but we'd be remiss if we didn't at least point this out.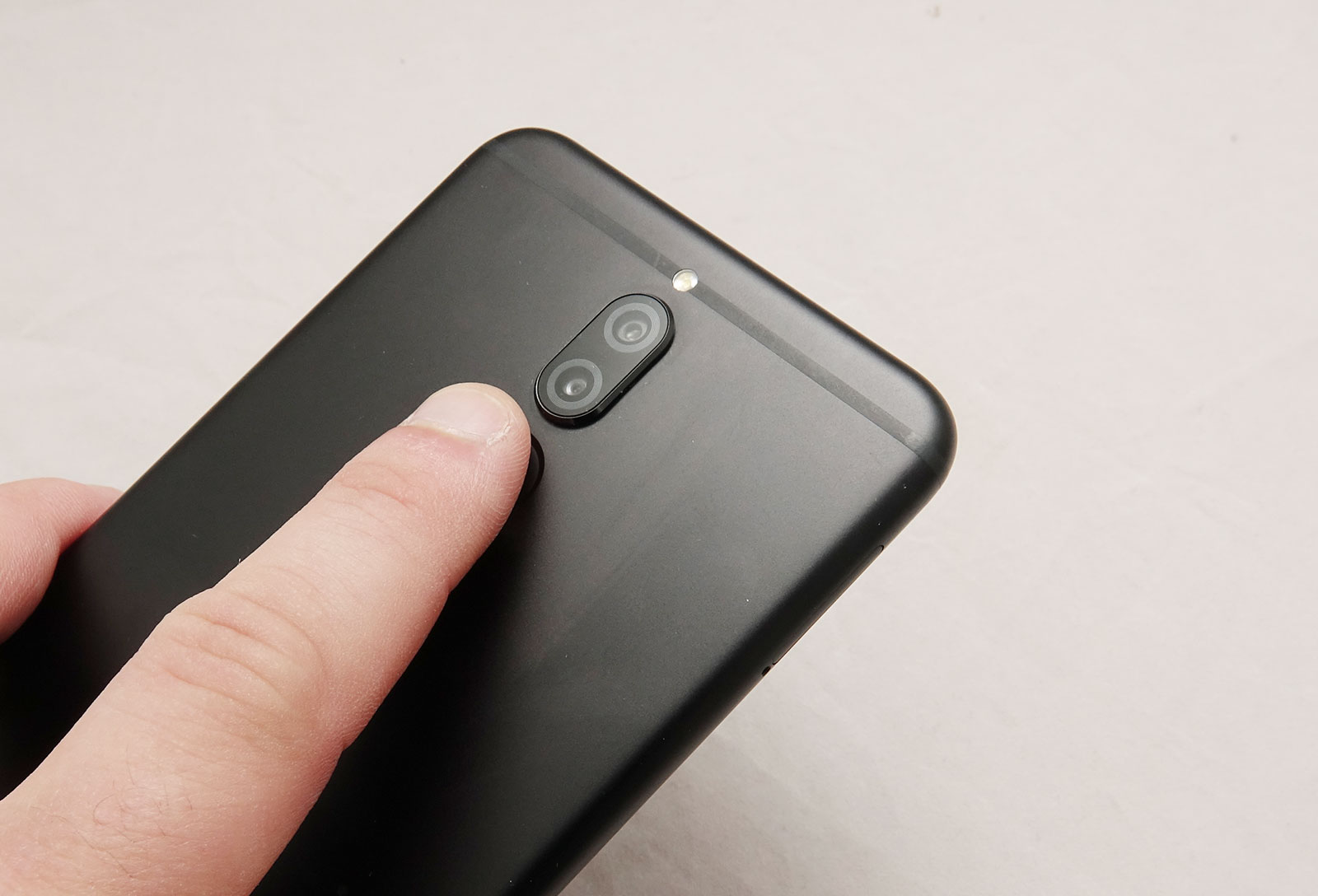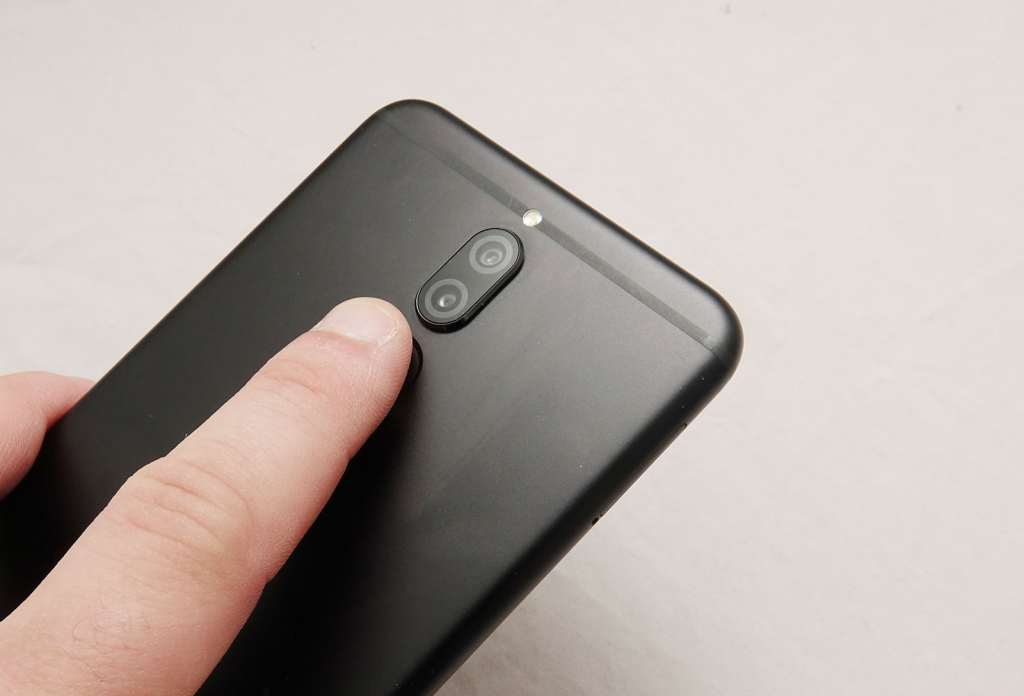 And the one other thing that has us puzzled is the charge connector at the bottom of the phone: it's microUSB.
For the most part, Huawei has moved on to the newer USB Type C standard, and you generally see it across its phones. But here in the otherwise modern Nova 2i, the connection is from a few years ago.
Now there's nothing wrong with that older standard, but we're a little confused as to why Huawei didn't just say "hey, this is where everything's going, so let's use it on our mid-range option, too". It would have made much more sense.
Final thoughts (TLDR)
Outside of those bumps, however, Huawei's Nova 2i is an intriguing handset, offering the full-screen design of a newer phone like Samsung's Galaxy S8, but without the price, dropping this down to $499 outright.
Granted, the screen technology isn't the same and the resolution isn't quite there, but if you don't care about that and just want a phone that looks and feels as good as other flagships without the high price tag — if you're after what is essentially a cut-cost almost flagship — the Huawei Nova 2i has your name on it.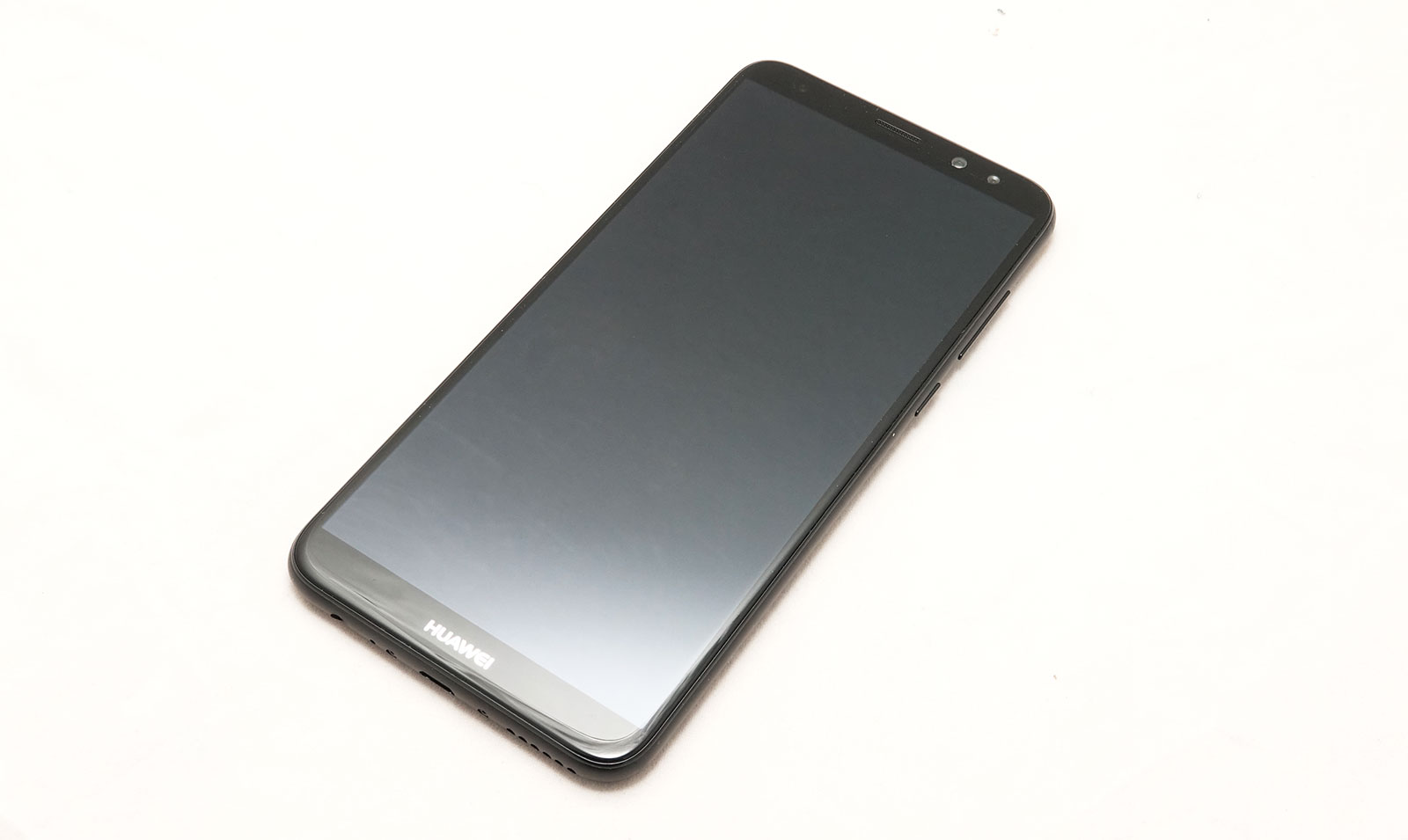 The good
Nice solid design
Long full-vision display makes the phone feel super new
Rear fingerprint sensor placement is excellent, and the sensor is fast
Great pricing
The not-so-good
Camera is can be overly saturated
Performance hiccups here and there
Still uses microUSB, an odd decision from Huawei