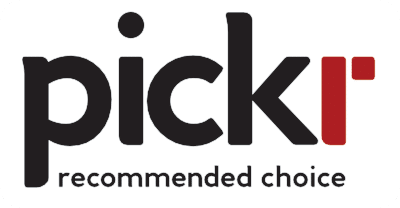 A new year and a new Note, as Samsung's Galaxy Note 8 returns to offer more than just another big phone, but a big phone with a great camera, battery life, and something to use that big screen for.
Last year wasn't Samsung's best year for its long-running large-screened "Note" smartphones, and after a few attempts at salvaging a phone that needed to be recalled, the Note series is back and better than ever.
This year, the competition is particularly fierce in the smartphone world, as companies try to draw people over either new and exciting screen technologies, better cameras, and more competitive pricing.
With the Note 8, Samsung is focusing on two of those, building what will arguably be its best big phone yet. The question now is that is it the best phone, or will it be just the best big phone?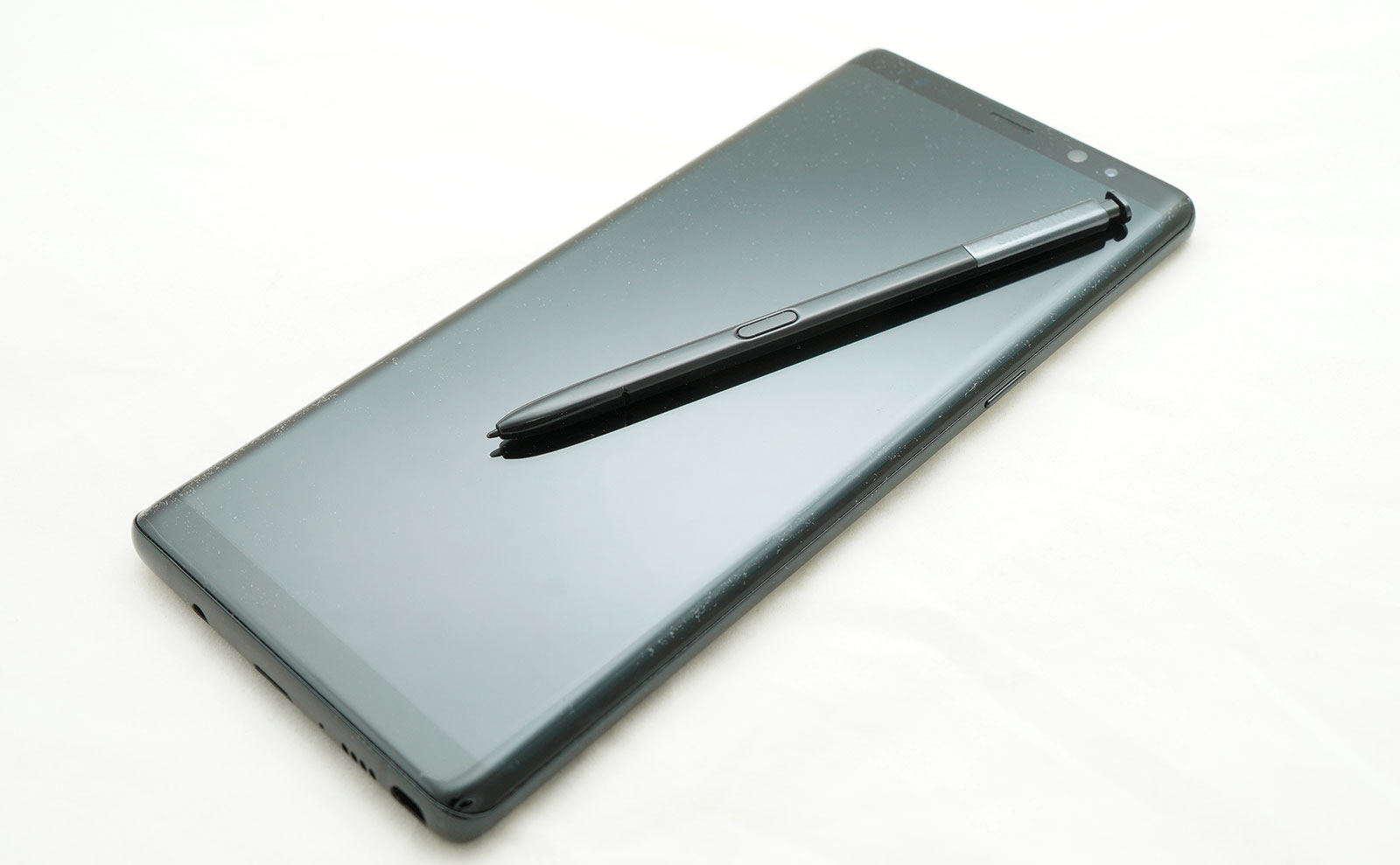 Design
If you've seen a Samsung flagship from this year, from 2017, there's a good chance you vaguely know what Samsung is going for with its design of the Galaxy Note 8.
Make no mistake, the Galaxy Note 8 isn't exactly going to break then mould when it comes to designing smartphones, as Samsung turns to a shape that is both familiar for the Note and familiar for 2017.
Addressing the former, we're back to a slightly rectangular form, as the digital mobile phone equivalent of the notepad returns, delivering a softened metal and glass slab that is less curvy than its Galaxy S8 and S8+ siblings, and more like a tall notepad you might take with you, basically coming off like an evolved edition of the Note models we've seen prior.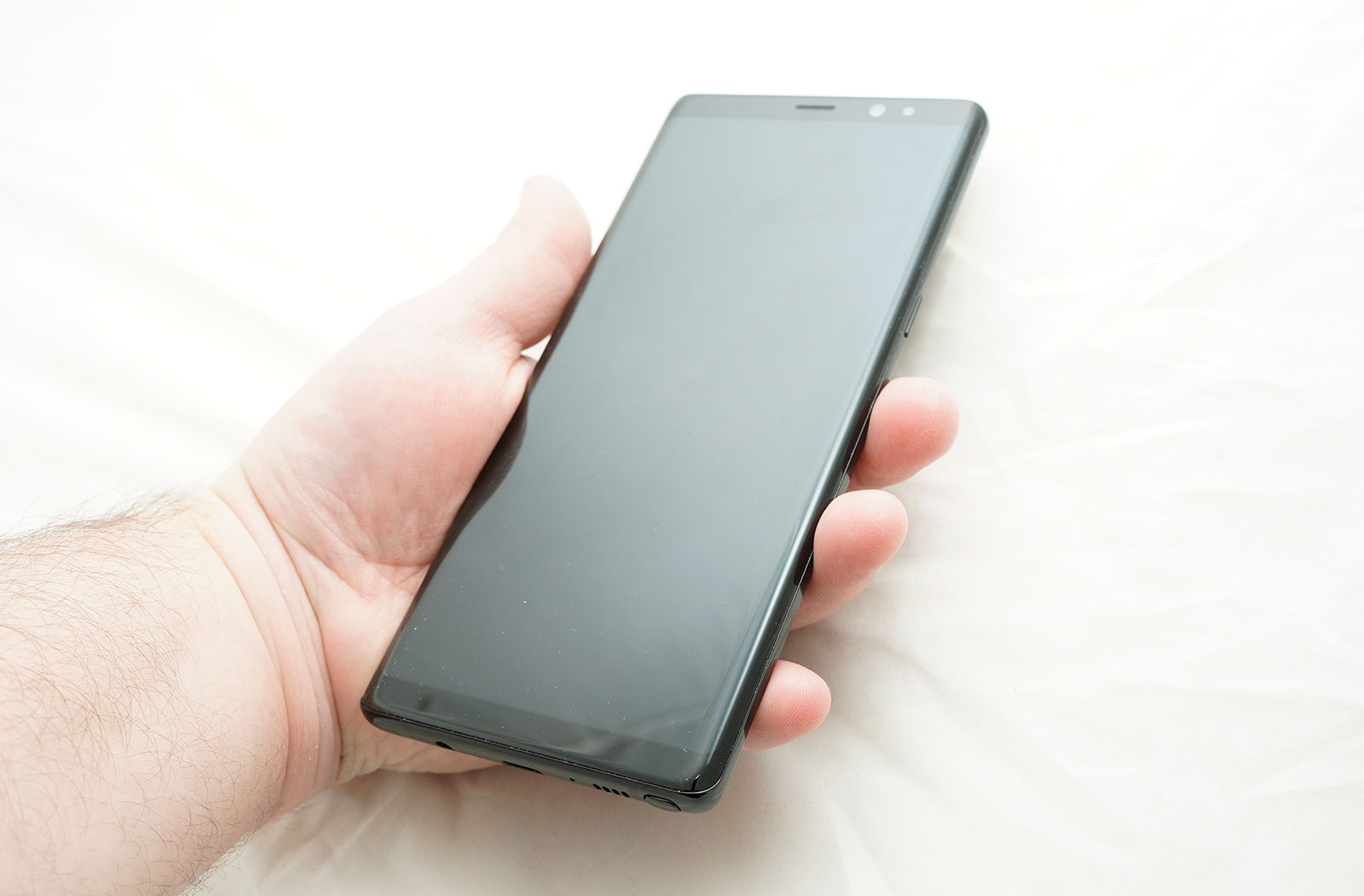 The dash of 2017 is still there, however, so you'll of course find a curved and long 18:9 display in the handset, stretching from nearly the edge of the top and bottom, and wrapping around the left and right edge, so much that when you grip the handset, the screen seems edgeless.
Essentially, the Galaxy Note 8 is the rectangular equivalent of the Galaxy S8 and Galaxy S8+, although it is much larger.
You'll still find metal and glass as the premium materials, that's for sure, and the whole thing has a slick glass stone feel to it, but it is definitely much, much larger.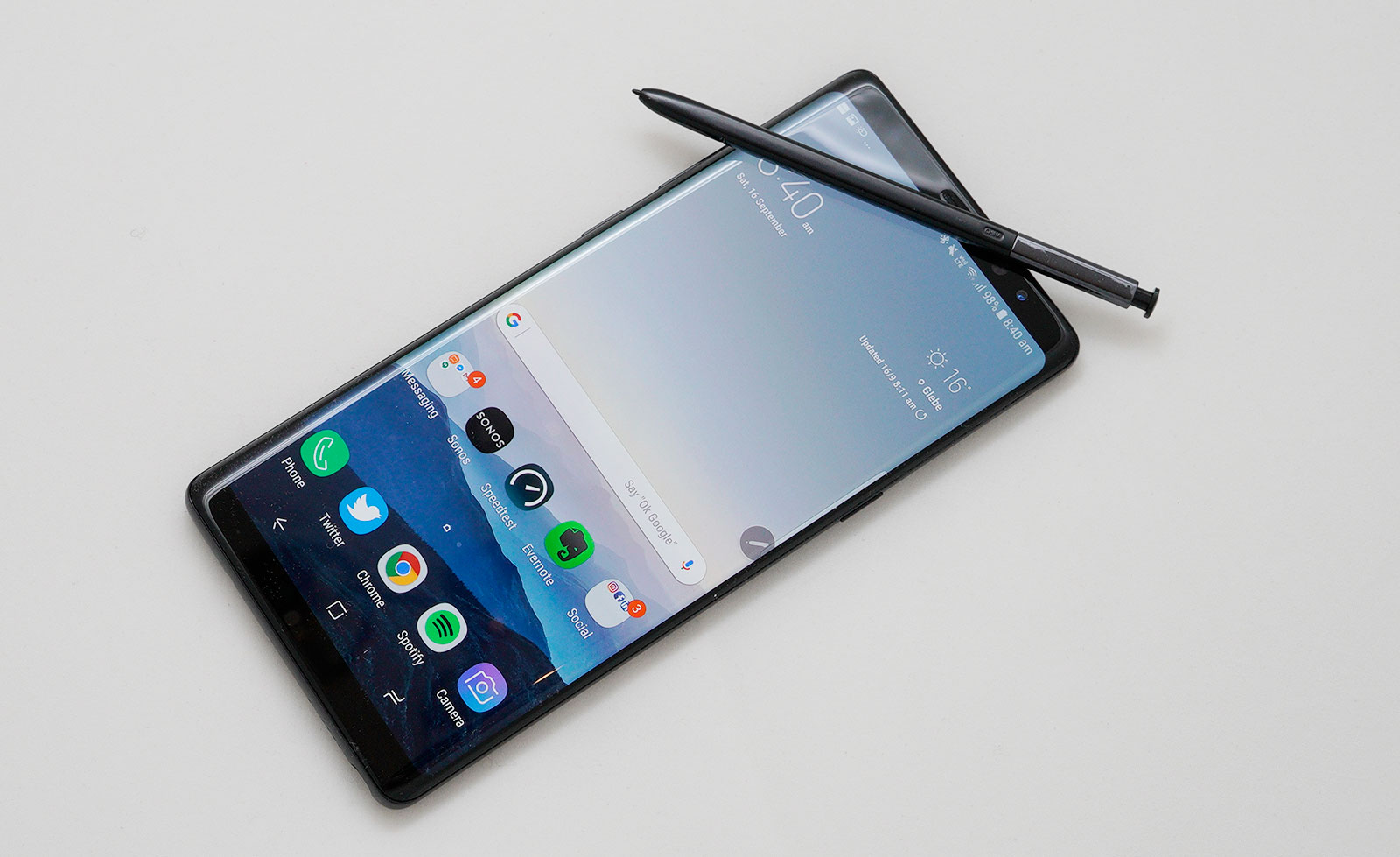 Features
That larger handset does arrive with a few new tricks, not to mention the Samsung S-Pen returning, clicking out of the bottom of the handset and supporting more pressure levels than previously, with 4096 offered just like on the recent Galaxy Book laptops.
We're getting ahead of ourselves, though, because before we get to the stylus and what sets the Galaxy Note 8 apart, we need to reveal what keeps it close to being the same, and that's basically the spec list.
You see Samsung tends to continue with the same template in its mid-year models, continuing with what worked earlier in the year and changing things where it needs to, applying some tweak, some polish, and some spit and shine only where it's needed. After all, if it ain't broke, why fix it?

To that end, you'll find some pretty familiar hardware ticking around inside the Samsung Galaxy Note 8, especially if you've seen, played with, or owned Samsung's other flagships from earlier in the year, the Galaxy S8 and Galaxy S8+.
As such, you can expect most of the same technology, including the same Samsung-made eight-core Exynos 8895 processor, though this time it is paired with 6GB RAM instead of the usual 4GB, and is matched with 64GB storage, the latter of which can be upgraded using a microSD slot found on the same tray as the nanoSIM.
Google's Android 7.1 "Nougat" arrives on this phone out of the box, dressed slightly in Samsung's own skin, even if it edges close to what the current iteration of stock Android feels like.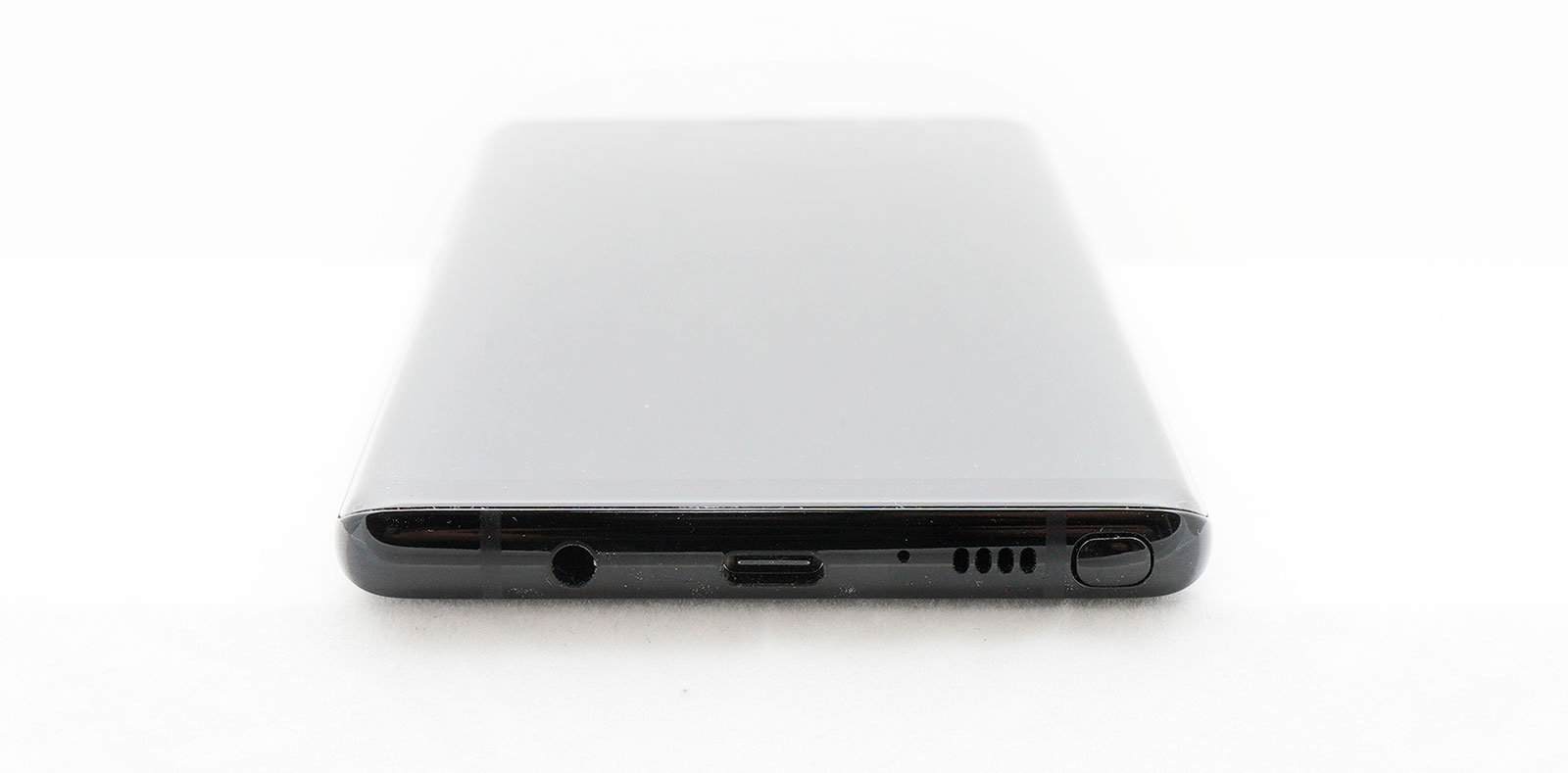 Connections are much the same as the S8 models, with 802.11a/b/g/n/ac WiFi, Bluetooth 5.0, GPS, Near-Field Communication (NFC), support for Samsung Pay with Magnetic Stripe Technology (MST), Qi wireless charging, and Category 16 LTE offering speeds as high as 1Gbps down and 150Mbps up, not to mention the USB Type C wired charge and data port at the bottom of the handset, right next to that 3.5mm headset jack Samsung still provides.
There's still a fingerprint sensor and iris-scanning biometric security, and still support for IP68 water-resistance, but the one area that has changed is that of the cameras, with Samsung shifting to a dual-camera setup on the back.
This camera setup relies on the combination of a standard focal length and a closer telephoto lens, similar to the cameras on the Apple iPhone 7 Plus, but with both running at 12 megapixels with support for 4K Ultra HD capture and optical image stabilisation (OIS).
A front-facing camera is also included, set to 8 megapixels with auto-focus, something front-facing cameras don't often see.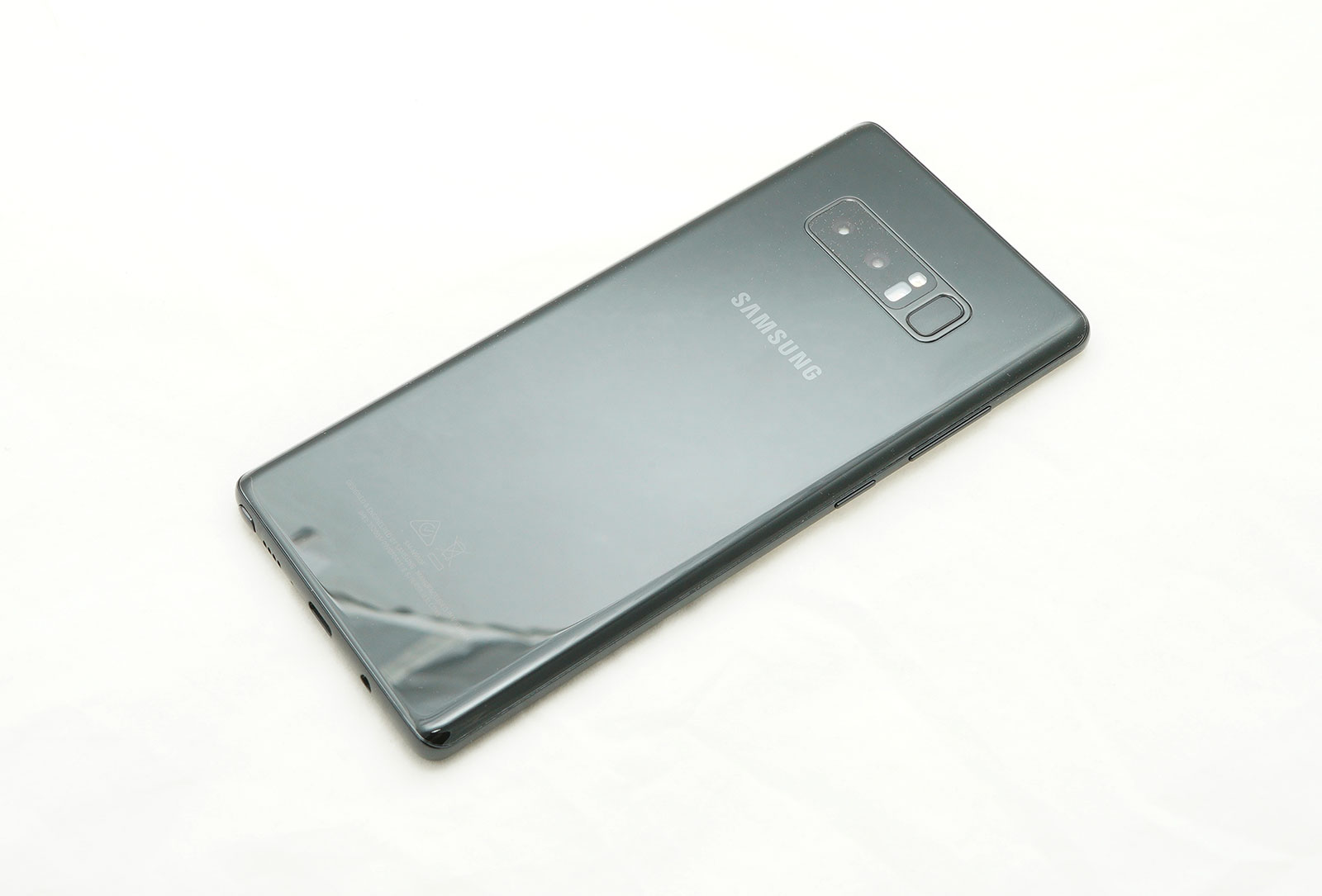 This technology is topped by a screen, and one of the longest in the business, with a 6.3 inch display running almost the full length of the handset, and providing a resolution of 2960×1440, offering a pixel clarity of 521 pixels per inch (ppi).
You'll find three physical buttons here, with the power button on the right edge, while the volume rocker and Bixby button can be found on the left edge.
And yes, there's still a phone here, with support for calls over both 3G, LTE, and WiFi, carrier dependent, of course. Adding to this, Samsung's Galaxy Note 8 is certified for rural activity on both Telstra's Blue Tick program and Optus' equivalent.
The battery in the Samsung Galaxy Note 8 is rated at 3300mAh and is not removable.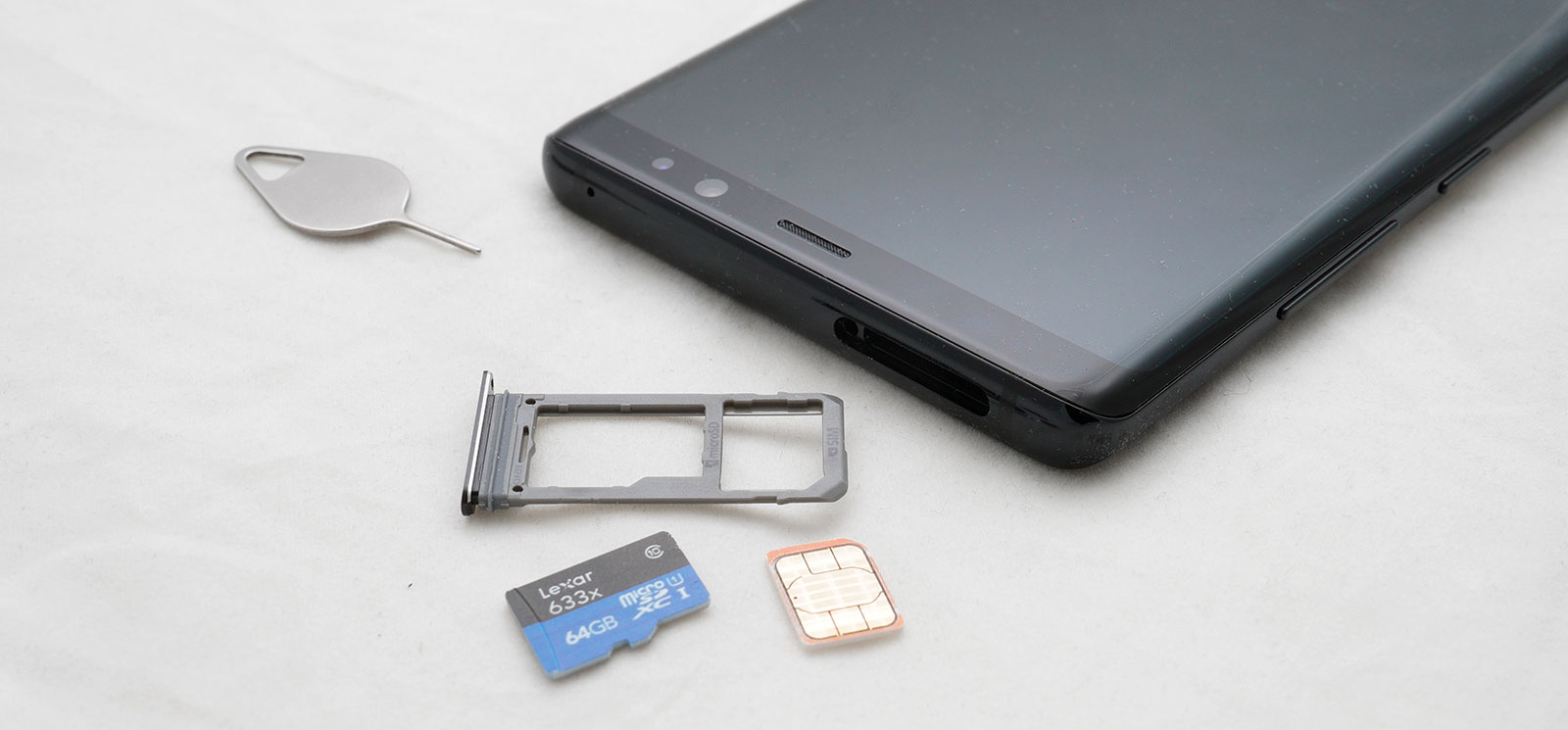 In-use
It's a dance we've already partially danced, and a place we've already been once before. With the return of Samsung's Galaxy Note in the Note 8, we're not only seeing one familiar concept, but two, as the pen-based smartphone returns, and so does Samsung's familiar specs and operating system overlay from the S8.
Switching on and using the Galaxy Note 8, that same experience is exactly what you get, albeit a little tighter in performance thanks to the memory bump.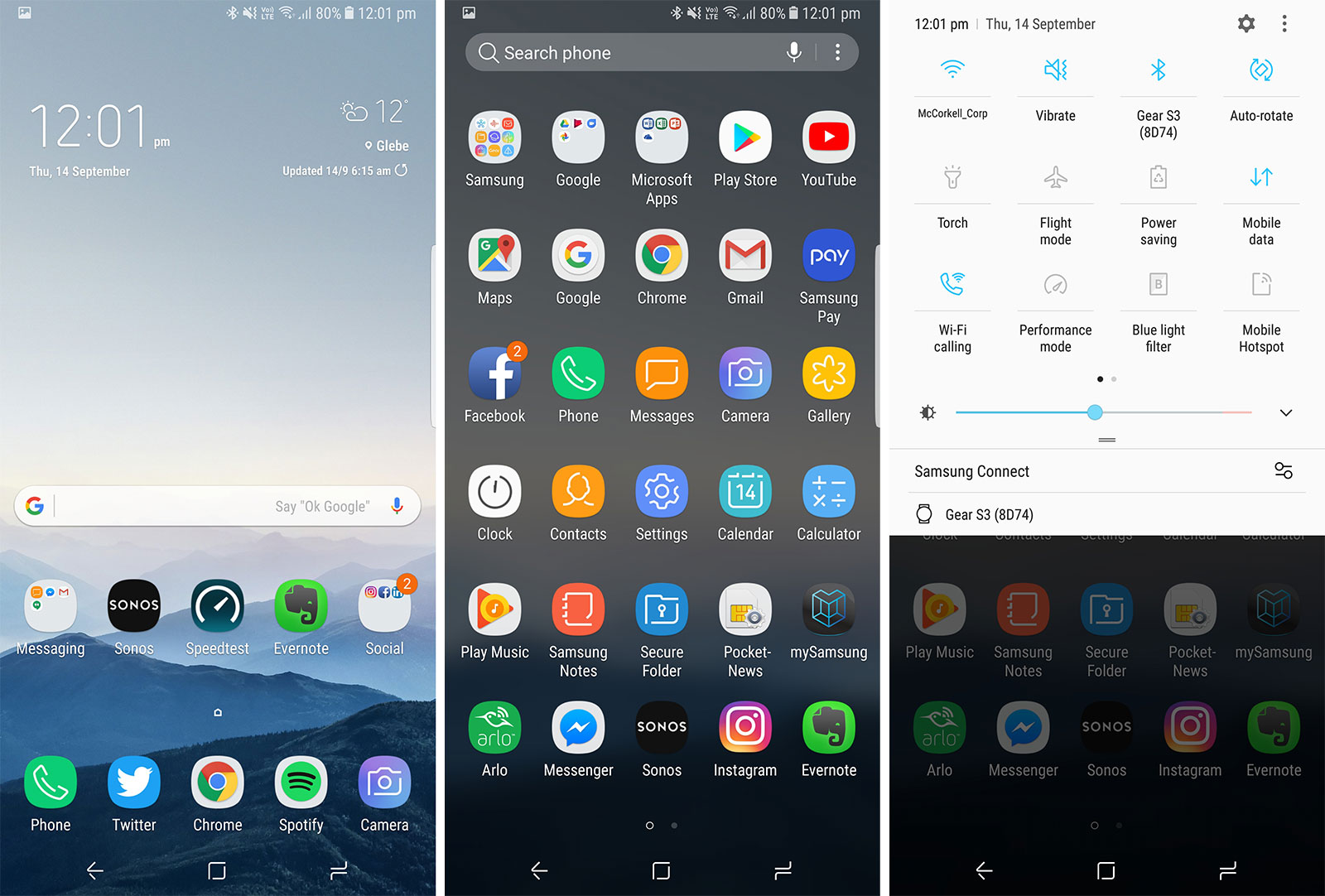 We'll get to that shortly, but right now, it's time to focus on the use, and if you've ever used an Android phone that looks like Android, you're in luck because the Note 8 looks the way Google tends to make its operating systems.
It seems we've well and truly moved away from an iOS-like design and gone with Google's style, because that's what you get, as the Note 8 offered several widget-ready home screens, an app menu at the bottom, and the rest of your apps when you swipe up from the bottom.
Samsung's TouchWiz overlay is still what's being used, but it's closer than Samsung has ever been to properly stock Android, and that makes us happy, providing an easy to use Android experience that makes other Android phones easy to understand if you ever needed to switch.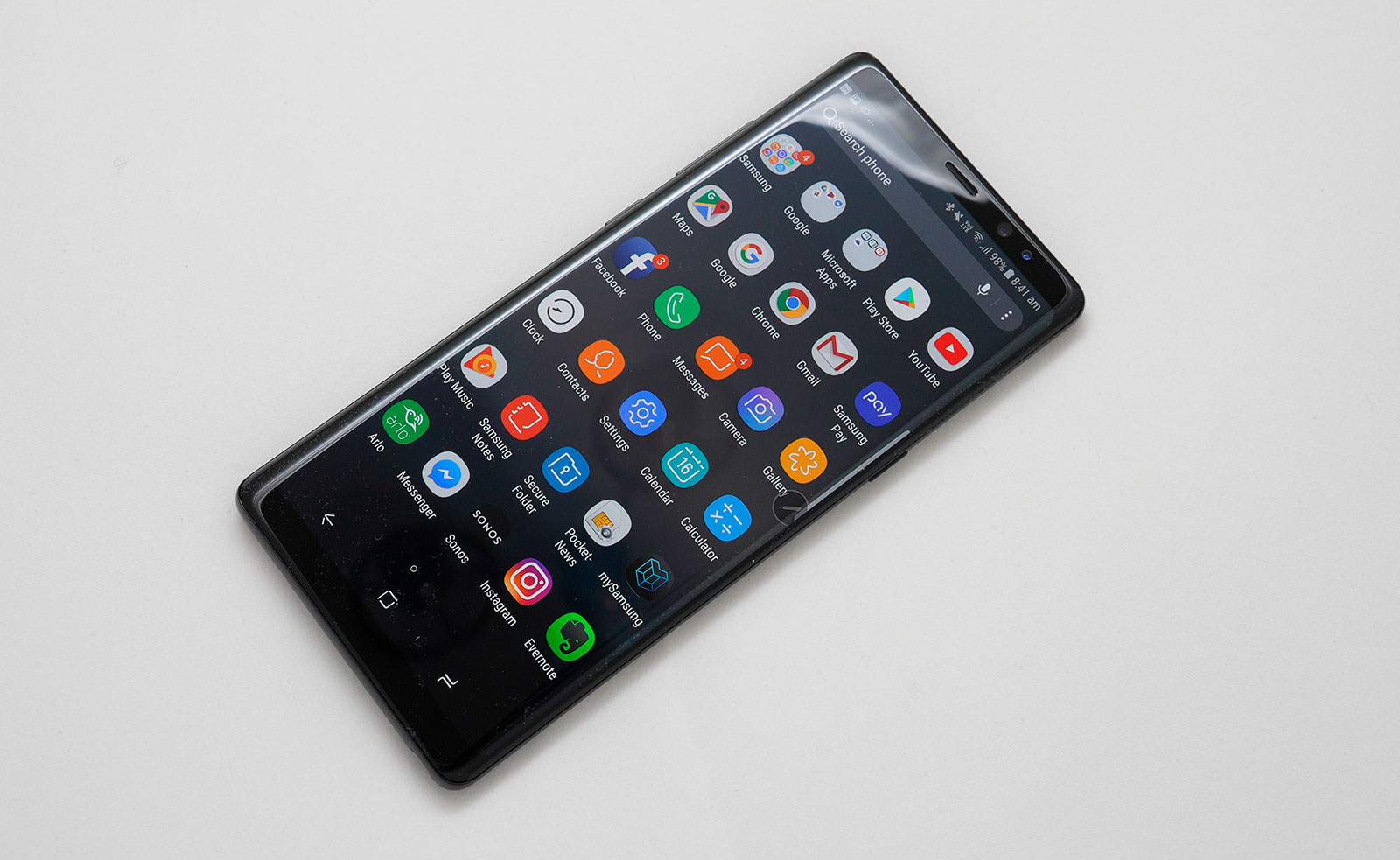 Performance
Easily one of the biggest phones we've looked at all year, we're expecting solid things from the Galaxy Note 8, partly because it's one of the most expensive phones you'll find, but also because Samsung really needs to revive and resurrect the "Note" brand after last year's battery debacle.
Fortunately, the combination of improved and updated specs is enough to make the Note 8 shine, giving you plenty to work with, especially in a day and age where we traditionally throw more and more at the phones.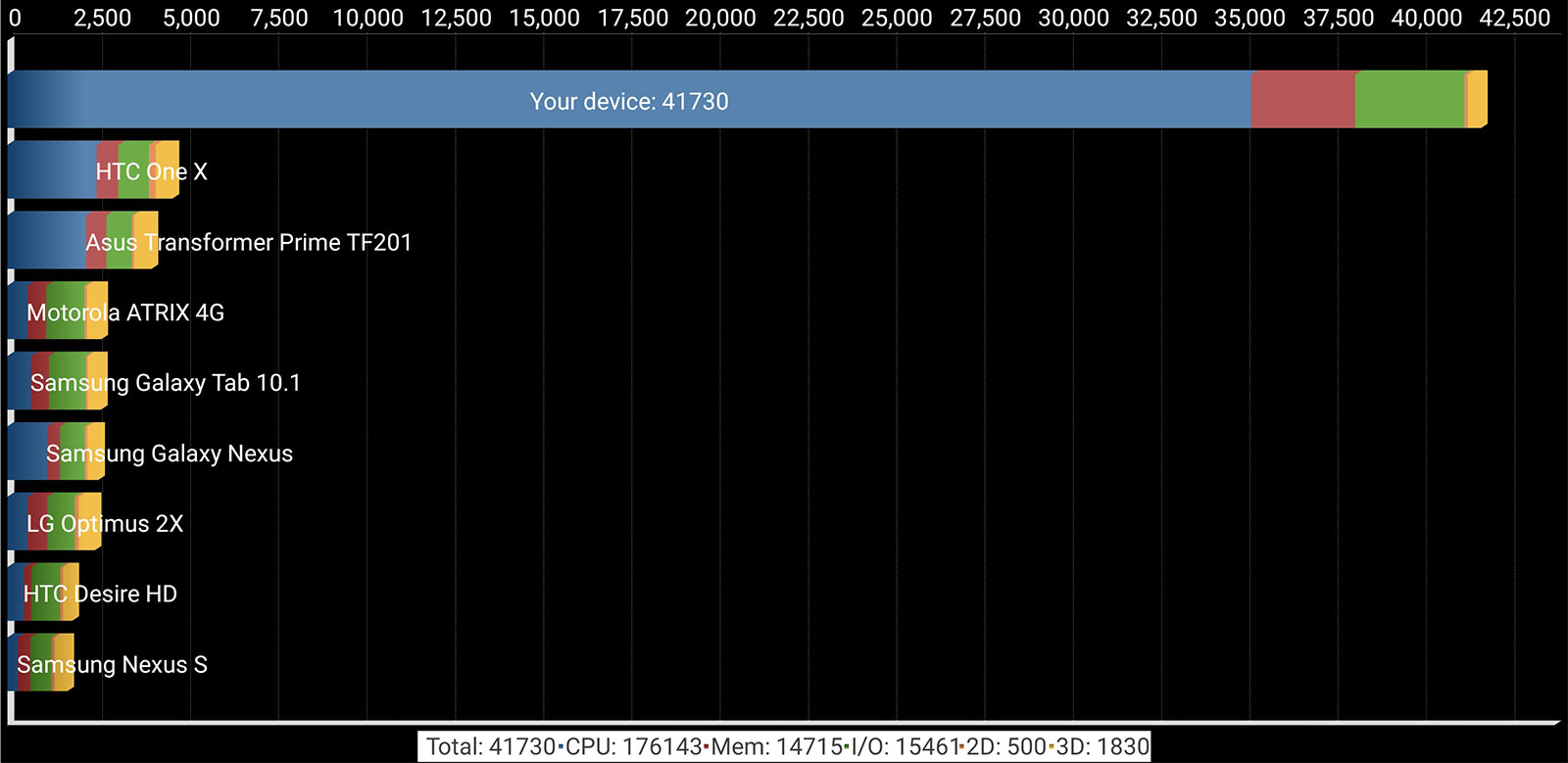 As such, Samsung's Exynos 8895 processor works staggeringly well with the 6GB RAM, providing not just fast benchmarks, but bloody fast multitasking across the device, allowing you to run quite a bit and rarely feeling like the phone is going to let you down, if ever.
Also helping the speed is the 4G technology, which like its S8 sibling supports Category 16 LTE speeds, meaning speeds as high as 1Gbps down are theoretically possible, even though we never reached them.
Rather, we found speeds of 260Mbps around Sydney's CBD, suggesting you'll never really run into problems, and as the networks get stronger, should benefit greatly.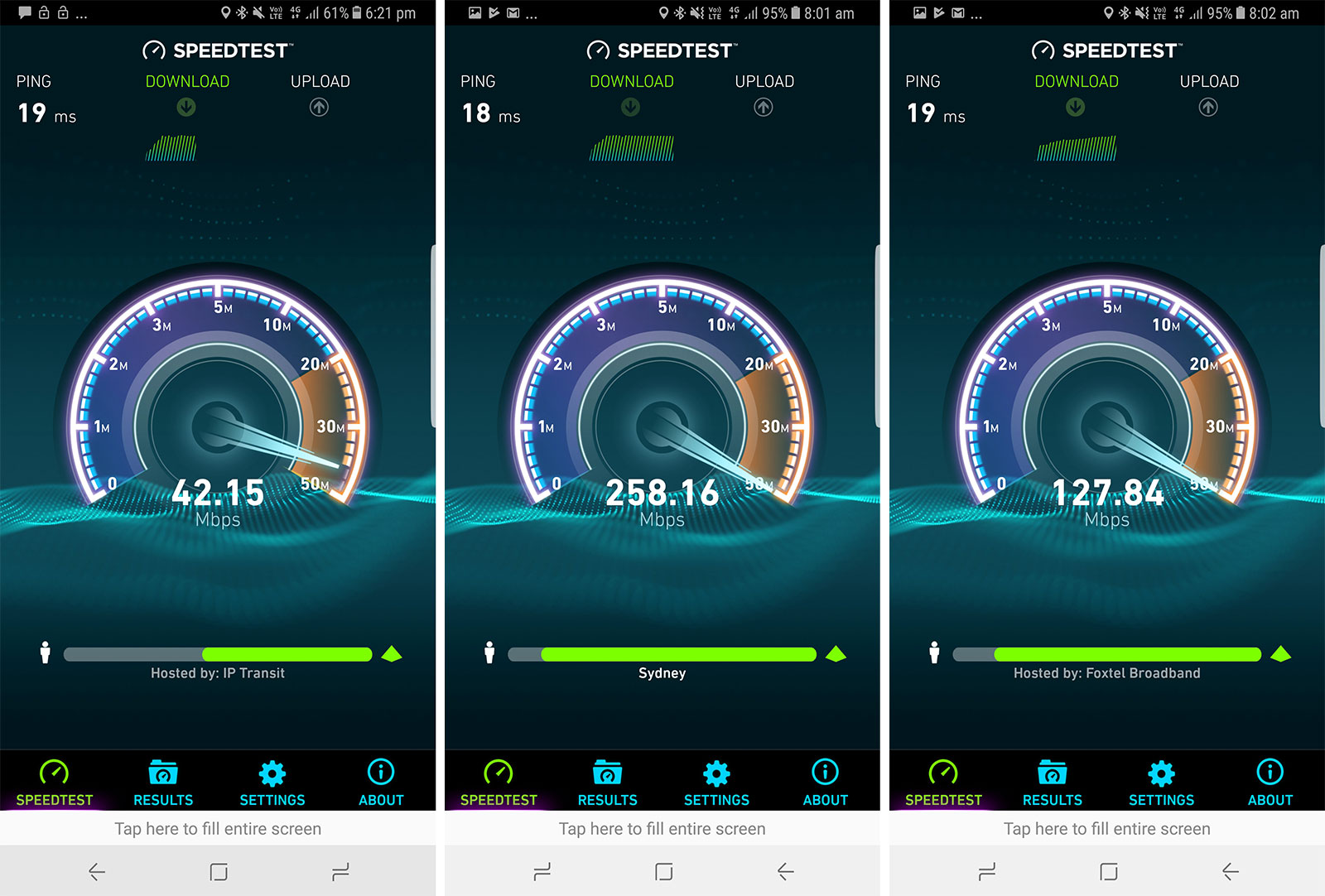 Camera
One area where we'll give credit where credit is due is the camera, and while it took Samsung a little longer to come to the dual camera party, it's finally there.
Yes, you'll find two cameras on the back of the Galaxy Note 8, and they're now doing the job of getting you the regular style wider action, as well as something closer.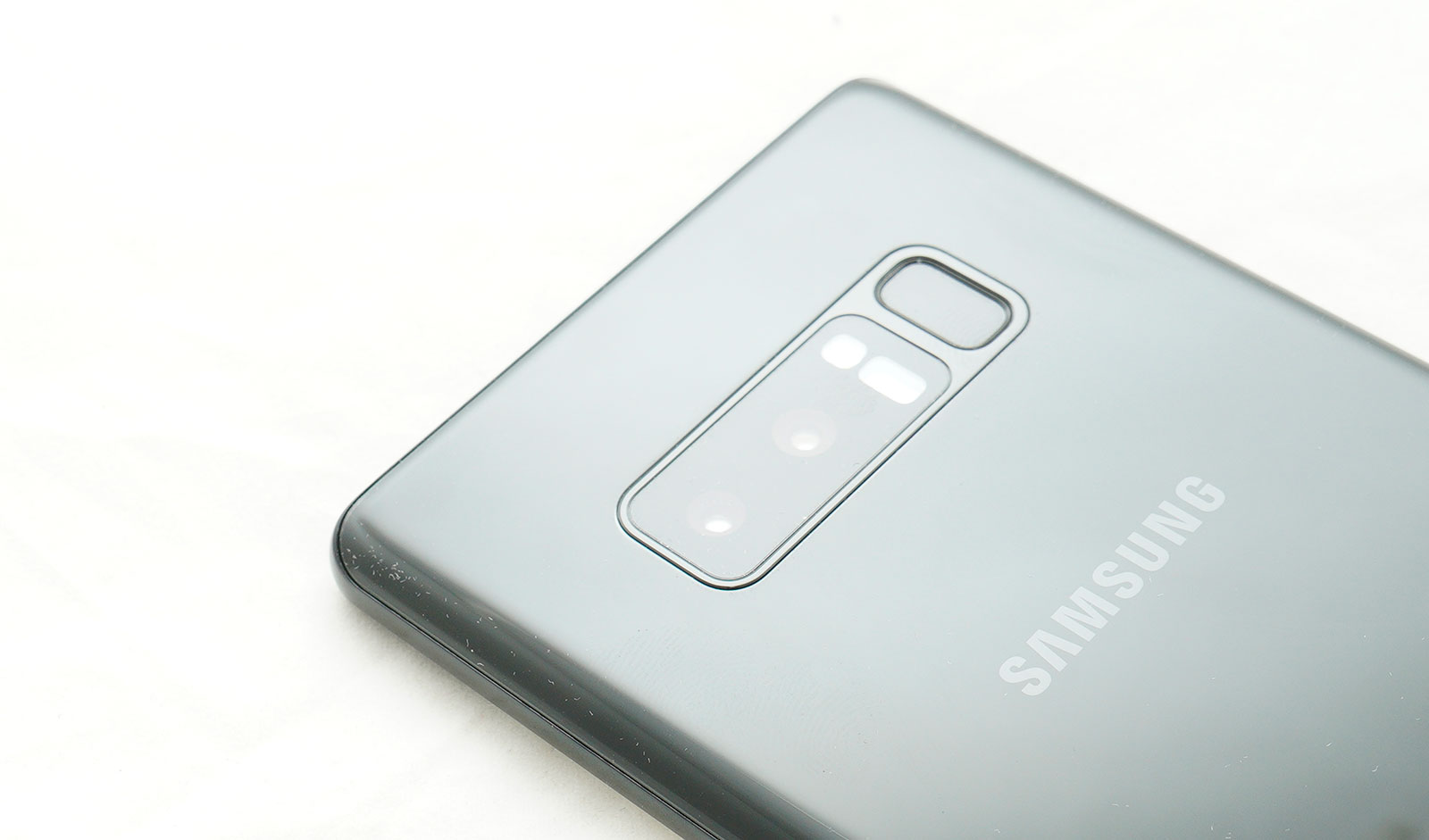 Much like Apple's take on that technology, Samsung's Note 8 will let you zoom to get closer or press the "2X" button at the bottom of the screen to instantly switch to that newer, closer camera, and the results are pretty nice, though this is dependent on where you happen to be and what you happen to be capturing.
While the cameras are slightly different, both sport 12 megapixel sensors, with the difference being aperture, sensor architecture, and how close they are.
Closer to the fingerprint sensor and flash is the same good camera we've seen on the S8, with a dual pixel 12 megapixel camera sporting a slightly larger than normal 1.4 micrometre pixel-size and a lovely low F1.7 aperture, great for low light.
Next to this is the telephoto camera, getting you a little closer —two times, roughly — but with a standard 1.0 micrometre pixel-size and a just-as-standard F2.4 aperture, and that creates a bit of a discrepancy depending on the image you happen to be taking.
For instance, if you happen to be in a well-lit environment or its nice and sunny, regardless of the camera you happen to be using — close or wide — the Samsung Galaxy Note 8 performs beautifully, with sharp visuals that delight.
And if you happen to be in a darker environment or you wait until the natural light fades away and shifts to night, the wider camera works well, but the closer camera is less impressive, likely because of that F2.4.
Overall, Samsung's first effort on the dual camera isn't bad, but we'd have preferred the same bigger sensor and lower aperture on both of the cameras, not just the one. Optical image stabilisation helps for getting you close, but remember that once you go past 2X, you're in digital zoom's territory and blowing up pixels.
While you can get closer to with the Note 8 than its Galaxy S8 sibling, the results are more or less the same for colour and sharpness, and that doesn't quite beat our feeling that either the HTC U11 and Sony Xperia XZ Premium delivered in their respectively revamped cameras this year.
Samsung's is good in the Note 8, make no mistake, but the dual pixel cream of the crop technology is only in one of those cameras, the wider one, much like the lower aperture, and that means while you get two good cameras, one is easily better than the other.
From left to right: Note 8's regular camera (1X), the regular camera at 100 percent crop, the Note 8's telephoto camera (2X), the telephoto camera at 100 percent crop. Essentially, the 2X camera is basically the 100 percent crop of the 1X camera. 
Samsung's other improvements are to that of software, and that's one area where the Note 8 feels better, with a camera that manages to be faster, a pro mode that actually does make it feel like you're using a proper camera, and a new "live focus" mode that isn't fantastically named and works similarly to Apple's "portrait" mode by employing algorithms and the second camera to blur the background while you're taking someone's photo.
One upside to Samsung's take, however, is the inclusion of the wide angle shot, so you get both the close-up soft background image and the one shot from wide.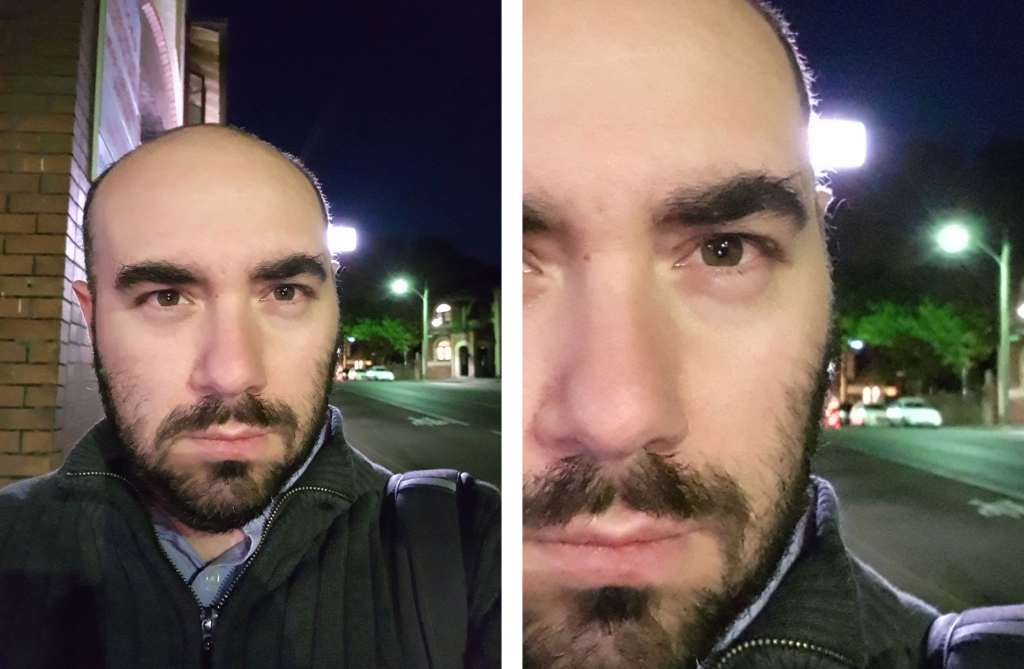 At the front, you'll also find the same 8 megapixel F1.7 camera (above) from the Galaxy S8, and as expected, it works just as well as it ever did, complete with auto-focus, something front-facing cameras rarely support.
You'll even get support for those fun stickers, making selfies a little more fun, and supporting more than one face at a time.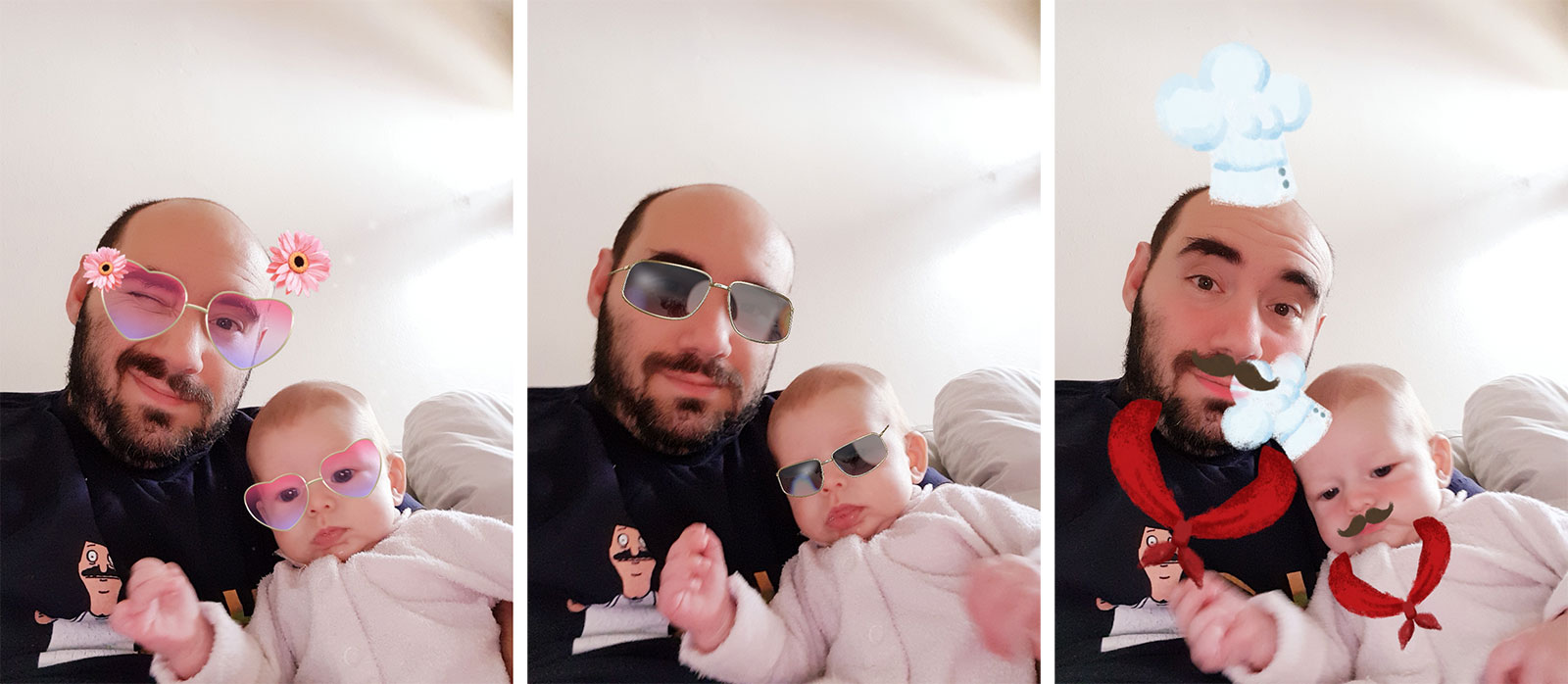 Battery
Alongside the solid camera improvements, you'll also find strength in the battery department, as Samsung finds the right balance between that tremendously large 6.3 inch display and the guts of the handset inside.
In fact, tested on the Telstra 4GX network in Sydney's CBD, we found a battery life of a good 24 hours was possible, and you could even squeeze a little more out, getting close to that day and a half if you needed to.

That was testing the Galaxy Note 8 while connected to a Gear S3 smartwatch and using Bluetooth earphones in the morning and evening, while also doing the regular assortment of phone calls, texting, emailing, picture taking, music listening, web surfing, and other normal generic smartphone activities like staring into the screen, and in the case of the Note, scribbling bits and pieces down.
The reason it's a Note: the S Pen
Scribbling bits and pieces is one of the main reasons you would choose the Galaxy Note 8 over something else, you see, because the pen and stylus — Samsung's S-Pen — is one of the very things that makes this phone special, but so too is the screen.
While Samsung's super long Super AMOLED display seen previously on the Galaxy S8 and S8+ is now even bigger on the Galaxy Note 8, it's the first generation of that super long variant to sport the technology needed to track the stylus, and do so without Bluetooth.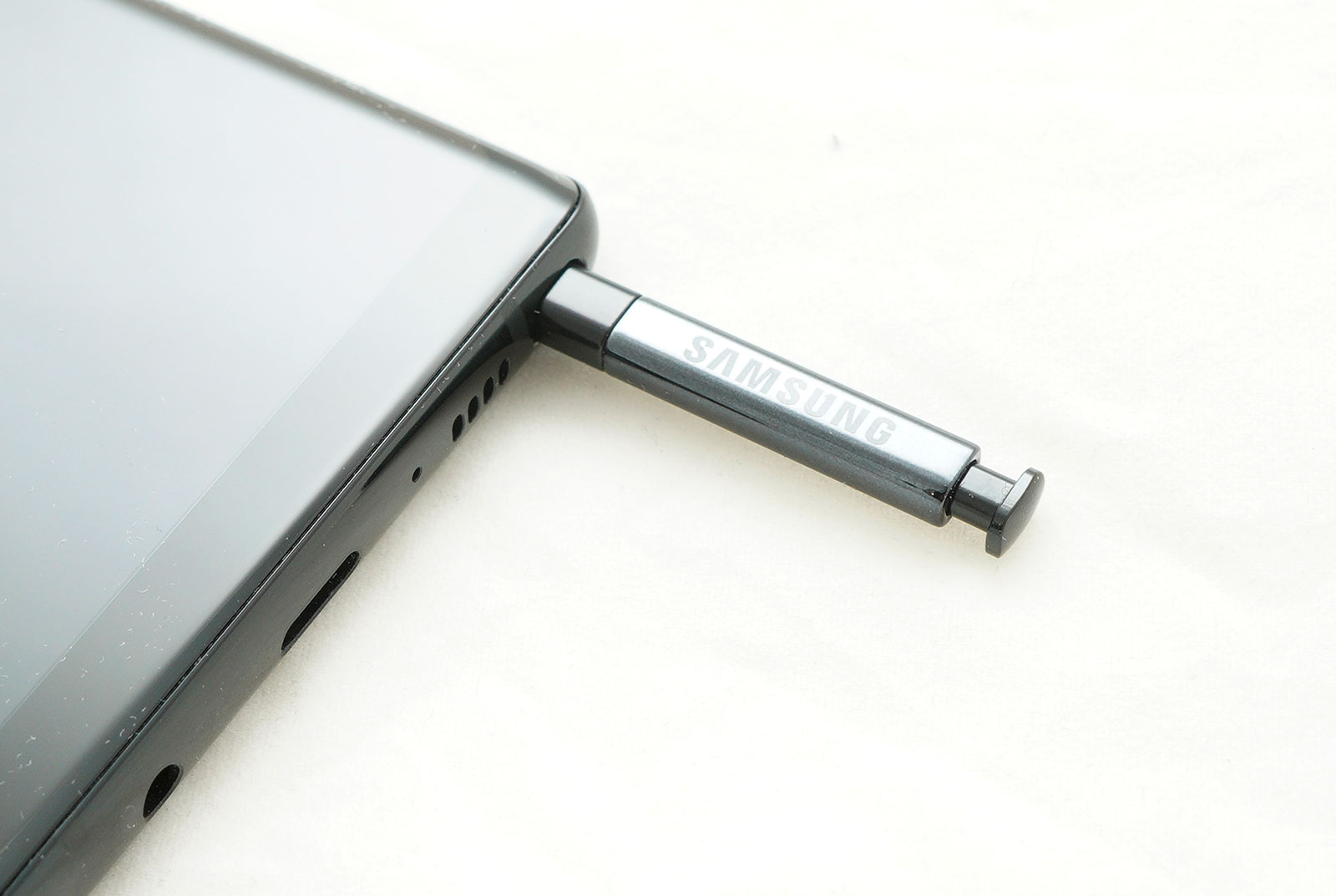 That means you can write, draw, scribble, and do your other jotting motions without having wireless switched on, ideal for use on an overseas flight, but there's more to the S-Pen than that.
Samsung has refined the tip making it as close as ever to a regular ball point tip pen, sitting at 0.7mm compared to the 1.6mm the previously available Note 5 offered, and the screen manages to feel better, too.
It's still fairly slick and doesn't feel like paper, but the experience writing on this screen is better than it's felt before, we think that might have to do with the pen point resizing.
The S-Pen experience is also good because it can bring some other neat features to your life, such as a translator of words you don't recognise, an annotation ability when you're on documents you want to mark up, and of course the random scribbling we all like to do when we're bored and fidgeting, or just plain taking notes.
One new thing feels like Samsung's take on the animated scribbles Apple has been using in its Apple Watch and iMessage system, with animated scribbles that turn to cute little GIFs you can send to people.
These are "Live Messages", and you can draw these on colour backgrounds or backgrounds of images, essentially giving you an animated drawing with a few seconds of scribbling animations. Neat.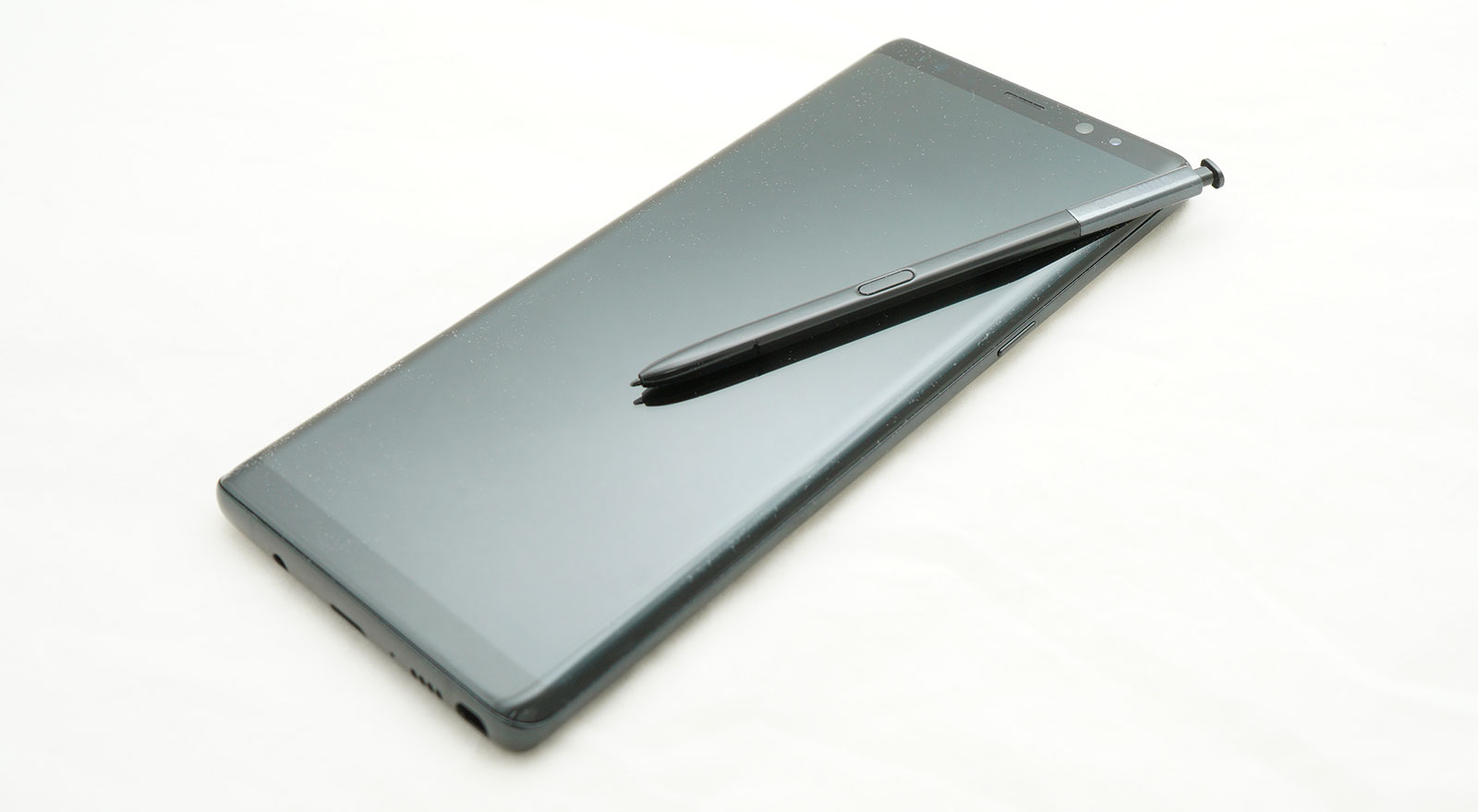 Bixby, Dex, and Gear VR
Alongside that solid performance, you'll find support for Samsung's other bits and pieces, and these have changed just a little.
For starters, Bixby is back, because why would Samsung drop its artificial intelligence platform from its 2017 phones? Indeed, now that there's actual support for the platform across the world (sort of, anyway), Samsung's Bixby button feels like it's there for a reason, and the app actually feels more tightly integrated with Android in the Note 8 than it ever did.
Despite this, Bixby's AI still leaves much to be desired when used in the camera mode, but you can see Samsung is improving it, and even so, we've heard you might even be able to turn it off, which would be handy if you didn't use it and preferred say another phone assistant, since Google's Assistant also arrives backed into this phone as part of Android.
But Bixby isn't alone, because Samsung's other accessories are found to support the Note 8.
Take Samsung's desktop computer conversion tool Dex (or "DeX" as Samsung likes to call it), which now thanks to the memory bump from 4GB to 6GB manages make a little more sense and be better overall. You'll still yearn for more app compatibility, but we're getting there.
Samsung's Gear VR headsets are also supported, but you'll need a brand new edition to make this work, as the Note 8 is just a little bit larger than the previous models, and so therefore will not fit. We didn't get to test this new variation as it wasn't available at the time of publishing, but make sure you get the SM-R325, not the SM-R324, as the difference is such that the Note 8 will only fit in the R325 and above, which itself will take all other Galaxy phones as well.
Value
Value is one of the areas, however, where things take a bit of a change, because you're effectively paying a premium for that S-Pen and the slightly heightened specs.
While Samsung still retains its $1199 and $1349 prices for the Galaxy S8 and Galaxy S8+ respectively, the $1499 price of the Note 8 makes sense, but it is very expensive for a smartphone, making us a little uncomfortable as we're halfway towards the $2000 mark.
Granted, the technology on offer and spec bump makes these improvements feel more worth it than say the Galaxy S8+, so the premium offered between these handsets seems more worthy of the price jump than say merely a bigger phone, but it's still an expensive handset to be sure.
Samsung has tried to sweeten the pot with a few extras, mind you, because aside for the AKG wired headphones you received with the Galaxy S8 and also get here, you now also get a plastic case to help protect the phone, alongside the USB Type C converters from USB and microUSB.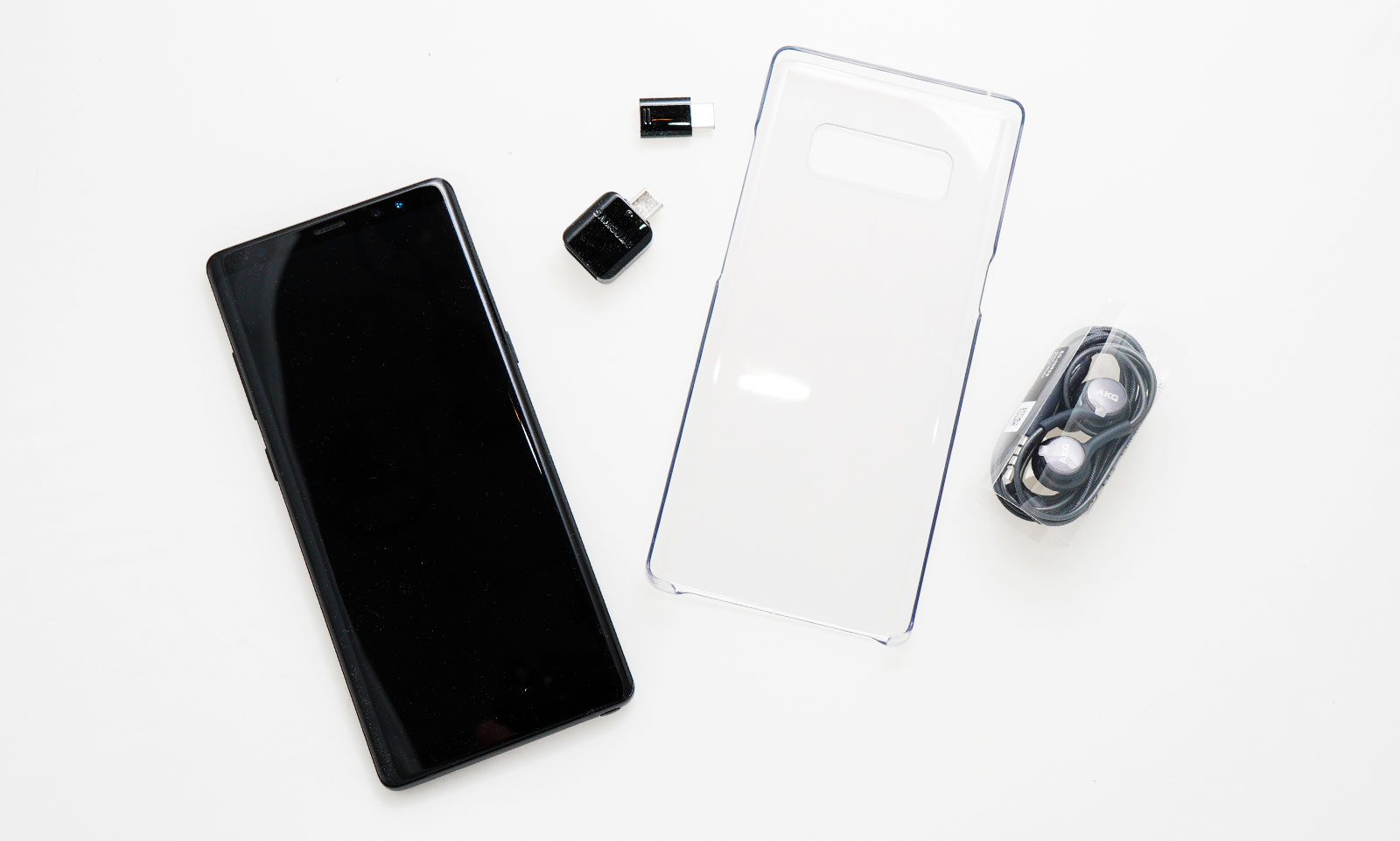 What needs work?
Unsurprisingly, Samsung has found a way to balance the specs, battery life, screen technology, and even pricing to make everything come together in a phone that really resets the bar for feature-rich smartphones.
There's just so much to like about the Galaxy Note8, and the more you use this phone, the more you find there is to like.
Except for one thing: the size. Make no mistake, Samsung's Galaxy Note 8 is big.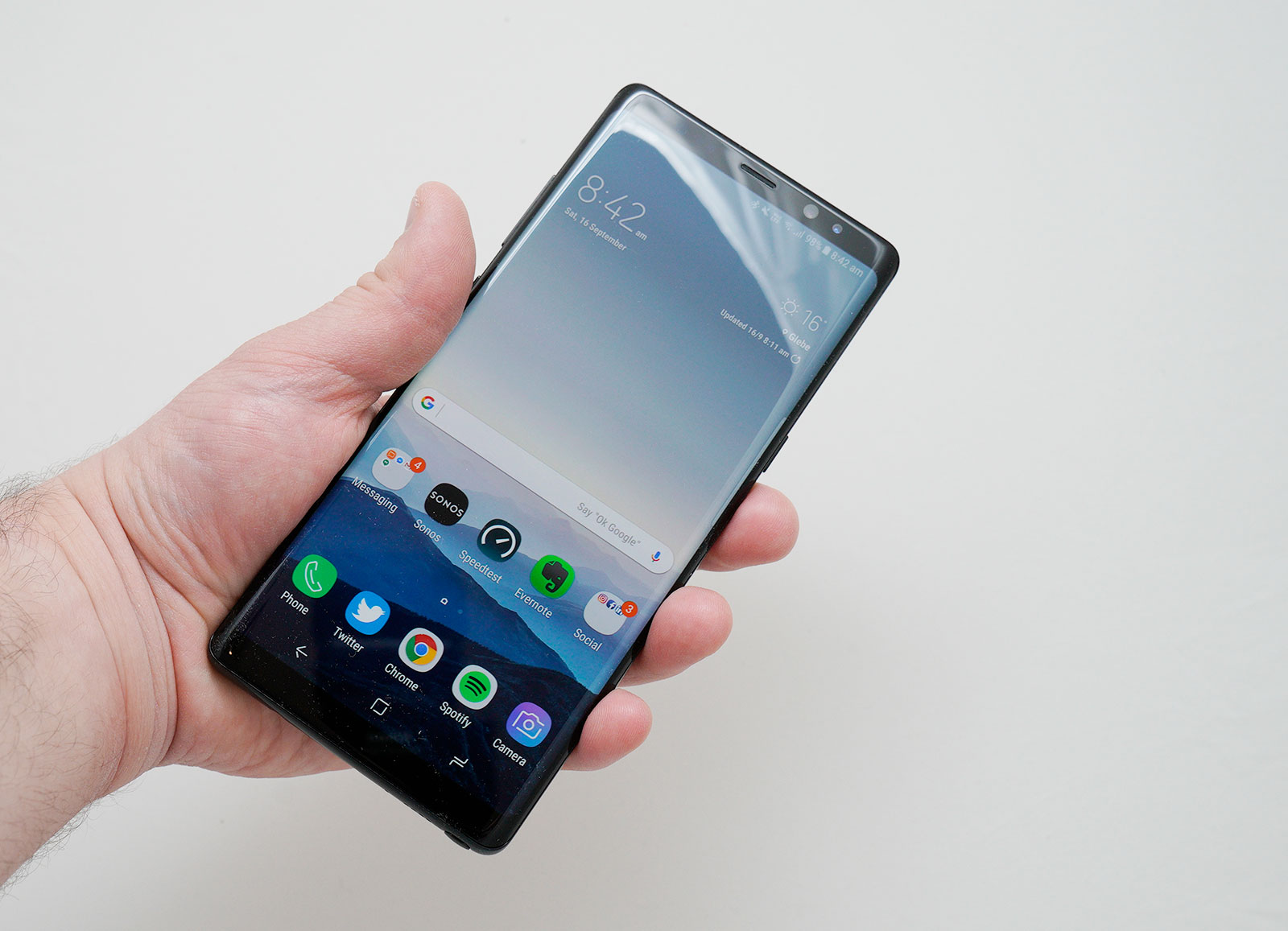 It's really big, and it feels it, too. While it technically has damn near identical dimensions to the iPhone 7 Plus, the massive 6.3 inch screen makes it seem even bigger, as the screen itself is marginally longer and wider than even Samsung's Galaxy S8.
Just think about that for a second: the screen on this massive phone is bigger than Samsung's relatively normal-sized smartphone from earlier in the year.
That alone makes it big, and the dimensions of the Note8 don't help to make you feel as if you're carrying something that is by any stretch of the imagination small.
What's frustrating about this — what needs work, really — is that it didn't always used to be this way. While Samsung has been hard at work trying to make its phones appear edgeless with that cool curved screen technology, it has also increased the overall size of the phones altogether, and this is easy to see when you compare the Note8 to the other Note model still in the market, the Note 5.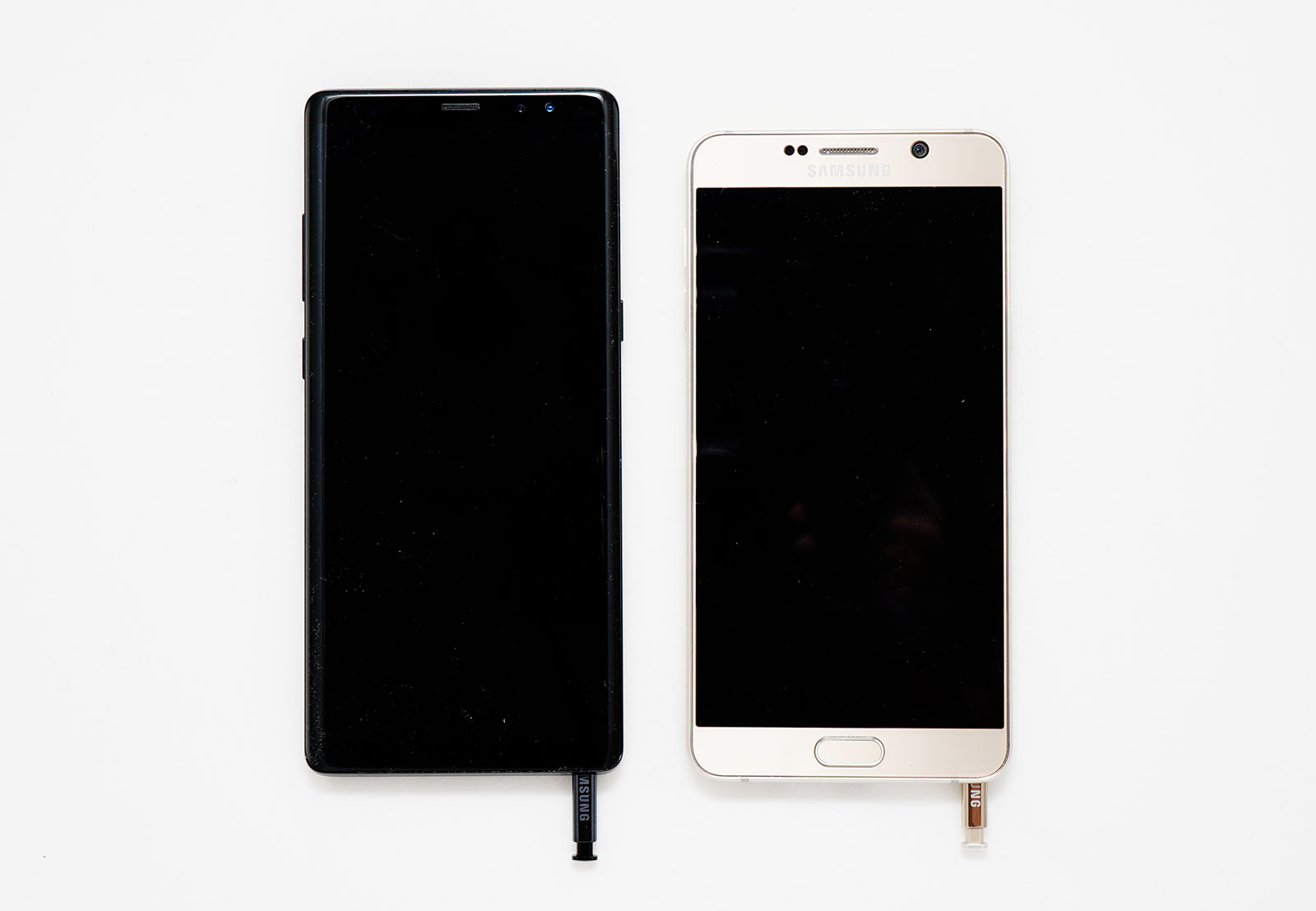 Comparing the two side by side, the Note 5 is smaller than the S8, which makes it significantly smaller than the Note8. This size isn't a huge issue if you happen to like big phones, and is really irrelevant if you're already carrying an iPhone 7 Plus, since the sizes are fairly close.
But it doesn't help to make the Note8 feel natural, especially with the already-awkward fingerprint sensor placement on this handset, which like its Galaxy S8 and Galaxy S8+ siblings has thrown its sensor on the back next to the camera.
We're still not fans of that placement, but we get it: front-facing transparent fingerprint sensor technology still isn't there, and Samsung isn't going to place the sensor in either the power button or below the camera, because that would be too much like other brands. So we get that.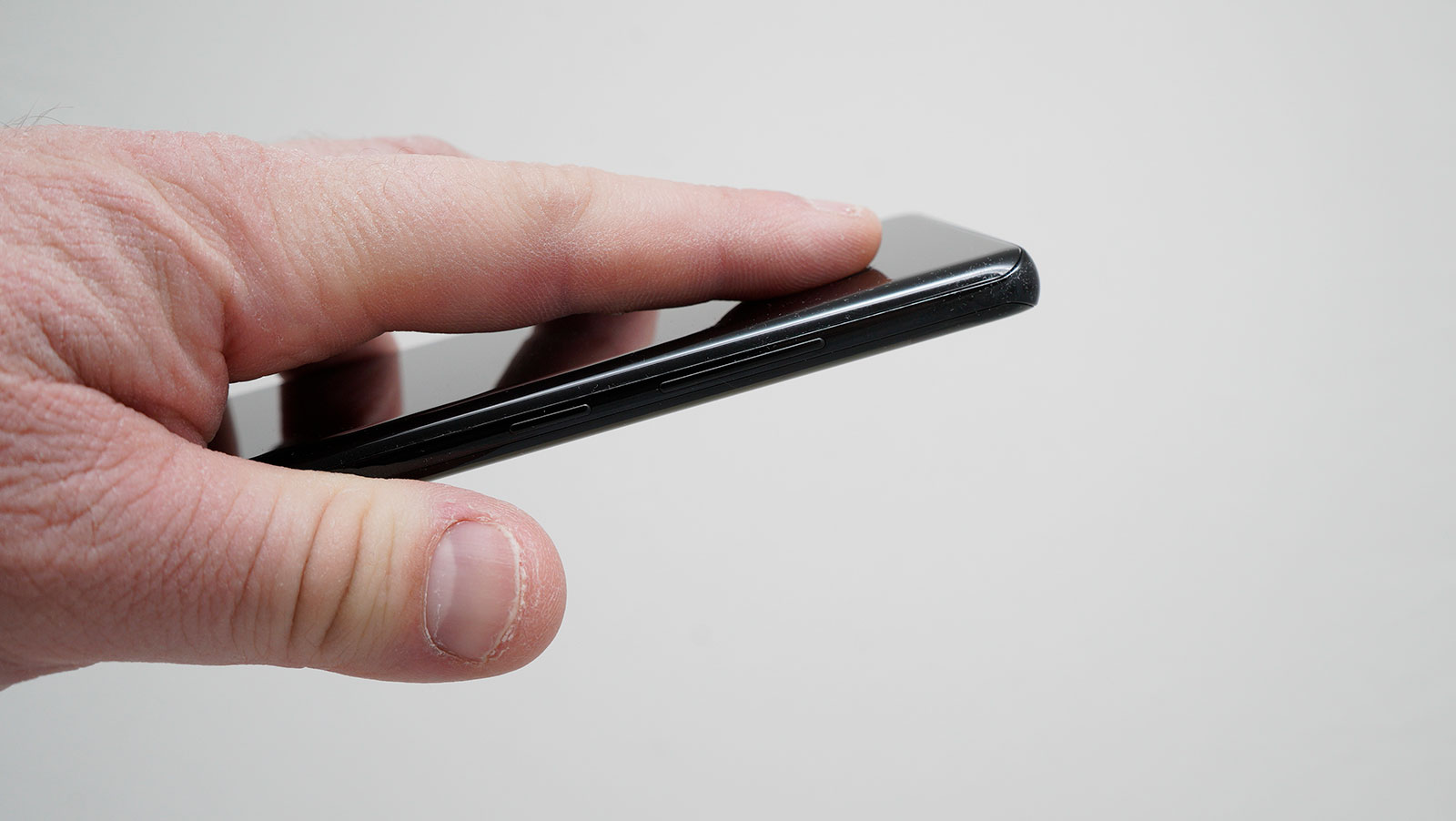 What we don't get is why it didn't move the camera and its associated fingerprint sensor down a little lower on this phone. It's there, but you still need relatively tall hands to get access to it comfortable, and without fumbling to make sure you don't drop this superbly slippery smartphone.
Bizarre as all that is, it's very easy to get used to the size over time, because while this is a big phone, it's also a very well designed shape, even if that sensor placement makes little sense.
Fortunately, you also get Samsung's eye-scanning iris security, which thanks to the spec bump feels faster than ever. It's rare that you even notice it taking longer than that split second, which is enough time for you to get your finger to the back and login using the physical fingerprint sensor if you need to.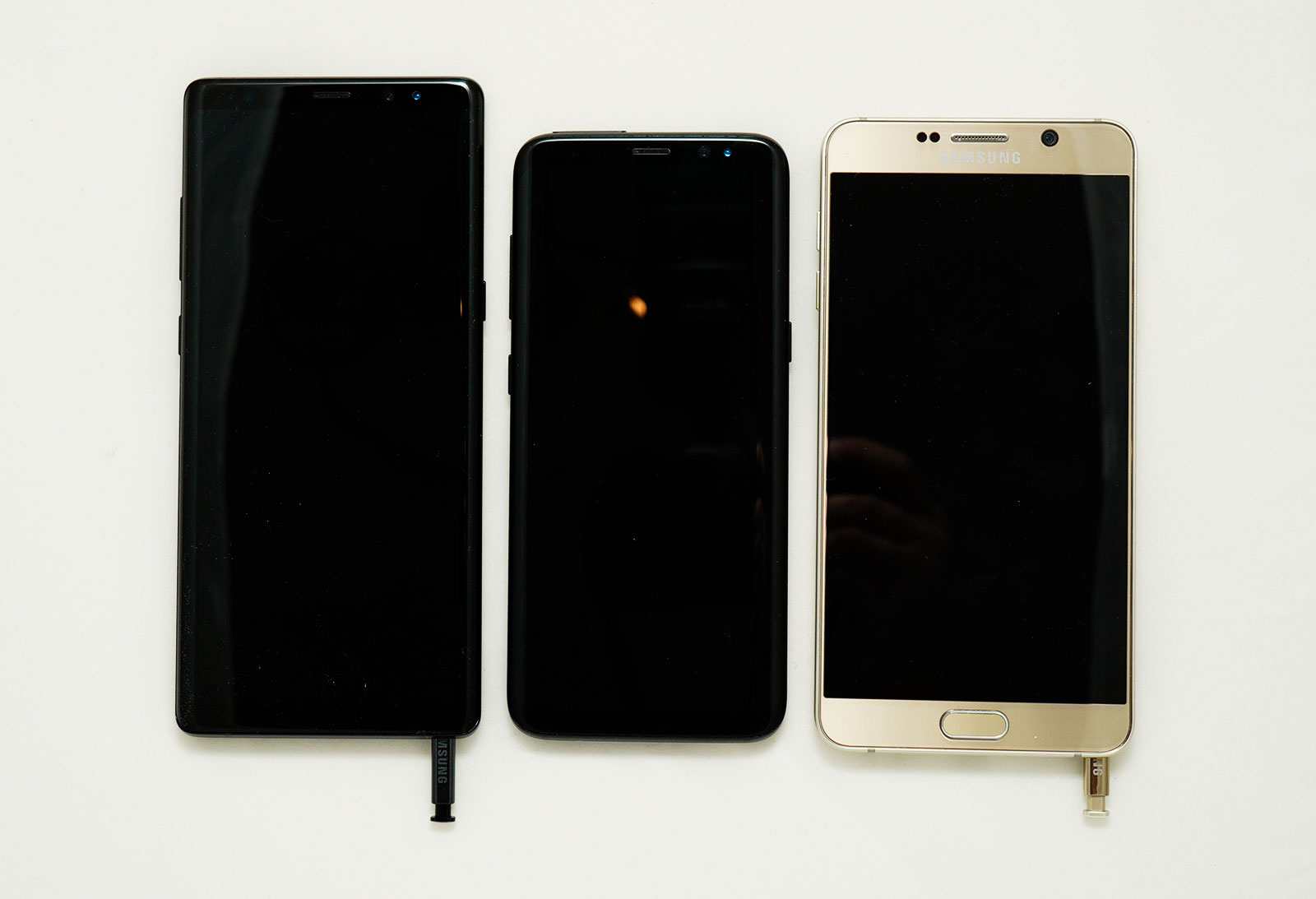 Final thoughts (TLDR)
Ultimately, we found ourselves able to get used to the massive size of the Note 8, and that's because its size is big, but it isn't so big that it's completely unnatural. Sure, our pants were not super approving, and the moment you put this phone in a case, you're aware that you're carrying a bigger phone, since cases add extra size and thickness.
But you can get used to that, and since you're protecting something so precious — a glass backed and fronted phone that is no small feat to carry — it makes a lot of sense.
With the return of the Note 8, however, Samsung's original phablet gives folks who love the big phone something to appreciate more than just a big screen.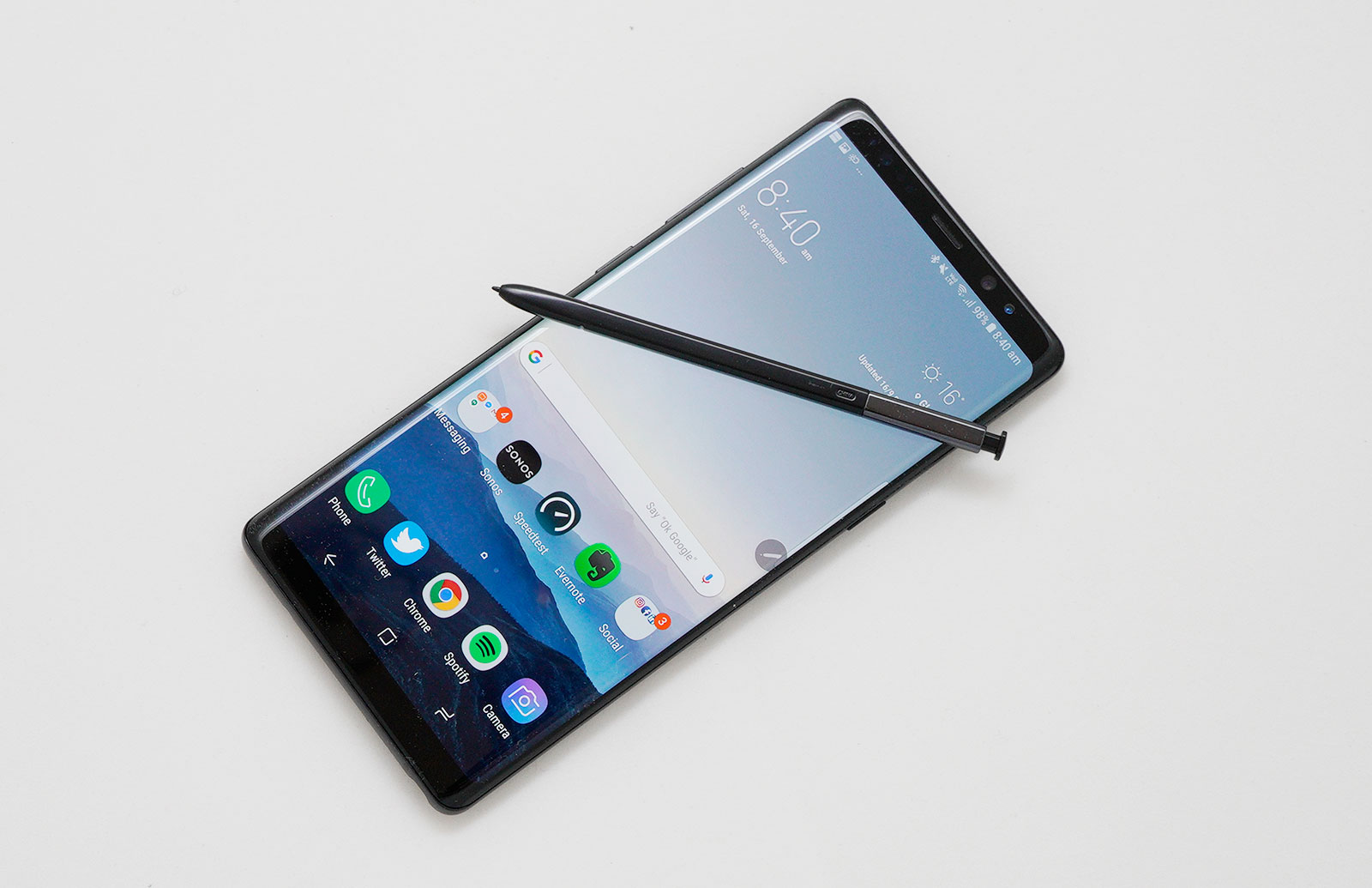 That's the thing: the phablet wasn't supposed to be just a big phone, and that's what the category has become.
Rather than provide merely a big screen, Samsung's Galaxy Note 8 is a notable return to form, even if it's one that some may have trouble holding. We have small hands, unashamedly so, and we actually started to really get used to the Note 8's size, and that's because you force yourself to. You find you fall for the Note 8 because of what it offers.
You find you fall for the Note 8 because you get a great dual camera, a nice waterproof design, a screen that flows everywhere, and a display that is mostly bezel-less and comes together feeling not just like it's a piece of today, but one of tomorrow, and something that will let you do that little bit more than what a regular phone offers.
There are phones that don't manage to hit all those marks, that get close and just don't quite nail it, and then there's Samsung's Note 8, and you get it all with a pen that lets you be that human that you are and scribble and jot and activate that part of your brain that kicks in your imagination when you're bored and need to scribble random bits on the page when you're bored in a meeting.
Samsung's Note 8 is that phone, even if it's a little too big, but still easily recommended, especially if you happen to love the big phone, and love it more with a purpose.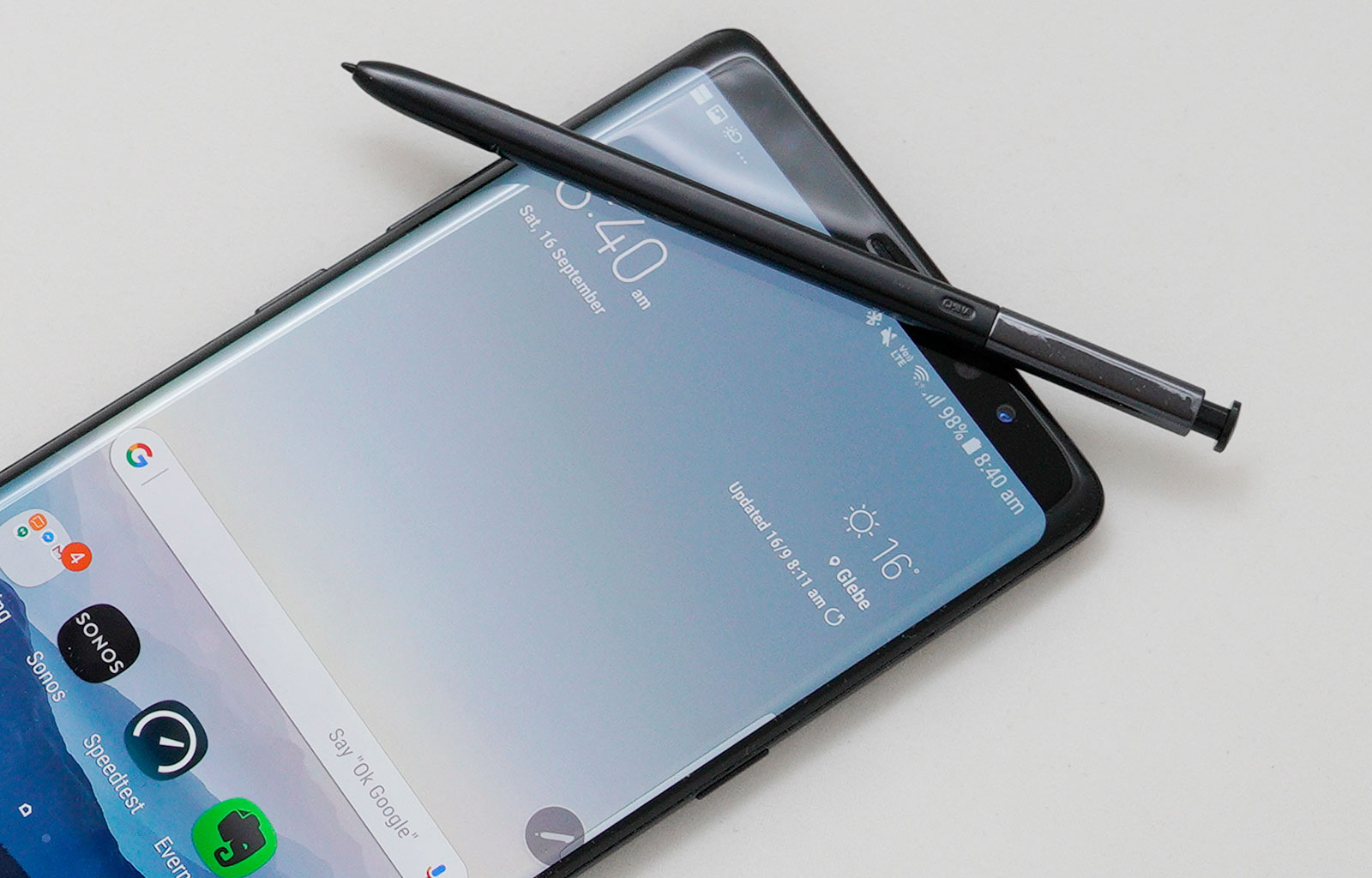 The good
Massive and lovely screen Improved specs
The S Pen returns!
Still water resistant
Still includes a 3.5mm headset jack
Decent battery life at a little over a day
Improvements to camera and camera software
Iris scanning feels faster
Case in the box (yay?)
The not-so-good
Massive size
Fingerprint sensor placement isn't fantastic (still)
Expensive