Quick review
The good
Warm sound
Excellent and loud line volume
Probably the most comfortable headphones we've ever worn
Comes with a very padded case
The not-so-good
Needs properly mixed and mastered music to make shine
Expensive
Buying headphones is hard enough, but when you're looking to spend top dollar, you're shopping in a totally different category. Bluetooth and noise cancellation? Forget it; AudioQuest has something different in mind.
If there's one thing reviewers learn about headphones early on, it's that while a lot of companies make headphones, not so many build them for the pure listening enjoyment of sound.
That's one of the important notes about music: it can be heard in so many different ways. You can listen to music as you go running, you can listen to music on the bus and train, you can listen to music while you're sitting at your desk working, and you can listen to music cancelling out the noise of the plane.
Listening enjoyment differs greatly depending on where you do it, and that's something headphone manufacturers tend to have to cater for.
Every pair of headphones is therefore suited to different environments, and amazingly, the most expensive headphones usually aren't made to go outside with.
Built instead for pure listening pleasure, headphones that generally approach or exceed the $1,000 mark are often engineered to take the place of high-end speakers, the sort of things that you might normally sit in a nice room and just space out while you listen to a high-resolution audio file or a nice piece of vinyl, the crackling grooves warming you up from the inside out.
In this category, you'll find a number of players, includingSennheiser, AKG, Fostex, Audeze, Aedle, RHA, and many others, but one that might not have popped up so obviously is AudioQuest, even though it definitely deserved to be in there.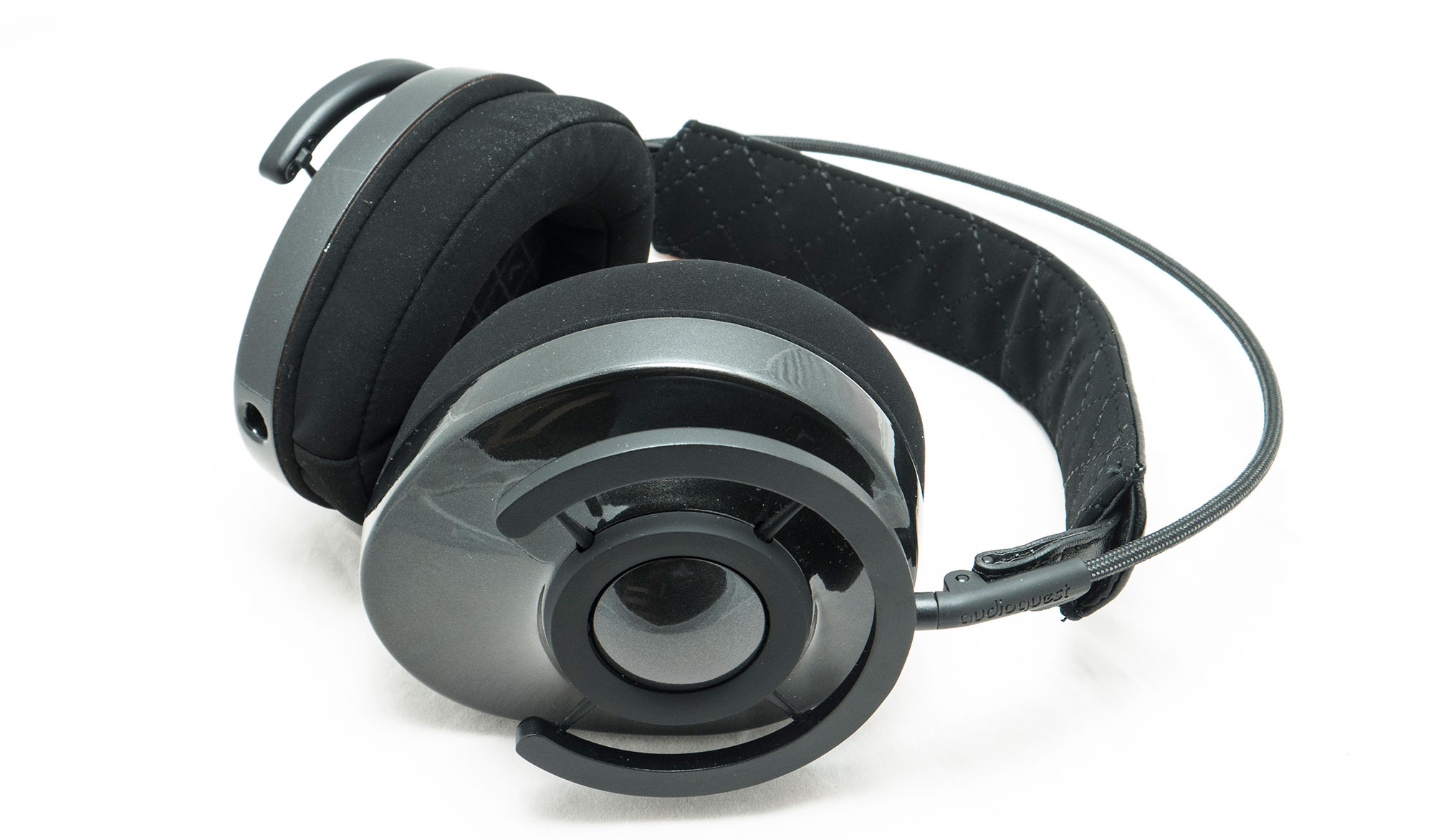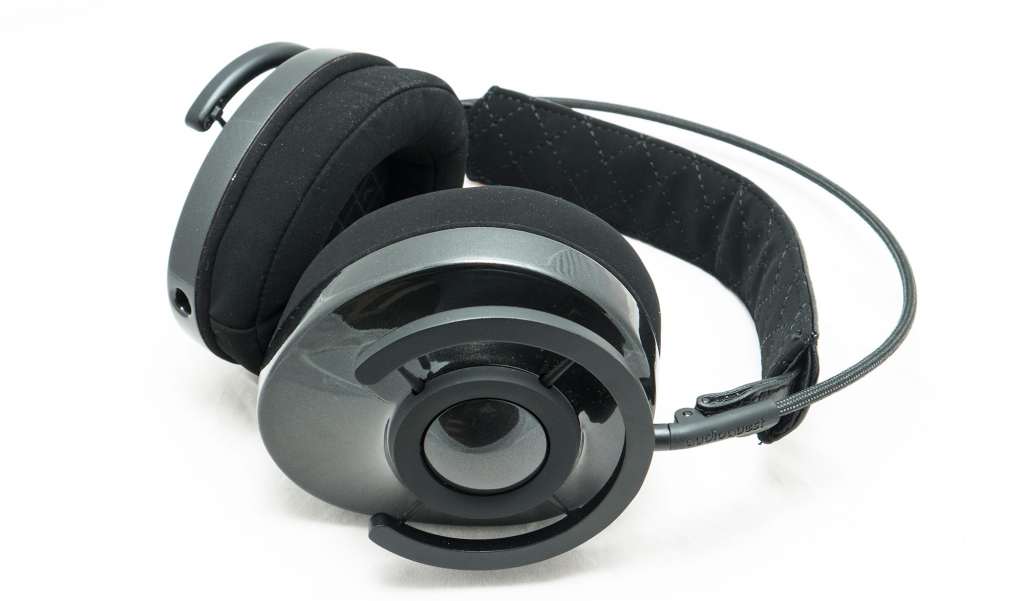 Design and features
Not its first pair, AudioQuest is a name that is gradually making its mark on the headphone world.
After engineering its first pair of big headphones in the "NightHawk", a pair of headphones built from the research of other headphones and arriving with a liquid wood casing and a 3D printed grill, the company is at it again building a slightly different pair.
Similar in design but much less open, the NightOwl is basically the closed-back equivalent of the semi-open NightHawk, a pair of headphones that reduces the amount of sound leakage, blocking much of it up with a grill that encases the audio instead of allowing it to breathe and be shared with everyone else.
The "Carbon" part of the name comes from the paint job, because while AudioQuest's headphones tend to offer a very wooden finish, the NightOwl Carbon uses a carbon grey paint job.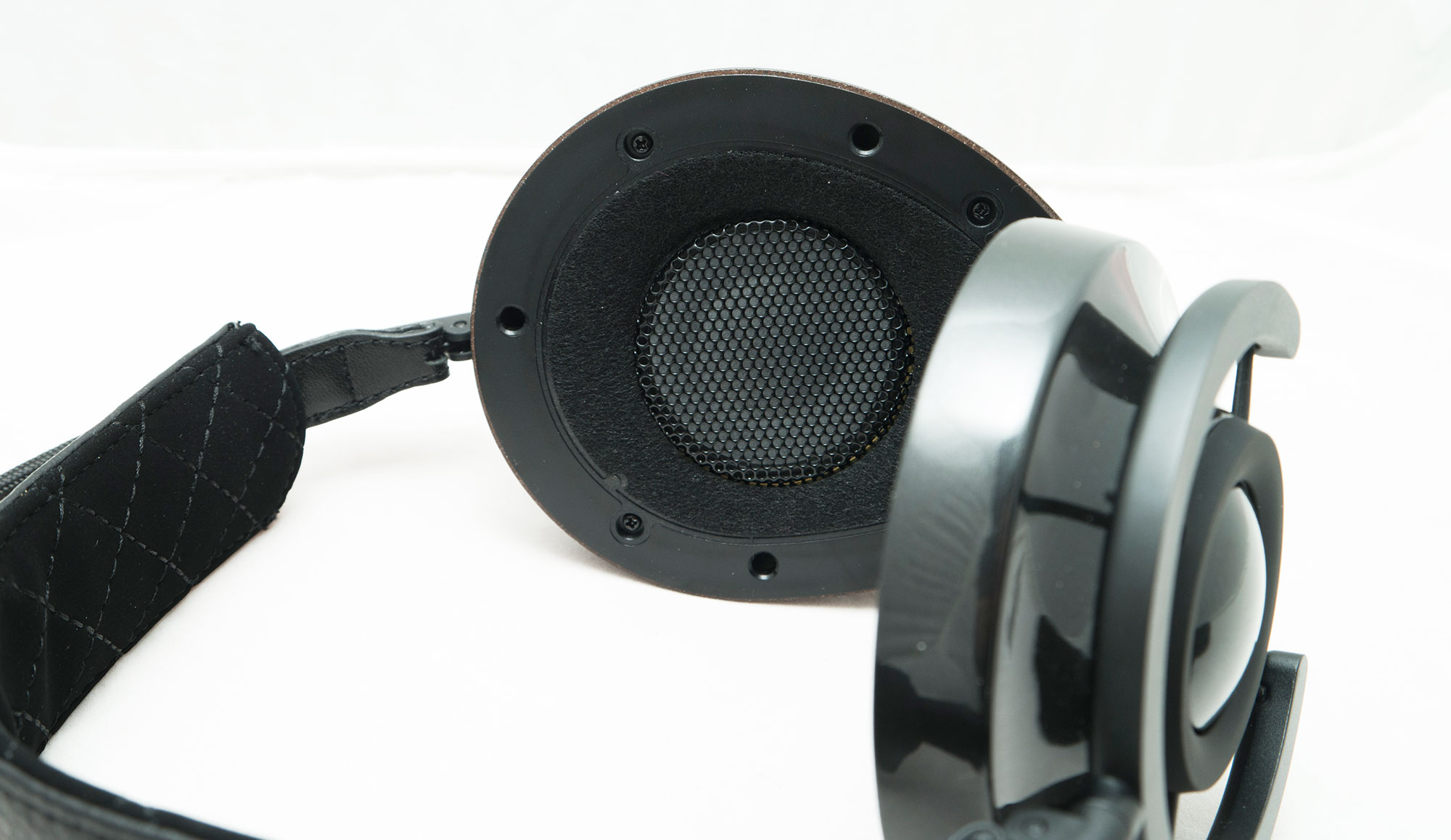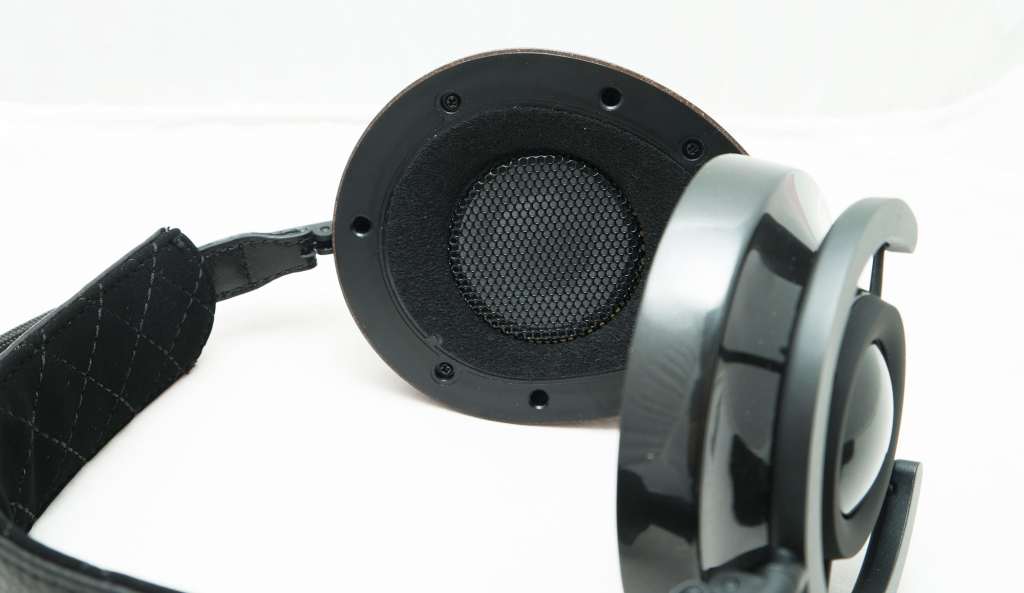 Under this paint job, however, it's a similar construction to the NightHawk, with a casing made from liquid wood, a material that can be super confusing to understood and essentially uses plant fibre and processes wood in such a way where it can be turned into a liquid and pushed into an injection mould. That potentially offers two benefits, with the durability of using wood as a material, as well as the warmth wood provides as an audio casing.
Inside, AudioQuest is reliant on a 50mm driver made from organic bio-cellulose materials, similar to what other headphone brands have used in the past, and the headphones rely on a unique band construction that means they don't need to adjust to your head at all, flexing along a fairly rigid circular band to fix to your head size comfortably and effortlessly.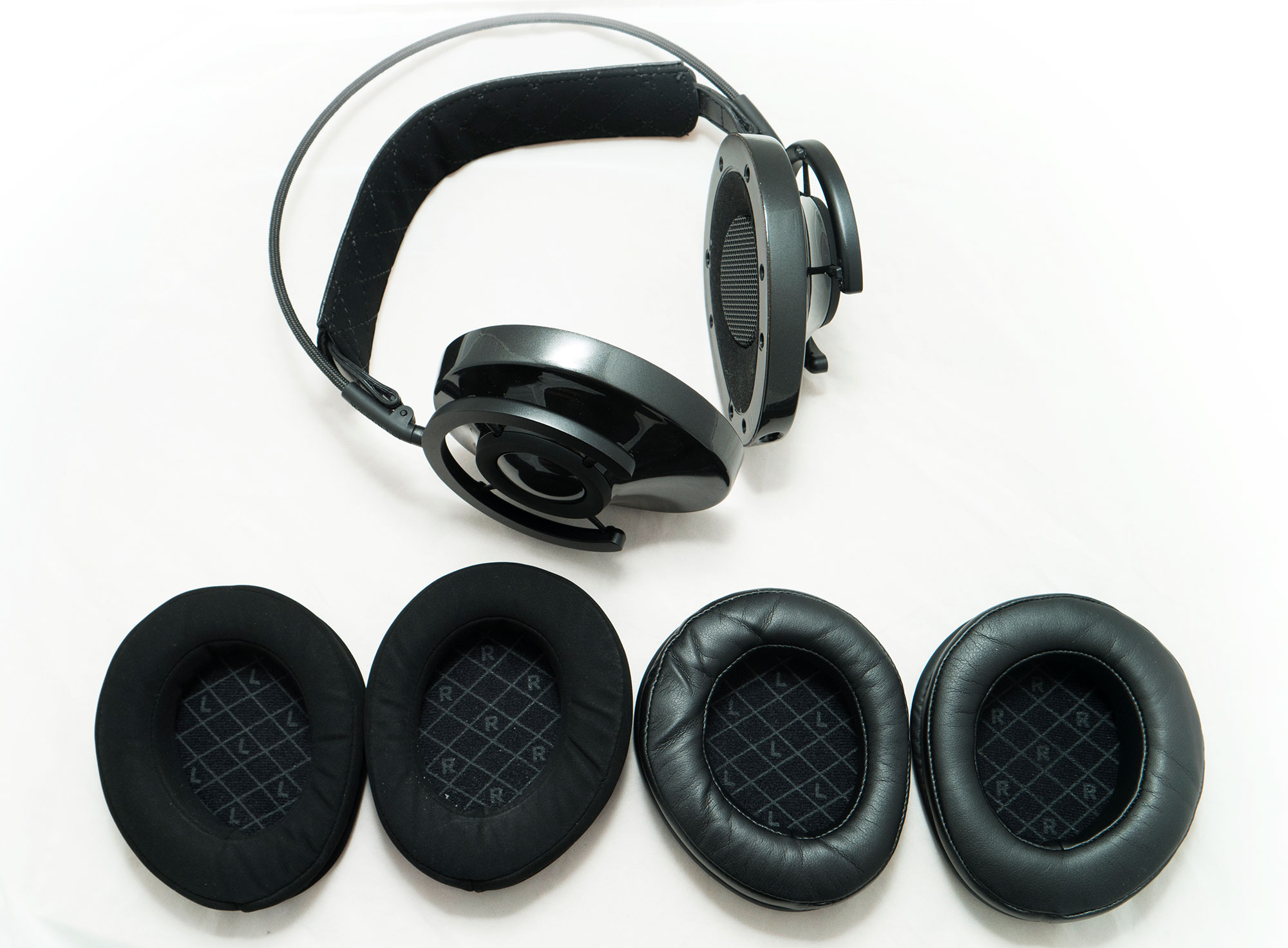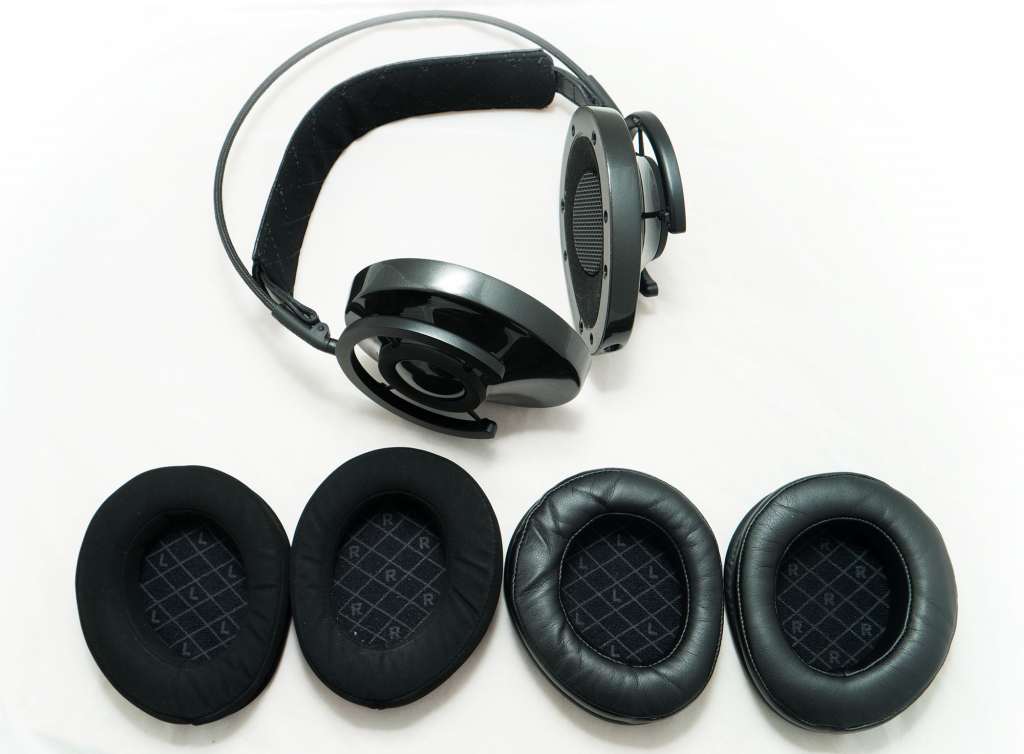 A thick yet short 1.3 metre cable is included in the box with a button and microphone for use with a smartphone, as is a 3.5mm to 6.25-inch jack converter. Two pairs of pads are included, comprising of either protein leather or a micro-suede material, and AudioQuest includes a massive case to hold this all in, not to mention two little cases inside, one each for the headphone and for the cable.
And all up, it's snazzy little package, and much more interesting than say just getting a big pair of headphones in a box with a plushy case. The whole thing comes across a little special, and it's hard not to feel that AudioQuest wants to see your experience with the NightOwl Carbon as something other than special.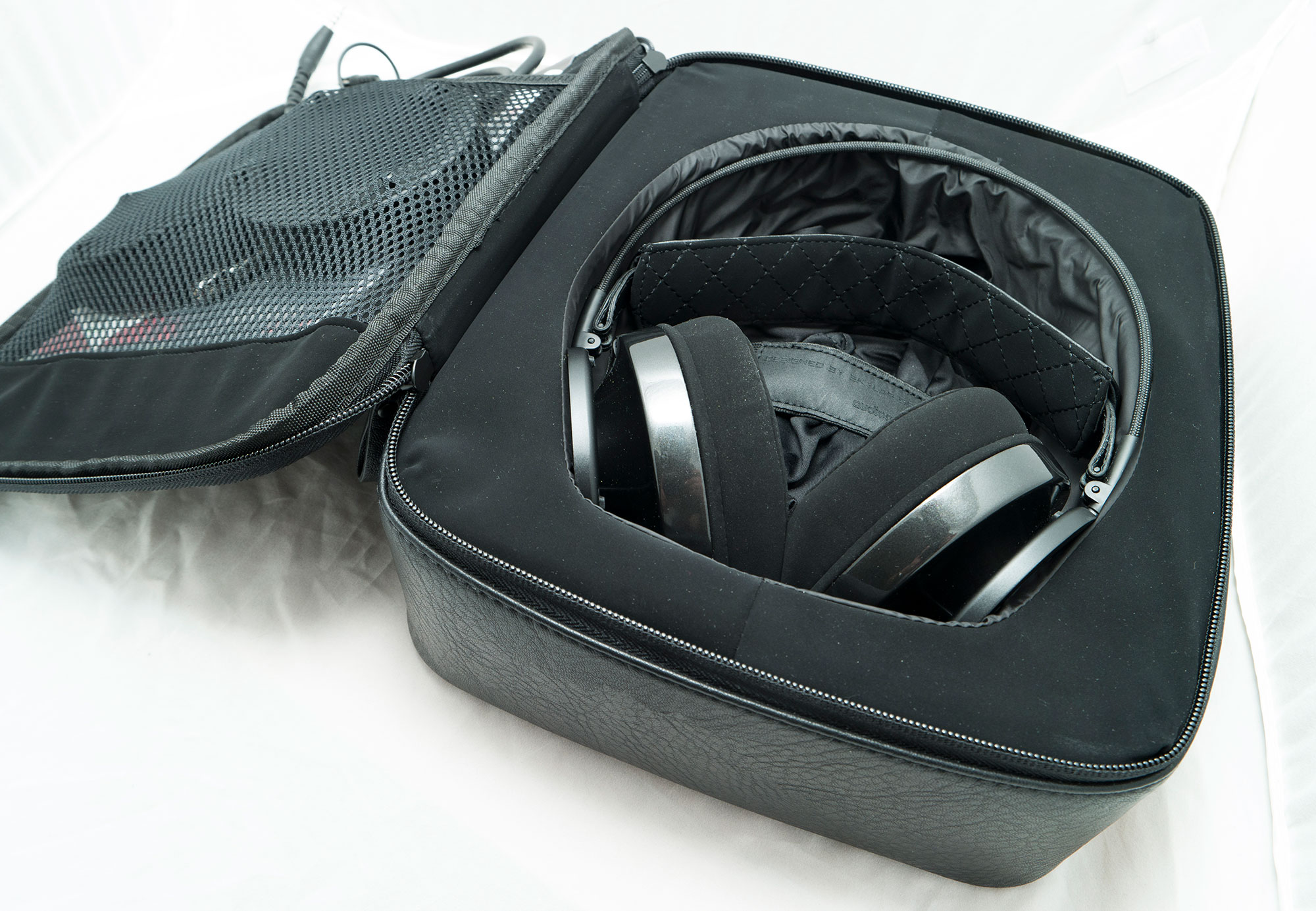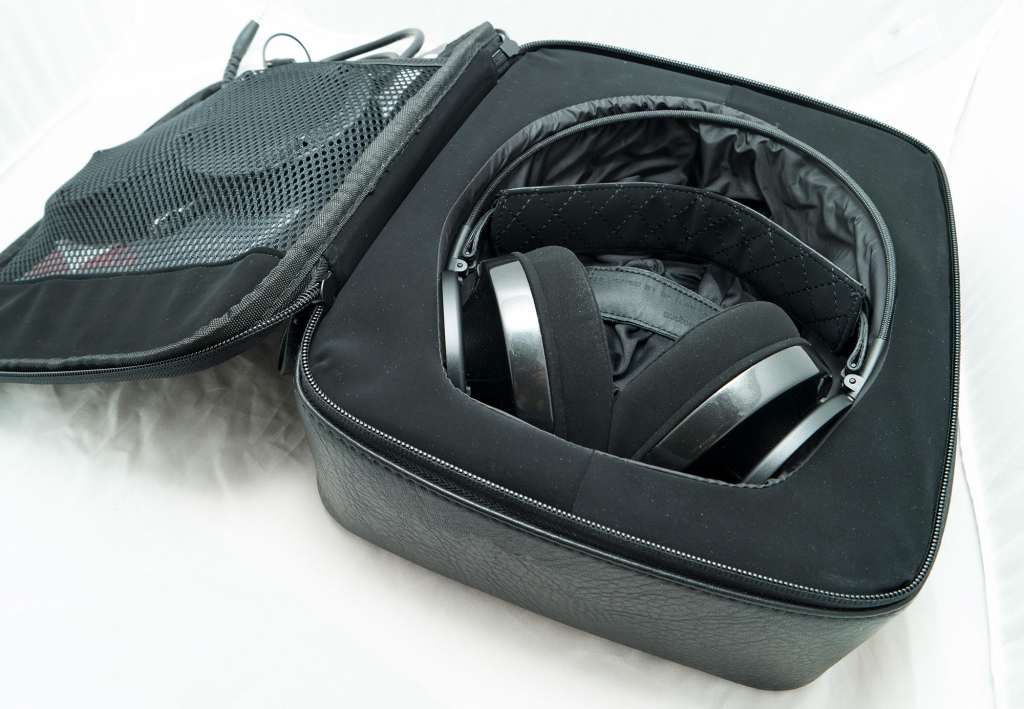 Comfort
That continues with the comfort level, because the NightOwl Carbon headphones definitely offer a unique but very large design thanks to that circular band running around the top.
Almost acting as a bit of a counterweight management system for your skull, this creative design comes with an aesthetic you probably won't want to wear outdoors lest you see yourself as a 15th century painting, with a circle wrapped around your head as you move.
While the design is a little odd, AudioQuest's interesting approach to aesthetics comes with one booming benefit: the comfort is extraordinary.
Imagine a pair of headphones that you never need to set up for your head, for your partner's head, for anyone's head, and you'll pretty much have the AudioQuest NightOwl nailed, because that's what the company has designed here.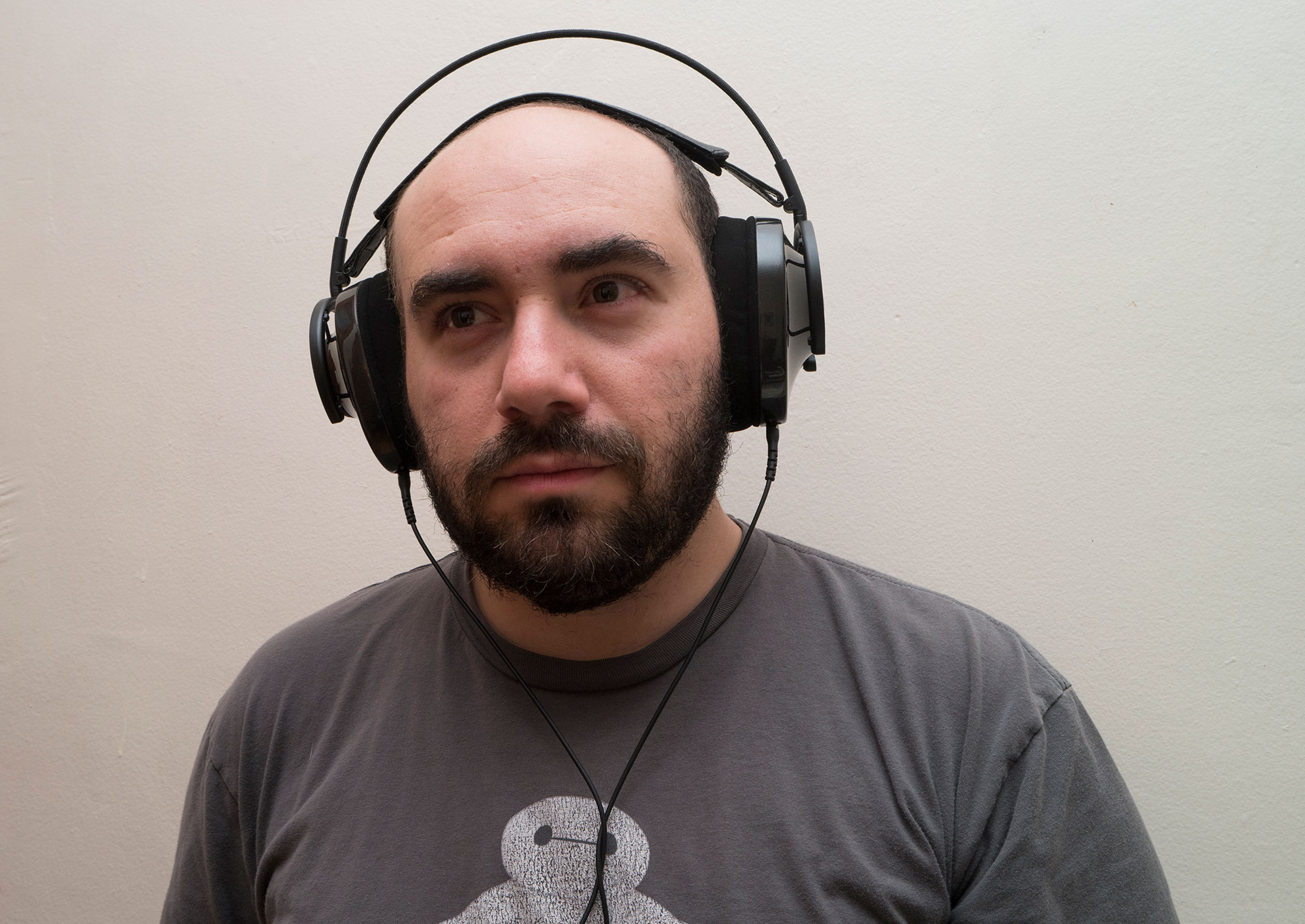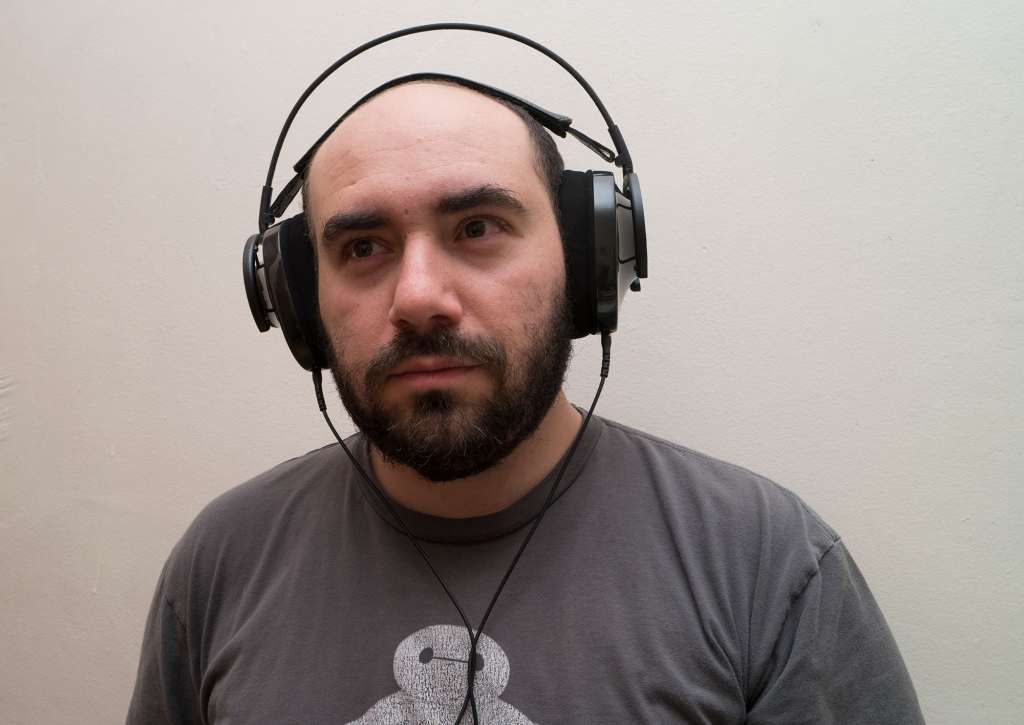 There's no doubting that this look won't work in broad daylight, and if you step into public and catch yourself wearing the AudioQuest headphones in a reflection, you may not recognise the knob that you've become, except that the knob staring back at you with these big headphones is one of the most comfortable knobs on this side of the world, without a doubt.
AudioQuest adds to it with the choice of padding, with either the very plush microsuede or the more squeaky leatherette (which AudioQuest calls "protein leather" but may as well just be pleather), and each has slightly different acoustic profiles, but also quite different comfort levels.
We found the microsuede to be the ones to work best for us, but each user — and even each type of sound — may be different. Fortunately, they snap on and off easily, so you don't have to go fiddling about with wrapping the padding around the edges of the headphones.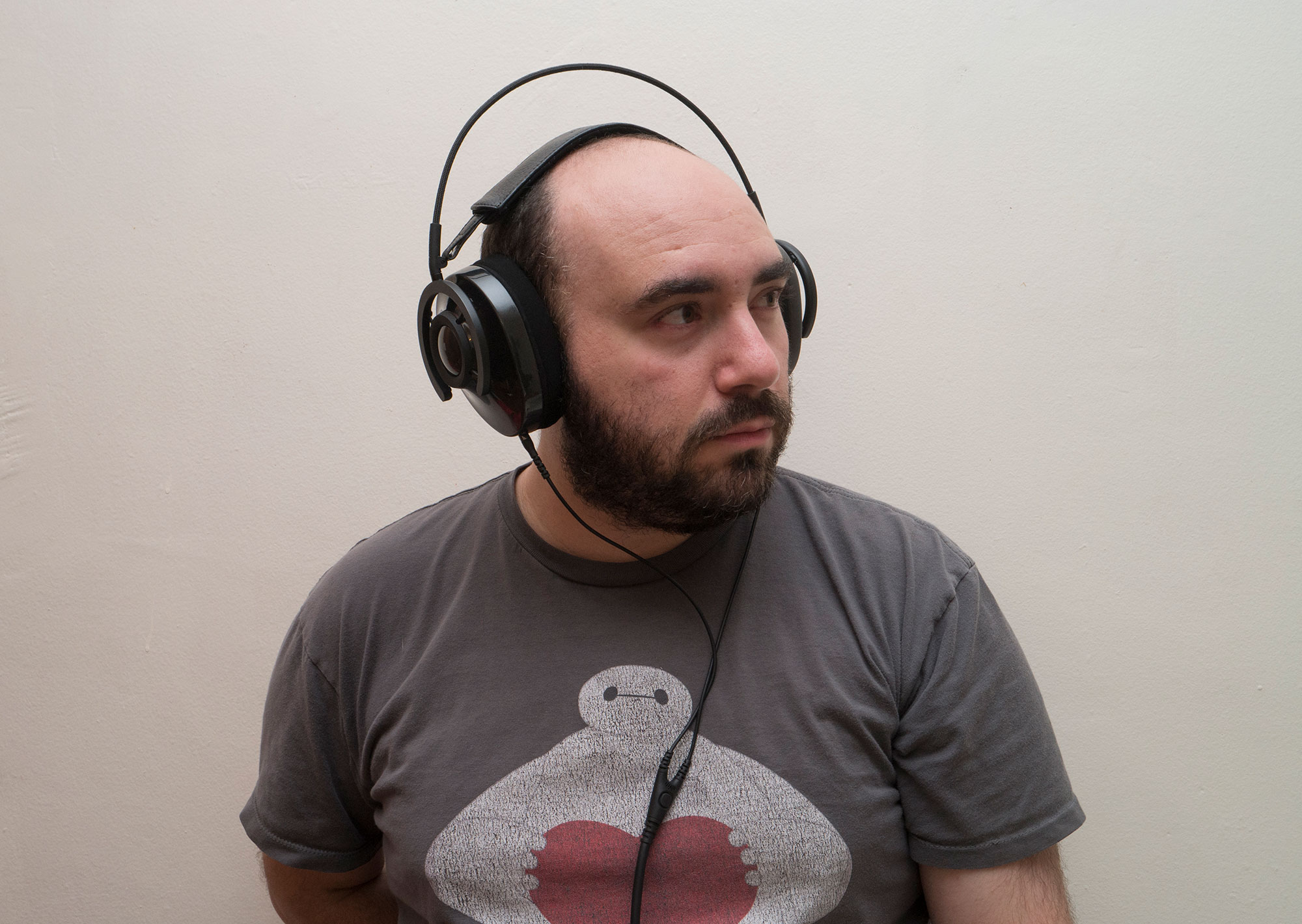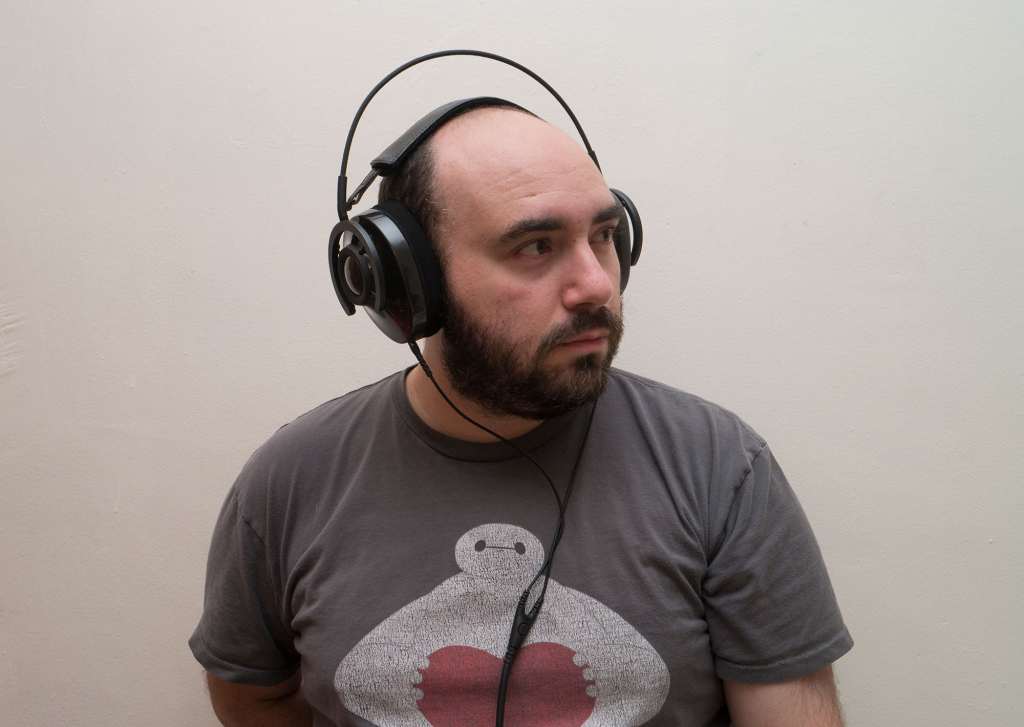 Performance
With the right padding picked, it's time to get stuck into the sound, something we did with the suede ear pads, and as with all Pickr reviews, we get stuck in with our open sound test, which you can not only see for yourself, but also experience online if you have access to a streaming music network.
That test starts with a bit of vocal harmony, as Pentatonix's acapella version of Major Lazer's "Lean On" proves itself to be sharp and clear, with a more booming soundscape than we expected, introducing the headphones with a surprisingly loud line volume.
Ellie Goulding's "Army" presents a fairly detailed spectrum of sound, with more in the bass and mids, and enough in the highs, resulting in balance that is skewed to being warm, while electronic music that is a little older — such as that of Propellerheads' "History Repeating" providers a more soulful and sultry sound that offers a richness in the bottom end that sounds like a nice memory with a tall speaker.
That gives us the feeling that AudioQuest's engineering of the semi-closed NightOwl Carbon headphones is likely going to extend itself to music that has been mastered to not need to push bass overwhelmingly, a difference in the way pop and electronic has been engineered nowadays compared to the days of yore. Still, it's something we're intrigued to test.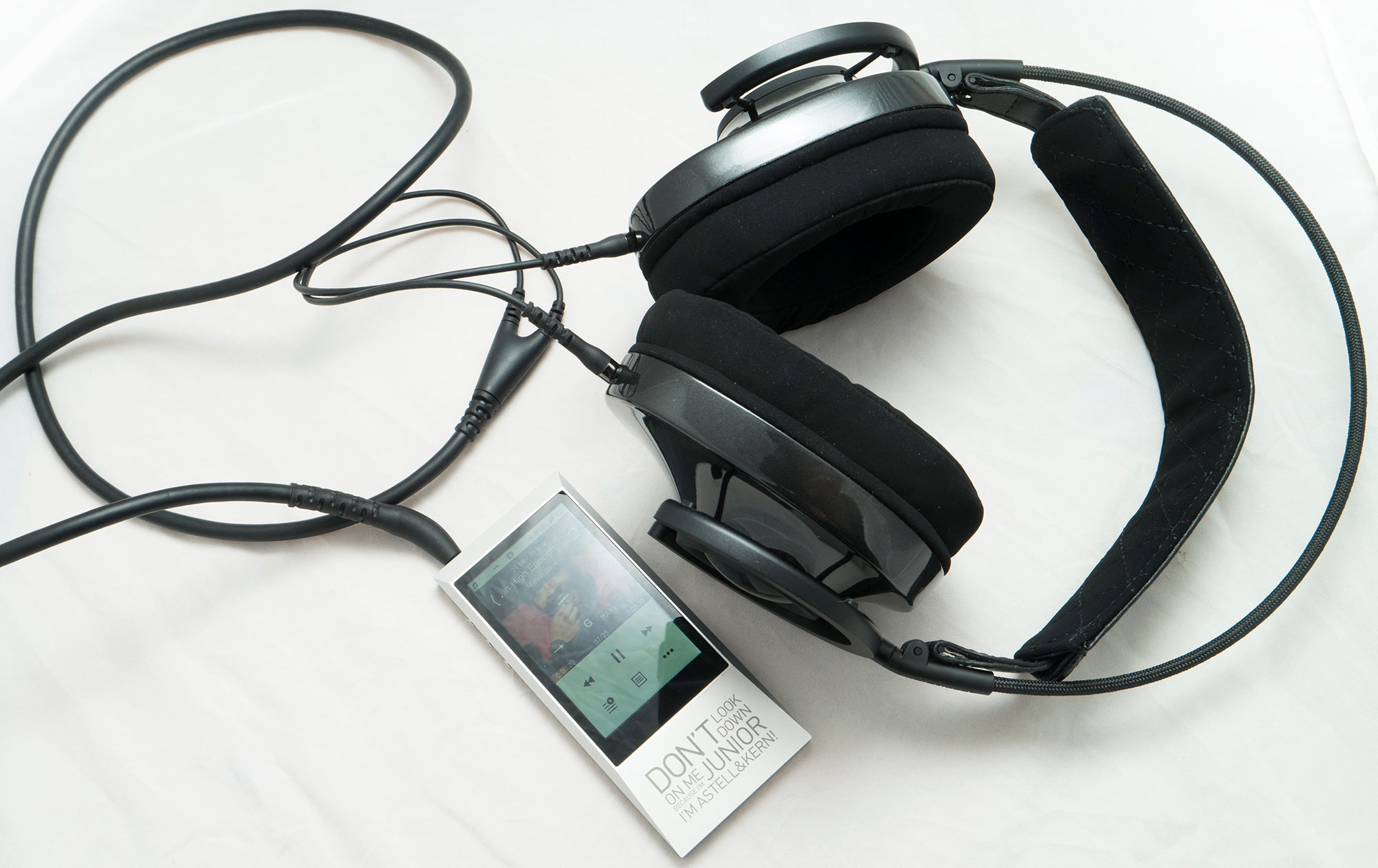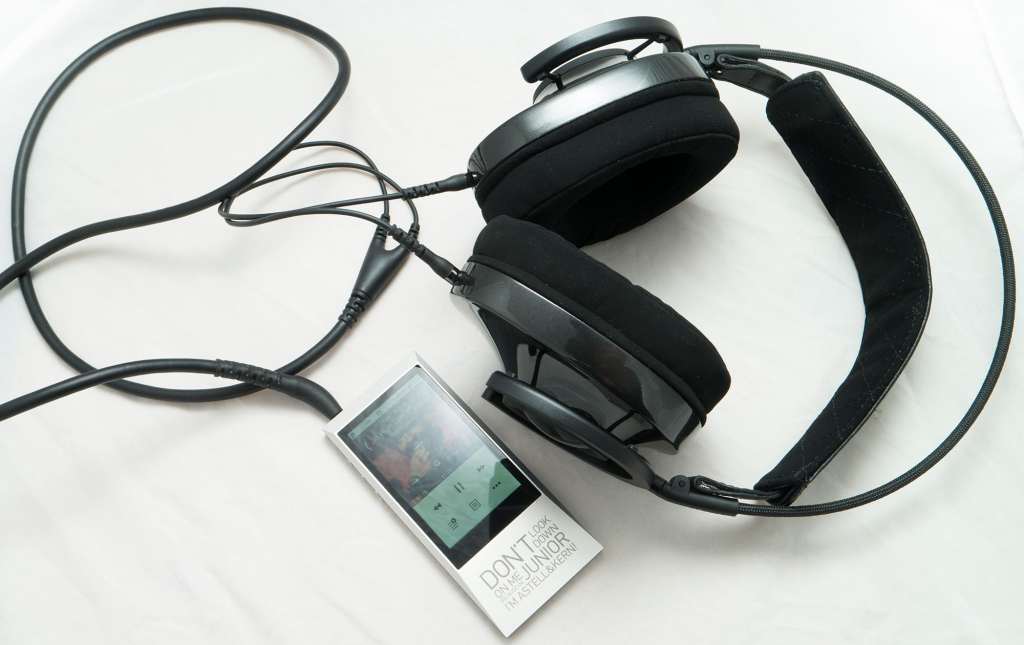 Soul and R&B goes next, and Mark Ronson's modern soul piece "Uptown Funk" is detailed and clear, but lacking in a little bit of depth on these cans, a completely different response to Michael Jackson's "Billie Jean" which offers older but a more complete rendition. Both are warm, both are similar, but only Jackson's recording feels like it has been made to bring the AudioQuest Carbon to life, a feeling that is pushed even more with Marvin Gaye's "Ain't No Mountain High Enough".
And that feeling seems to make itself present through the following observation: the older the recording and/or the better the mixing, the more AudioQuest's NightOwl Carbon seems to play along.
All tracks tested sound clear, that said, but the better the recording, the better the clarity and warmth, something we felt from listening to Beck ("Dreams"), to Sia ("Elastic Heart"), and to Nirvana ("Come As You Are").
Older tracks shined just as well, with The Who's "Baba O'Riley" warm and clear, with a booming bottom end that doesn't stray too far over the top of what's heard, while The Beach Boys' "God Only Knows" was warm and deep, a feeling that will walk some listeners down memory lane as they listen to the subtle instrumentation in the background.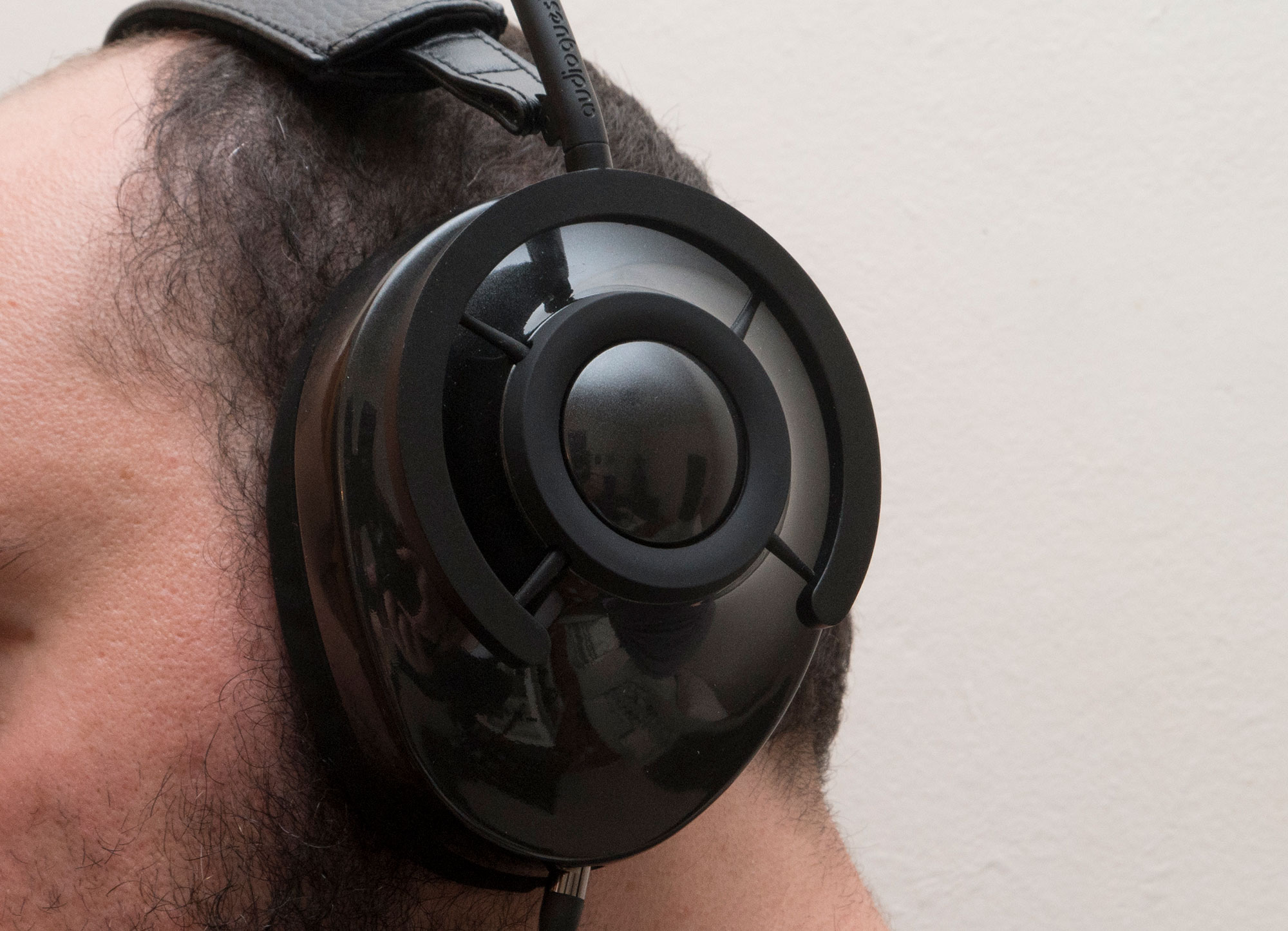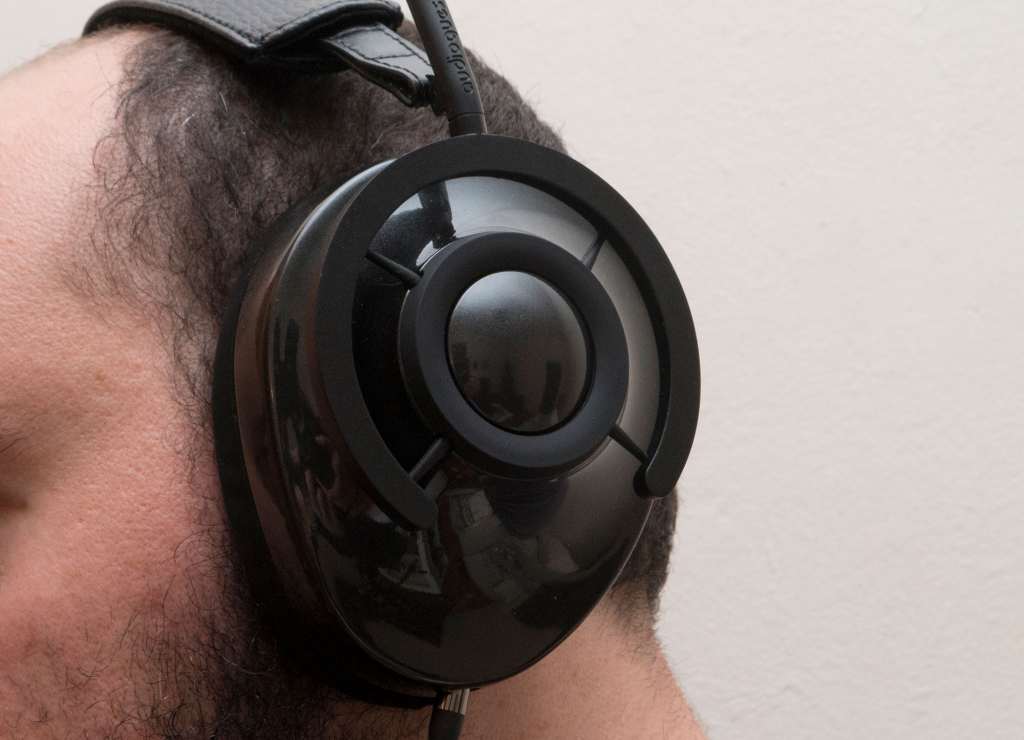 Steering into older styles of music, with classical and jazz, Ben Folds' "Yes Man" offered a rich string sound in the highs and mids, with the proper mastering allowing the sound to really ring true over the otherwise warm tonality the earphones created. Nigel Kennedy's "Walk On The Ice" was just as clear, but also strong and vibrant, exactly what you'd want from the direct piece of classical that it comes from.
Jazz completes the review, and much like classical, the richness of a recording that doesn't overemphasise the instrumentation or bottom end allows the AudioQuest NightOwl Carbon headphones to really come alive, with a total sense of depth and clarity in the soundstage of Etta James' "At Last", while Dave Brubeck's "Take Five" is clear and balanced, and must be heard. Miles Davis' "Flamenco Sketches" finishes the test, with detailed bass, brilliant mids, and amazing highs, making "Kind of Blue" that album that must be heard on the AudioQuest NightOwl Carbon headphones, acting almost as the perfect demo disc of what these headphones can really do.
Quite seriously, with the right music that has been recorded, mixed, engineered, and mastered beautifully, the AudioQuest NightOwl Carbon are headphones you'll never want to take off, and given how comfortable they are, it's a feat you just might be able to accomplish, too.
The line volume is also worth noting, because while testing is normally performed on high-grade headphones with an equally high-grade media player, the NightOwl Carbon's aren't reliant on these as a whole. Traditionally, big headphones tend to require a lot of power and volume, certainly more than most smartphones can offer which is why a heavy duty media player or amplifier is suggested, but the NightOwl can be used with a smartphone or computer comfortably, and provided the source audio offers strong quality, you'll hear everything you need to hear, and possibly more.
Armed with excellent music, the NightOwl Carbon headphones are like listening to pure audiophile awesomeness, as if you were sitting in the presence of greatness, with a stage that is as wide and clear as it gets.
Without, however, and you may want to shift to a different set of pads, something AudioQuest does include in the package. Given the style of music we listen to, we found ourselves gravitating towards the microsuede pads, but a leatherette pair is included in the package also.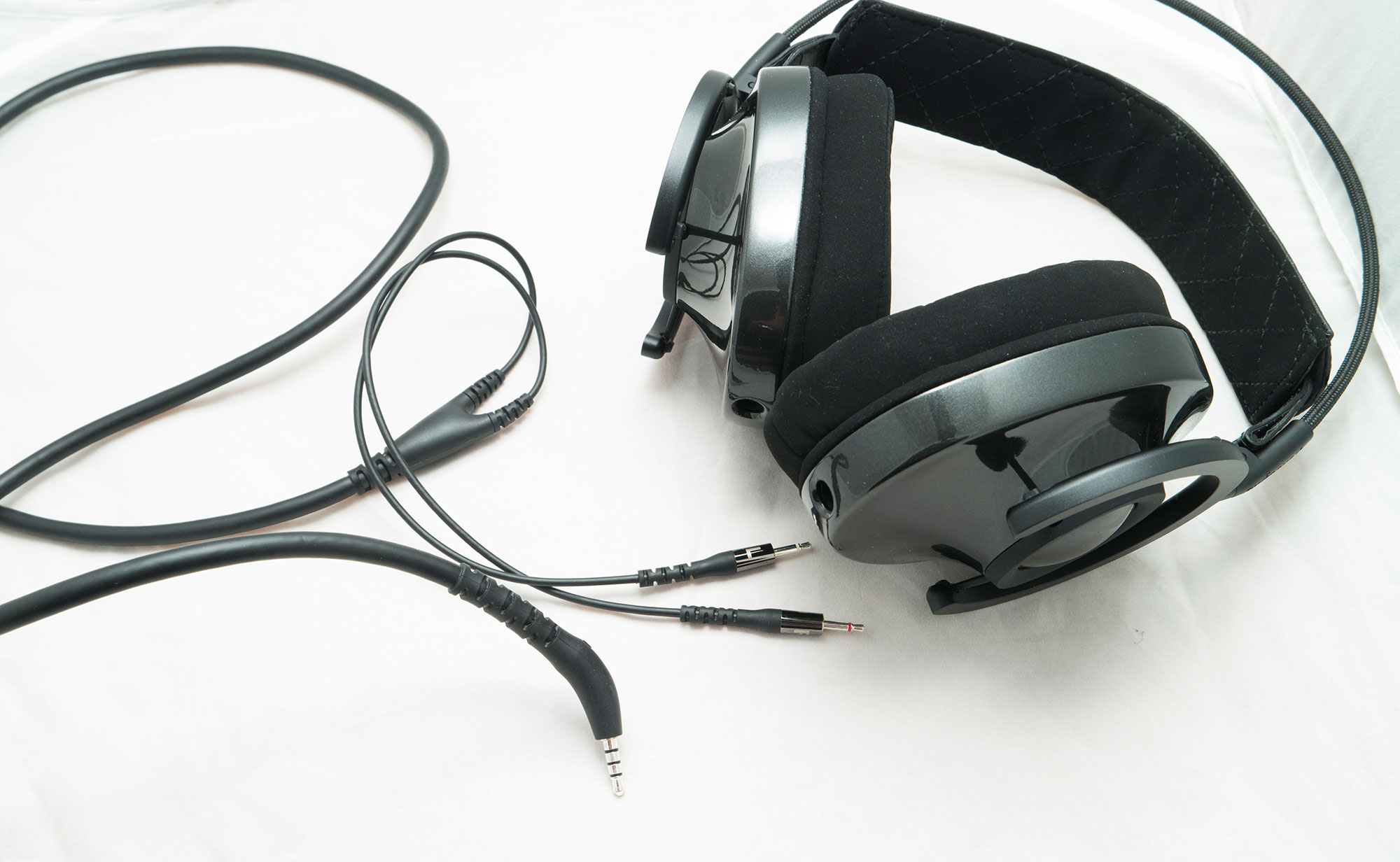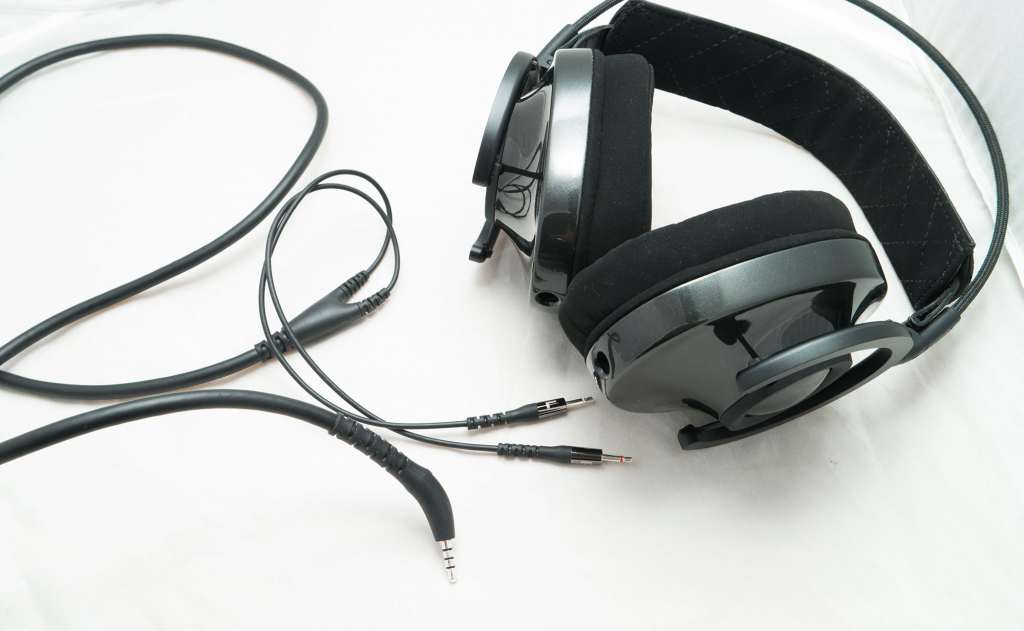 Value
That package, by the way, isn't cheap. In Australia, the AudioQuest NightOwl Carbon costs roughly a grand, or just five dollars under, fetching $995 at specialist audio stores, giving you the headphones, the two sets of earpads, the one thick cable but short cable, and a fairly well-padded carrying case.
Audiophile-grade headphones like the AudioQuest NightOwl Carbon's aren't going to be for everyone, and it needs to be noted that for that rough thousand dollar price, you're not getting anything special like active noise cancellation or wireless technology.
Far from it, actually, with no way of blocking the outside world in these headphones save for turning up the volume, and cables definitely needed to make them work.
That already means they won't appeal to all, and much like AudioQuest's other pair of headphones, the NightHawk, these are primarily designed for folks who may not necessarily be able to afford a massive pair of speakers, or worse, have a pair but just don't have the time to listen, to take the time to sit in the room and indulge their eardrums and in decibel-driven delight.
Primarily, that's the crowd targeted by the NightOwl Carbon headphones, with folks who want a lovely sound delivered to their skull like that of a big speaker, with little to no impediment to their comfort levels, much like how listening to a speaker would normally be.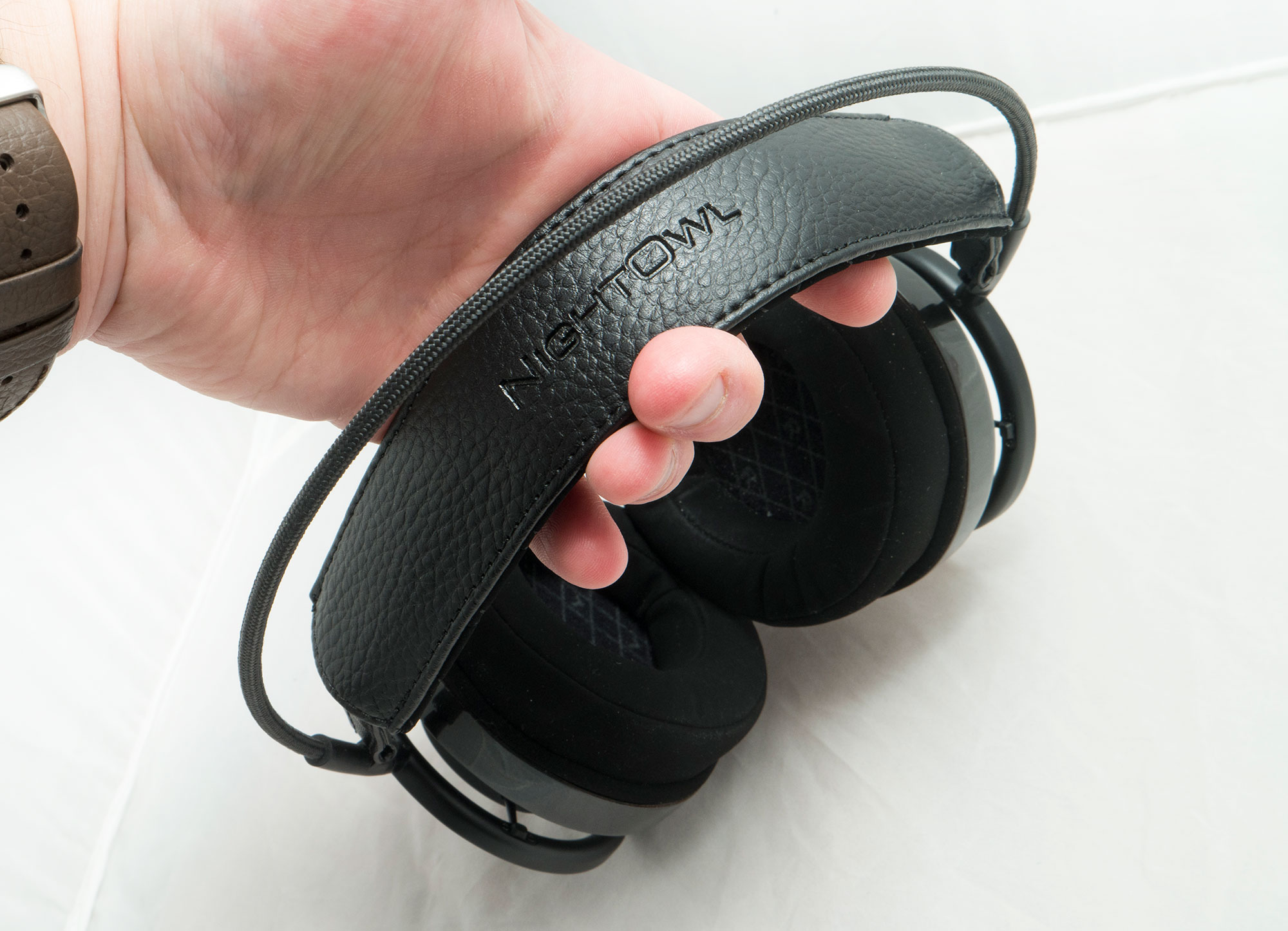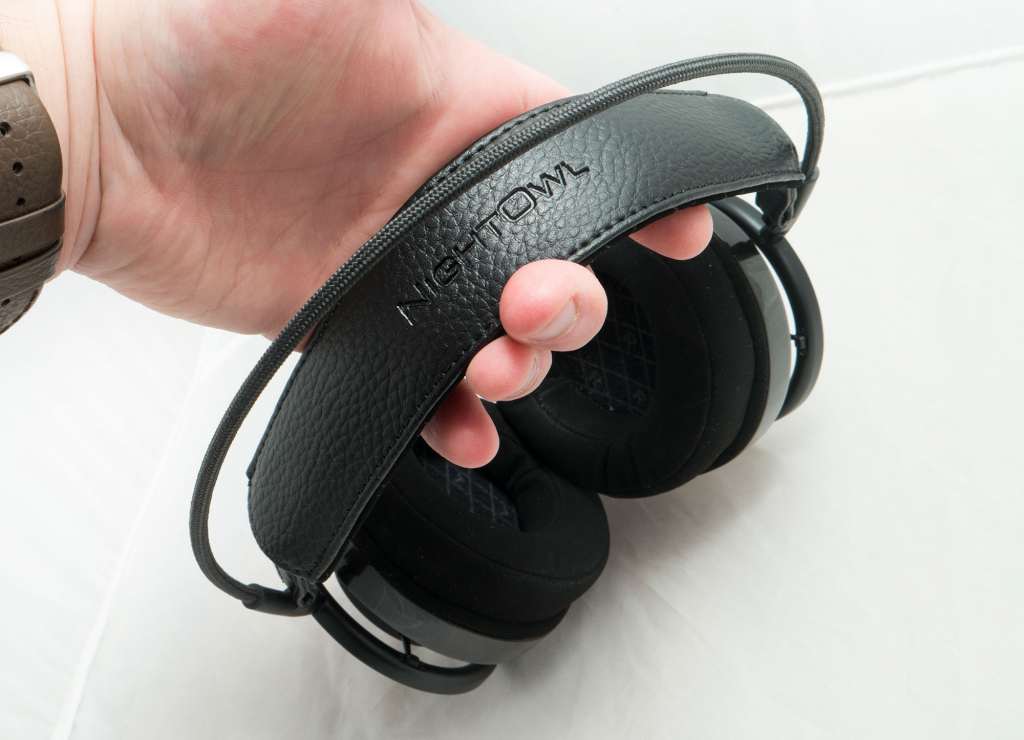 There's little doubt in our testing that the NightOwl Carbon achieve this, but whether they do it for the value, we're not completely surely. They're good, and they're nice, and the package does come with a few things big headphones rarely get, but for $995, we're not surely we're totally convinced.
You may be, however, which is why these headphones should be listened to and auditioned before a purchasing decision is made.
If they were to drop in price and hit closer to $700, we think it might make more sense, but at a hair under a grand, it's hard to justify the total package.
Final thoughts (TLDR)
Even if the total price is hard to come to grips with, AudioQuest's NightOwl Carbon's are a very lovely pair of headphones, providing beautifully recorded music with a comfortable soundstage to listen in, and do so in absolute comfort.
The closed nature of these headphones helps to enclose the rendition, and while some tracks can sound a little shallow, the majority of the music we pumped in was glorious, and reminiscent of a lovely pair of speakers and a day when you could just sit back and take it all in.
They won't be for everyone, that said, and while the price can put you off, what you listen to will be the other deep factor.
But if you're still here after the mention of a thousand dollars, AudioQuest's NightOwl Carbon headphones are definitely worth a listen and audition, if only because this is comfort defined, with a long-term wearability that is seriously hard to deny, and the sound is pretty bloody good and warm, too.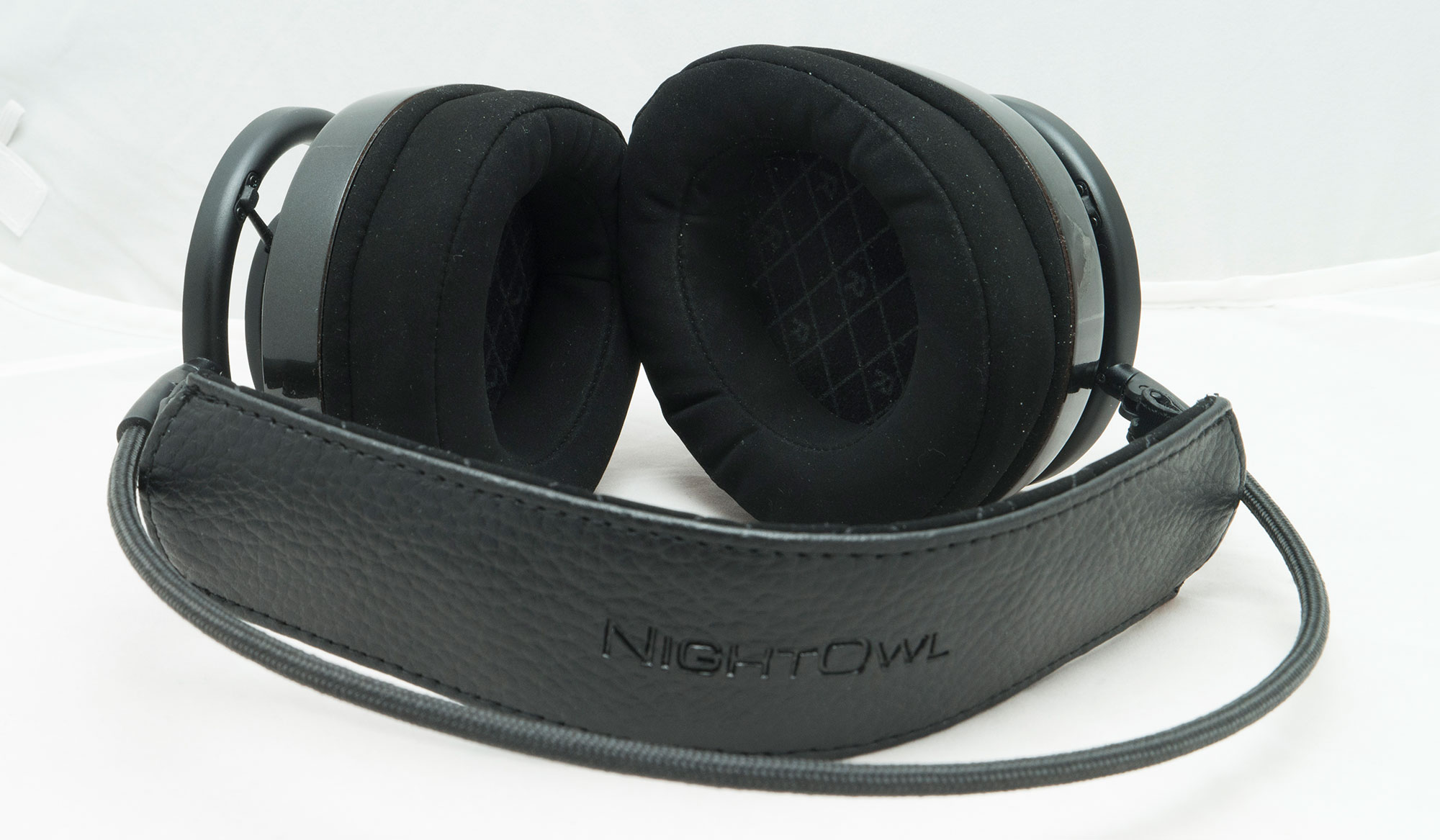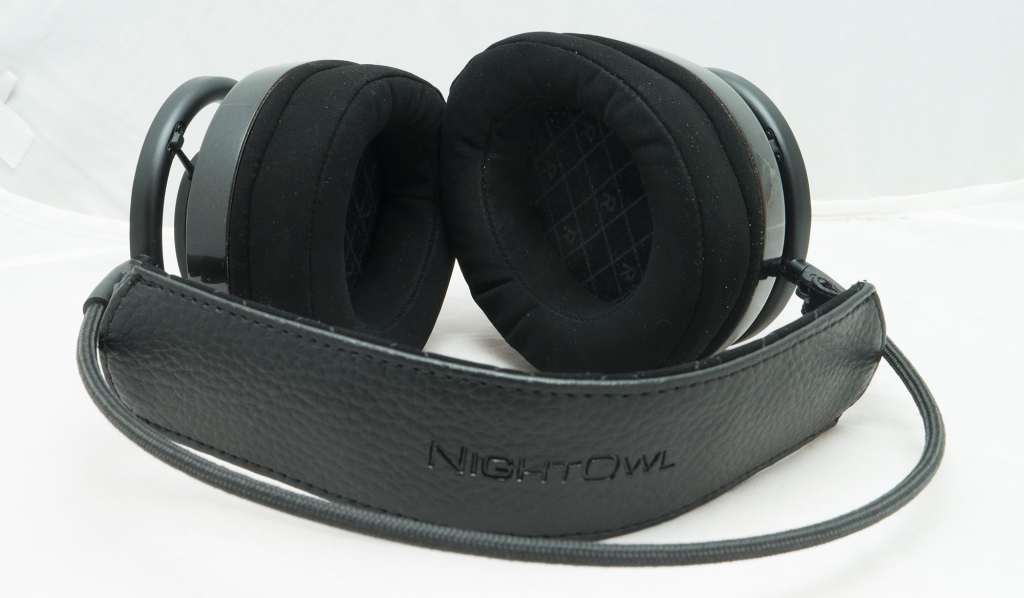 Warm sound
Excellent and loud line volume
Probably the most comfortable headphones we've ever worn
Comes with a very padded case
Needs properly mixed and mastered music to make shine
Expensive