Quick review
The good
Still a nice design
Solid performance
A good, solid "normal" sized phone
Waterproof
Now sports wireless charging
The not-so-good
Battery life isn't great, unable to hit a full 24 hours
Desperately needs the two rear cameras
It doesn't feel like much has changed
Expensive
Apple's award-winning smartphone is back as the iPhone makes it to number 8.
For the latest update, Apple is continuing the design we've seen over the past few years, changing out a few things here and there, and trying to get you over with good looks, performance, and functionality.
Is the new iPhone the best the company has ever made, and is it as good as its most excellent sibling, the dual-camera iPhone 8 Plus?
Design
Seen one iPhone for the past few years, you've kind of seen them all, and while the iPhone 8 brings in a few changes, if you've owned, held, or handled an iPhone 6, iPhone 6S, or iPhone 7 before, you know what the iPhone 8 is all about.
Once again, this is a 4.7 inch screen phone with pretty noticeable top and bottom bezels for the sensors, speaker, and home button, all in a metal case made for phone owners who want and appreciate a normal-sized phone.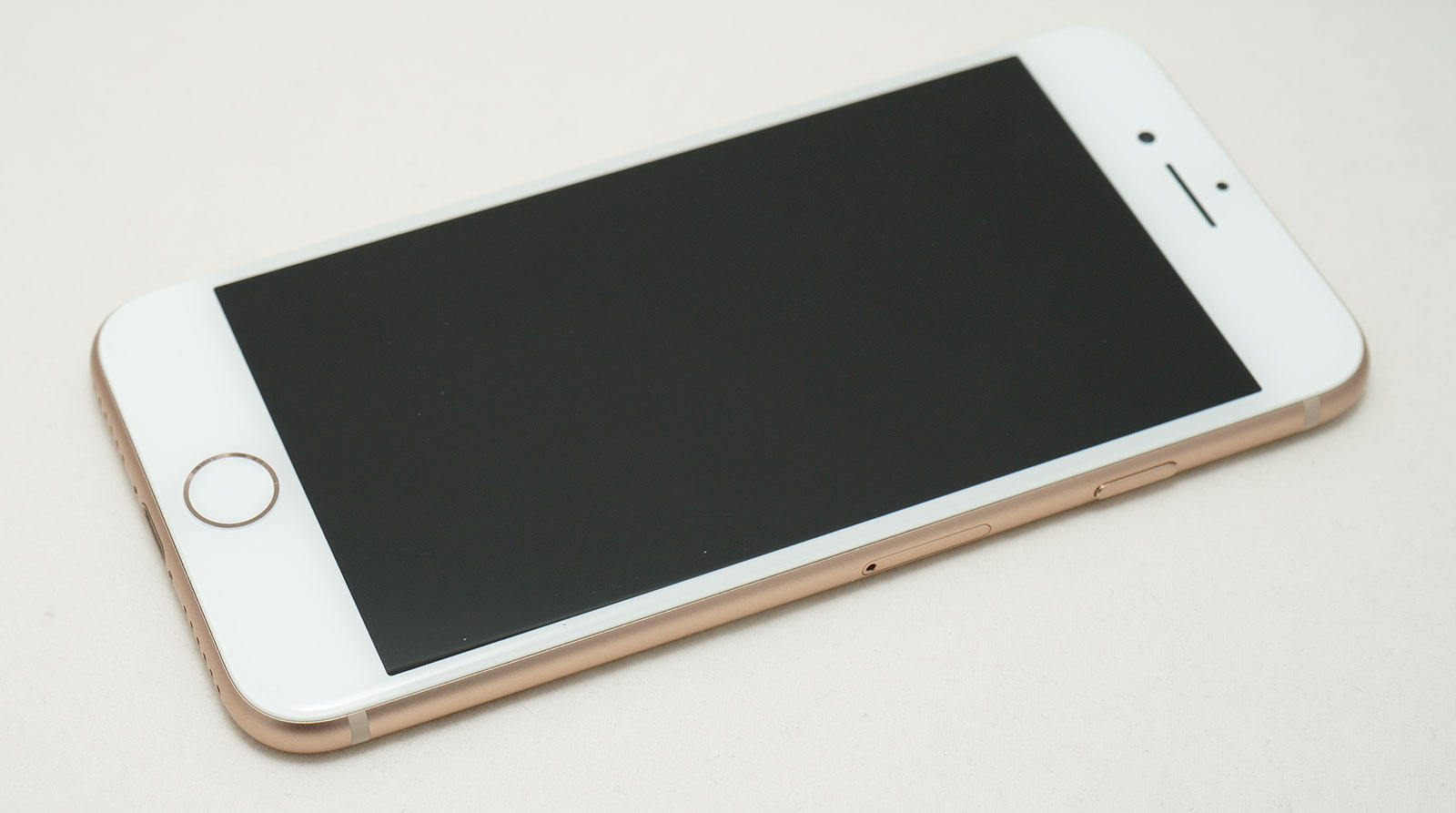 Aluminium is still the body material here, at least for the frame, because on the iPhone 8, Apple has switched out the metal back for one made from glass, just like its big brother, the iPhone 8 Plus.
It might not seem like much, but it's a change that not only feels lovely in the hands, but means the iPhone 8 can support wireless charging through the Qi standard and get its power from a compatible cordless connection.
Outside of this, very little has changed in the design from last year's iPhone 7, with the same buttonless button incorporated in the front, complete with a fingerprint sensor, as well as waterproofing with IP67 resistance.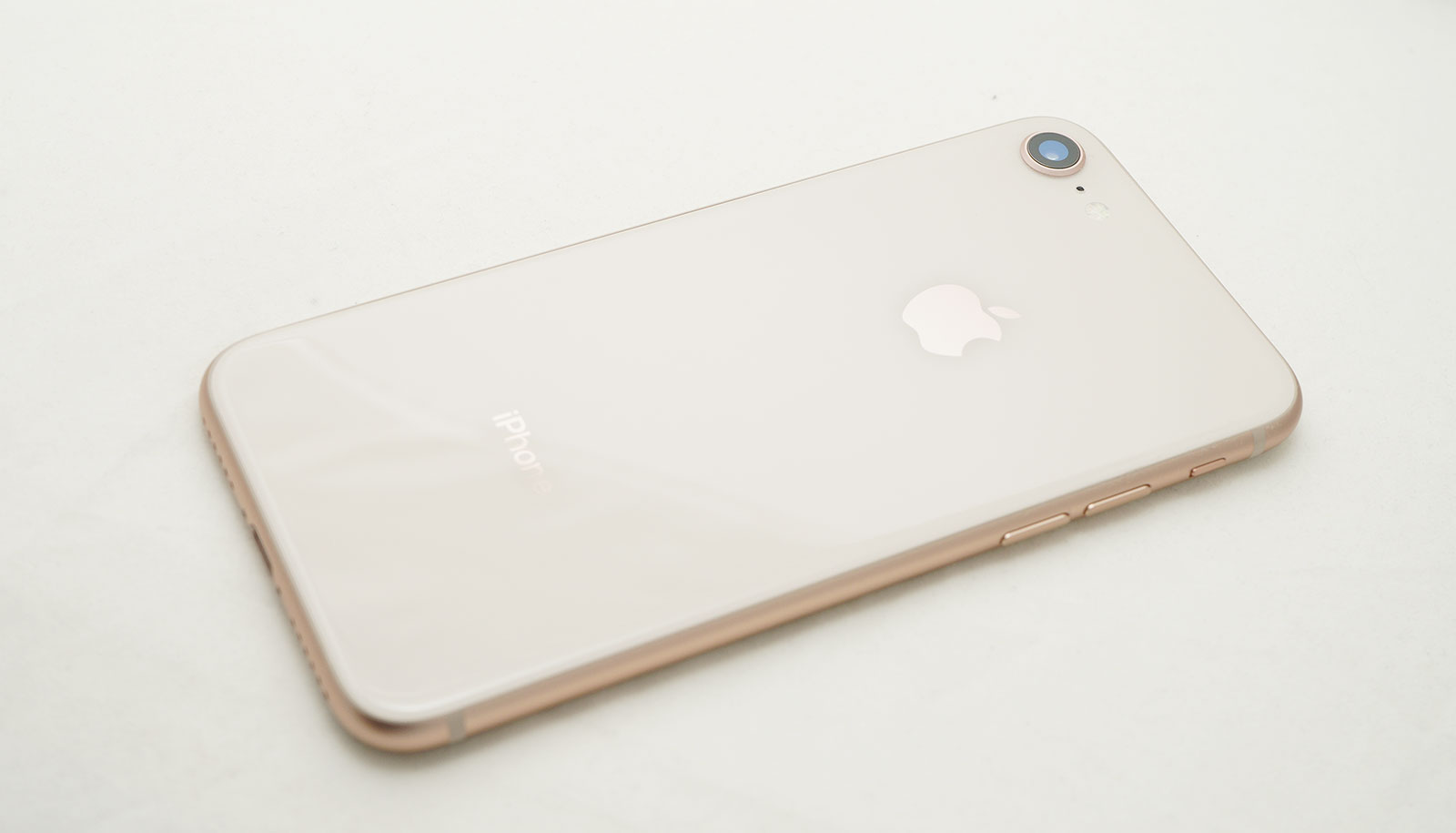 Features
While the casing features water resistance, most of those changes are on the inside where Apple has improved things.
As such, you'll find Apple's new hardware here, with the A11 six-core processor working alongside 3GB RAM like its 8 Plus sibling and either 64GB or 256GB of fixed storage, with no way of upgrading it.
Apple's latest operating system iOS 11 arrives on the iPhone 8 out of the box, and the phone will connect to networks by way of a 802.11a/b/g/n/ac WiFi, Bluetooth 5.0, and Category 16 4G LTE, as well as the wired Lightning port at the bottom.
And just like last year's iPhone 7, there is no 3.5mm headset jack, replaced by a Lightning to 3.5mm converter found in the box.

For the cameras, Apple has updated what you could find in the iPhone 7 a little, with a newly refreshed single 12 megapixel camera on the back alongside an LED flash, while the front features that 7 megapixel HD FaceTime camera for selfies.
This all sits beneath a screen that sees a slight change, as Apple's old, tried, and trusted 1334×750 Retina screen with 326 pixels per inch gets a taste of Apple's "True Tone" technology, allowing the phone to render the white balance differently based on the lighting around you.
Apple has also changed the construction, and now thanks to that glass back and metal frame, the iPhone 8 supports wireless charging over the very latest of the Qi standard.

In-use
While the design has seen a slight bump, the way you use an iPhone is still the same, and if you like that about your current iPhone, you'll like that about this one.
Simply put, the normal-sized iPhone 8 fits most people's hands comfortably, and while we've switched to glass at the back, it is still a delight to hold, possibly more so. Now more than ever does it feel like an extension of your body, and surprisingly the glass isn't as slippery as you'd expect.
Using the iPhone 8 is just as easy as any of the iPhones have ever been, with the buttonless home button always within reach and the whole design working.
The fingerprint sensor beneath that home not-quite-button is fast, and you'll find yourself logging in very, very quickly and getting to using the iPhone.
If you're already familiar with that, you'll be set, but if not, you get iOS 11 and its app-filled home screen, with notifications from the top and control centre from the bottom.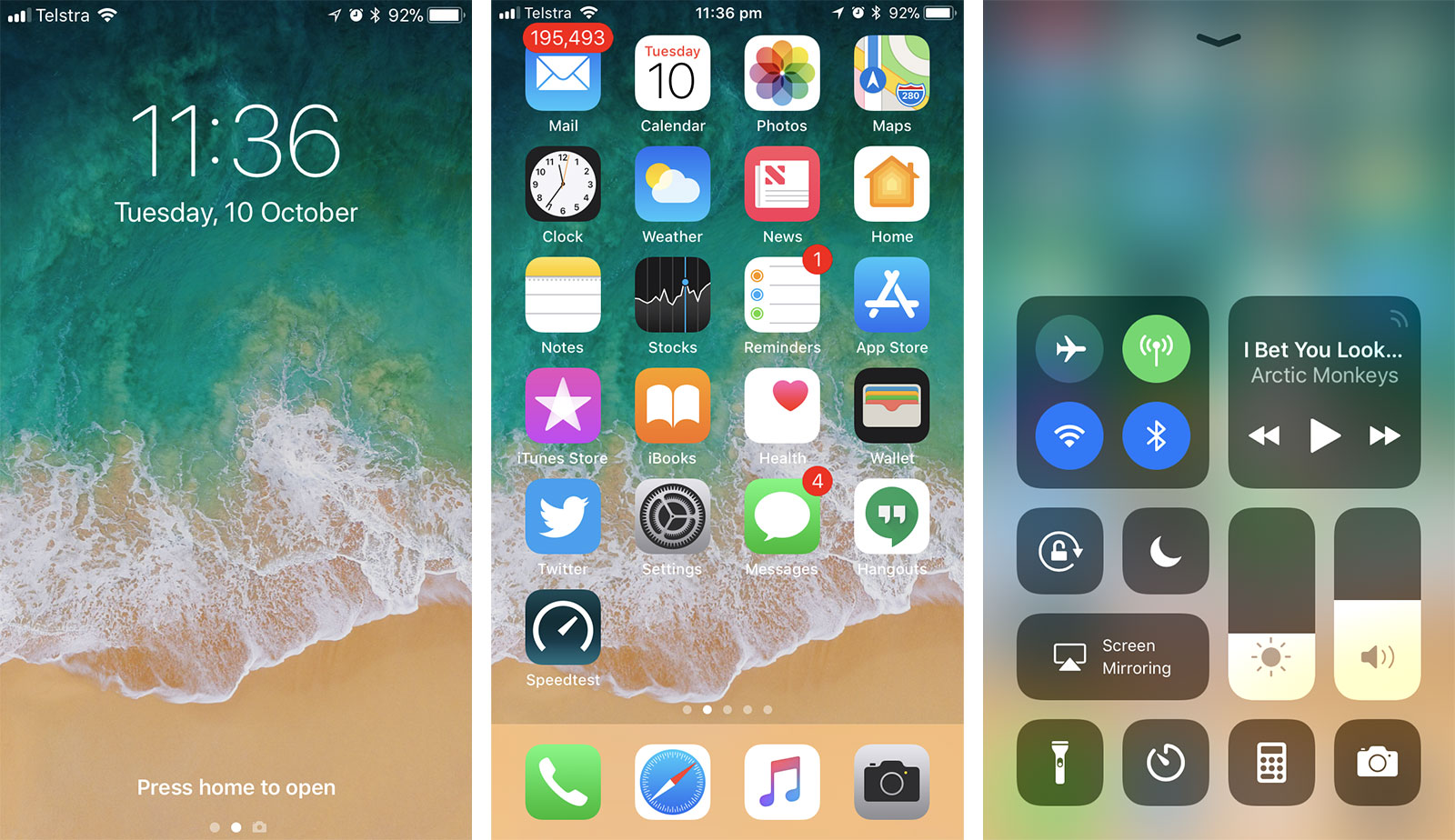 Performance
You also get some pretty solid performance in the iPhone 8, and that's because Apple has more or less cloned everything inside the excellent iPhone 8 Plus and made it work in a smaller body.
That means you get Apple's latest processor and hardware, with the same A11 processor found in the iPhone 8 Plus also sitting in this phone.
Our time with that phone revealed just how strong the silicon was in that phone, and it's the same in the Apple iPhone 8, with little to no lag in everything you do, even if iOS does occasionally reveal a small bug here and there.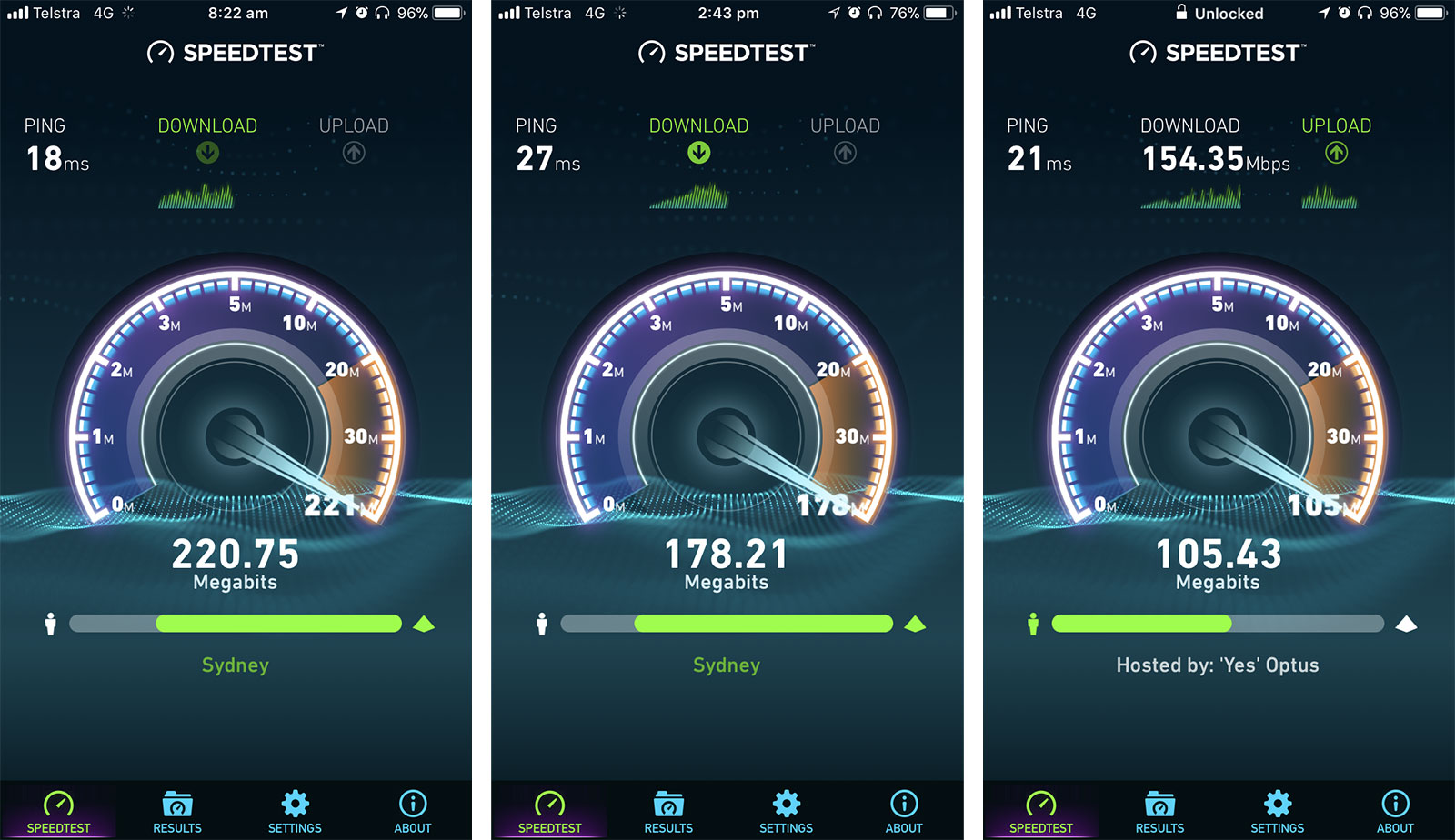 Mobile performance is also quite strong, unsurprising given there's a Category 16 4G LTE modem here capable of churning out 1Gbps of download speed. While we didn't see those sorts of speeds, our tests found Telstra's 4GX network in Sydney was capable of hitting a good 220Mbps down and 105Mbps up, telling us this was one fast modem.
Not bad, Apple. Not bad at all.
Camera
Next up on the feature list is the camera, and that's an area Apple has been steadily improving.
In the latest iPhone, you're getting an improved sensor, even if it doesn't seem like you are, as Apple revisits the 12 megapixel camera on the back and improves the sensor overall for more light.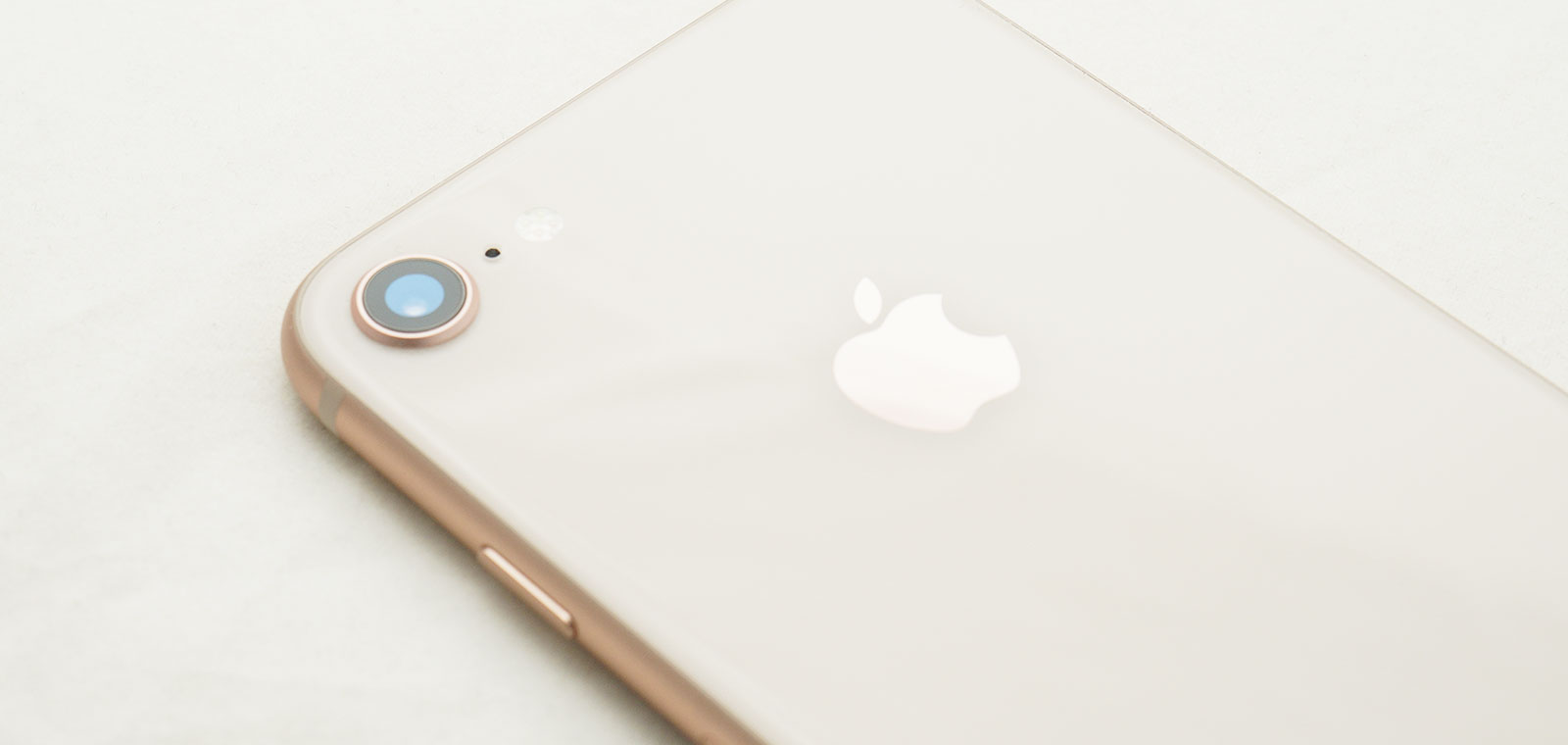 The result is unsurprisingly good, with great colours in daylight and some lovely contrast at night too, with decent clarity alongside. Apple's True Tone quad-LED flash is helpful after hours, with a little more flash balance than say a bright burst of blue-tinged cold white light, but really we're focused on what the camera can do without the assistance.
And for the most part, it does enough, though we'd have liked to see the dual camera setup from the iPhone 8 Plus, not just because it lets you get closer, but because you have that dual camera for the neat portrait and lighting mode.
Battery
While the camera and system performance have all seen improvements, the battery has not, and Apple's suggestion that the iPhone 8 offers the same battery life as the iPhone 7 is spot on, though that's not necessarily a good thing.
Specifically, you'll find a maximum of a day with the iPhone 8, but not a full 24 hours.
Rather, it's more of a working day, with email, web browsing, social media, phone calls, text messaging, video watching, and camera usage giving you that work day, running the phone from 6am to close to 11pm.
However, we're not power users, and if you use your phone for phone calls or for the camera on-board, expect that battery life to drain rather quickly. That means you'll probably want to leave a charger or power bank nearby, otherwise you risk running out of juice.
At least you can charge it up wirelessly using a wireless charger (or traditionally using the Lightning plug), but we just wish you could get a little more life out all the same.

Value
But with a price of $1079, Apple's iPhone 8 is still expensive.
Comparatively, its sibling from last year fetches $849 for 32GB or $999 for the 128GB iPhone 7 models, while this year's iPhone 8 is $1079 for a 64GB model.
What needs work?
While the price is a little high and the battery clearly needs a bump, these are problems from last year's model, and that is as a whole systematic of the few issues with the iPhone 8.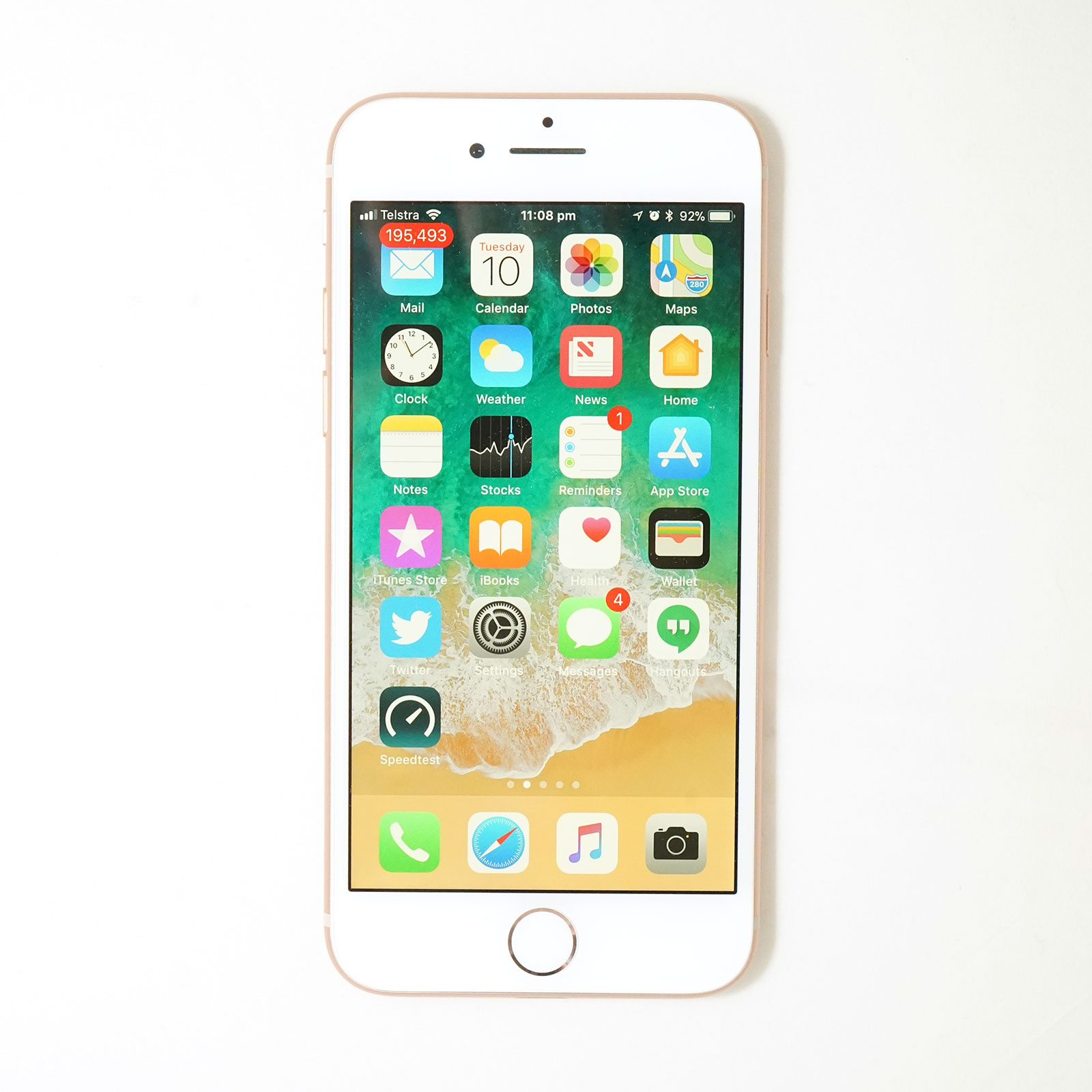 The thing about the Apple iPhone 8 isn't that it's bad, because it's not, but just that it doesn't feel like anything has changed outside of those design shifts, subtle as they are. Jumping from all metal to metal with glass backing isn't a dramatic enough change for most, even if it brings wireless charging, and that's the similar feeling with the camera.
Simply put, while Apple has improved the camera by a little, it's not as much of a change as you might hope, and you're not getting the same camera experience out of the iPhone 8 Plus, making the two phones very different.
Even though the iPhone 8 and iPhone 8 Plus share quite a lot in common, with identical designs and hardware, they offer different screen sizes, battery life, and the extra camera. We could live happily with the phone and screen size difference, because that's part of what you can expect from a bigger phone, because bigger almost always equals a bigger screen and an equally bigger battery.
But the extra camera really does make the iPhone 8 Plus stand out more, while the omission of the iPhone 8 Plus telephoto camera on the standard iPhone 8 also holds the phone back. It's not as if there's no precedent for getting a dual camera onto a smaller body, either, as Huawei worked out how to do it in its regular-sized P9 last year, and of course in this year's P10.
Apple, however, is keeping things largely the same, and while the sensor has seen a slight bump, the overall phone doesn't feel like it has improved dramatically, complete with the same middling battery life for what is a flagship phone.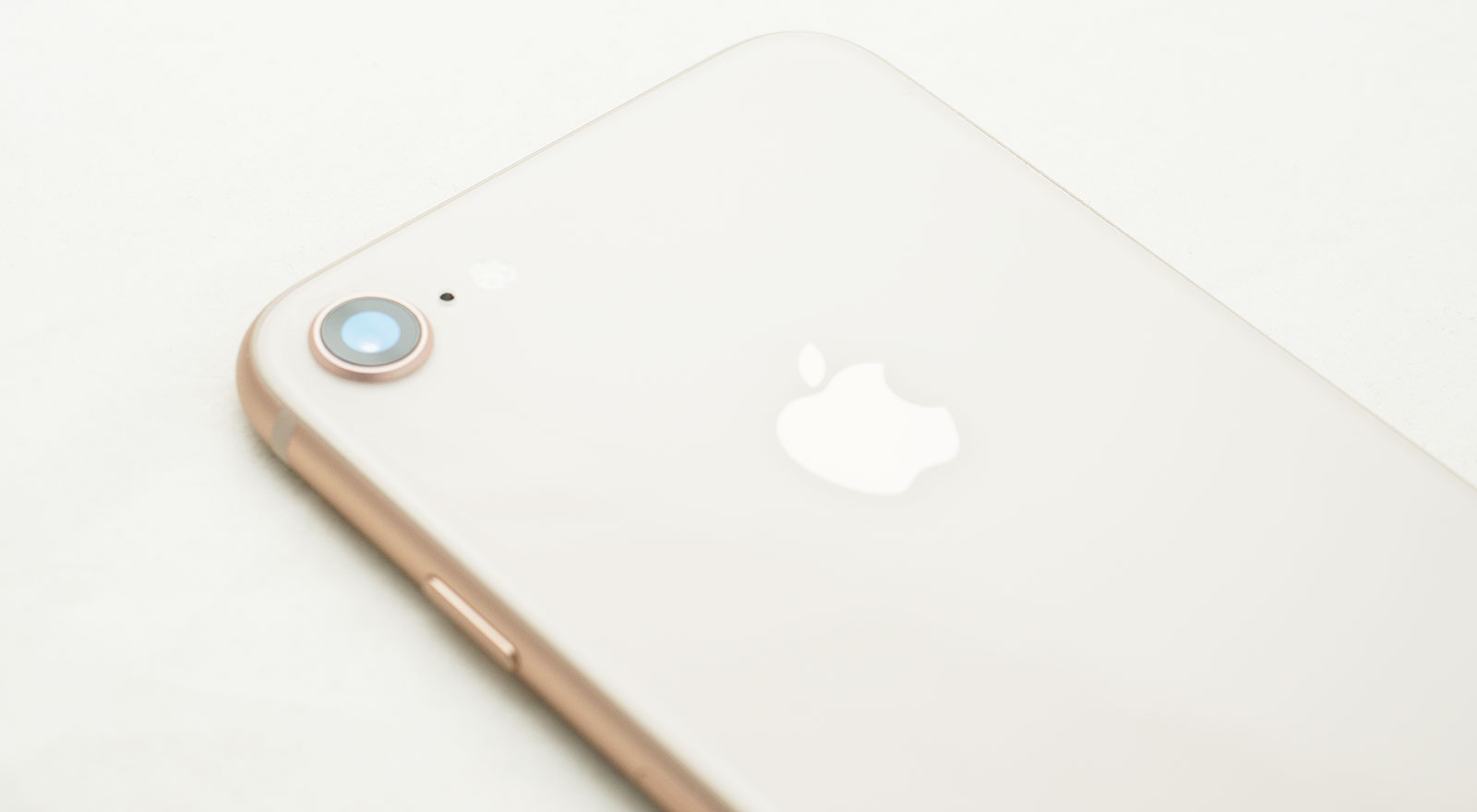 Bizarrely, you can edit portrait mode photos on the iPhone 8 that were captured on the iPhone 8 Plus, and that's because the hardware is mostly the same except for that camera.
Like the 8 Plus, it really is a fast system, but it's still very easy to get hamstrung by the idea that Apple's iPhone 8 doesn't feel like much of a change.
That would be OK, by the way, if this were an "s" year, if Apple was just calling this phone the iPhone 7S. Technically, this is an "s" year, but Apple has changed the naming of the handset, and so we're left with an iPhone 8, a good handset, though not necessarily one deserving of the new number, especially for the price being asked for.
Final thoughts (TLDR)
Summing up the iPhone 8 has been a little harder for us than previous years, simply because it's a good phone, but it's not the great all-round package that the iPhone 8 Plus achieves.
Our issue comes squarely back to that camera, because without the dual camera and that fantastic portrait mode, you're not really getting a smaller iPhone 8 Plus, but rather something different.
Without that special camera and its cool lighting mode, you're getting something good, just not as good as it's bigger brother, the iPhone 8 Plus.
If you're not bothered by that omission in the slightest, the iPhone 8 is the most hand-friendly iPhone around and worth a look, though given the quality of its Plus-sized brother, not to mention what's coming in the iPhone X, we'd probably consider our options.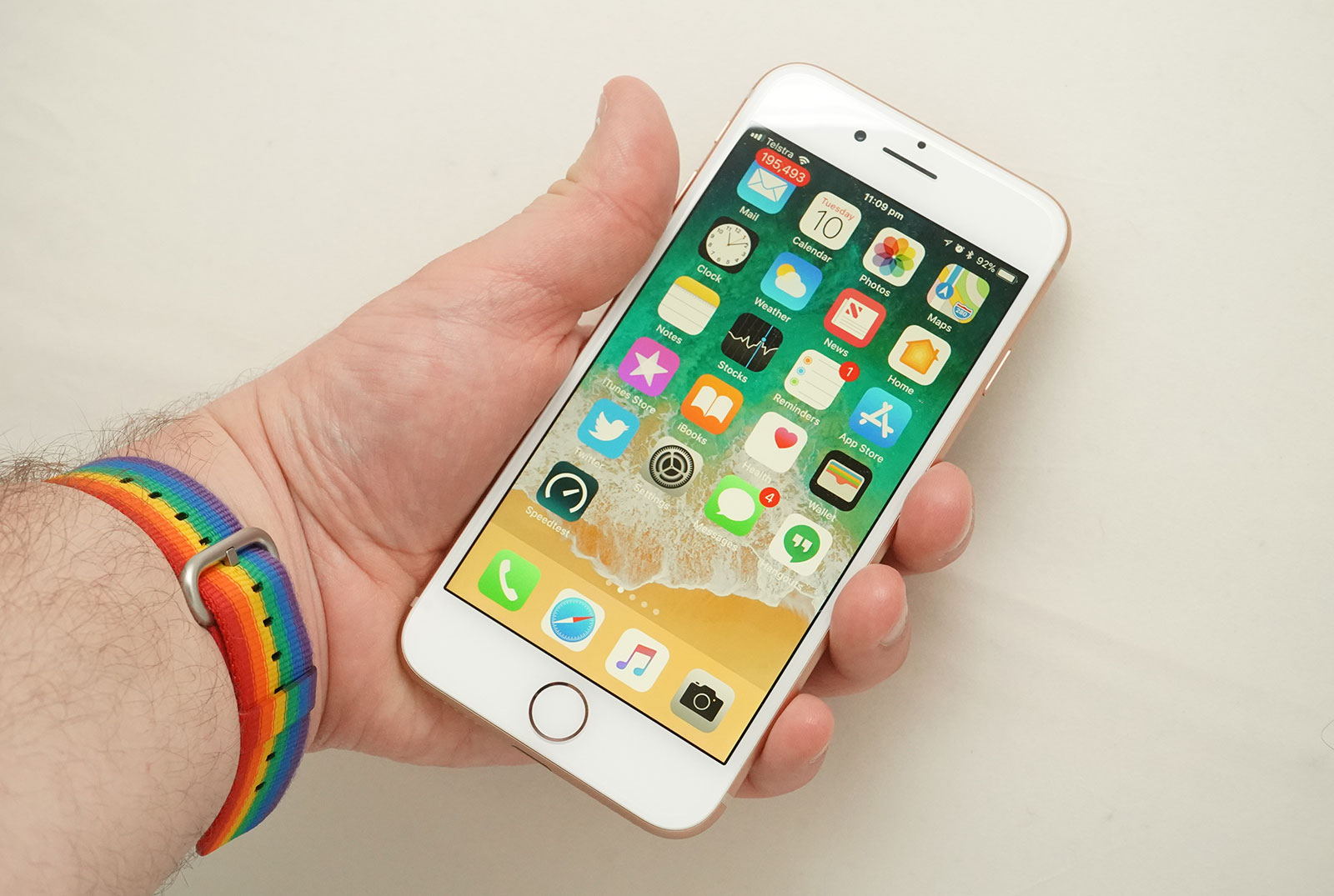 The good
Still a nice design
Solid performance
A good, solid "normal" sized phone
Waterproof
Now sports wireless charging
The not-so-good
Battery life isn't great, unable to hit a full 24 hours
Desperately needs the two rear cameras
It doesn't feel like much has changed
Expensive