For the past few months, we've been leaning harder on the iPad Pro than any other computer. It's gone everywhere we've gone, and has been a staple. Can the iPad be your main squeeze?
It's one of the most used tablets in the world, and as smartphones and hybrid laptops battle for the position that tablets once had, Apple's iPad still retains its leadership in this area.
Without doubt, the iPad is the tablet most people connect with the idea of what a tablet is, delivering the processing power, the graphics, the sound capabilities, and everything you commonly associate with mobile computers in one of the sleekest and most slender packages.
In fact, with the most recent version of iOS, the iPad has transcended its position from mere tablet and content consumption device into one that can be a true content creation gadget, allowing you to do more.
You can draw on it, process photos on it, edit videos with it, as well write, do emails, web surf, play games, watch movies, and thanks to the abundance of apps, turn it into what is basically a super-thin computer that is surprisingly more resistant than you might think. Sure, it'll amass scratches and scuffs over time, but it just keeps going.
But can it be your main computer? Can the iPad be your laptop?
We put it to the test over the past few months to see if the flexibility of the iPad Pro could withstand just how many hats Pickr's editor wears.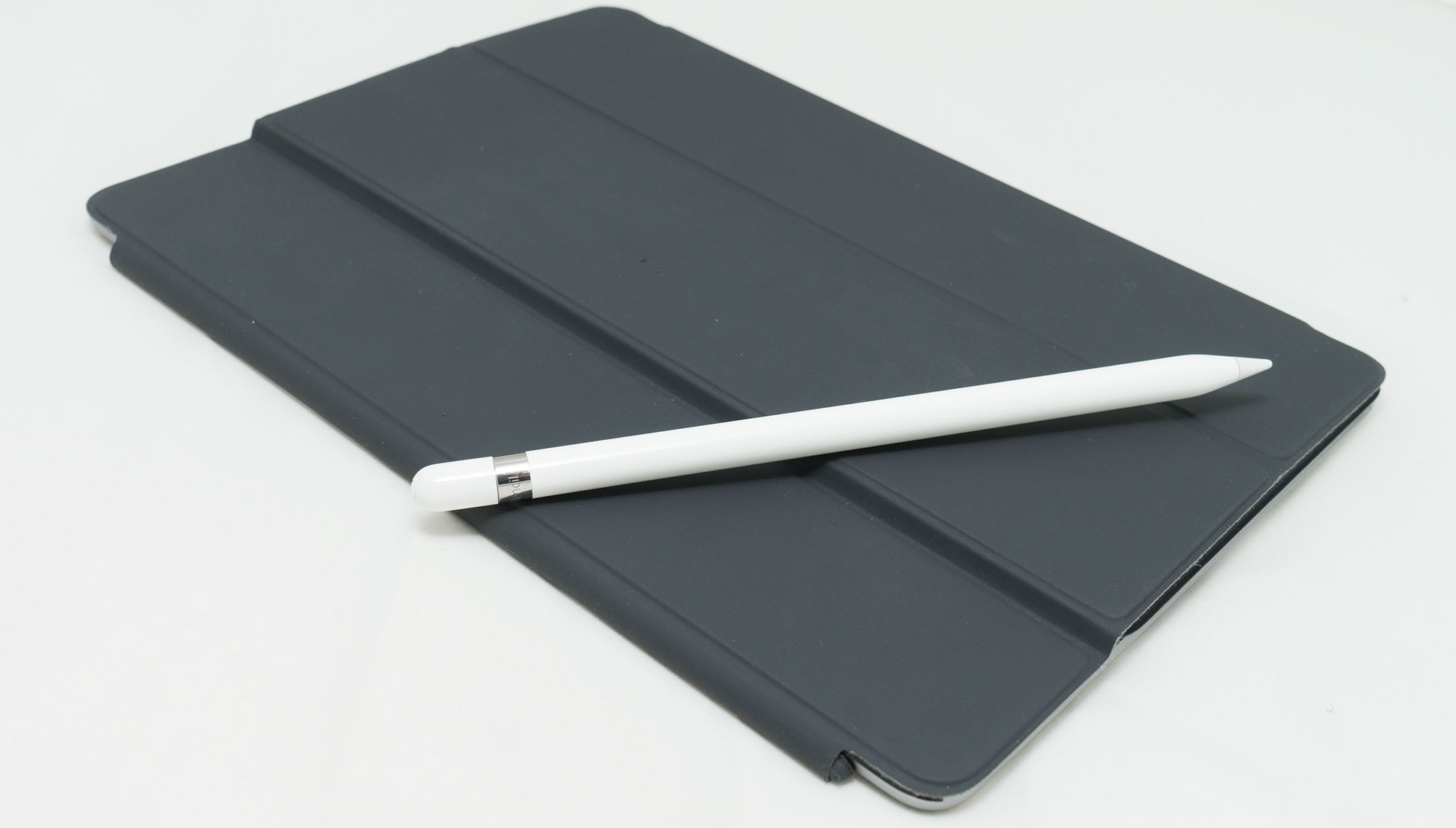 The needs of the many (roles)
Journalism these days isn't just writing. If it were simply that, the iPad would be great at it, and we could just move on. These days, being a journalist, an editor, and a manager of content is more than just putting words to the page. It's about controlling how and where those words land, about matching images up, about making those images look good, about audio and video, and about content delivery.
That means the iPad's general remit of being a content consumption device has to be not only that, but a content creation device, and a full content creation device at that. It needs to be always ready for someone who is always writing to pull it out, whip out thoughts, and upload it to their website.
It means it needs a decent writing application, it needs something compatible with the languages used on the web, and it needs to be good at accessing the web.
For the image side of things, it needs to be able to not only process images, but handle images found online and delivered through email, sometimes as singular files, but also as archived ZIP files. It needs to be able to resize these and upload them, and it needs to be able to do it quickly, because if it can't, you may as well just carry around a portable computer that can.
What the iPad can do
So what can the iPad do? Well, quite a bit of this actually. We'll break this down into our process, because it's one of the reasons why we've been using it so much over the past few months.
For starters, we're using the iPad Pro over the standard iPad, and there's a great reason why: the keyboard doesn't require Bluetooth. It's a minor thing, and the standard iPad 9.7 is just as good for typing as the iPad Pro, only you don't need to charge two devices as the iPad Pro Smart Keyboard draws its power from the iPad Pro.
We don't use the Apple Pencil that much because it doesn't apply to us, but that's one difference between the iPad and the iPad Pro: only the Pro model can use the Pencil, so if you need that in your content creation work, you know which model you'll be plonking down money on.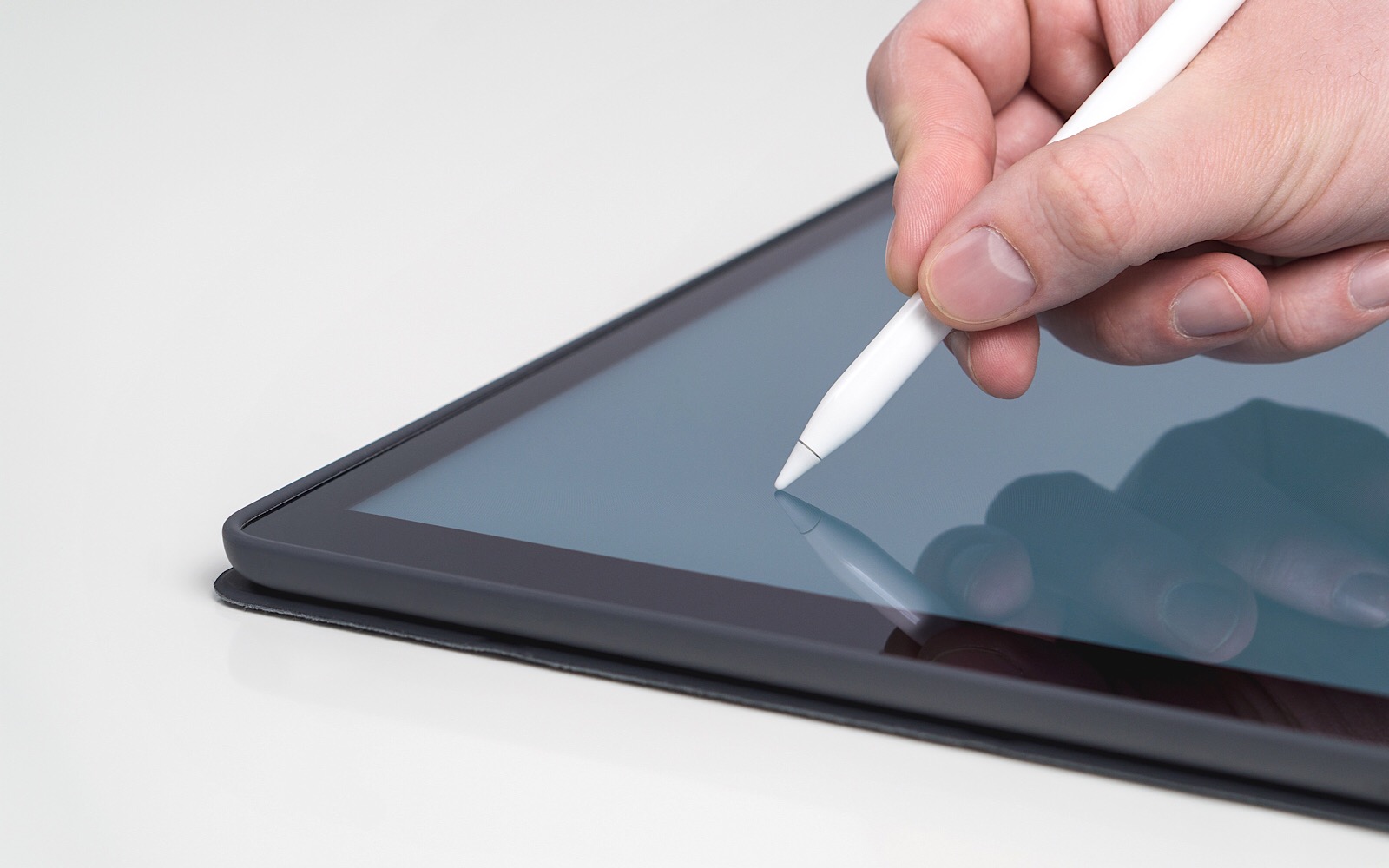 Over on the iPad Pro, our writing needs are pretty well sorted, and there are plenty of writing apps available. You can rely on Apple's Notes app if you like, but at the moment, Evernote is our main squeeze because it syncs across devices, and allows us to work in several places at once. When you have as many devices to review as we do, this makes sense, though once we find a writing app that syncs as well as Evernote and doesn't cost as much per year, you can bet we'll be trying that, because Evernote can feel expensive for what it is.
However, we also use other writing apps. It's not a one trick pony. We use iA Writer for its simplicity, Celtx and Untitled when we're working on screenplays (yep), and Scrivener for this writer's books. The latter of these is super useful, providing an interface to let us work on both the iPad and whatever else is our main computer, and synchronising the work between them provided we're saving those documents to the cloud, in this case Dropbox.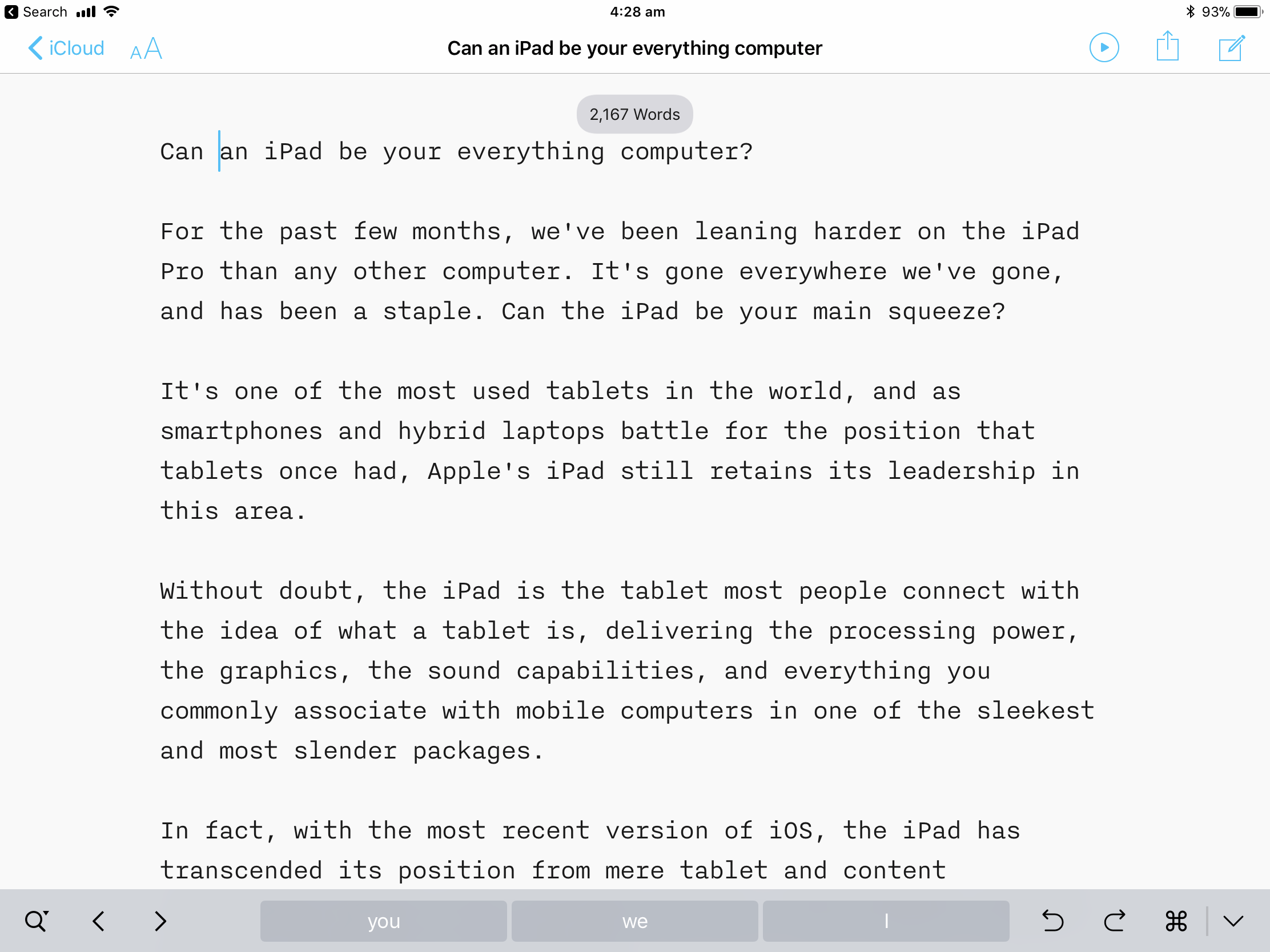 Writing apps aren't actually a problem on the iPad, and app developers have embraced Apple's development environment for these needs. To get the best out of writing for the web, however, you do need to dive into settings and turn smart punctuation off.
A relatively new feature for Apple, it essentially works out when you need reverse quotes and what might be seen as more stylish punctuation compared to the stock standard quote and comma we always get. The problem with this, however, is that while it renders in a web browser completely fine, sending it to other services like Apple News breaks things, so if you're typing on an iPad and wondering why Apple News or RSS readers don't like your articles, that might be why.
Image editing is also something handles relatively well, though, with the basic photo editing from Apple through to some more advanced stuff from Adobe with Lightroom and Google with Snapseed. Getting those images into a smaller form so that a website knows what to do with them means they need to be resized, and so after much testing of apps around the App Store, we settled on the ad-supported Image Size and paid to remove the ads (because sometimes they can be rather loud).
And doing all of this in the most mobile way is something Apple has done an excellent job with, because the iPad is one of the only tablet devices with a SIM slot built in.
There are great reasons why there aren't many of these, mind you, and mobile devices play a big part of that: every smartphone can be a mobile hotspot, and so there's an argument that if your phone can be a hotspot, you don't need your computer or tablet to have the SIM slot built in, as well. You just switch your phone's mobile hotspot on, join, and you're done, and it's something the MacBook has embraced if you have an iPhone.
But if you don't, and if you're jumping around from device to device because that's what you do, a SIM slot in your computer makes a lot of sense. Mobility sorted.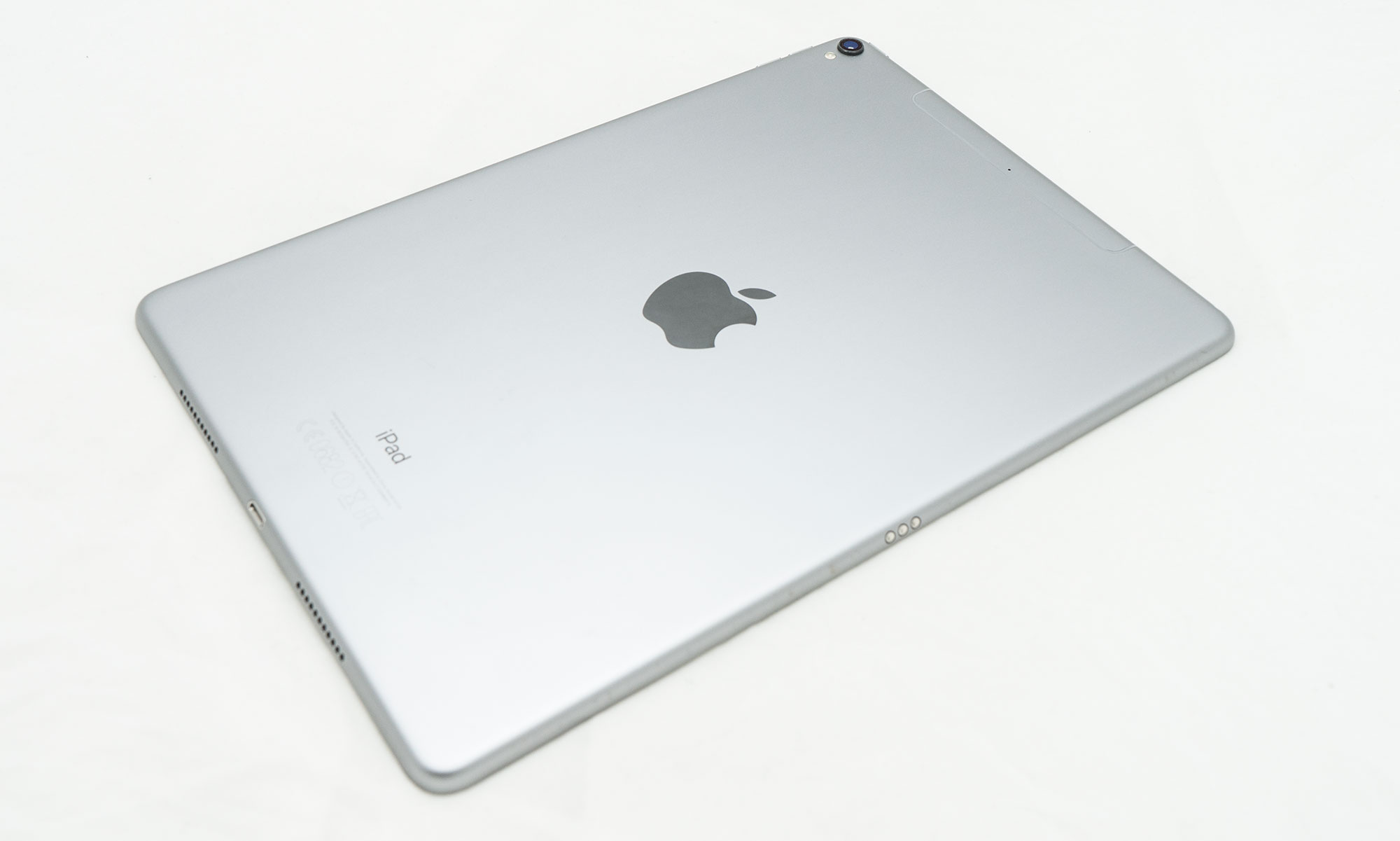 What the iPad can't do
A modern journalist's needs aren't simply writing on the go, though. Many of us do so much more: we work on videos, podcasts, and sometimes even virtual reality initiatives. We're working on ways of displaying information in the best way possible, and while writing is the default way many of us will use, some of us are doing a little bit more.
Frustratingly, it's that "little bit more" that the iPad can't work with.
You can actually edit podcasts with it thanks to applications like GarageBand and plug in proper microphones with the Lightning port, but the interface and control isn't quite as good as the level of control we experience with recording on the desktop.
Pickr's "The Wrap" exports to both MP3 and AAC formats, though only the MP3 gets online in the podcast feed (we have both in case listeners request it), and yet GarageBand won't export to MP3 at all. More focused control also isn't there to specifically cut and finesse sections, forcing you to grab the computer and do the rest of the work over there.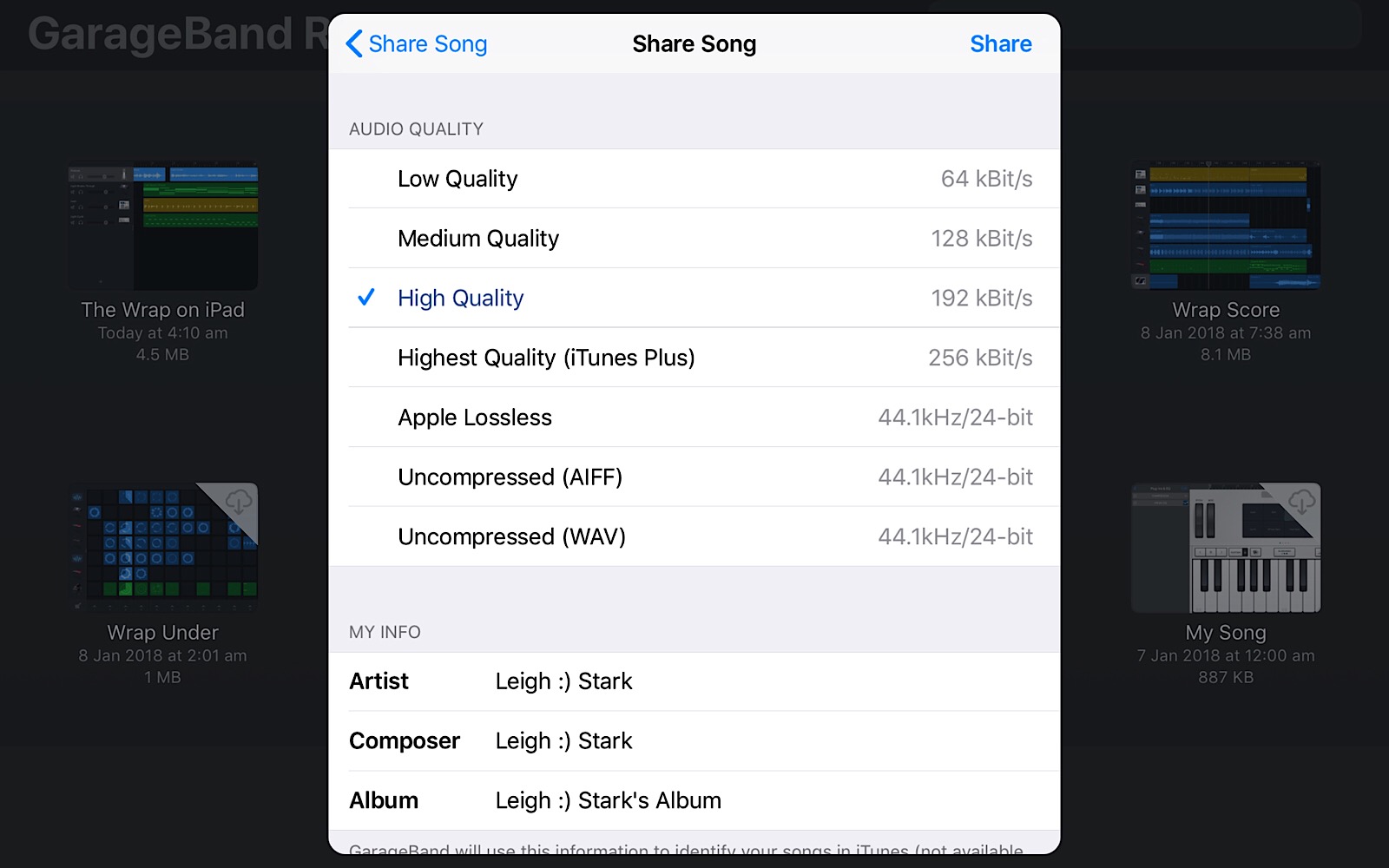 Our video editing options aren't bad on the iPad, but they're fairly stock standard, and any of the extra bits and pieces we want to do to make Pickr's videos look a little more specific to us can't be done here. Apple's iMovie isn't quite the full editing experience we get for professionals, and there's no Final Cut Pro or even Adobe Premiere and After Effects pro solution for the iPad, either.
File editing is also a bit of a pain. For instance, while we can resize I mages with extra apps, renaming them for upload so they look pretty online can be troublesome, and certainly isn't as easy or fast as doing them with either Mac or Windows.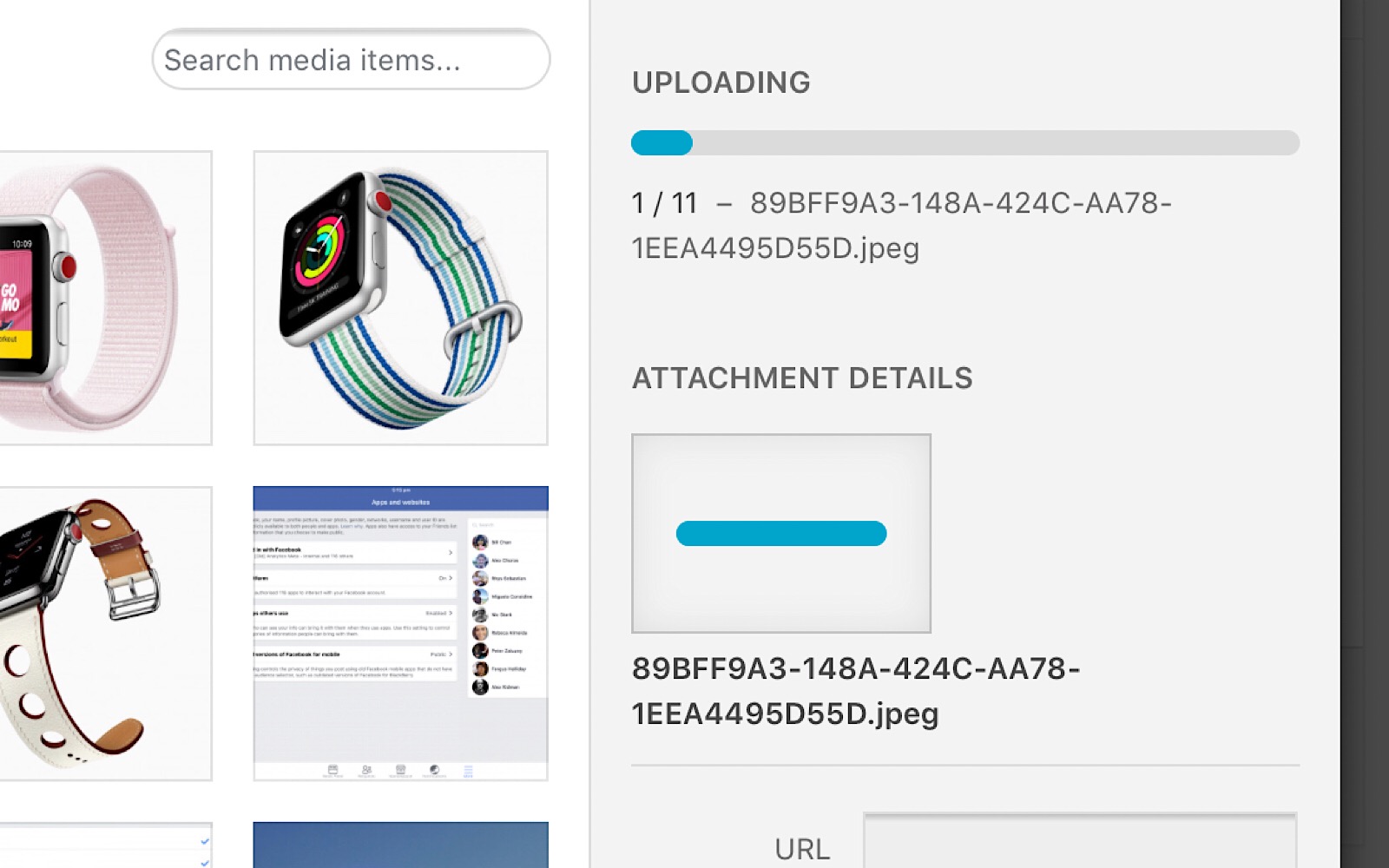 Where Apple creates hurdles for the iPad
Some of those frustrations from what the iPad can't do are even made by Apple, because while Steve Jobs hinted that the age of the PC was over with the introduction of the iPad, some of Apple's own projects still require a proper computer to handle them.
Take the maintenance of Apple News, for instance.
Did you know that Pickr has an Apple News edition? It's quite a decent one, if we do say so ourselves, and it provides a slightly more magazine-like experience to folks with an iPad or iPhone (fear not, Android folks: we're trying to find a way to bring that similar experience to Android, though haven't worked it out yet).
Management of what goes into Apple News can be controlled by our website, so that's good, but logging into Apple News' interface to maintain top stories, check out statistics, and do pretty much anything else is something that has to happen with a desktop browser, and those aren't our rules, but rather Apple's.
Like much of what happens in Apple's iCloud, control has to be performed from the web interface, which means the www.icloud.com website. Unfortunately, Apple won't let you access this website from the iPad's web browser, and forces you to use a desktop.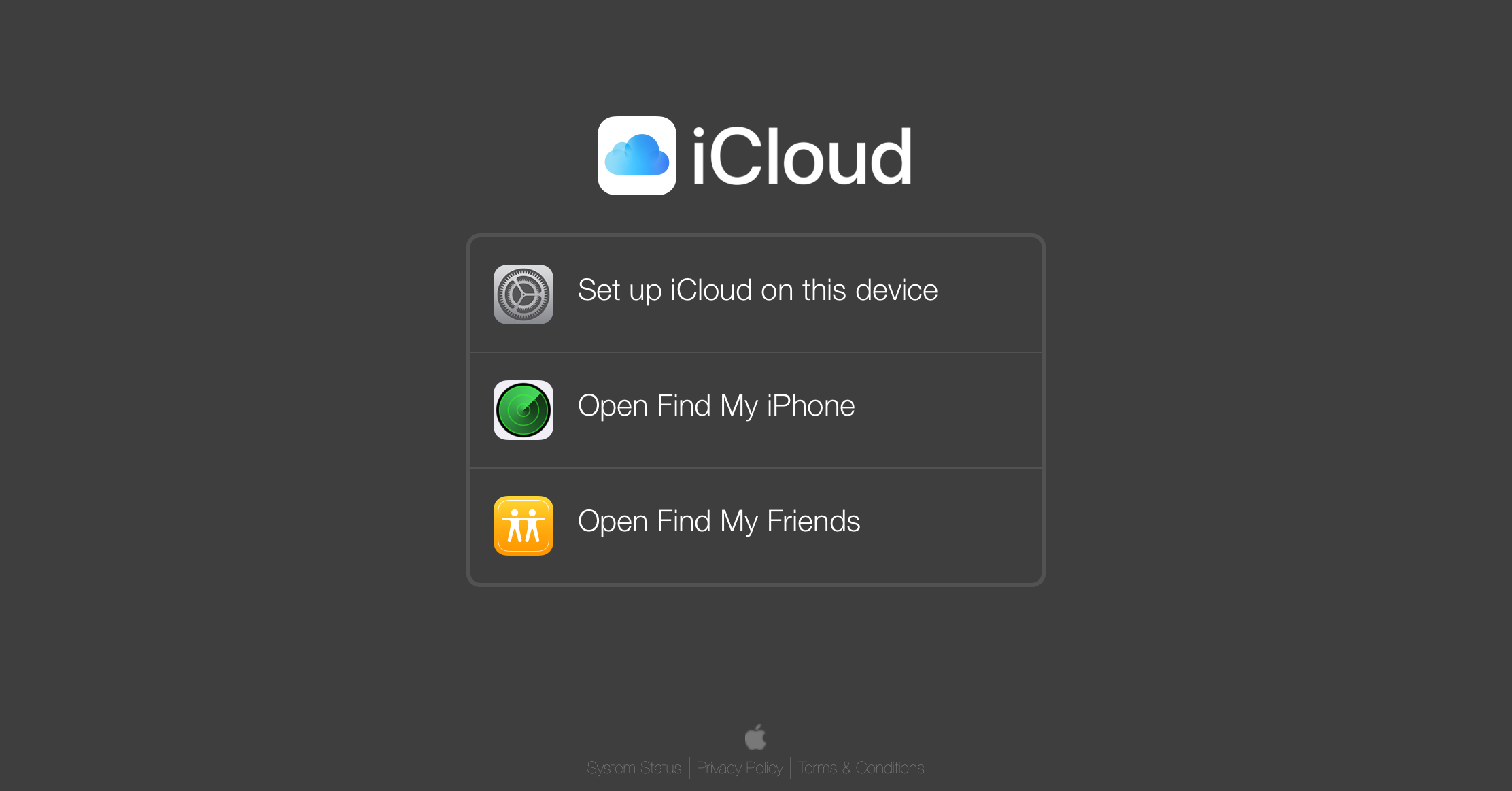 Bizarrely, we can get an Android phone to jump on this website, but we can't get an iPad to log in at all, and this means Apple's own limitations — you might say Apple's forced requirement that you use a computer's web browser — is a hurdle limiting the iPad and iPad Pro from being your one main computer for everything.
Apple hasn't solved the problem with apps, either. That was our first idea, too, but there is no app for controlling Apple News for publishers, and Apple's iTunes Connect app for handling the development side of things is also lacking, feeling more like a broken app that doesn't conform to Apple's own guidelines for apps. At times, we feared it was a security exploit and Apple hadn't noticed, with the app coming across as unlike anything you'd expect out of a company that strives for perfection in almost everything.
The Apple News maintenance wasn't the only thing that we noticed, either.
It can be frustrating that the Files app introduced for the iPad still doesn't really let you move and rename files all that easily, but that's a part of how that app works, and it doesn't bring much of the file management you actually need to the iPad, only a skerrick. It's enough to make you yearn for a proper computer — Windows or Mac — and possibly make you say, "nope, the iPad can't be my main computer".
These just might be our problems, but when you find the iPad can't do things, bizarrely, you find Apple is responsible for not allowing those things to happen.
Can an iPad be your main computer?
For most people, the iPad can be a great computer, but as a main computer, we're not so sure. Last year, fellow scribe Anthony Caruana gave up on his iPad Pro as a main computer because of its limitations ( he had the 12 inch model), though we're still going on with ours.
We keep keepin' on because the size and portability is hard to argue with, but we do have to jump have a proper computer in the same city to at least go back to one a day. We doubt we could edit and maintain a site as big as Pickr from just an iPad, and with all of our other work to do, it may not quite cover it.
Mix that with Apple's own limitations, and it becomes a fun issue trying to work out what computer to make your main squeeze.

What we need is an iPad that can replace a laptop, or a laptop that has the option of going properly mobile and offers decent battery life to boot. Finding that middle ground isn't always easy, and as reviewers, it's one we're constantly looking for.
We'll tell you when we find it, but for now, if all you need to do is write, email, and occasionally upload that to places, you may find the iPad can be your main computer, we just hope you're not running a news website, because if you are, keep something more powerful nearby. You're going to need it.