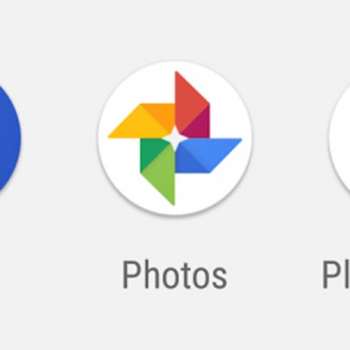 Finding a place to store and share all your photos isn't necessarily easy. Fortunately, if you have an Android or an iPhone, you have unlimited photos provided you have a Google account.
Yes, call it a lesser known fact than not all realise, but if you happen to have a Google account — be it one for Google Mail, Google Drive, or anything else that ends in @gmail.com — you have access to Google's free Photos storage, available at Photos.Google.com.
That includes anyone who owns an Android phone and uses the Google Play Store, because to get access to the store, you have to have a Google account, and again this qualifies you for the free unlimited photo storage.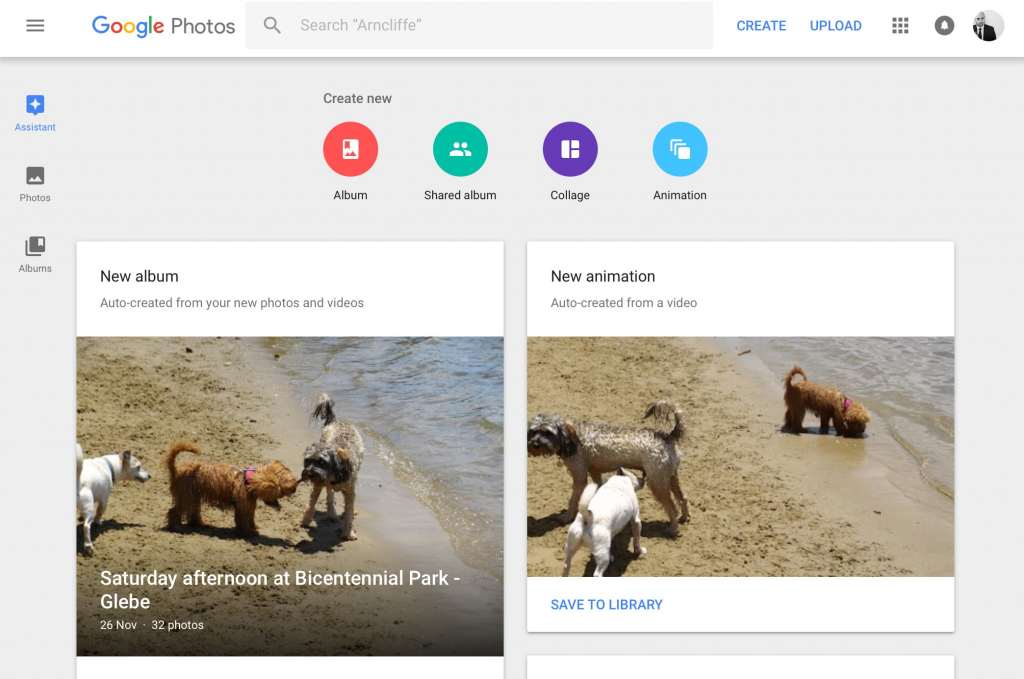 For those not sure what this is, as you can imagine, it's a storage and indexing service for your photos, for all those bits and pieces you capture on the camera you take everywhere you go, with a system that grants image storage for files up to 16 megapixels for free, with a virtually unlimited amount on the proviso that you only upload in JPEG format.
That's certainly a rule most people can account for, and unless you capture using a digital SLR or something as high grade, you'll almost only have JPEG images to upload to the cloud. It's worth noting that Google will likely do some compression to the images, because even uploading an unlimited supply of up-to-16-megapixel images will have an impact, and plus it sells storage, so it's not likely to want to pull from other areas it could be making money.
Once the images are uploaded, you can share them with friends, do some minor edits, download them; you know, the usual thing you might expect a photo storage system to do.
Videos are also uploadable to Google's free photo storage system on Google Photos, with files captured in up to 1080p Full HD being uploaded, found amongst the photos you choose to upload at the time.
There's even a good chance that if you own an Android purchased in the past few years, it may well be doing this for you without you realising it, uploading your files to the cloud — your own personal cloud that no one else can see without you approving it first — so that you have some form of backup.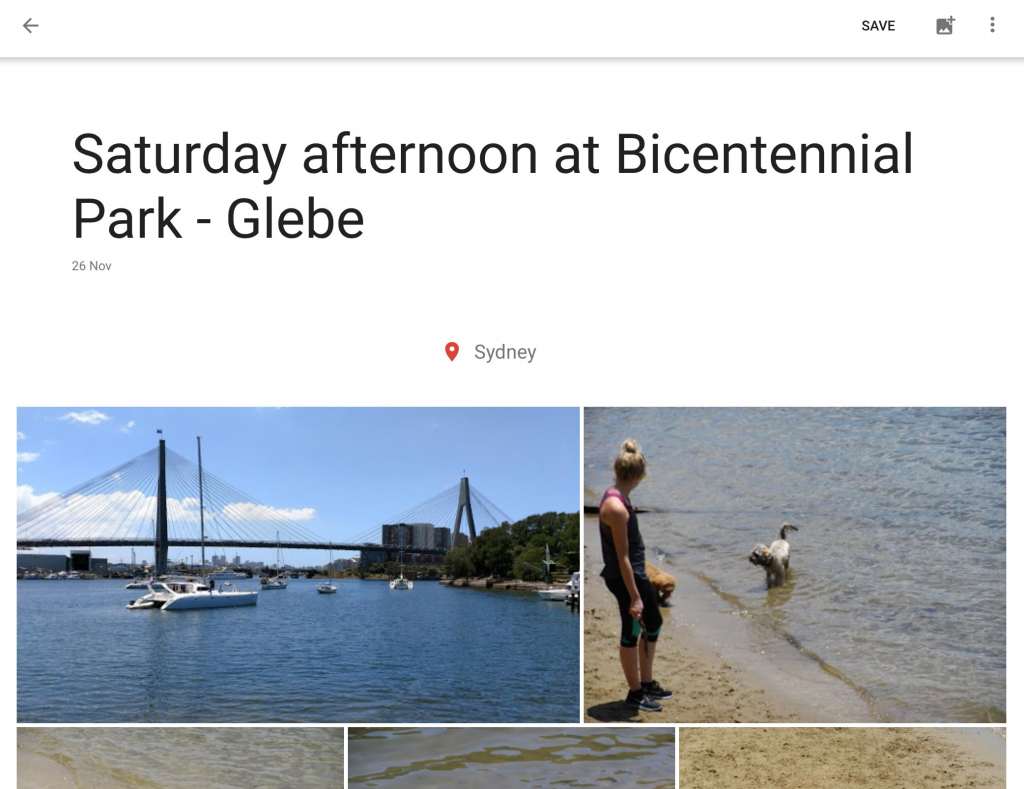 You might ask "why does Google offer this free?"
After all, storage costs money, and services like Apple's iCloud — as well as the numerous photo storage websites — tends to charge for the privilege of keeping your files.
We'd love to say it's the search giant being friendly, but the smart money is on your images being used to train the analysis systems handled by Google, and also possibly offer ads against the data it harvests.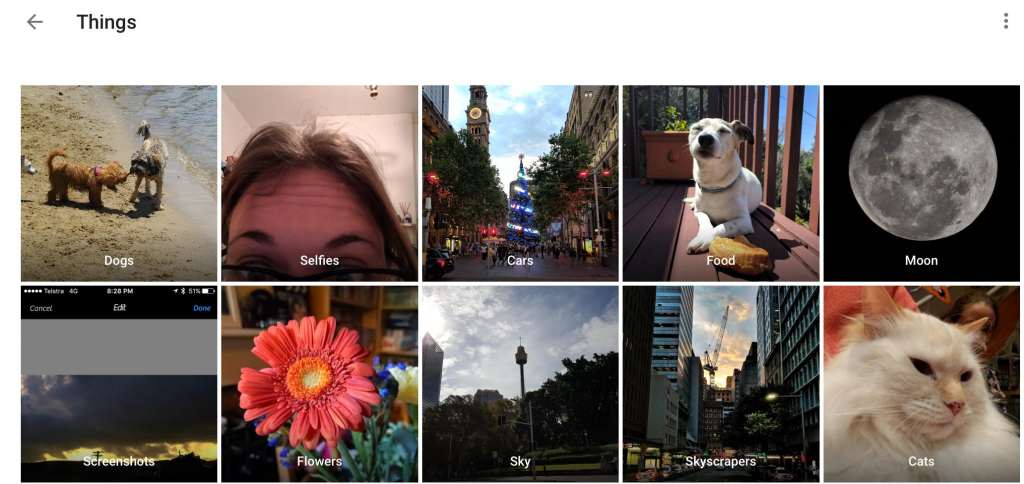 Let's say you take pictures only of dogs, and you take a lot of these photos.
Google's Photo album analysis algorithm is going to find that, and this helps to train the system to better understand what makes a dog photo, between the furry face, small black eyes, or the fact that it looks vaguely like a scruffy looking nerfherder, or at least the thing that stood next to the nerfherder.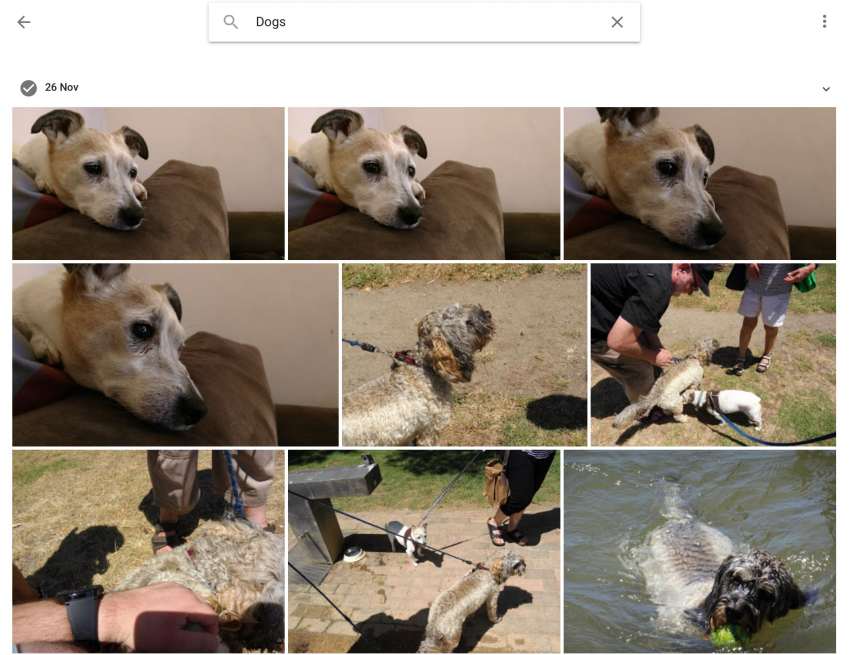 In our gallery, Google Photos does a fairly good job of identifying things, though it's clear it has a bit of trouble separating neon lights from cars, perhaps looking for bright neons and colour streaks as car motion. Still, there's a pretty solid winning streak of identifying what things are, and thanks to the GPS found inside every phone — and the phone communicating position by way of cell tower — it can handle places well, too.
It's very likely that this analysis is being used to better Google's algorithms, and in the end it doesn't you a thing, though like most services, you are not obligated to use it, of course.
Gaining access to the free photo storage happens by way of the "Photos" app that is usually pre-installed on Android phones, while iPhones will have to download it and sign in before they can use the service.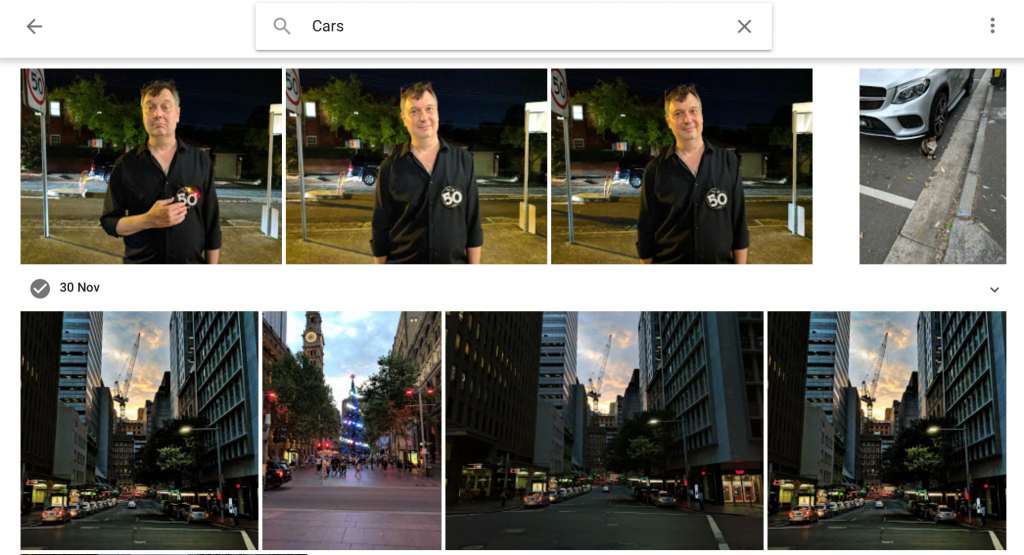 If you own one of the Google Pixel or Pixel XL phones released in 2016, it's handy to know that not only do you receive the free photo storage like everyone else, but you also get to upload in the original quality for both photo and video, with the compression switched off and support for 4K video added.
Uploading video in 4K won't be terribly friendly to your mobile's data plan, which is the one serious catch to the Pixel's generous inclusion, so just be aware of the massive file sizes before switching this feature on.