Another day, another new use of technology, as Netflix announces as new way to watch movies in an accessibility mode: touch.
We live in a time of endless media, with music on tap through services Iike Spotify and Apple Music, and of course the video side of things catered through Netflix and Stan. While there's an abundance of media sources, not everyone gets to experience it the same way, and so technology experts have been working to innovate and make media available to all.
In fact, if you don't have the best visual experience when you watch TV, a new technology is rolling out this week to help make it possible to experience films and television shows more readily.
Essentially, it's Braille for Netflix, as the company embraces devices with extra loud speakers and controlled sound drivers to reverberate screens in a way that allows the content to be experience through the hands, as a sense of touch shifts the experience from the eyes to the fingertips thanks to sound and the intensity of sonic vibrations.
Because of the stringent requirements that a sonic technology like this requires, Netflix's touch-based films are only rolling out to the Netflix apps on devices that can support the combined frequency and volume that the new mode requires.
That means you can expect it on tablets that have excellent speaks and large amounts of sound, such as any iPad from the Air onwards, which includes the iPad Air, iPad Air 2, all iPad Pro models, and even the recent entry-level iPad 9.7. Samsung's Galaxy Tab S3 is also reportedly getting an updated Netflix app for it, as are a few laptops, including devices without touchscreens, with the recent MacBook Pro 13 and MacBook Pro 15 both supporting it, as well as the Surface Book 2.
And while Netflix suggests the technology makes more sense in a portable environment — because as you sit, your hand can take in the entire picture — there is a hint of an idea that the technology is being dabbled with on Sony's A1 OLED TV, a big screen that already sends out its sound using the panel, making it a perfect choice for the technology conversion, especially since its stand is very durable and pushes the screen back, which means it's that much harder to push back.
Netflix hasn't said when the technology will roll out to TVs, but the iPad version is in an update rolling out this week, evident from our play with the app.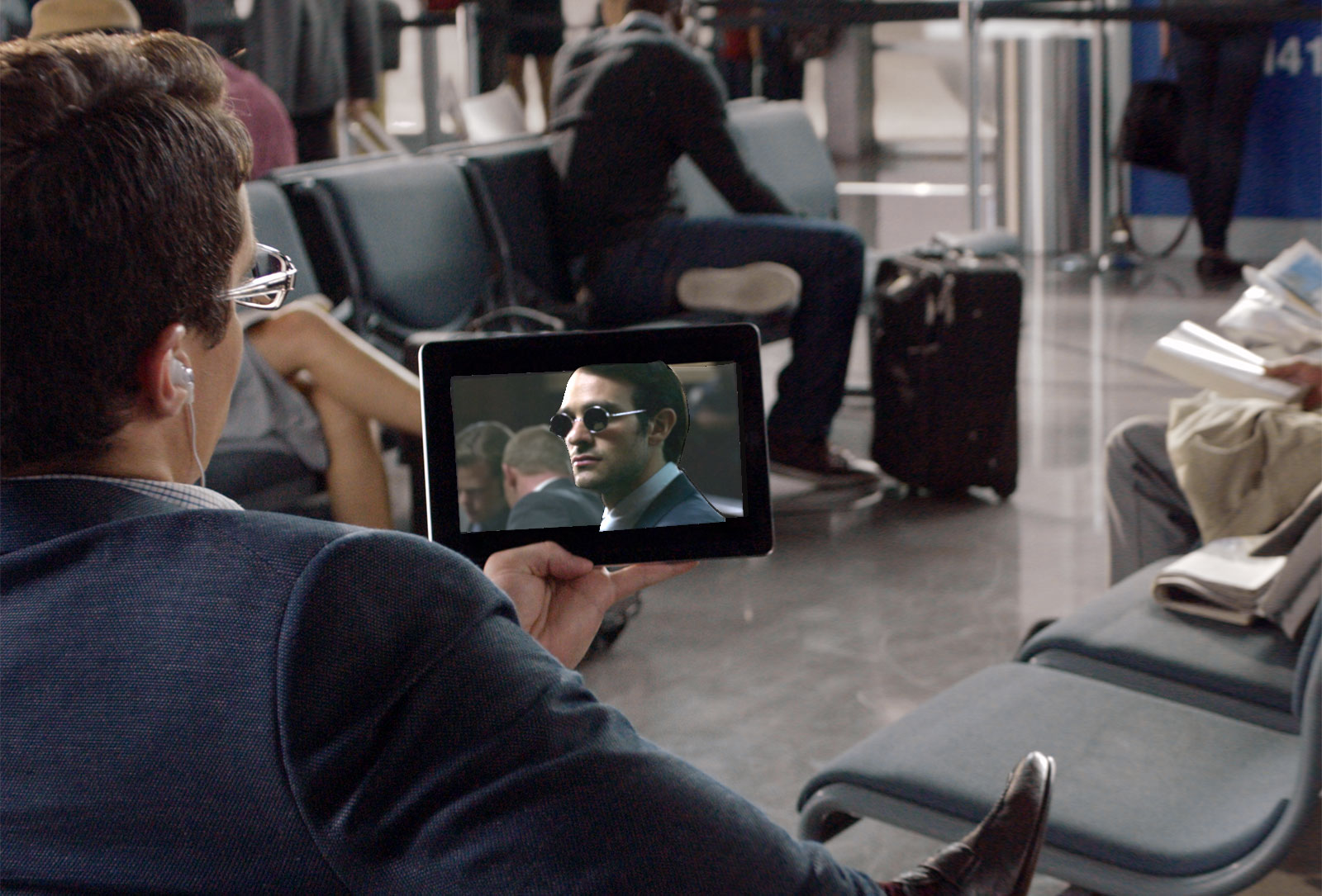 Officially, the feature isn't called "Netflix Braille", even if that's what we've started to call it. Rather, it's just "Netflix Accessibility Mode", and sits just under "Audio Description in English", what has long been known as Netflix's only accessibility mode.
The feature, which rolls out today, should bring visual-based experiences to those who may not have the easiest time watching films and TV shows, though we're told it won't be available for every title on Netflix yet. For now, you can expect to find it first on Netflix shows, with titles like "Chef's Table allowing you to feel the food, while "Daredevil" will dazzle your fingertips with through the actions of a blind superhero.
For now, you might want to try it for yourself to see what movies in touch feel like, as this feature is rolling out on compatible devices through an update now.
UPDATE: Yes, as some eagle-eyed readers pointed out, this seems too weird to be true, and it was our April Fools joke for the year.