Featuring a big screen, two big cameras, and a big battery, the Huawei Mate 10 Pro aims to offer a big experience without necessarily asking for the big flagship price that every other flagship demands. Does it succeed?
Note: As of May 2019, Huawei devices have been disconnected from Google Android due to inclusion on a US trade ban list. While this is unlikely to affect the contents and outcome of this review, it may affect updates in the long term. Please be advised.
Design
Huawei has been getting better in quite a lot of areas, and that includes design, with the Mate 10 Pro sporting a slick glass wrapped body with a full-view screen wrapping most of the front of the handset.
It's not quite the look of the P10 we saw earlier in the year, and definitely feels like it's Huawei's interpretation of what Samsung first revealed in the Galaxy S8 and then the Galaxy Note 8, though with Huawei's spin.
That means you get a nice softened glass body held in place by a metal frame, with a properly recessed fingerprint sensor at the back that in no way can be confused for one of the two cameras above it.
As such, the Huawei Mate 10 Pro offers up a design that curves slightly to the back allowing it to nestle in your hand easily and comfortably.
Features
Underneath that strong casing, Huawei has provided its own technology, looking past the typical Qualcomm or MediaTek processors, and going with its own Kirin 970 eight-core chip, pairing it with a whopping 6GB RAM and 128GB storage.
Interestingly, the phone actually lacks a microSD slot, making it one of the first Android phones not made by Google to do so. That means you get the 128GB of storage and only the 128GB of storage, unless you feel like supersizing and going for the Porsche edition which carries an even higher cost (and is considered a limited edition).
Google's Android 8.0 "Oreo" also runs on the device, making it newer than most handsets on the market save for Google's own Pixel 2 and Pixel 2 XL, and this works with Huawei's "EMUI" overlay, providing not just a different look to Android, but one that offers two types of homescreen drawer designs: one that looks like stock Android, and another that pulls its inspiration from that of the iPhone.
There's also a unique feature to the hardware, with a "Neural Networking Processing Unit" (NPU) designed to help the camera out.
That camera aims to be impressive even without the NPU, however, with two cameras in a vertical position, evolving from what was plainly evident on its predecessor, the Huawei Mate 9. Those two cameras offer something slightly different, with a 20 megapixel monochromatic sensor and a 12 megapixel colour sensor, both handled by an F1.6 lens.
The camera is supported by optical image stabilisation, laser-based depth-sensitive auto-focus, and 4K Ultra HD video recording, making it more than capable, and not far off what other flagship smartphone cameras can do. Meanwhile, you'll find an 8 megapixel camera on the front, supporting F2.0 and Full HD 1080p video.
Connection-wise, you're going to see some of the best in the business, catering to pretty much everything you'll need for the next few years, thanks to Bluetooth, GPS, Near-Field Communication, 802.11a/b/g/n/ac WiFi, and Category 18 LTE.
The latter of these is the first in the country to provide speeds that venture beyond the already-impressive 1Gbps download mark, with Category 18 LTE so fast that it can deliver 1200Mbps down and 150Mbps up as a maximum, carrier dependent, of course. You'll even find infrared here, a surprise since most phones have done away with the connection type.
While wireless connections are quite varied, wired connections are limited, with only one: USB Type-C.
Yes, just like quite a few other phones, the 3.5mm headset jack is a thing of the past on this handset, as the Huawei Mate 10 Pro loses its 3.5mm headset jack, meaning you'll be converting other headphones to the Type C port or going wireless.
With so few ports, it's unsurprising to find the Huawei Mate 10 Pro is IP67 certified, making it splash, water, and dust resistant, and able to survive immersion of up to a metre of water for a good 30 minutes.
That includes the screen, which measures 6.0 inches, stretches for most of the front of the phone, relies on OLED technology, and provides a Full HD+ resolution of 2160×1080, offering a pixel clarity of 402 pixels per inch.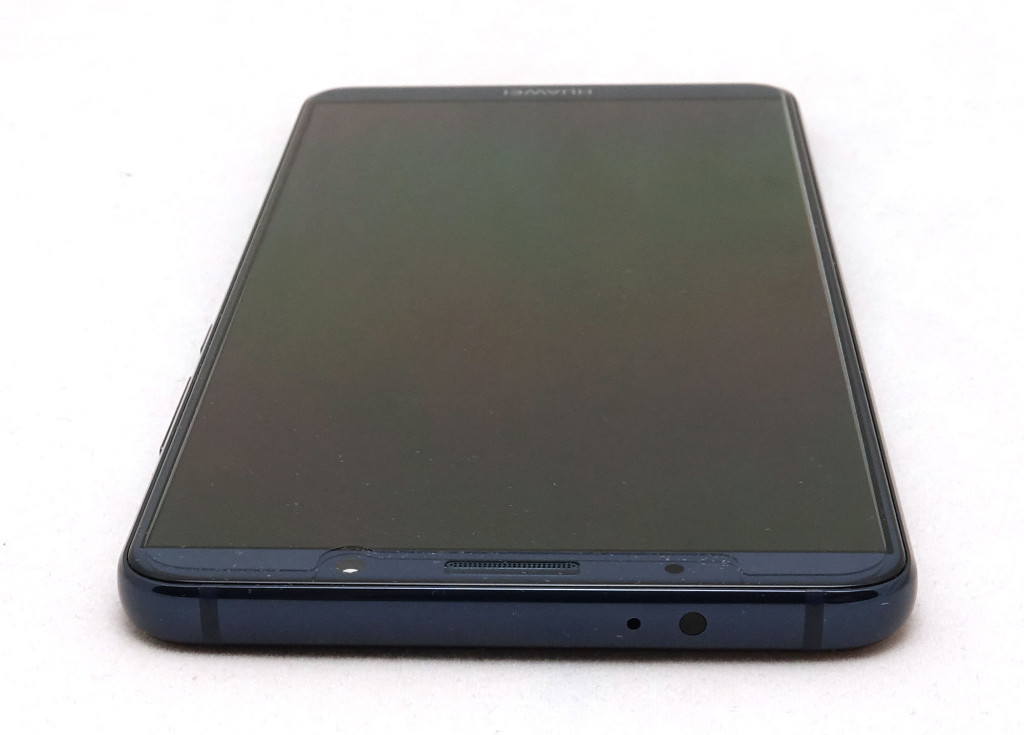 A fingerprint scanner sits on the back, with two sets of physical buttons, the power button and volume rocker both found on the right edge, while all remaining buttons are part of the screen.
The battery on the Huawei Mate 10 Pro is measured at 4000mAh, all in a phone that weighs 178 grams and measures 7.9mm thin.
In-use
With all those specs out of the way, it's time to jump into the phone, and fortunately that's an area where Huawei's work has paid off.
While it's Android plain and simple, it's also a version of Android that gives you a choice: would you prefer one that runs like Android, or something that feels more like an iPhone?
That's what Huawei's EMUI provides, with either the drawer and menu system of Android — hit the apps icon in the middle of the bottom, see the app shortcuts — or swipe left to right for app shortcuts on the main screens.
Overall, it's a system that makes a lot of sense, providing what works in a device like an Oppo, and what works in an Android phone similar to the Pixel, but giving you the option of each.
We won't say it's as good as stock Android, but we at least like that you get the choice, which is more than we can say for most phones.
Performance
Once you've found a style of using the phone you're comfortable with, you can get right down to using the phone, and wow, is it stable.
The combination of a Huawei's own hardware with the staggering 6GB of memory helps to keep everything running perfectly, with practically no lag anywhere, and no forced app management needed by the user at all. Even though you only get a good 4GB RAM ever available to you, that generous surplus means you have a lot of room to work with overall.
Synthetic benchmarks seem to prove the excellence of hardware design, with a score of close to 40K showing just how fast everything is.
Mobile speeds are also strong, and while we couldn't quite hit the Category 18 LTE speeds that are technically available, we found speeds of around 250Mbps with no problems in our tests in Sydney's CBD.
Sufficed to say, you won't be complaining about the hardware any time soon.
Camera
One of the main areas to consider with the Huawei Mate 10 Pro is that of the camera, and just like we saw on the P10 earlier in the year — and the Mate 9 and P9 last year — Huawei has again teamed up with Leica for a camera that aims to truly replace that compact you haven't taken with you for quite some time.
In the past, we've liked the camera concept Huawei and Leica have collaborated on, twisting the dual camera technology so that it offered not just two cameras, but two distinct sensors: one monochrome and one colour.
On the one hand, that means you get a solid black and white sensor to work with — something Leica is well known for — while on the other, you get to combine the two, cementing the details and strengthening an image altogether.
The results provide a wide-shot only, meaning no properly zoomed image like on the iPhone X, but it's one that offers strength in detail and clarity, with beautifully sharp images that look good in light and dark.
In fact, if you opt for the monochrome only mode, you'll be treated to beautifully rendered images that deliver a more classic look and feel, with a delightfully balanced black and white image that can come off feeling more silver gelatin than greyscale.
That's a good thing too, and it's something Huawei would likely attribute to that Leica collaboration, providing images that offer strong tonality across the black and white tones.
It's hard to find fault with the camera's technology, except perhaps for the 8 megapixel front-facing camera which doesn't feel as strong as the rest of the package.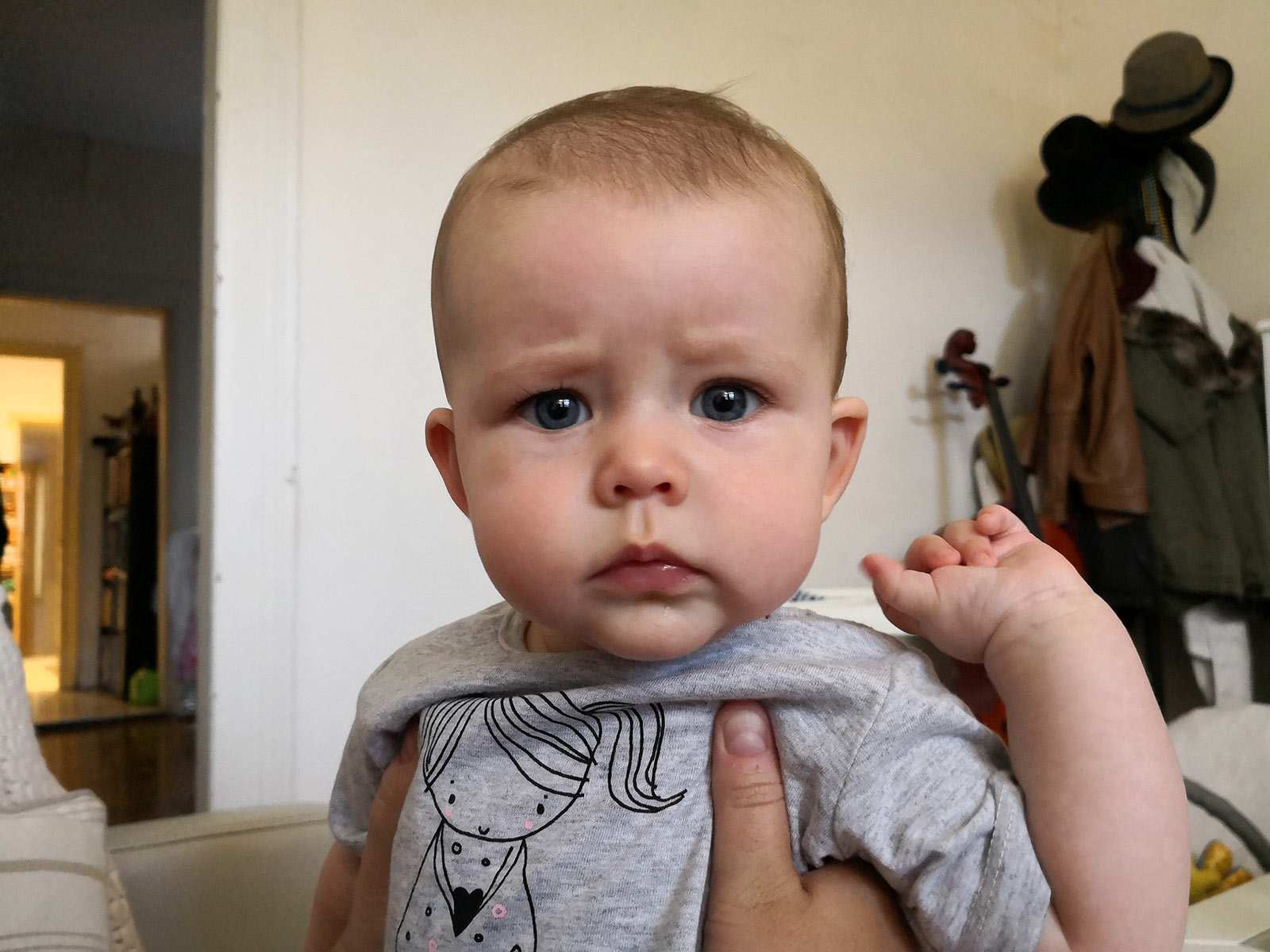 Battery
Battery life, however, is one area where Huawei's Mate 10 Pro made a significant impact to this reviewer, scoring close to a full two days of life for Huawei's big phone, something that pushes well and truly past almost every other flagship phone out there.
That's two days of using the phone with web surfing, email, music playing, using the camera, and having a wireless wearable connected 24/7, as well as wireless headphones connected for a couple of hours a day.
Overall, that's the sort of life we haven't seen from a flagship, and it's a nice change.
Value
And that helps to enforce the value, because at $1099, it's a price no other flagship really achieves.
With high-end phones reaching into the $1300 to $1600 mark, Huawei has kind of hit where flagship phones should be, and offering a fairly solid package for the price.
It's hard to fault the value on offer, as this handset does deliver in that area.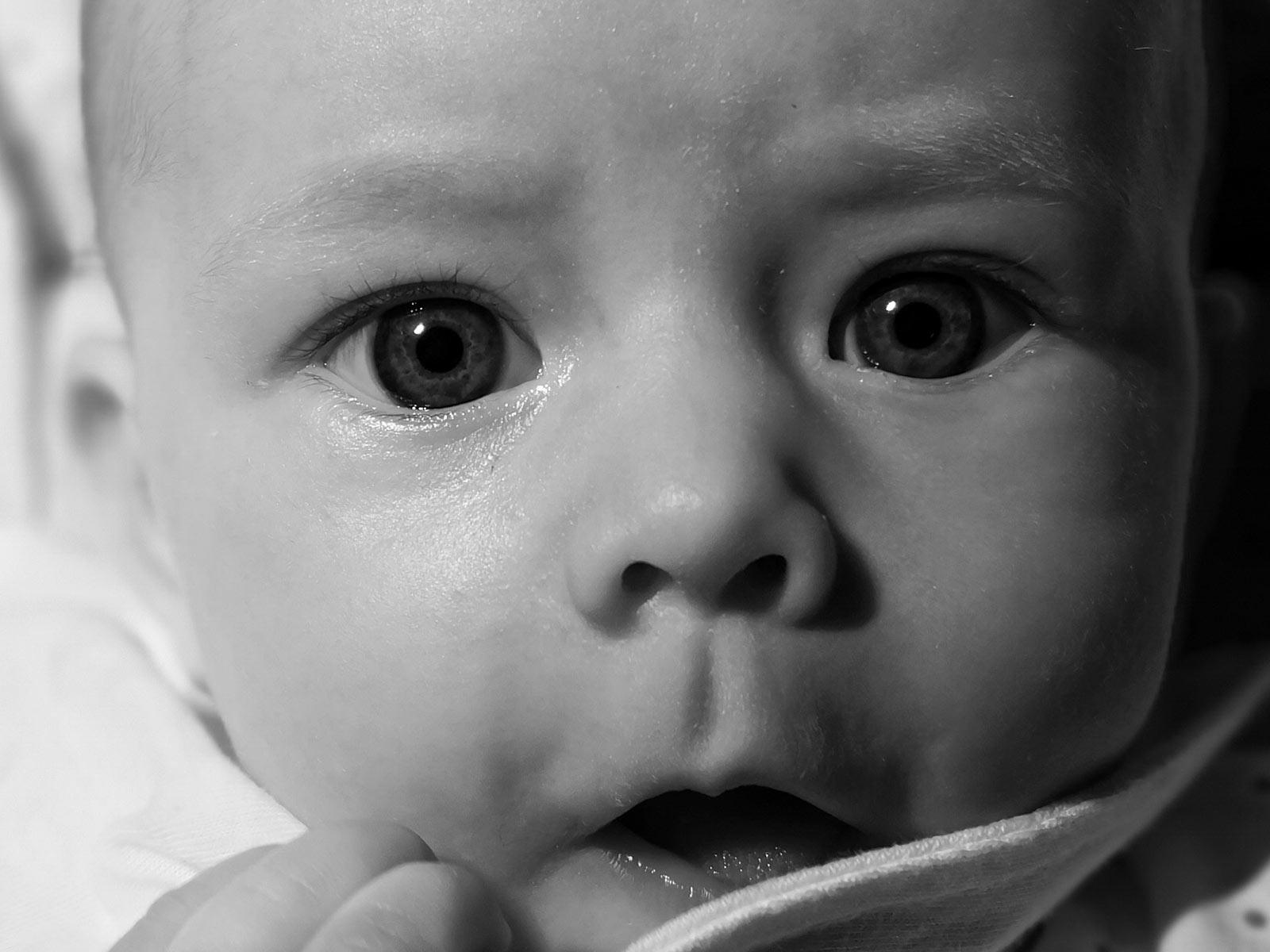 What needs work?
While the Huawei Mate 10 Pro is a fairly stellar package that delivers the goods, what it lacks is a little surprising.
Take the screen, which is a nice long 6.0 inch display running from top to bottom, but it offers a resolution lower than its standard Mate 10 sibling.
It won't make a lot of different, we'll get that out of the way, but we are surprised by the sheer notion of this being a "Pro" phone even though it lacks the better hardware of its sibling, which wins with 2560×1440 over the 2160×1080 screen resolution in the Mate 10 Pro.
There's also the lack of wireless charging, which feels like a bit of an oversight given how big a deal Apple has made that in its three phones for 2017.
That means Apple has it and Samsung has it, but Huawei does not, and it's a touch confusing not to know where that is, just Iike expandable storage.
Again, one of those things its Mate 10 sibling has, and indeed almost every Android smartphone out there. But not this one, sticking you with the fairly strong 128GB, but leaving you there, too.
Here's hoping you don't store all those photos in RAW, because you'll chew through that space super quickly, as generous as it is.
Our one last quibble is less a complaint and more a bit of a question mark, and that goes to a feature which has been included, but doesn't seem to do much: AI.
The term "artificial intelligence" is a big deal already, and with the Huawei Mate 10 Pro (and its sibling, the standard Mate 10), Huawei is relying on a special chip specifically for that artificial intelligence, using that to recognise scenes and work out the settings to make a shot better.
Only we're not so sure it does.
In our testing with the phone, we found the Neural Processing Unit acted like the intelligent auto technology we've seen in cameras for ages, working out roughly what was needed for some scenes, but not necessarily improving what we could do ourselves.
That's not to say Huawei's NPU is unnecessary, but rather that the technology isn't quite there yet. Perhaps in the next Huawei phone we'll see a more finished version of the technology with new software, but right now, it feels like it's been thrown in and won't make much of a dent on your ownership experience.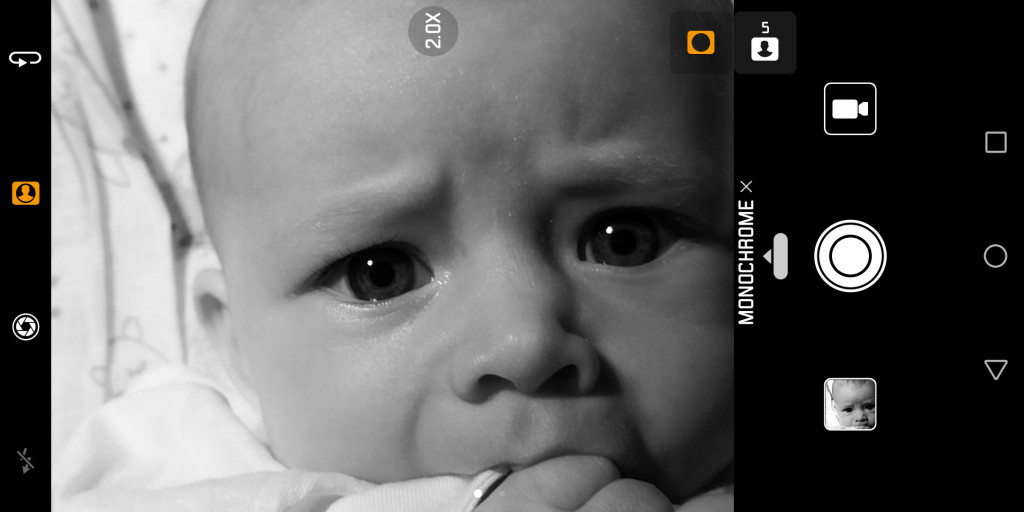 Final thoughts (TLDR)
Without doubt, Huawei's Mate 10 Pro checks off nearly every box, delivering pretty much every major feature, and only a missing a few.
That makes it a pretty complete package, and one that while it lacks a few things, more than makes up for them with a generous coupling of technology.
Strong dual cameras? Check. Water-resistance? Check. Feels great and is more than usable? Check. And a battery that goes on for as long as two days? Yep, that's a part of it, too.
Provided you don't need wireless charging, you'll be ecstatic as to what the Huawei Mate 10 Pro offers. It's so good, we'd say you could fall in love with it. Highly recommended.
The good
Feels good in the hands
Great camera
Waterproof
Fingerprint sensor is on the back
Up to two days battery life
Infrared sensor included, making it a remote too
The not-so-good
No expandable storage
No wireless charging
Screen resolution is lower than its less pricey sibling, the standard Mate 10
"AI" chip doesn't feel like it does much