Apple's iPhone 8 and 8 Plus aren't the only competition, and come late October, Google's fierce competition will be out with more than just hardware, but smarts too.
The smartphone battles for 2017 feel more fierce than ever, and one year after Google launched its Pixel smartphone, it is ready with an all new Pixel device, and one that aims to keep your life sorted thanks to some innovative attention to details and hardware.
So let's tackle that hardware first, because just like most of the major phones in 2017, there are few surprises.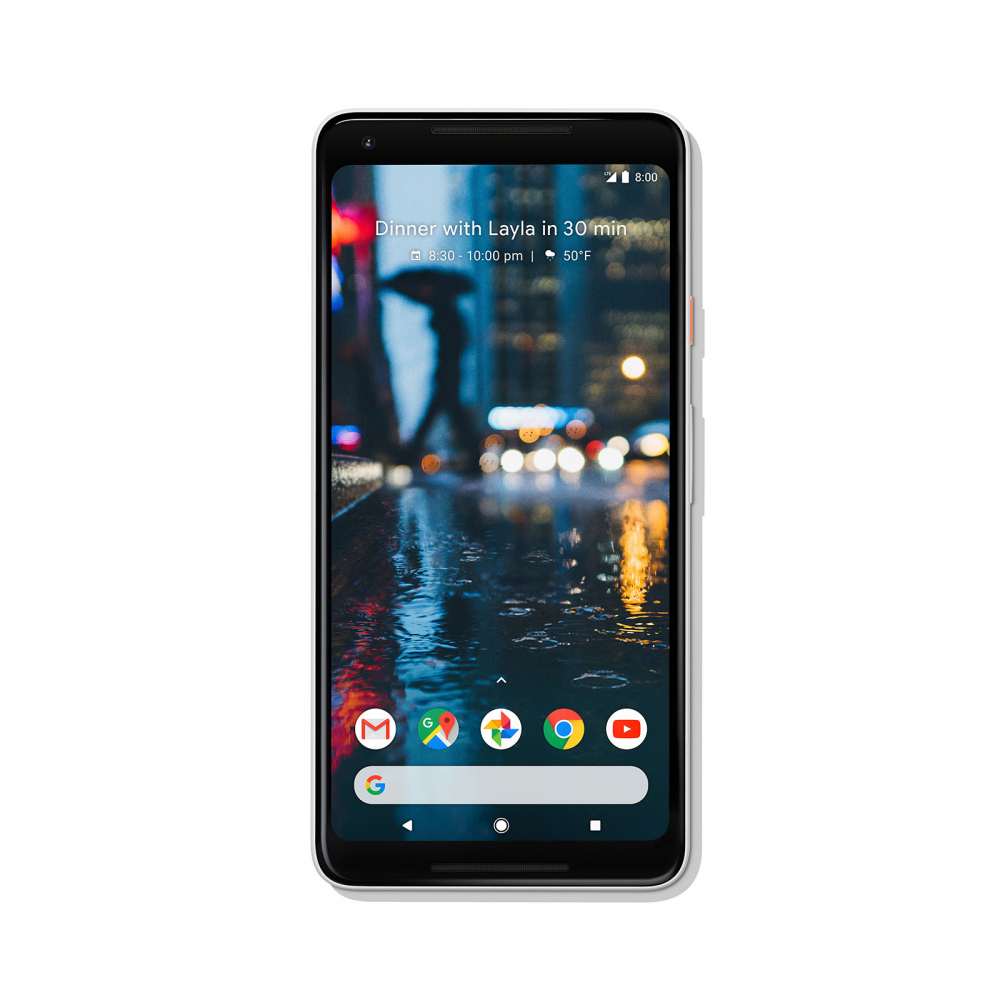 As such, you'll find a Qualcomm Snapdragon 835 processor here just like in the HTC U11 and Sony Xperia XZ Premium, 4GB RAM, and storage options for either 64GB and 128GB, and just like the previous Pixel phones, there is no microSD slot to upgrade things.
Fortunately, there will be lifetime storage for your photos, something Google does to kind of deal with the overall pain this provides.
All the regular flagship mobile connections are here, including 802.11a/b/g/n/ac WiFi, Bluetooth 5.0, and 4G, the latter of which supports up to the unique Category 15 LTE, which we don't see too much of but nears 1Gbps with 800Mbps down. Not quite the same, but still not bad altogether.
There's also water resistance supported at IP67, an aluminium body, Corning's Gorilla Glass 5, and only a USB Type C port as Google says goodbye to the 3.5mm headset jack, joining Apple, HTC, and Lenovo and moving on. You'll also find the fingerprint sensor and squeezable edges thanks to sensors found on the side, and hey, there's a single camera on the back, as Google declines to join the dual rear camera club.
Instead, Google has opted instead for one 12.2 megapixel camera and the use of algorithmic smarts to make the images better, alongside an 8 megapixel front facing camera.
Android 8 also appears, and there will be two variations of the handset, offering identical hardware regardless if you opt for the normal-sized 5 inch Pixel 2 (with its Full HD 1920×1080 AMOLED screen) or the bigger 6 inch Pixel 2 XL (with its Quad HD+ 2880×440 pOLED screen).
In fact the hardware is pretty much identical until you hit the screen and battery, with the Pixel 2 XL getting both a bigger battery and a bigger and longer screen.
As seems to be the case with flagship devices this year, you can expect a screen design on the Pixel 2 XL that takes up much of the front, measuring along the 18:9 aspect ratio and bringing the new 3D Corning Gorilla Glass 5 to curve out the edges slightly.
Both devices sport the always-on display technology, and in this phone, Always on does some neat tricks.
For instance, Pixel's software will automatically run song checking software on the always on display so you always know what song is playing. Think of it like an always-on Shazam, and that's not all.
Google Assistant is now more helpful and can be pulled up simply by giving the phone that squeeze, and it will talk to more around the home, still find answers, and activate routines based on what you're doing. Going home? Have some navigational directions and a do not disturb routing. Going to bed? If you have WiFi lights, watch the lights switch off and have your alarm switched on.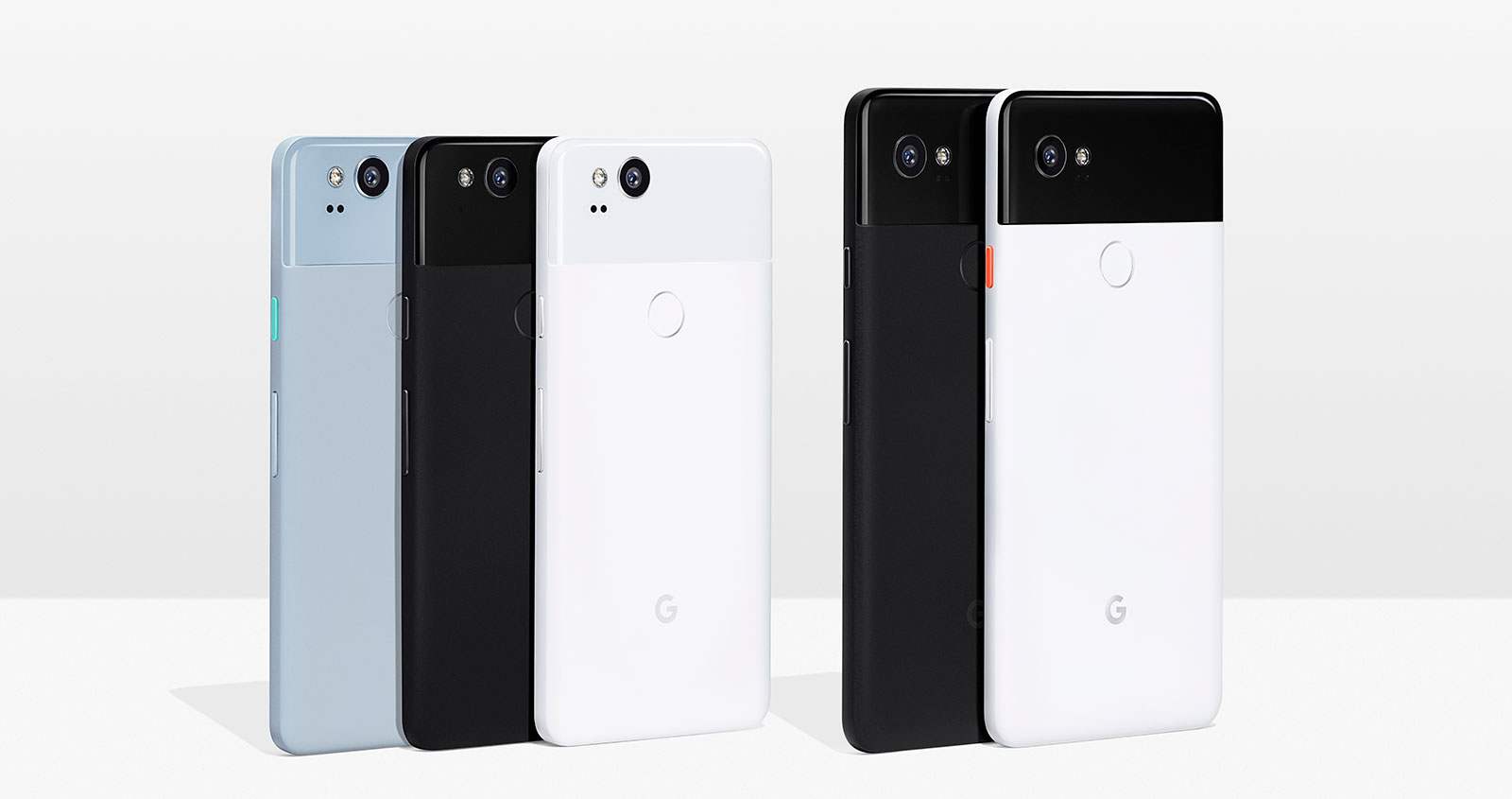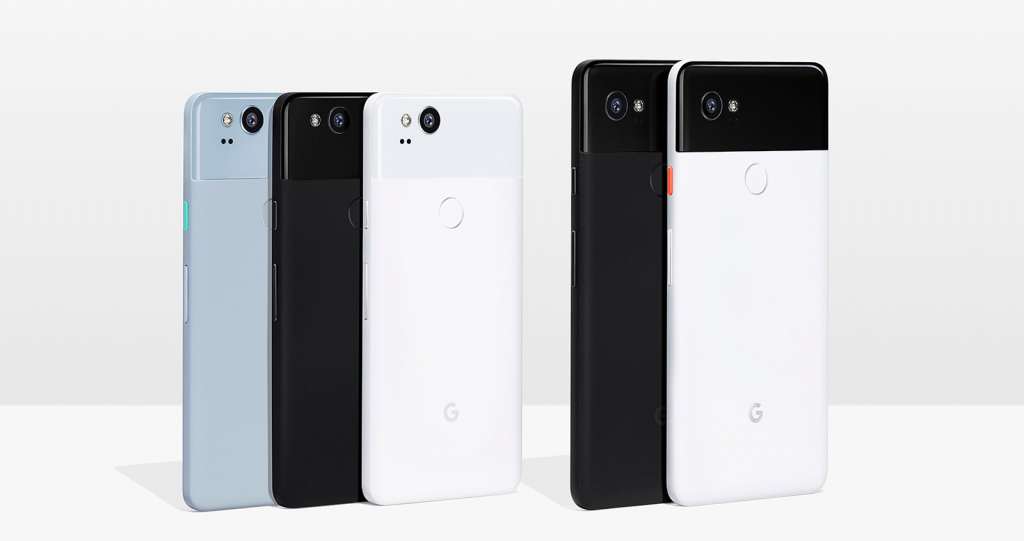 Back to the camera side of things, Google is calling the 12 megapixel camera the best smartphone camera thanks to a new sensor rated with the highest camera sensor score yet, hitting a DxO score of 98, and it's one that only relies on one sensor and lens.
Instead of going the dual route, Google is using machine learning and data to make its camera better, relying on its technical skills to bring in a portrait mode without the second lens, image stabilisation, and support for augmented reality.
Google's camera will also talk to Google Lens, a camera component built with machine learning that will let you look at things in your life and tie the images to their Google information, effectively allowing you to find information quickly.
We're also intrigued that there's finally water resistance, and overall, the whole package looks like a good upgrade for the Pixel smartphone, which was easily one of last year's best phones overall.
Like the iPhone 8 and iPhone X, however, the design language we're seeing suggests the Google Pixel 2 XL is the clear winner here, with a bigger screen that goes practically edge to edge except for the bezels up top. That's not as slim as say the upcoming iPhone X, but with Google's smarts under the hood, there's likely a very strong case for a phone that's more than just Android atop good hardware, but something that aims to help you with your life.
Keep in mind, this sort of life-changing tech isn't entirely new, and both Samsung's Bixby and Apple's Siri keep working on it in their own devices, not to mention the work Amazon is doing with Alexa and the phones it's being thrown into, but digital assistant technology tends to be an area Google dominates at, and with the Pixel 2 and Pixel 2 XL, we're likely going to see more of that.
We'll get to see how the new phone plays out very shortly, with the Pixel 2 and Pixel 2 XL both set to launch later this year, with pre-orders going online from October 20, and a wait list setup on the Google store now.
Google's Pixel 2 will arrive from $1079 for the 64GB model and $1229 for the 128GB, while the Pixel 2 XL will set you back at $1399 and $1549 for the respective storage sizes.
If you don't fancy an outright phone — and with those prices, we wouldn't blame you — Telstra will have the carrier exlcusivity on this one, with plan pricing coming up in the very near future.
As for the phones, we've added both the Google Pixel 2 and the Google Pixel 2 XL to the Pickr Trackr, making it possible for you to compare the handsets to other devices already out in the market. Curious how the Pixel 2 XL compares to the Apple iPhone 8 Plus and Samsung Galaxy Note 8? Start here with our handy link.