One of the biggest features of the Huawei P30 Pro is its ability to capture images in low light, but just how good is this feature? We put it to the test not just in day, but in the dead of night.
There were buildings. Old, old buildings. Not a lot of light, either. Just iconic scenery, open spaces, and the feeling that history surrounded you, because it did.
It was midnight in Paris, and the streets were cold and empty. There wasn't a time travelling car ready to take us on a journey back to a time when writers and artists congregated in cafes, drinking until the wee early hours.
But we did have a camera, and one that could capture the stark and mysterious feeling that Paris leaves you with, that any city steeped in this much history could.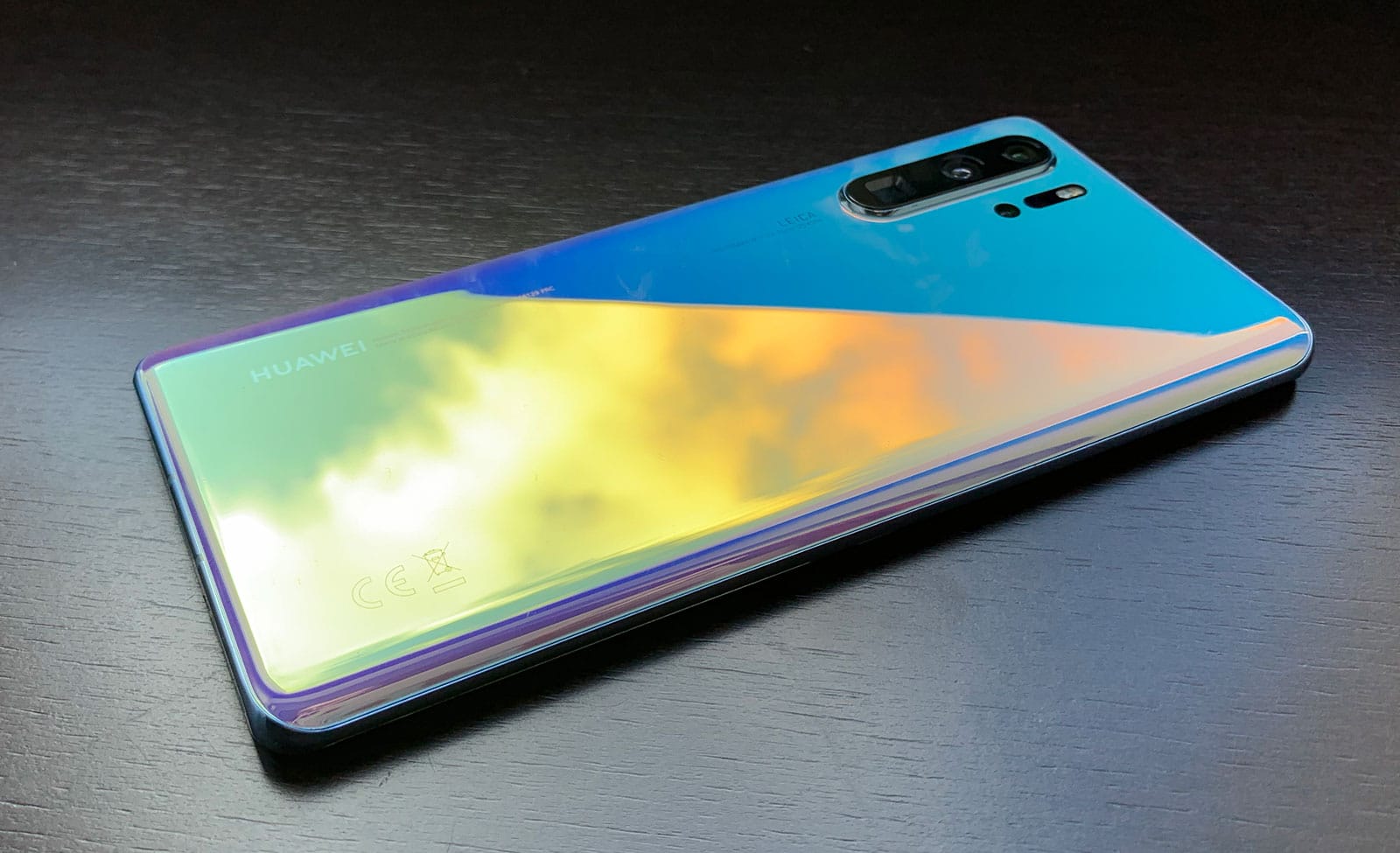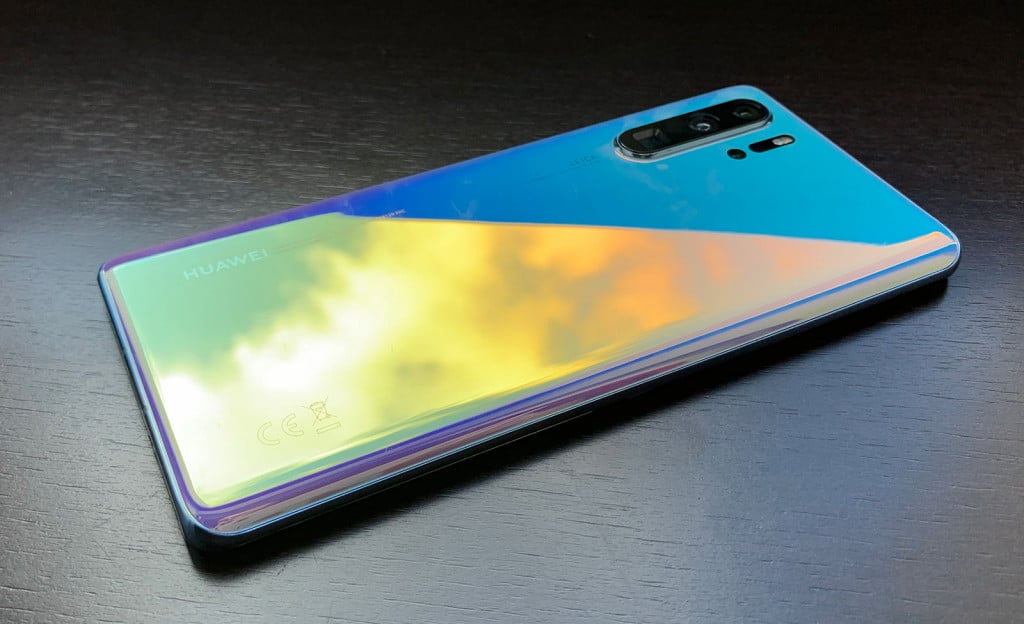 Dark was the night
Midnight in Paris was dark. The skies were lowered and the sky may have been covered in a deep black sheet, locking in the cold air and holding in the scent of cigarettes and croissants.
Darkness might be a problem if you're unprepared, if you don't have something that can see through the shadows and an absolute lack of light, but the modern smartphone is just a little more savvy than that.
Last year's P20 Pro was definitely prepared for that, and could see through the dark at a staggering ISO 102,400, a feat you couldn't expect from many compact cameras, let alone a small phone.
This year's phone, however, can go beyond it.
Equipped with a new "super spectrum" sensor and an ability to fight the dark at a staggering ISO 409,600, the P30 Pro almost sees through the night in a totally different way. At least according to spec.
So how does it measure up?
Bloody well.
We were at the space surrounding and above the Louvre when no one else was, a fine time to be since this beautiful place is normally a haven for people lining up to see the great works of art sitting below, and it was a little eerie.
The walkways through to this space were just a little magical, as the limited light shone through archways and paths, and when we were there, a lone cellist played classical, as if to give the setting a more haunting feel.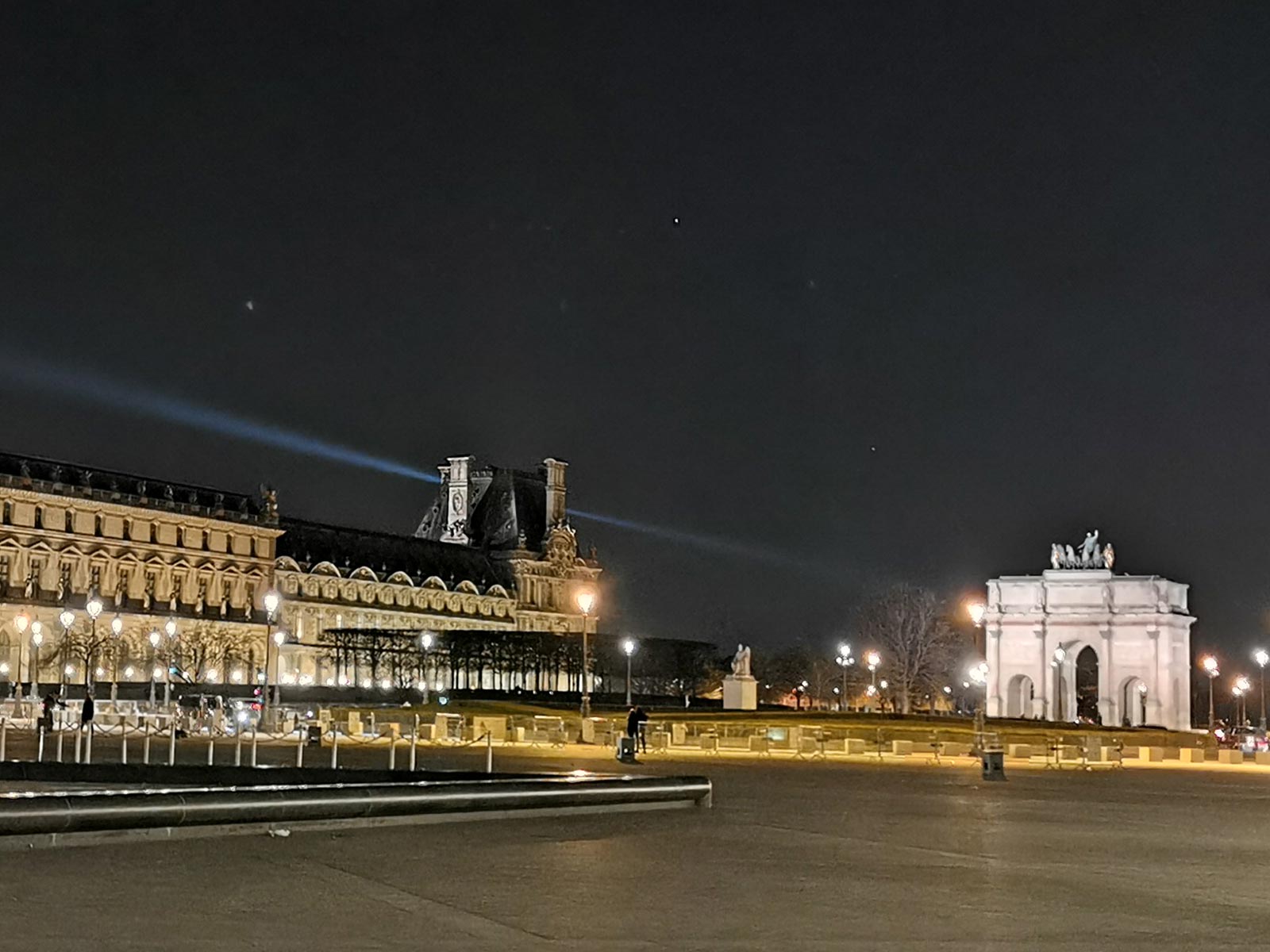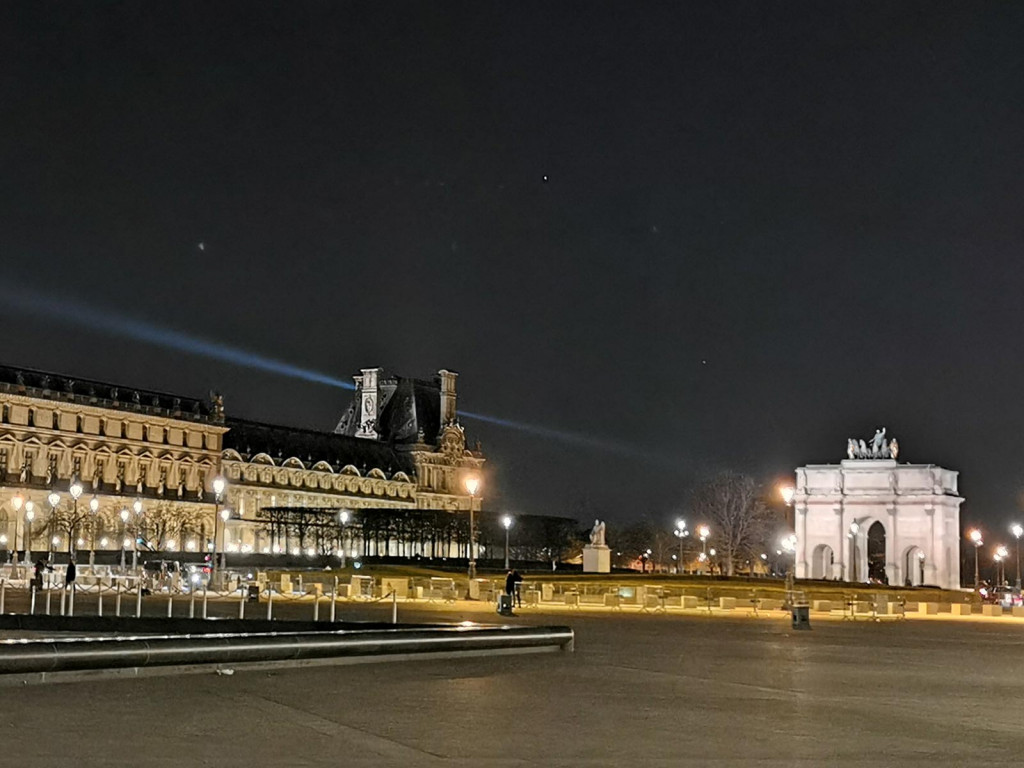 The buildings that make up the Louvre are more easily photographed in the day, but at night, the P30 Pro managed to show them against the night sky, and depending on the mode we captured in, complete with stars.
It's almost as if the camera was saying "nevermind the light pollution, because we have something to work with", and it did, capturing images that made the buildings pop against the darkened night sky.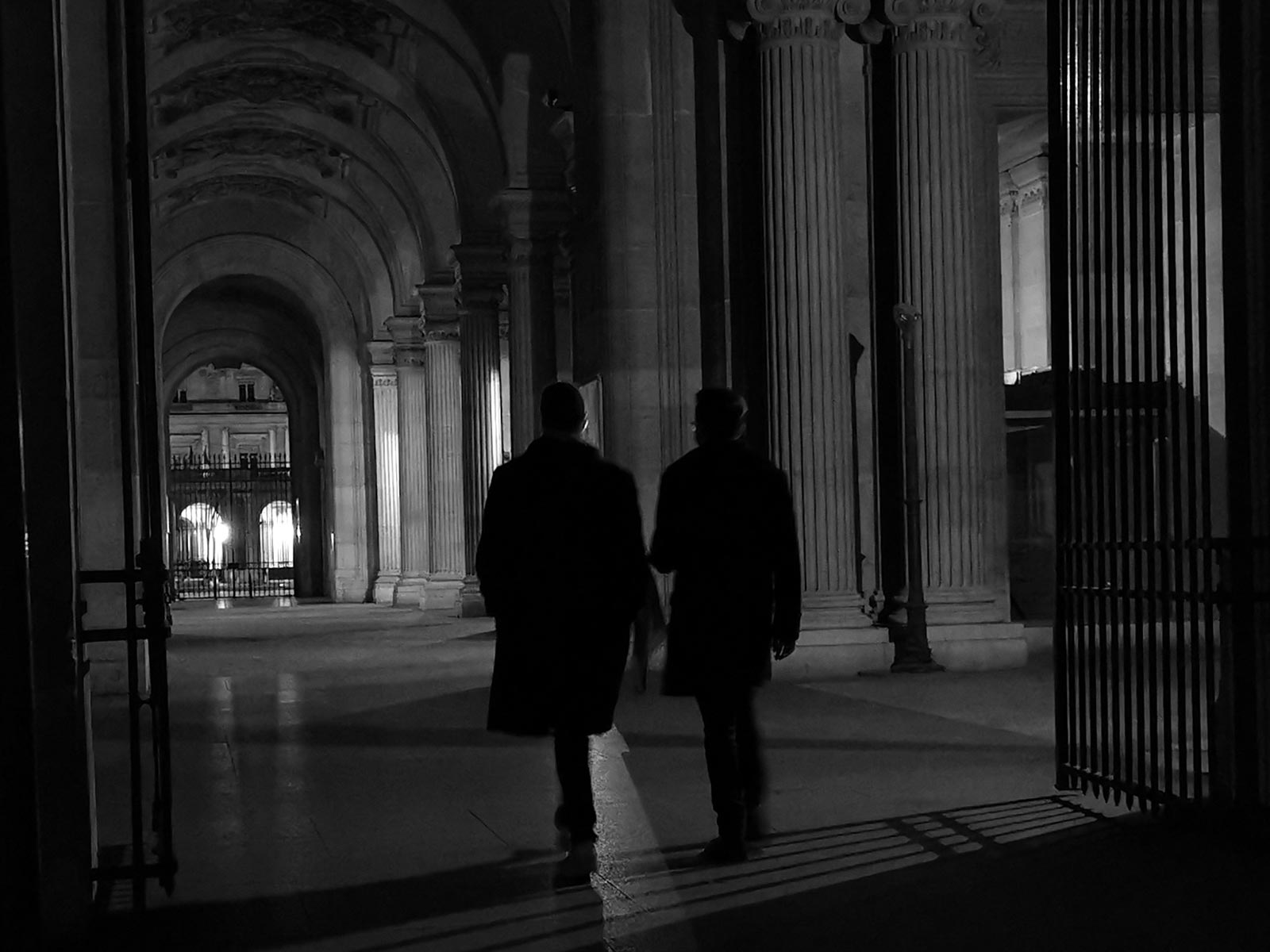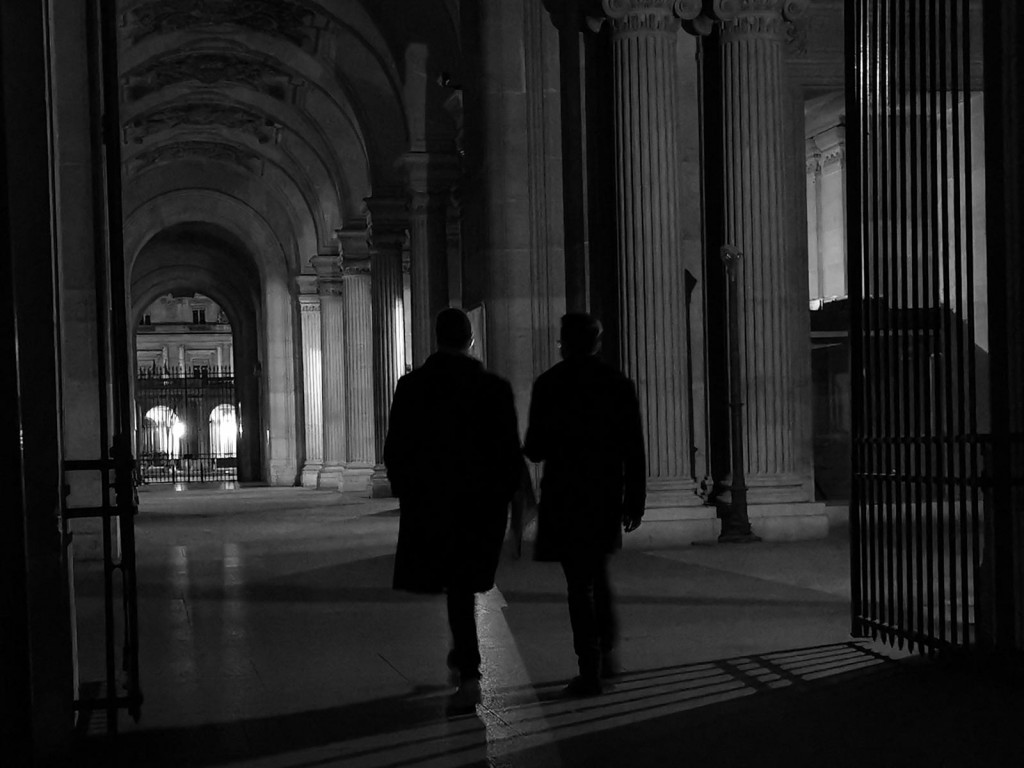 Bright and shiny
In daylight, the Huawei P30 Pro certainly handled itself just as well, though that's a feature that needs less testing.
You can get up close with a macro mode handled by the ultra-wide camera, or you can decide to get close, something aided by Huawei's inclusion of a 5X optical camera which can produce 10X images at a minimum when combined by algorithms to produce what the company calls "hybrid zoom", which is a mixture of technologies.
If you decide to get even closer, you can use digital zoom, which is capable of a ridiculous 50x, though it can make things rather awkward to capture, as there's no image stabilisation here. That essentially means you can capture a picture of the moon up close with your phone, though make sure to hold that phone still, as getting this close means any slight movement shifts the view.
While we're hesitant to suggest digital zoom as an option, the hybrid zoom can achieve some solid results, sharpening areas in the process, and essentially reinforcing the details that the camera can see.
The 10X hybrid zoom won't always guarantee the best shot possible, but thanks to that amount of reach, you can now see things on your phone's camera that would have normally required a bigger lens that couldn't otherwise be stuffed into your pocket.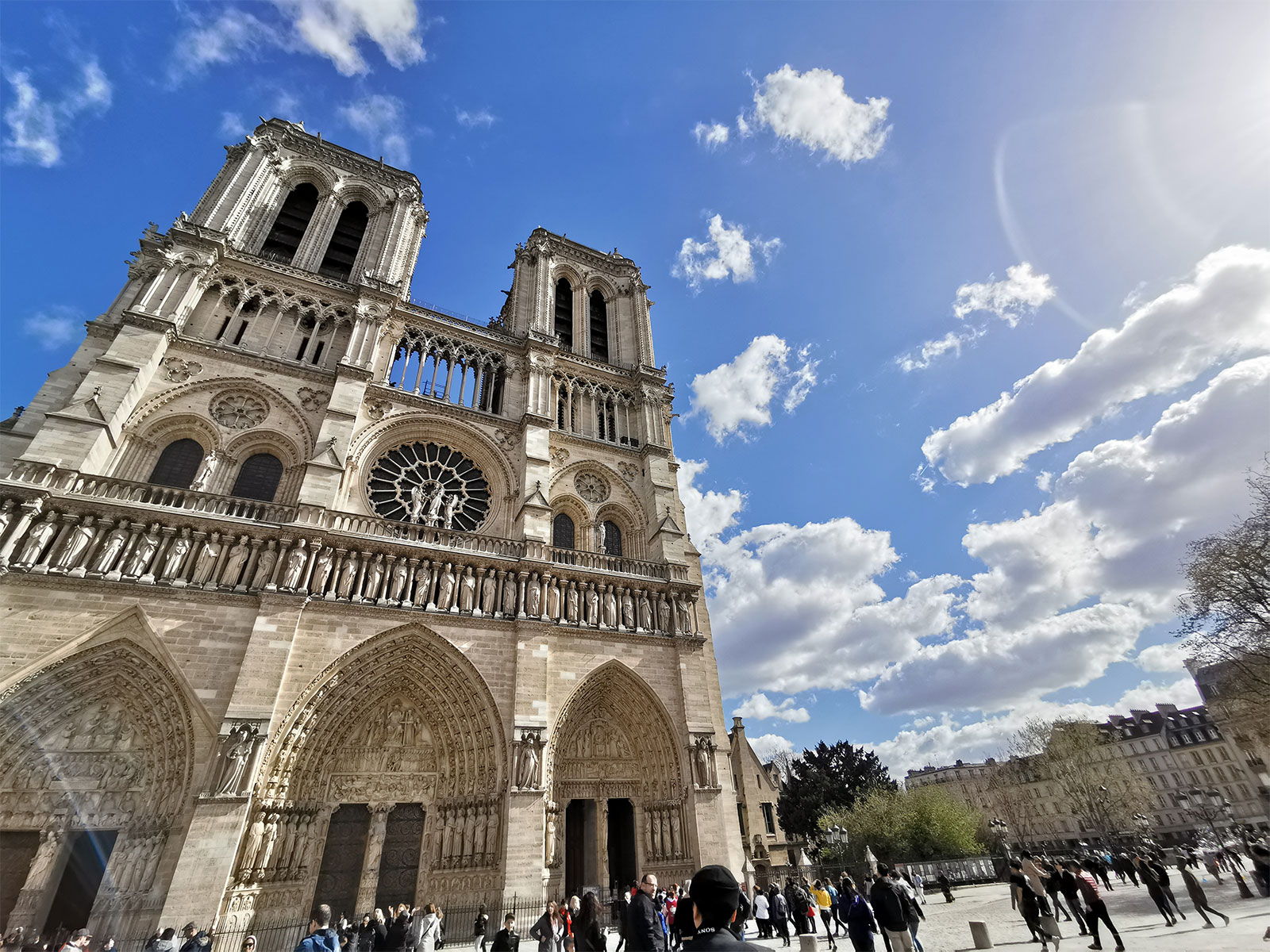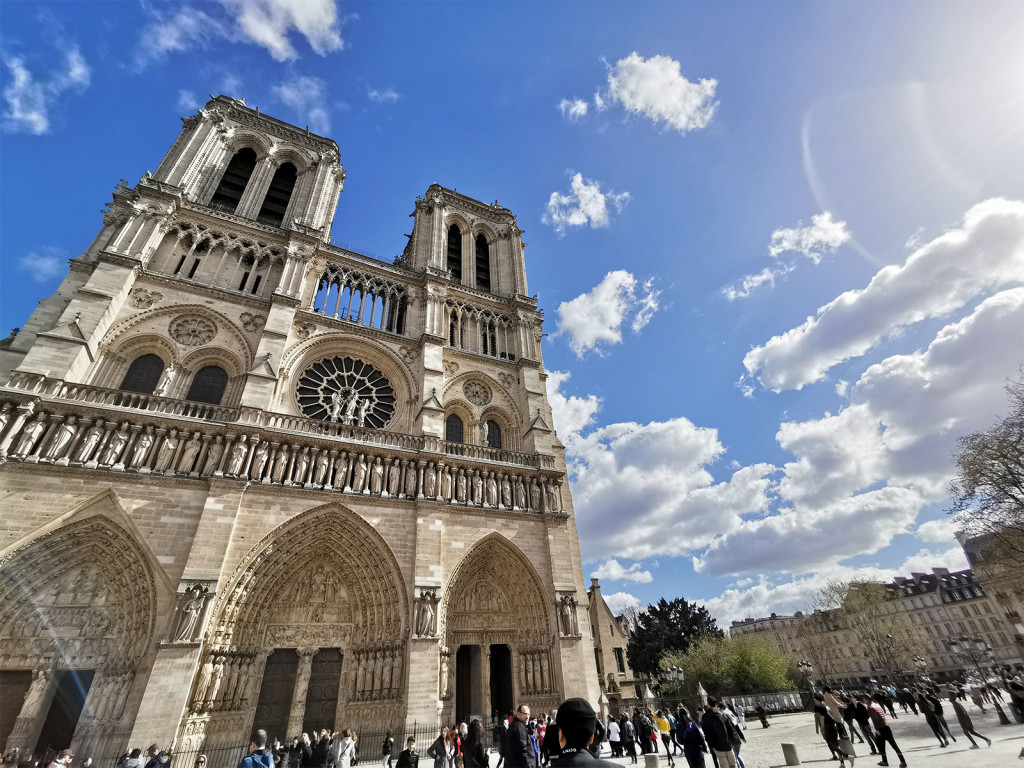 Size matters
Fortunately, that's something you can do with the Huawei P30 Pro, because obviously, size matters.
The phone itself is one of the larger smartphones, offering a 6.47 inch screen (we've rounded up to 6.5 inches in the Pickr Trackr), with an overall size that makes it not far off from what we're seeing in the iPhone XS Max or Galaxy S10+.
The body of the phone is metal and glass, main features of a premium phone in this day and age, and while the back can be slick, it's still fairly easy to grip, and even gives you a nice colour. We found ourselves more enamoured with the Northern Lights of the Aurora paint job, but the look of the Breathing Crystal (seriously, that's the name) colour we've been using is still nice all the same.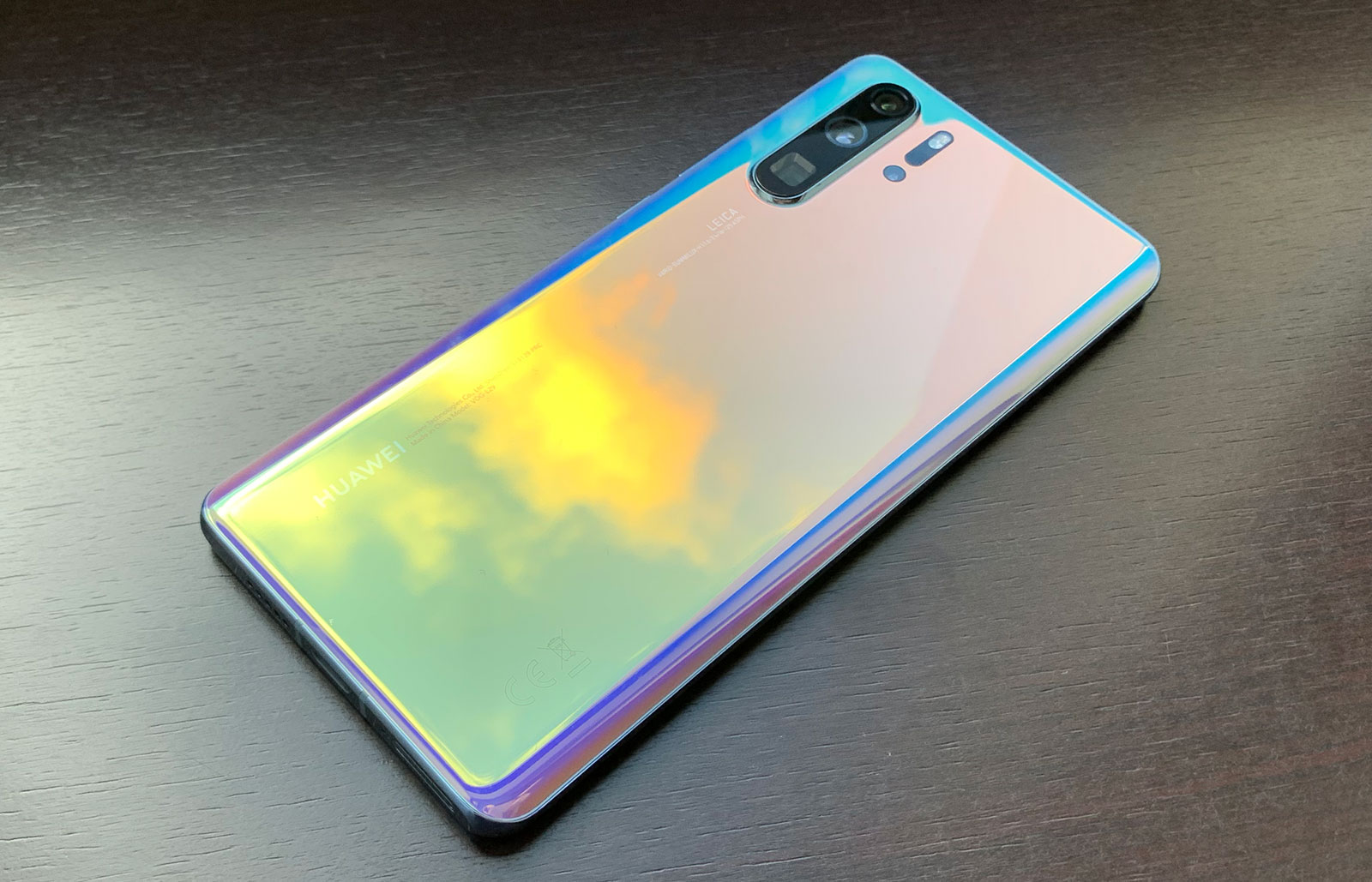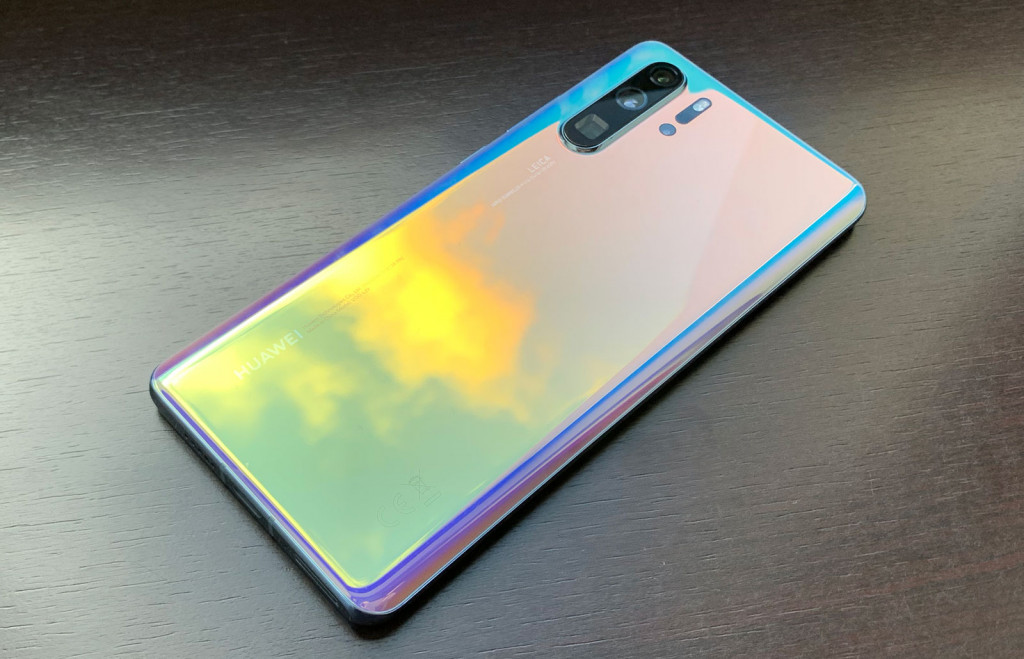 Look beyond the back and you'll find the screen is mostly all of the front, and while there is a notch, it's tiny, with the 32 megapixel front-facing camera appearing like a teardrop in the front of the phone. It's nothing, and it doesn't irritate any OCD we're denying exists like we've had in at least one other phone.
This a phone, though, even if the feature list makes it read like a camera.
For the purists out there that still demand that as a basic requirement, it will handle calls, texts, and all of that important information for connecting to the web, complete with a Category 21 4G LTE connection, making it very, very fast, but not 5G. Given the lack of 5G around the world, we can't say we're surprised, plus Huawei has to leave something for its Mate 30 Pro launch later in the year.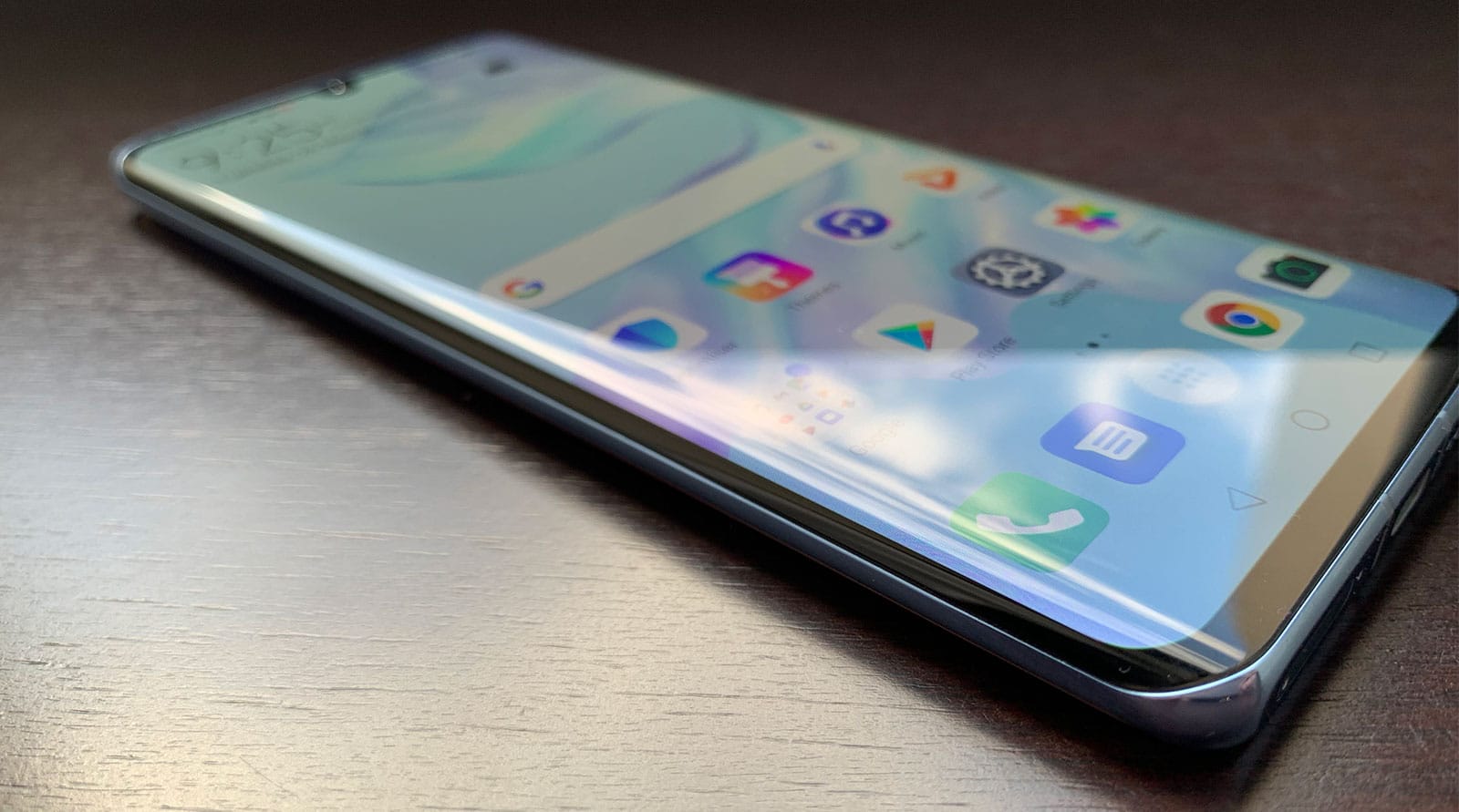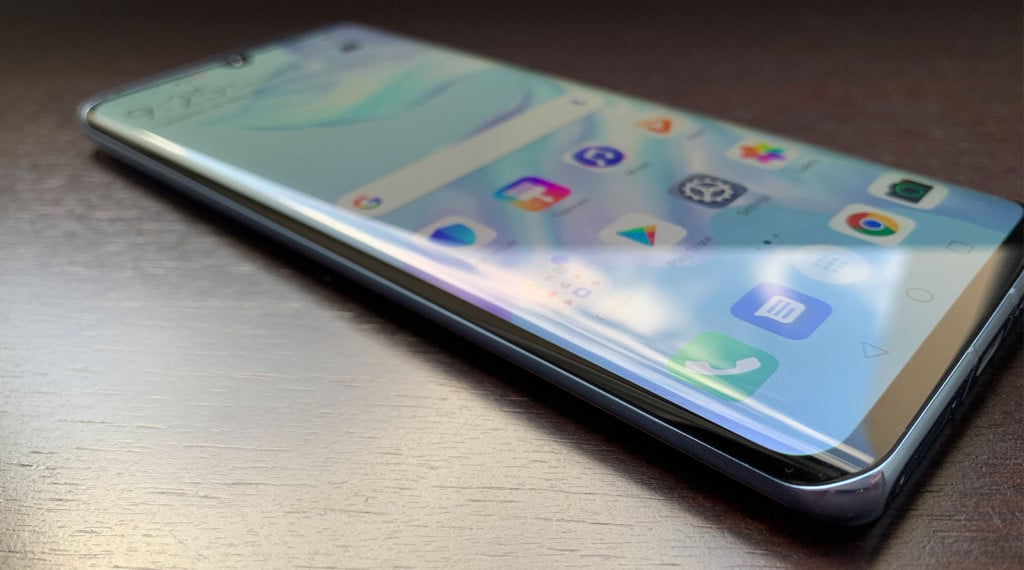 Right now, though, it's pretty clear the Huawei P30 Pro is onto something, and even in this preview, the P30 Pro delivers one of the better value-driven packages. It's still a flagship phone, but it manages to hit a price point that gets in around everyone else, but yet feel like it offers more innovation.
We've only used the camera for a few days, but some of what it can do is genuinely impressive, and hits that point of where you may never want to go back. It's just remarkable.
We can't wait to get the official review unit and put it through its paces, because right now, the feelings are good, and we get the feeling the more we use this handset, the better it's going to be.
Leigh :) Stark travelled to the launch of the Huawei P30 Pro in Paris, France as a guest of Huawei.