With the announcement of the Samsung A-series for Australia, a change is occurring, as the "mid-range" inches closer to premium. Is there a difference, or has the mid-range well and truly changed?
We're only a week away from Mobile World Congress, where we're expecting to see a slew of new devices made for different price points.
The premium devices commonly seen as "flagship" tend to be where much of the focus will be, as companies strive to show off their best attempts at revealing what the world needs, and more importantly what they hope will sell big numbers for the year.
For many of these companies, the real focus on the flagship isn't even that: it's beating Apple, second-guessing what one of the leading smartphone makers will do ahead of the expected update cycle in September.
That means they get a relatively long lead time to assume what Apple will throw in, and counter with a phone ready for production months before the rumours start making sense beyond that of wishful thinking.
But as good as the flagships are to watch and as exciting as the "best in show" technology is to see, many eyes aren't seriously set on the premium.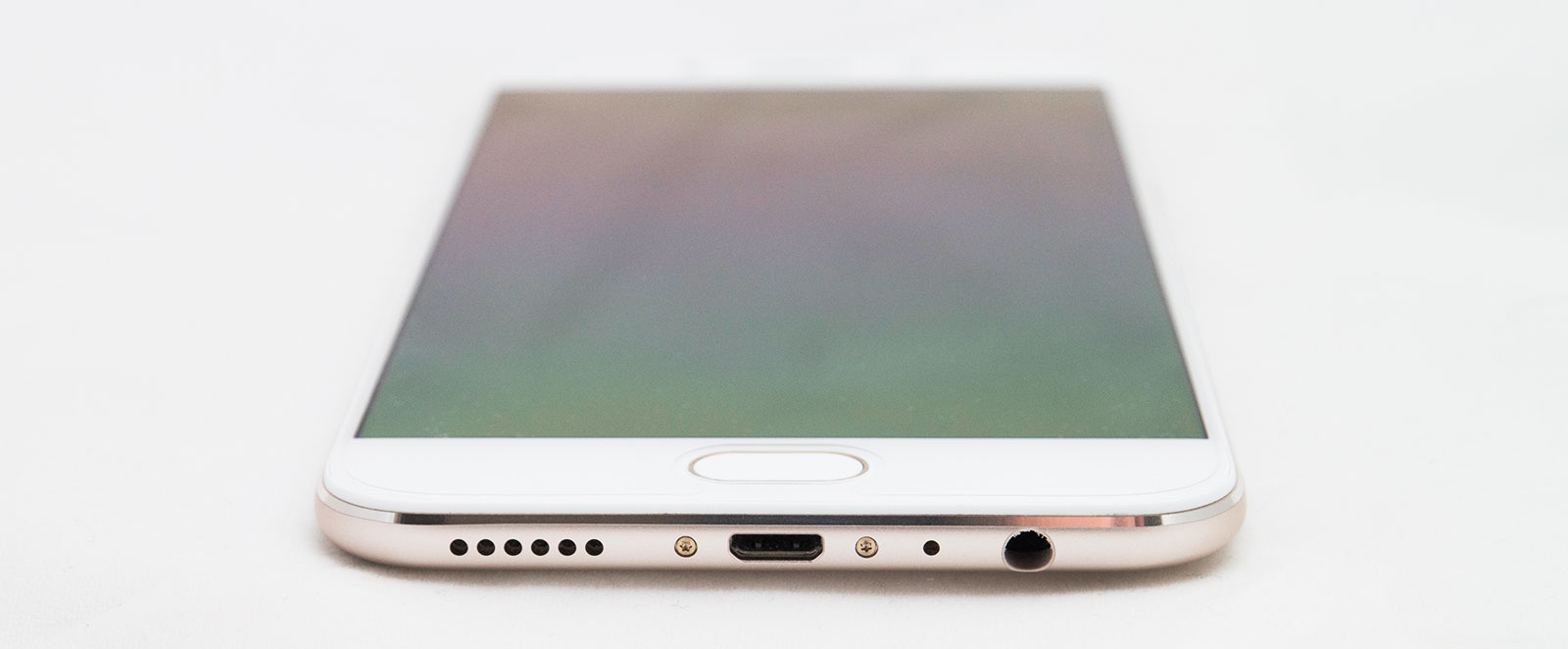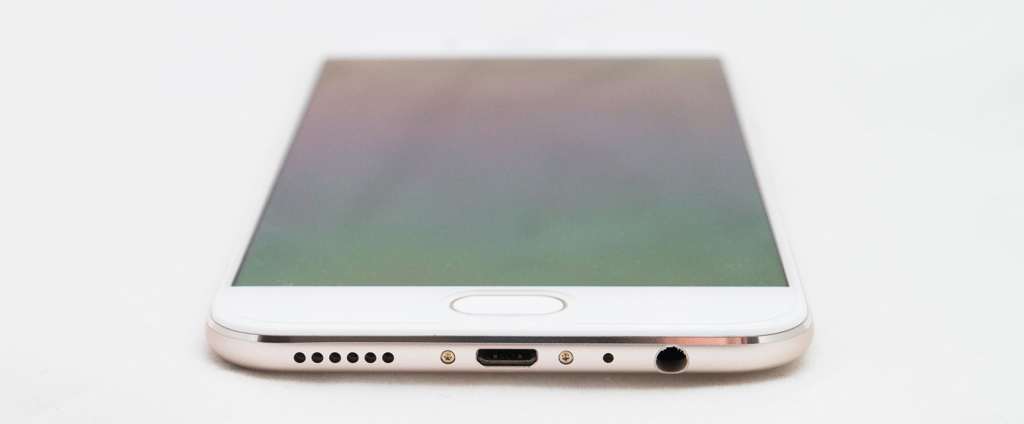 Lately, they're firmly planted on the mid-range, an area that is expected to do tremendous business, as more people realise they don't necessarily need all the trimmings and can find the sort of device they want in a price point that doesn't see them forking out a solid thousand dollars or more every year when they want an upgrade.
Called the "mid-range" because it essentially offers "middle of the road" pricing, the technology in the mid-range is these days anything but.
A few years ago, buying a smartphone in this category would have meant skipping out on a good screen, a decent camera, and knowing you were buying something much less impressive than what the high-end offers, but newcomers from the likes of Oppo, Huawei, ZTE, and even Motorola have seen this area become much more interesting, as the mid-range adopts big screens and bigger batteries, and some serious optimisation.
Take the likes of Oppo's R9s, which is hard to move past a competitor for mid-range phone of the year. While there's no other iClone like it and is seriously the most like an iPhone for an Android device to be, it also delivers a 5.5 inch device with a solid and thin design, support for two nanoSIMs at once, a fingerprint sensor, upgradeable storage, and almost two days of battery life. It's kind of the Android-based iPhone 6S Plus you didn't know you could go for, and it hits $598 outright.


Likewise, Motorola's G4 Plus grabbed attention for a similar offering last year, with a $399-$449 phone delivering a 5.5 inch device in a plastic body supporting Android the way Google likes it and a fingerprint scanner, too.
Joining it later in the year was Huawei's Nova Plus, again offering that big 5.5 inch screen size and a fingerprint sensor, albeit this time in a metal body.
These technologies — big screens, big batteries, and fingerprint scanners — offer much of what the flagship is known for, and they even tend to have solid cameras, also.
What the mid-range does tend to miss out on is that of water resistance and Near-Field Communication, a wireless handshaking technology used to instantly pair headphones and cameras, but more importantly is used for wireless payment. No NFC and there's no Android Pay, with this being one of the biggest features that goes walkabout.
You can change that with a wearable supporting the technology, like with Samsung's Gear S3 smartwatches, but you won't be tapping and paying using either the Moto G4 Plus or the Oppo R9s any time soon.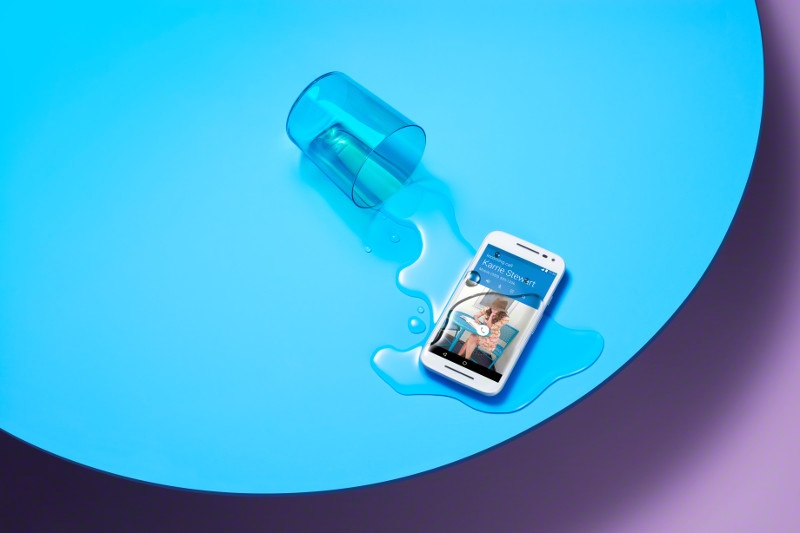 Samsung's A-series could change that, however, and it might even change what the mid-range expects from those two missing components.
Announced earlier the year at CES and on the verge of arriving in Australia, Samsung's A series will hit Aussie shelves in two forms, the and the 5.7 inch Galaxy A7, and these offer identical hardware inside each with the exception of a different-sized screen and a different-sized battery.
They also deliver the important mobile payment technologies courtesy of Near-Field Communication (NFC) and Samsung's use of Magnetic Strip Technology (MST), while also offering water-resistance, thus rounding out the features commonly missed by the mid-range.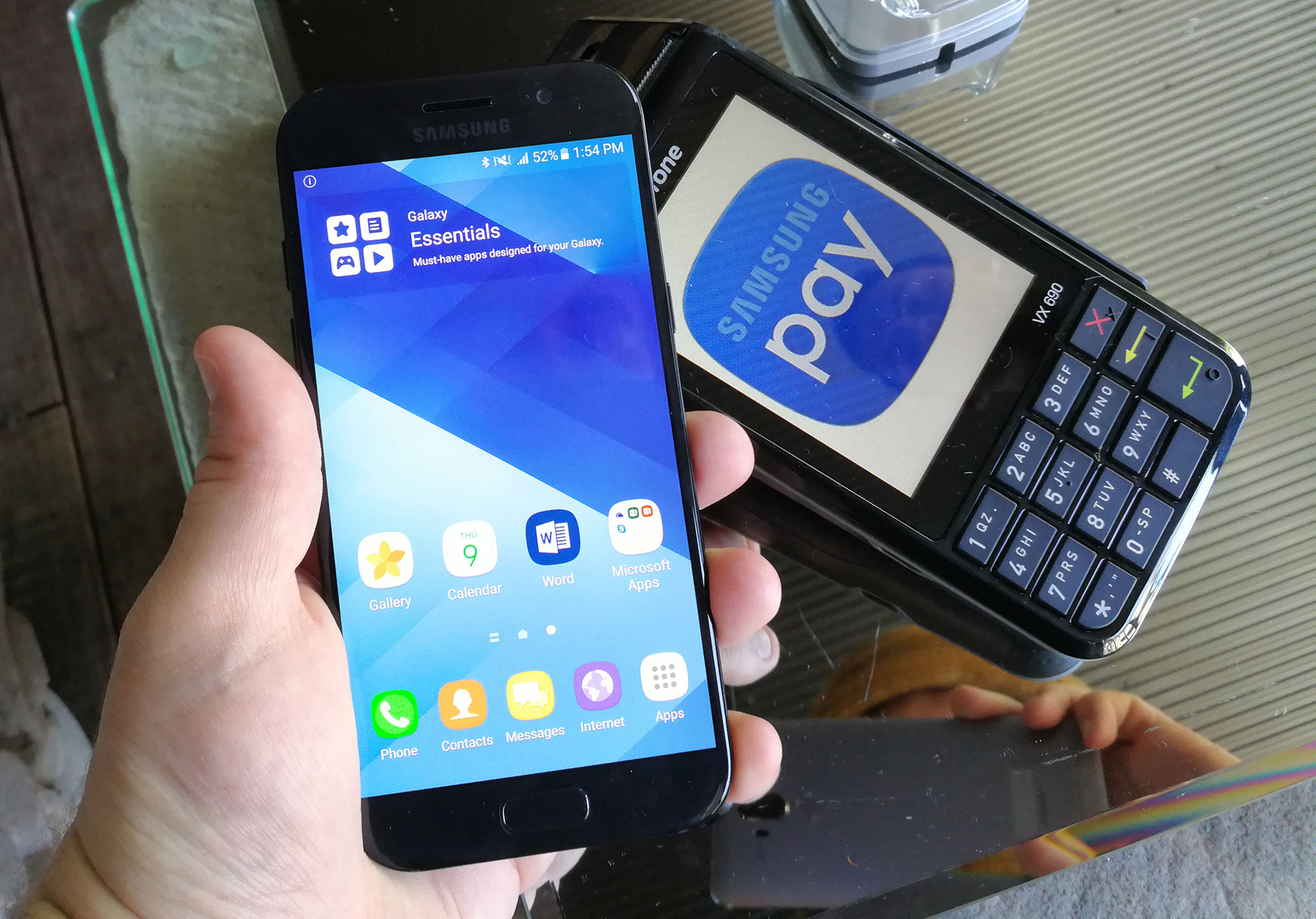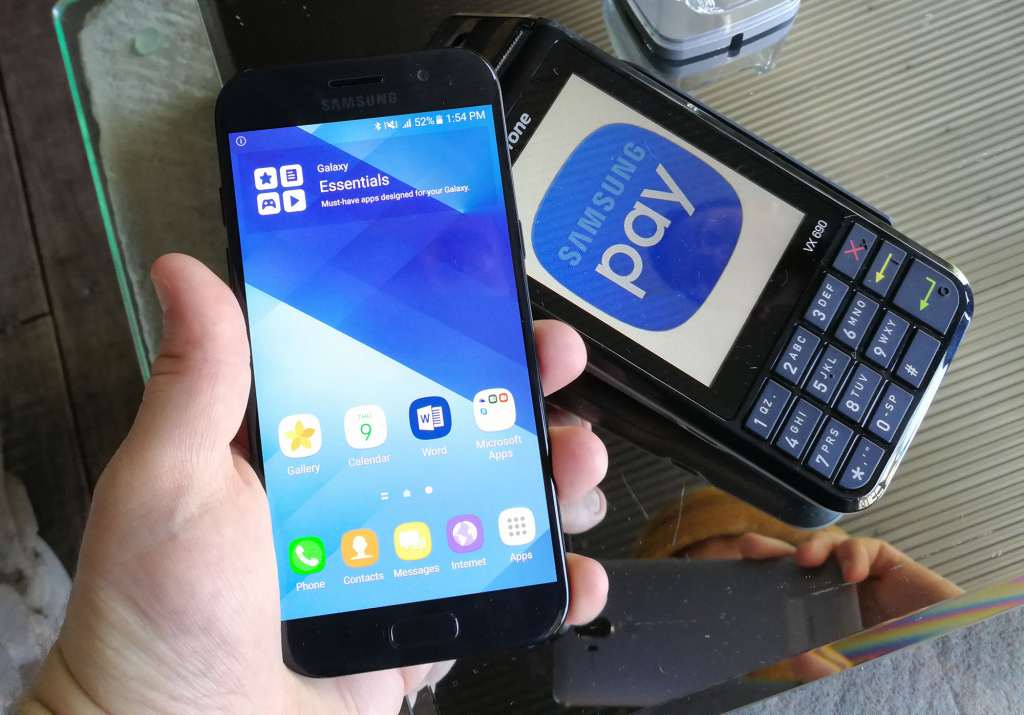 But while doing so, they raise the cost of the mid-range, as these sit in the high-end of what could ever constitute a middle-market price point: $649 and $799 for the Galaxy A5 and Galaxy A7, respectively.
To many people — Pickr included — this is closer to what flagship pricing used to be, before smartphones could cost as much as $1500 outright, and based on that logic, it's definitely the mid-range price point.
But $1500 is already super expensive for a phone, and while many people won't bat an eyelid because they're actually on a plan that subsidises the cost, it's a factor everyone should blink twice at.
You may use your phone more than you use your computer — some of us even use our phone as our computer — but that doesn't necessarily mean a phone should cost as much as a computer to begin with.
This year, that trend is expected to increase, as top tier smartphone makers find more ways to make the mobile more compelling than ever, which not only serves as an upgrade to a device many people update on a yearly basis, but also adds to the ever-evolving price tag, and as expected, it has a bit of an effect on the mid-range, too.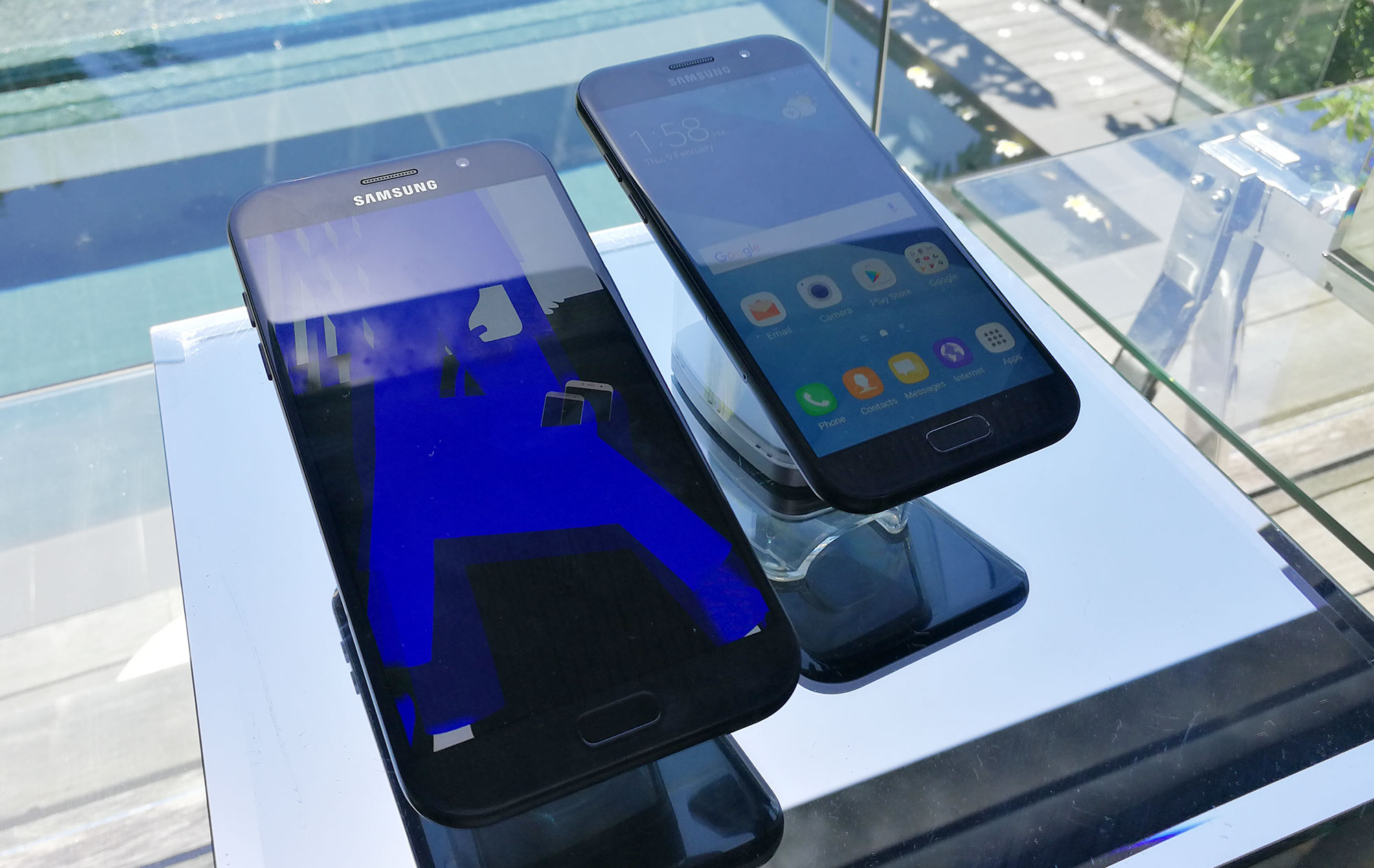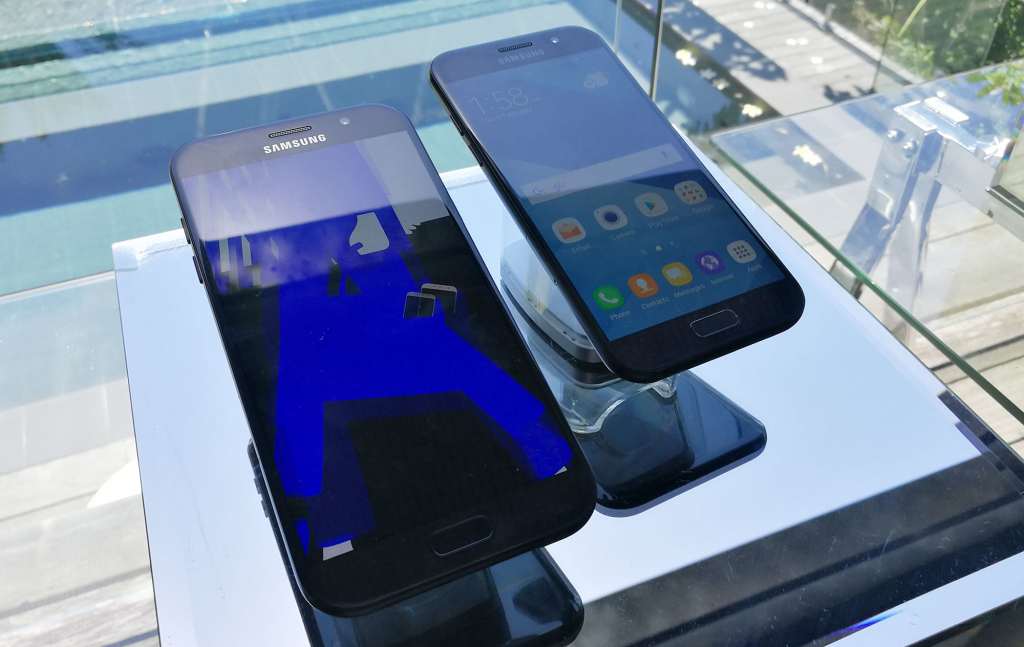 With the A-series sitting in the high-end of what constitutes the mid, you have to wonder will the $400 to $899 price point become the new middle when top tier phones can currently hit from $999 all the way to $1569?
We hope not, but it's looking more and more like a thing, especially as the mid-range is squeezed so much, sitting on the other side of $500 as time goes on.