An iPhone for $598… could this really be real? Not really, but Oppo's mid-range R9s gets close enough that most people could be fooled, and you might be, too.
One of the better challengers for the budget and mid-range mobile market is back, and this time they mean business. After dazzling new customers with cut-price metal mobiles for the better part of two or three years, Oppo's R9s could be the challenger that the mid-range needed to say "hey, you don't need to go flagship, because this one has the area nailed".
Is it true? Could you stick with Oppo's R9s and be happy for the next year or two?
Design
Take the phone out of the massive box it comes in and provided you've seen a smartphone in the past few years, you'll be greeted by something familiar.
Let's not mince words here, because the Oppo R9s really looks like an iPhone, albeit one that has crossed paths with a Samsung, gotten romantic, and popped out a hybrid of the two.
As a result, the back, sides, and most of the front are very iInspired, while the bottom of the front includes a home button flanked on each side by two light-up soft buttons, serving the purpose of multitasking (the square) and back (the triangle).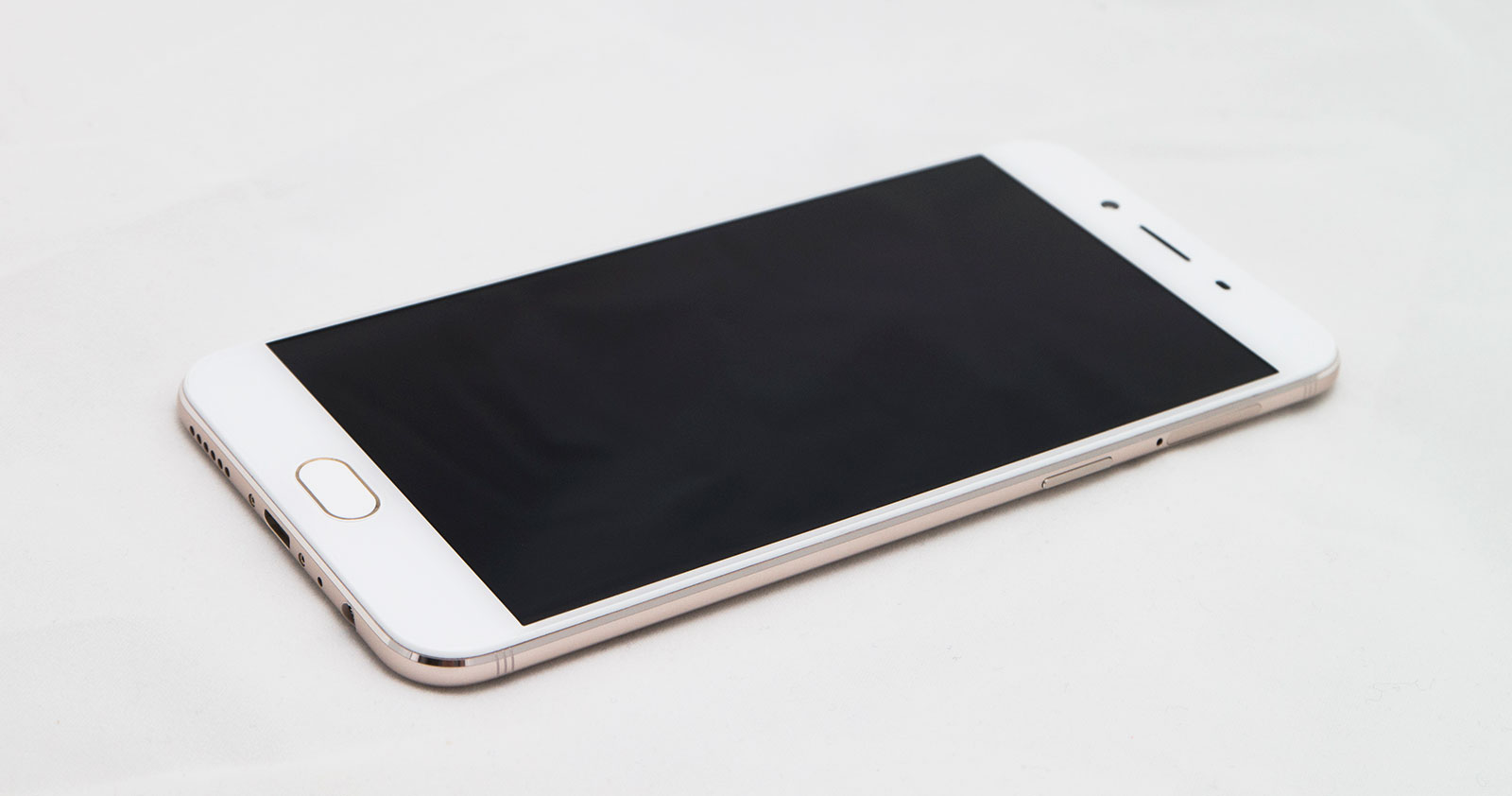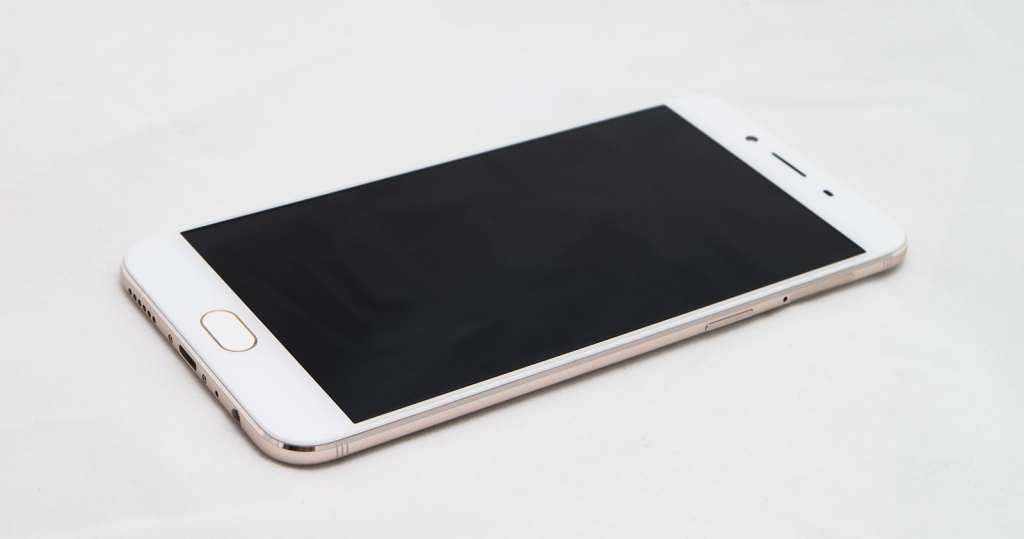 Even that home button is a taste of the future, skipping out on the button and replacing it with a touch sensitive "button" with no clicking action, kind of like that new iPhone 7 people are talking about.
Metal and glass dominate the rest of the design, and really it's hard not to see what Oppo has been inspired by with the R9s.
That said, it's still pretty and shiny, and while that doesn't make up for the sense of personality you might like some phones to have, it's about as good looking as Apple's own.
Good job on cloning that style, Oppo. It's a very impressive clone in the area of looks, that's for sure.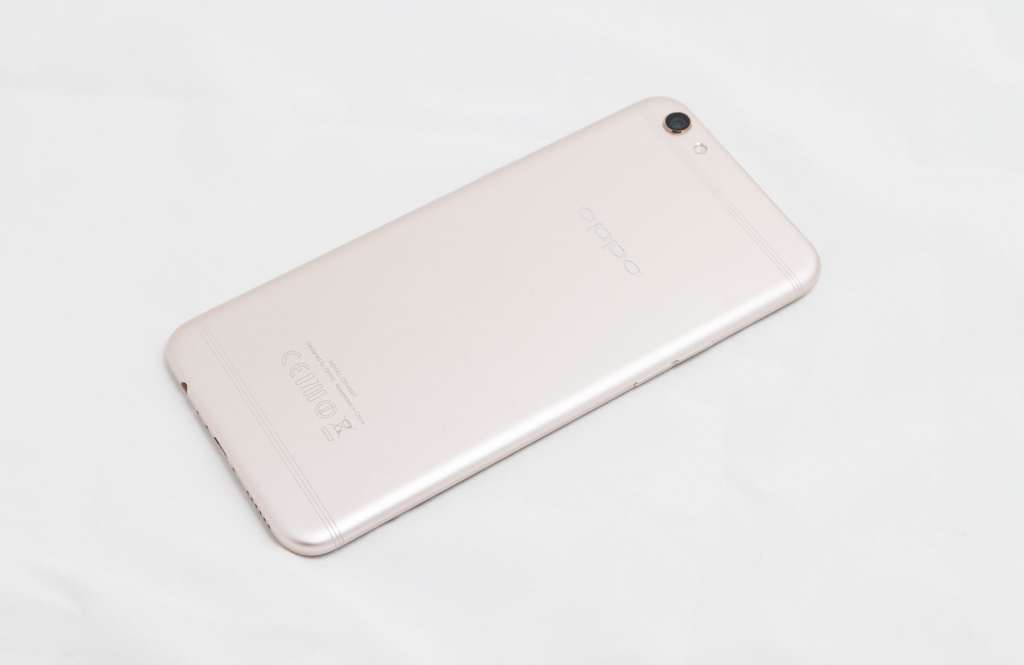 Features
Drilling down past those highly inspired looks, you'll find some decent hardware allowing that phone to occupy the middle range, starting with an eight-core Qualcomm Snapdragon 625 processor paired with 4GB RAM and a generous 64GB storage.
That last one is crucial because you barely see more than 32GB on even flagship phones, so 64GB in the mid-range is highly unusual, especially when it's complemented by a microSD slot that allows you to expand it if necessary.
Google's Android 6.0 "Marshmallow" runs on this phone, though it won't look like Google to most people, adopting a more iOS-based look and feel thanks to Oppo's "ColorOS" which has long shipped in Oppo's phones and gives off a very "Apple" feel to it.


Beyond this, you'll find some pretty flagship-like connection options, including support for 4G LTE on a Category 6 connection, 802.11a/b/g/n/ac WiFi, Bluetooth 4 with Low Energy (LE), and support for microUSB charging and data transfer.
Cameras are also included here, delivered with a sense of equality thanks to a 16 megapixel camera on either side of the phone, capable of capturing 4K Ultra HD video as well as those 16 megapixel images.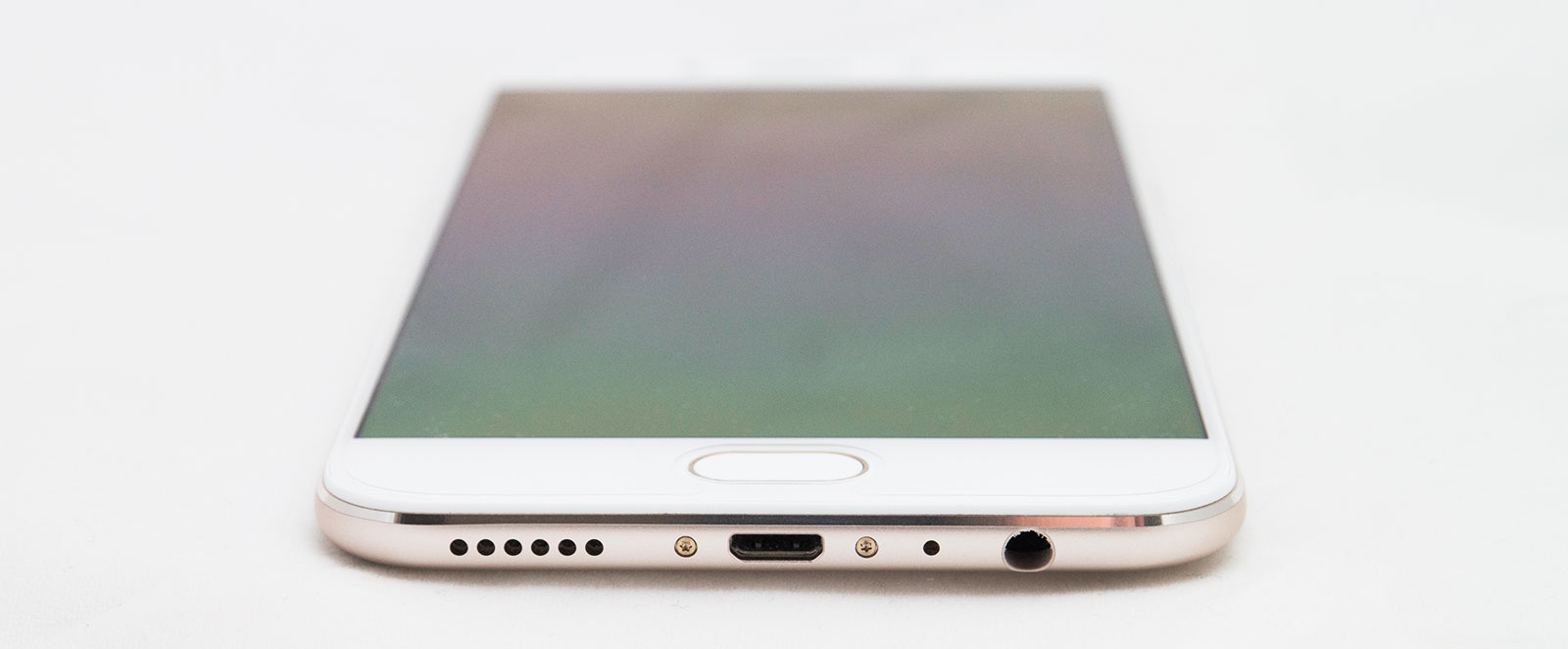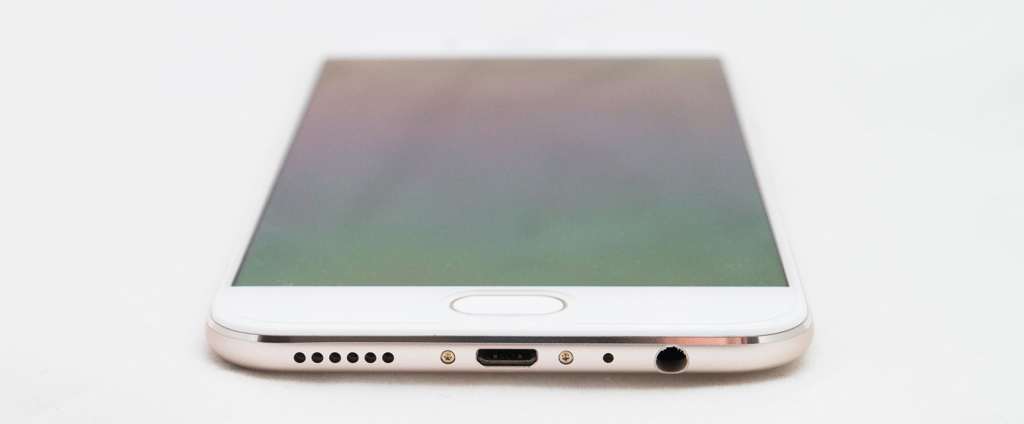 A fingerprint scanner is also here, embedded in that home button that isn't technically a "button", all of this sitting beneath a 5.5 inch Full HD display capable of showing 1920×1080 with a pixel density of roughly 400 pixels per inch, practically spot on with what the iPhone 7 Plus displays.
The Oppo R9s takes a nanoSIM and can actually take two nanoSIMs if you're willing to give up the expandable memory slot and use an extra SIM instead, with all of this technology packed into a phone measuring 6.58mm thick and weighing 147 grams.
Oppo's battery is rated at 3010mAh and is not removable.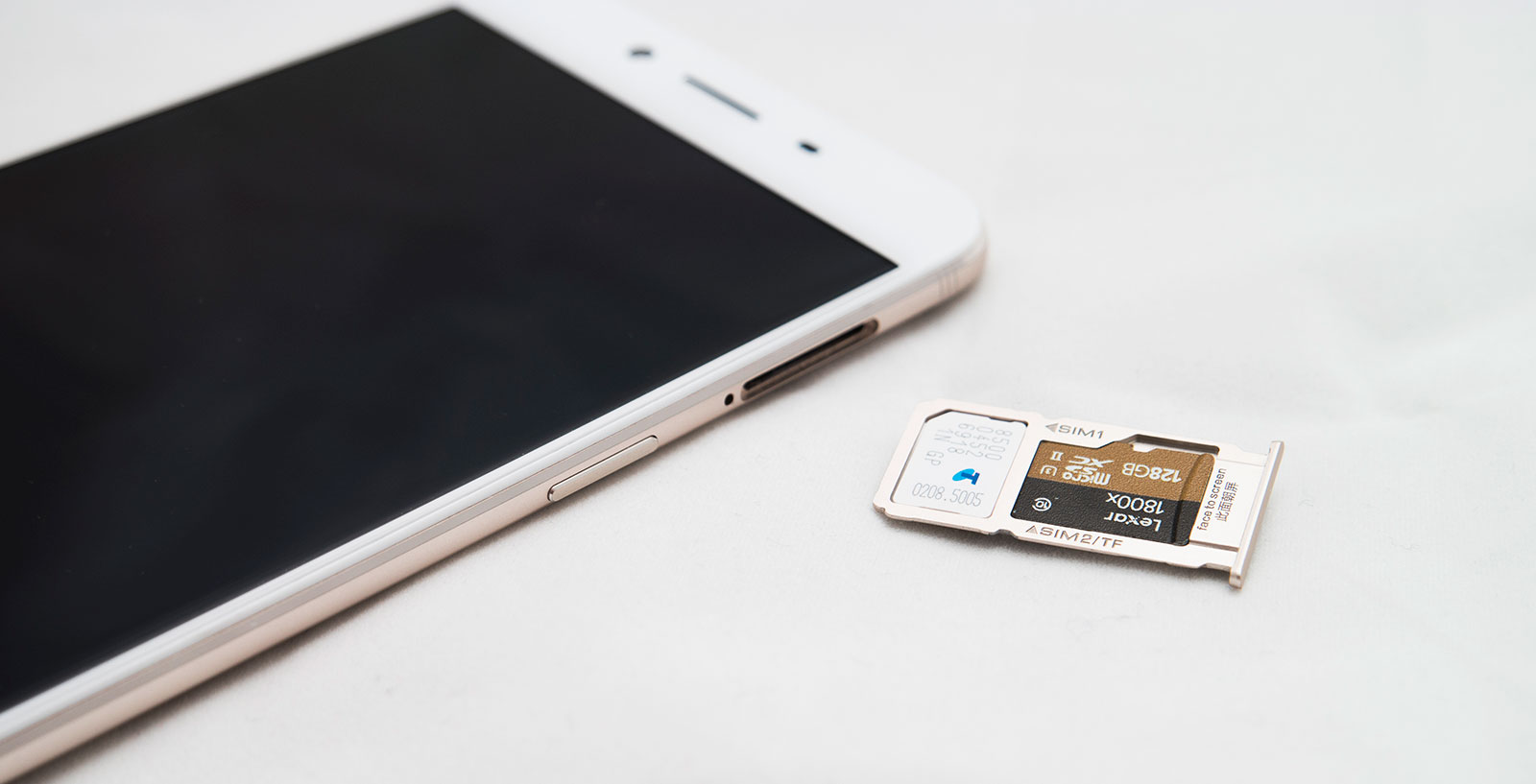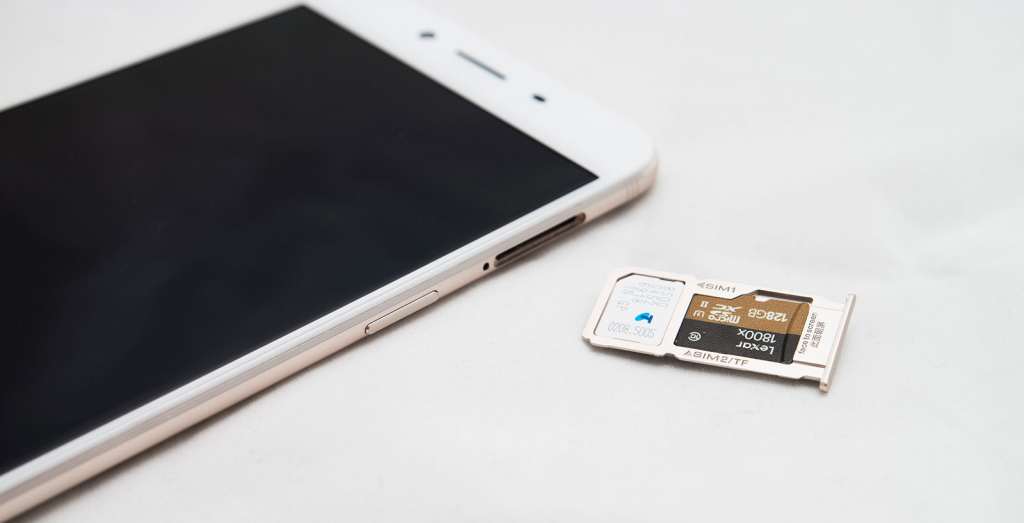 In-use
Have you ever used an iPhone? If the answer is yes, sit down, because Oppo has a product for you.
Switching on the R9s, the feeling you get from using the phone is that Oppo is desperately trying to be Apple, With the ColorOS Android overlay leveraging a very iOS-inspired design.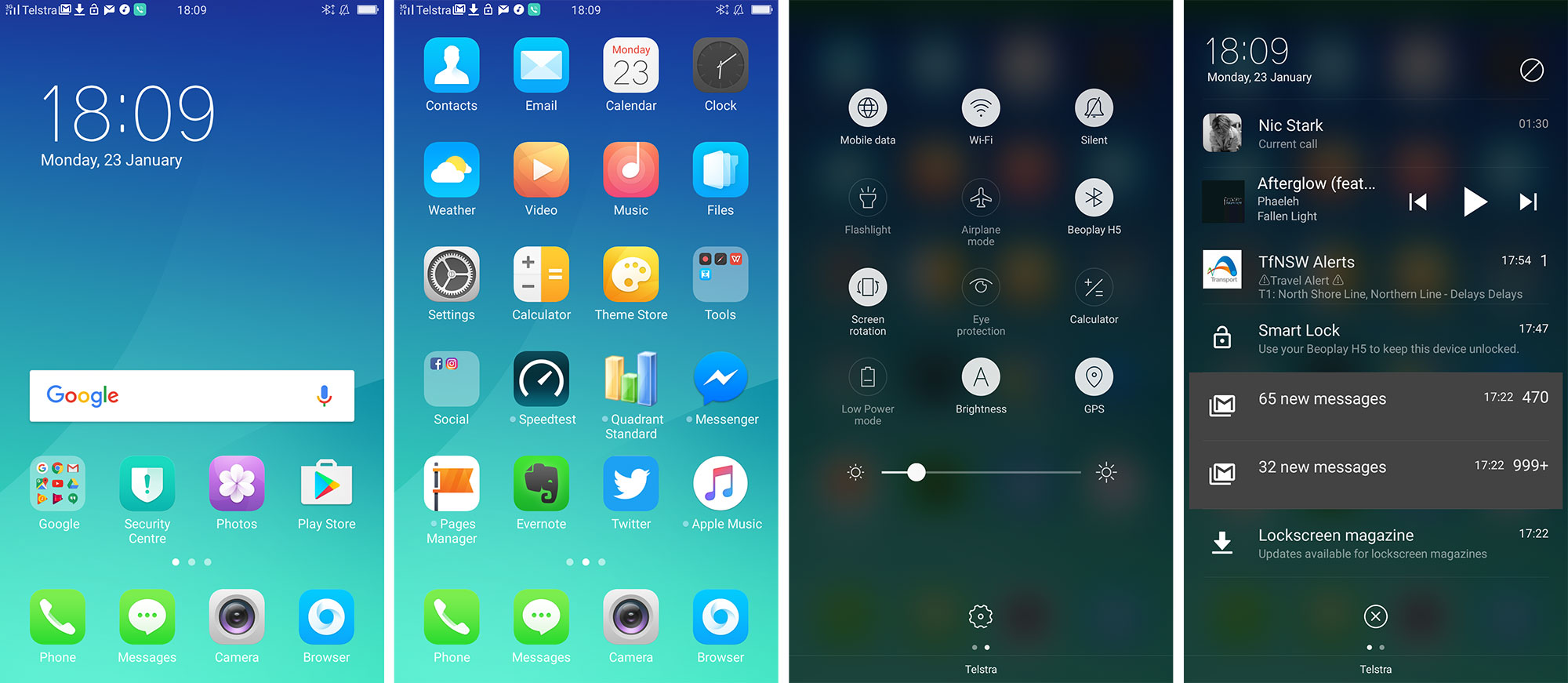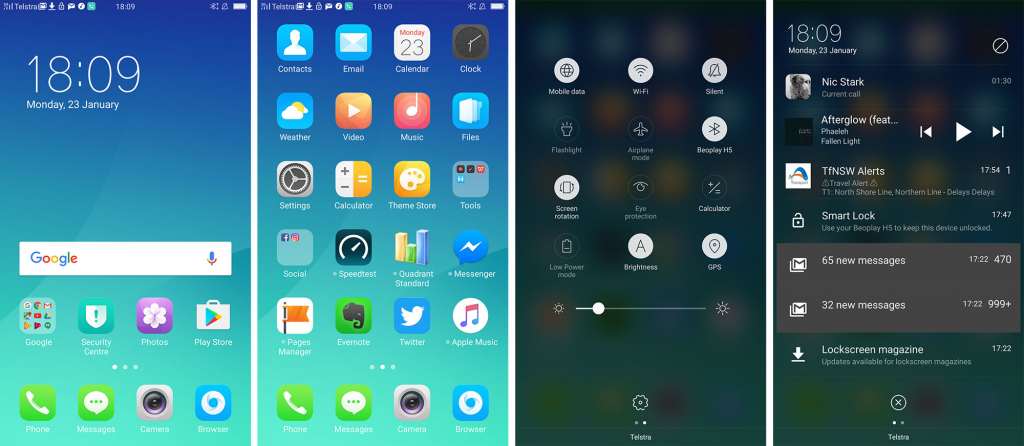 Much like what we see in Apple's phones, there's a left to right scrolling menu with icons that are the apps, not just the app shortcuts like traditional Android home screens use, making it a little more frustrating to move things in and out.
There's no deleting of shortcuts here, as these are the apps, so when you don't want the Gmail icon on your screen, you have to physically move it to a different screen and can't delete it outright.
It's a little frustrating if you've come from another version of Android previously, though if your only phone usage has been an iPhone, you'll probably appreciate the familiarity.
Oppo's ColorOS also has a bit of that Android design in its bones, too, because when you swipe down from the top, you get notifications and power controls, though aspects of this feel unpolished, such as the colour of the music player often fading into the background making it hard to see what you're listening to.

The unpolished bugs pop up here and there from time to time, though our favourite is a translation error, because when you decide to use the clear memory option in multitasking to clear out the apps from the 4GB memory — in case the phone feels a little slow at times — and yet you have nothing running, the Oppo R9s comes up with a message telling you that "your phone is in the best condition". That means it's already running with the best memory usage, even if the phrasing suggests a little more than just software operation.
Mind you, this is just a little bit of fun at Oppo's expense, because the usability of the phone isn't bad, just strange for Android.
You kind of want Oppo to follow Google's lead with the R9s and just let Android shine, not some weird middle ground trying to be an iPhone, but you know there are people that will love this aspect, especially since it's an iPhone-like-device without an iPhone-like price.
Performance
Move beyond the software and you find a decent level of performance, even going so far as to not really feel like the price range Oppo sets the phone up in.
Even though the Snapdragon 625 isn't a flagship chipset, it still handles itself well, and paired with the generous 4GB RAM with one more gigabyte than the 3GB sweet spot generally found in Android, you'll find only a smattering of lag here and there.
For the most part, we only found a few delays while surfing the web, usually with Chrome waiting for a page to load while we flicked up and down.
That's hardly a major issue for anyone spending a skerrick under $600, and unless you're pumping some seriously graphical grunt through this phone for games, we can't imagine anyone will really throw up their hands in anger.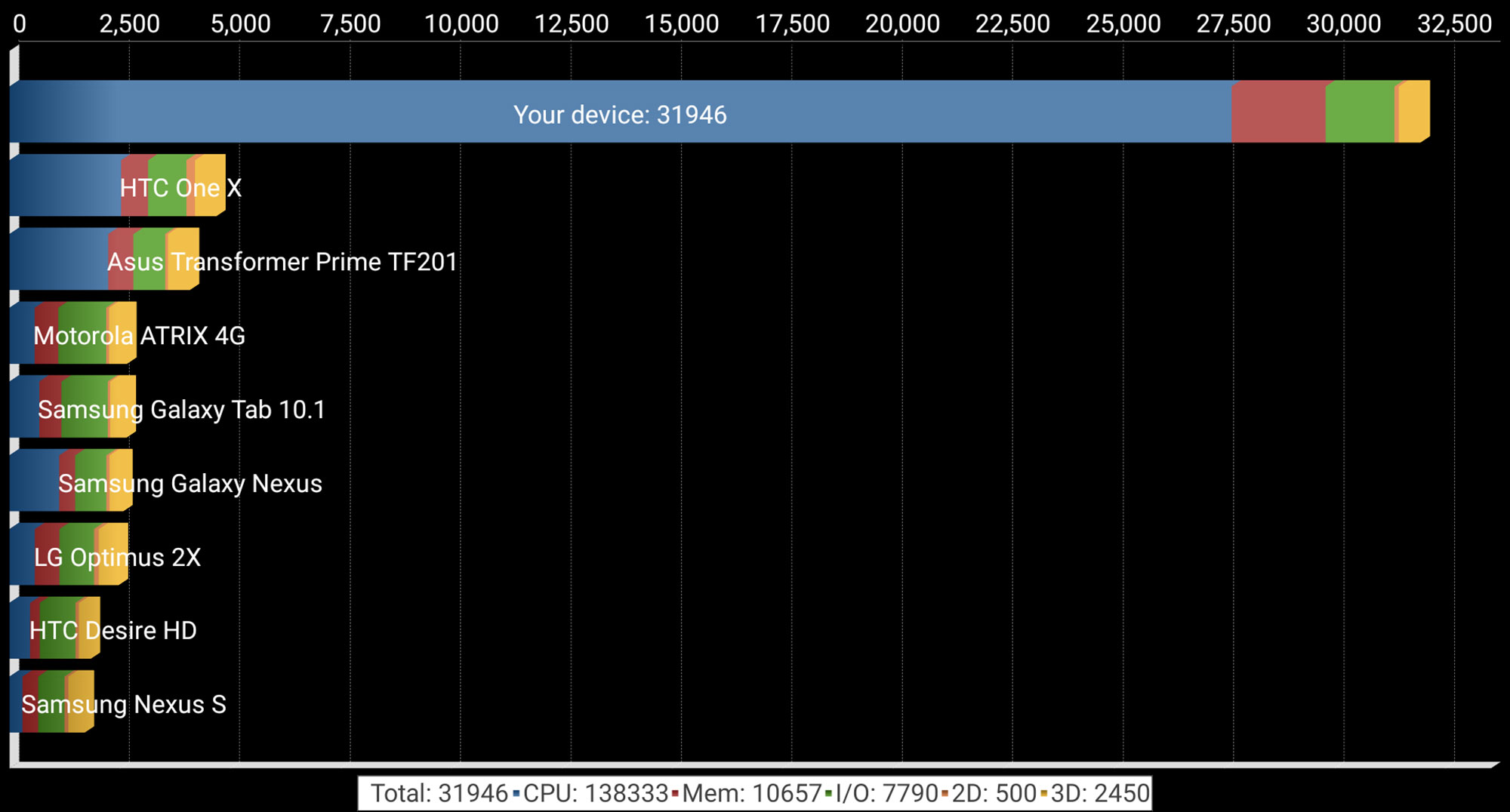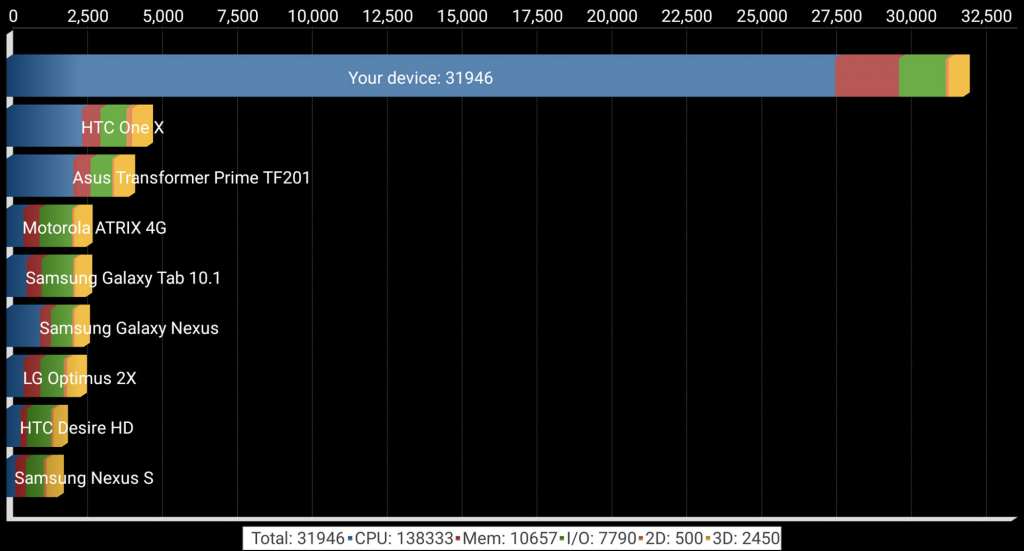 Even the benchmarks handle themselves well, delivering better performance than quite a few phones we've seen between the $400 and $600 price point.
Over to mobile performance, Oppo's R9s won't win the overall speed championship, but again it's not a slow phone by any stretch of the imagination.
On the contrary, the category 6 LTE modem inside is capable of a whopping 300Mbps down and 50Mbps up, and in our tests we were able to get close, netting as high as 244Mbps, though generally sitting between 40 and 90Mbps most of the time.
Sufficed to say you shouldn't have any qualms with the R9s while using it in places with plenty of 4G bandwidth to go around.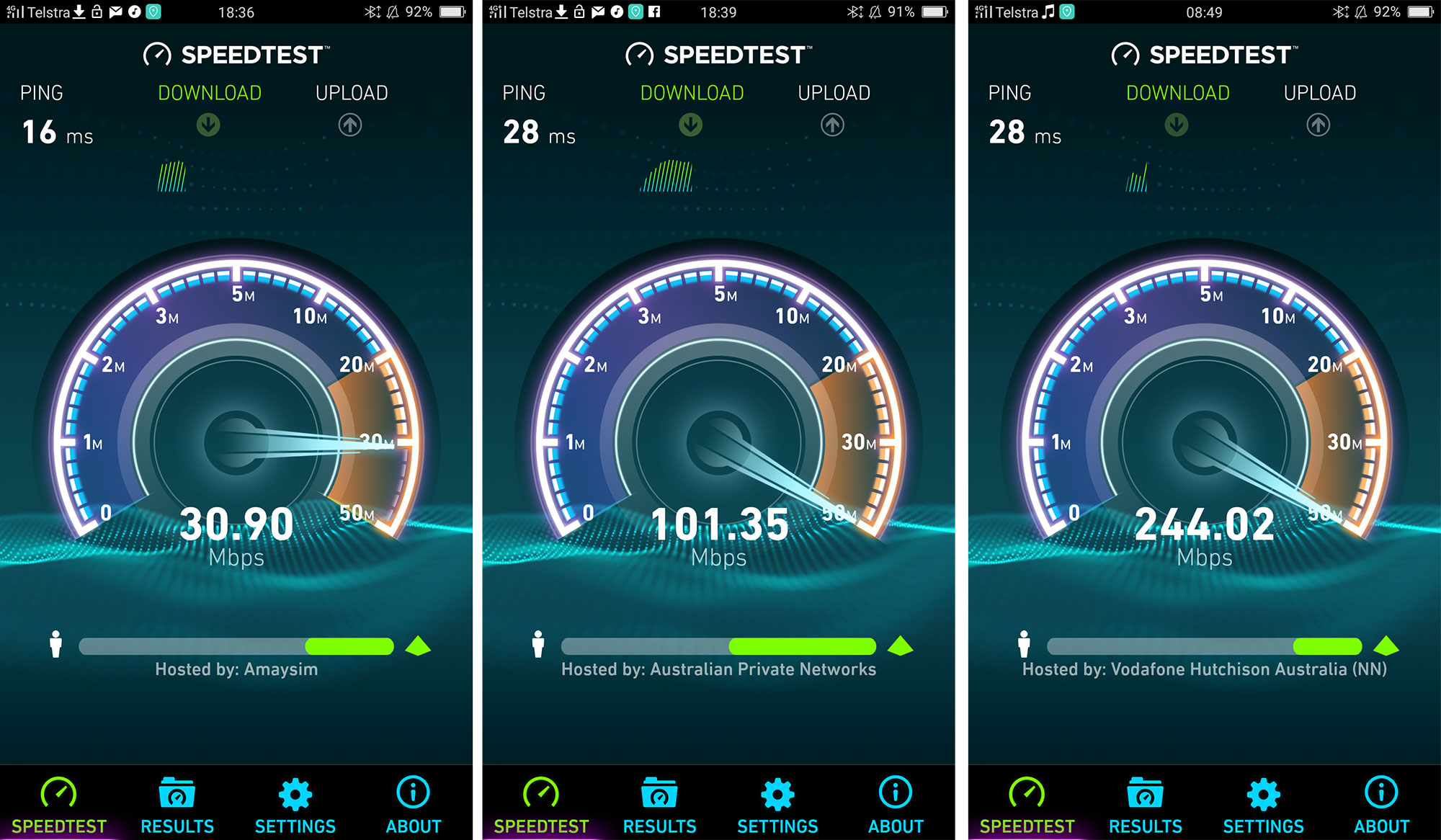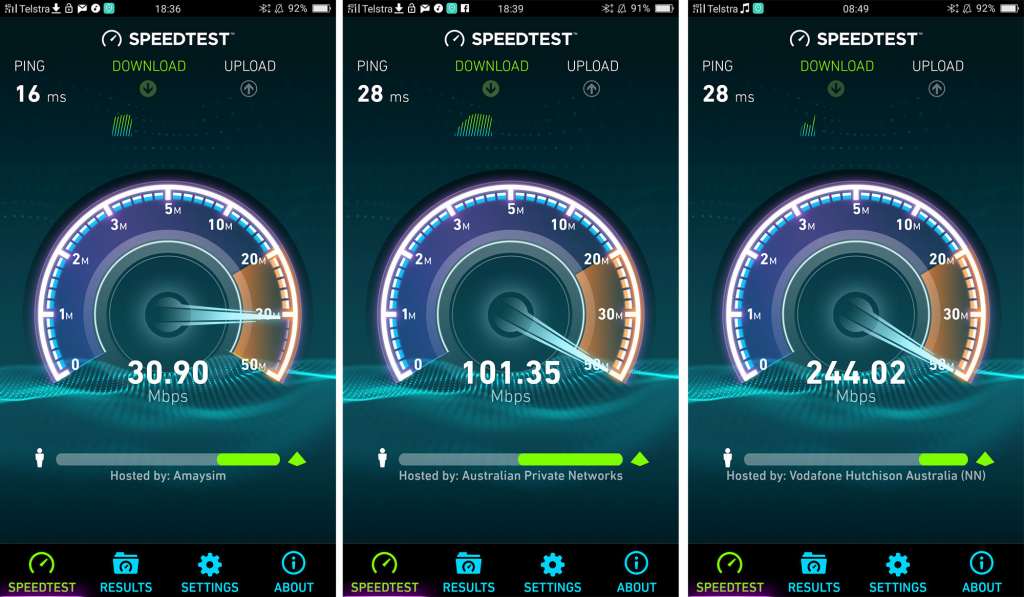 Security
The other side of the performance worth talking about is in the field of security, with that fingerprint sensor found on the front.
Apple might have led the charge with the first generation of amazing fingerprint sensors, but Oppo's is pretty impressive, too, and in the R9s, you'll find a system that has no problem letting you into your phone's security using your digits.
There's a slight bug when you add fingerprints simply because it will unlock the fingerprint addition mode even with a finger that hasn't been added, but that's about it, with the sensor offering a very solid entry mechanism.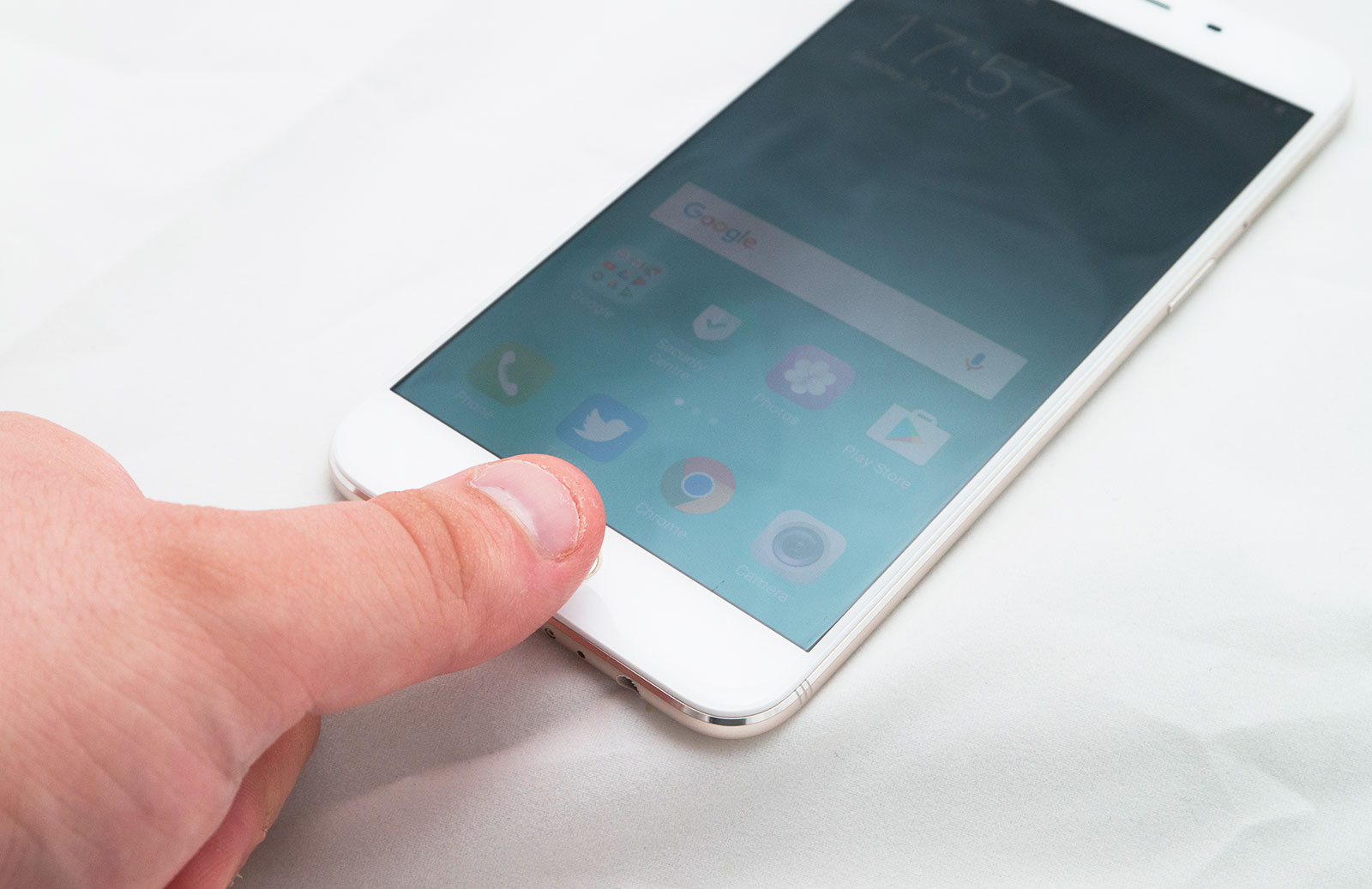 It works like this: you scan your finger and you're in. That's it. No fiddling, no waiting, no nothing. It's simple and easy, and it doesn't even include loading up the lockscreen. You just scan your finger and the phone is unlocked.
There's also an extra feature here, with your fingers able to be mapped to app shortcuts. Think of this as a fingerprint security that opens up a specific app, like knowing you want to use your camera first so mapping the camera to your left forefinger. From then on, every time you scan that forefinger, the camera app opens up as you unlock your phone.
It's a really good idea, and one you have to be surprised that Apple hasn't thought of yet.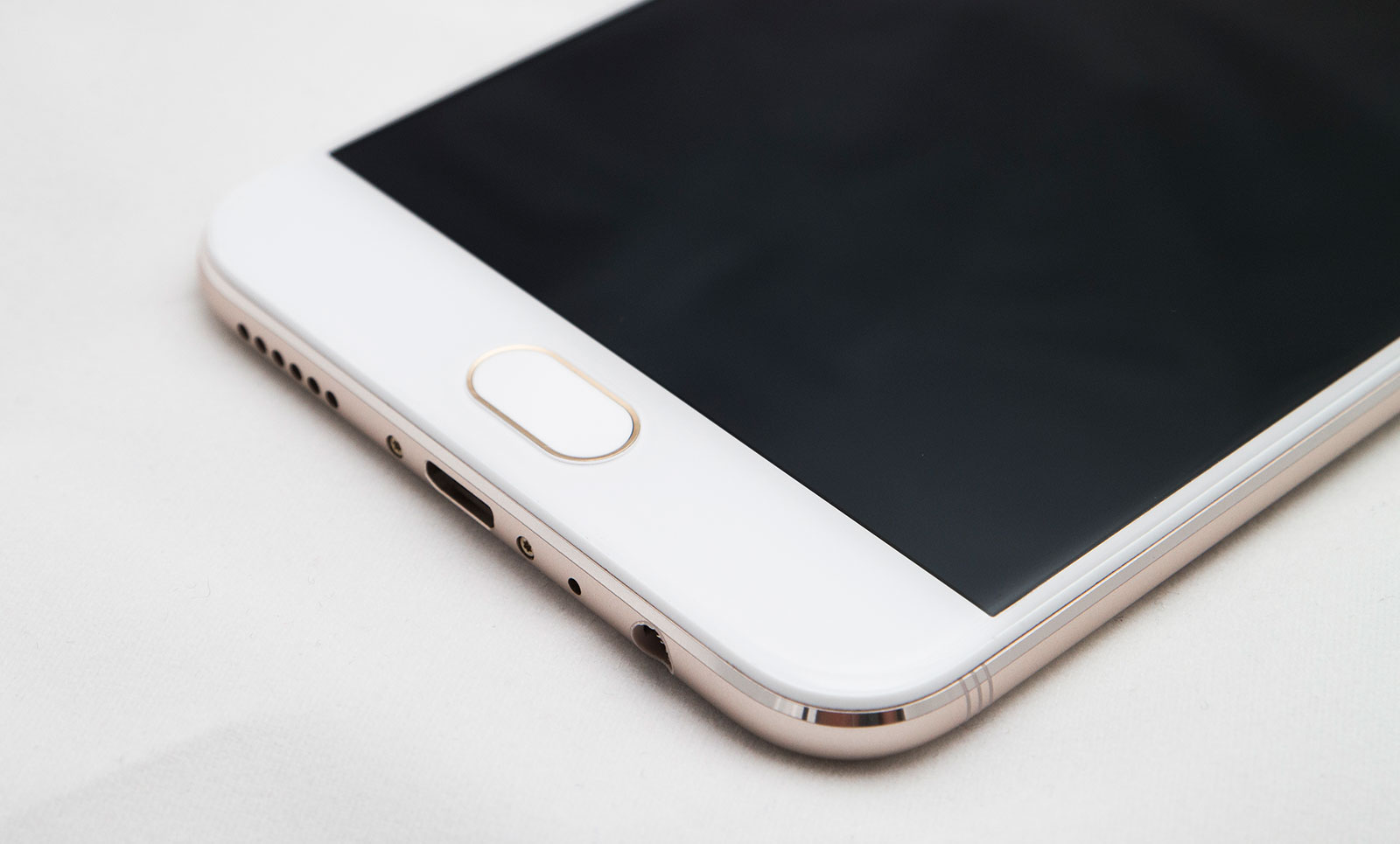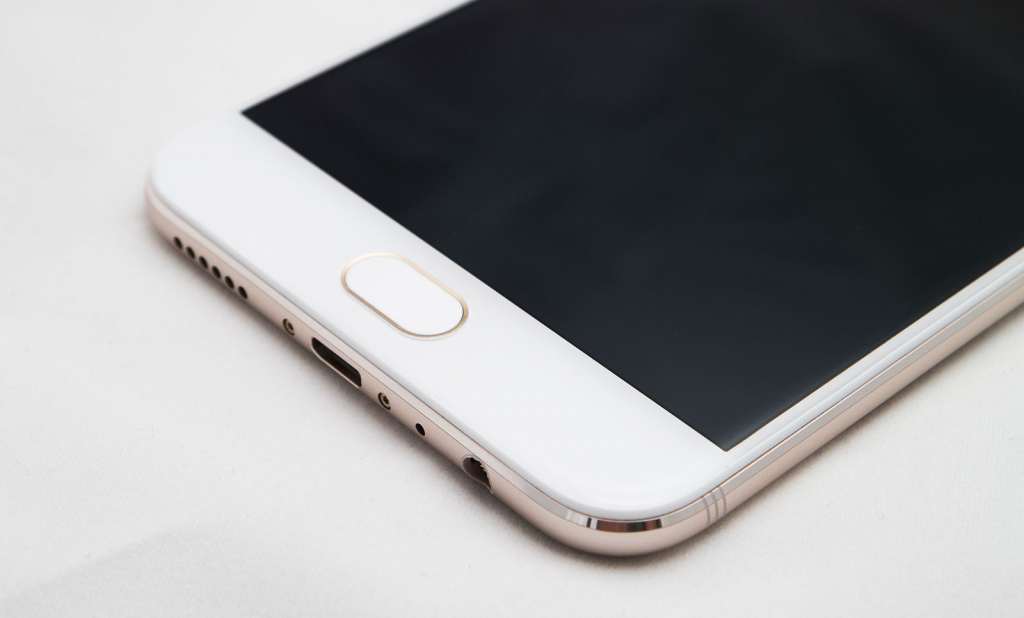 Camera
The camera is one area that interests us greatly, and not just because it's one of those "must-have" areas on a smartphone these days, but also because it's an area Oppo has to really focus on to bring people over.
These days, the camera is one of the main reasons someone will decide one phone over the other, as the convergence of technologies has made us more cognisant and aware of the sort of camera quality we want to take with us.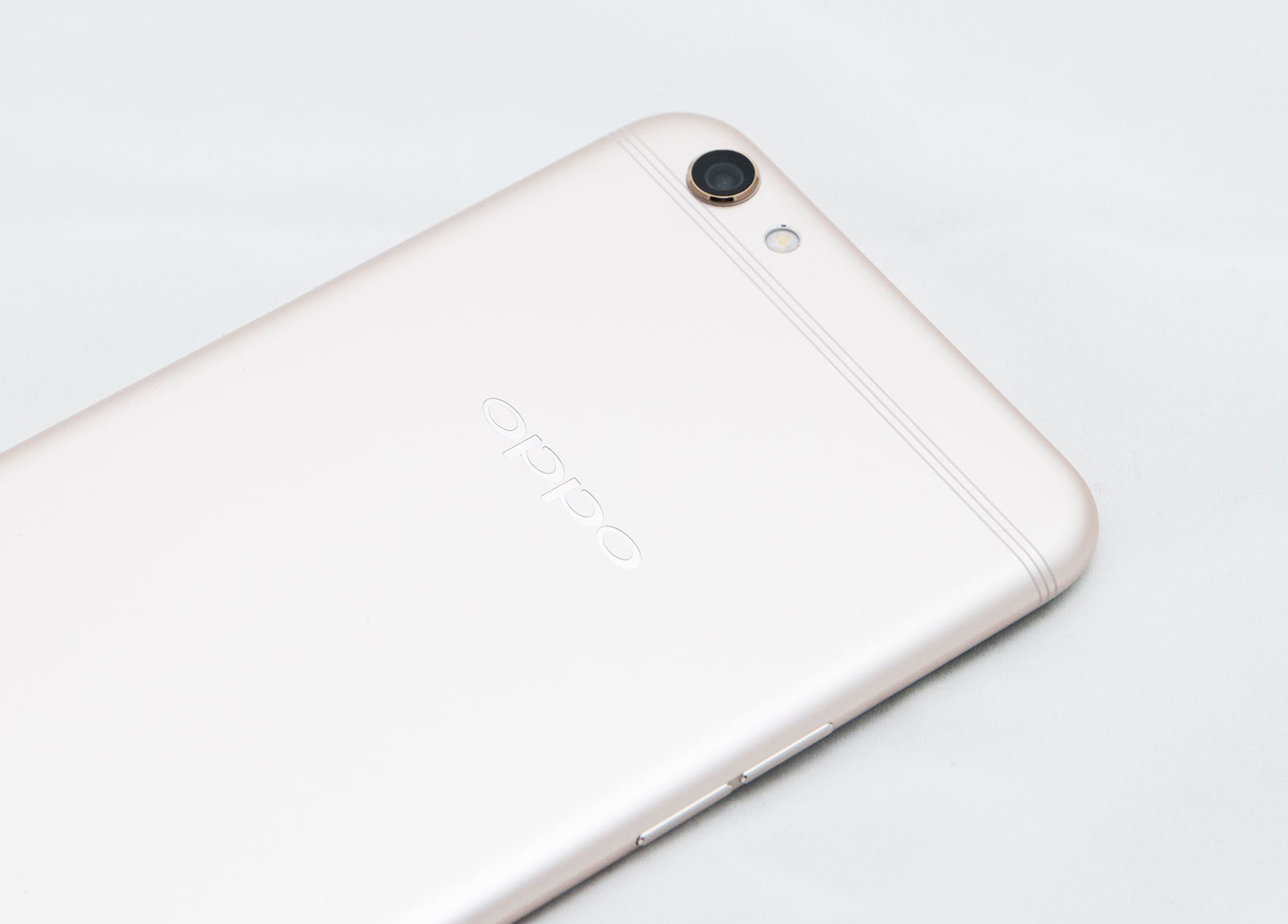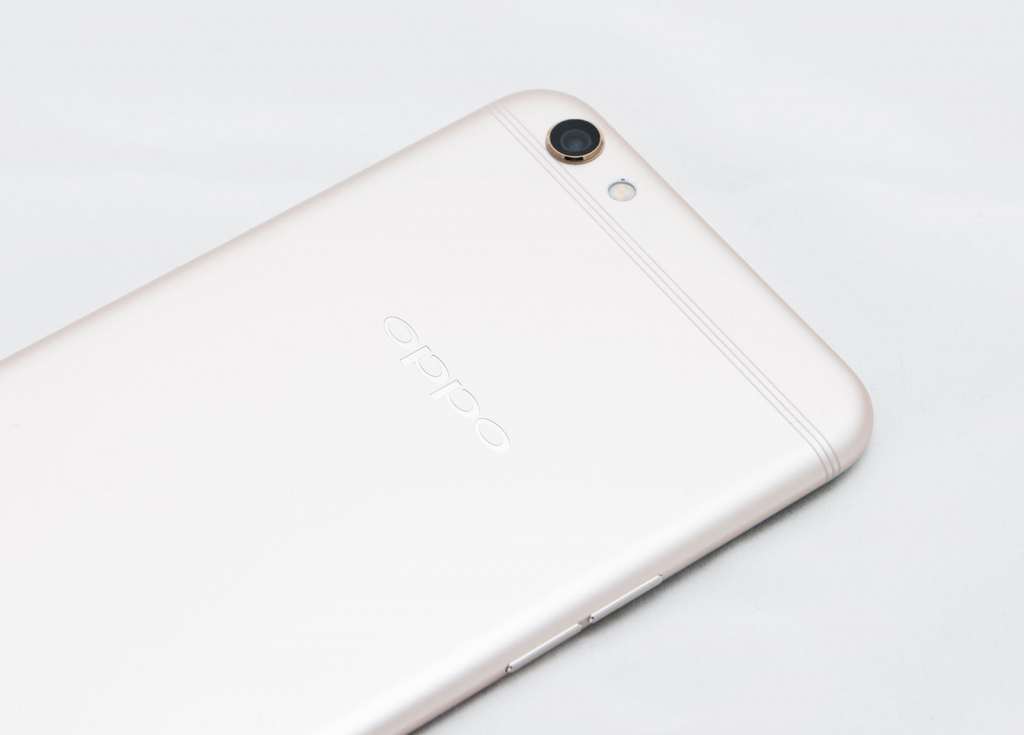 In the Oppo R9s, you'll find a dual phase detection autofocus technology to achieve speedy focus, and the images you get out of each camera aren't too bad, either.
We're not saying they're on par with the best smartphones in Australia, as the similarly-sized Samsung Galaxy S7 Edge, Apple iPhone 7 Plus, and Google Pixel XL all do better jobs at night and with balancing of contrast values in daylight, but for a mid-range phone, the R9s is certainly not half bad, either.
Battery
With a staggering 3010mAh battery inside, it's clear the Oppo R9s is here to play, beating out similarly sized smartphones like the iPhone 6S Plus, while sitting underneath the 3450mAh battery inside Google's Pixel XL.
Pushing it above the 3000mAh mark is important, because it practically screams "a little over a day" in the performance scores, even going on specs alone.
Putting it to the test, you find Oppo's combination of the right hardware, a Full HD screen (compared to the higher resolution Quad HD display of more expensive competitors), and that massive battery help it to achieve pretty much bang on what we expected: a full day of life, and a little bit more.
Tested with Bluetooth on and connected to a smartwatch (Gear S3) and a pair of wireless earphones for a good portion of the day, not to mention making and taking phone calls, messaging, social networking, surfing the web, taking the odd photo here and there, as well as general use of the phone puts the R9s at a full day of life if you use the phone a lot, and a little bit more if you do not.


That's not bad given the price, though we suspect Oppo could have nailed a little more if it had increased the battery size which would have directly impacted the thickness. Yes, keeping it slim and svelte has meant this is a safe "one day of life" phone, and that's a full 24 hours, not a work day, for those of you playing along at home.
Use the phone a little less and you'll see closer to a day and a half, edging closer to two days, with the phone not far off from where the Plus series of Apple's phones site.


Overall, it's hard to be disappointed with either of those results, and if you are, it's handy to know that charging the battery is also easy, thanks to the fairly current and ubiquitous standard that is microUSB, even though USB Type C is on its way to replace the technology.
Oppo has sweetened the deal with its own inclusion, however, the super fast "VOOC" technology which uses a very fast and high amperage USB block to charge the phone quickly, boosting it in our test from 40 percent to 70 percent in a matter of minutes.
Yikes.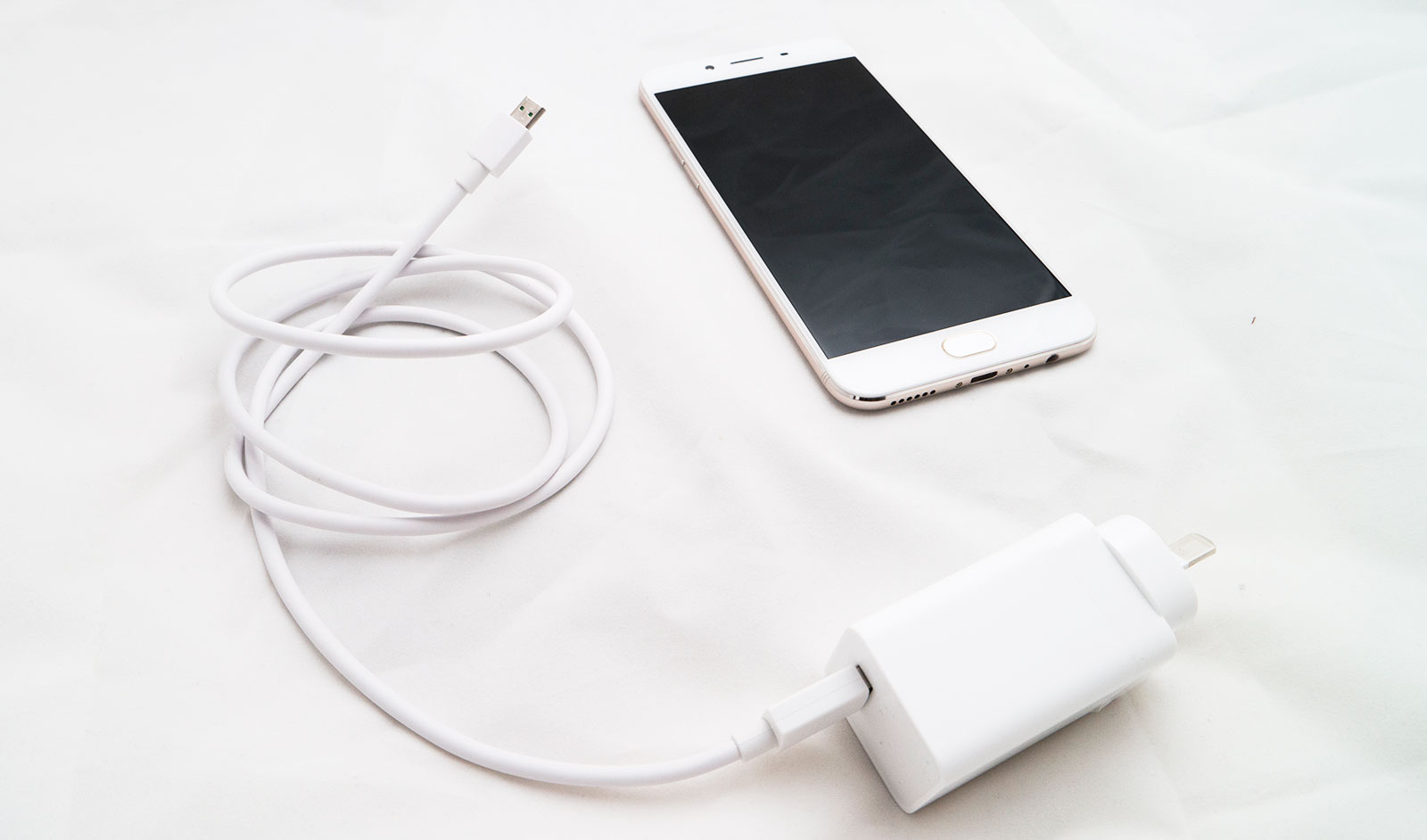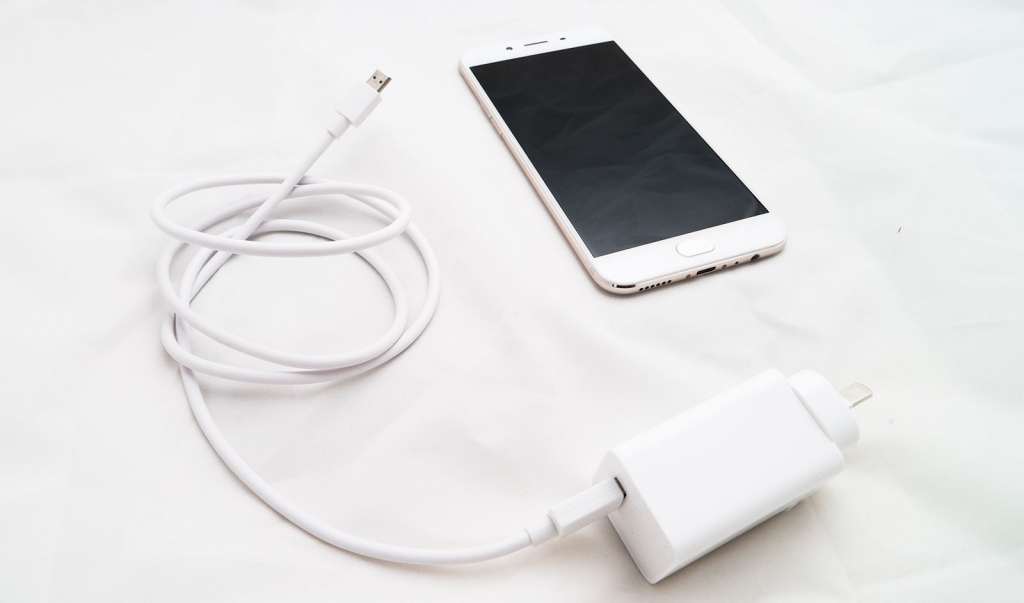 Value
With a solid day of life and a fast charge mechanism, not to mention otherwise impressive performance, how much would you expect to pay?
We're not going to wait for your answer, and if you've read this review thus far and paid attention, you'll know the answer: $598.
For that price, Oppo is really hitting the mid-range hard, offering what is basically a fairly modern flagship phone that feels like it's specifically here to undercut Apple.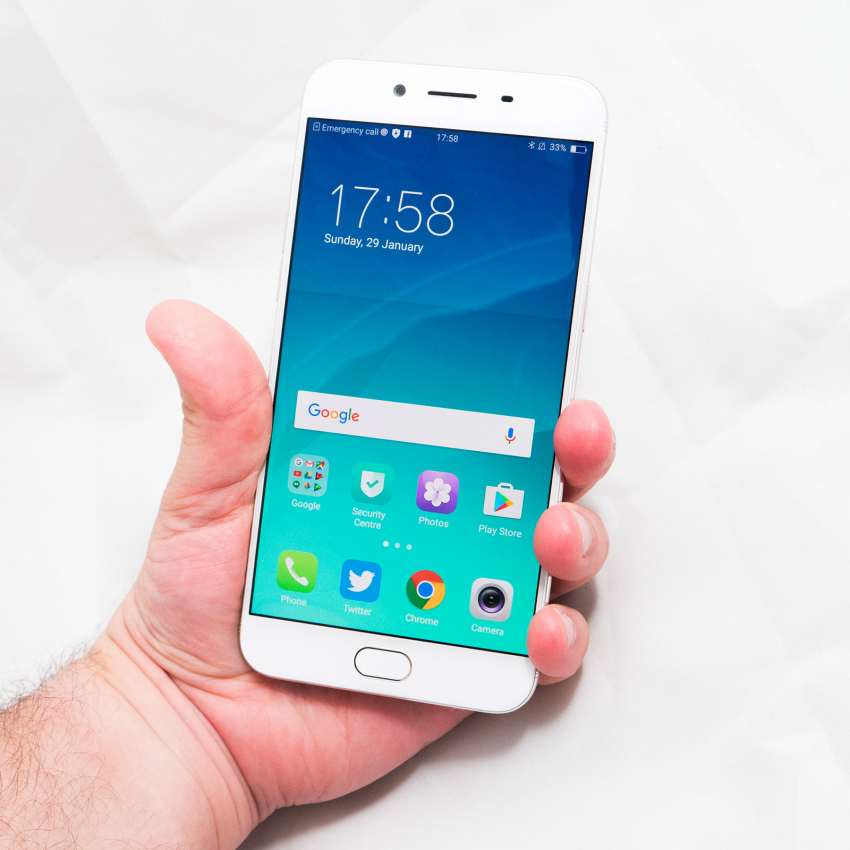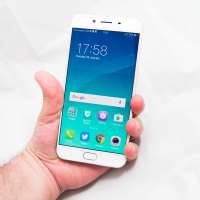 Think about it: the design, screen, specs, and even look and feel of the operating system are very, very fruit-inspired, and yet it's an Android phone that costs less than half of what Apple charges.
And it's even thinner.
They're not the same product, that much is clear. Apple's iPhone does feel more polished, and the weird software quirks that can be found in Oppo's ColorOS aren't there in Apple's, not to mention there's a different assortment of software, and even the layout of the iOS-inspired operation in the OS works better inside iOS, a fairly understandable logic.
But this is an iClone made for a budget, and a fantastic iClone at that, especially at $598.
It even includes a case in the box. Bonus.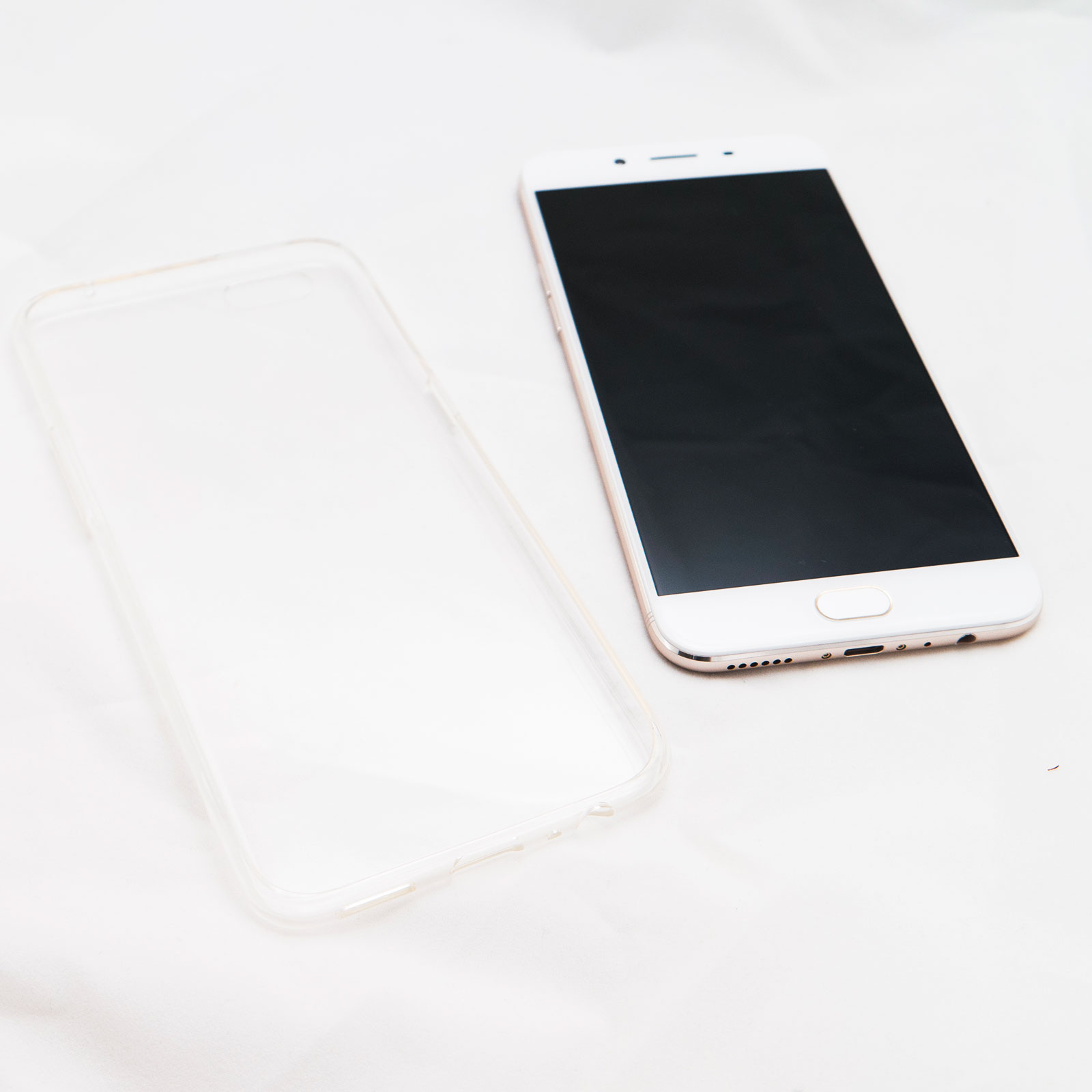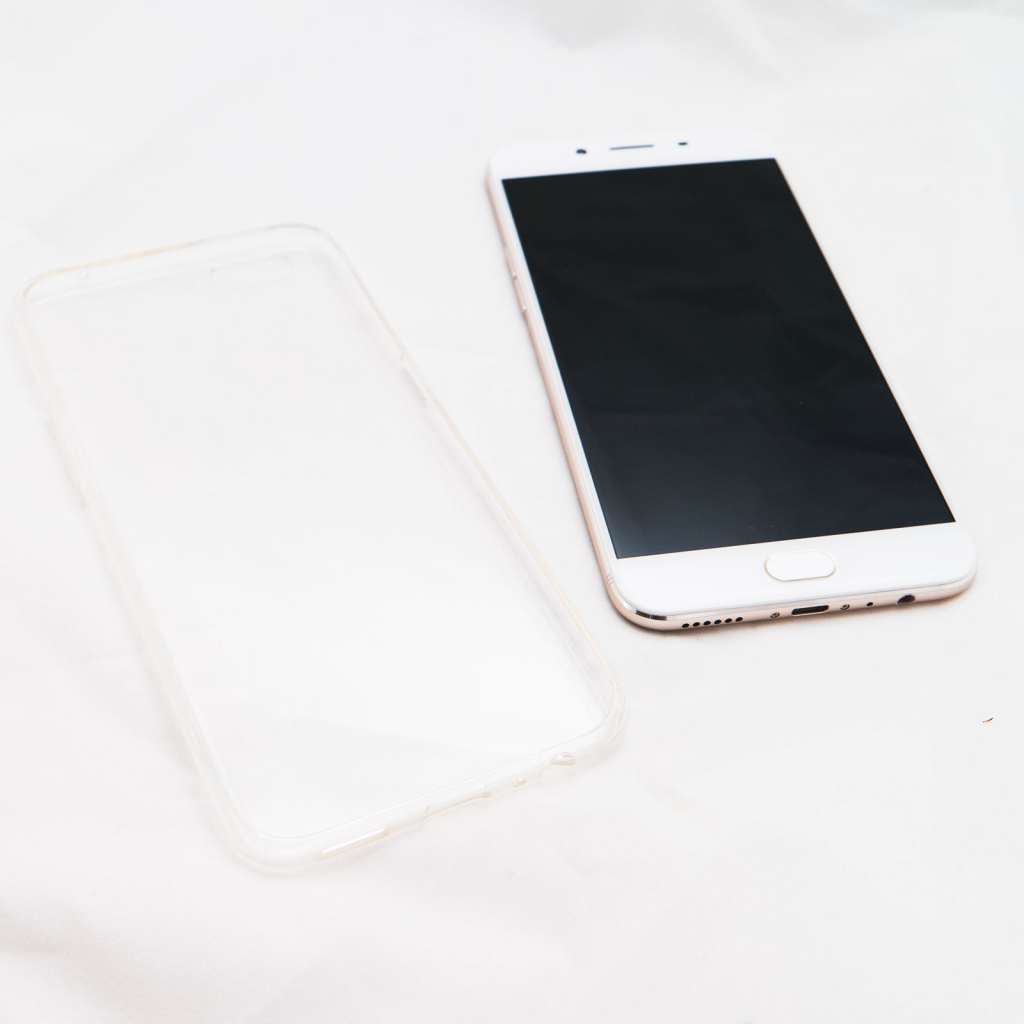 What's missing?
It's hard not to smile at the sheer prospect of the Oppo R9s. Here is a phone that epitomises everything that the company has been vying to achieve over the past few years: a value grab that's impossible to deny.
It has the metal body that once used to suggest something was at once flagship and premium. It has the performance and the screen and the battery and a decent camera, too.
In a way, it's basically a trickled down iPhone 6 Plus made for people on a budget, coming at a time when even the iPhone 6S Plus still costs more than it probably should, sitting at $1079 for a model that you can't expand the memory on, that you can't insert two SIMs in, and that for all intents and purposes is now over two years old, compared to the new hardware inside the Oppo R9s.
But there's one major thing missing, one critical thing that makes a difference to this generation, especially as commerce options change and we move to a wallet-less society. It's not a lack of water-resistance, though that's not here either.
You know what I'm heading to, and if you don't, memorise the following term: NFC.
Also known as "Near-Field Communication", it's the wireless technology that allows your Visa and MasterCard plastic to send money from your bank card to the store you're buying from, and when you're using public transport in Sydney and Melbourne it's responsible for helping Opal and Myki cards to their jobs.
It's pretty crucial — downright freakin' necessary, in fact — for Android Pay to work, and so without NFC inside the otherwise excellent Oppo R9s, you also get no Android Pay.
Unfortunately, no NFC is a thing that Oppo phones are becoming known for. We're not sure why or what the deal is that Oppo doesn't put NFC in its phones, but for what is an otherwise solid mid-range mobile to miss out, that we're more than a little surprised.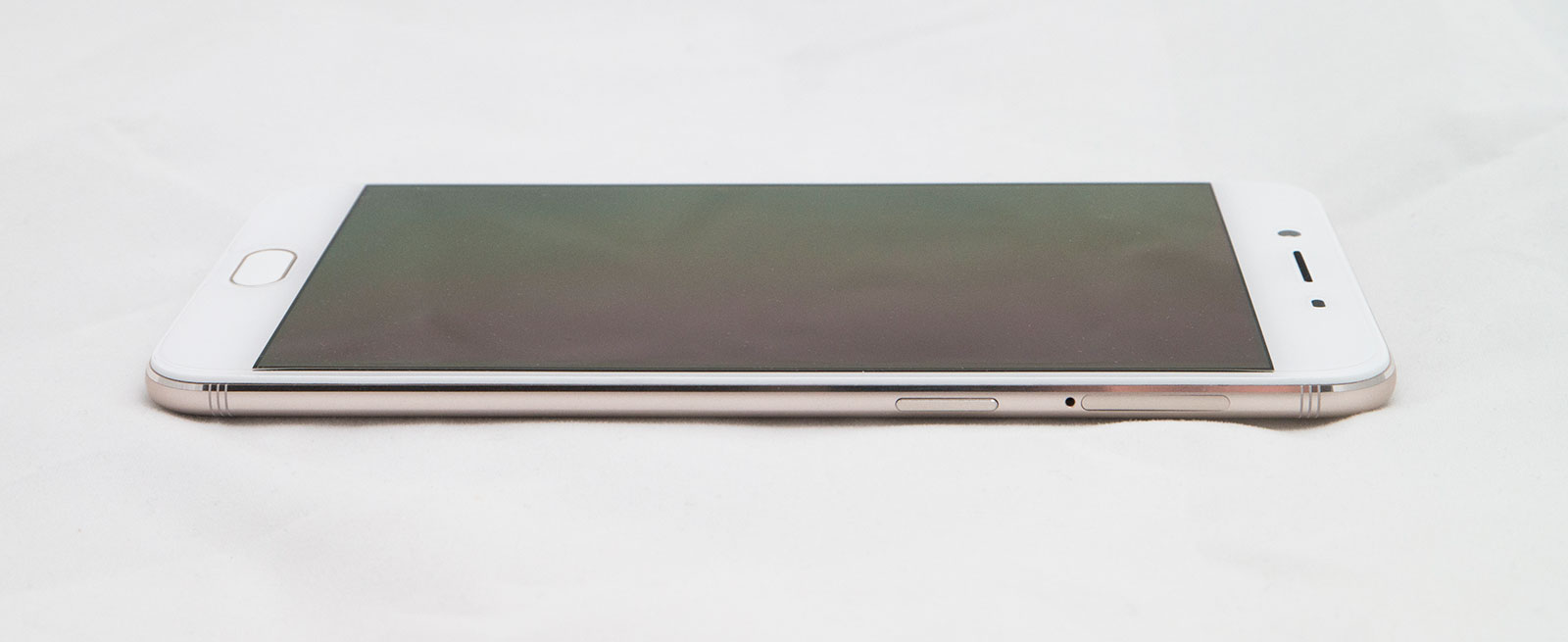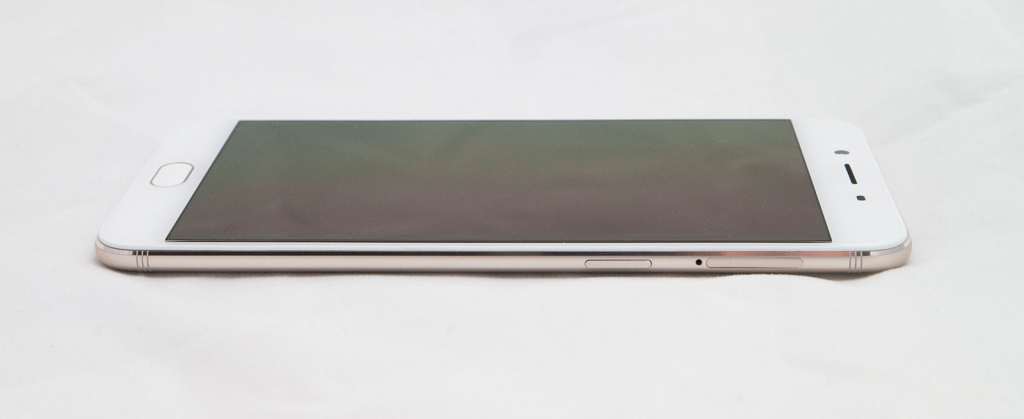 Final thoughts (TLDR)
Back when the first iPhone came out and didn't arrive in Australia, a few companies tried their hardest to churn out a cheaper iPhone. This was before the Apple vs. Samsung fight dominated the courts for as long as it did, as other manufacturers desperately tried to concoct a market that made sense to them. Thus was born the "iClone".
Few manufacturers have achieved a truly worthy iClone, and while many have tried, most have evolved into a phone with its own personality, features, and quirks. A manufacturer might start with the goal of recreating Apple's signature device, but it eventually evolves into something else.
Oppo's R9s isn't that. It's not a unique device that lives and breathes the Oppo name, a brand that is known for creating some of the best planar magnet headphones and most accurate Blu-ray players to date. Rather, it's an iClone, and astonishing iClone at that.
Simply put, the R9s is the Oppo's best phone to date, and one that goes a long way to recreate the iPhone at its least expensive, delivering features that you could say are high end enough to be flagship without the exorbitant price commonly associated with such a thing.
But that doesn't mean it's a unique phone or that it has much of Oppo's personality. One of those things missing in action, the R9s is an iClone for people who want an iPhone on a budget, because that's precisely what this is.
Some people will want exactly that, and if this is you, that's what you'll find in the R9s, a surprisingly solid mid-range mobile the feels about as close as Android will ever be to Apple.
Great metal build
Very thin and light
Surprisingly solid performance
Almost two days worth of battery
Generous amount of storage, sitting at 64GB with room to move via microSD
Supports two nanoSIMs at once
Excellent value
Includes a case in the box
No NFC
No water resistance
ColorOS is still weird if you're coming from an Android background, given how much it has in common with iOS
Lacks the personality of Android phone, since it feels more like an iClone than anything else