Earphones typically come with a level of tuning meant to sound like something, but the Olivia Rodrigo LinkBuds S take that to a new level.
Every headphone, earphone, and earbud maker is typically going after a style of sound in their releases, but it can vary wildly based on the intended goal.
It's usually some form of "balanced", with "warm" often the holy grail of that: a warm sound is closed to balanced, but with a little more in the mids and lows to give it that loudspeaker sound that makes you feel like you're sitting with a decent pair of speakers.
Warm and balanced aren't all there is, though. You can also also find "bright" — such as when a sound is focused on the higher and can sound like it was made for pop — and there's also the low-heavy style that emphases bottom-end bass, unsurprisingly known as "bassy".
Sony has certainly made models for many of these, with the WH-1000XM5 continuing the company's focused on warmth in headphones, the WF-1000XM5 doing a warm sound in earphones, and the XB range of headphones all about that bassy delivery.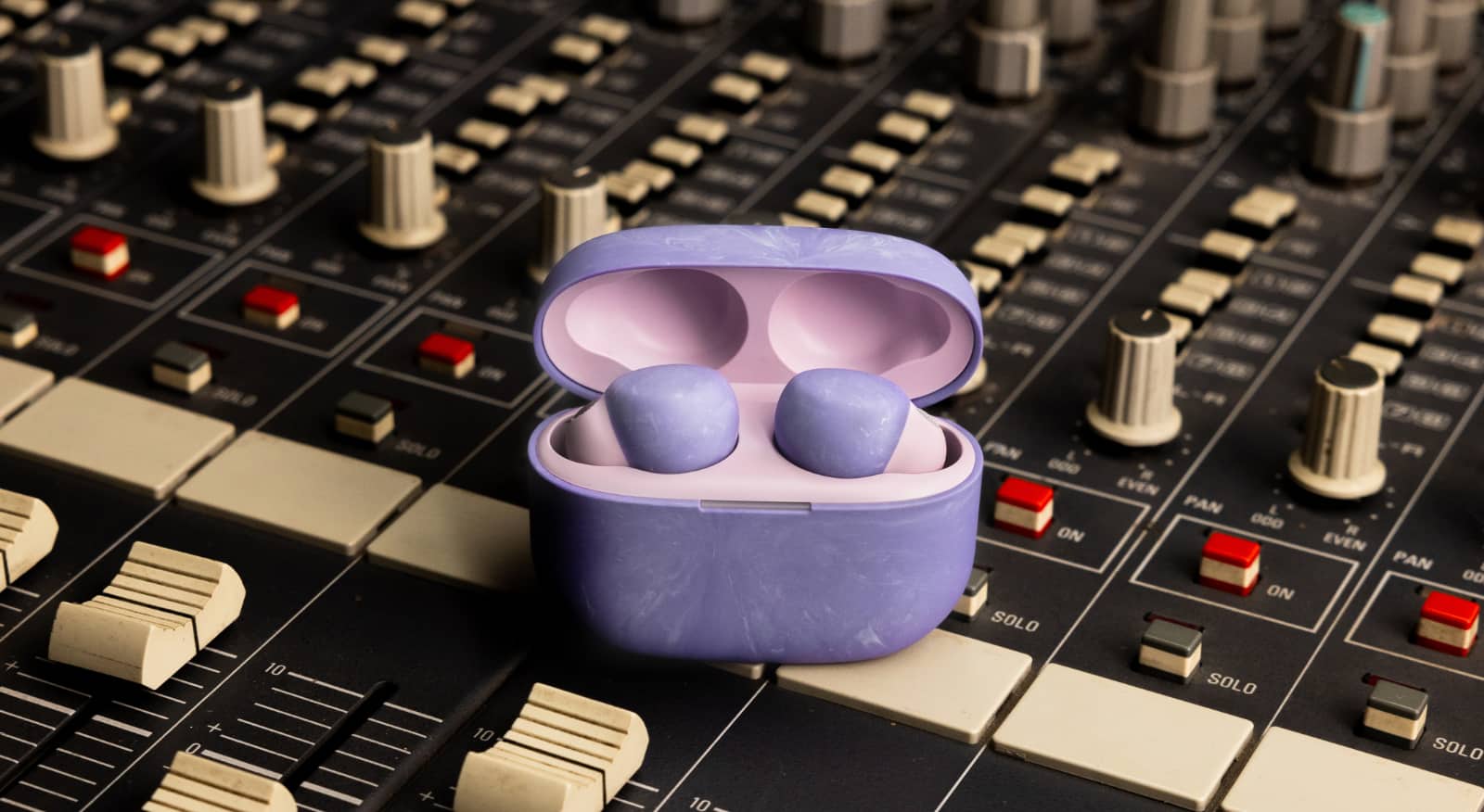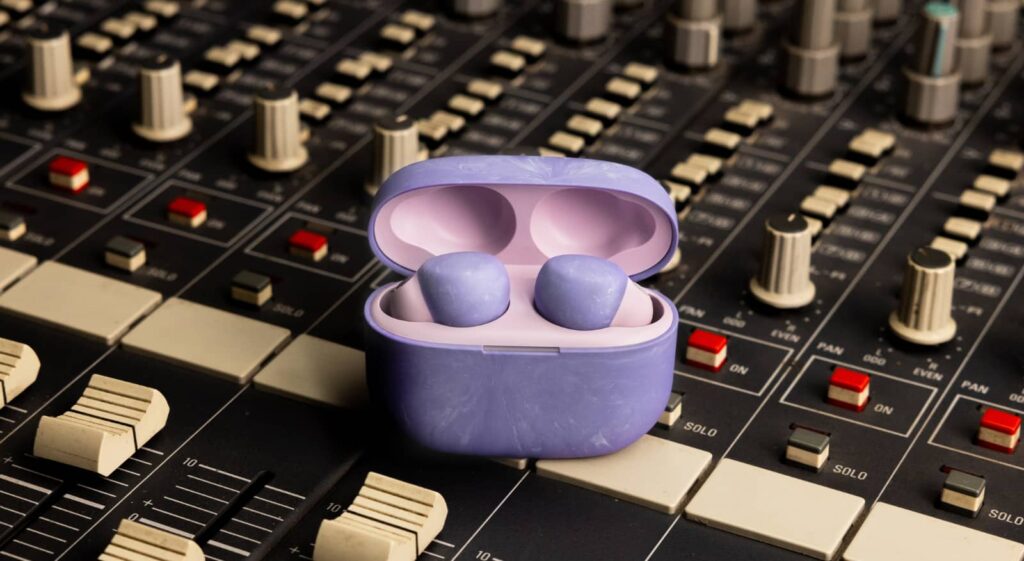 But in a new edition of the LinkBuds S, Sony is going a totally different way: building a sound specifically for artist Olivia Rodrigo.
Kinda sorta, anyway.
The LinkBuds S x Olivia Rodrigo are an interesting take on technology, as Sony takes the blue eco-friendly edition of its LinkBuds S made from recycled water bottles and car parts, colours it purple, and then applies some engineering tweaks to the Sony Headphones app, but focusing it specifically on this pair of earphones.
Owners of the Olivia Rodrigo LinkBuds S will feature two custom equalisers (EQs) in the Headphones app tuned by Rodrigo and her producer Daniel Nigro to listen to each of her albums, "Guts" and "Sour", which will tweak the sound regardless of what music service you listen to it from.
Sony confirmed to Pickr that the EQs will only exist for owners of the Rodrigo LinkBuds S, while owners of every other pair of Sony earphones, including anything and everything more expensive, will miss out.
It also confirmed that the EQs settings would also shape the sound of anything else played on the phone at the time, so if you're not into hearing what the equaliser settings do to every other form of music, you might want to turn it off.
Outside of the custom equalisers and the purple look, the LinkBuds S x Olivia Rodrigo are the same LinkBuds S we reviewed earlier in the year, which more or less take aspects of the WF ANC earphones, but shrink them down to a smaller and less package.
As for availability, Australians can expect to find the Sony LinkBuds S x Olivia Rodrigo in stores November, where the price will be $299.95, a good $50 more than the current LinkBuds S are pitched, at least at street price.