A big sound at home typically needs a big speaker, but Sennheiser is aiming to make its take on Atmos much, much smaller.
Improving your TV's sound often means spending up a pretty penny, but for anyone keen to get a better movie experience, it's also often worth it.
The question is then pretty obvious: how much?
As ambiguous as "how long is a piece of string", spending on TV sound isn't typically inexpensive, but sound makers are gradually bringing the price down. Bit by bit, little by little, the cost of hardware is trickling down as manufacturers experiment more with what they can do in the single speaker system that is the soundbar.
Sennheiser has been on a path to building soundbars for a few years now, and while its first Atmos model was a solid entry, it wasn't for folks afraid to spend up big.
At a price of $4K in Australia, the original Ambeo — now the Ambeo Max — was a big boy that really delivered, but also made a dent on your space and budget.
That was the beginning, but fortunately there are new models on the way, as Sennheiser announced earlier on.
The latest is made to be much, much smaller, as Sennheiser applies a debigulator to the formula and builds an Ambeo Mini.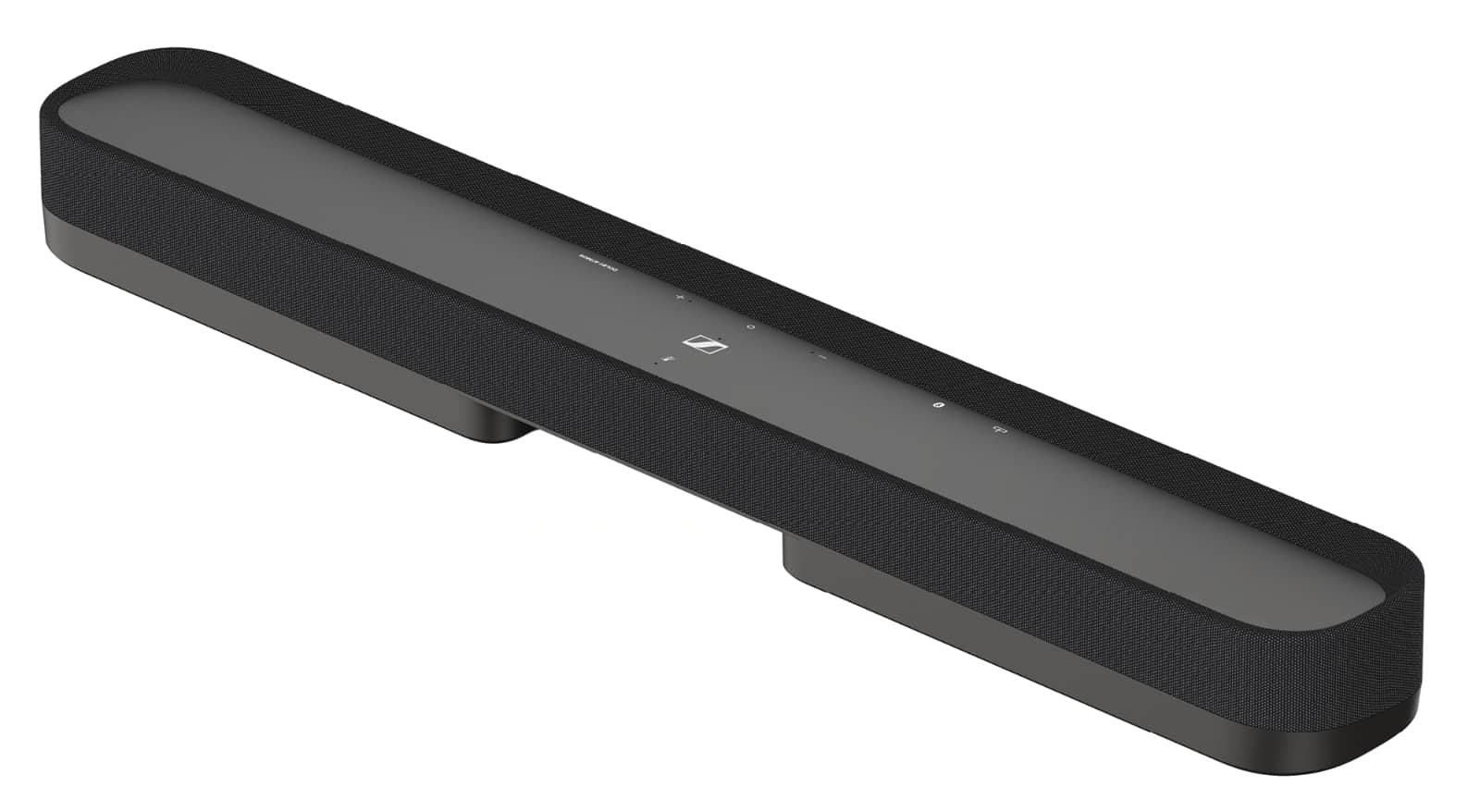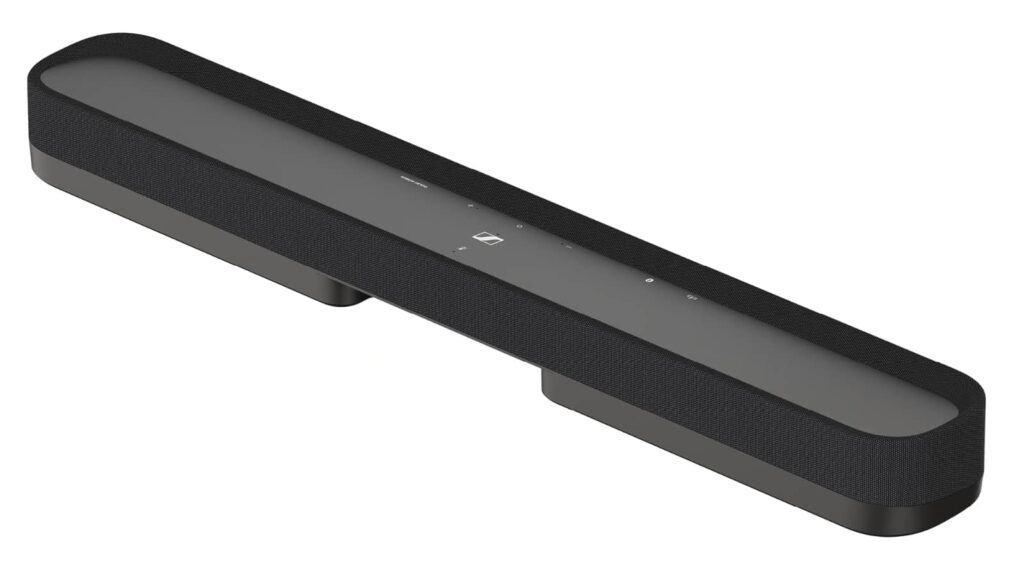 Much smaller than the Max, the Ambeo Mini won't quite have the guts of its big brother thanks to that obviously suggestive "Mini" name. What it will pack in, however, is two 4 inch woofers and four 1.6-inch full-range drivers positioned both at the front and sides of the soundbar. The six speakers will be powered by six Class D amps running 250W of power, with some AI smarts to go along with it.
That combination technically makes the Ambeo Mini a stereo soundbar. However, due to the AI smarts Sennheiser is throwing in, the company will use virtualisation via psychoacoustic sound to get up to a 7.1.4 experience out, supporting standards such as Dolby Atmos and DTS:X, with Sony's 360 Reality Audio also supported, too.
While the power isn't quite as up there as the big Ambeo Max, one feature will definitely make an appearance from its sibling: support for calibration, which happens in the Mini by way of several microphones built into the soundbar itself.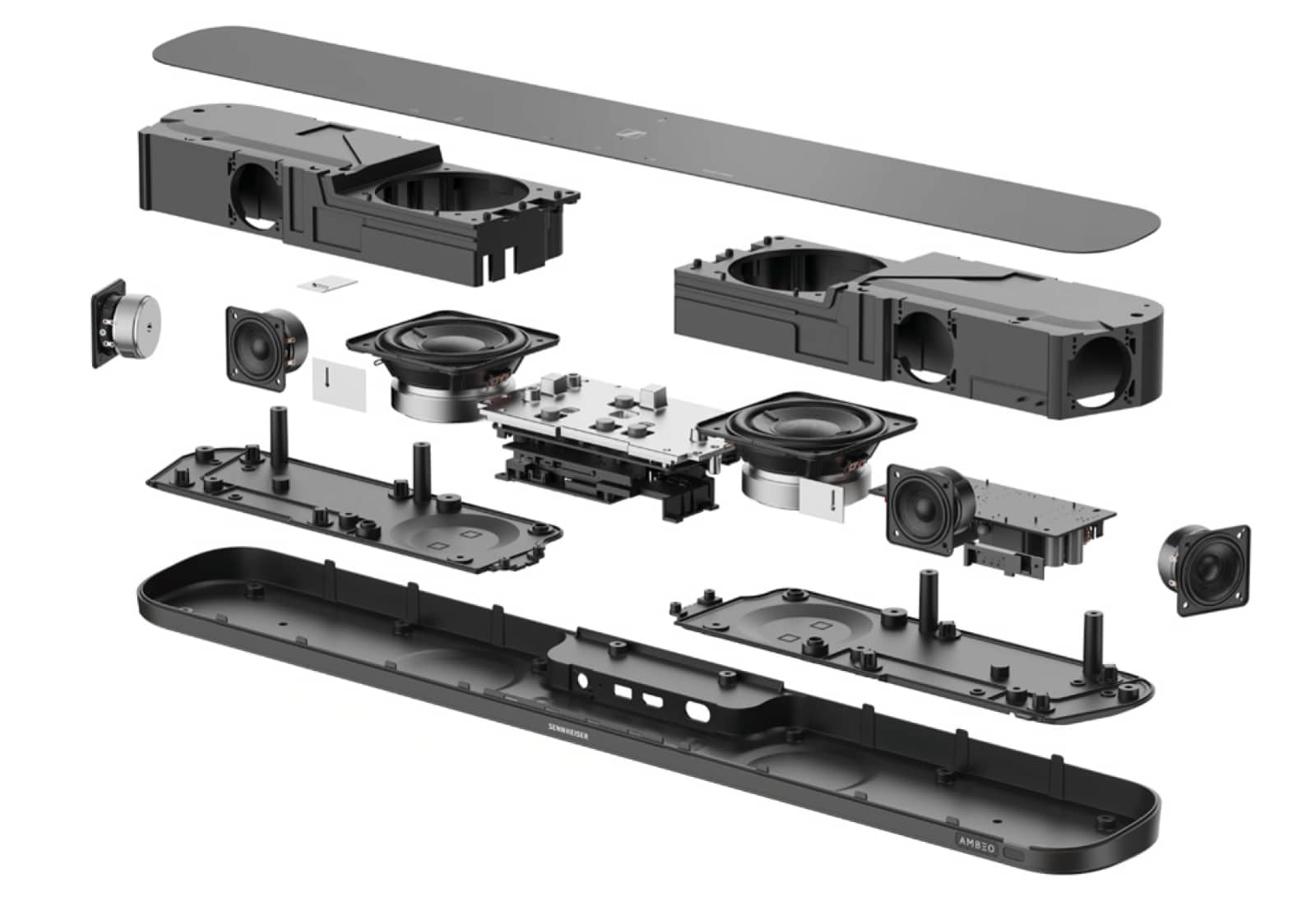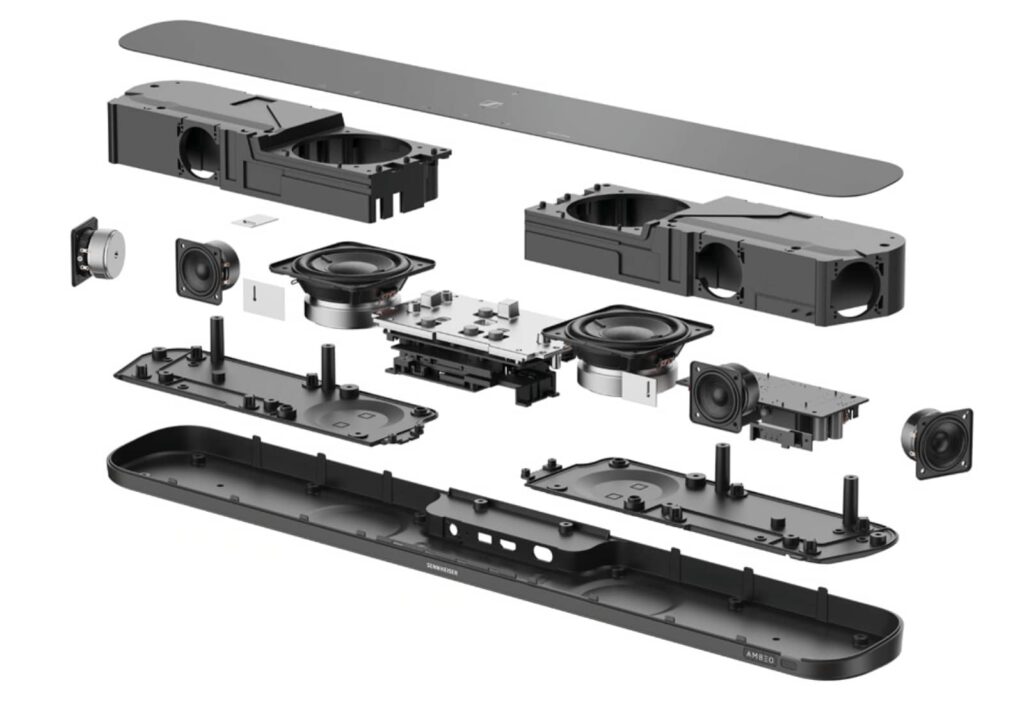 Sennheiser is throwing all of that into a body designed to be compact and sit in front of many a modern TV, but it can also work outside of one, relying on Bluetooth, WiFi, Apple AirPlay 2, and built-in Alexa and Chromecast, making it a speaker you can send audio to without it needing to be from a TV.
It will also play nicely with an external subwoofer, pushing along the two woofers found inside the soundbar, though it'll likely need to be one Sennheiser makes.
Competition wise, it's pretty clear Sennheiser is going for a price point far more economical than the $3K-4K the Ambeo Max hits at, with the Ambeo Mini seeing an Australian recommended retail price for $1299.95 when it launches this week.