The latest Thunderbolt 4 dock from Satechi appears focused on content-creators with a massive amount of ports to expand upon.
Laptops don't always offer the biggest selection of ports, so if you need more for your desk, you may need a dock. Folks working from home likely realised that as WFH became its own proper initialisms, and that still continues through to today, because more and more office workers are choosing their own desks to keep working.
It could well be the same predicament if you're a content creator, with modern day laptops embracing the Type C Thunderbolt port that also works as USB, but easing back on everything else.
These days, if you're working from a desk, you probably want more ports, and typically only a dock is going to help you out there.
It's a good thing there are docks designed to handle those sorts of needs, and there's another heading to Australia, as well.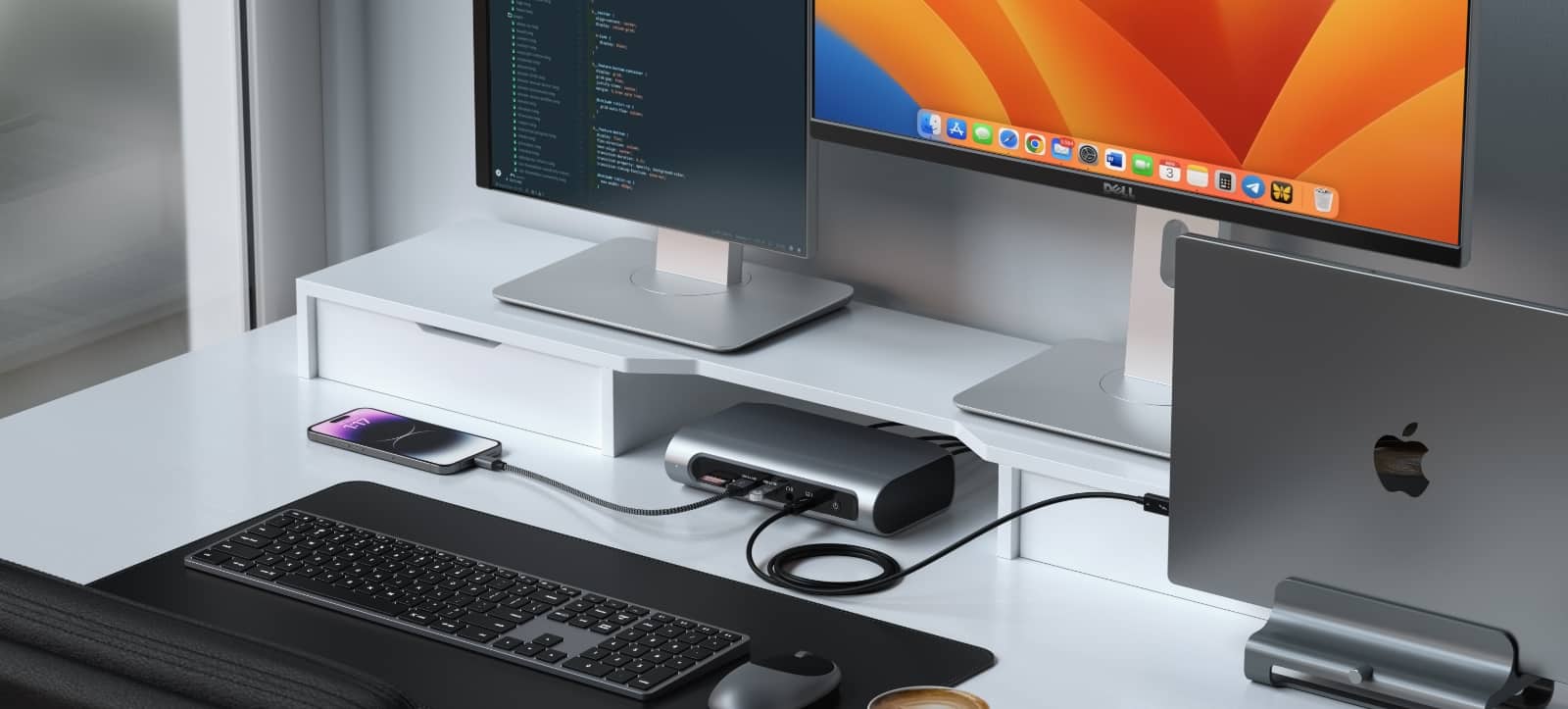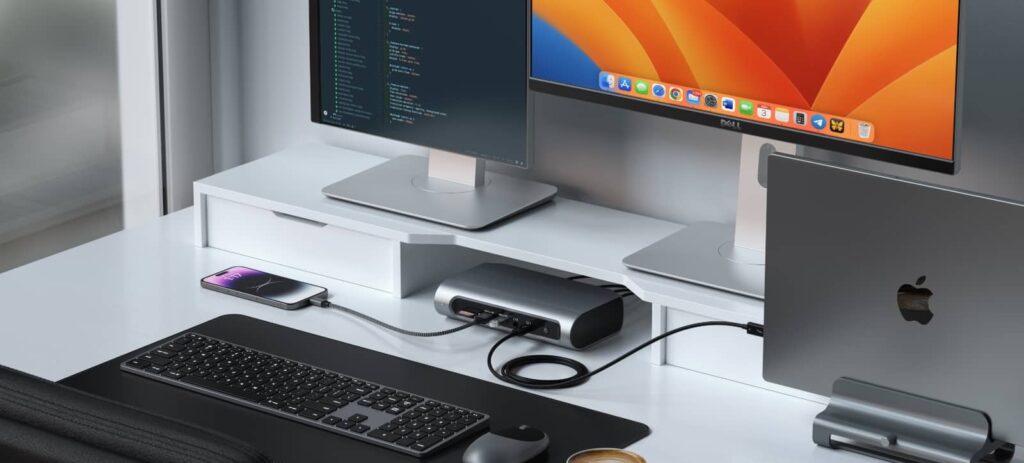 Satechi has popped up with one of those, launching one of the more sizeable Thunderbolt 4 docks we've seen in recent years, a meaty dock you can lay down or stand up with a small base, a choice few docks offer.
Named the Thunderbolt 4 Multimedia Pro Dock, it covers most of the wattage requirements of laptops these days, providing up to 96W of charge to computers via the Type C cable we've all come to rely on, while also packing in the ports, covering:
Two full-size DisplayPort ports
Two HDMI 2.1 ports
Five rectangular USB-A 3.2 ports (three at 10Gbps, two at 5Gbps)
One rectangular USB 2.0 port for charging (7.5W)
One USB-C 10Gbps port
One 3.5mm headset jack
One Ethernet (supporting up to 2.5Gbps)
An SD card slot, and
A microSD card slot
About the only thing it's missing is support for a built-in SSD, but we guess Satechi already has something for that.
The whole thing comes in an aluminium body that matches the typical Apple aesthetic, and while Mac users are likely the focus, Windows users could also take advantage of what's on offer here, as these ports will work across platforms.
While the feature set is about the heftiest we've seen for any desktop dock, one thing might stop people in their tracks: the price, because right now there isn't one.
As it is, the smaller Satechi Thunderbolt 4 dock goes for a shade under $500 in Australia, while this one comes with a $349 USD price tag, which would translate to at least $545 locally, and more suggests Australians would find it between $549 and $649 locally.
No doubt, that is one of the heftiest prices we've seen for a dock, but given what it offers, some folks may be tempted when it arrives in the coming weeks.