Improvements to one of the best workhorse keyboards are on the way, plus a new portable workhorse mouse. We're probably more excited about keyboards and mice than most.
A quick riddle if we may: you use them on a regular basis, and they're two of the reasons we can get so much work done, but there's a good chance you have no idea what they are. What are they?
If you answered your hands, that's also correct, but we're mostly talking about a keyboard and mouse, the unsung heroes of how we get so much done in our lives.
Anyone who relies on a computer might normally consider the computer itself to be the thing that lets us get work and games and anything involving that computer to be accomplished — to get done — but more credit needs to be noted for the keyboard and mouse, as without these nothing would get done.
They exy board and mice are the unsung heroes for productivity, and believe it or not, there's a big difference between a good keyboard and mouse, and a bad keyboard and mouse.
If you've ever experienced a bad set, you've likely muddled your way through typing and clicking things, cursing every few keystrokes and wondering why someone would make something quite that bad.
It's a feeling that's impossible to deny, but very easy to improve upon, and merely just takes a new version of each.
For the past few years, we've seen Logitech doing just that, improving on the mouse with its famed MX Master series, one of our favourite computer peripherals that not only makes the right-handed mouse easier to grip, but brings in plenty of buttons, extra scroll wheel controls, a way to move it across more than one computer, and extra software to program how each of those buttons and scroll wheels behave when you load different apps. We've made so many custom macros for the apps we use, and it's one of the ways we've found that can help improve productivity no matter what you're doing.
That idea has seen Logitech evolve its MX range, upgrading the Logi Options+ software over the years to support more of its hardware, and yes, there's more hardware coming from the company to do just that.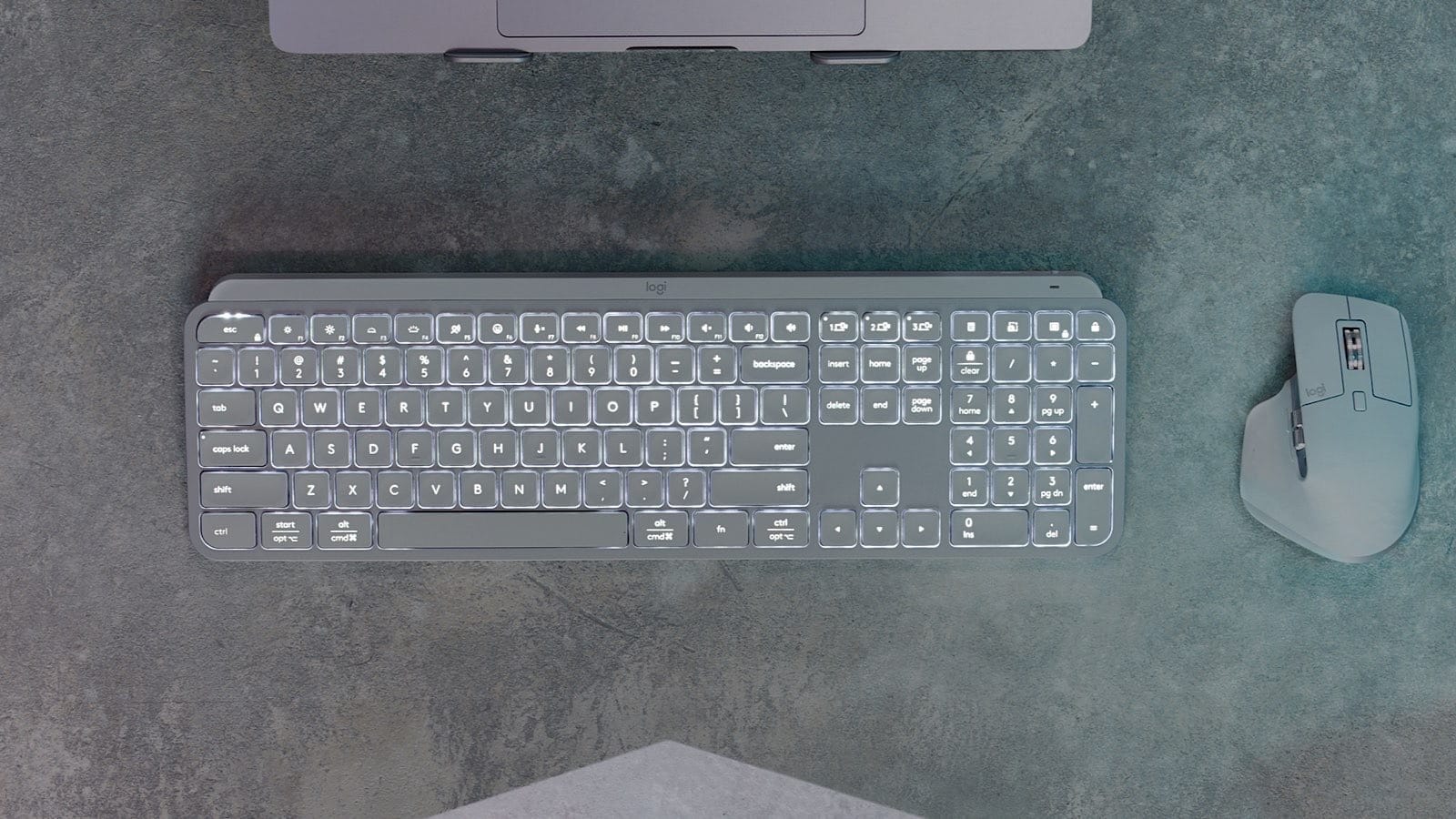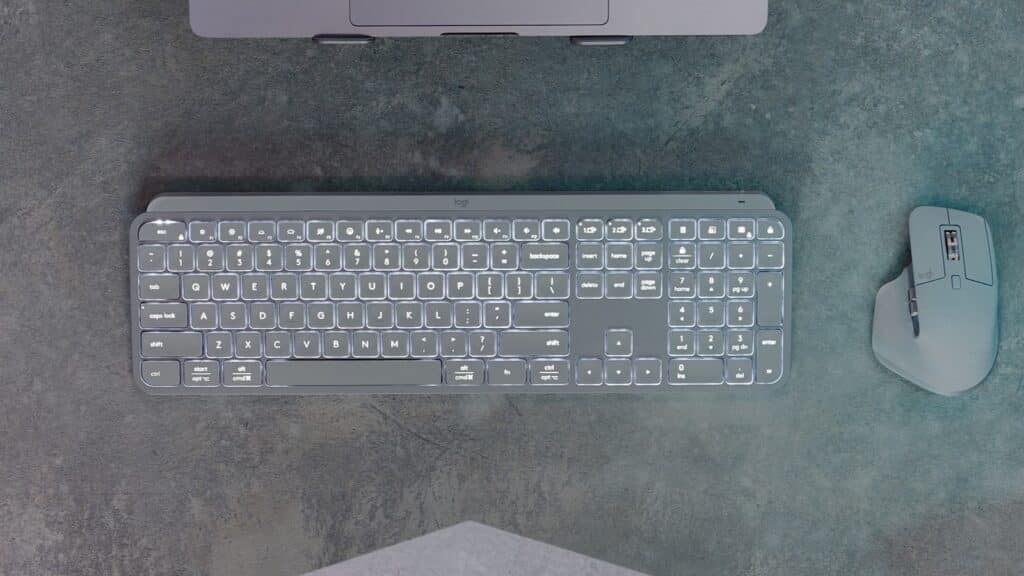 First up is a new keyboard, the Logitech MX Keys S, a low-profile keyboard with automatic backlighting that can detect the position of your hands and light up, also taking into account the lighting in the room to deliver stages of backlighting. It looks to replace the original MX Keys, which delivered a great keyboard experience wirelessly, even if it lacked the fingerprint sensor we've grown to appreciate on the Mac.
The new model doesn't do much to change that, but it is being given more options, with Logitech's Options+ software can be used to tweak the backlighting control, while the company has also added new keys to improve productivity, catering for talk to text, emoji, and muting and unmuting a microphone. Work from home is here to stay.
Logitech will be selling the MX Keys S by itself or with the MX Master 3S mouse in the MX Keys Combo, but there's also another bit of hardware worth checking out, and it makes the MX Master good to go. Rather literally.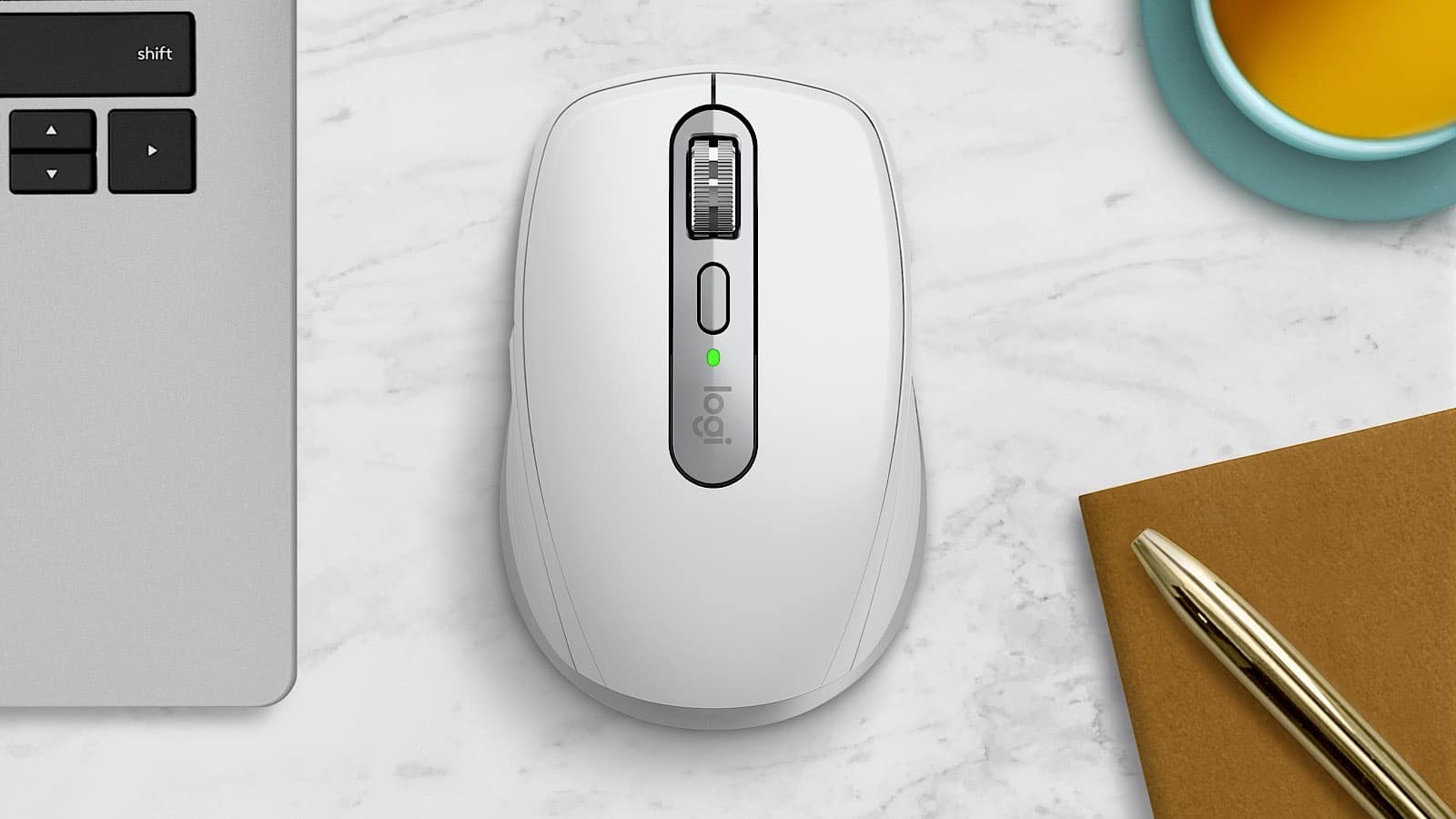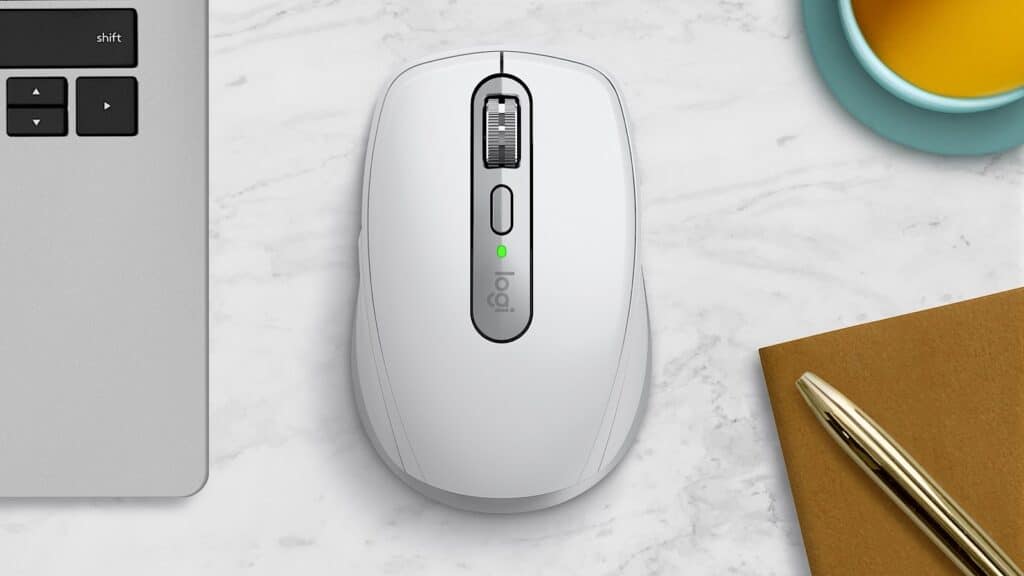 While you can already pack an MX Master mouse in your luggage — we do — the MX Anywhere 3S is more of a built-for-purpose portable MX Master, delivering a new mouse that packs in an 8000 dpi optical sensor for tracking in any position, a Type C port to recharge the mouse, support for Bluetooth, and some of the buttons and scroll wheels that make the MX Master 3S so exciting.
You won't get the entire MX Master button and scroll wheel package, as the MX Anywhere 3S is a more portable take on the idea, so some things have had to go. Rather, there are the two top buttons, the combination of a hyper-fast scroll and ratchet notched mode in the scroll wheel, plus two extra buttons on the left side where the thumb goes, typically giving you a back and forward button for browsing, but with Logi's Options+ software, they could be remapped, too.
That ability to remap functions is one of the big points that Logitech looks to be expanding upon, with a new feature to the app coming in a sort of task automation feature. Called "Smart Actions", it'll stack tasks and actions to a single keystroke, helping to improve productivity even more than a good keyboard and mouse typically can.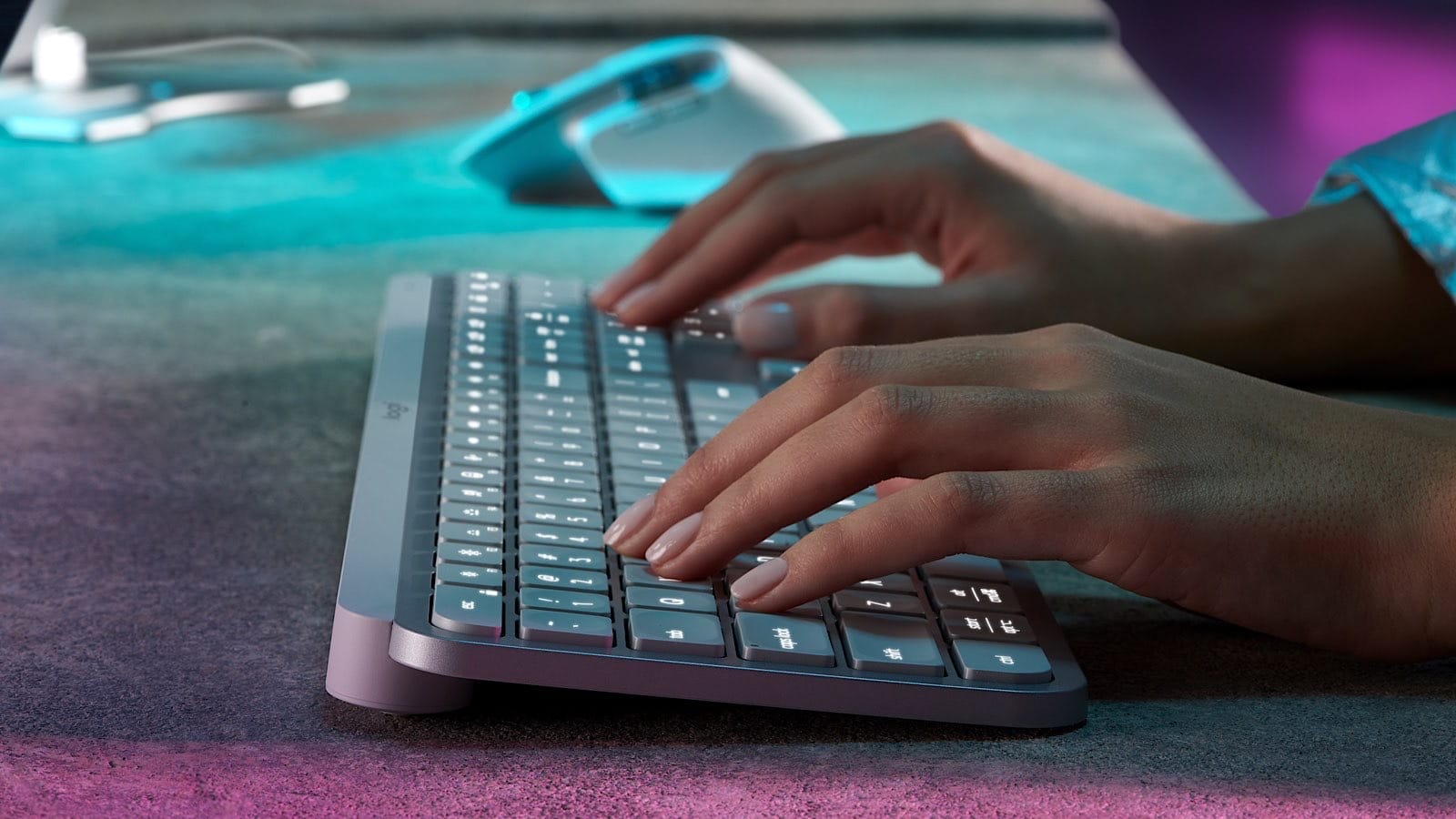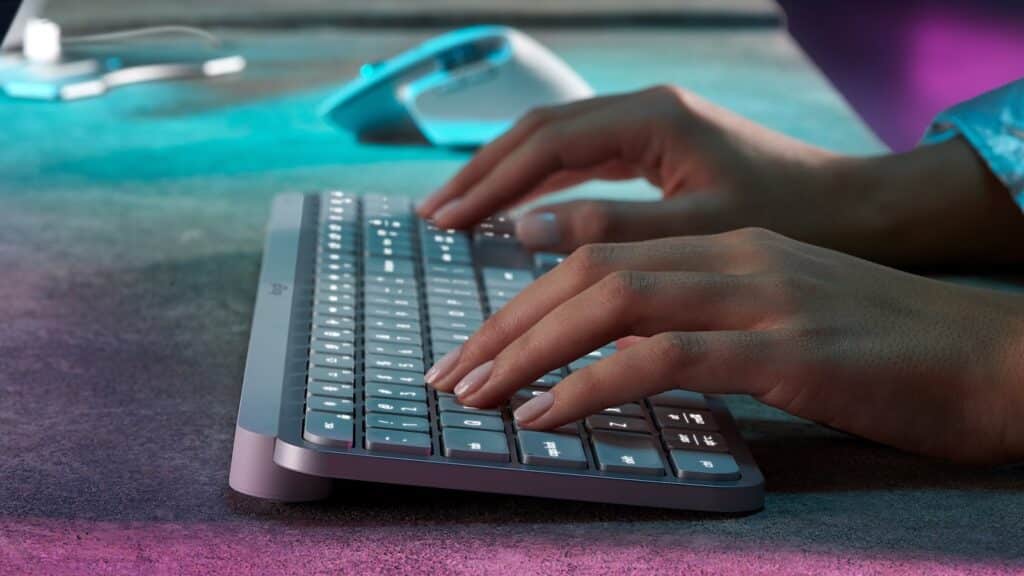 "MX Users aim to achieve a state of flow where they become fully immersed in their creative process, finding balance between the challenge of the task at hand and their individual skills," said Anatoliy Polyanker, General Manager of the MX Business at Logitech.
"Our new Master Series products featuring Smart Actions in the Options + are designed for anyone seeking precision, speed and comfort to reach optimal performance and a feeling of enjoyment," he said.
Locally, the 2023 range of MX gadgets should be hitting retail in Australia this month, with the MX Anywhere 3S priced at $139.95, the MX Keys S are $229.95, and if you need the full thing — mouse and keyboard — the MX Keys with the MX Master 3S is available in the MX Keys S Combo for $399.95.