A standard keyboard suits many, but if you prefer your hands to face in rather than straight, Logitech could be giving you a wave. Almost literally.
The next time you look down at your keyboard, consider the way the keys are set out. Not necessarily because they're probably arranged in a straight row, but because they don't have to be.
While computer keyboards can vary in design, travel, and even the way the keys are arranged, most typically follow a QWERTY layout with straight rows. That's just what we're all used to seeing these days.
But it doesn't have to be the only type.
Back in the 90s, a style was developed focused on a more ergonomic way of typing at the computer, allowing your hands to face in rather naturally, rather than forced into a straight position.
Often called an "ergo keyboard", it's a style that has been built for people who ache using a standard keyboard and prefer something made for what can often be seen as more comfortable typing.
Back when they were initially released, the ergo keyboards included large sizes with split layouts, and hardly matched the compact footprint of keyboards we're used to seeing today. But things are changing with the times, and Logitech is improving the ergonomic keyboard for people who still want one, resulting in a new generation for a current generation of people who yearn for a more comfortable experience than they may already have.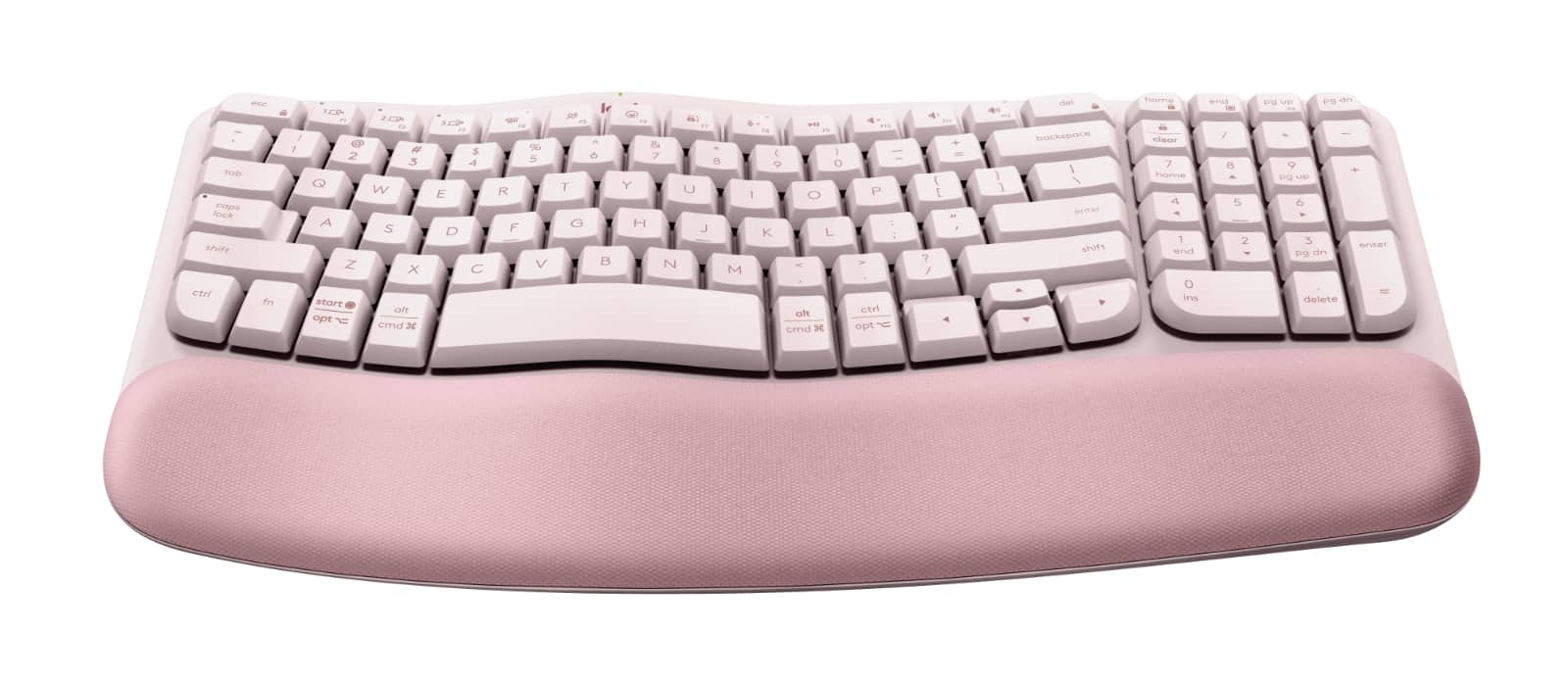 The latest take on that is the Logitech Wave Keys, which will come in two forms: the Wave Keys and Wave Keys for Business. Both are essentially the same, but the business variant will arrive with a Logitech Bolt USB connector, a wireless keyboard that can keep a keyboard synchronised and is largely a replacement for the Logitech Unifying Key technology the company has been phasing out in recent years.
What they both share, however, will be the design, with a curved keyboard layout and cushioned palm rest to give wrists more support.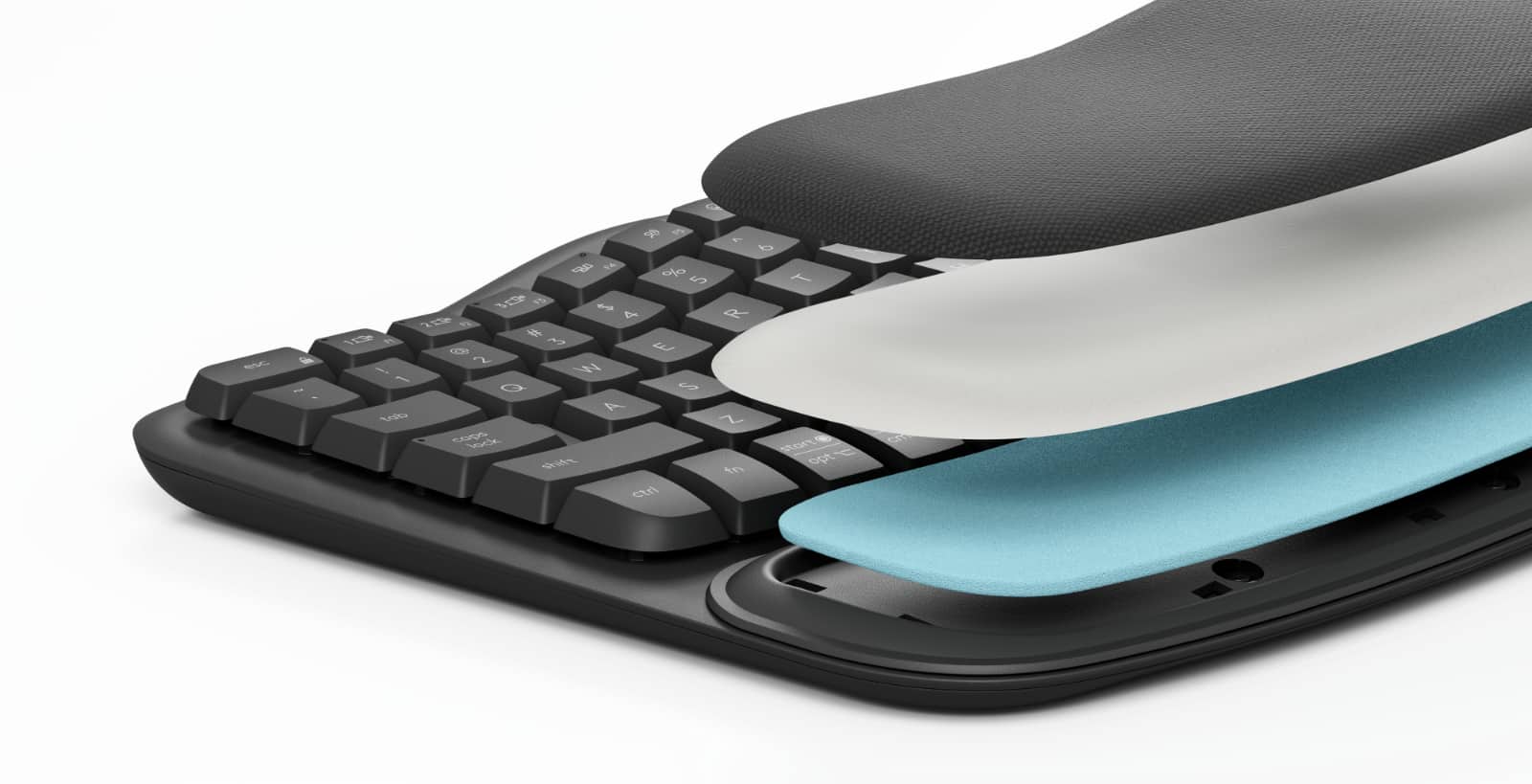 They'll both also offer Bluetooth support, connecting up to three devices at once, including Mac, Windows PC, and iPad, with custom shortcuts to keys to let you trigger extra functions you want mapped.
The Wave Keys adds to Logitech's other ergonomic peripherals, including the Lift Vertical Ergo Mouse launched last year.
In Australia, the Wave Keys will cost $149.95 regardless of the variant you're buying, regular or business, with the regular Wave Keys available from October, while the business model will hit stores in November.