Whether you're considering an LG soundbar to match an LG TV, or even one without, LG's latest range is focused on lots of sound fired in your living room space.
As TV changeover season hits, it can be all too easy to forget that when new TVs arrive, so too do typically the speakers and soundbars that make movie experiences shine. You can't usually have video without sound, and while a TV will come with speakers, they won't usually be as good as a dedicated system.
That's where new sound products come in, which is also fitting, because as TV changeover season kicks in and manufacturers release pricing for what new TVs can offer locally, so too are we seeing new soundbars to go with them.
LG is one of the first with gear in the audio realm, using this week to announce what Australians can expect in sound gear, amplifying things with a dose of "triple" sound.
Specifically, LG will be using the word "triple" a few times for its new range, with three main models, support for three upfiring speakers on at least one of them, and a "triple level spatial sound" tech that uses analysis of the sound being processed at add a virtual mid-layer to everything.


Most of the tech will arrive in the LG SC9, a model that will be able to added to an OLED C2 or C3 TV directly below it using a bracket, basically opting for a more seamless design and aesthetic. That bracket will be just for the LG OLED Evo TVs also being announced, but you can always keep the TV on a home entertainment unit, as well.
It's a fairly minimalist design on the SC9 overall, we're told, but inside there are three up-firing sound channels, firing up not just for left and right as is normal in an Atmos soundbar, but also in the centre. Effectively, this could create a little more depth in the spatial rendering, and something LG says is the world's first Atmos soundbar with three up-firing channels.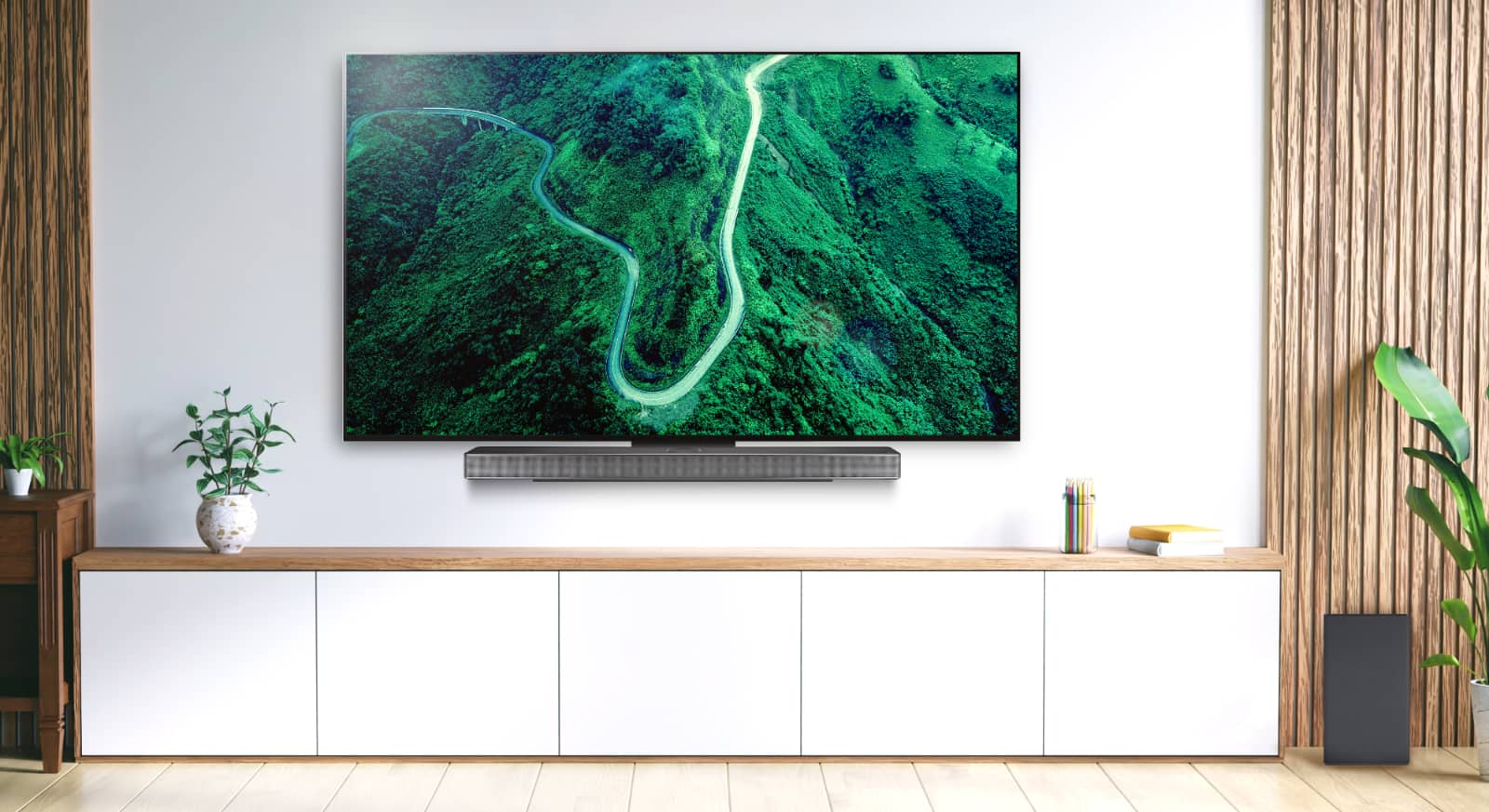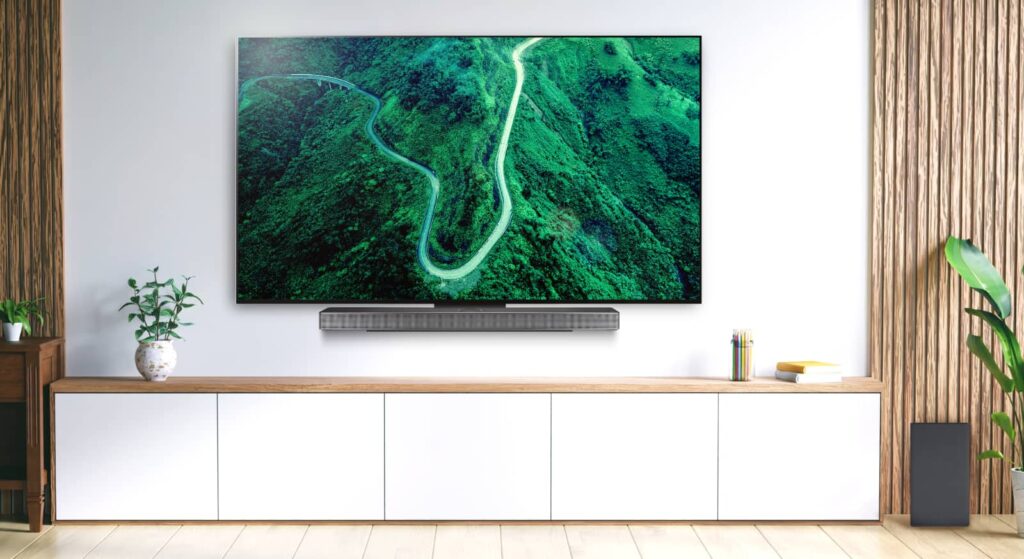 Those three upfiring channels make the LG SC9 a little different than other Atmos soundbars, basically being a 3.1.3 system: you'll have three channels in front, one subwoofer (which is an actual external subwoofer), and three up for spatial, with support for both Dolby Atmos and DTS:X, not to mention IMAX Enhanced, something Disney+ supports.
Interestingly, it will also be able to calibrate itself for your space, something we're seeing in more soundbars lately.
The SC9 won't be the only soundbar LG offers this year with upfiring audio tech, offering a mid-range variant in the LG S77. In that model, you expect the same 3.1.3 configuration and virtual centre-layer produced by LG's Triple Level Spatial Sound, but it may pull back on other areas to ease the price.
Finally, there's a more compact LG SE6, a model without a woofer that exists as one soundbar, almost like the Sonos Beam Gen 2.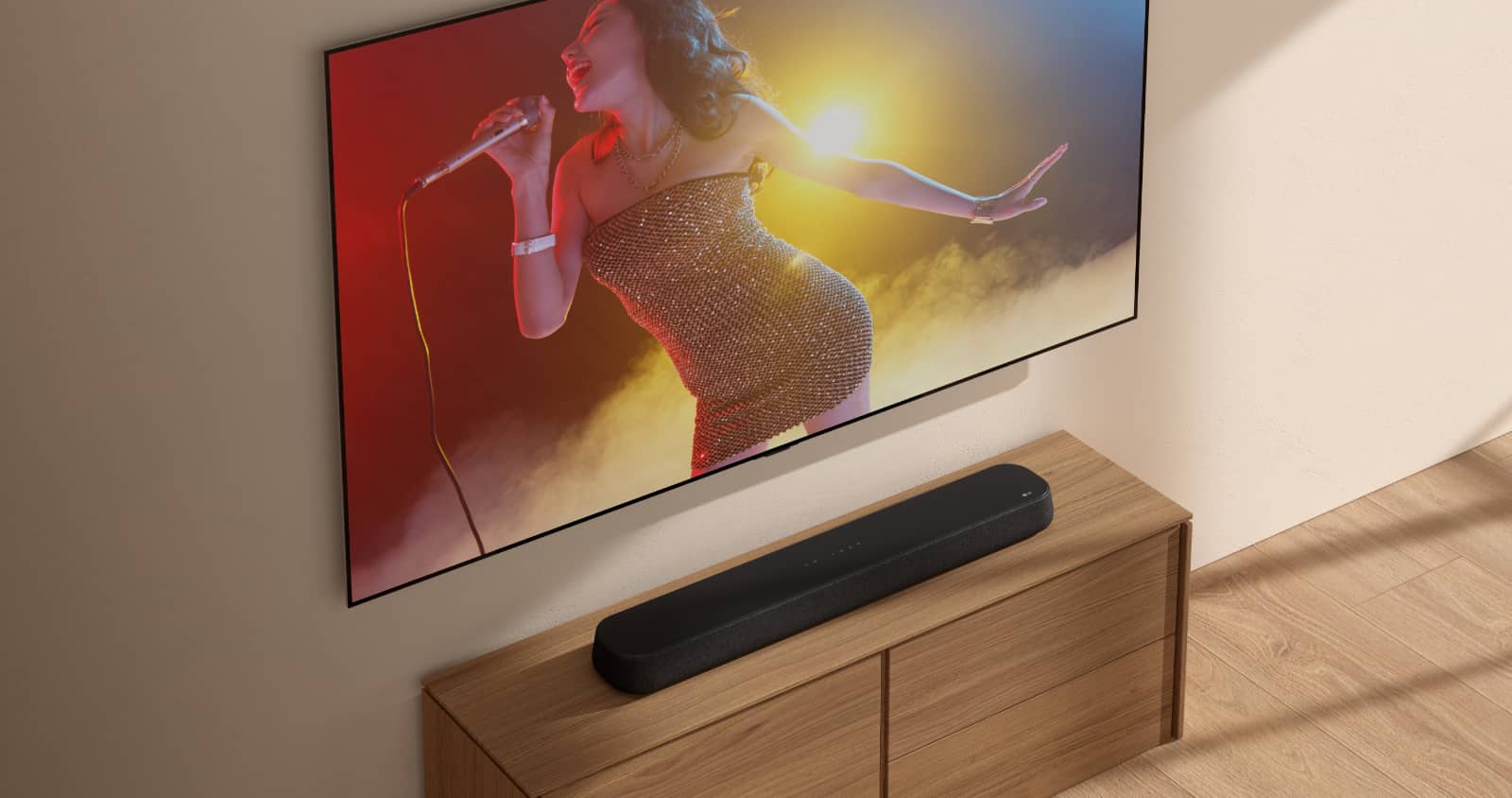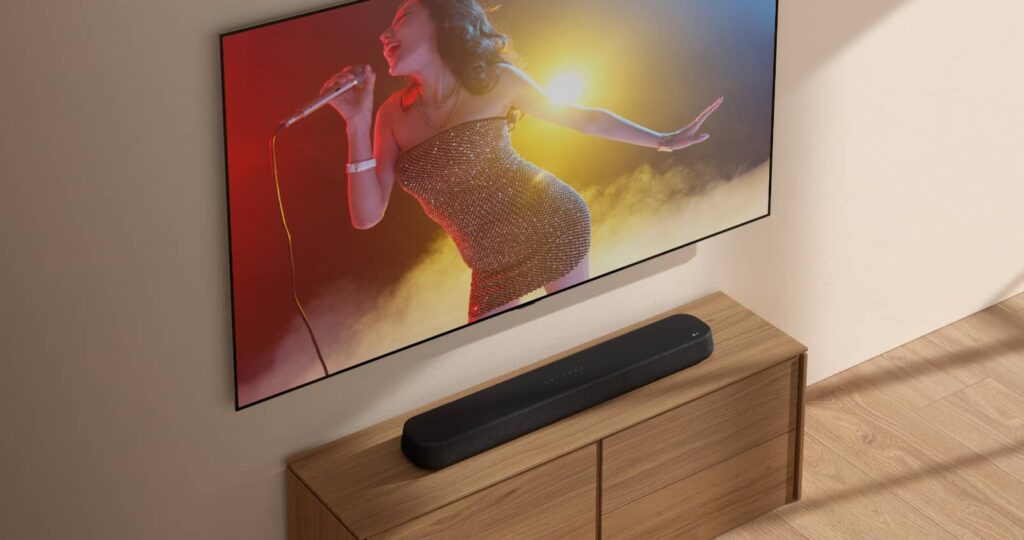 LG's SE6 soundbar will support bass from inside the unit, but may be more about the psychoacoustic Atmos than the regular stuff, missing the upfiring speakers of its sibling, though it will get the AI room calibration tech.
Much of this was announced at CES earlier in the year, and while that was only a couple of months ago, there's still no word on Australian pricing or availability just yet. However, with TV changeover season kicking off, we're expecting those details will emerge in the coming weeks, likely alongside some shiny new TVs.