Curious if you have what it takes to blend coffee like a pro? LG could just let you try your own blends with Nespresso's style of pods in a new gadget.
Coffee makers come in lots of shapes and sizes, but typically they come down to two obvious forms: pod or bean. Both take some form of the bean, whirred down to a fine powder before pushed through hot water and pressure to make that drink so many of us rely on, but how you get it to that point changes based on the machine you use.
In the standard bean machine, you'll either throw in pre-ground beans or let a machine handle that for you, taking the whole bean straight to the drop of coffee you're eagerly awaiting. And in the pod machine, the beans have been pre-ground for you, too, but also layered and engineered in such a way where every drop is essentially the same.
Pod machines don't typically exhibit the personality of a drop from a proper bean- or grounds-based machine, but they also don't need to; they deliver coffee made to taste the same every time, which given more manual machines can be temperamental can make a lot of difference when you want a quick and easy cup that also tastes great.
But what if you still love pods and want some of that creativity the bigger machines are known for? You might want to check out a concept from LG, a company not exactly known for coffee machines.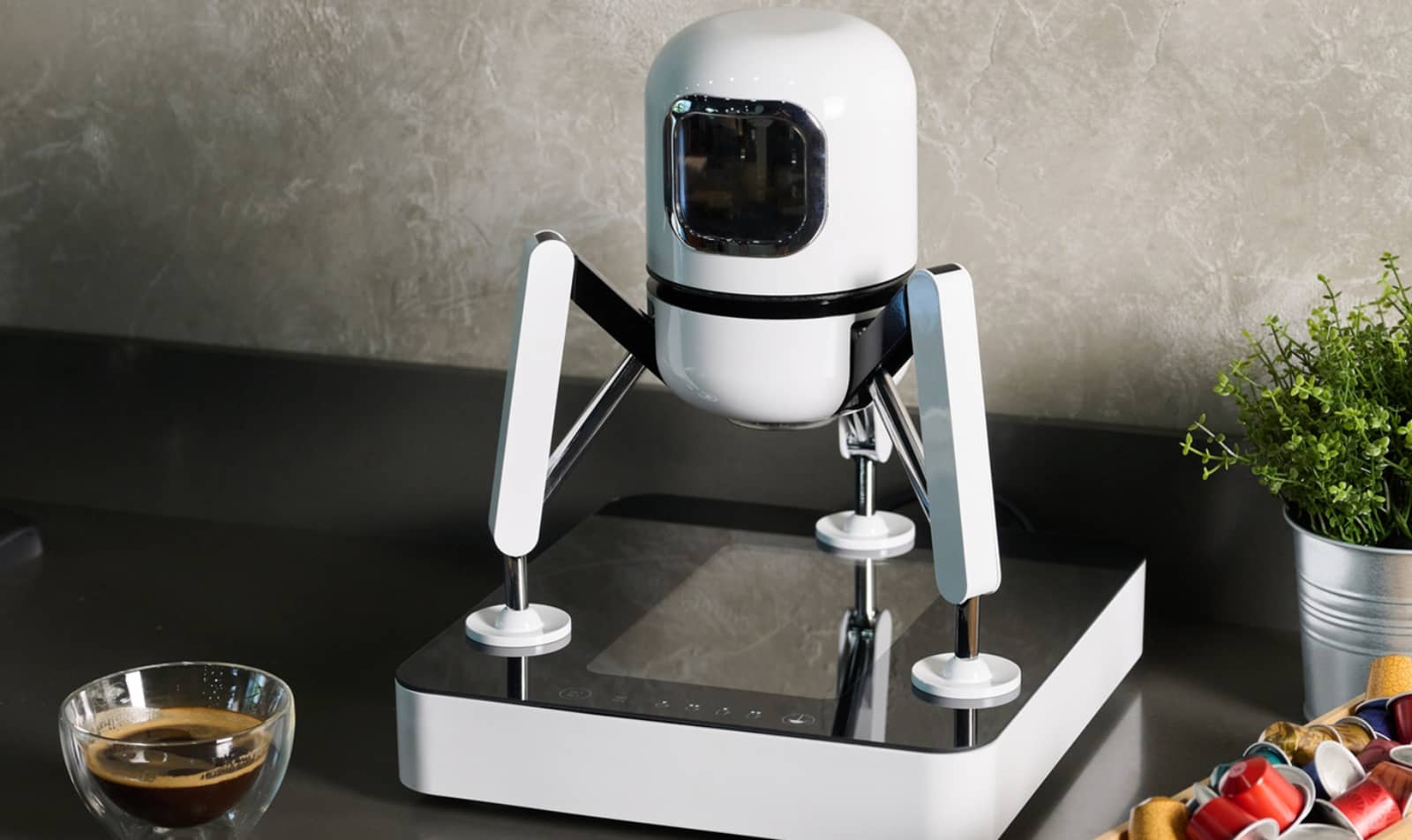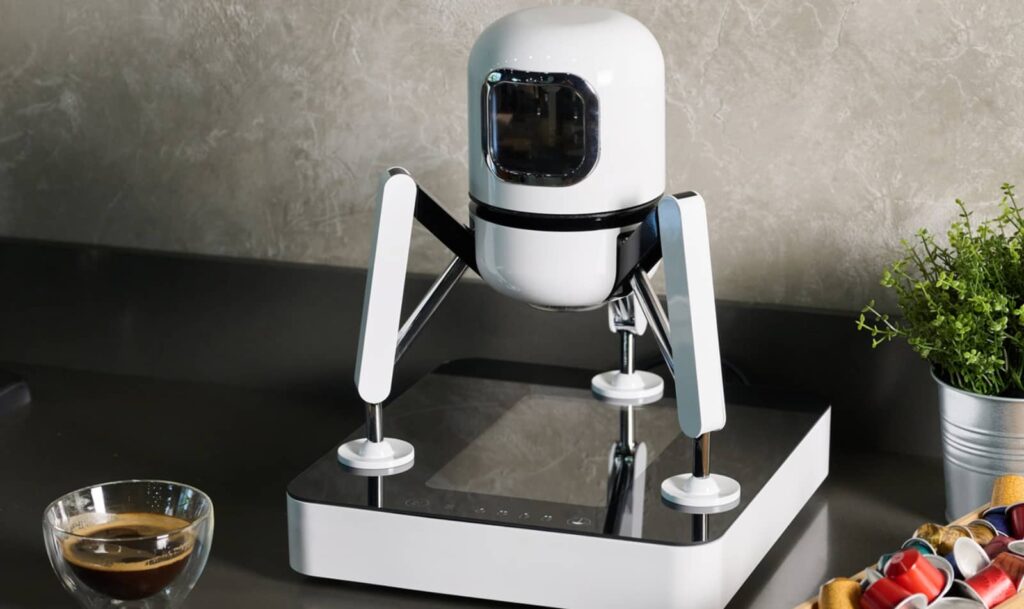 The idea is called "Duobo", and while the name kind of gives the idea away, it only gives a preview. The first part of that name — "duo" — is the teaser, building a machine that can take two pods at once and combine the flavours, answering the question "will it blend" if applied to coffee machines.
Looking a little like a lunar landing space craft in a nod LG says commemorates the history of Apollo 11's first moon landing, Duobo includes a small Full HD screen for where the pods will be placed, with animations and coffee information run there. Load your pods in and the machine will extract from two pods at once, or even one if you just fancy the single pod, with an app allowing you to tweak things.
For creative individuals curious what a milk-based Nespresso pod would taste like if mixed with one of the Starbucks varieties, the LG Duobo can show that, helping you work out whether it's a delight or maybe even a monstrosity that you'll drink anyway.
"Duobo is truly an innovative product, redefining the entire coffee experience from the art of crafting and savouring the perfect cup to establishing meaningful connections with our valued customers," said Lee Hyang-eun, Managing Director of the Customer Experience Innovation Division at LG.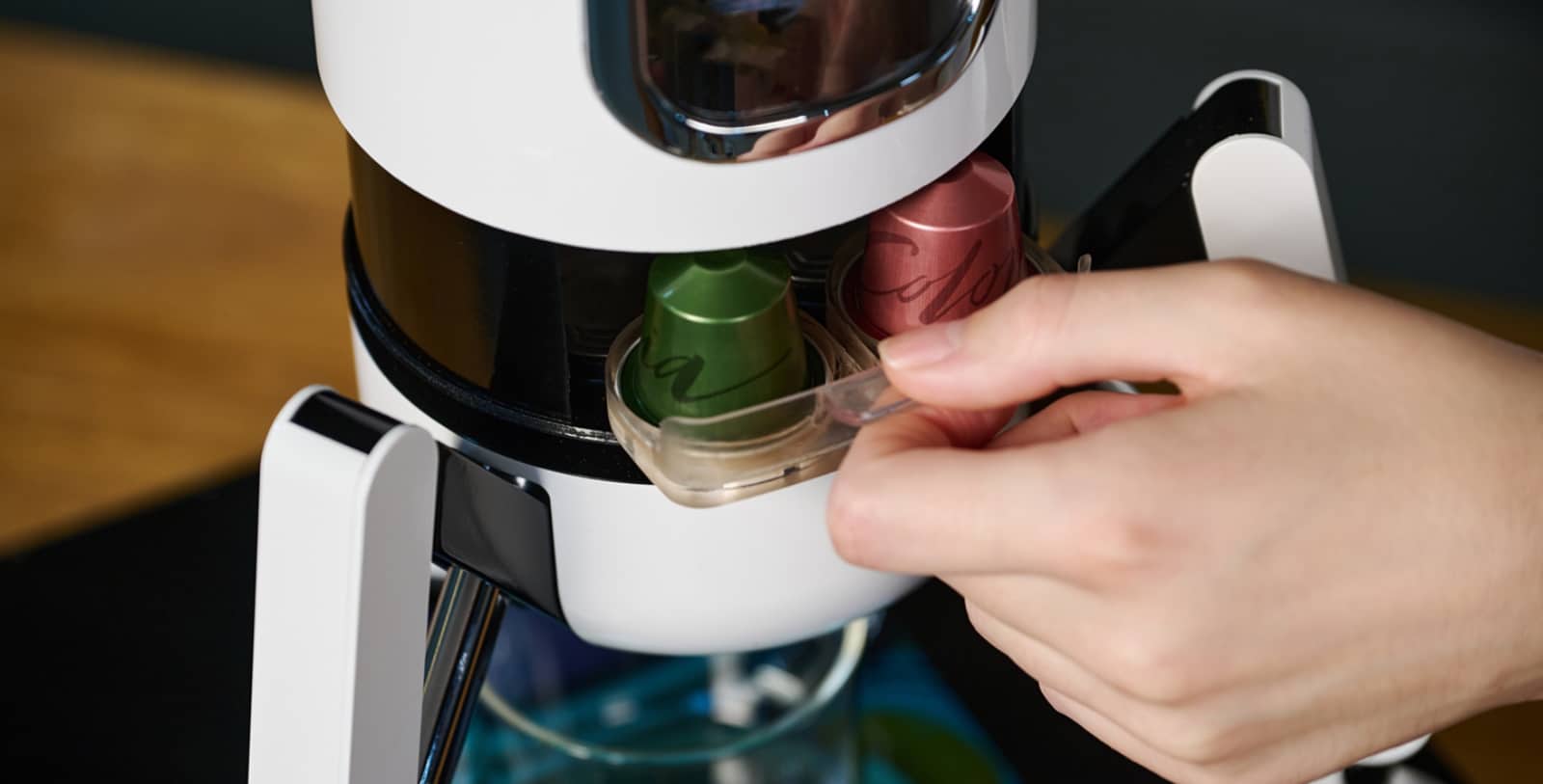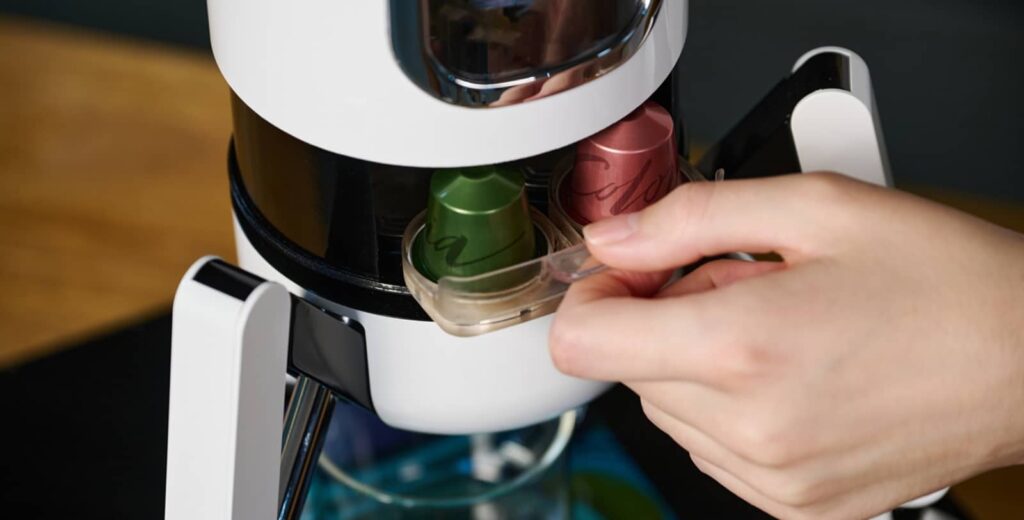 In an interesting change, though, LG won't yet be releasing the Duobo, with the company telling Pickr that global (and local) pricing and availability "is yet to be determined". However, it is turning to crowdfunding on Kickstarter first, giving people the chance to buy it there as it's built before a commercial release.
"By launching first on Kickstarter, a platform popular among global early adopters, LG aims to engage those who are eager to experience innovative products ahead of the general public," a spokesperson told Pickr.
Crowdfunding seems a slightly unusual approach for this, particularly given the idea is usually used for products in development, compared with this one which seems close to being finished (if not there already). LG estimates a December 2023 delivery, with early pricing for the Duobo at Kickstarter ranging from around $590 to $740 AUD. At launch, LG notes the suggested retail price would be $799 USD translating to around $1200 AUD, which knowing the Australia tax would likely be closer to $1399 when all is said and done.
As to whether Australian stores will ever see it, that remains to be seen. LG releases products worldwide that Australia never sees, and this could just be another one of those, so if the idea of a dual extraction Nespresso coffee pod system grabs you, LG's Kickstarter campaign could be your only chance to nab the Duobo.