Coffee pods are great for easy and inexpensive coffee, but they rarely get close the personality of your cafe's cup, and yet something new from Nespresso gets the closest yet.
If you're a fan of coffee and saving money, there's a good chance you rely on a coffee pod system of some variety. Whether it's Nespresso's regular pod or Vertuo, Lavazza, MAP, or something else, coffee pods can help satisfy a need for that caffeinated beverage many of us like without needing to spend up the small fortune a coffee addiction can lead to.
At between 30 and 70 cents a cup compared with the three to seven dollars a cup from the local cafe, pods make sense from the cents they cost. But, they also come with a caveat: while they can provide a decent cup of coffee, it's not always up to the level that your cafe can produce.
That's probably because of the artistry in producing a cup, or even the beans being used, though it could also come down to the milk texturisation process, though truth be told, all of these are factors.
At home, a pod system can get you some of the way, but generally not all of it. Encapsulated coffee systems can provide a decent cup of coffee with an easy espresso that you can choose to add milk to (or not), but they don't usually get close to the cafe variety of coffee.
Except when they do, and an addition to Nespresso's range of pods is actually the closest it has ever been to cafe-style coffee.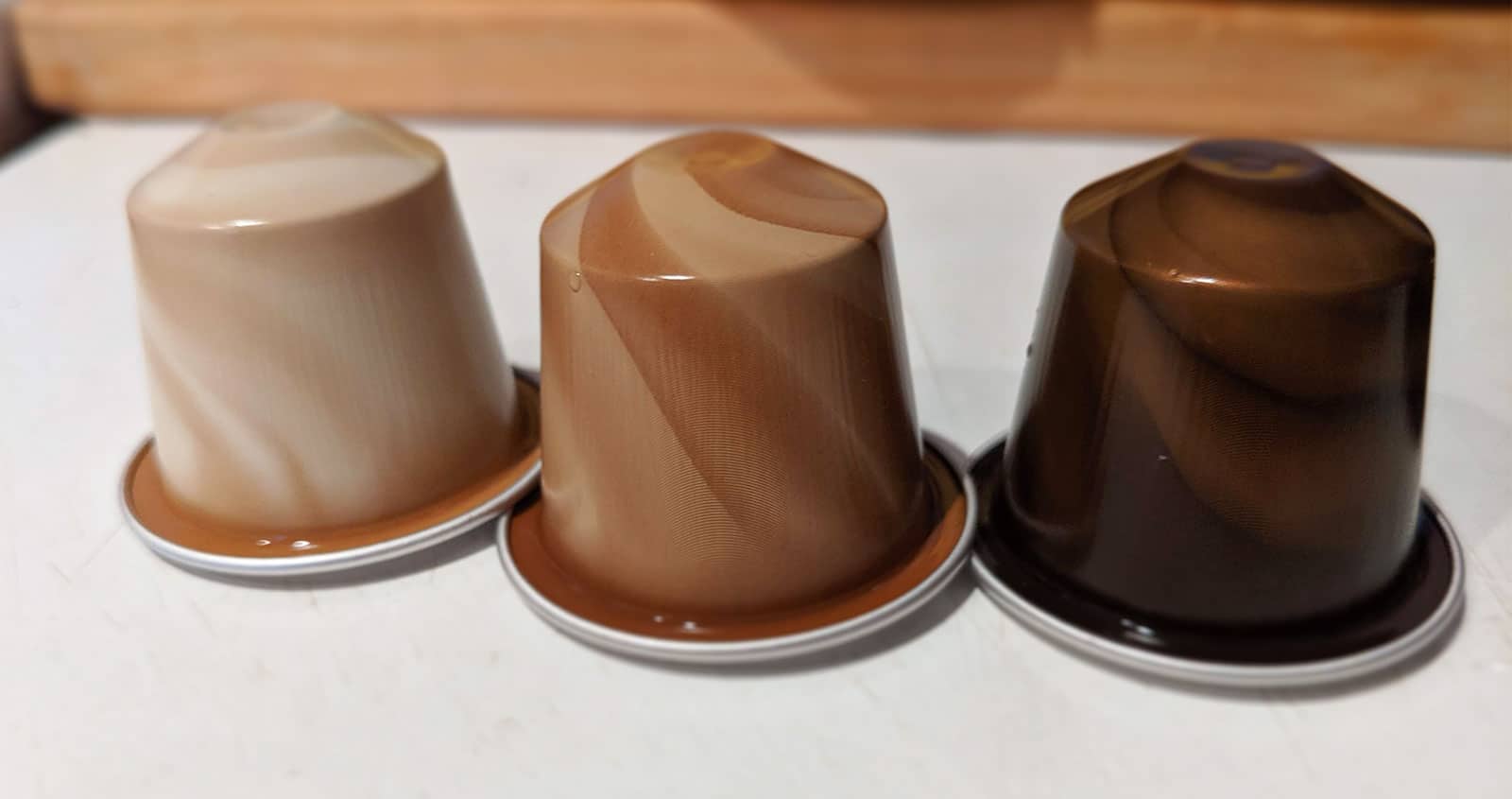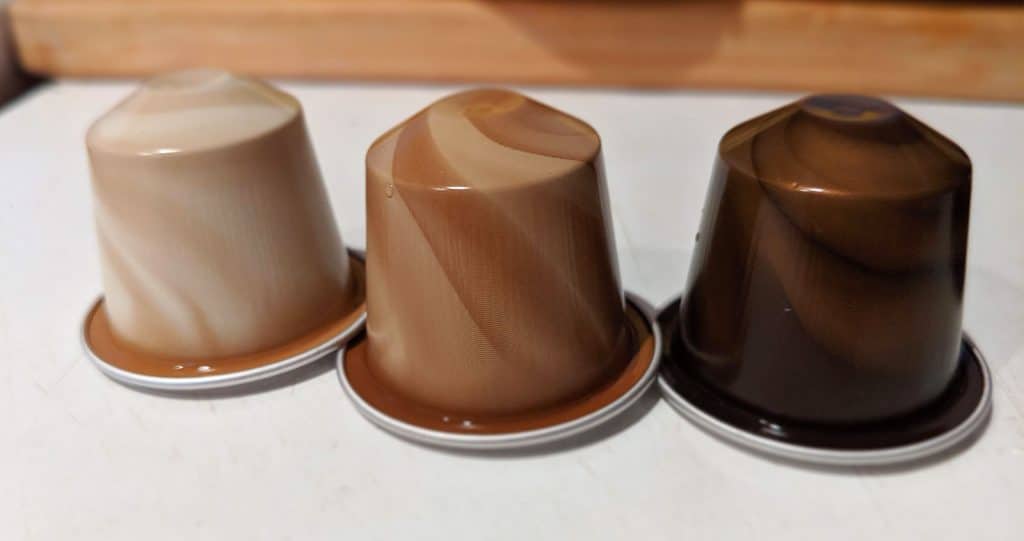 Called the "Barista" series, it's a range that has apparently been developed with 18 coffee types from around the world, with the result building five varieties of coffee meant to be paired with milk, three made for the Nespresso standard capsule and two for the Vertuo range.
Pairing with milk means using a milk frother, like those that may arrive on the Nespresso machines, or just warming it up in the microwave, and the pods actually suggest how to prepare the milk. In fact, instead of rating the pods on intensity levels, these Barista range actually lacks intensity and only comes with those instructions.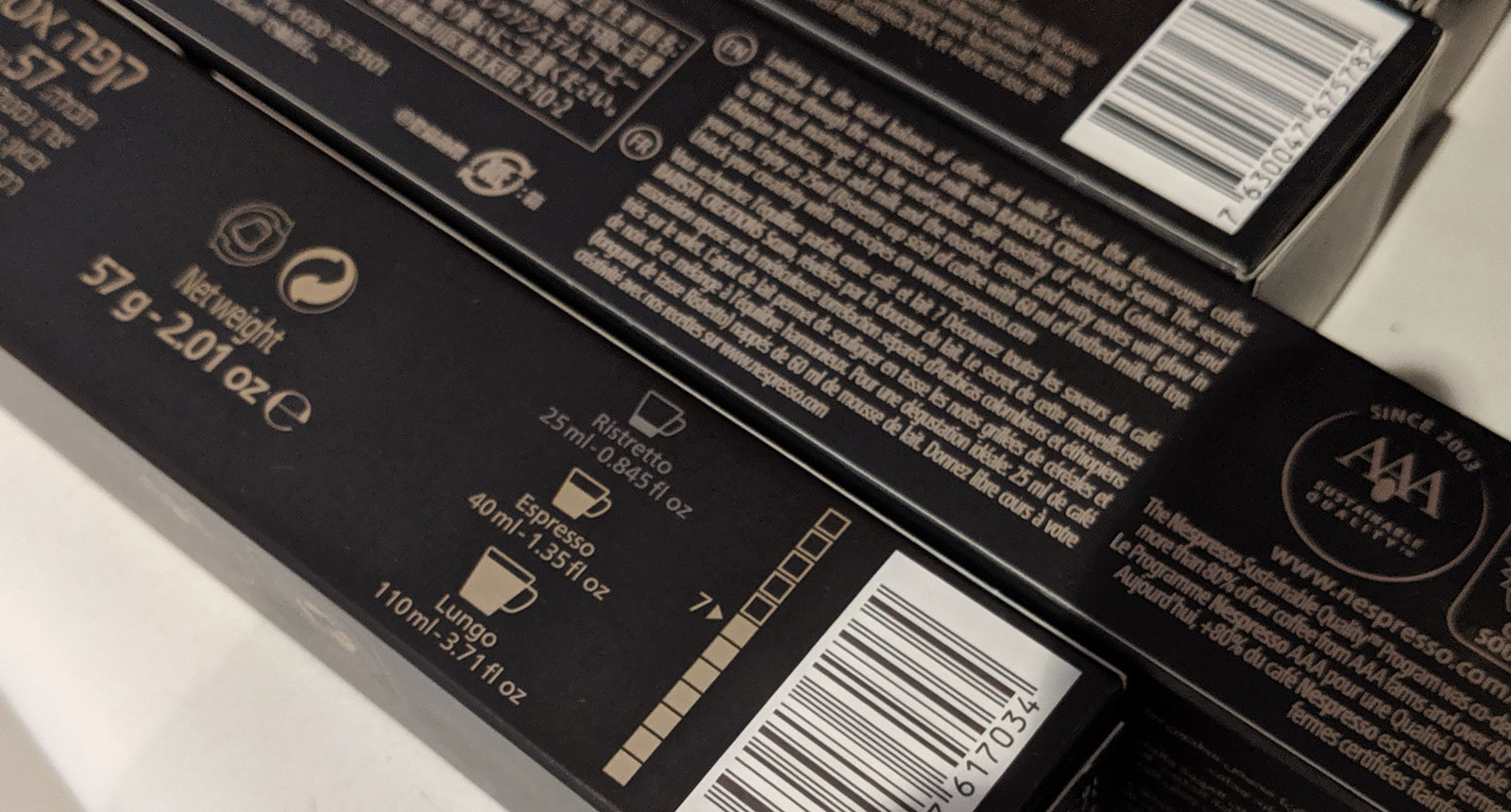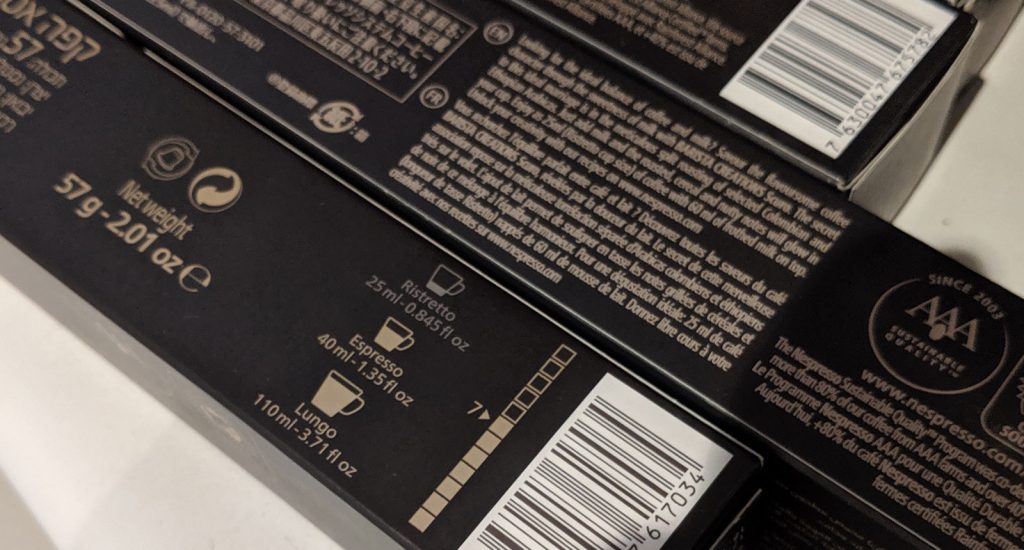 Made with those instructions, however, and the milk-swirled Barista pods are the closest to the cafe yet, with a drink that is more like a milk-driven cup. While Nespresso's regular espresso varieties are acceptable for inexpensive coffee, these are closer to what a cafe would serve.
"A team of coffee roasters, sensory experts, professional baristas, food scientists, and engineers tested over 20,000 cappuccinos from 18 different coffee regions, producing more than 120 different coffee prototypes, determined to find the key attributes of a coffee blend made to be drunk with milk," said Mitch Monaghan, Coffee Ambassador for Nespresso in Australia.
Nespresso's Barista Creations pods are available now in Nespresso stores.