TVs and monitors aren't the same, but LG's latest crop may as well be close, as LG adds its own take of smart monitor.
Looking for a new screen for the work from home office that can double up as something else, maybe a TV? You might want to consider a smart monitor, an idea that basically turns the monitor into a TV, thanks in part to using an operating system on the monitor just like a TV would.
It's an idea that means you can connect this style of PC or Mac screen to the web and use it without a computer, and something we've seen popping up from brands over the past year or two.
Samsung was one of the first with its own breed of multimedia Tizen-based smart monitors, and it seems LG is jumping in recently with its own variety, integrating its webOS platform into its 2023 screens for the office, be it at home or the workplace.
The new batch of screens covers 27 and 31.5 inch sizes, both of which deliver wide angles with In-Plane Switching (IPS) screens, the similar a sort of tech you can find on a standard iPad, albeit without the touch capability. Full HD and HDR are also supported as are a variety of apps, much like you'd expect to find on a TV, but the LG webOS experience on those screens will go a little bit deeper than just serving up the likes of Apple TV and Disney+, with direct integration for Microsoft Office and Google Calendar.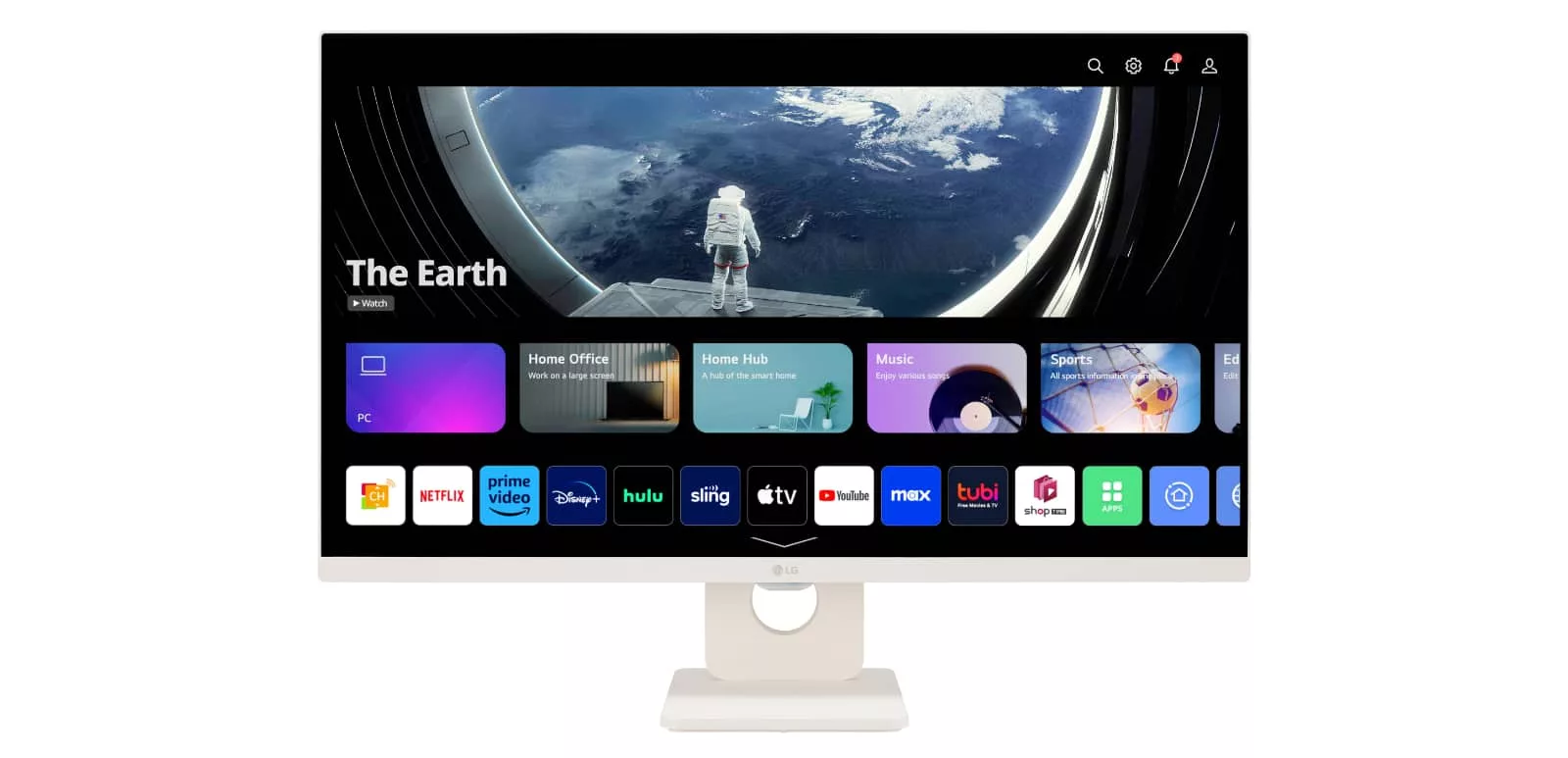 In short, because the monitors will support Bluetooth connections, they'll also be able to have wireless keyboards and mice use with the screens directly, which means you may be able to use the screen for work without necessarily plugging in your work laptop.
That doesn't necessarily mean you'll be able to use an LG Smart Monitor for every work application in total, though, because webOS isn't Windows or macOS, and so if you rely on specific apps, you won't get those apps. If you plan to use more than Microsoft Office 365, you'll probably still want to plug in your computer and use the monitor as a screen. However, it's an extra, and one not every monitor caters for.
Both screens do like they'll be heading to Australia this year, though, set for release shortly, though pricing has yet to be announced.