WWDC brings plenty of updates for Apple gear, and chief among them is the iPhone. What's on the way?
Buying a phone doesn't mean you're locked into how it looks and functions, with updates granting it that little bit more.
That's the way life has been for smartphone owners ever since smartphone operating systems became a thing, and really since smartphones became so common we just refer to them as "phones" (meanwhile, phones without the smarts are now "dumb phones).
Today, nearly every phone being bought is going to have at last one or two operating system updates available through the phone's life, and with each one, a chance for more features to be offered and unlocked.
That's largely what we're getting a preview of at WWDC, Apple's Worldwide Developers Conference, where it typically shows what we can expect for its devices across the board.
It'll cover new Macs, of course — because that's where Apple started — but it also cover what is arguably Apple's biggest product, the iPhone.
So what's coming this year?
iOS 17 updates to how we communicate
This year will herald more customisation for the iPhone that builds upon what we saw last year in iOS 16, which allowed customers to tweak their Home Screen experiences more with custom lock screens and custom focus modes that changed views throughout the day if one wanted.
Expect more customisation in iOS 17, this time to the phone app, which you may not realise is an app at all. On the iPhone, everything is an app, including the phone for phone calls, and with iOS 17 this year, you'll be able to bring those dynamic lock screen styles to people calling you.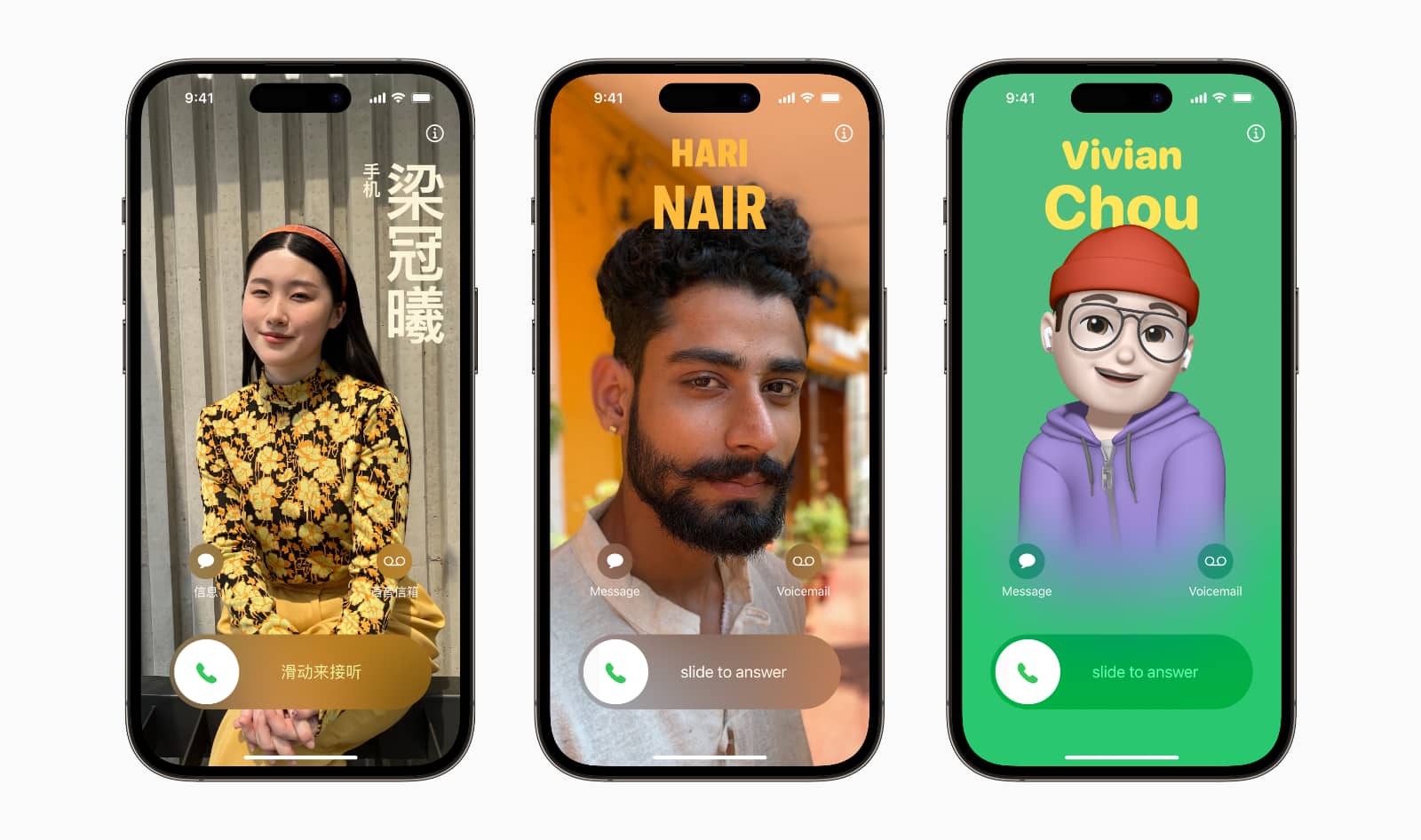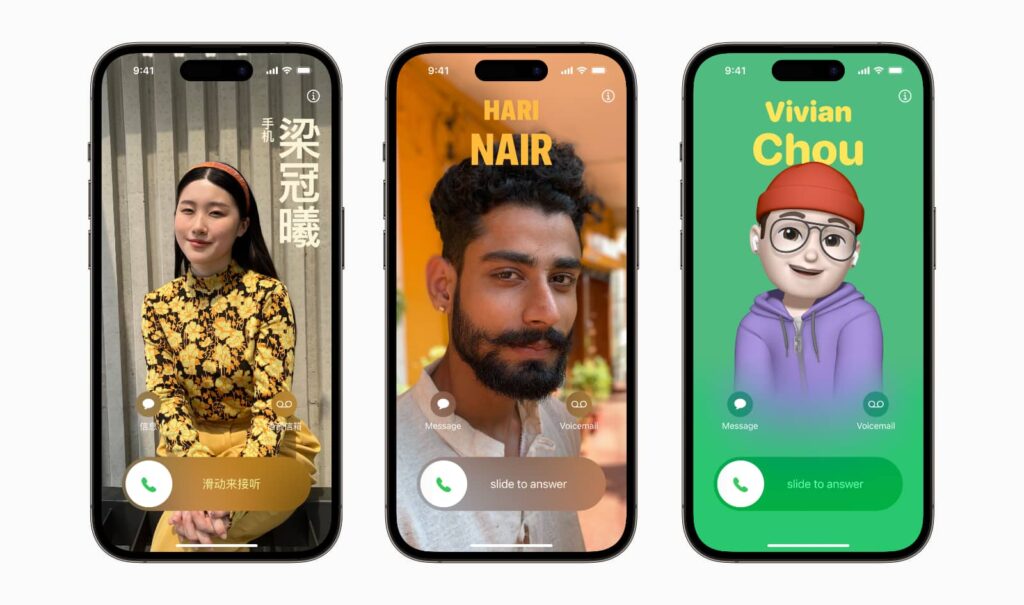 That could mean making extravagant titles with photos for certain people who call, giving you that little bit of customisation for friends, family, or that annoying person you wish wouldn't call. Apple also notes this feature will be available for third-party calling apps, so you should be able to make fun contact posters on WhatsApp and Facebook Messenger, among others, too.
It's not just the visual side of calls that's changing, but also the visual voicemail side.
Voicemail is an area Apple has shaped, largely because up until the iPhone offered a playback system directly on the device, you still had to call up your voicemail service and listen to it. Android eventually brought the feature to its devices.
This year, an iOS 17 voicemail update will see automatic transcription for the voicemail system, and it will all happen entirely on the iPhone you own. That's Apple's Neural Engine machine learning parts of its processor at work here, and it will be available on all supported phones at launch.
FaceTime will also support a visual voicemail, so to speak, so if someone isn't there, you can leave them a video message. Meanwhile, if they are there, FaceTime calls will now support animated reactions, which is basically something to make them more fun.
Meanwhile, that visual side will also cover messaging, with inline responses, location sharing, audio message transcription (like with voicemails), the ability to create emoji stickers by copying subjects from a picture, and a "Check In" feature that can notify friends and family if someone has or hasn't arrived, with more information they may need, such as location, battery level, and whether the phone is connected to a phone network.
Standby screens and sharing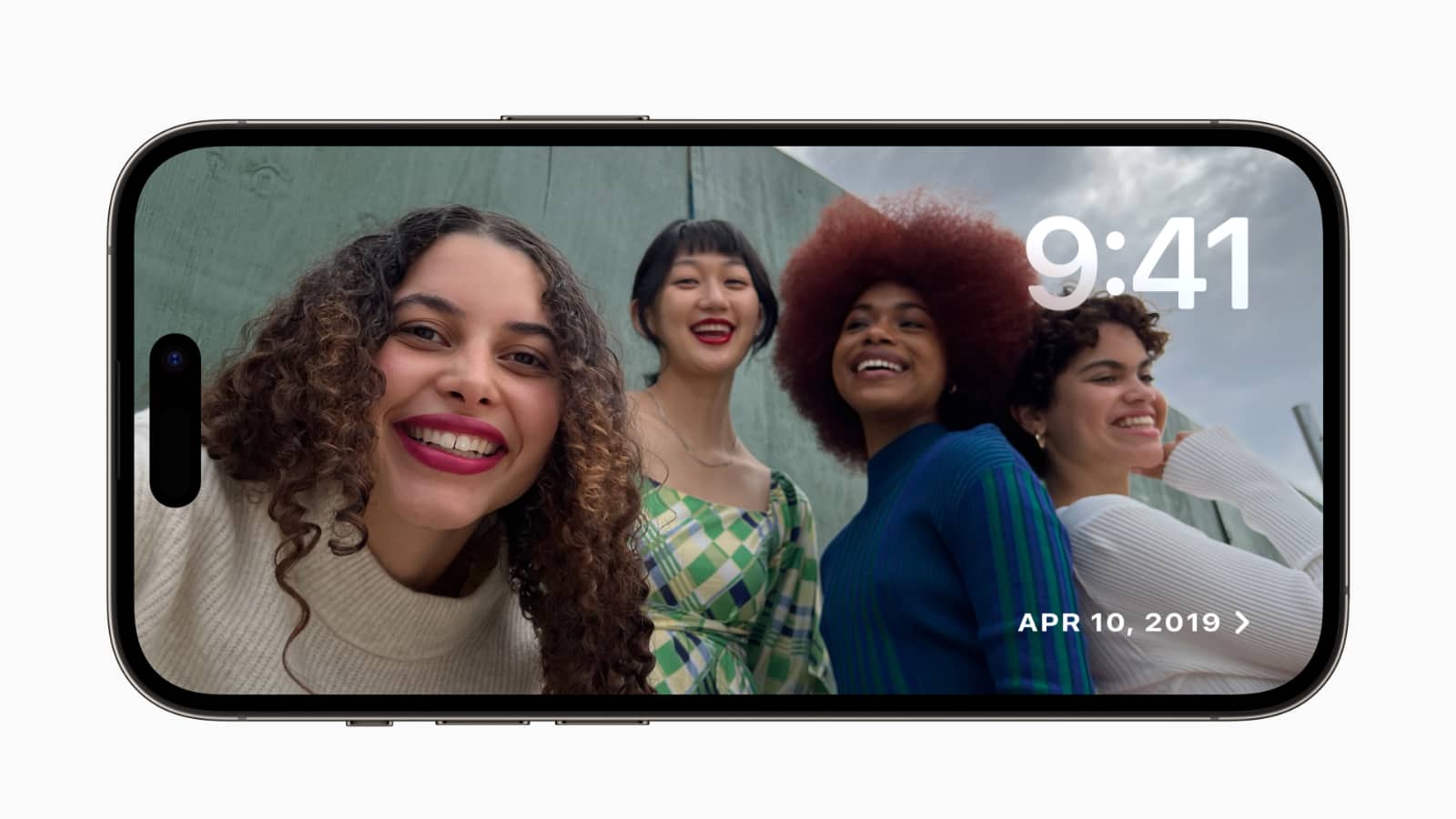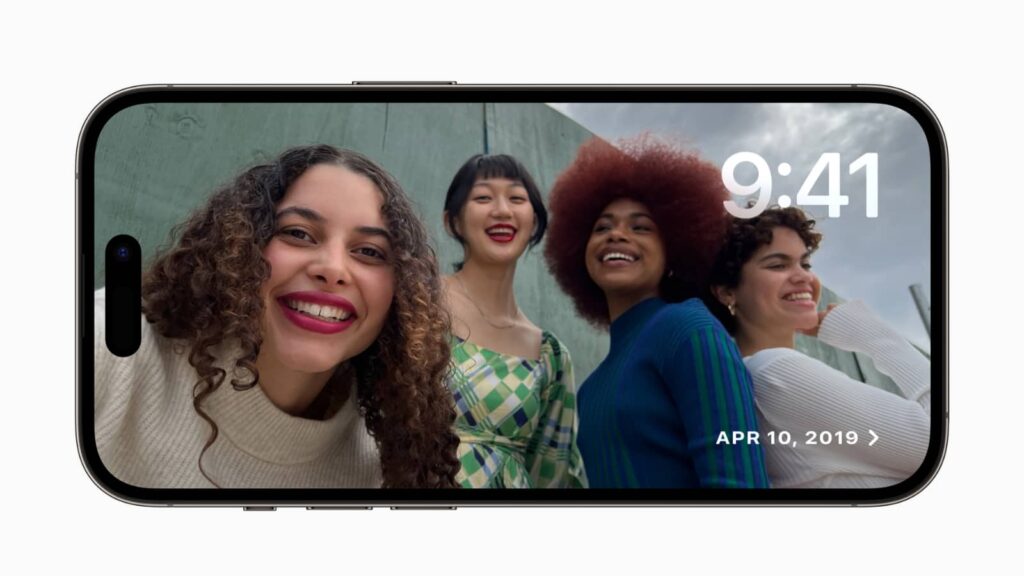 You'll also find a new feature that makes the standby screen of a charging iPhone that much more interesting, and more like a photo frame.
In what will possibly eventually be something for a smart speaker with a magnetic dock to charge an iPhone — one wonders if it'll be a little like a HomePod for a tablet — Apple is supporting a new feature it calls "StandBy", which will be a full-screen experience to turn an other blank and charging iPhone into something more useful.
Much like a Google smart display, or even the screen from an Amazon Echo, iOS 17 StandBy turns any supported iPhone into a clock, calendar, music player, or even a stack of other widgets, basically making use of the screen when the display is awake.
In the case of the iPhone 14 Pro and iPhone 14 Pro Max — and likely every iPhone 15 model and higher — the always-on iPhone screen will show this information in StandBy at all times, just dimmed because that's how that screen feature works.
In a way, this feature will make it possible to share what's on your screen with anyone else in the room, but it's not the only sharing featuring coming to iOS 17.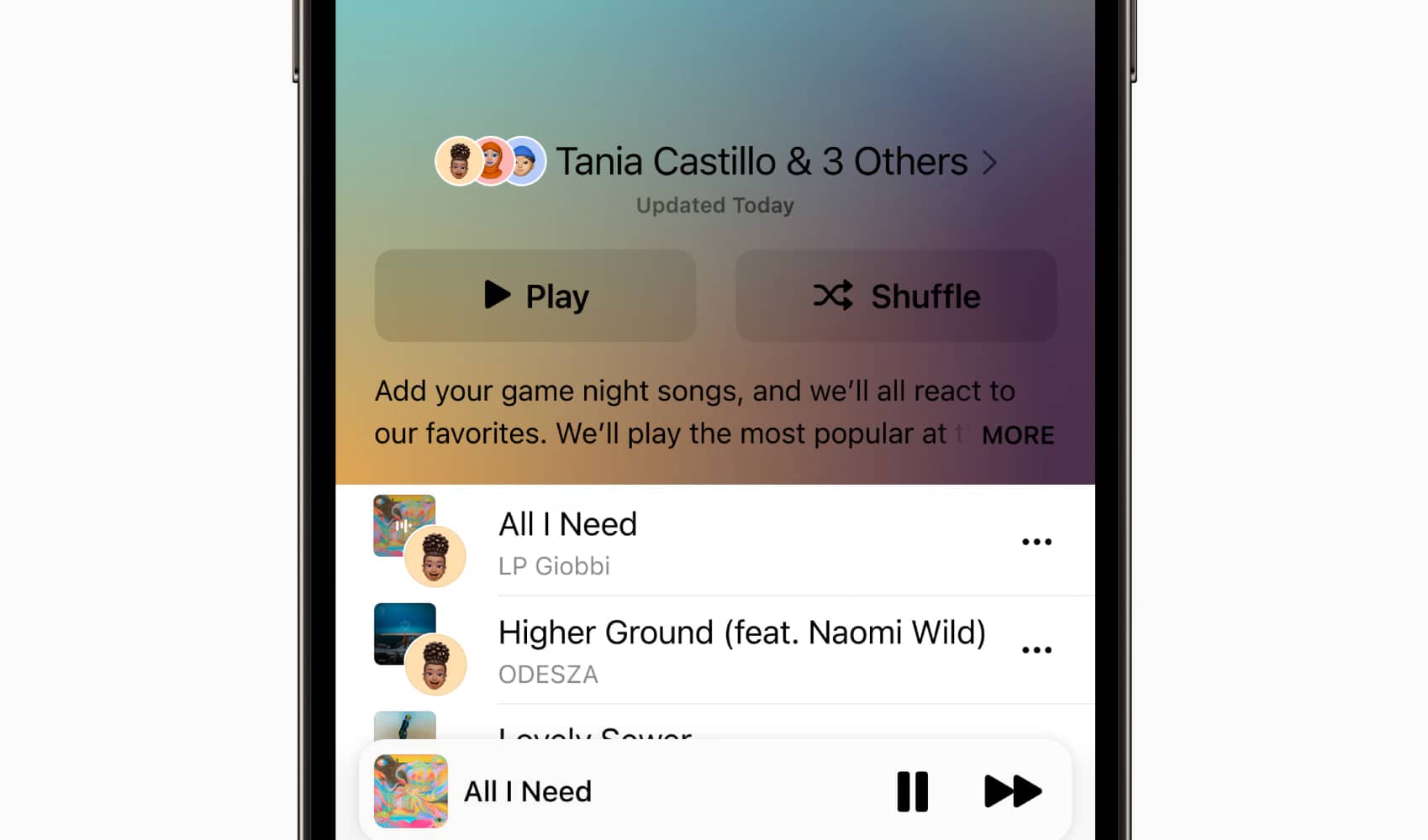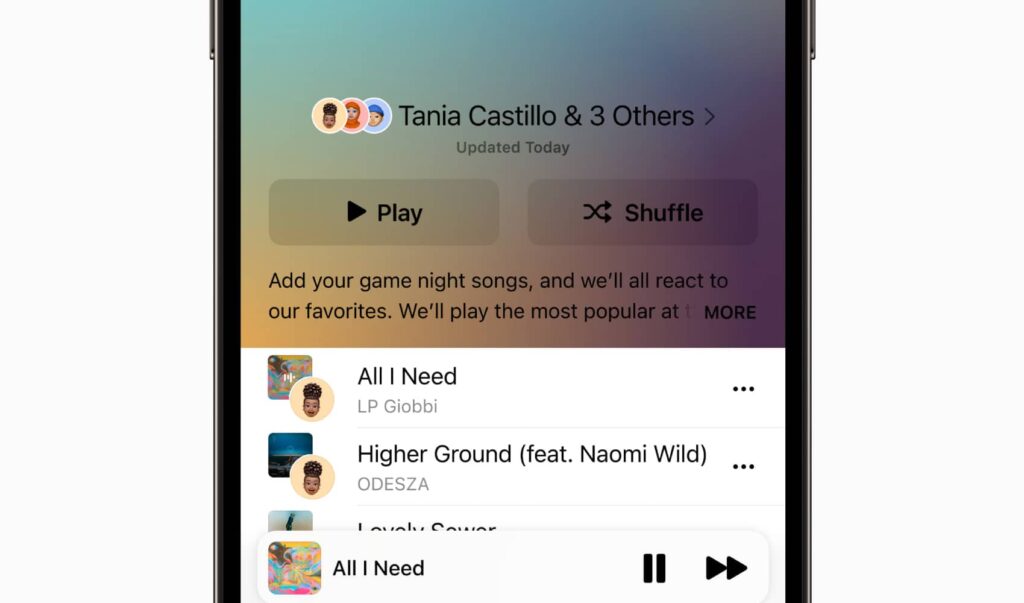 Apple Music will support collaborative playlists so people can work on lists of music together, while SharePlay inside of a car will mean someone can hit play, and other people with an iPhone can control the music with their own devices, even if they don't have an Apple Music subscription. Granted, they'll need an iPhone, but if a phone is connected through a car's speaker system, every iPhone can join in and be a DJ. Try not to get it stuck on "I'm Gonna Be 500 Miles" by The Proclaimers.
AirPlay will also improve on sharing, with a way to connect to TVs in hotels using AirPlay-enabled QR codes. While this might seem like a small thing, this feature is being built with privacy and security in mind, and is expected to be in select hotels by the end of the year.
A laundry list of other iOS 17 features
There's a lot more going into iOS 17, too, including:
Reminders gets a grocery list group to make shopping easier
Visual Look Up now working on paused video frames to made identifying things easier
Siri can be spoken to once simply by saying "Siri" and will then allow you to keep talking to it in context without needing to say its name,
Photos can recognise dogs and cats
Maps will see support for downloadable maps, handy if you're going out of mobile coverage
Health will get mental health features including a log of a mental state of mind
Accessibility gets improvements for people with disabilities, including having text spoken in a voice using Live Speech, while Personal Voice takes that technology and can create a voice that sounds like their own
Passwords and Passkeys can be shared with trusted contacts, provided they use an iDevice (it's encrypted through the iCloud Keychain)
There's also a new Journal app that will make it easier for people to write what they're doing, where they've been, and lock those details so no one else can read them. The whole thing is encrypted so it can't be opened, and Apple has an API for developers to add Journaling Suggestions, as well.
Availability for iOS 17: which phones get left behind?
Availability for Apple's next operating system is in the spring in our part of the world, with the beta available for developers now and a public beta hitting next month for folks who like to live dangerously.
It will be available for all recent iPhones, namely starting form the iPhone XS, iPhone XS Max, and iPhone XR and above. Simply put, the phones released in 2018 can get iOS 17 on their device, and anything released since.
But phones released before it? Sadly not.
If you own either an iPhone 8, iPhone 8 Plus, or iPhone X, your phone's last OS update will be iOS 16. Unfortunately, iOS 17 won't be made for your devices.
For everyone else, the update is on the way, and will likely arrive in September, possibly alongside a new iPhone.