Airports aren't always easy to get around, but if you have trouble at Australia's biggest terminal, there's now a solution on your phone.
Not being able to find your way through the maze of shops to the right gate is a very #firstworldproblem, but it's one Google and Sydney Airport have teamed up to solve.
This week, Google has announced that there's now a map for Sydney Airport terminals, helping you to find where you are and how you get to your gate, which in turn helps you get to your destination.
A little Iike Street View minus the street, it's an addition Google calls "Indoor Live View", providing an augmented reality approach to getting around the Kingsford-Smith airport in Sydney, Australia (SYD), covering terminals T1, T2, and T3.
It's a clever addition and not unlike Google's addition of IKEA store maps added over ten years ago, which is marginally more useful than the Street View found in places like the International Space Station, which are intriguing to look at and explore, but is by no means a real place you'll ever get the opportunity to visit. Rather, this is closer to Street View's use inside shopping centres, except with a layer of augmented reality on top to help you not just see what's in front of you, but direct you where to go.
Working inside your phone, Sydney Airport is the first Australian airport to support Indoor Live View on Google Maps and works across both iOS and Android, using a combination of indoor imagery and artificial intelligence to make a mapping experience to let you navigate with ease around a complex terminal.
With 62 gates, 55 bathrooms, and nearly 130 retail stores, Sydney Airport may not be easy for everyone to traverse, and this could just help point them in the right direction using an app they already have: Google Maps.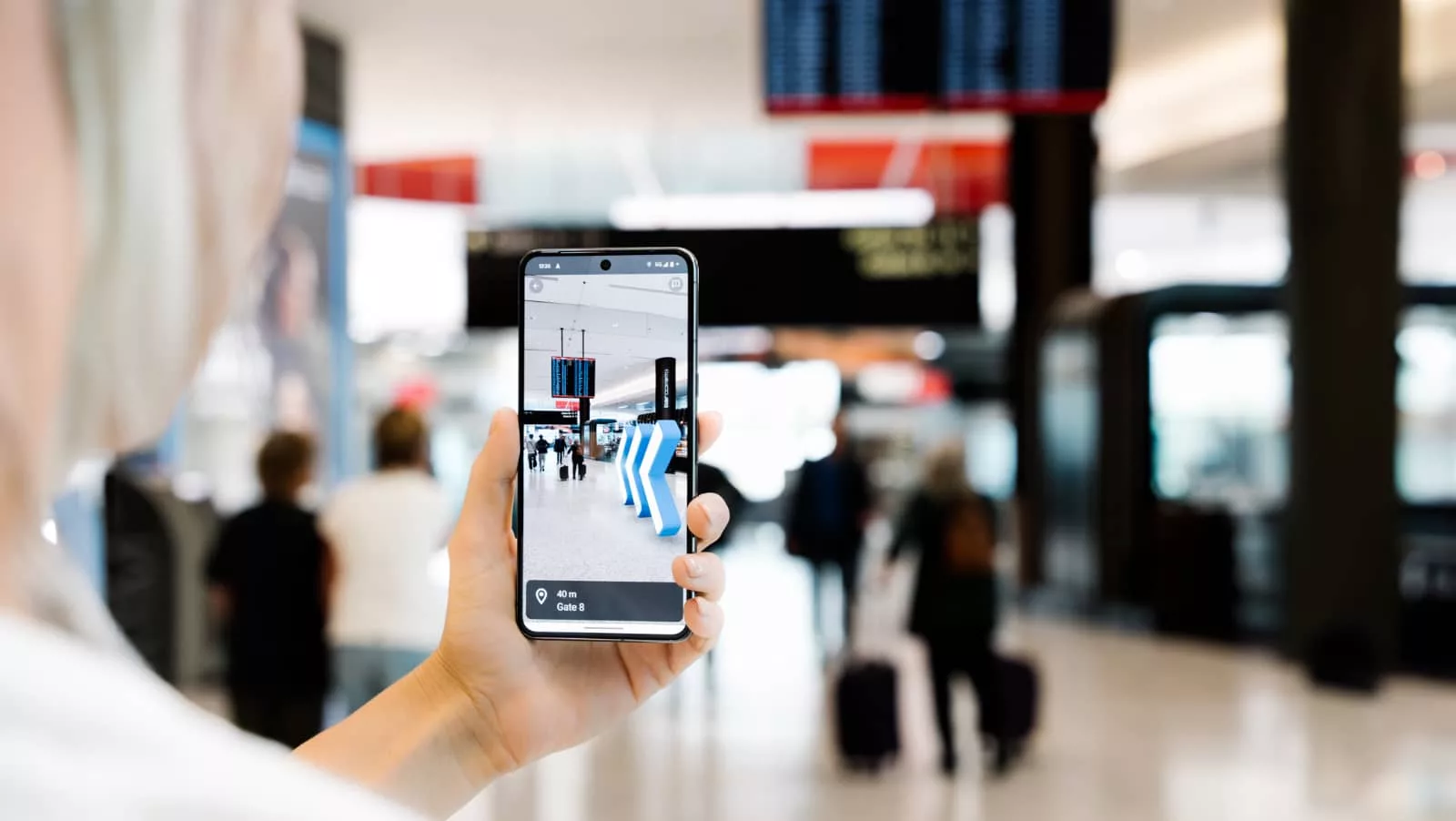 "This is a game-changer for people visiting Sydney Airport, as AR directions can help people have an enjoyable and smooth travel experience," said Anthony Bermuda, Group Product Manager at Google Maps in Australia.
"It's powered by a technology called global localisation, which uses AI to scan tens of billions of indoor Street View images to understand your orientation and provide assistance in real-time," he said.
To use it, you just need to use Google Maps from inside the airport, enter where you want to go, and head to walking mode and the Live View button. Alternatively, type in "Sydney Airport" in Google Maps to find a directory button for the airport, and then touch the Live View button to get real-time guidance, not unlike how a GPS might work, but with augmented reality overlays for your phone.
And it might just making getting to your gate that much easier. It won't solve you getting to the airport on time, but at least finding your flight may not be such a hassle.