Prefer Mickey and Luke Skywalker to Monet and Leonardo da Vinci? You might just get to show that with the latest addition to The Frame.
The word "art" means a lot of things to a lot of people, but for some, art can be something truly familiar, like what they grew up with.
If your idea of art is from something Disney owns, you might be intrigued to learn not just about one of the gadgets Samsung is showing off at IFA this year, but also what the company is releasing as part of its downloadable content library for its specialist art-inspired TVs, "The Frame".
Built to be a combination between digital art system and a TV you can actually use, Samsung's The Frame is one of its lifestyle TVs, and what happens when TV designers ask the question: how do I make the TV blend in with the wall in a way that doesn't just make it look like a TV is mounted to it?
The answer is a TV made to look more like a framed picture, complete with a low power mode that doesn't need quite as much light when the TV isn't in regular viewing mode, so that it looks more like a piece of art, complete with art downloads from galleries. And this year, some of that art could even be from a classic you've grown up with.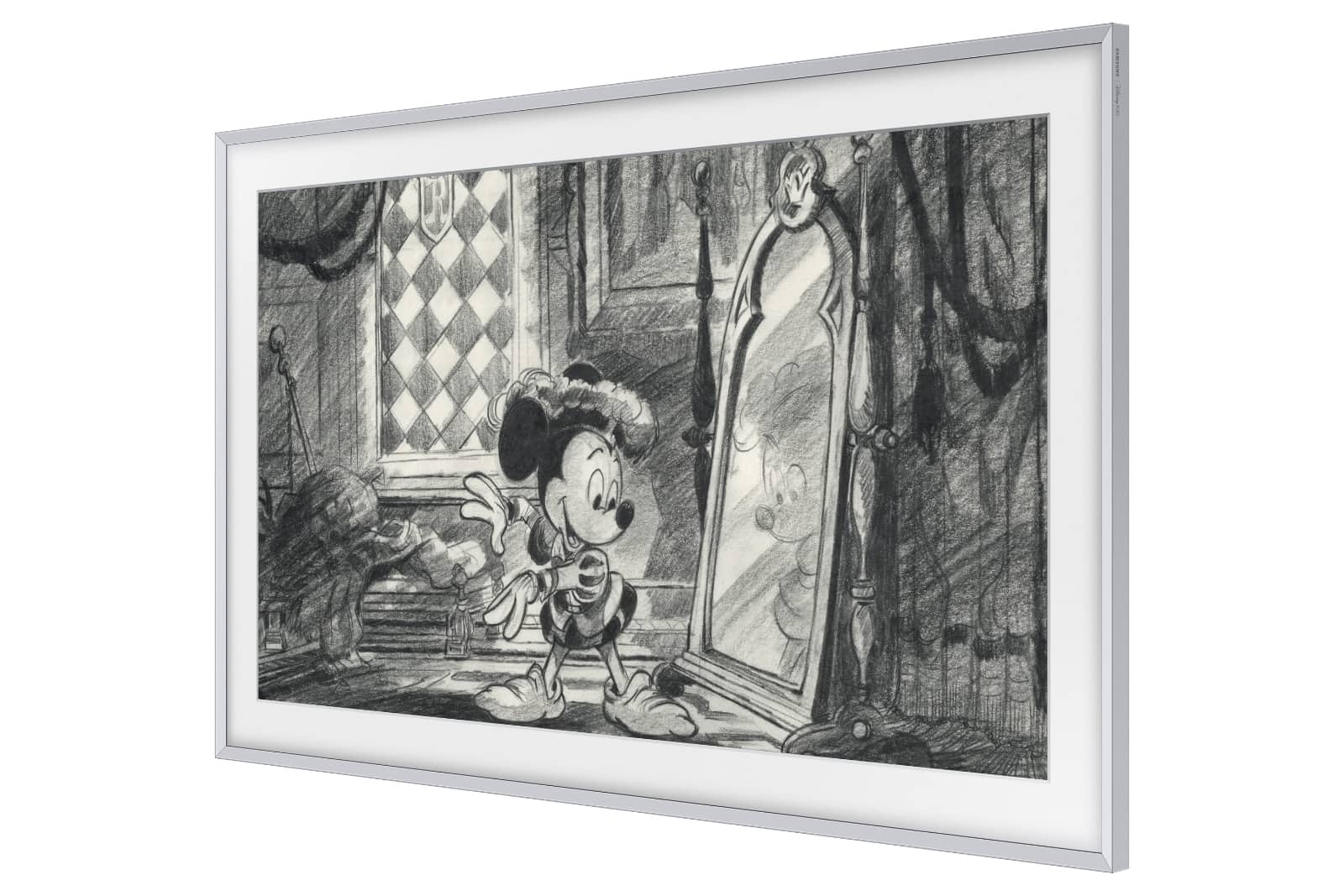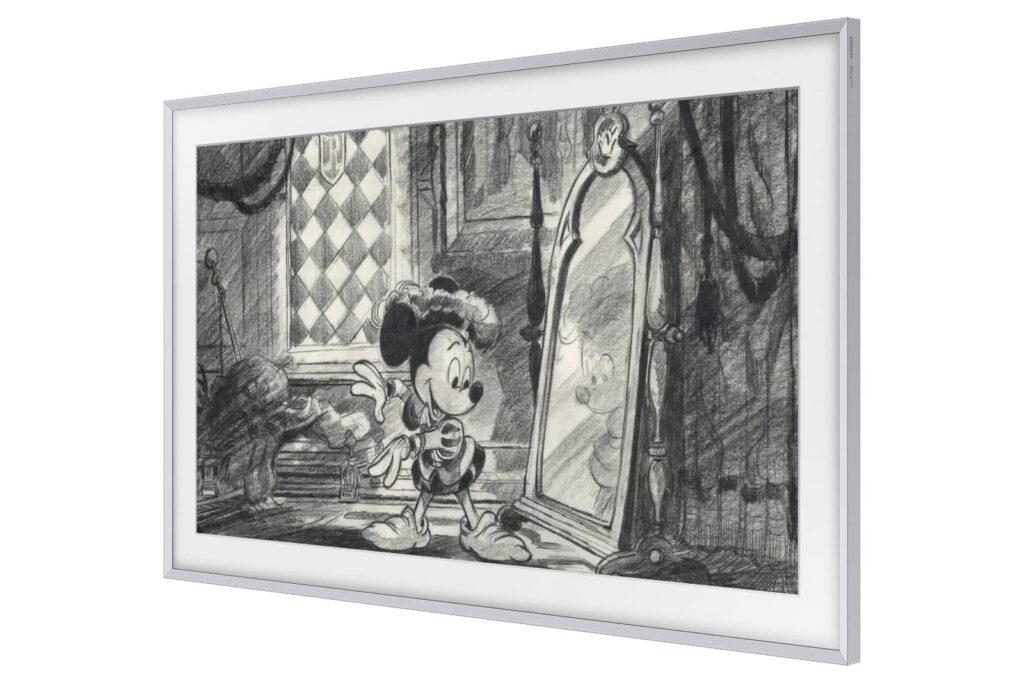 Announced at IFA 2023, Samsung has a new variation of The Frame especially made for the Disney 100 anniversary happening this year, which not only includes Disney branding on the side and start-up screen, but also 100 pieces of art from the Disney collection that covers Walt Disney Animation Studios, Pixar, Marvel, Star Wars (Lucasfilm), and National Geographic production stills.
It'll also come with a specific Mickey-inspired remote with the control pad, mic, and function buttons marked in black against an otherwise white remote, highlighting the hidden Mickey for all to see.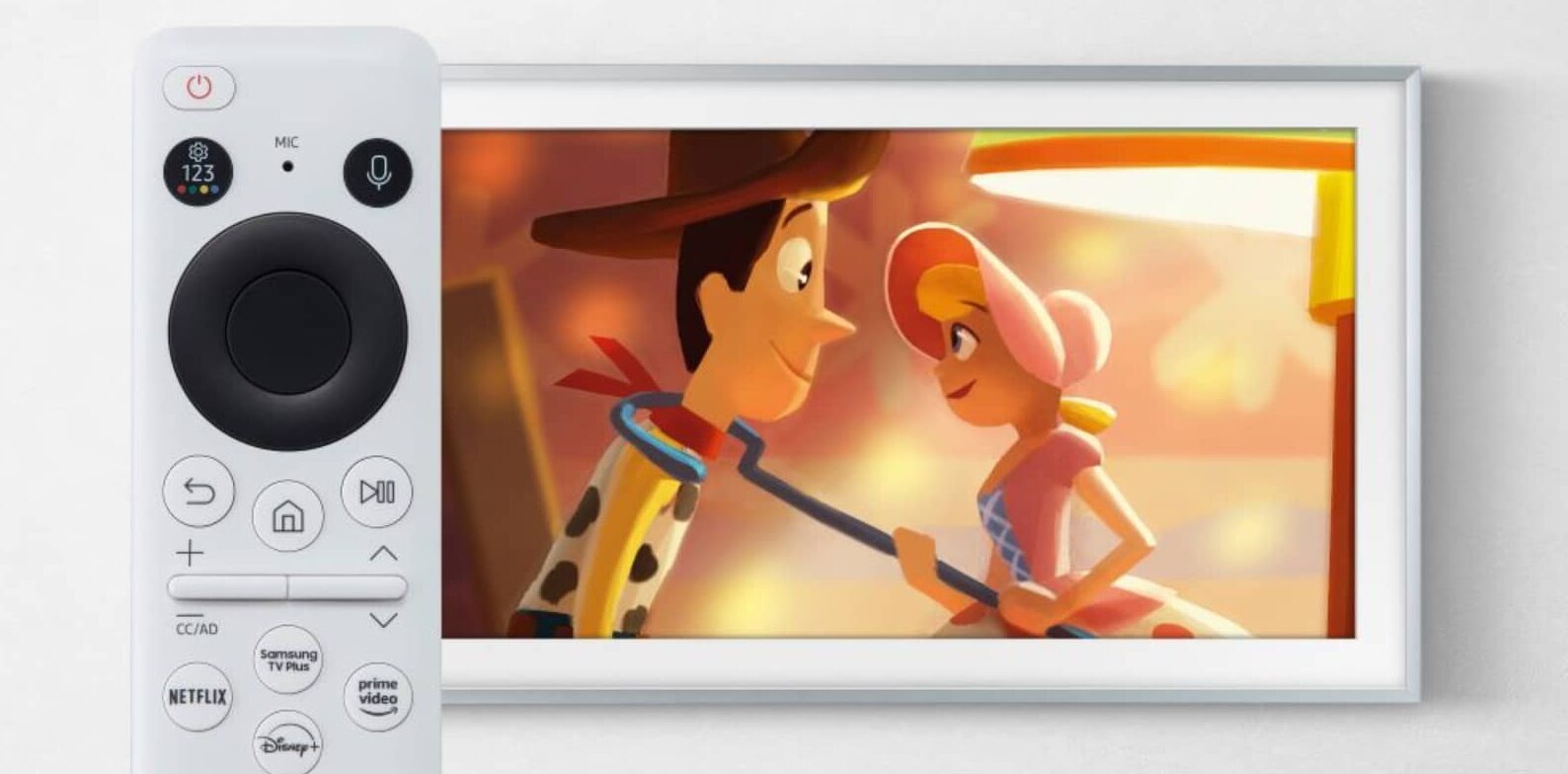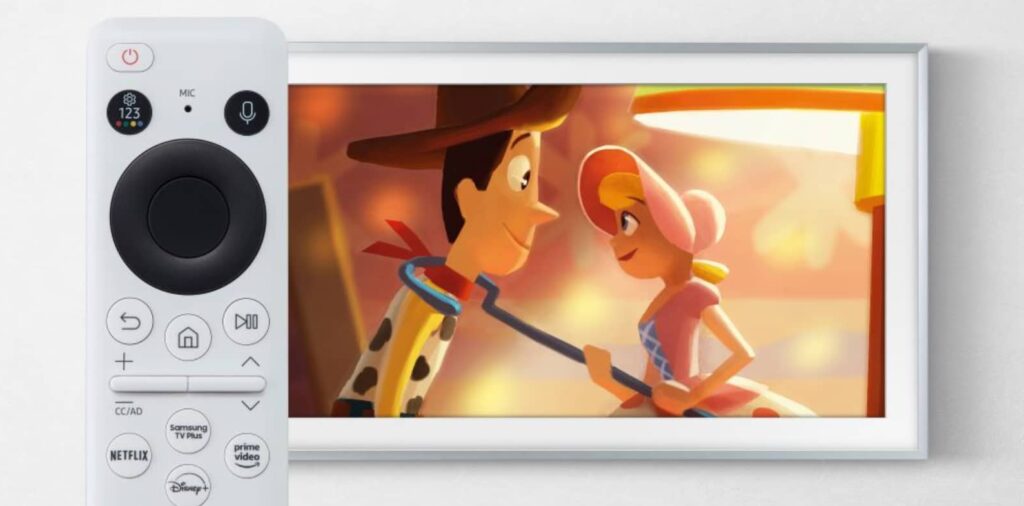 Samsung Australia hasn't yet announced if this Disney100 edition of The Frame will be coming to Australia yet though it will be available in a 55, 65, and 75 inch version. From what we can gauge, it doesn't look like Australia any nearby countries will see the TV, with the US, Europe, Korea, and Latin America the places earmarked for release of the special edition TV.
Even if the Disney100 Frame doesn't rock up to our spot in the world, Samsung has some updates for its art collections coming that you can pay for, as Disney and Samsung collaborate for art releases on the Samsung Art Store.
Much like how you can pay for art downloads from artists and galleries, The Frame will now include frames and stills from the Disney-owned properties, with over 100 pieces to start from.