If you prefer a TV that can do double duty as a piece of art, Samsung's 2018 Frame could be just the thing.
Samsung's play for a local share of the TV world isn't just with TVs that aim to blend into your room with an ambient mode. There's also that matter of the whole artistic side of things, something Samsung has been delivering in a product aimed to feed two needs with the one solution.
It's something we first saw last year with "The Frame", a concept that was part TV, part oversized digital photo frame, with the emphasis here not on the fact that it this big framed TV could display photos, but rather art. Real art, in fact, the sort that you might want to mount on a wall and stare at endlessly.
From a TV standpoint, it was still a 4K Ultra HD screen as far as Samsung was concerned, but it wasn't necessarily the best in the business, opting for a passive operation when the TV was off, leaving it in a sort of "on" mode, but working at 30 percent of the power, and keeping the image a little closer to muted than when the screen was on for entertainment.
A year has passed, though, and that means it's time for an update, which is exactly what The Frame is getting, keeping its name but seeing an update.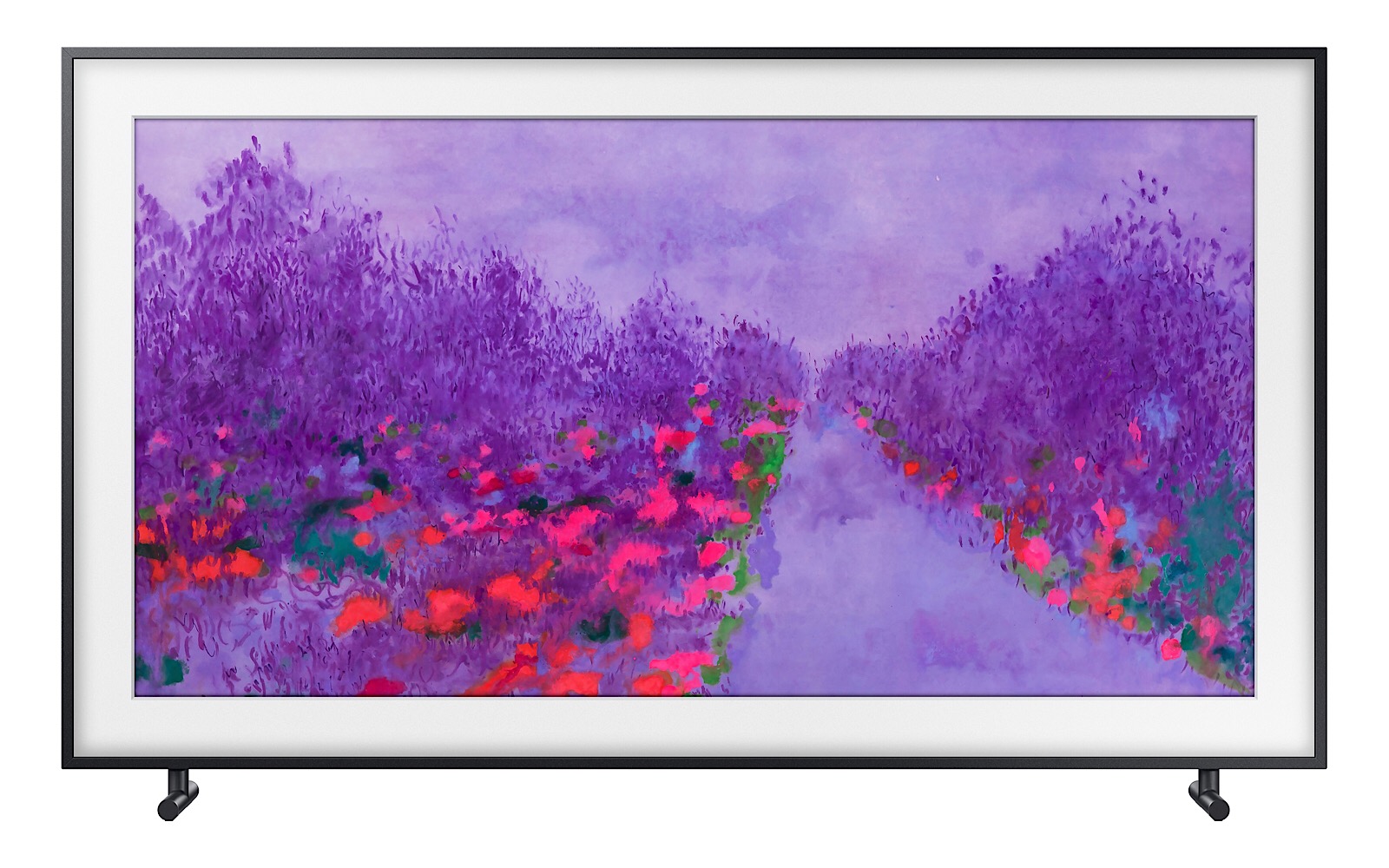 The 2018 Frame looks more or less the same, and even sports the same interchangeable wooden frames to make it look more like a work of art, but now there's a little more to it, bringing it in line with what Samsung is making standard in its other 2018 TVs.
There's the "One Clear Connection" cable to mount the TV cleanly and make it look more like art, and Samsung's Frame TV now sports a new interface to look through different art based on the colour scheme of the room.
Samsung's art choices have now expanded, and Samsung's Art Store includes artwork from museums and agencies around the world, allowing you to find the pieces that suit your home.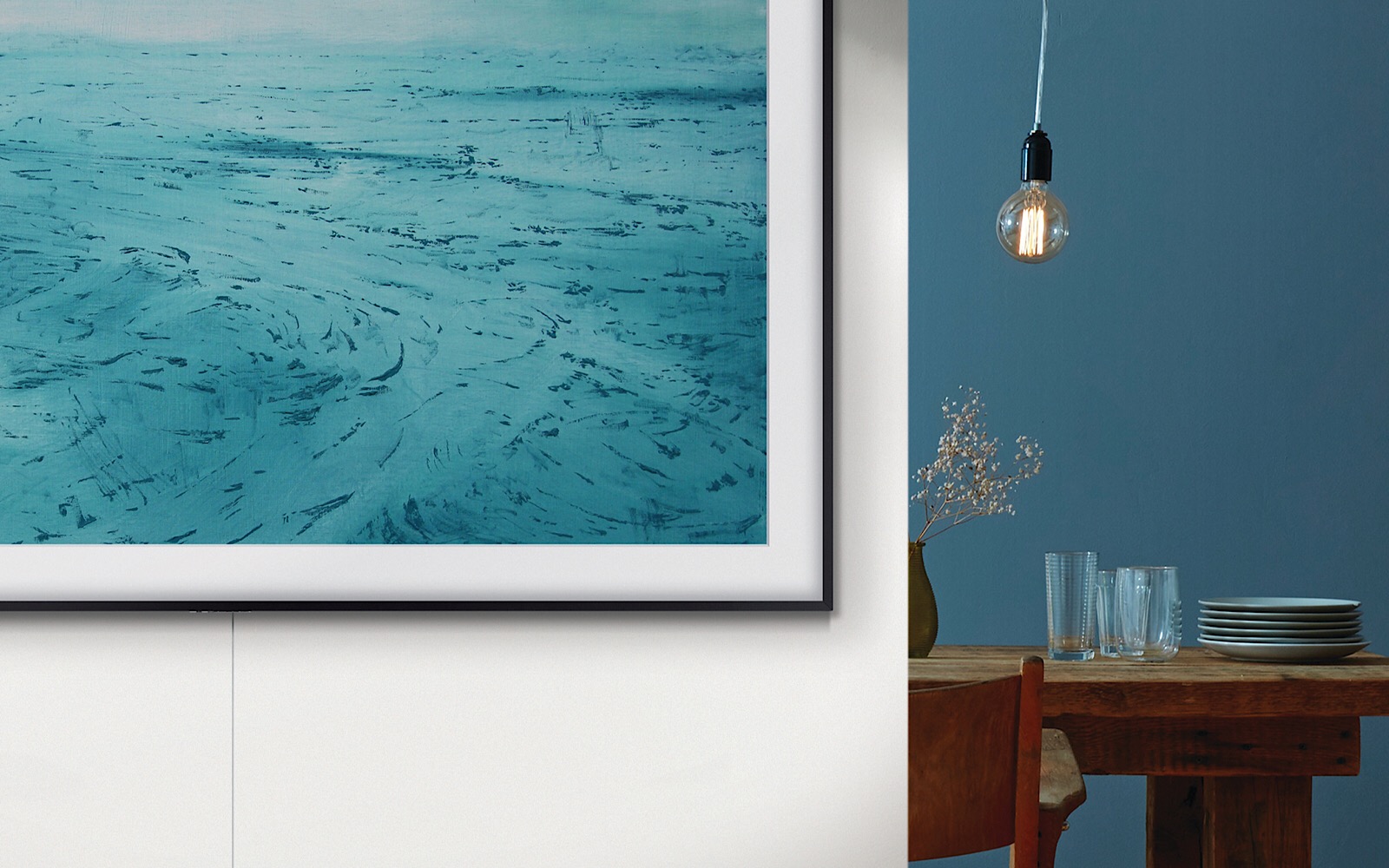 From a TV standpoint, you can expect HDR10+ support, as well as Samsung's Smart TV experience, making it good for whether you want to stare at the artwork on the screen or that film you rented.
"The Frame tackles the long-standing issue of a big blank screen that appears when you turn your TV off," said Hass Mahdi, Head of Audio Visual at Samsung in Australia.
"Instead, your TV can now display an incredible array of local and international artwork that will enhance the appearance and ambience of your home," he said.
"As a brand we're dedicated to developing and enhancing the way our products provide people with an amazing experience. This year, we're providing a fresh perspective on The Frame and delivering Australian living rooms a set of new features that display art in an incredibly compelling way."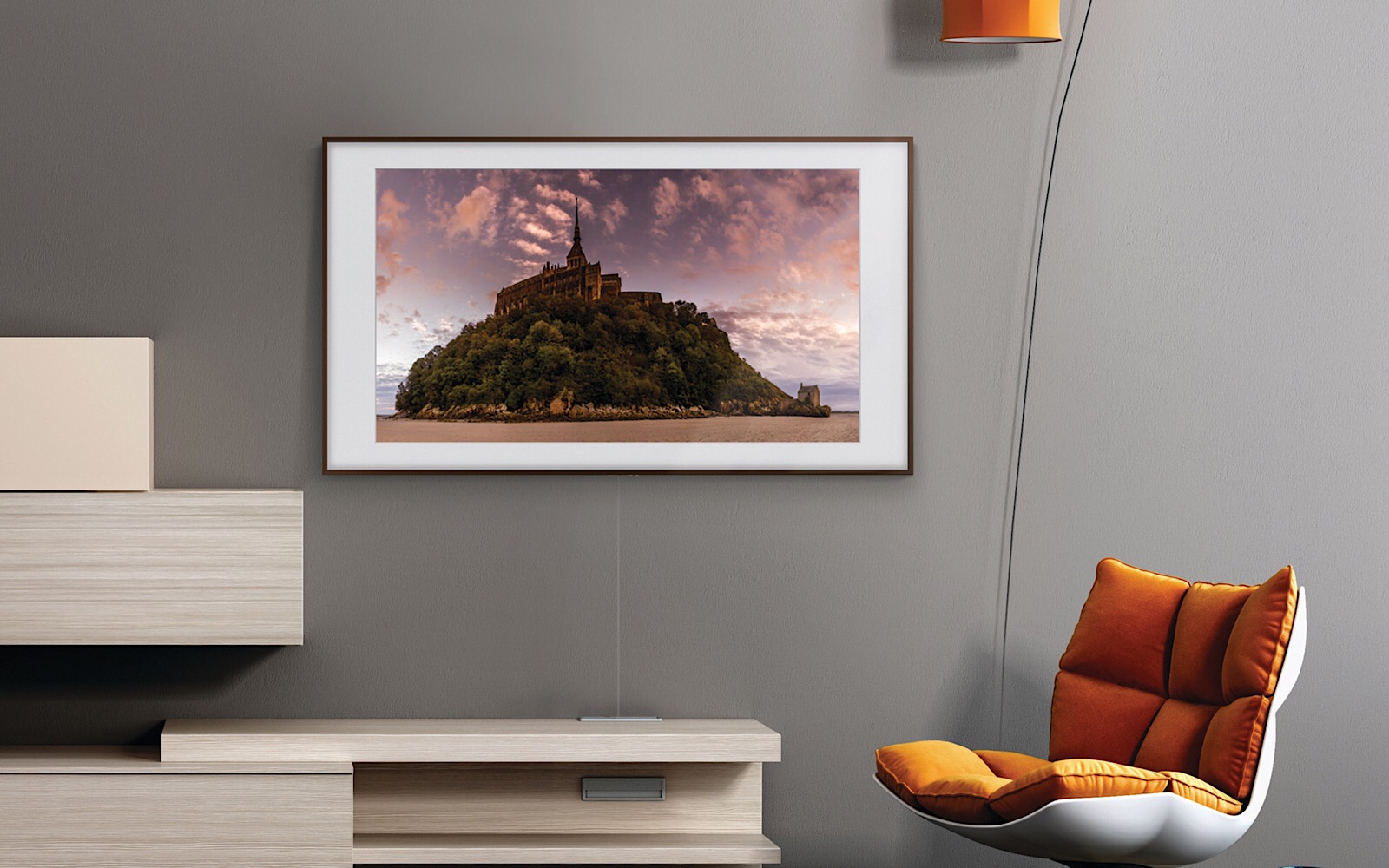 While we doubt folks with last year's model will find a compelling reason to upgrade, those who do will find the frame options from the 2017 model will fit the 2018, even though the 2017 Frame TVs won't be around for much longer.
In fact, the 2018 Frame TV will replace the 2017 models, with Samsung offering three: a 43 inch, 55 inch, and 65 inch model.
The 55 and 65 inch models should be available shortly for $2699 and $3899 respectively, arriving at David Jones, Harvey Norman, and the Samsung website, with the $1799 43 inch model coming later in November.