Need to charge your phone while also keeping it aimed at you? The latest MagSafe addition from Belkin does two things at once.
MagSafe power banks for the iPhone 12 and higher are a bit of a "dime a dozen", with the same principle every time, but the latest from Belkin could be one of the best uses yet.
Going one step more than the basic charging brick, Belkin's "Magnetic Wireless Power Bank 5K + Stand" doesn't mince words in its name, declaring exactly what it does from the outset: it's a charging bank with a kickstand built in.
That little stand could make a world of difference if you're watching something on a supported iPhone, which will see it working on devices from the iPhone 12 and up, such as the iPhone 12 Mini, iPhone 13, iPhone 14 Pro, and so on and so on. Basically, anything with Apple's phone edition of MagSafe (which is different from the laptop version).
Outside of the kickstand, the hardware is very much like other MagSafe charging packs, and indeed the ones Belkin makes, as well. While it will charge an iPhone using 7.5W of wireless charging via MagSafe, it will need to be charged up via the Type C USB port at the bottom.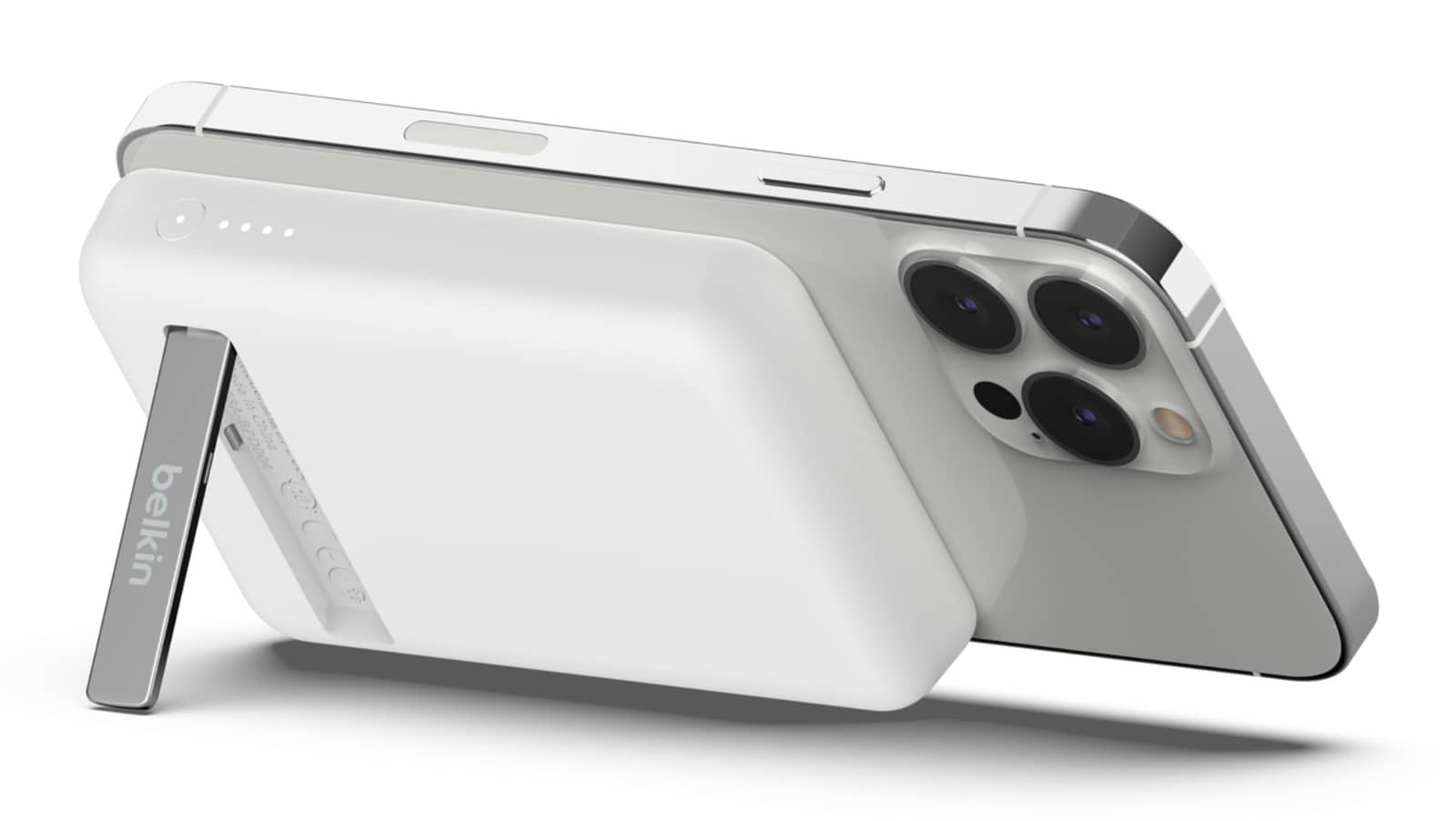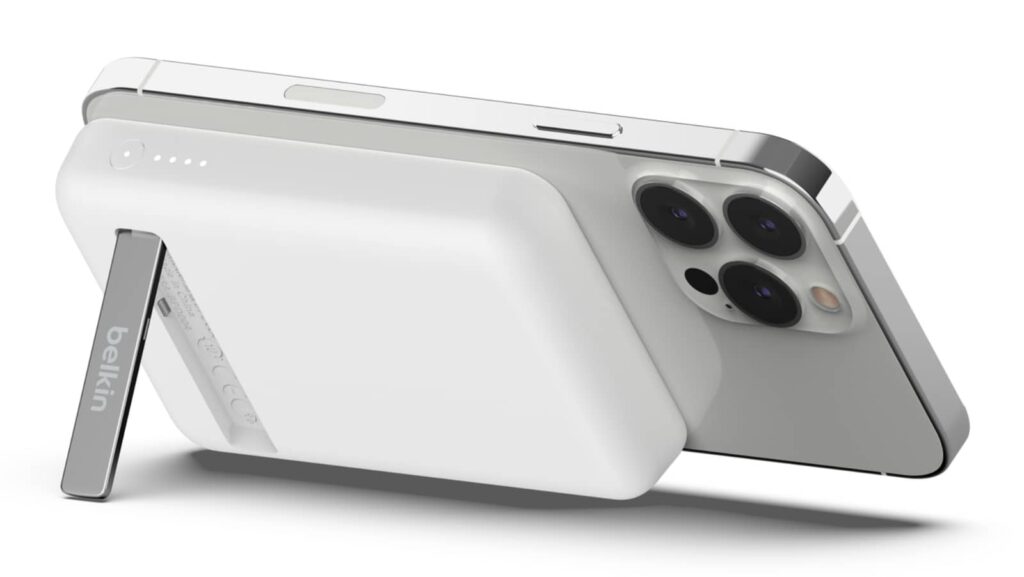 Sadly, MagSafe chargers like Bekin's desk and bedside Boost Charge models won't charge up the bank, though there is an indicator on the side to let you know how much juice the pack has.
Theoretically, there should be enough for at least one full charge, possibly stretching into two, with up to 19 hours of playback, though it can also be used for any device that isn't an iPhone via the Type C port, as well. Yes, that Type C port goes both ways, charging the power bank and charging other devices.
Belkin's BoostCharge Magnetic Power Bank and Stand is heading to stores across Australia now, priced at $69.95 locally.
=