Another surprise announcement for Apple this week sees the big HomePod return, and with it some updates made to add more than just big sound at home.
It's been almost two years since Apple retired its first HomePod, leaving around the thoroughly excellent but quite small HomePod Mini as its sole speaker for folks to get an Apple Music experience outside of a pair of headphones in a device made by Apple to communicate sound in a big way, and the landscape is a little different.
While the HomePod was once the way to get Apple Music playing in your home using just your voice, it's not the only way.
You could wirelessly talk to any number of Bluetooth speakers, and now that Amazon supports Apple Music on its Echo speakers, and Google can play Apple Music, too, you don't need to spend on an Apple-made smart speaker to call up an Apple Music playlist. We trigger one all the time for our daughter on an Echo to wake her up each and every day.
But if you still yearn for that Apple experience, and the compact HomePod Mini isn't cutting it for you, there's good news: the original HomePod is back. Or rather, the original HomePod design is back, because Apple has upgraded what's inside.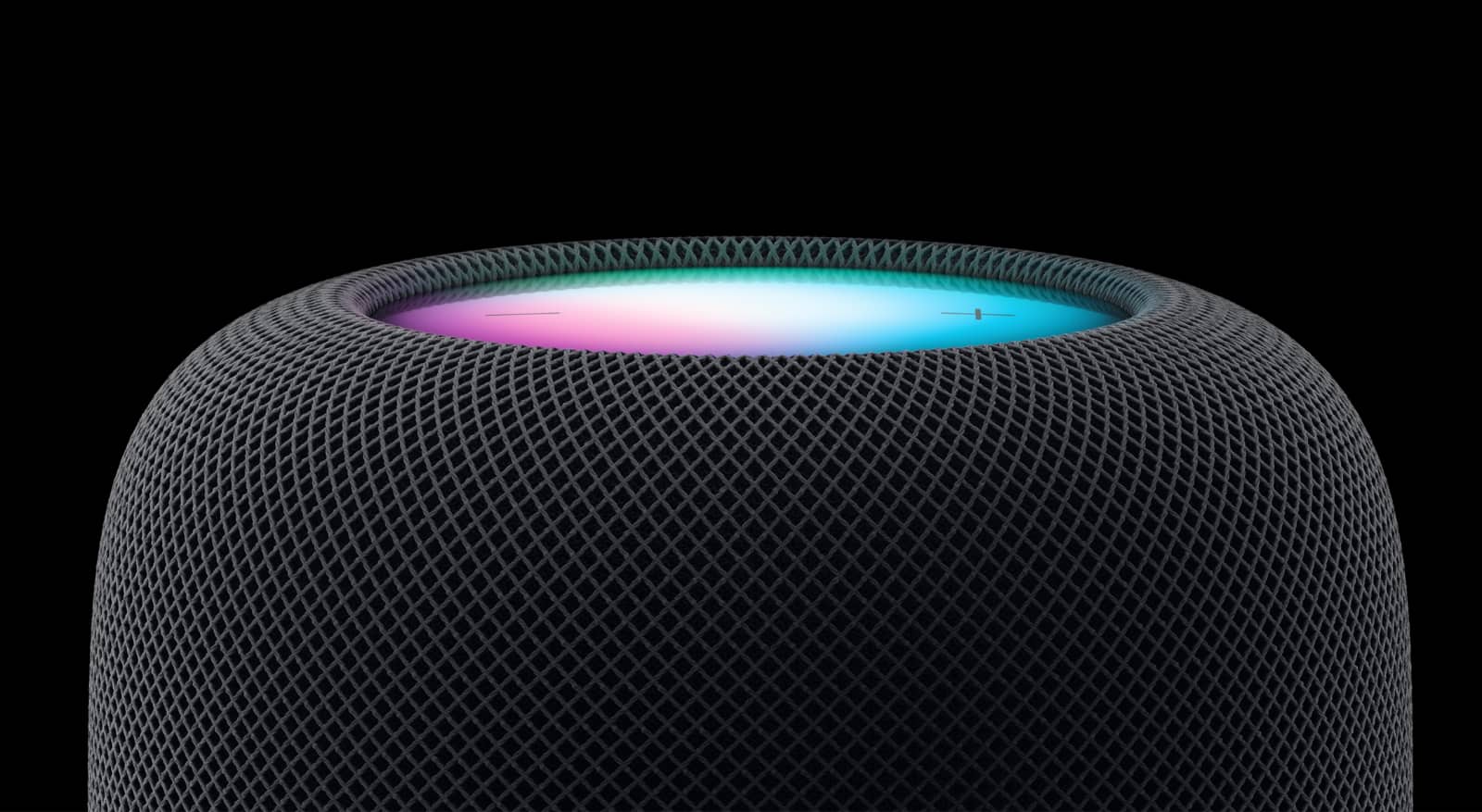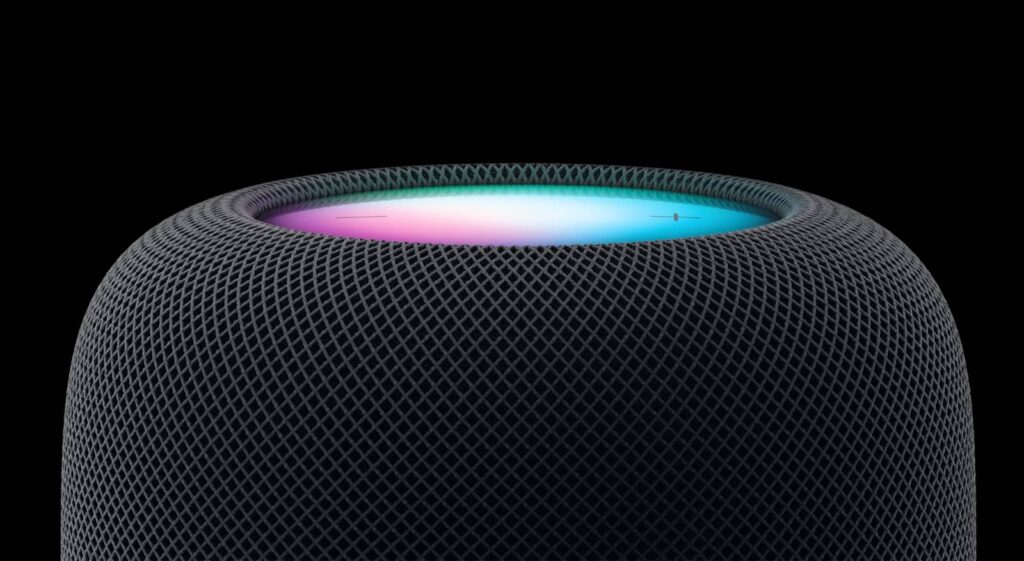 Something old, something new
Another surprise announcement for Apple this week joining the news about new Mac chips and new MacBook Pros (plus a refreshed Mac Mini), the news of the resurrection of the original HomePod was a surprise a good two years in the making.
Apple retired the original big HomePod roughly when the HomePod Mini turned up in 2021, and instead focused its efforts on the smaller speaker. Fast forward nearly two years (it'll be March in two months!), and there's a new model back in its place.
Still called the "HomePod", but now the second-generation model, it'll feature the same pudgy cylinder design with a recycled mesh fabric over the entire unit, though all the new stuff is hidden inside.
There's a new chip for processing audio, the Apple S7, the chip used for the Series 7 Apple Watch, and it'll process the audio for an assortment of five tweeters sitting atop a woofer, a motor that can move the diaphragm, and a build in microphone to handle the bass and equaliser.
Much like how Apple spent a lot of time processing audio in its revised AirPods Pro 2nd-gen, the HomePod 2nd-gen will use processing power to deal with how it handles audio in your home, using room sensing technology to listen for reflections of sound based on room position to work out how the audio sounds, and how it should sound, adapting and shifting what you hear. It may work in the same way, and given how solid the AirPods Pro are, it should mean excellent audio from the speaker, as well. Mind you, the first HomePod was pretty solid in terms of sound, so that should come as little surprise.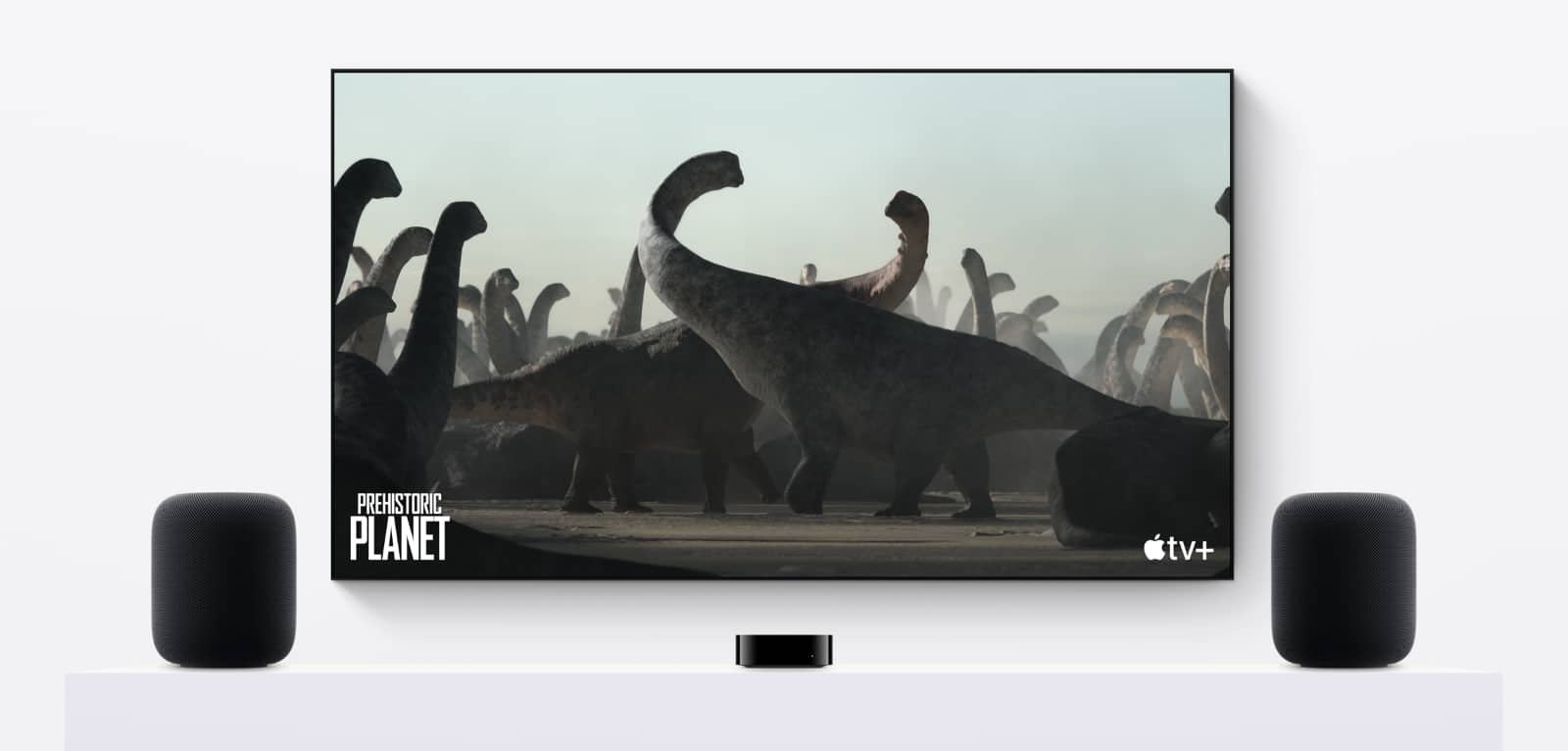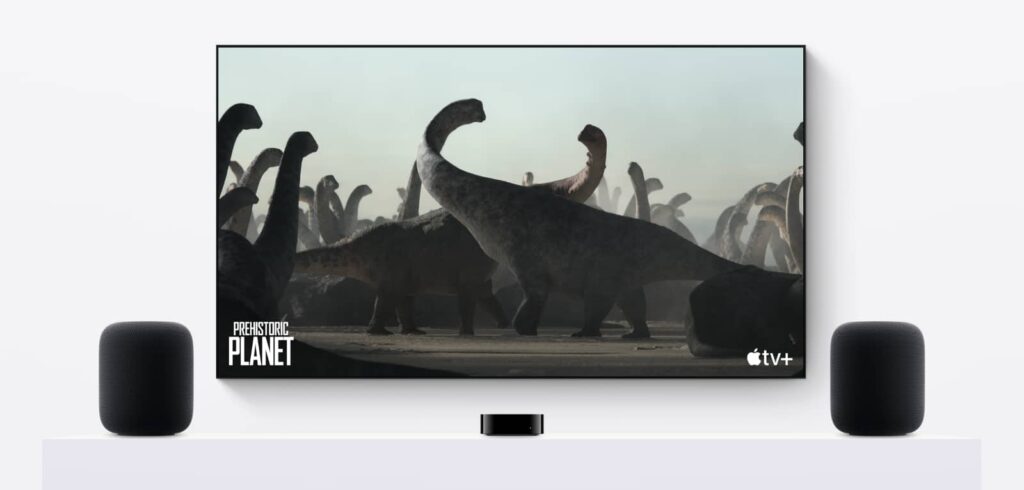 Like the HomePod Mini speaker, spatial audio is supported here, and two HomePod speakers can create a stereo pair, while more than one speaker in a home can create a multiroom experience not unlike what a Sonos system can deliver. If you have two and a recent Apple TV, you can even make use of the eARC on that gadget to turn two HomePod models into a speaker system for an Apple TV, which is likely going to be a lot better than what we first tried that years ago before it became a thing.
There's also support for Ultra Wideband technology not unlike what's in the Apple Air Tag, allowing iPhone owners to hand a song from a phone directly to the speaker itself, allowing you to jump from listening on your headphones after a walk home to listening on a bigger speaker when you arrive.
However, that's only one method of control, because you can always still talk to your speaker.
Talking to Siri about more than just music
Like all other smart speakers (and even smart displays), talking will likely be the main way you'll play audio on a HomePod, and Apple even has its Apple Music Voice plan with that in mind.
To that end, Apple says the HomePod 2nd-gen can recognise up to six voices, handy given an Apple family account supports up to six people, and can trigger personal playlists, calendar events, and reminders for each of those people. You mightn't need to buy a separate speaker for each of your Apple Music family account members.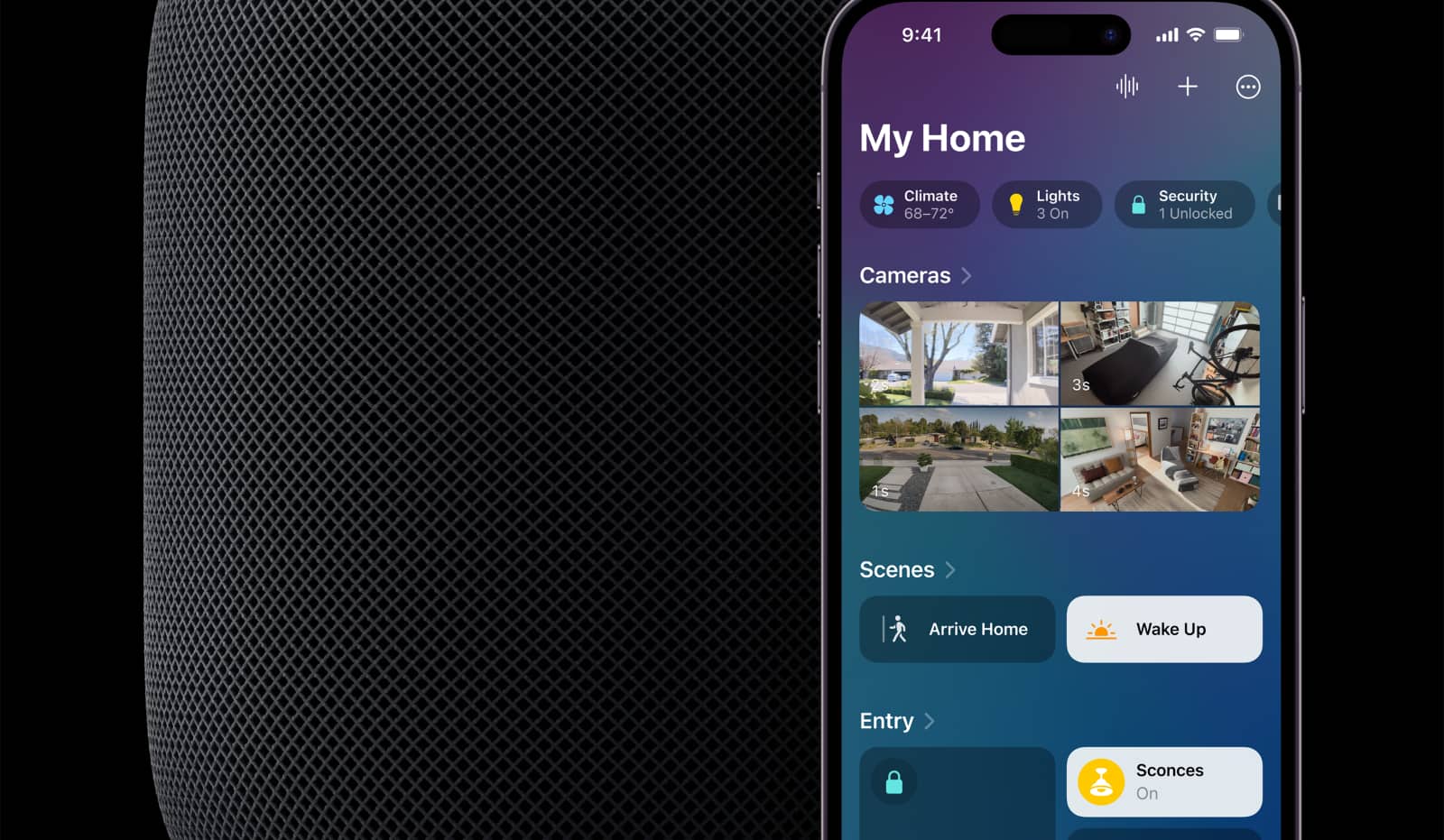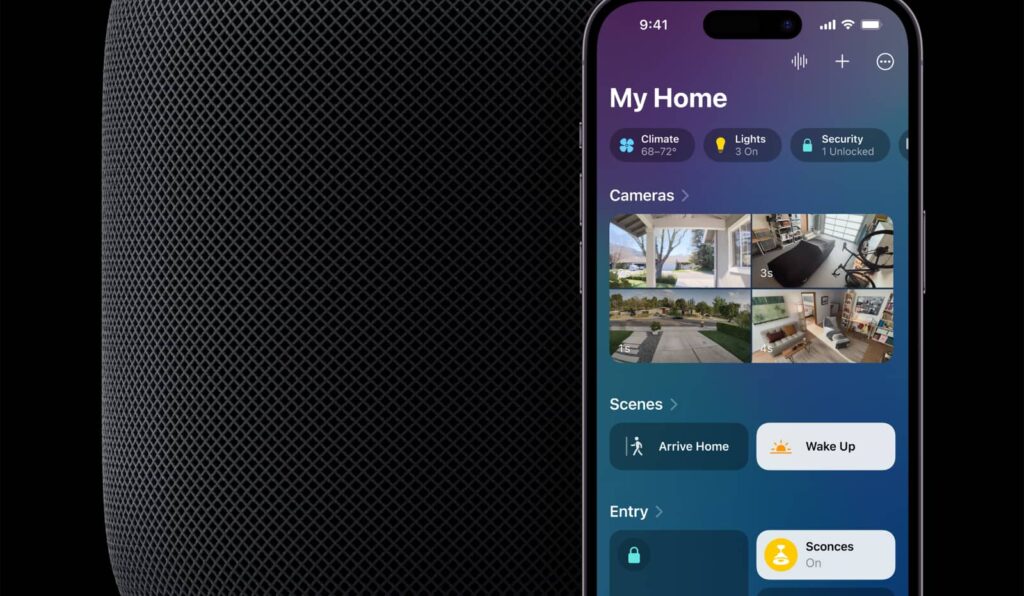 But playing music is just one part of the package, the new 2023 HomePod revival will also see support for the Matter smart home standard, handy if you're looking at upgrading your home this year. Quite a few Matter devices are on the way, and Apple will allow you to talk to smart home gear simply by your voice. For instance, if you have a smart blind controller, you should be able to get Siri to open the blinds with a simple command, or even stack several into one scene so they all play out rather like a routine made for other smart speakers.
There are also sensors inside the 2nd-gen HomePod for temperature and humidity, so if you have compatible air conditioners or fans, a change in temperature could trigger another gadget in a smart home.
"Leveraging our audio expertise and innovations, the new HomePod delivers rich, deep bass, natural mid-range, and clear, detailed highs," said Greg Joswiak, Senior Vice President of Worldwide Marketing at Apple.
"With the popularity of HomePod Mini, we've seen growing interest in even more powerful acoustics achievable in a larger HomePod," he said. "We're thrilled to bring the next generation of HomePod to customers around the world."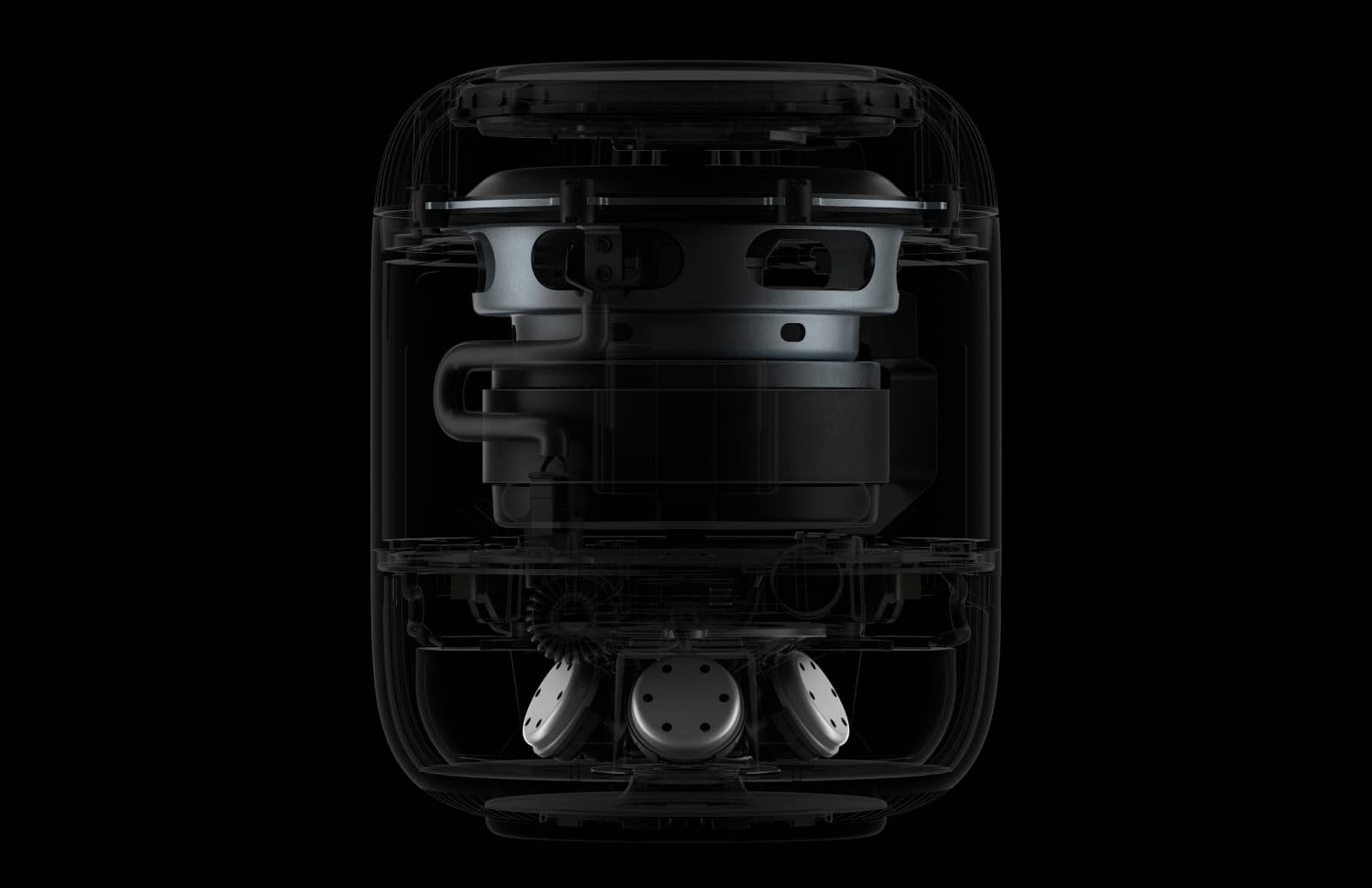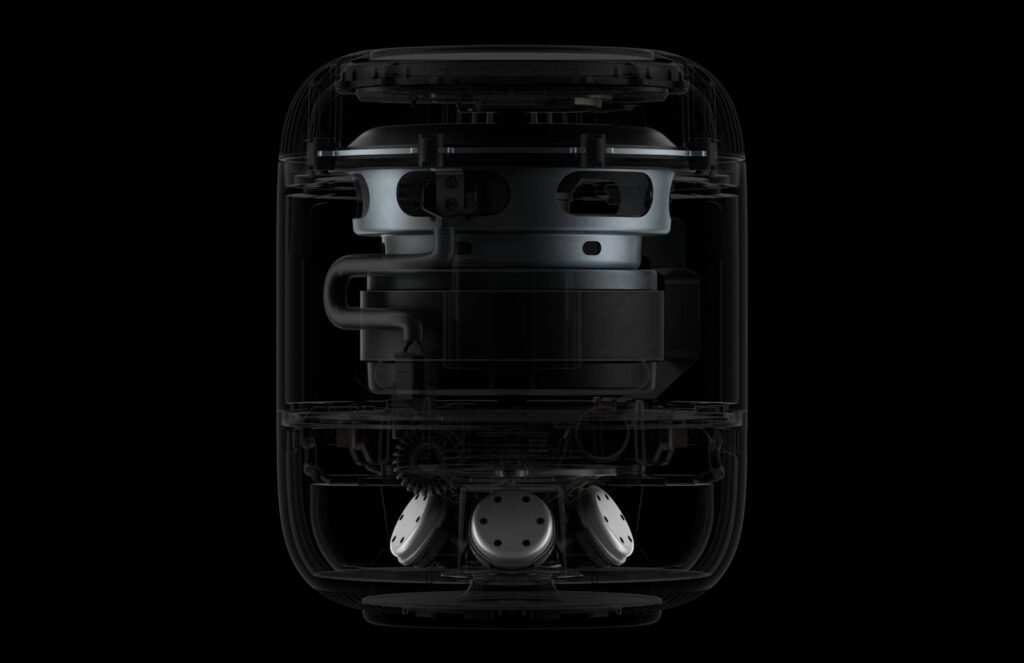 Australian pricing and availability
If the idea of a new HomePod is exciting, you won't have to wait long, with Apple targeting a release for Australia and quite a few other places from Friday, February 3, also known as two weeks from now, landing locally for $479.
Like the previous HomePod releases, you'll need an iPhone or an iPad to set the thing up, and it has to be a recent one, given it needs iOS 16.3 to work, so make sure to upgrade your operating system before diving in.
We're checking to find out whether Apple Music is the only music service you can use Siri with, though. Previous HomePod models leaned hard on Apple Music, which requires a subscription, and given this can make use of spatial audio on Apple Music, it's pretty clear Apple Music will be the preferred choice. However, the HomePod is still a speaker, so while Apple Music might be what Apple suggests, it should still play nicely with other services, too. We'll let you know what we learn.