You're probably used to news about TVs and headphones and speaker as and computers at CES, but it's not all that gets launched at the big tech show.
Technology news may typically cover the big ticket consumer goods at the first of the year consumer tech show, but in recent years, we've seen some of the less expected gadgets make an appearance. Some of these are things families still depend on that are evolving and changing, even if most folks aren't normally talking about the tech inside of them.
However, CES is a technology show, and so when tech changes, it makes sense to talk about it there, so when breast pump technology changes, it makes a lot of sense for families to learn about it there, as well.
In the world of breast pumps, technology changes can seem few and far between. We reviewed the Phillips Avent breast pump a few years ago, and it isn't quite the wearable that Willow launched before that came out, either. A few years on, glance at the breast pump market, and it seems few companies have learned from those little changes.
Yet we're hearing of another tackling breast pump change being shown over at CES, coming not just from Willow or even other competitor Elvie, but rather a brand we've not heard from before, Dao.
It's a company that has reportedly been around for over 10 years, dabbling in wearable breast pumps, and this year, in 2022, has a compact that it's calling the world's slimmest breast pump, handy for folks who need that. Specifically mums.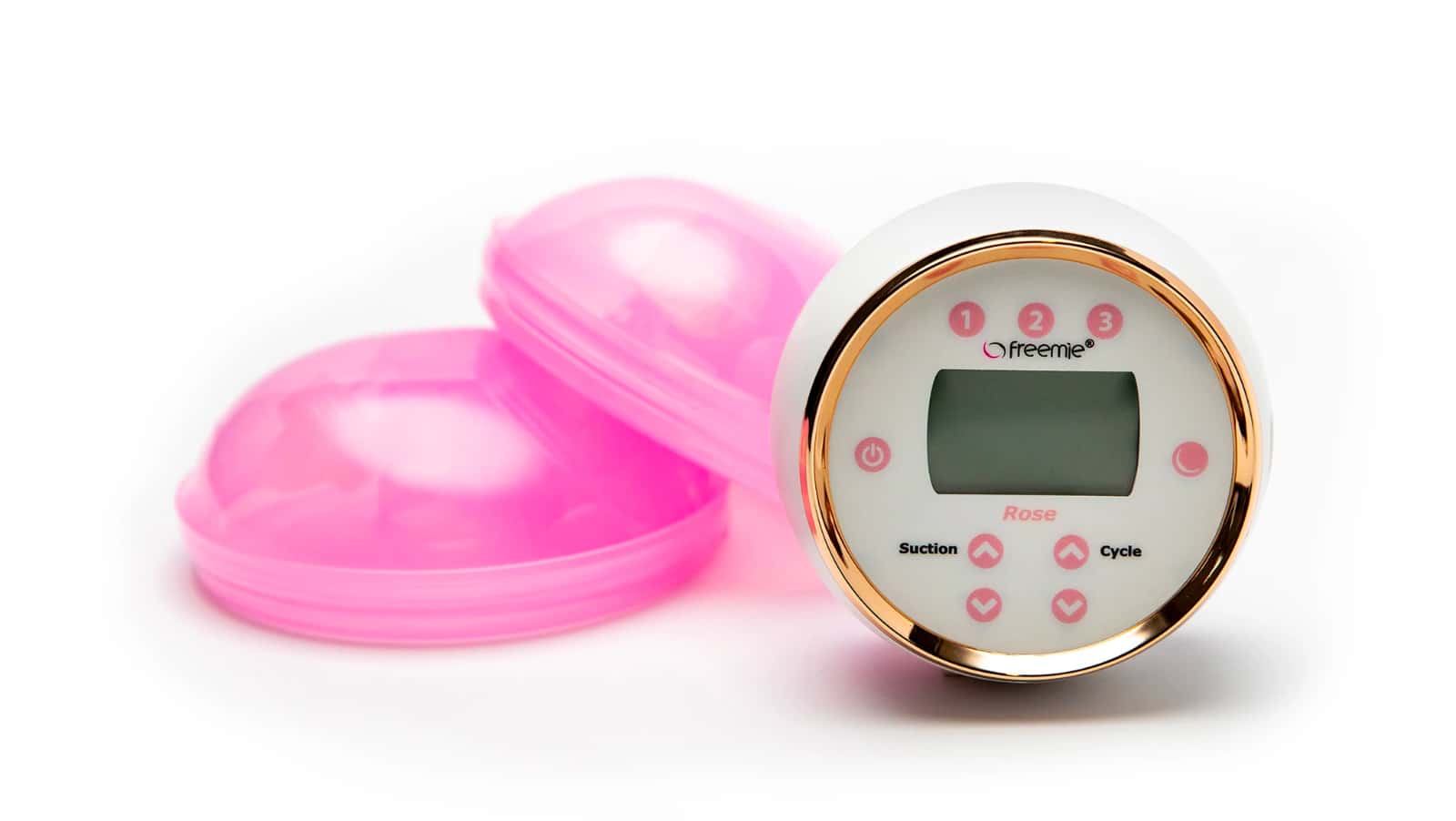 The idea is to shrink the pump, the sizeable block that normally sits on the outside, making that section wearable, clinging to the waist while the cups do much of the work, something Freemie's company, Dao Health, has made slimmer this year.
In the American imperial measurements, there's a 5 ounce and 6 ounce size, which translates to just under 150 ml and just under 178 ml, respectively, but while the bottles are a little on the small side, that's also the point: the cups are meant to be slim and small, easily wearable, and still work well enough to be able to make the claim "hospital grade".
"We knew women needed an effective system that would allow them to pump with their clothes on, so they could make enough time and find a decent place to pump just about anywhere," said Dan Garbez, CEO of Dao Health, maker of the Freemie breast pump.
"The next issues we addressed were mobility and noise levels with our wearable hospital grade pumps. We also made progress improving the fit and reducing the discomfort many women experience with our Fitmie inserts," he said.
Australian availability of the Freemie pump and cups is, however, a bit of a question mark, with Garbez telling Pickr that the pumps would be heading to Australia, but that "outlets will be somewhat limited in 2022".
However it does signal that portability may be coming to the space locally, which hasn't seen much there, given neither Willow nor Elvie has shown up officially in the local space, either.